Sunflowers are knee high, the hydrangeas are in full bloom, and Mama busted out the linen. It's summertime at the ole Farmhouse on Boone. Come on over and tour our new garden space, our cheery kitchen, and crisp cool summer bedroom.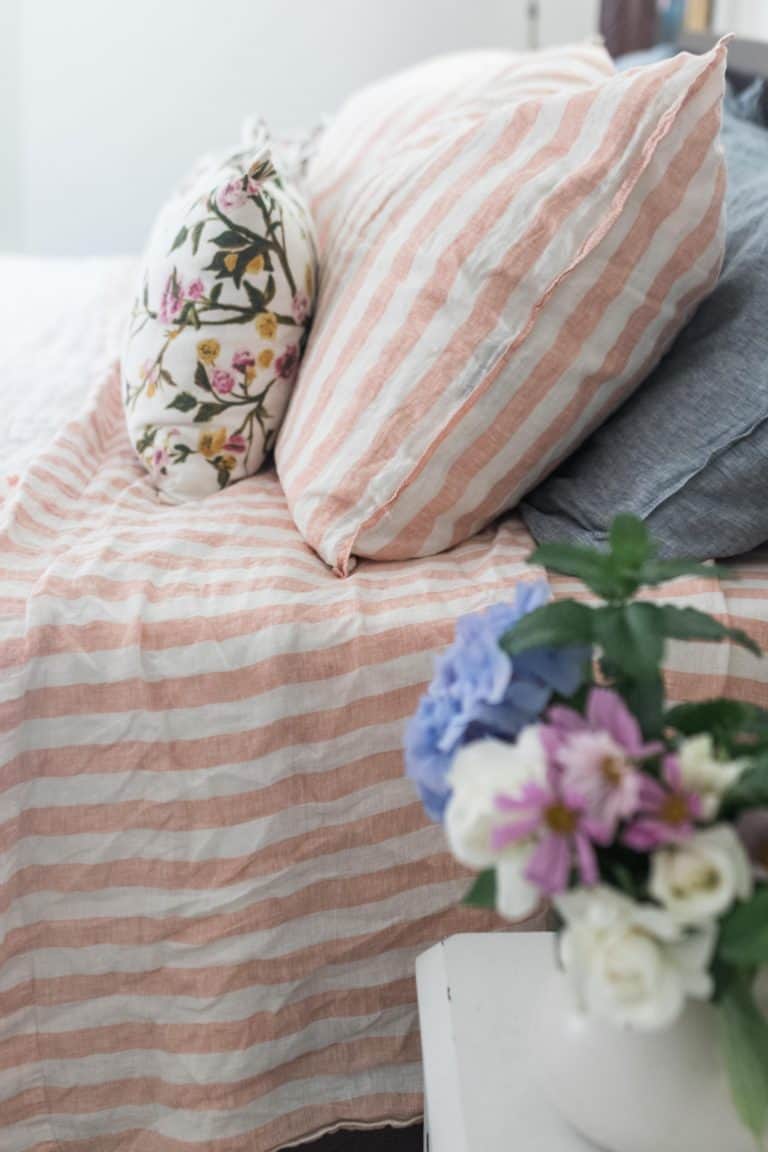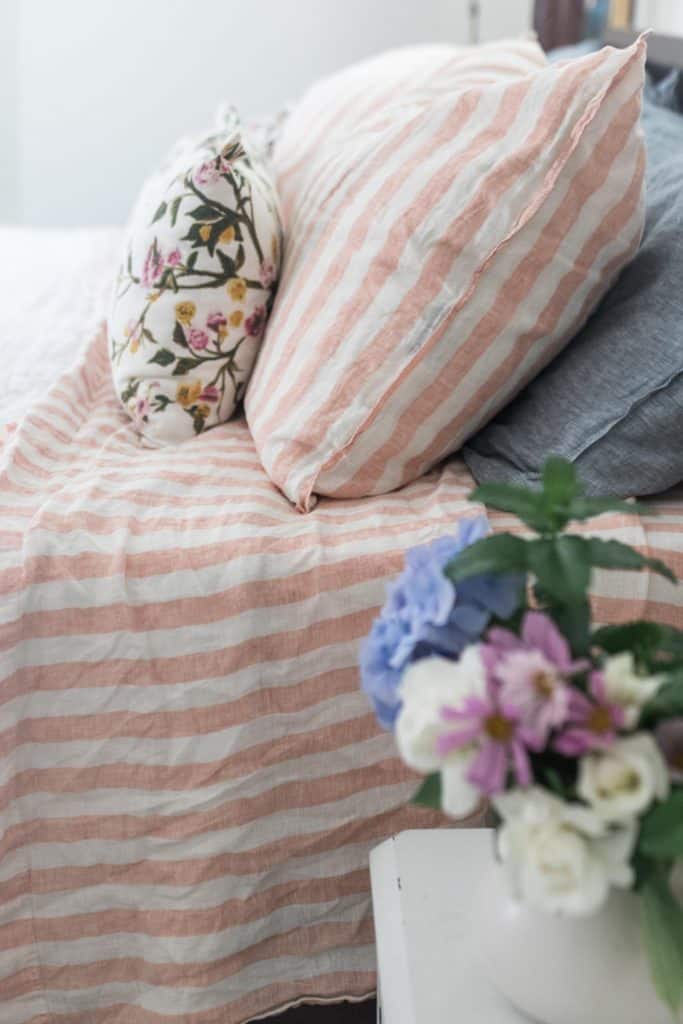 This post is sponsored by Brooklinen. All opinions are my own.
Something about summer ignites energy that I all but lose in the dead of winter. I used to complain about the heat that summer brings, but lately I stop and think back to the long dark days of winter, and I snap right out of it. Barefoot muddy kids, hours at the swimming hole, and new life blooming in the garden is what I live for.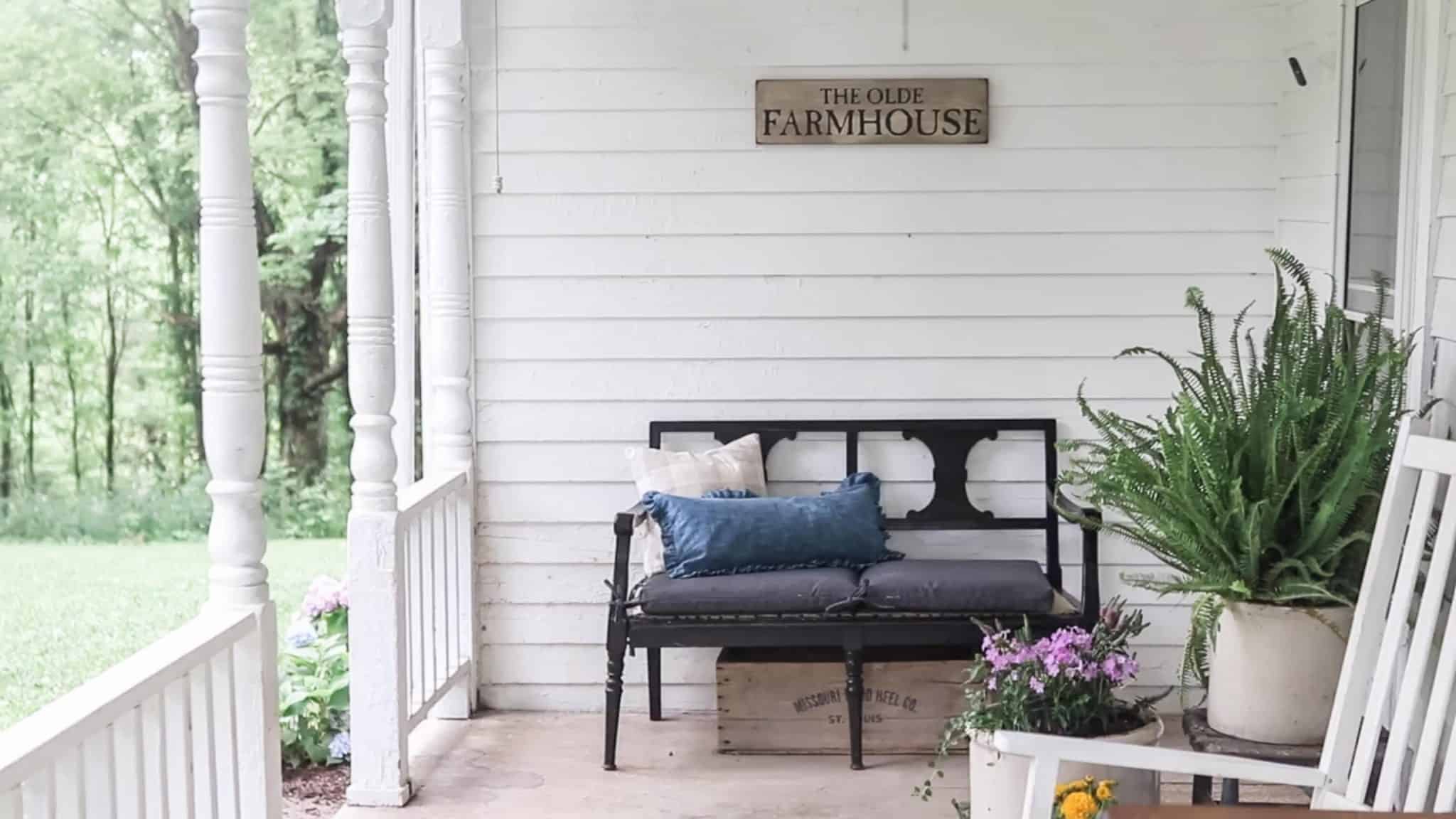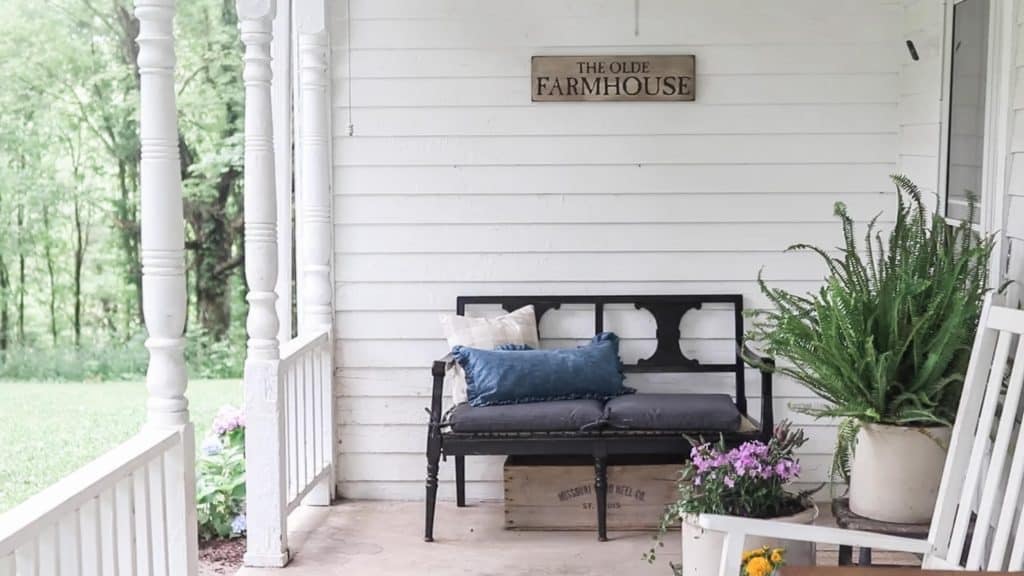 One of the favorite conversations between my sisters and me is why we don't just all go in on 100 acres somewhere south and enjoy warm weather all year round. Of course we can dream about it, but we'll never pull up our roots and move. Plus, I do actually love seasons, even if a certain one does last about twice as long as it should.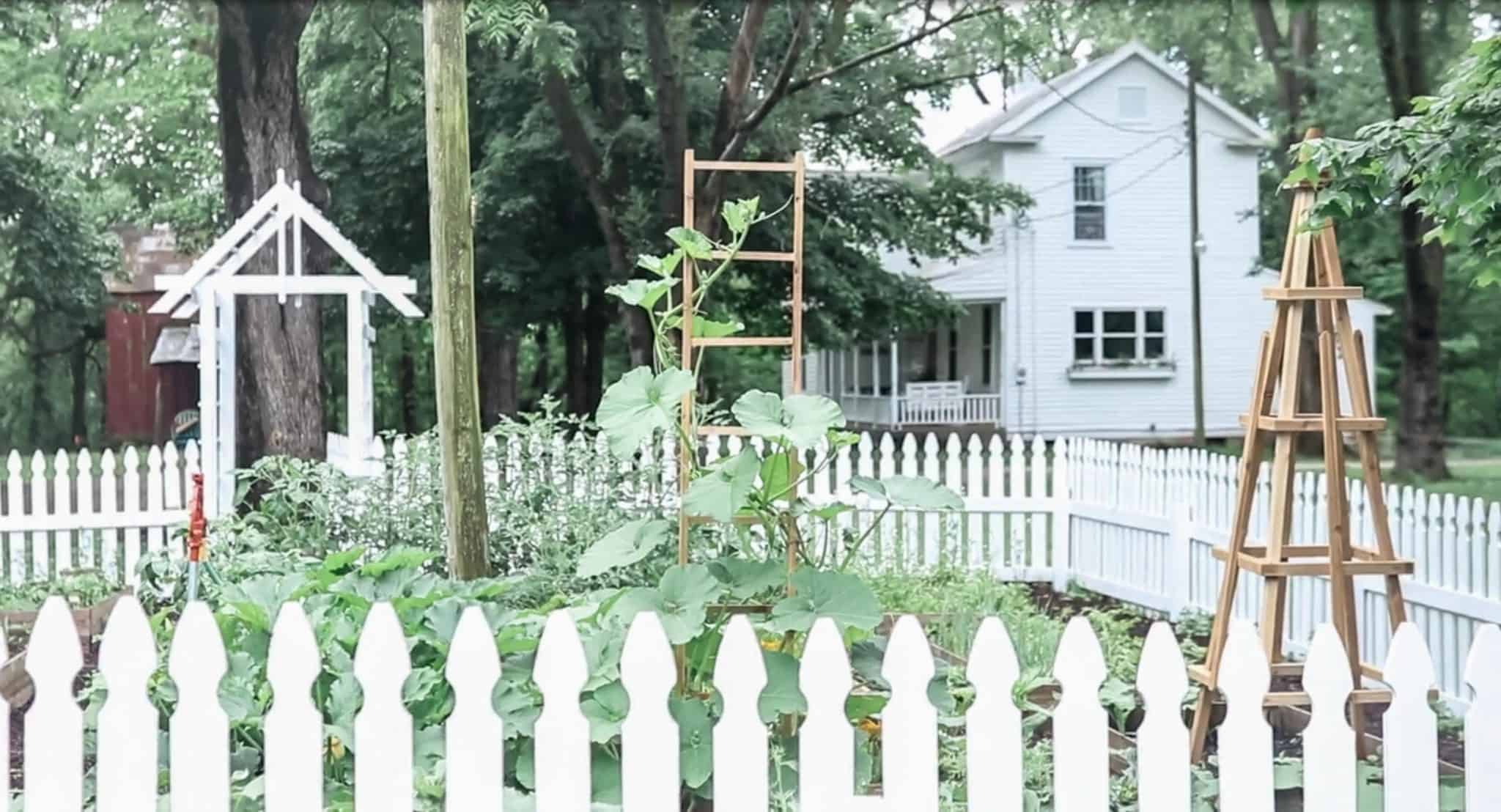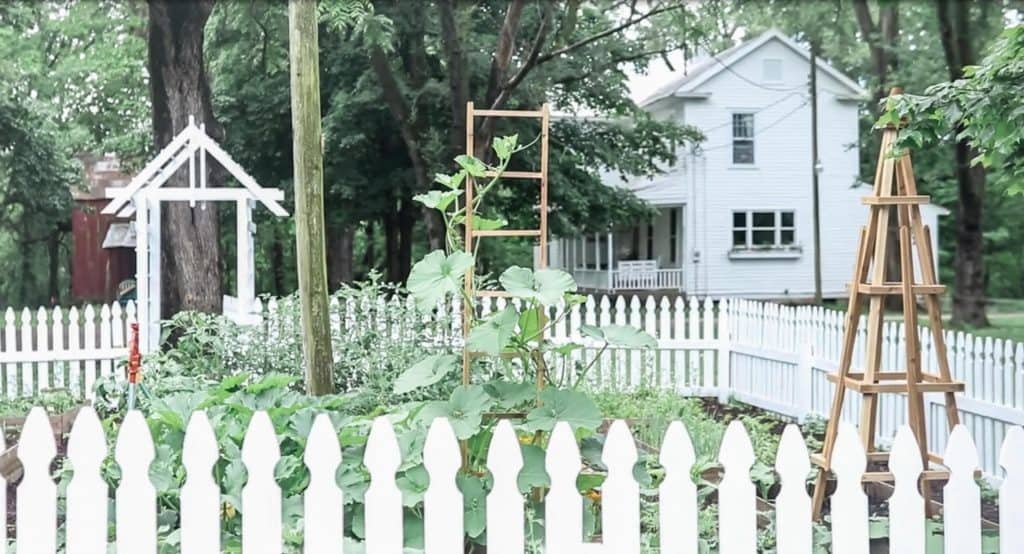 But as long as we do have these fleeting summer months, I'm all about embracing them, heat included. We still have the windows wide open in nearly every room, and the kids have been outside past 9pm more than once.
The summer farmhouse bedroom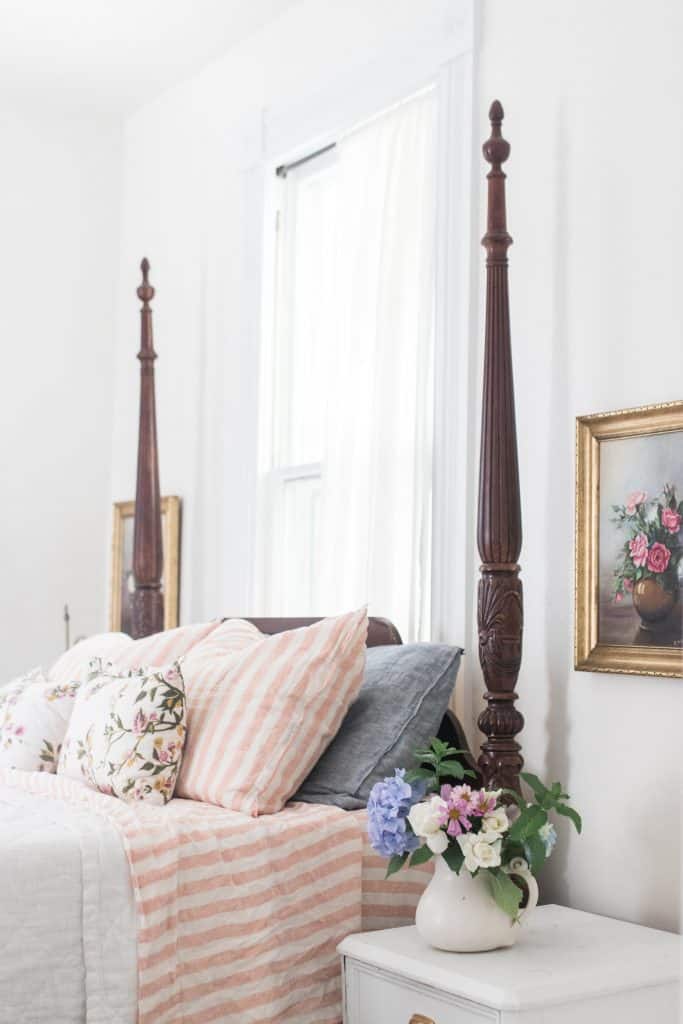 For our farmhouse summer bedroom, I added shades of cantaloupe and navy chambray for a fun and carefree summer vibe.
The crisp linen sheets from Brooklinen are breathable and cool for the hot summer months. I love that you can mix and match colors with the linen sheet bundle.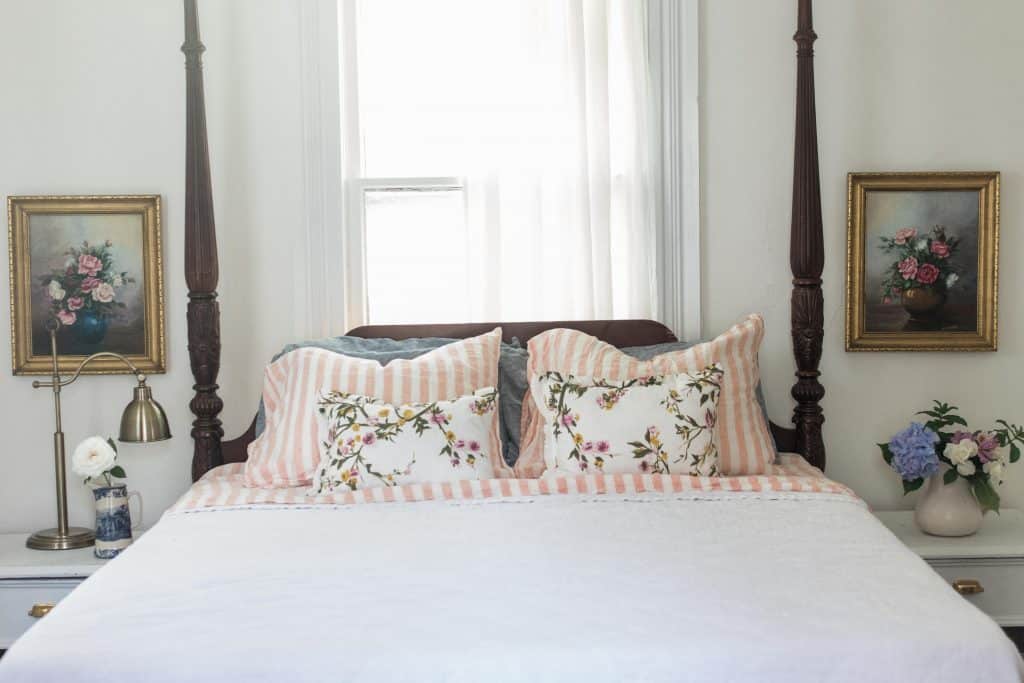 I replaced our usual down duvet insert and duvet with a lightweight linen blanket. We're stripping it all back until the temps come back down in late September.
You can use code lisab20 to get $20 off your Brooklinen order of $100 or more!
Shop my Brooklinen bedding here:
Hardcore sheet bundle (I have the color cantaloupe and cream)
Linen pillow cases (I have the navy chambray set.)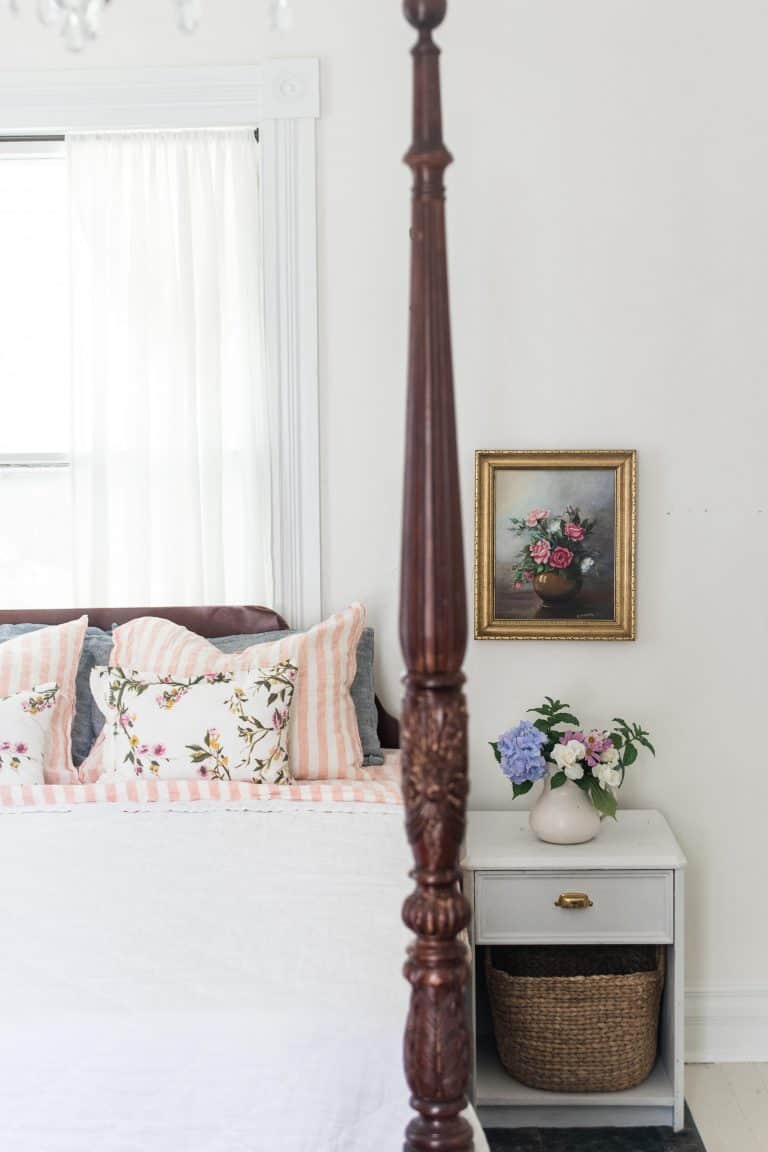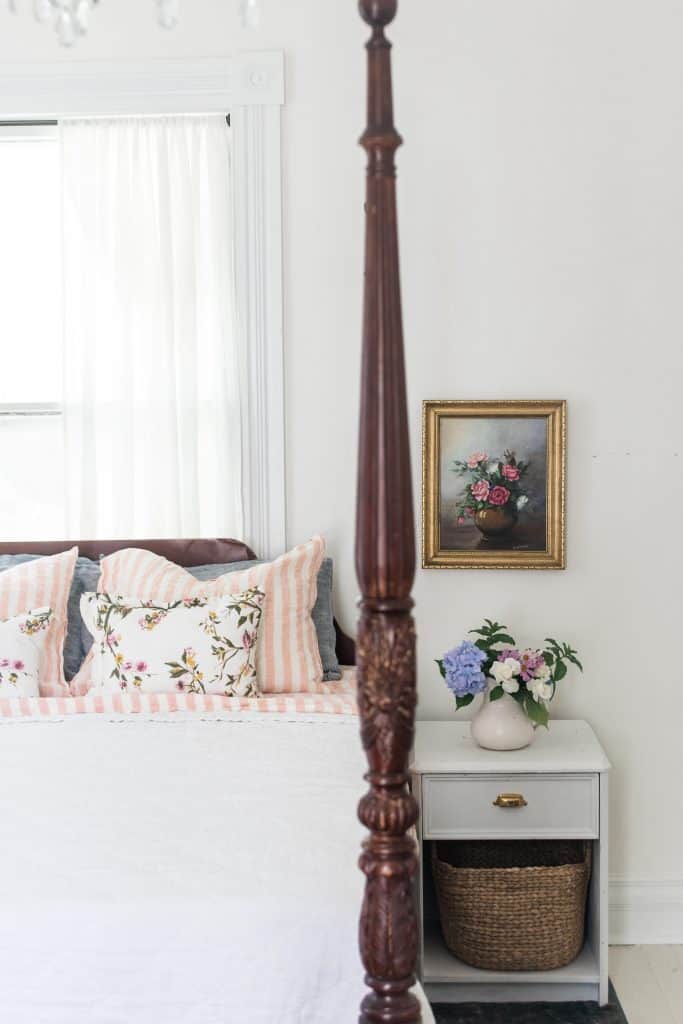 Summertime in the farmhouse means lightweight linen bedding, flowy curtains, and messy arrangements from my cut flower garden.
The summer kitchen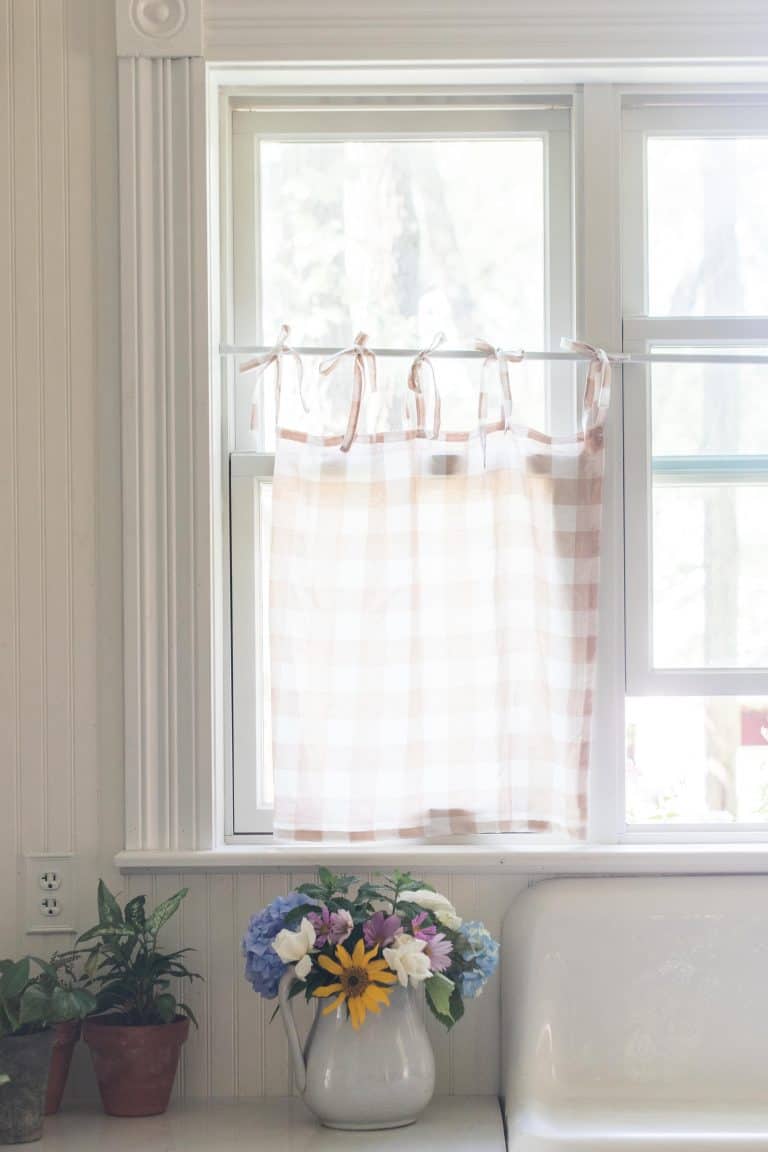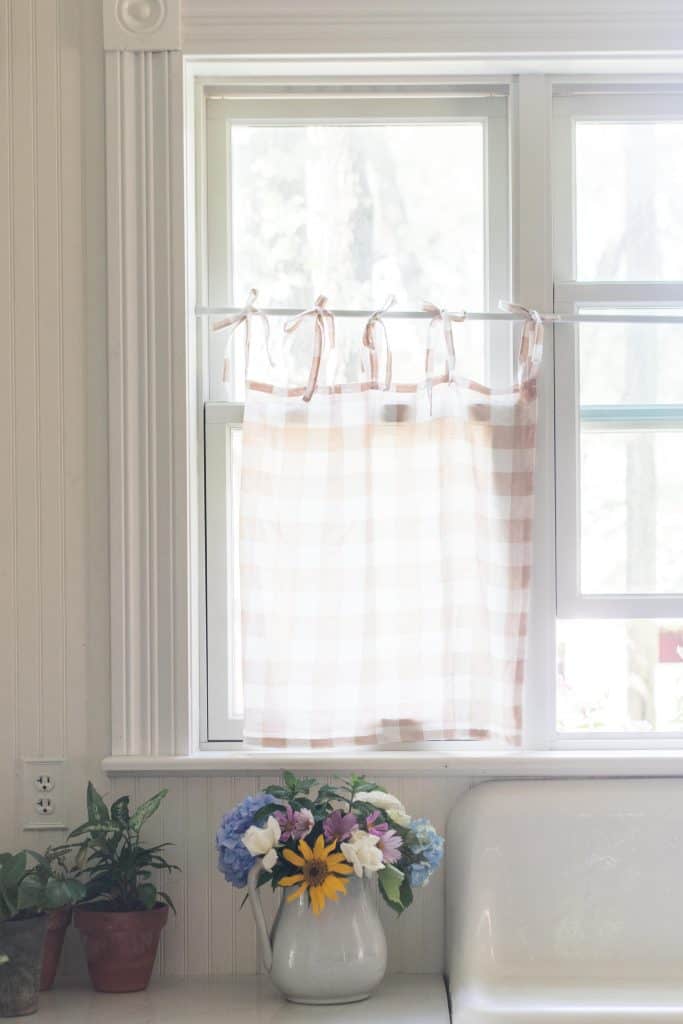 Summer in the farmhouse kitchen is all about simplicity. I can reach over my antique sink to gather herbs from the window box. Fresh cut flowers are a staple on the countertops.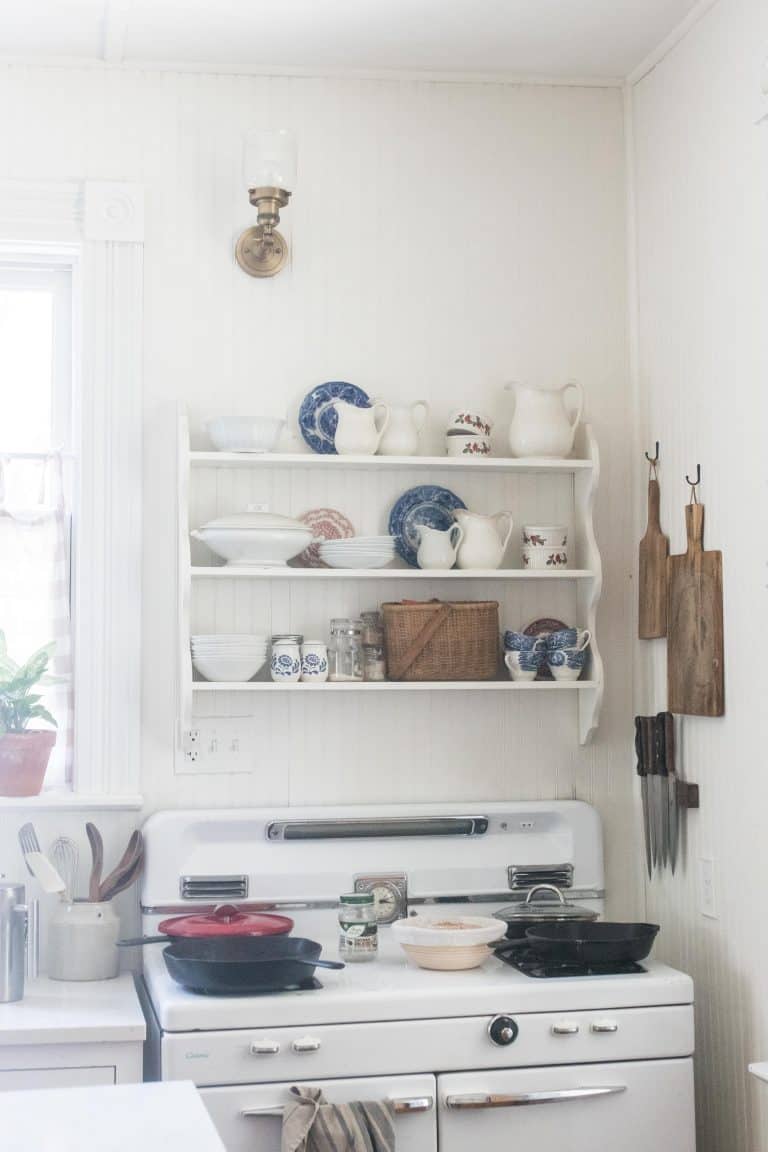 I recently picked up a few more dishes for the shelves above my stove. Strawberry custard cups are cheery and seasonally appropriate.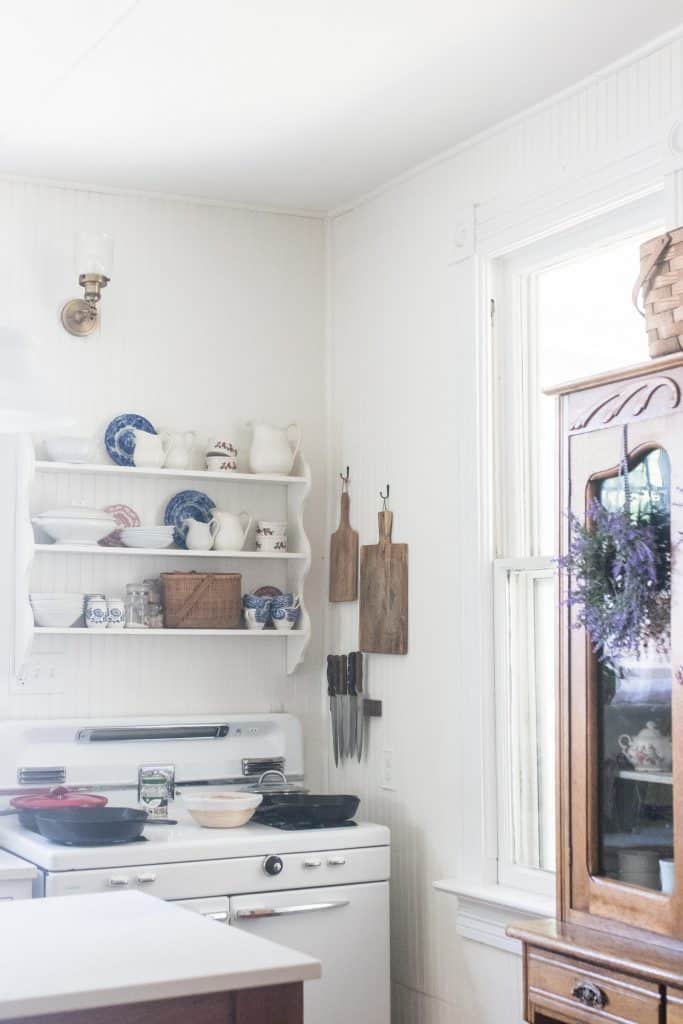 Sourdough bread rising in banneton baskets on the stove is as common a sight as the pitchers full of roses and mint.
I left the lavender wreaths, from spring, on the hutch in the kitchen. I love the added color.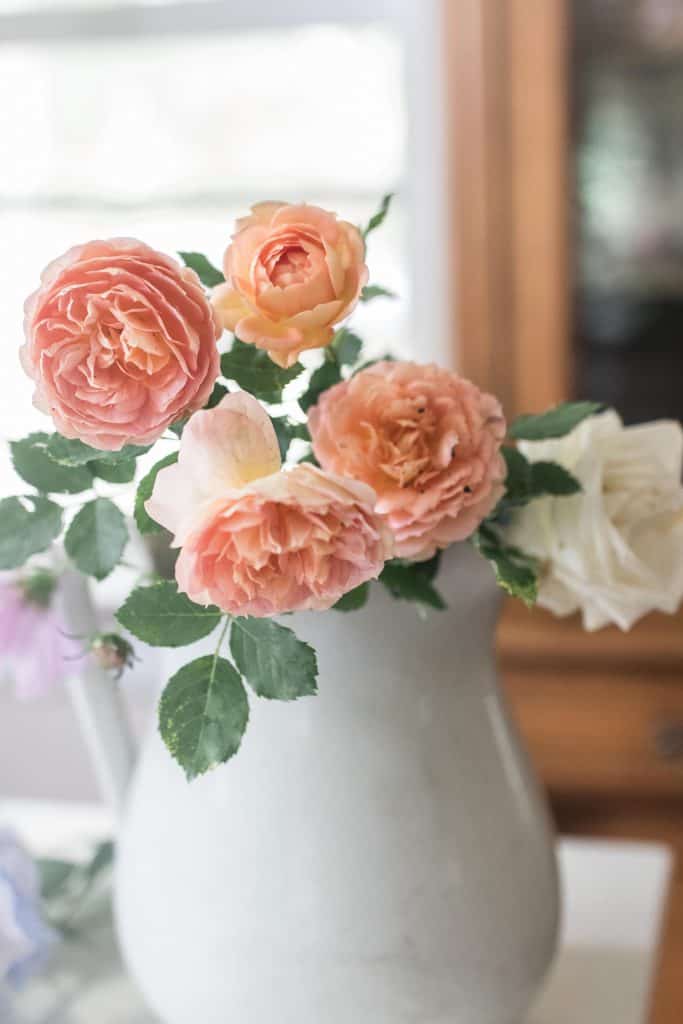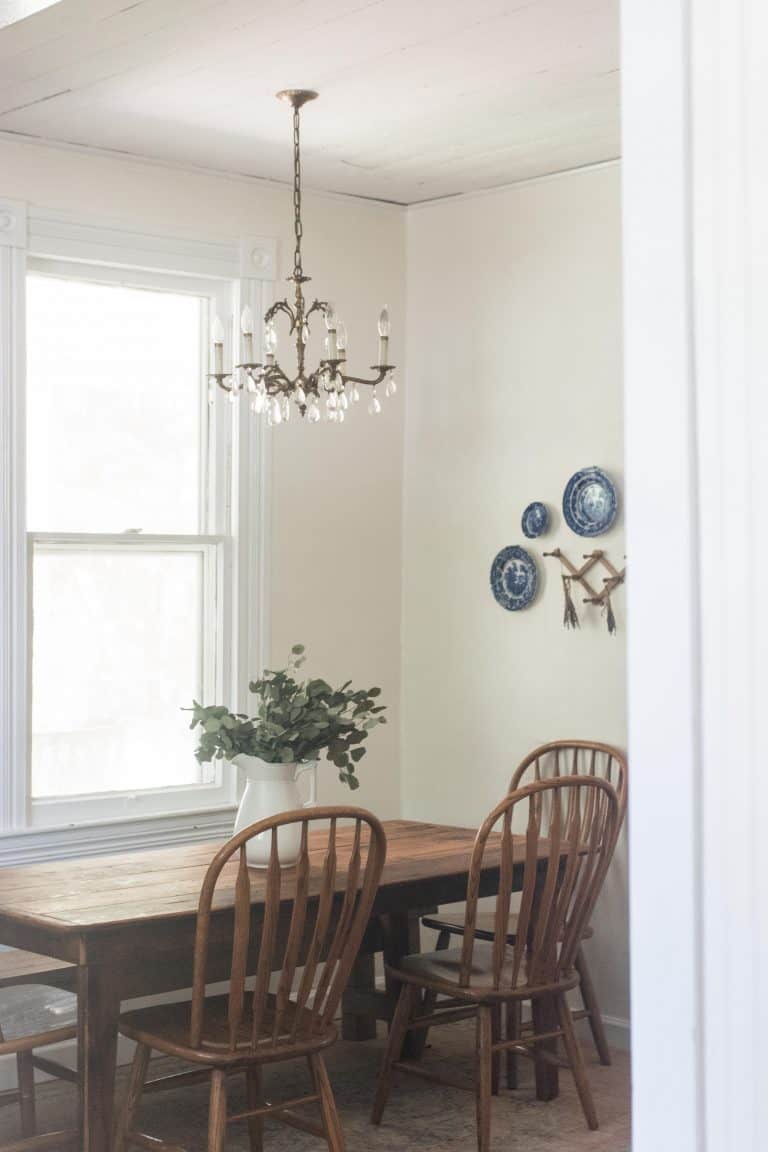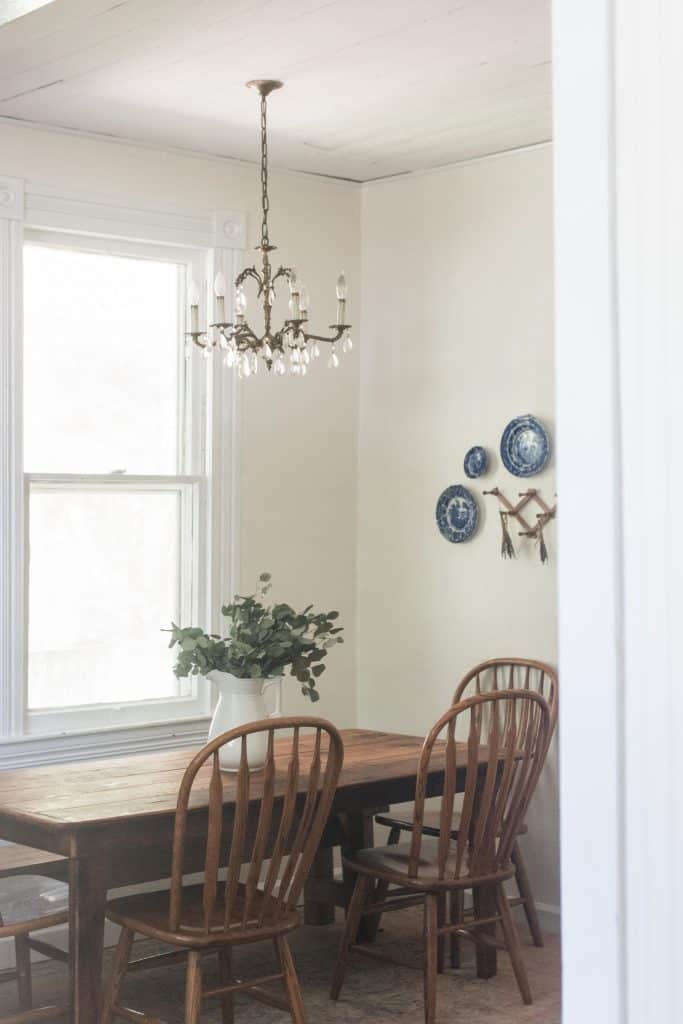 The summer farmhouse front porch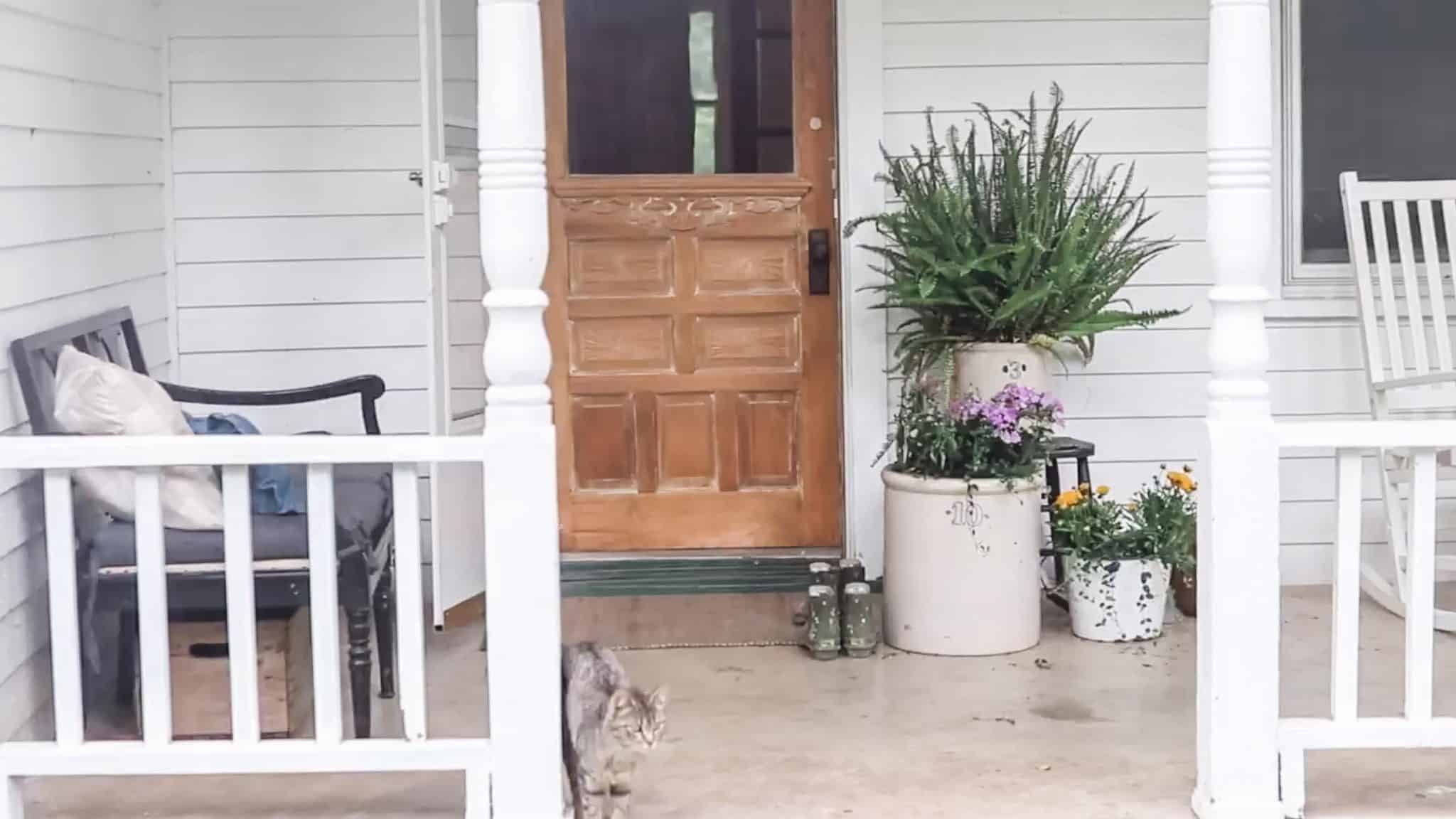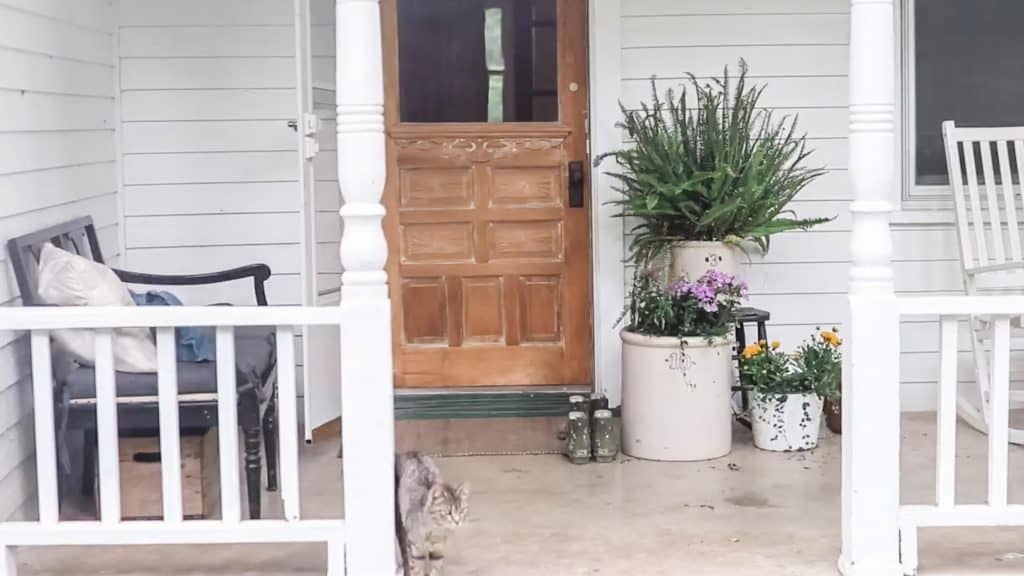 I planted annuals in my antique ceramic crocks and enamel bucket for the season. To allow drainage, I first filled the bottoms with gravel.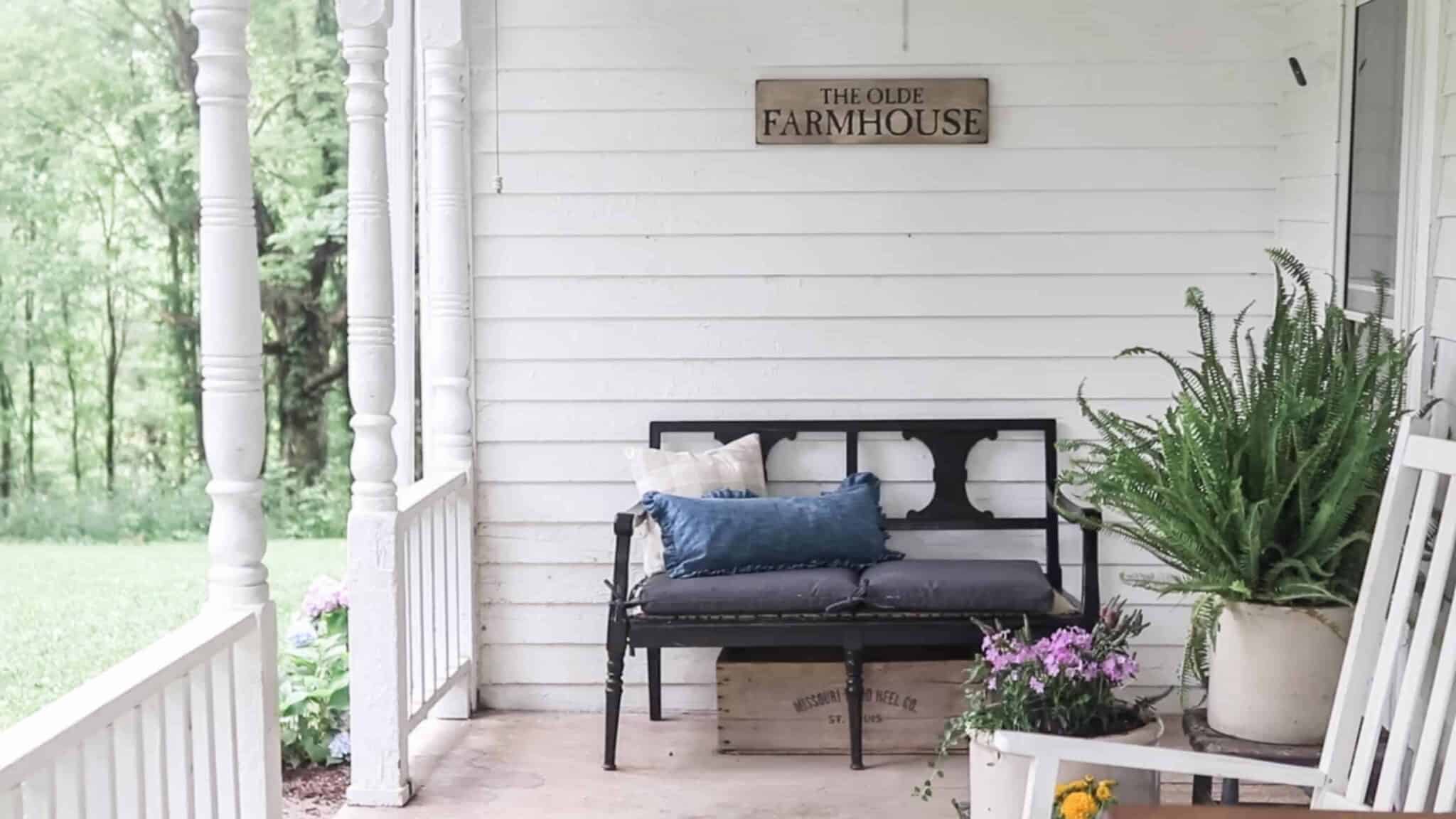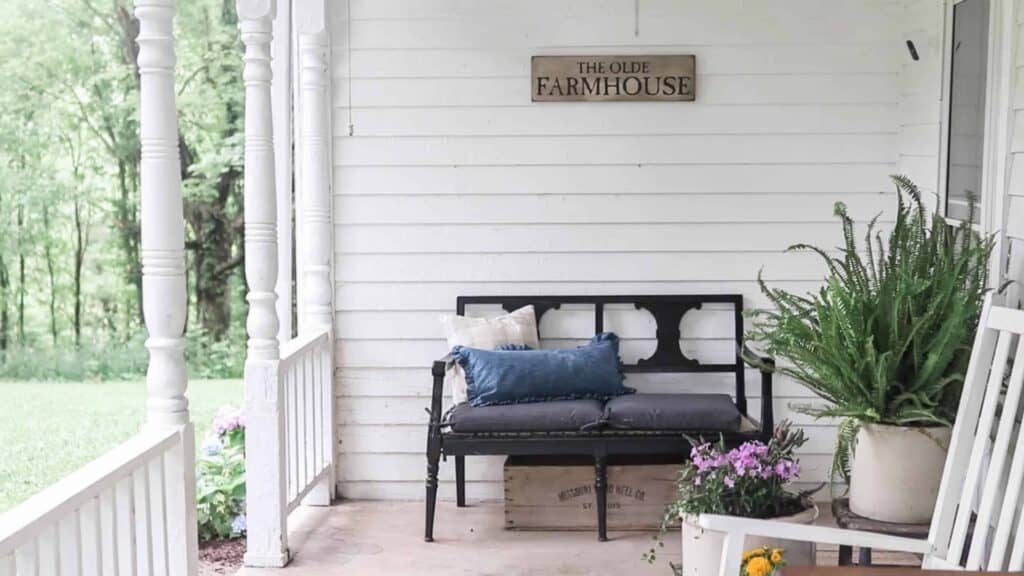 Seating on the porch is a priority. This year we added a bench, so we now have spots for at least six full-grown front porch sitters.
The summer garden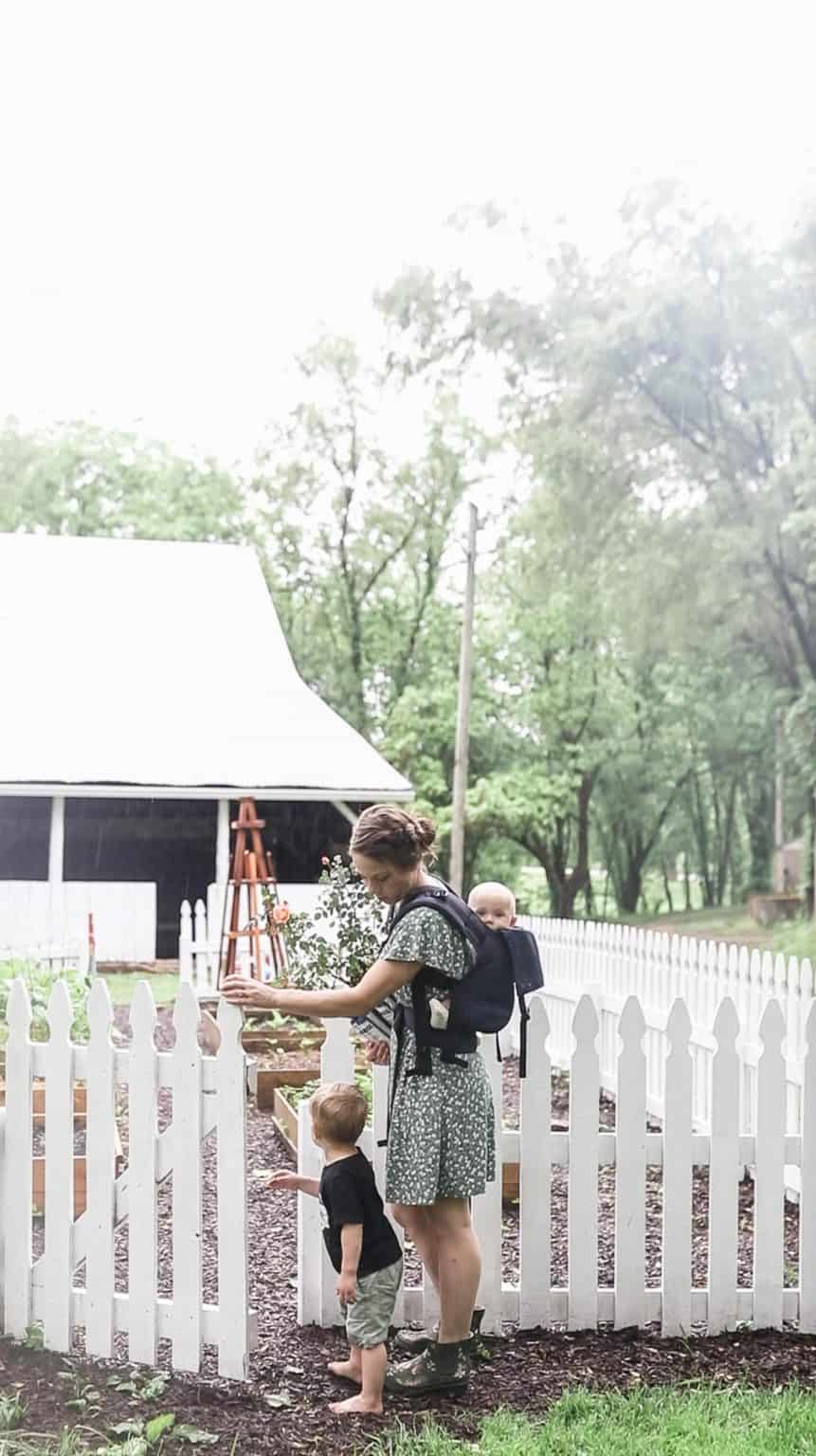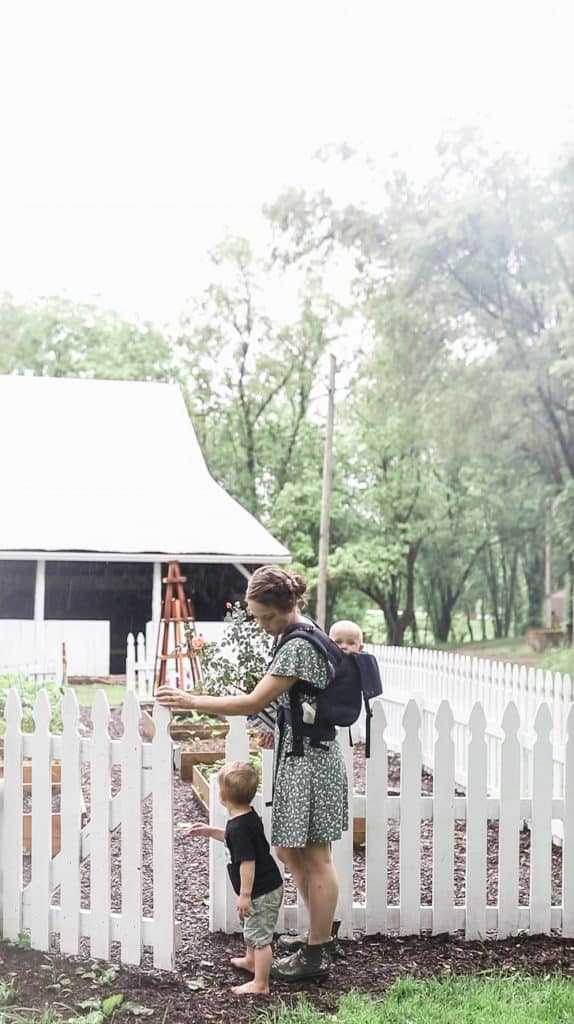 We have spent more time in the garden this year than any other year in the past. We moved to this property to turn it into a homestead, and a large garden was one of the first places to improve.
A picket fence, French tuteurs, and an arbor for the entrance were the perfect building projects to make this space a focal point for the yard.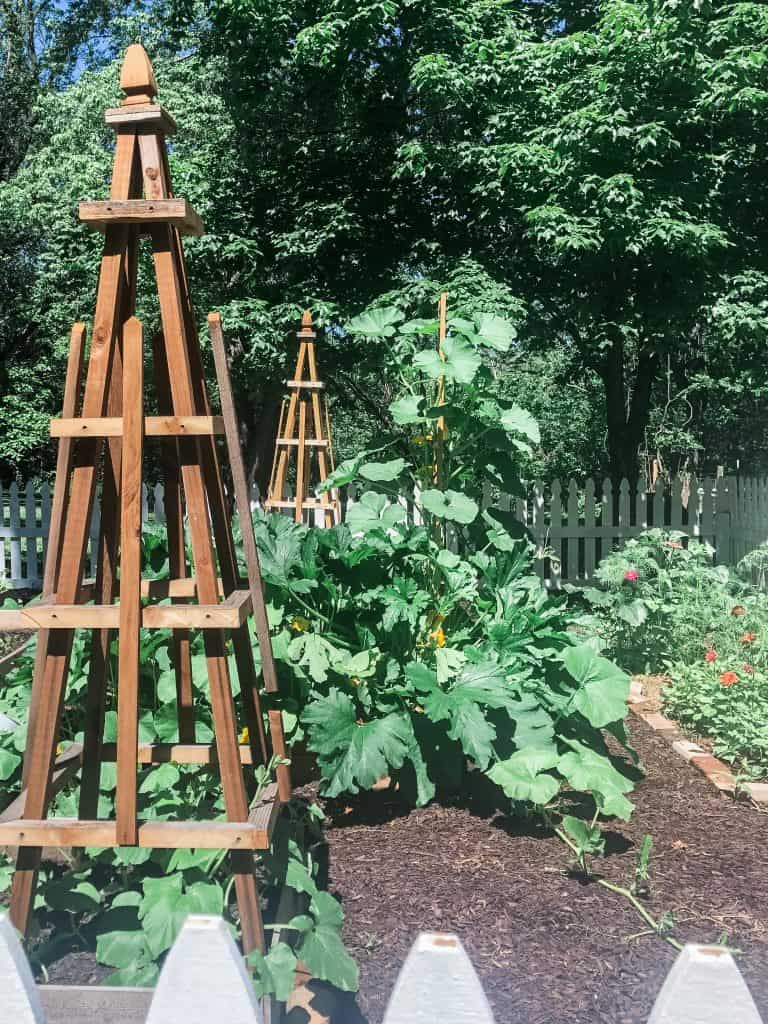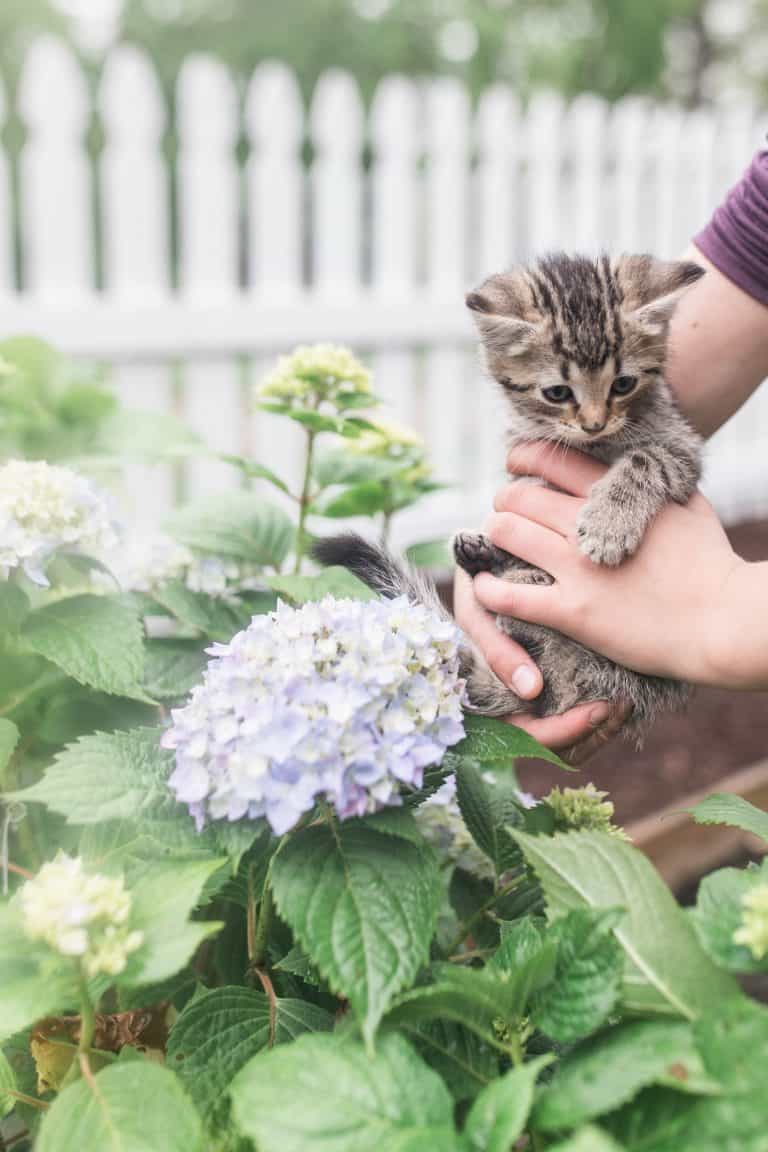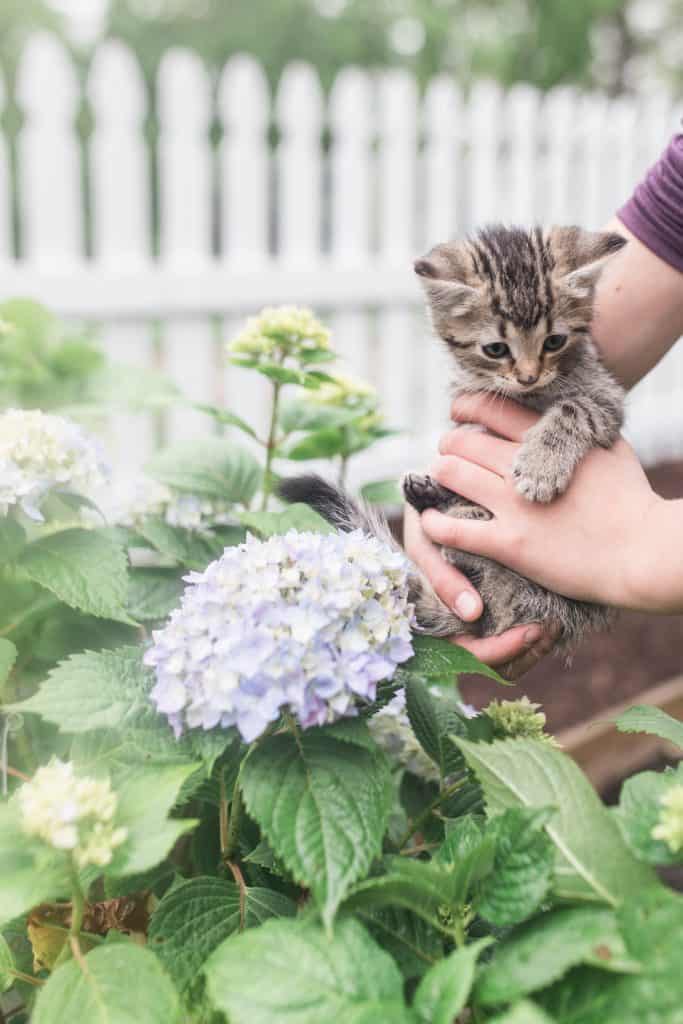 I hope that you enjoyed this little tour around our farmhouse and homestead for the summer.
Thanks again to Brooklinen for sponsoring this post. Make sure to use code lisab20 to get $20 off your order of $100 or more!