Welcome to our farmhouse summer bedroom- fresh flowers, a few new linen pillows and ticking striped bedding is all we needed for this little refresh.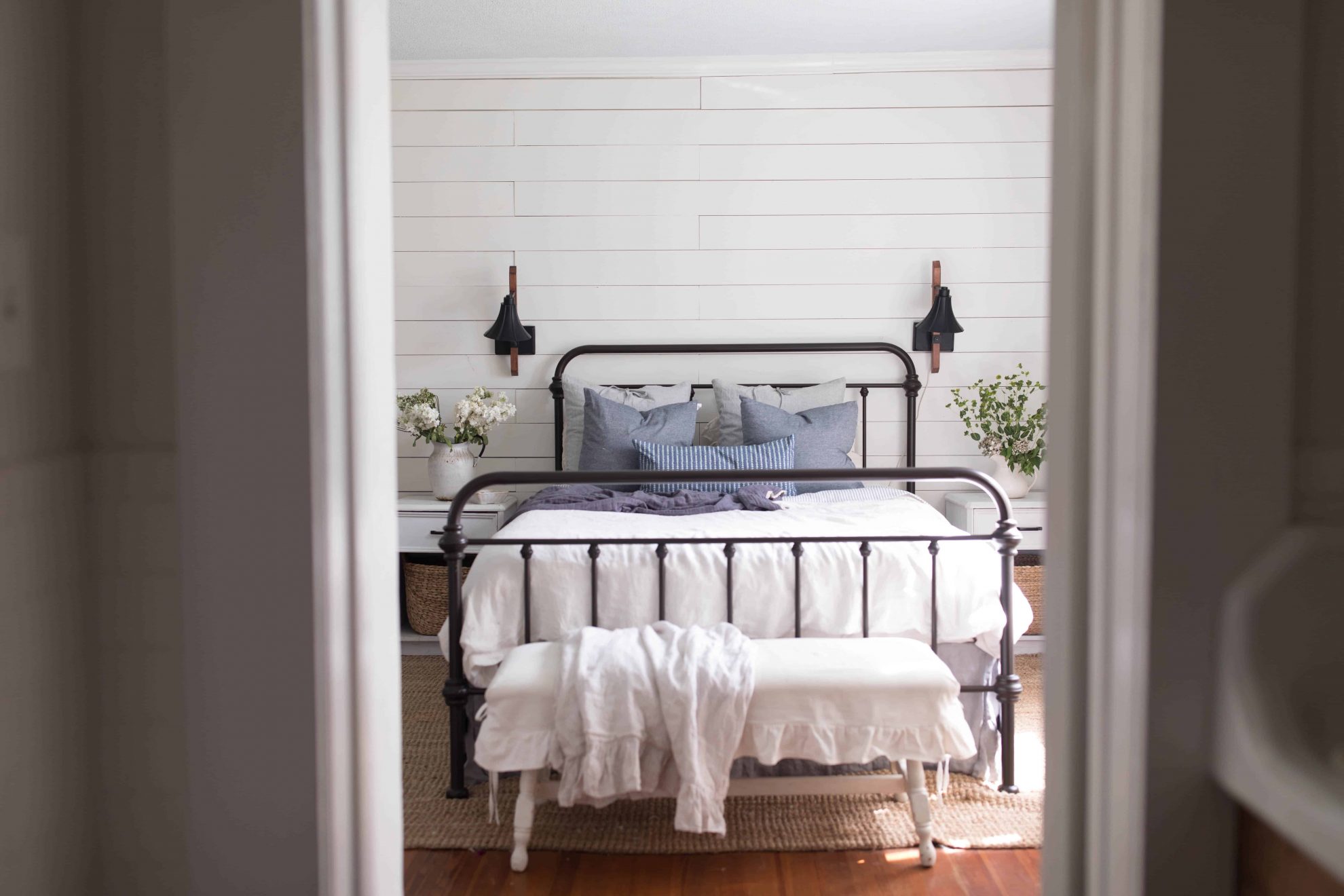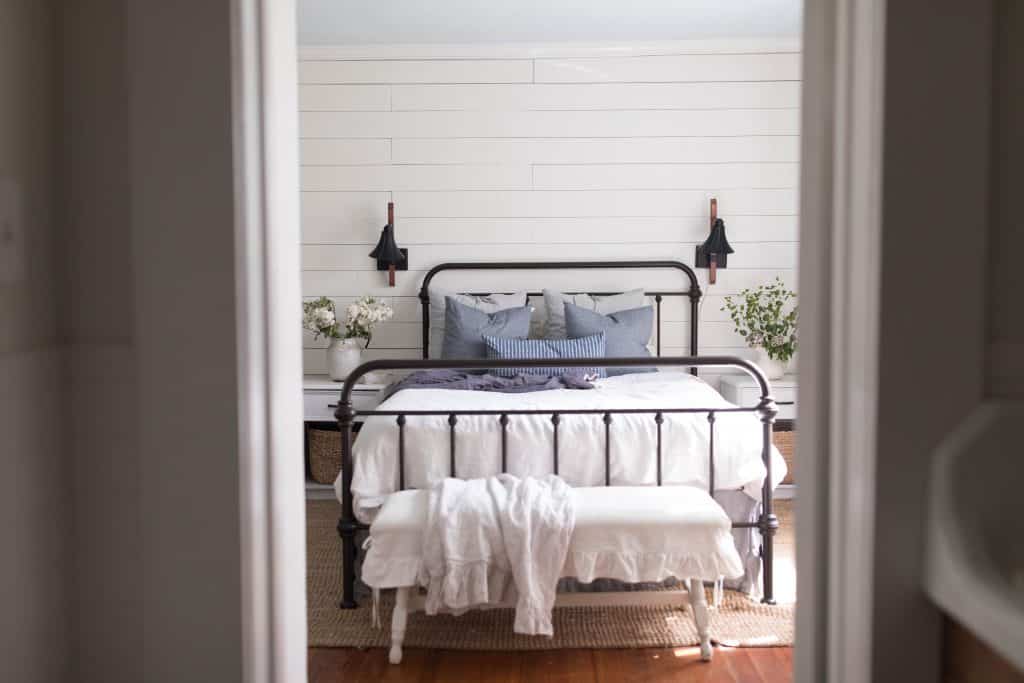 Summer Bedroom Video
Welcome summer
It's only the end of May, but summer is in full swing.
My husband spent all morning out in the garden plucking all the pesky weeds that have already made their way in with the tomatoes and zinnias. Our jarrahdale plants are already bigger than a five gallon bucket, and fresh herbs are now a welcome addition to every meal.
Yesterday afternoon we spent hours in the swimming hole at my parents' farm. Its been a while since I've actually gotten in all the way, hair wet and makeup destroyed. I went down to the bottom with my hands up to get the depth estimate. Roughly seven feet, if you're wondering.
Give me lakes and creeks before a pool any day! So refreshing.
I forgot how much I love summer!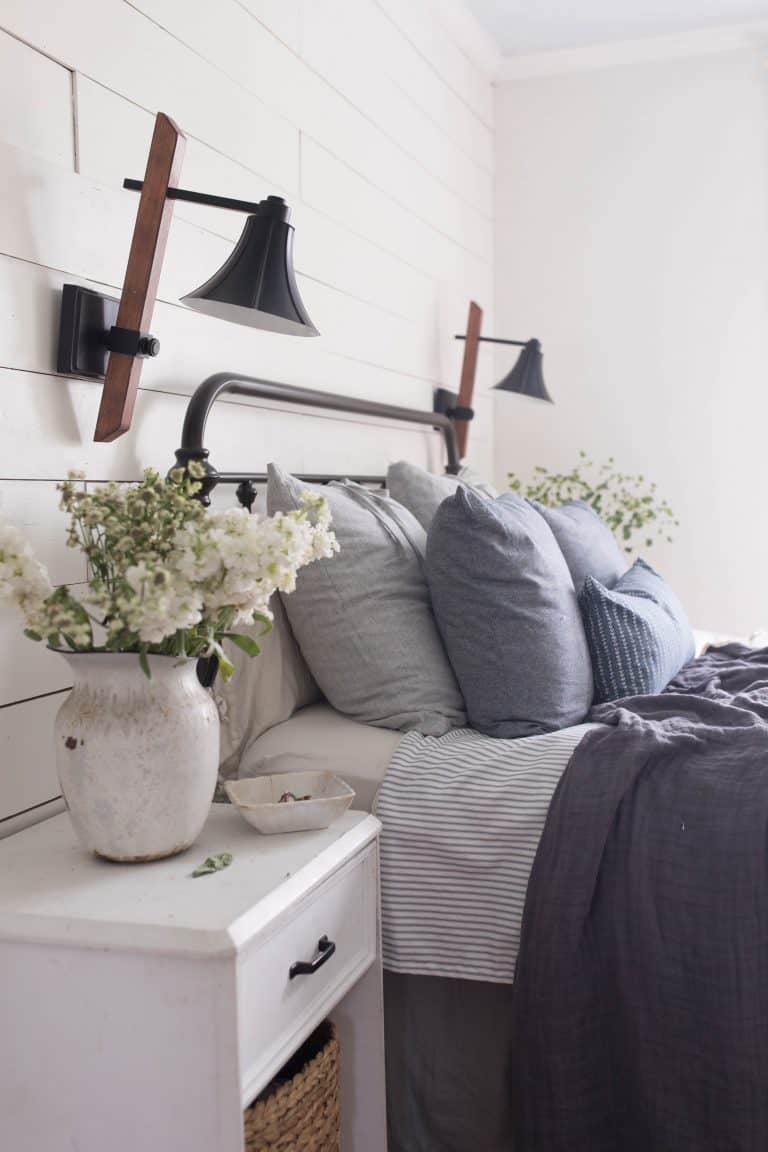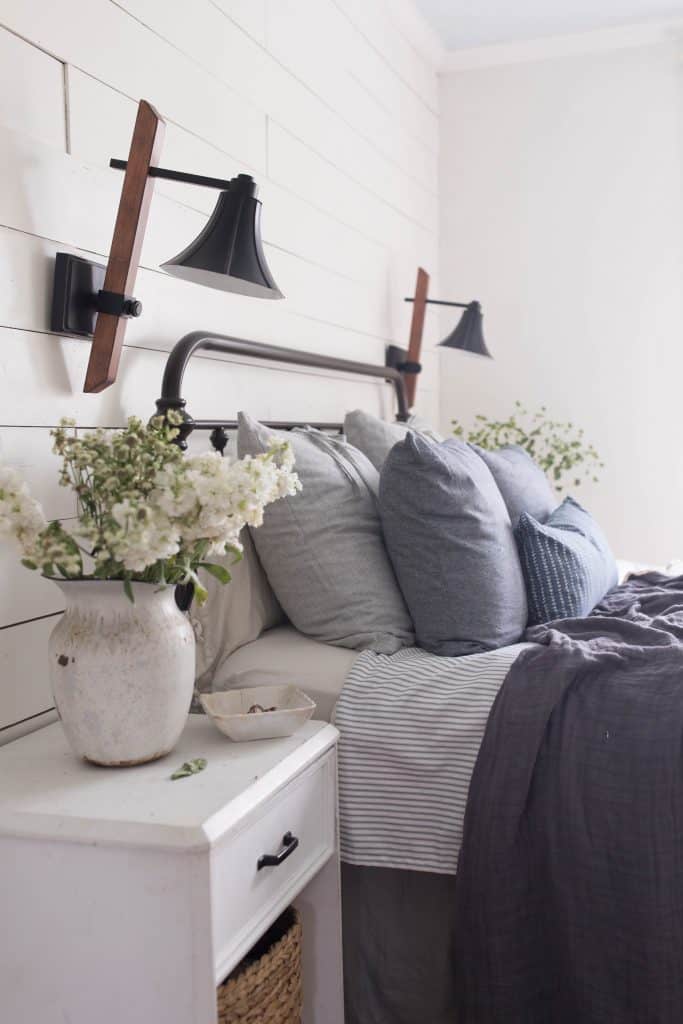 Magazine photo shoot
If you follow along on the Farmhouse on Boone Youtube channel, you know that we had a pretty exciting (and exhausting) week last week. Our house is going to be featured in a few magazines next year, so we had photographers and a stylist here 4 out of the 5 days. It was such an interesting experience, and I can't wait to see the end result!
Because of the shoot, we had buckets of leftover flowers. I also had designed some new pillow covers for the shoot.
Seemed like the perfect opportunity for a little summer decorating!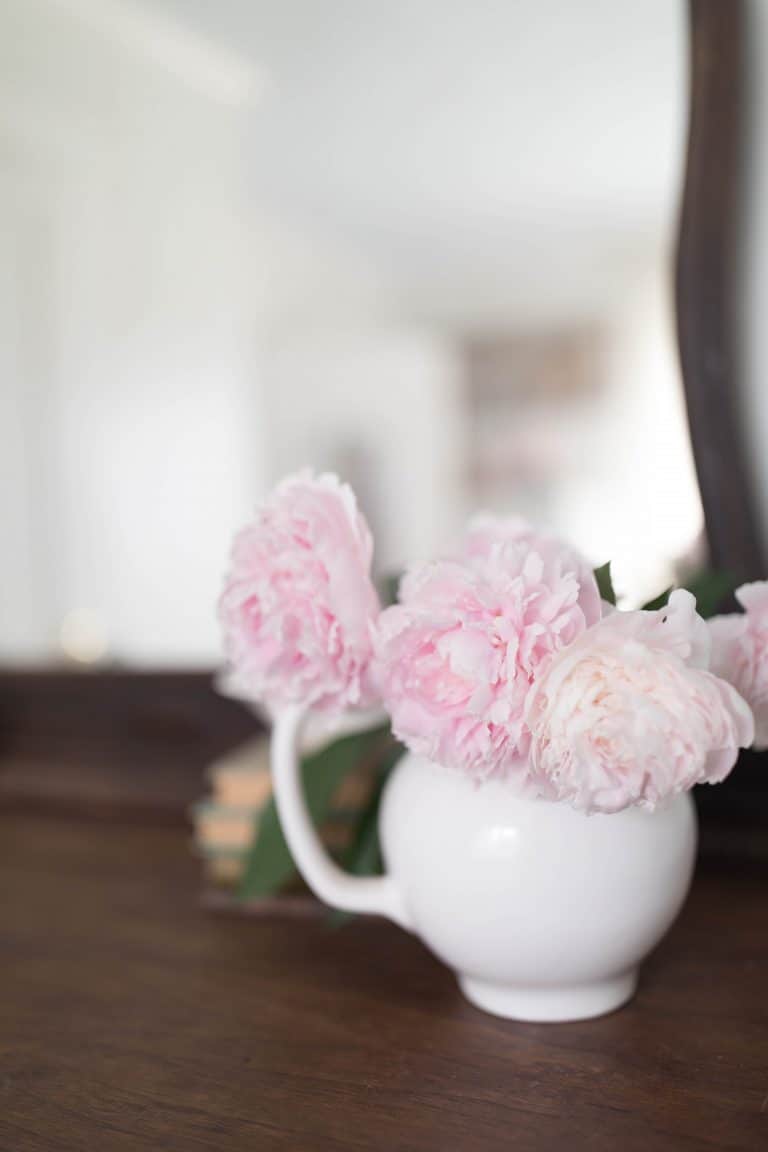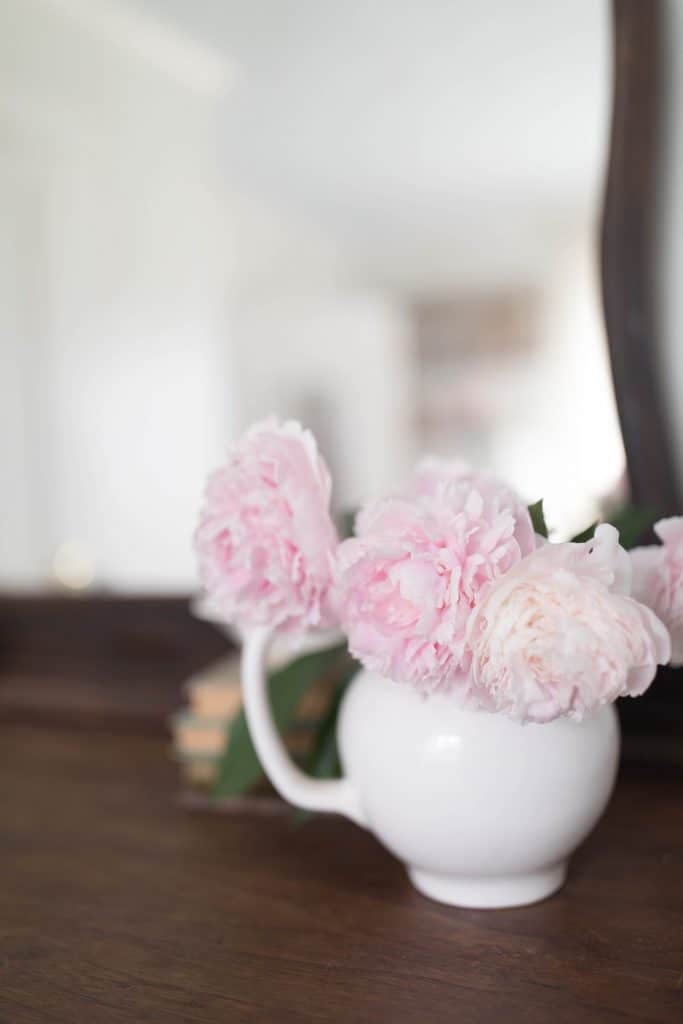 Summer bedroom
I brought in some new linen pillows, and a striped lumbar, that I designed for the shoot.
To fake the look of ticking stripe sheets, I sewed a strip of fabric to the top of my organic cotton sheets. I didn't want to invest in a whole new set, but I wanted to bring in a little color. Less investment and hardly any time to make.
I draped my DIY gauze blanket with crochet trim over the side of the bed. The tutorial for that is coming in my book!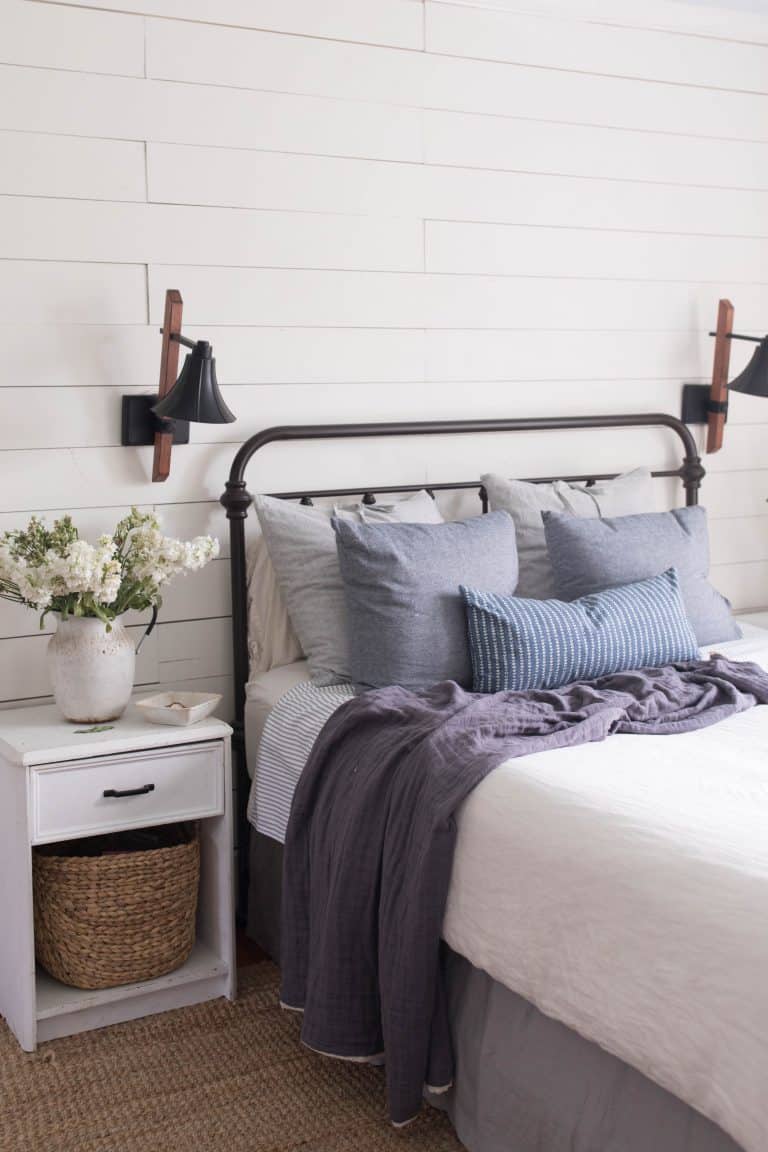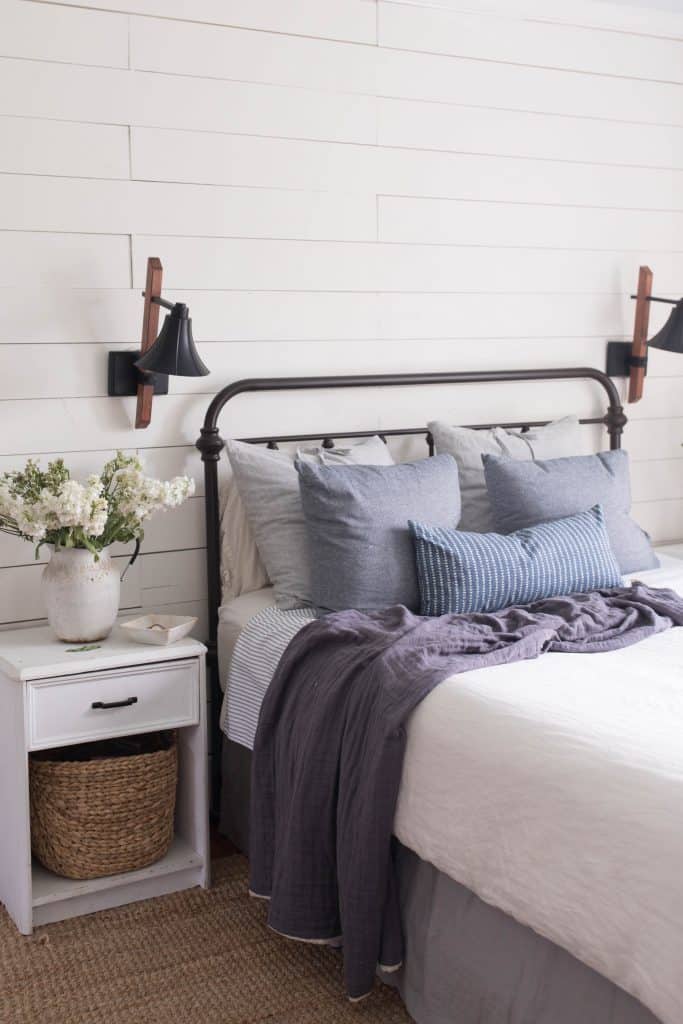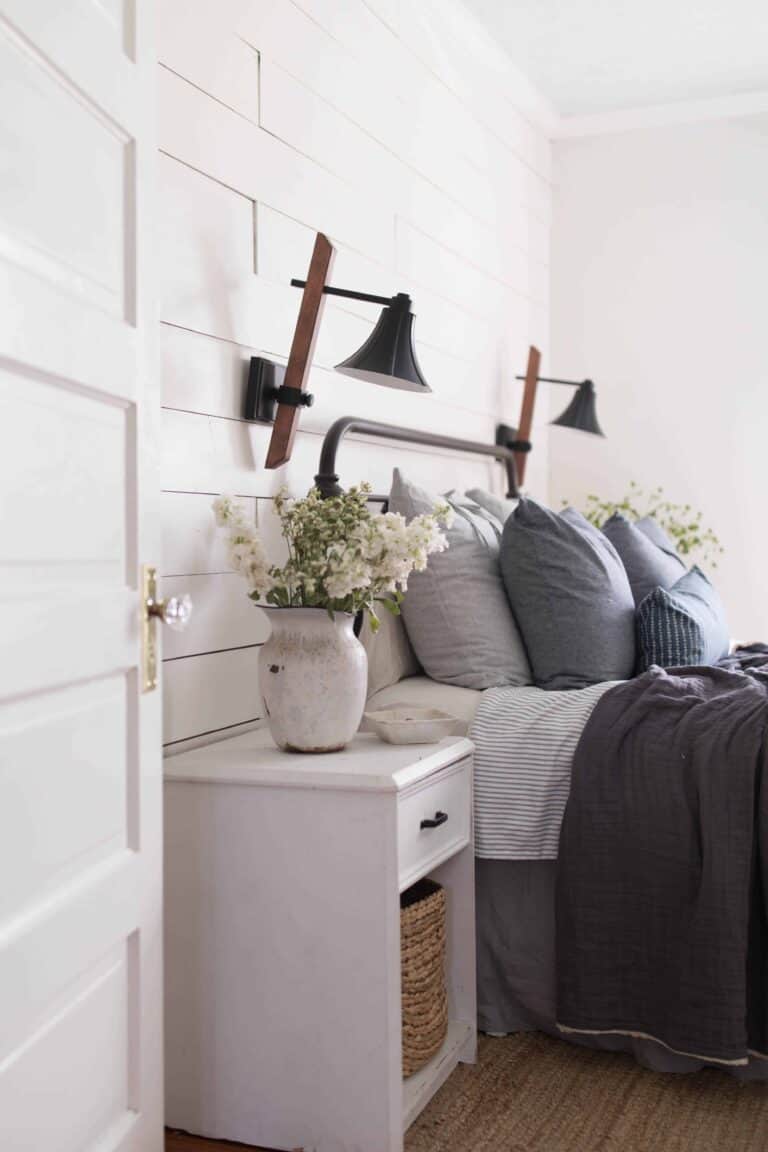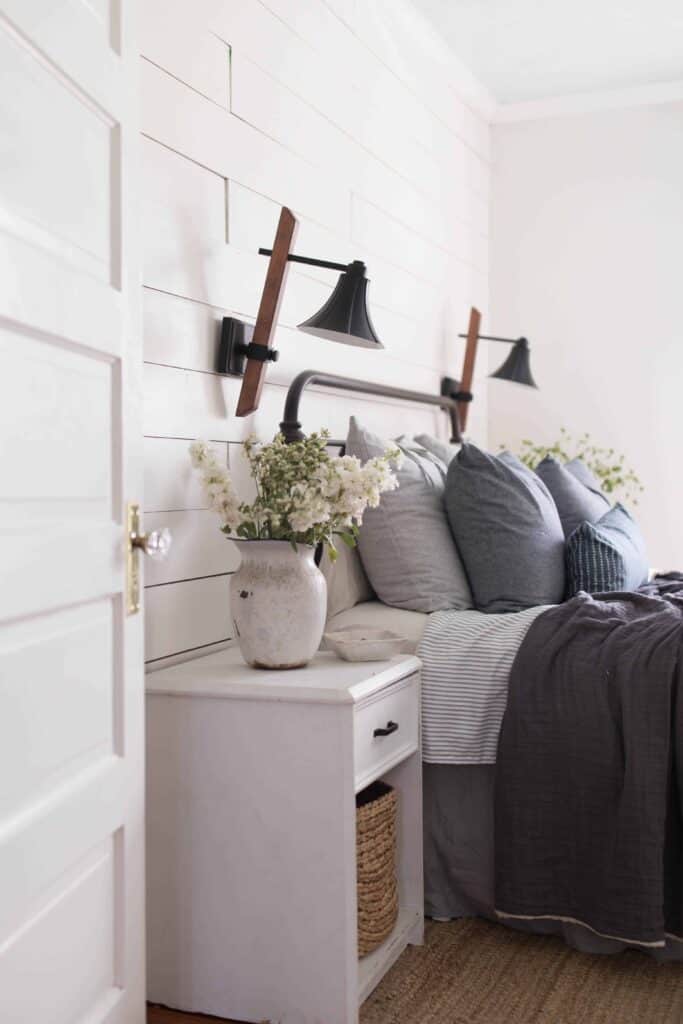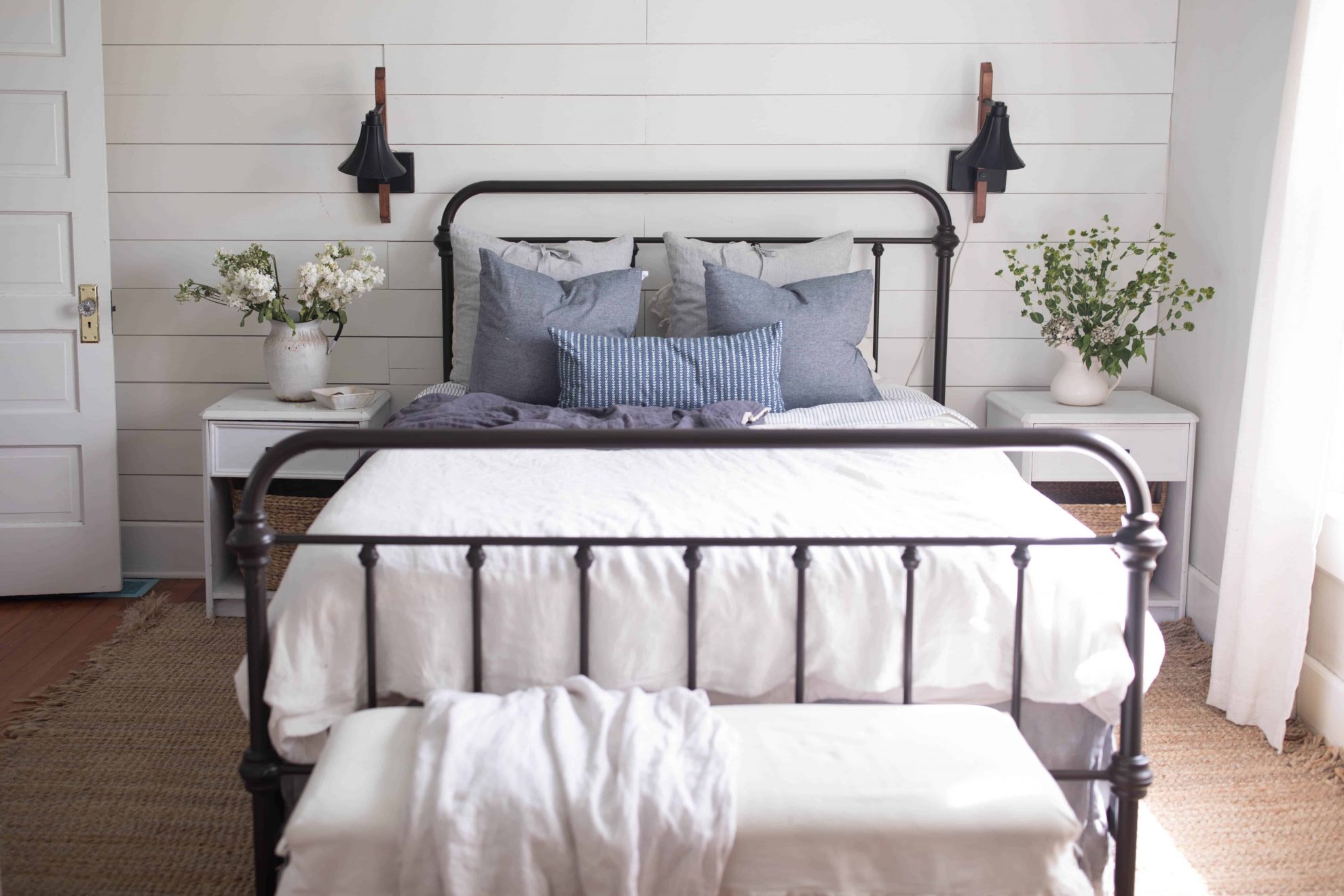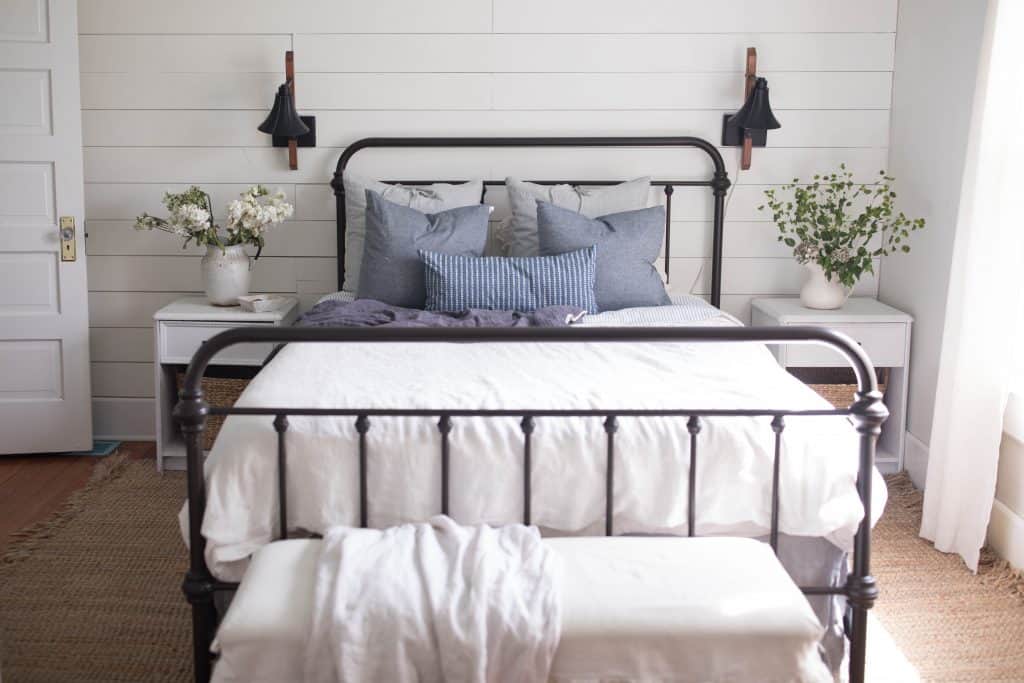 The peonies from the garden were a little late to bloom this year, so they made it into the photo shoot. Perfect timing!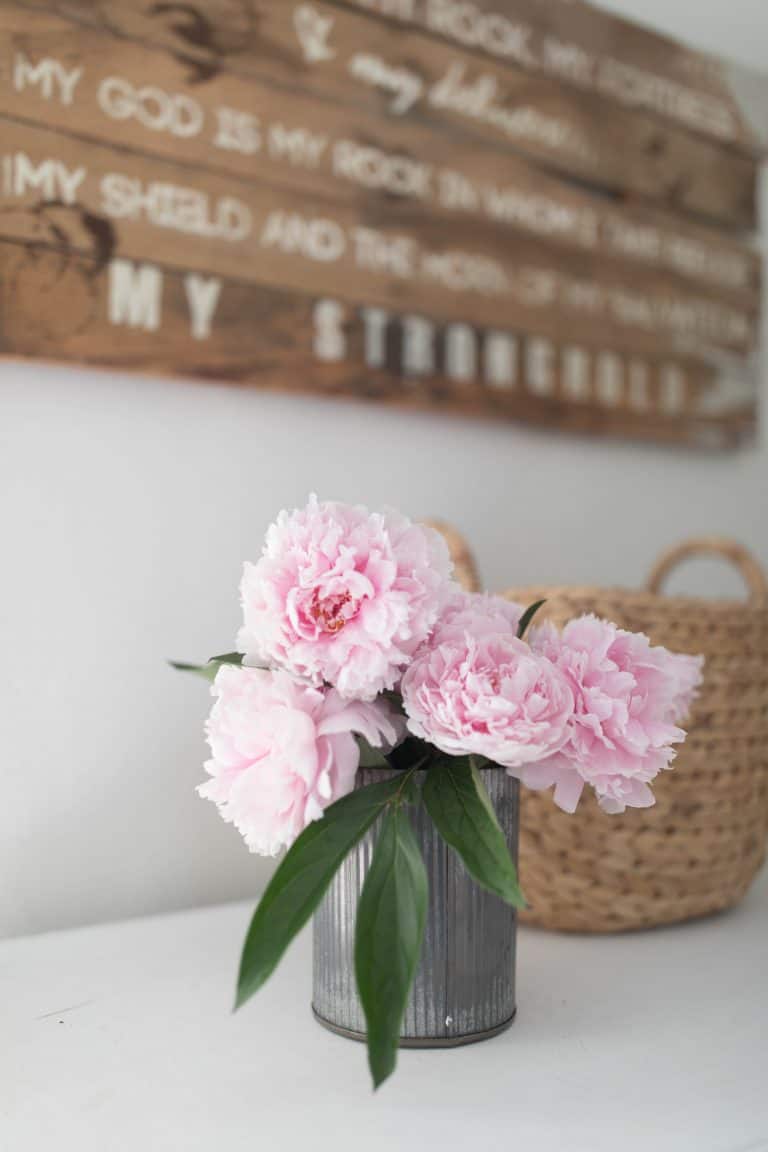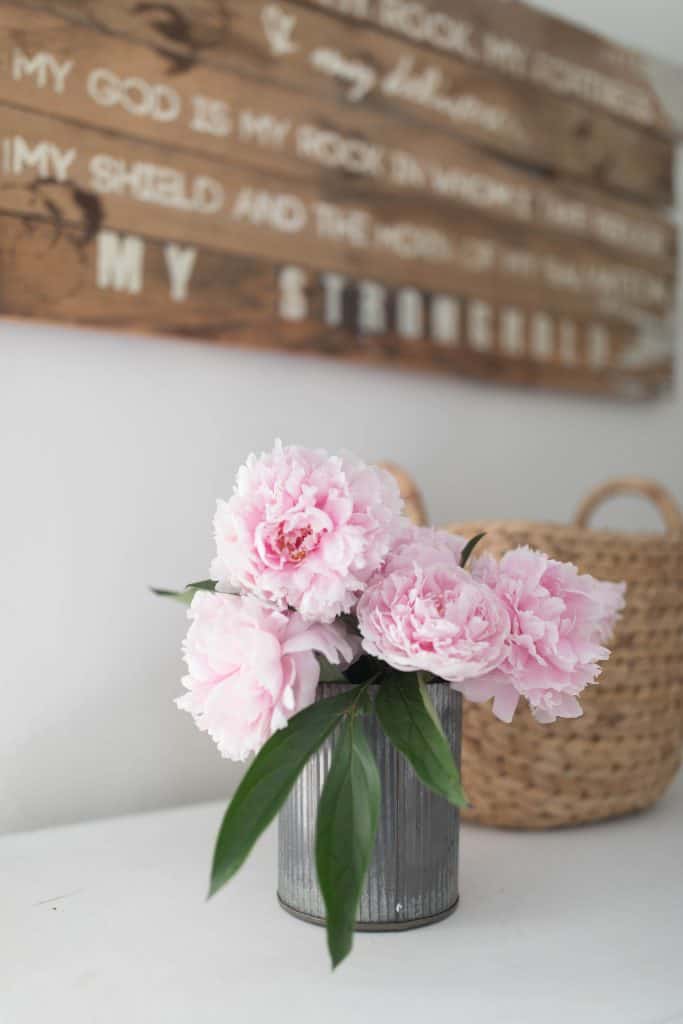 My husband made a new coffee table to go in the living room, so I brought the bench from the living room into the bedroom to sit at the foot of the bed. Find the tutorial for the DIY ruffle slipcover HERE.
Light, airy and relaxed. That's the theme in our summer bedroom this year!
Shop our summer bedroom
Striped fabric for the lumbar pillow
Projects from our summer bedroom
DIY Linen and Ruffle Throw Blanket
Chalk Paint Dresser and Night Stands
Pin it for later