I'm so excited to share a huge milestone for our family that is happening today. It has been a goal over two years ago when I started this little blog to make it a full time income for our family. Today is the day we make that big leap. This is day one in our journey as full time bloggers.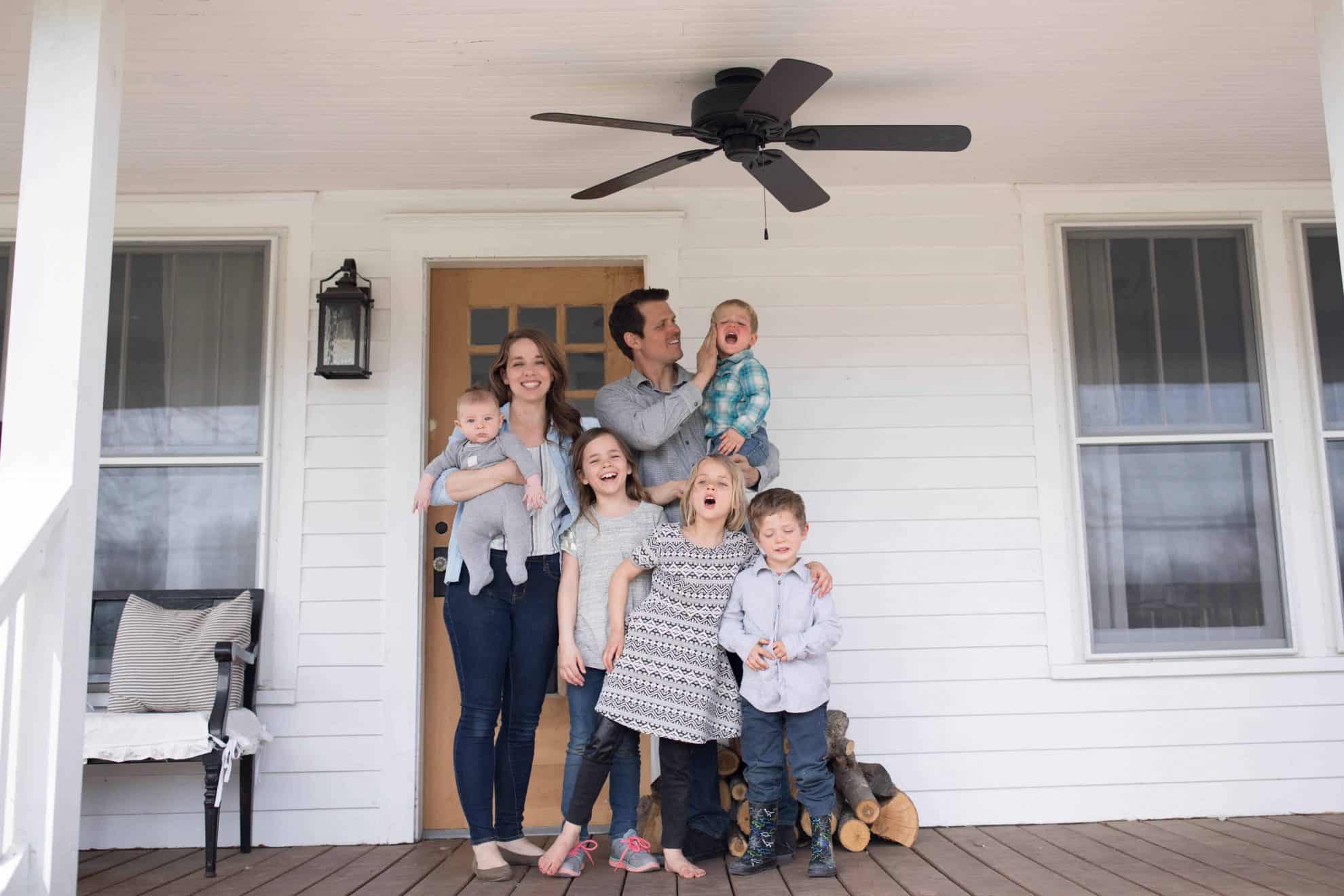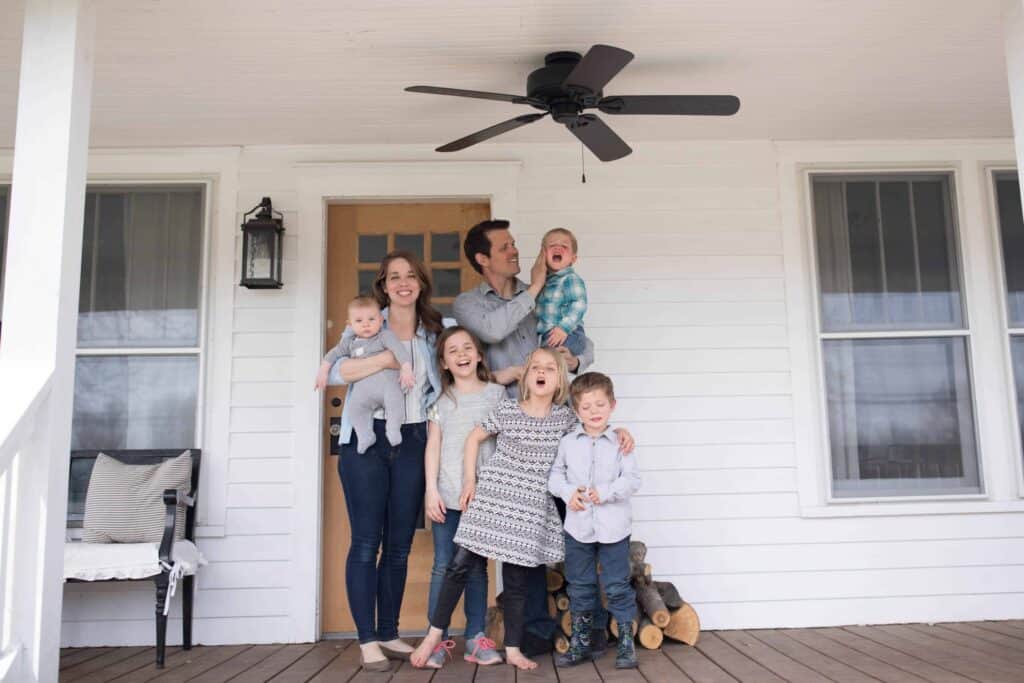 I just launched my brand new course, Create Your Blog Dream. It has over 60 video lessons and 8 modules. I go into everything from the tech side of blogging to actually growing an audience for your blog and social media platforms. I show all the tutorials on how to do hosting, WordPress plugins, how to create graphics and how to promote posts.
There is even a module on incorporating video content!
I go into everything that I've learned over the past three years to take my blog from an idea to a six figure business. (Honestly, I can't believe I even get to say that?!)
Full time bloggers our story
I don't usually get super personal on this blog, and telling this story feels a little vulnerable. But, this day is super exciting for me and my family, and I feel like, if you have similar goals, it may be the very story that makes your goals seem possible.
Today is my husband's last day of work at the job he has been in for over 13 years. We are moving forward to pursue our career as full time bloggers.
This story starts over 10 years ago in December of 2007 when my husband and I were married. We were just kids then, at 22 and 23. We had our first baby (almost) exactly one year later in December of 2008.
I remember a few conversations, even way back then, about wanting to start some kind of business that would allow us to work together as a family.
I started a few little side gigs, but none of them amounted to anything.
At the time we were busy learning how to live the married life and be parents to our growing brood of little people. We were also busy paying down our debt.
You can read all about our debt free story and how paid off our house in less than five years HERE.
I also spent a ton of time learning how to sew, cook and take care of the household.
When my second daughter was a baby, I became borderline obsessed with sewing. I remember staying up until late in the night, designing girls dresses with my baby tied to be in a handmade "Mei Tei" wrap from a friend. I listed the dresses on Etsy and sold quite a few.
Burnout eventually set in without anyone to help me in the shop, and two little ones to take care of.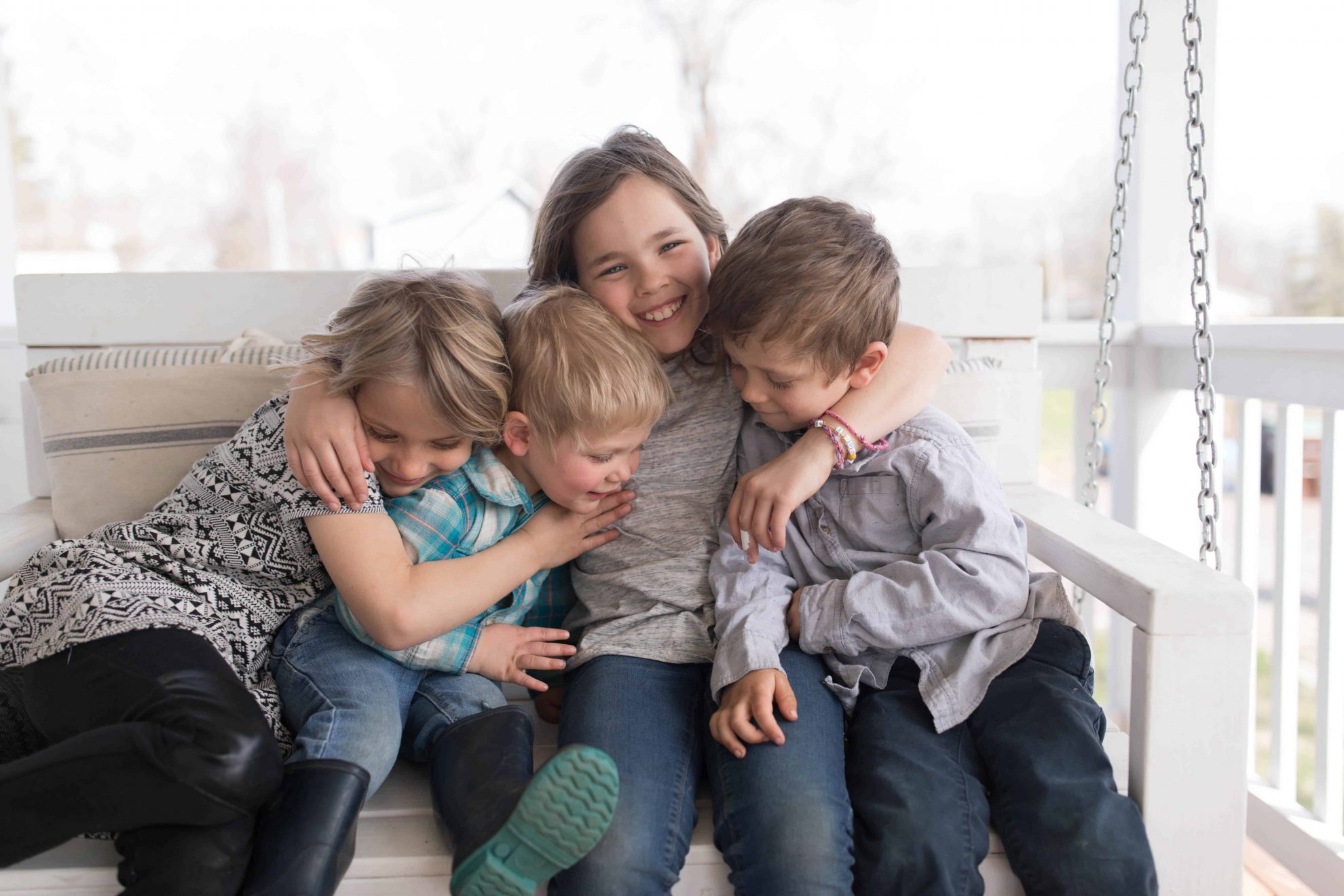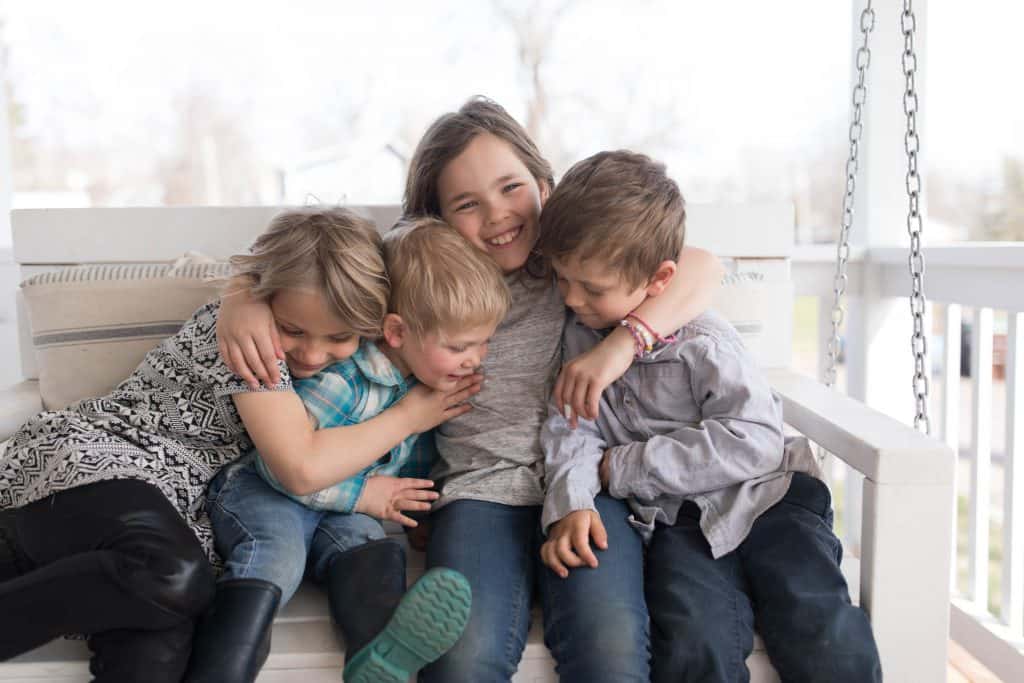 Preparing for the goal
Although my little business ventures never earned more than a little extra spending money, I guess this part of the story is the preparation phase. We did a lot of learning and growing. We kept our lives super simple and minimal, so that we could leverage the income we were making, to pay off our debt and create a savings. These little steps led us in the right direction financially.
Fast forward to the year 2015. We had our fourth baby in August. Soon after that, in December of 2015, I wrote my first blog post on Farmhouse on Boone.
Something about having a baby makes me think of new business ventures. Remember the Etsy shop after baby #2? Must be hormones or something!
It didn't take long for me to figure out that I knew absolutely nothing about the blogging world. SEO, WordPress vs. Squarespace, starting an email list, Tailwind Tribes, niches, HTML..my head was spinning from the very beginning!
The whole first year of posts are absolutely TERRIBLE. It was clear I knew nothing about photography and it took me a while to figure out how to be myself in the writing.
I spent countless hours researching and working on behind the scenes stuff. Learning to shoot my camera in manual mode was also a challenge. I did have the help of my photographer sister for that one. She received lots of texts that read something like this, "Hey, if you were in a west facing bedroom at noon, what would your camera settings be?"
For the risk of this post getting too long, I will jump straight the the part where my husband and I set a real and actual goal.
(If you want to hear more about the blogging learning curve, and more in depth info on how to get your blog noticed, let me know in the comments below. I would love to actually share tips for you to help your own blog, or online business, grow.)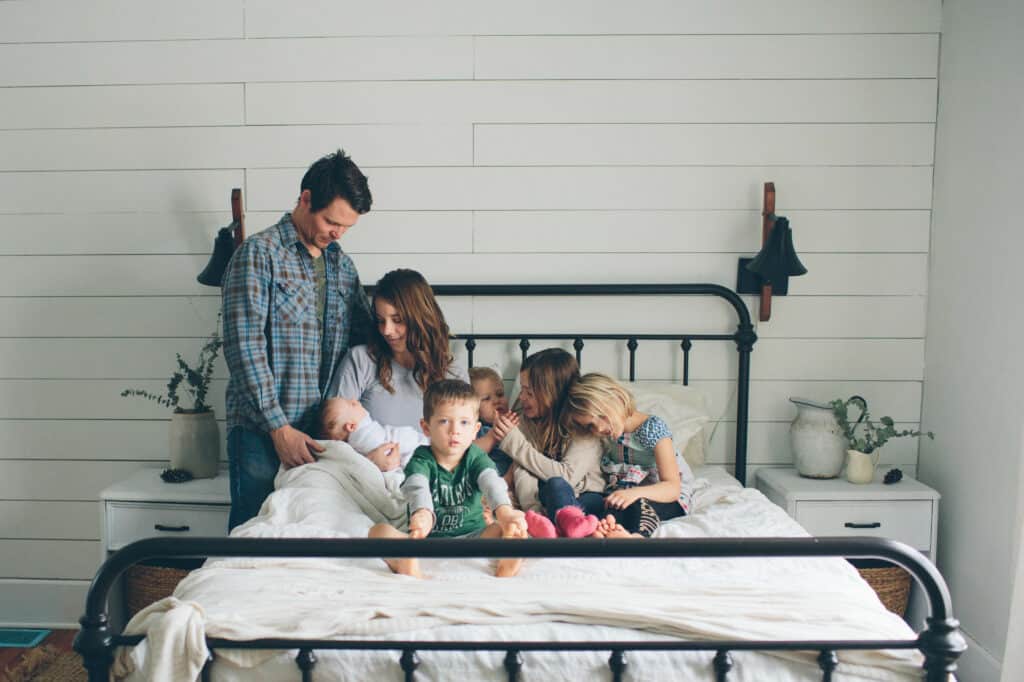 Goal Setting
One year ago on my husband's birthday we had a very memorable meeting together at a coffee shop where we set real and actual goals together. Never in our marriage had we done something like that.
All the conversations before this one were, what we now call, "someday dreams". Those are when you talk about doing something, but never really have any plan to do it.
That's what us talking about wanting to do a business together as a family has been all this time. "Someday" we will come up with some great business idea. "Someday" we will start building something that we can do as a family.
Lately I'm so over "someday". I'm 32 years old..if I'm not going to do something now, when the heck am I? We are still "someday"-ing moving way out deep into the country and becoming goat people, but that's just because we don't want to take out a mortgage. That's a whole 'nother story entirely.
Anyway, we made a goal to hit the blogging business super hard and have my husband home from work in August of 2017.
And guess what? We didn't make it.
But, we kept pushing and saving and learning and creating.
And, finally we decided to make the big leap.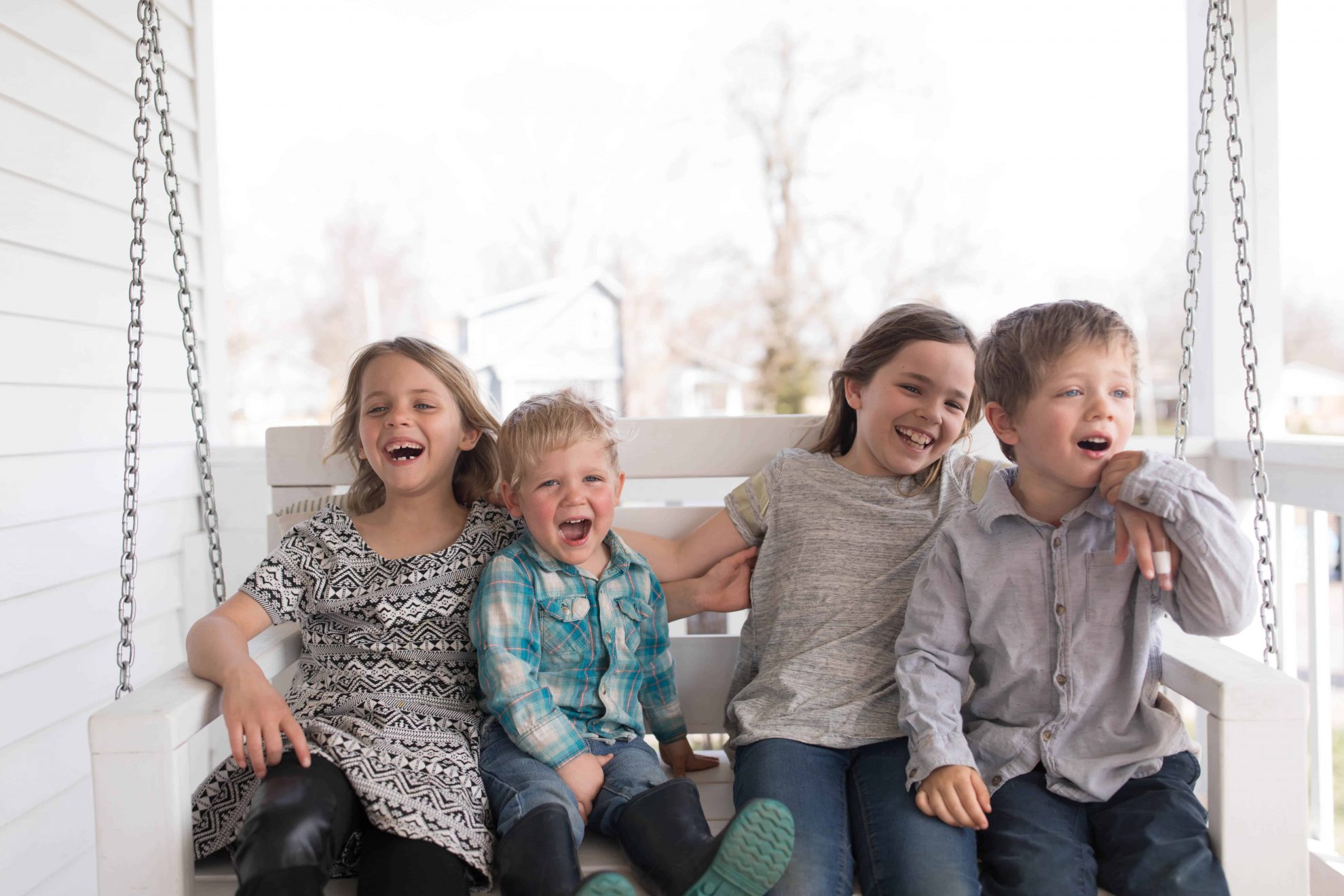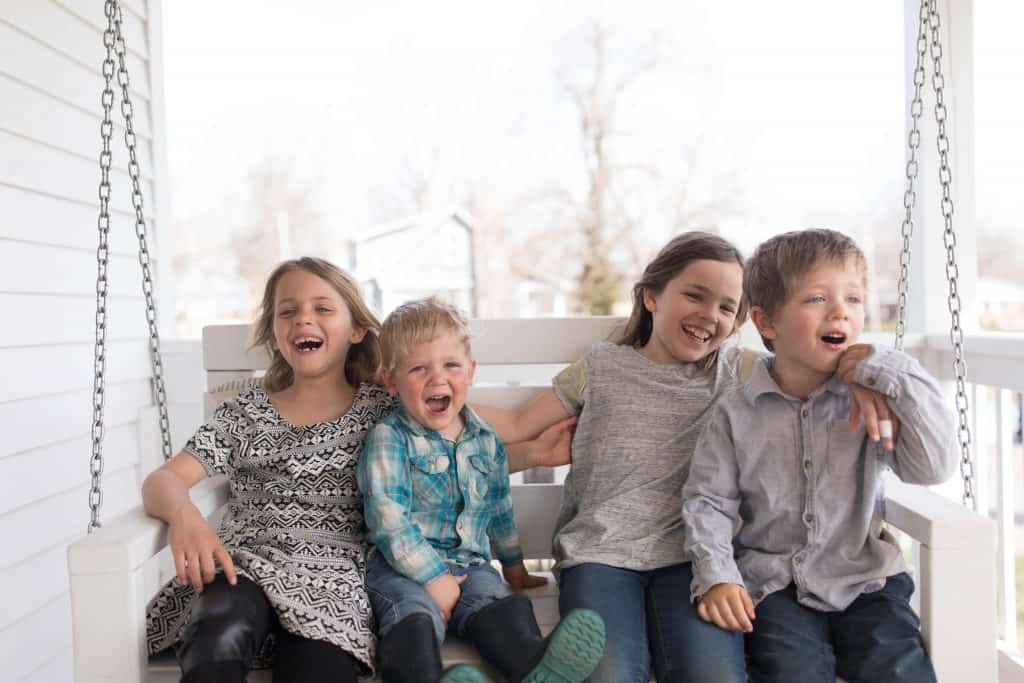 Our next chapter
It's a mixed bag of emotions. Fear, excitement, hope and optimism all rolled up into one. My head is swimming with new ideas. 
I'm sure we will have setbacks and failures, but I'm so excited to walk this road as a family. Doing life together with these six people is all I've ever dreamed of.
I know a lot of families have similar goals like this, and I have met so many people who have accomplished this very one. Talking to others, like ourselves, gave me the belief that we could actually push toward this goal.
Before meeting people who work for themselves online and don't get a paycheck from a "regular" job, it was hard for me to even believe that it could be possible. 
We are very excited to embark on this new adventure and I can't wait to take you all along.
With my husband by my side helping me, I hope I can get more new content out into this wonderful community, right here on the blog and on my Youtube channel.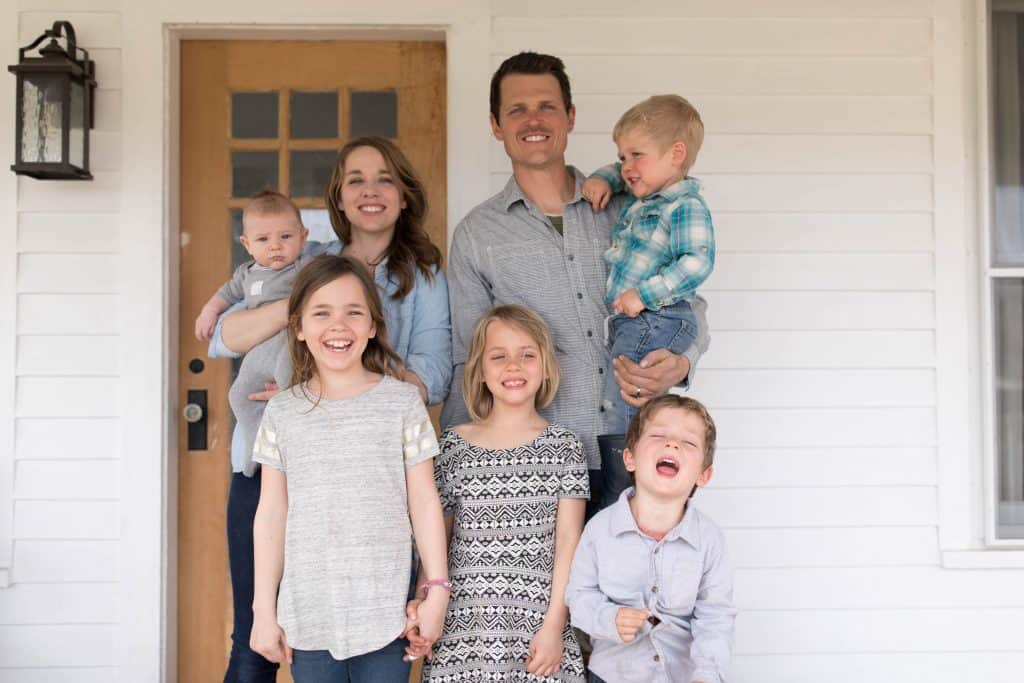 What do you want to see?
I have had sooo many people ask me to share more from my daily life.
Honestly, life has been sooo crazy with trying to get this blog off the ground all while staying home with five little people. Getting the camera out during the day is daunting. I'm hoping to be able to document more of this, now that I have my husband's help.
I'm sure it will take us a while to adjust to the changes, but the ultimate goal is more time to work on the blog.
Let me know in the comments below what you want to see more of!
Can you make an income blogging too?
You bet you can! I think anyone willing to put in the work on creating great quality content on a regular basis can make it in the blogging world.
But, what is great quality content? And how do you create a blog? Once you do, how do you get folks to read it?
I go into ALL of this, and so much more, in my new blogging course, Create Your Blog Dream. I share step by step tech tutorials walking you through the process every step of the way.
There is even a private Facebook group, where you can get your questions answered along the way and find other bloggers who have similar goals. I believe one of the keys to blogging success is finding your blogging community, and I'm so happy to have a place to facilitate that!
Check out the course HERE to see if it's a good fit for you and your business in 2018 and beyond!
[thrive_lead_lock id='13182′]Hidden Content[/thrive_lead_lock]
Thank you so much for stopping by the farmhouse!
Pin it for later