It's that time of year again, where I look back over the last year and reflect on my blog and business, and plan for the upcoming year! As part of that process, I took a peek into my analytics and found the top ten posts for 2018 that received the most traffic to the Farmhouse on Boone Blog. The results actually surprised me a bit!
It's that time of year again, where I look back over the last year and reflect on my blog and business, and plan for the upcoming year! As part of that process, I took a peek into my analytics and found the top ten posts for 2018 that received the most traffic to the Farmhouse on Boone Blog. The results actually surprised me a bit! I'm doing this blog post in collaboration with some of my favorite bloggers! When you finish reading through my top ten posts, make sure to head over to all of their pages to see what was the most popular for them in 2018. Chances are if other people thought the posts were awesome, you will too!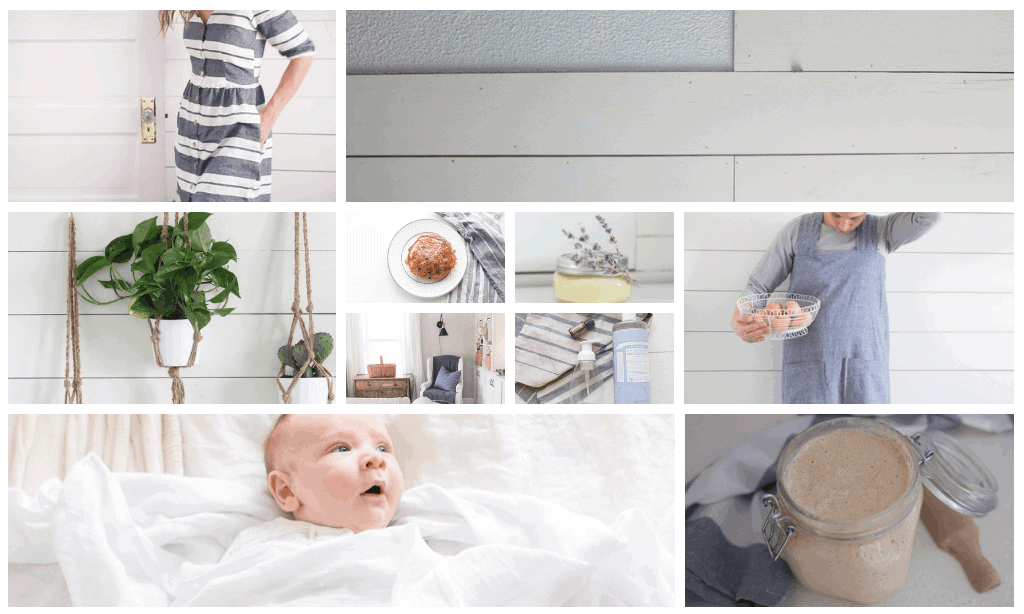 Top Ten Posts of 2018
Compiling the top posts for 2018 was a great way to find out what kind of content you all actually like to see. Do you prefer my sewing projects, all natural home DIYs, farmhouse decor or from scratch recipes? You know what makes me so happy?! The top ten list is as diverse as my blog. I thought maybe I would see all DIY projects, or all recipes, some clear cut winner that I should stop everything and write about exclusively for 2019. Turns out I get to keep on blogging about ALL of my favorite things, because this list has a bit of everything!
Top Ten Posts of 2018 Video
https://youtu.be/Yvgg8QHy0gk Let's look at them in reverse order, shall we? 10. Our Favorite Sourdough Pancake Recipe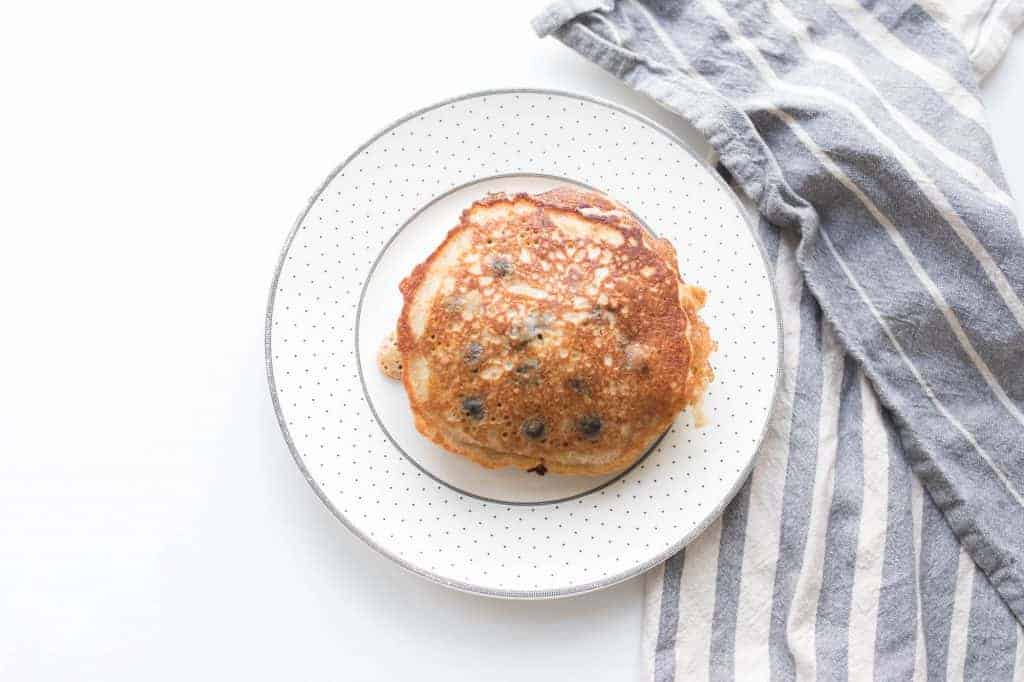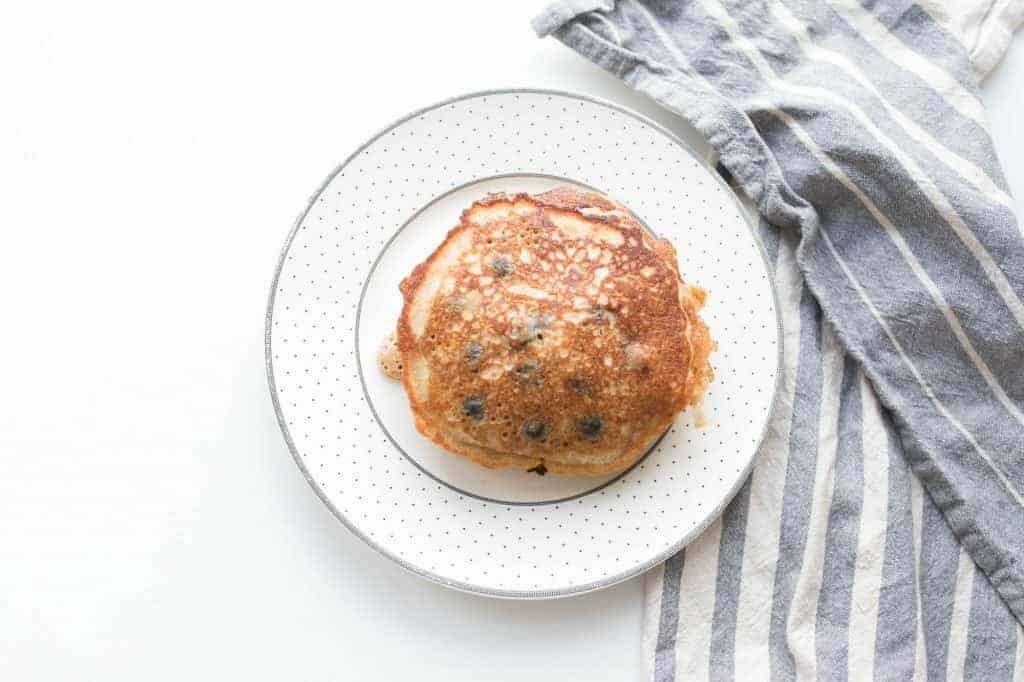 I love how many times I have seen the Instagram notification in my DM inbox that says someone "mentioned Farmhouse on Boone in their story". You know what they are sharing 4 out of 5 times? A sourdough recipe! And the most common is this simple sourdough pancake recipe. I have made it so many times in our home that I don't need to look at the recipe or measure. I can eyeball it and they turn out perfectly every time. They are a healthy treat for everyone in our family. We have had the tradition of making them every Saturday morning for many years now. If this is the first time you are hearing about sourdough you can read more about it in this post. *SPOILER ALERT* The post I just linked above, where I go way into depth on the benefits of sourdough and how to make your own starter, may or not be in a prominent position on this top ten list. 😉 9. How to Make Muslin Swaddle Blankets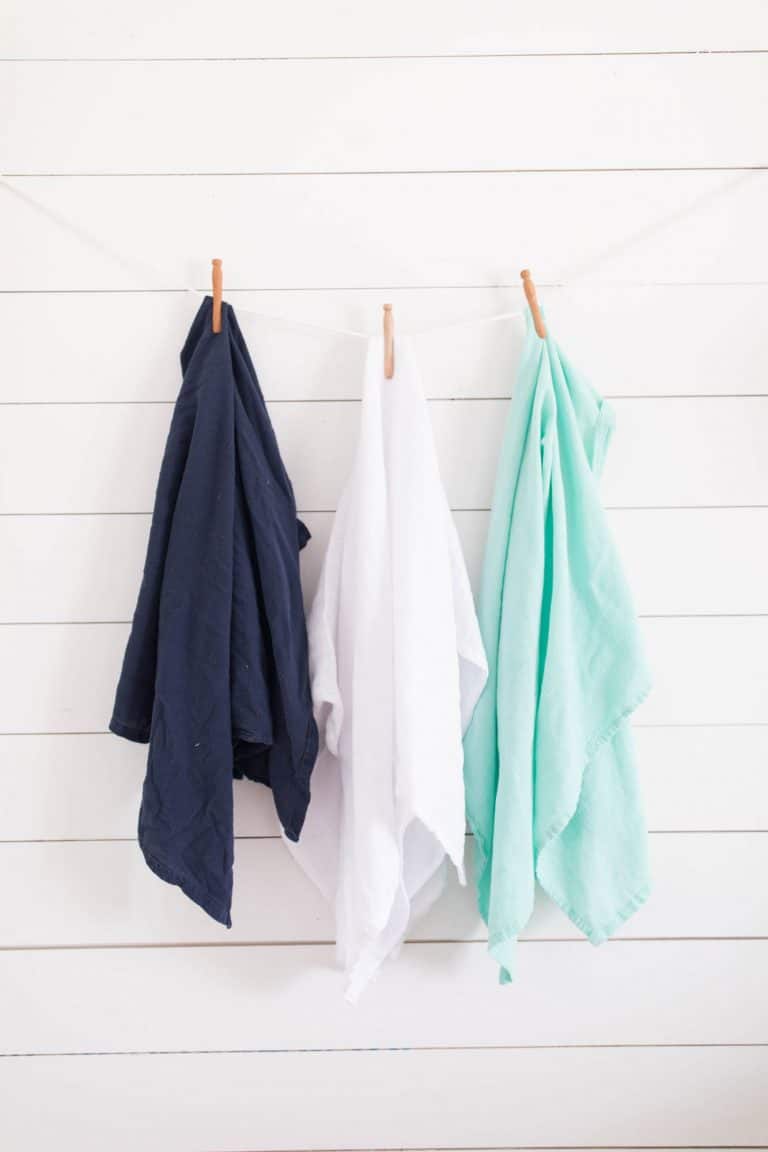 In the beginning of 2018, I had a wittle itty bitty newborn baby boy. (Oh, I could just cry thinking about that. He is walking now!) Muslin swaddle blankets are an absolute baby must have. Take it from this mom of 5. They are super simple and inexpensive to make, so I'm sure that is why this tutorial for DIY Muslin Swaddle Blankets ended up in the 2018 top ten! 8. DIY All Natural Whipped Body Butter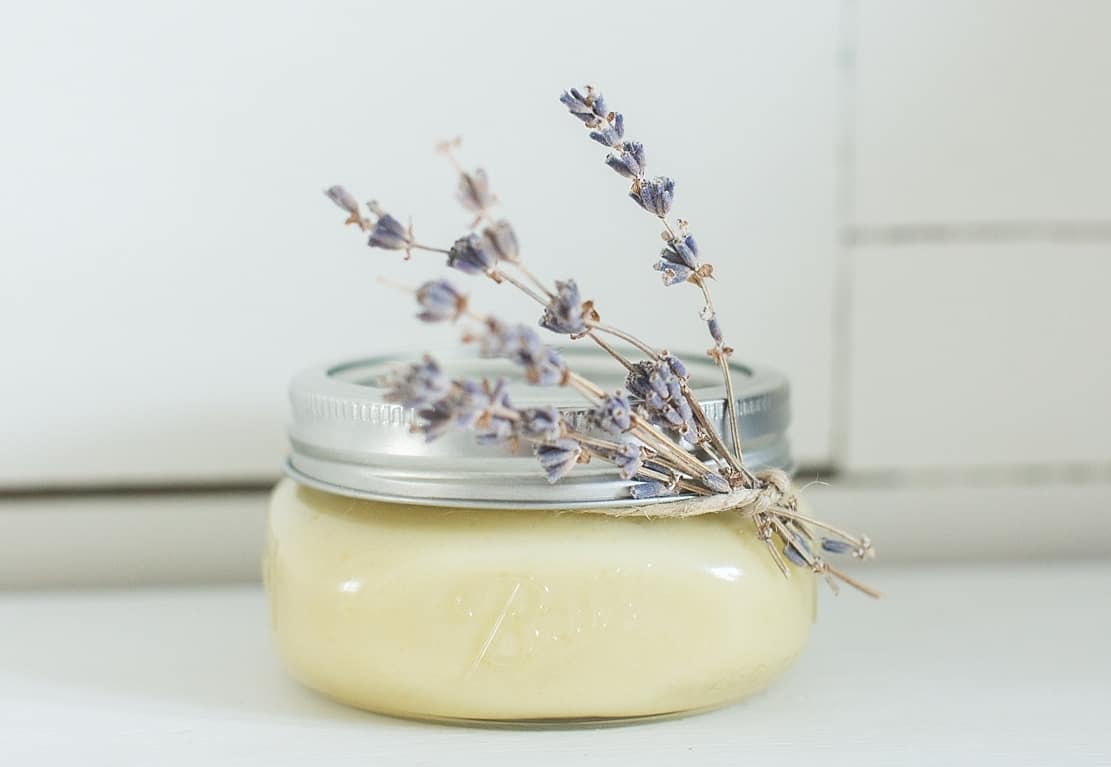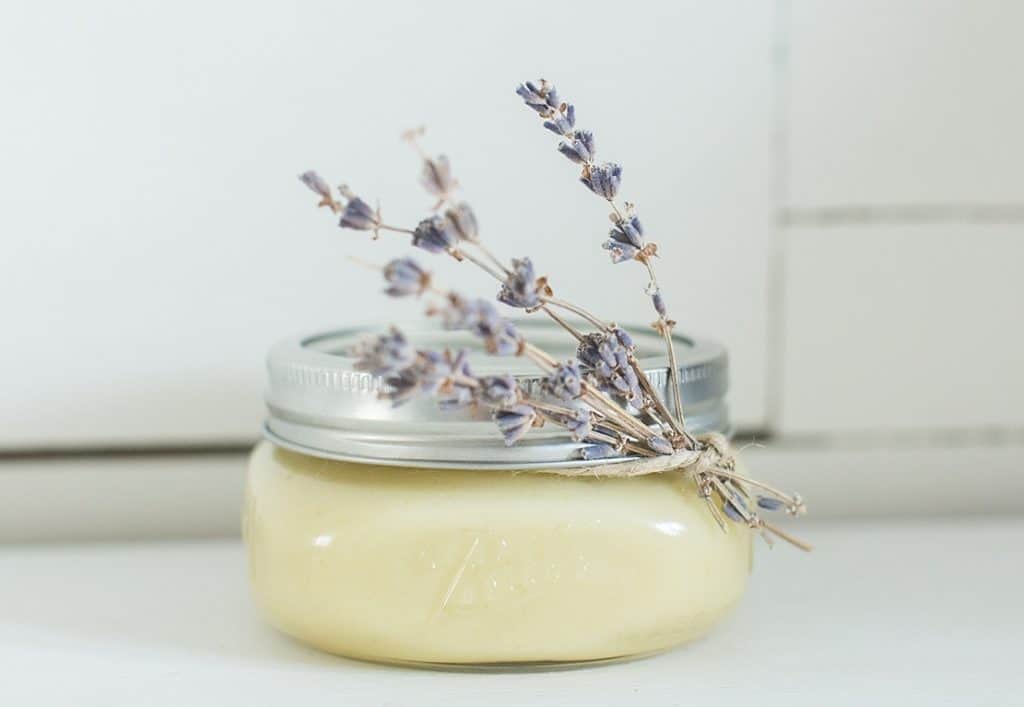 I posted this simple DIY body butter in a few places on the blog in 2018. It made its way into my DIY Mother's Day Gift Baskets, as well as the Handmade Christmas Gift Baskets. It is easy to make, with only a handful of basic ingredients. This is the perfect little lotion for those chapped winter hands and moisturizing when you're out in the garden all summer long. Keep it on hand (pun intended) year round! 7. Simple DIY Plant Hanger Macrame for Beginners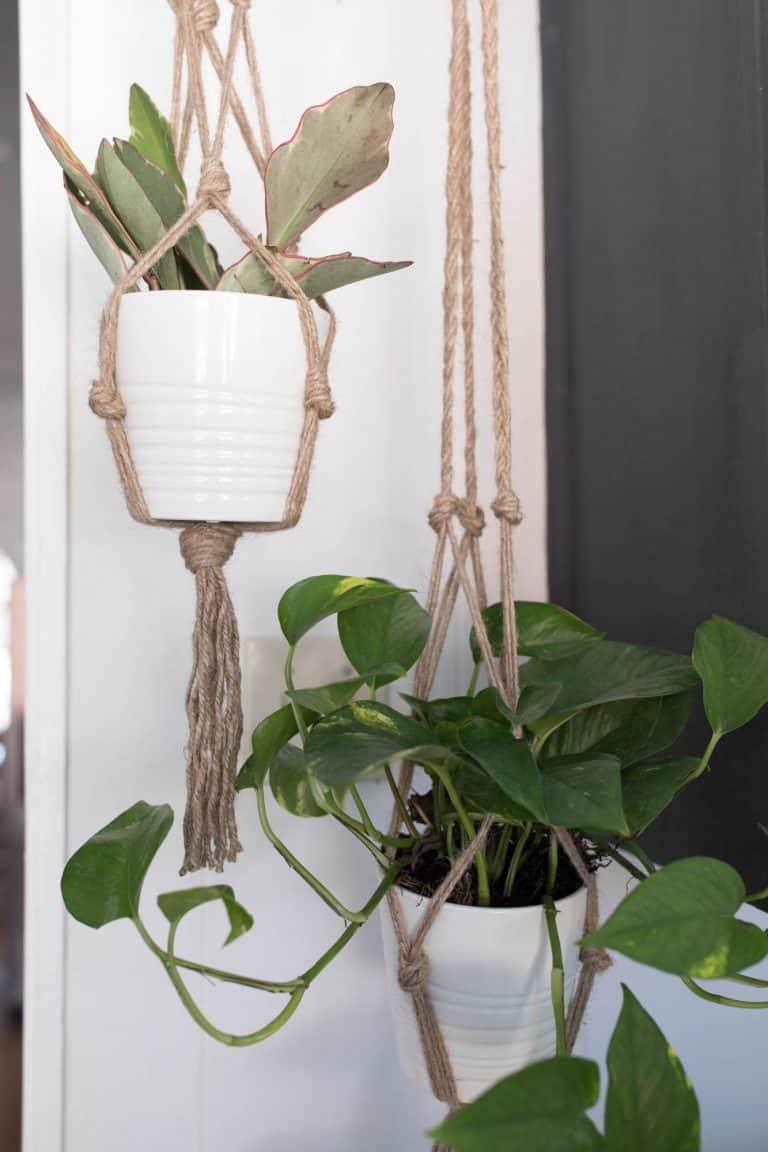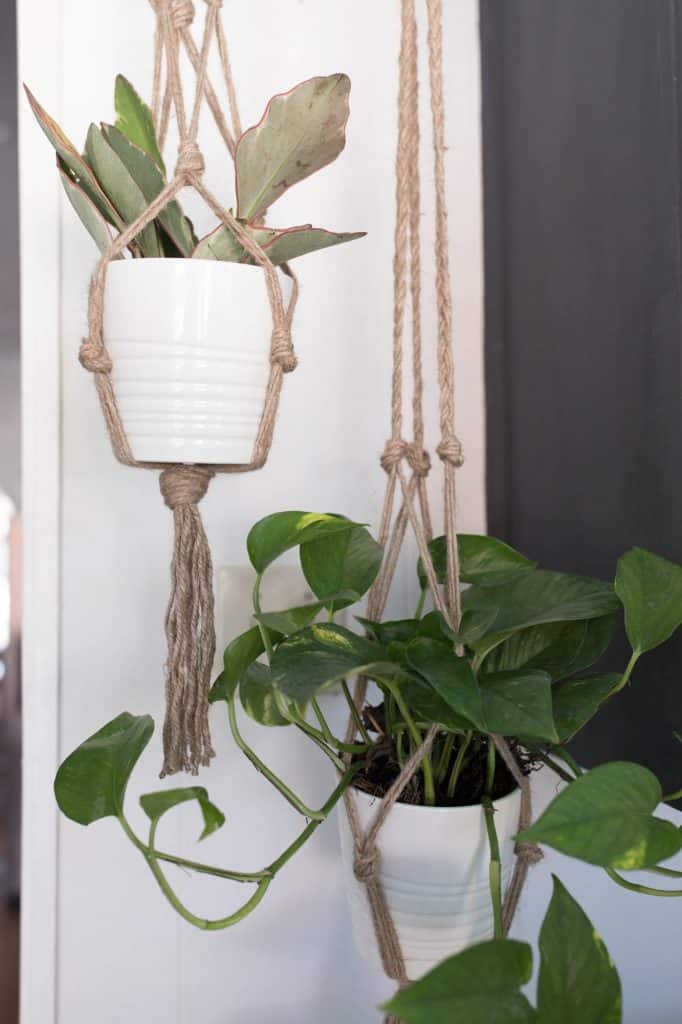 These little plant hangers take all of 10 minutes to make, and they are perfect for beginners. No macrame skills required! I especially love to hang them all around our farmhouse in the spring and summer months to bring some of that outside color inside! 6. Farmhouse Christmas Home Tour 2018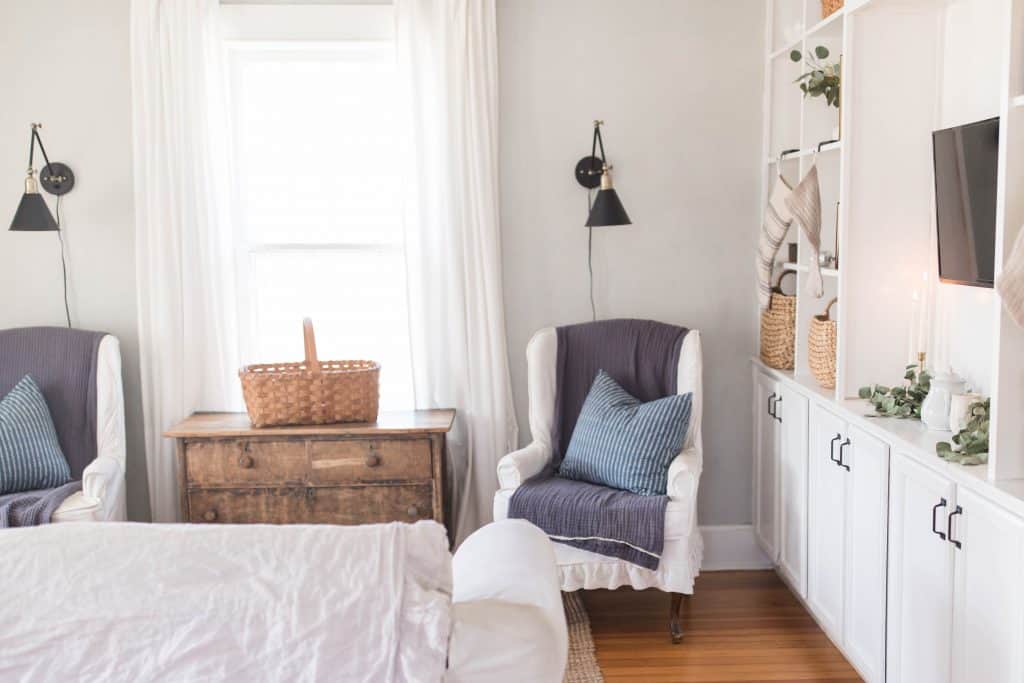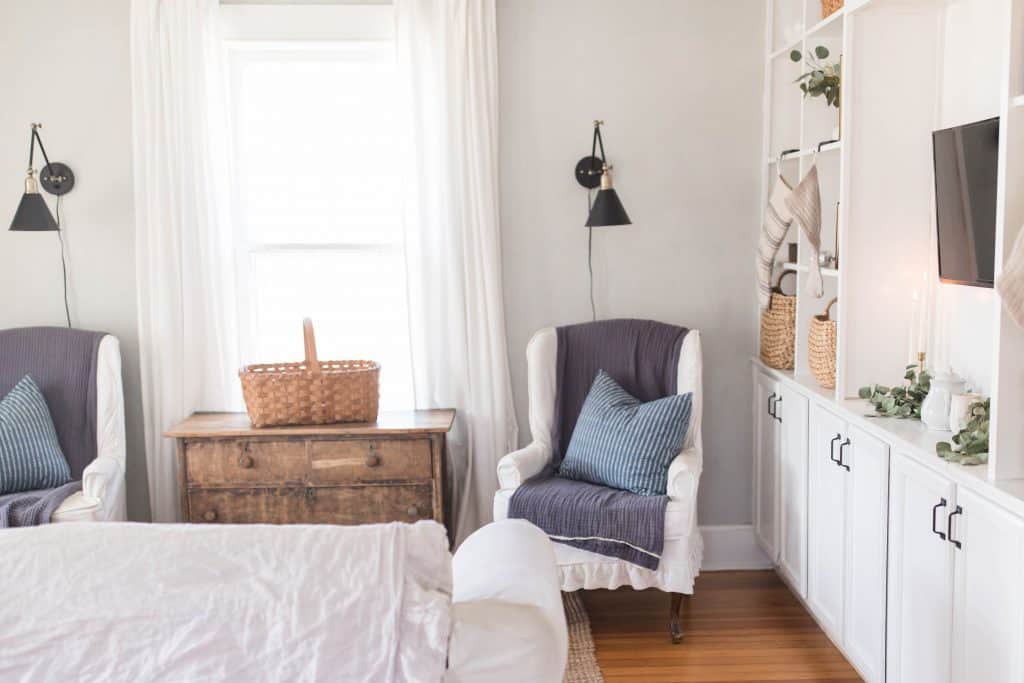 It was only last month that I shared our 2018 Christmas home tour, but somehow this one just kind of just slid into the top ten at the last minute. Since we are going to be moving very soon (next week, actually! EEK) I kept the holiday decor minimal and basic. I actually had quite a few complaints that it was even a little too minimal. Here's the thing. The last half of November and first half of December, we showed our home to over 30 potential buyers. Y'all were lucky I even got a tree up this year. Another fun fact about our 2018 Christmas home tour, it actually even made its way into a TV segment for Right This Minute! Again, I received a little criticism for it being too minimalistic. You can be the judge by visiting our 2018 Christmas Home Tour. To make up for it, I plan to go all out in our new farmhouse for Christmas 2019! 5. Easiest DIY Foaming Hand Soap Recipe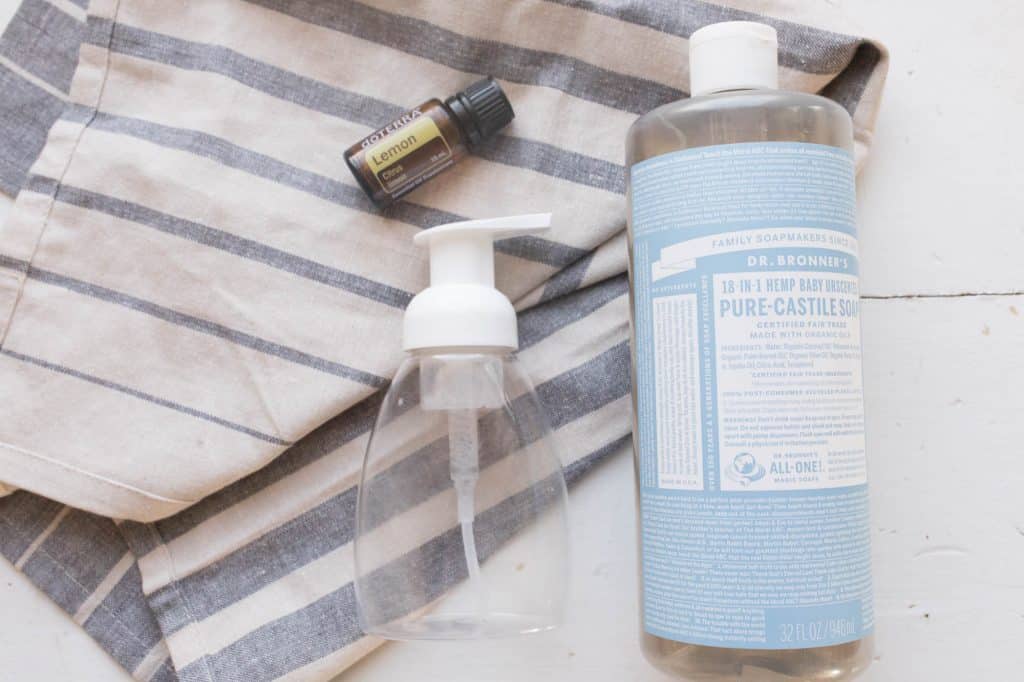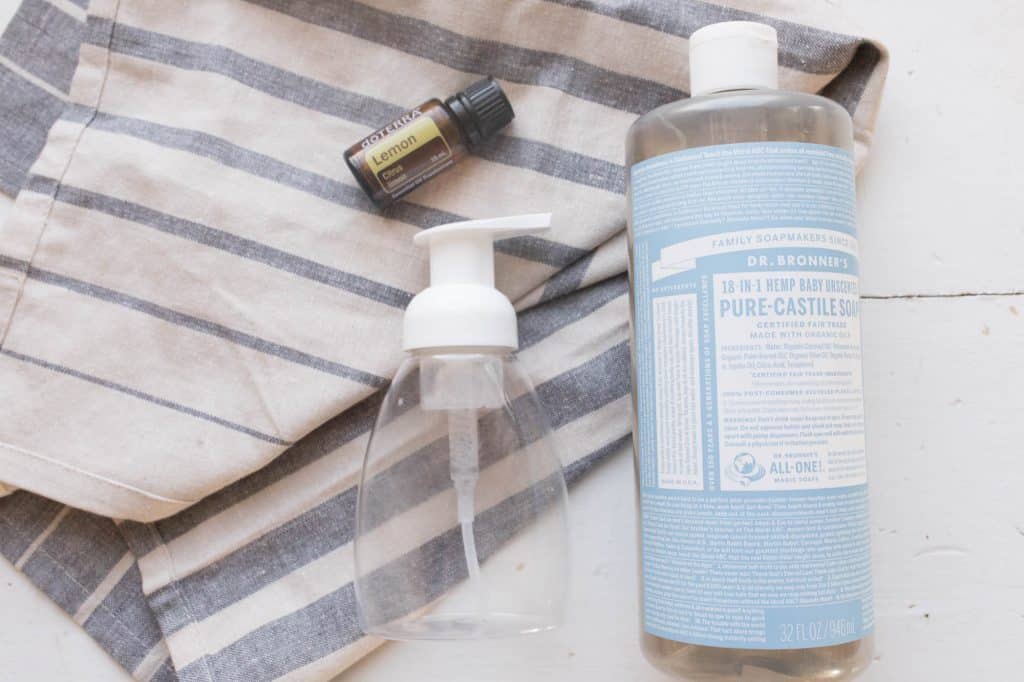 We use this stuff for cleaning dishes, hands, counters, floors and babies. It is THE mot versatile and easy foaming soap recipe. Once you start making it, you will continue. 4. DIY Linen Pinafore Apron for Women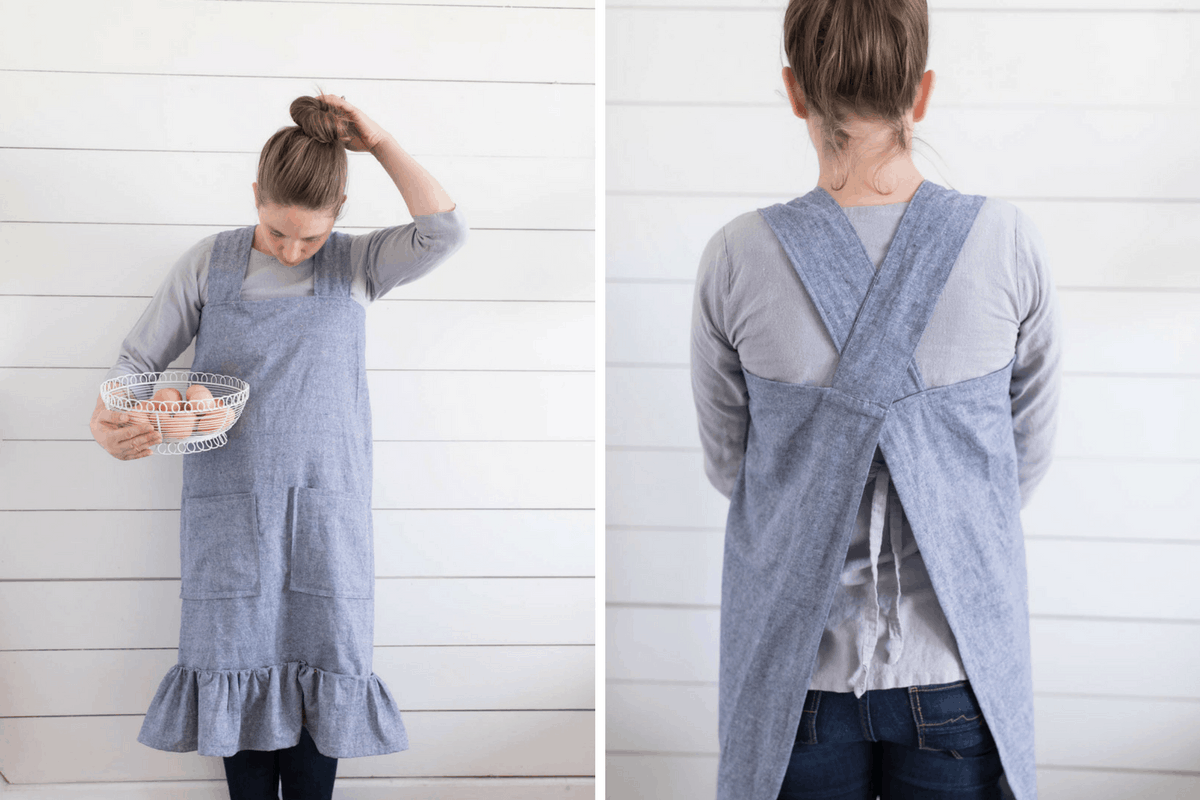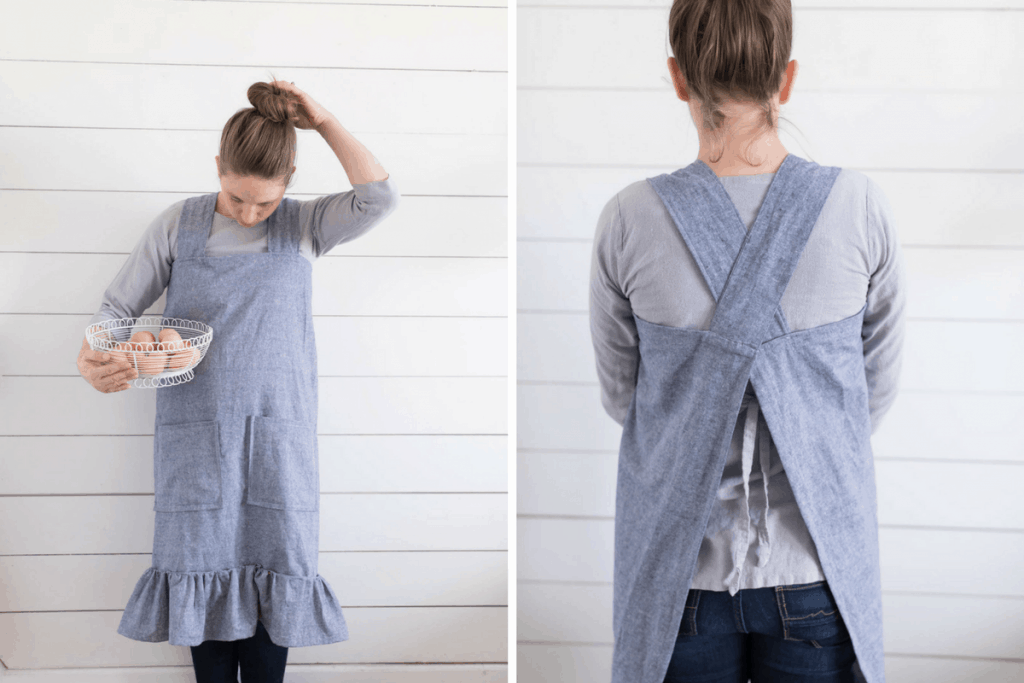 I'm an apron wearer. You may wonder if I just throw one on in my videos for show, but I can assure you that if you see me running barefoot out to my mailbox you will probably catch me wearing one of the many aprons that are hanging on the hooks in my farmhouse kitchen. When I'm making homemade bone broth, and sourdough bread, I need a quick place to wipe my hands without ruining my clothes. In this 4th most popular post for 2018, I shared how to make a DIY Linen Pinafore Apron. It's an easy project for beginner sewists and also makes a great gift! (I also have a kids' version HERE that didn't make it into the top ten.) 3. How to Plank a Popcorn Ceiling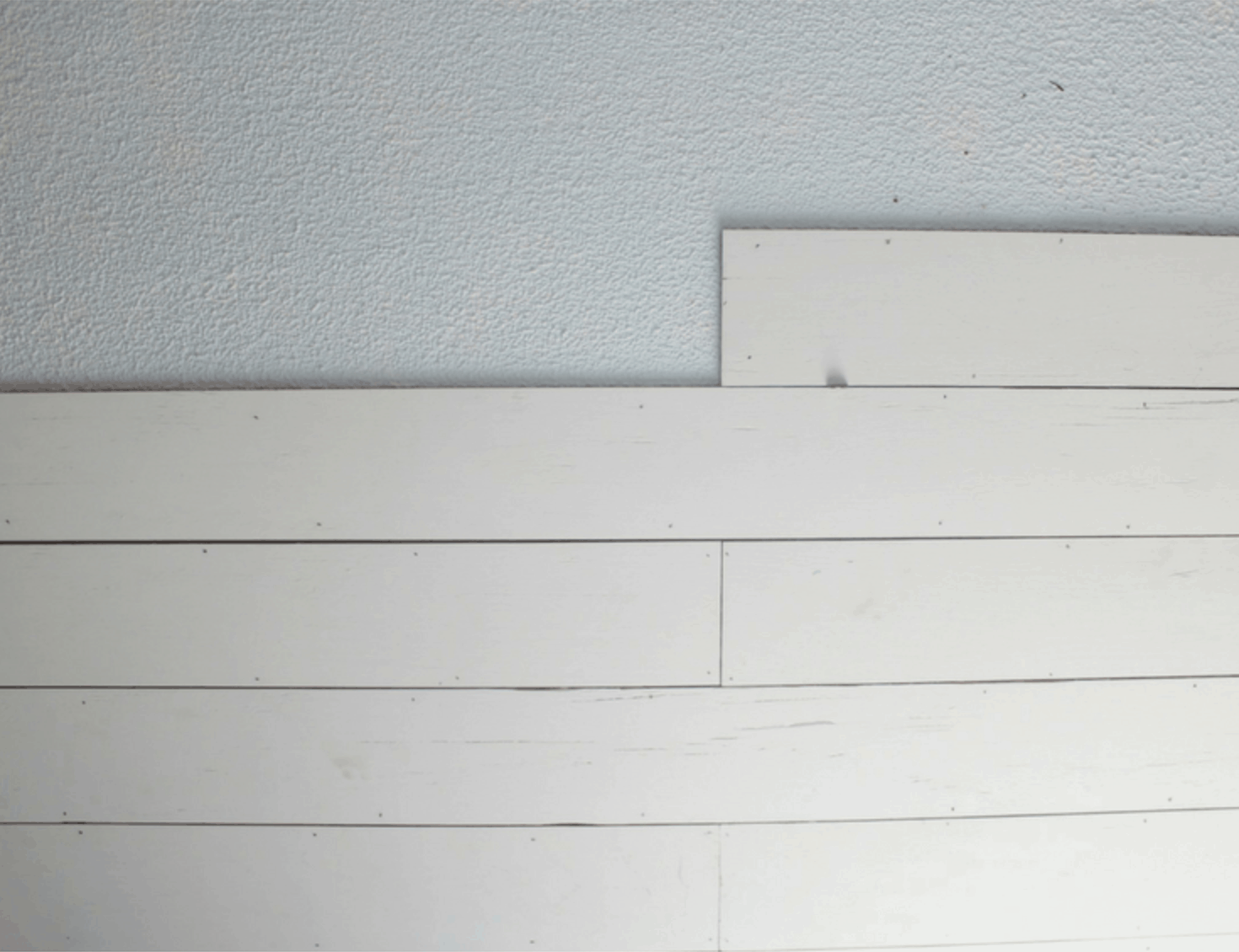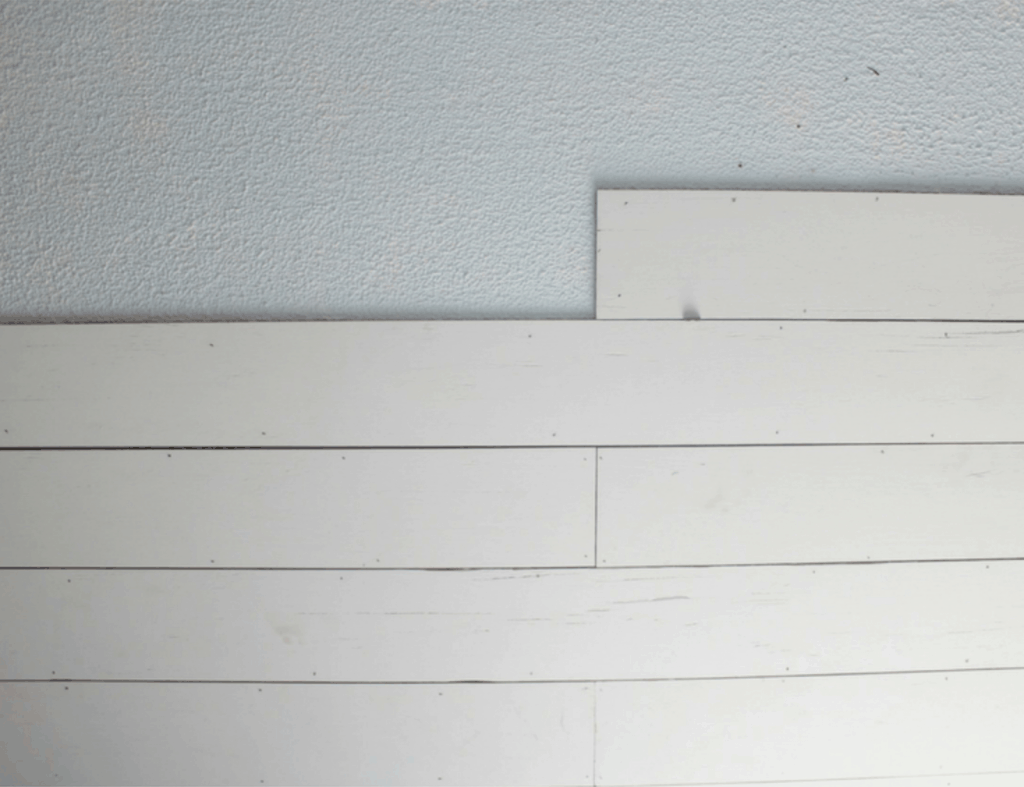 I wasn't sure if I should include this one or not, because I made the original post a few years back, BUT in 2018 I did a major revamp of it and added a video tutorial. I made the original post when we planked the popcorn ceiling in our girls bedroom. In the summer of 2018, we embarked on a DIY Farmhouse Boy's Room Makeover, so we planked yet another ceiling and made a video. It was the first video tutorial my husband and I made together after he quit his job in May. 2. Simple DIY Fall Dress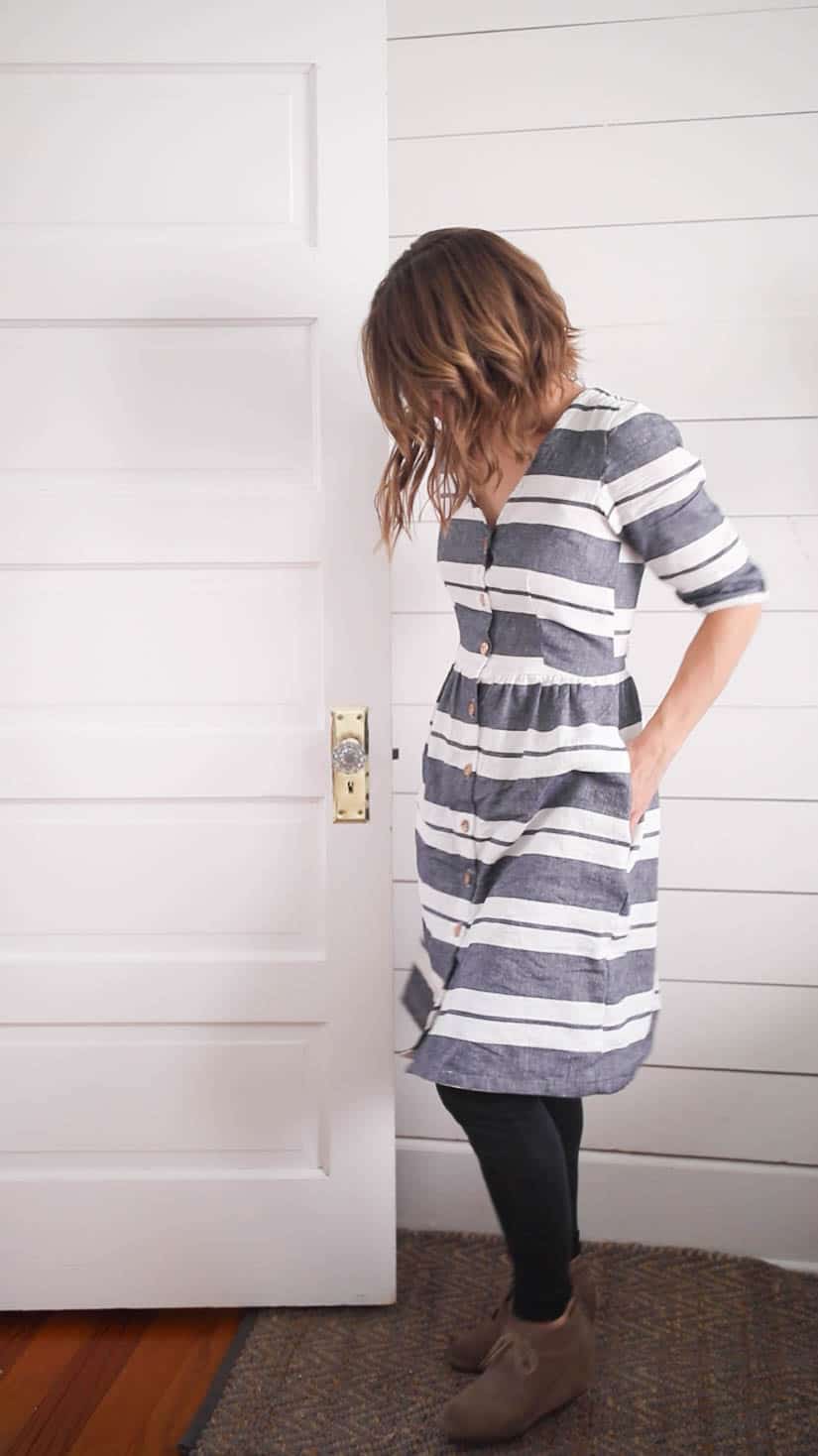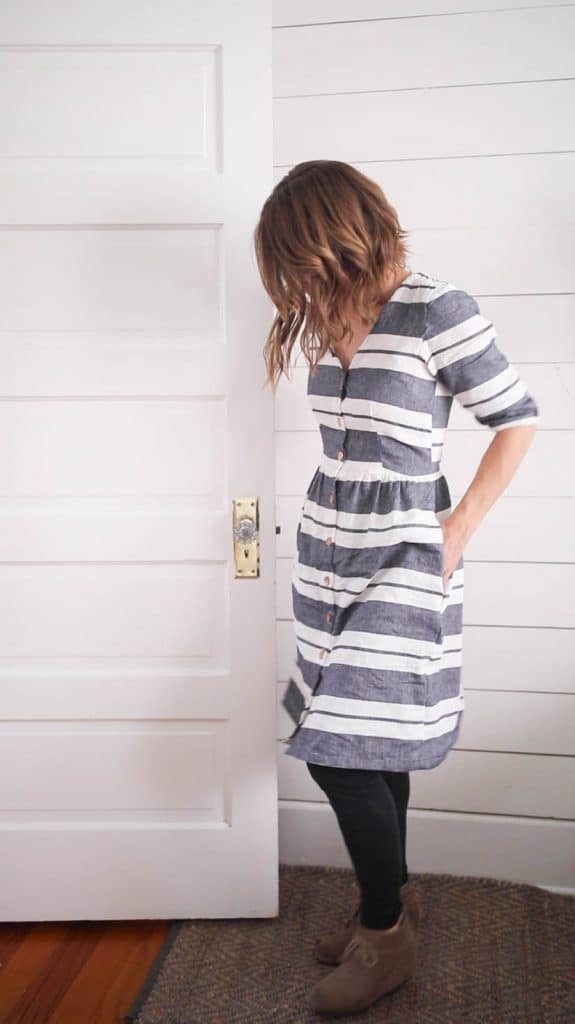 This one REALLY surprised me! It seems that normally my sewing projects don't do very well, especially ones that aren't super simple. I make them anyway because I love to sew. That's the attitude I went in with when making this DIY Fall Linen Dress. "Meh, no one is going to read this, but I will make it anyway." Well, if I didn't eat my words on this one! It performed well everywhere I put it..Youtube, Pinterest, Instagram. People loved this dress. I had so much fun making it, I really want to make it in very color linen I can get my hands on next year.
Drumroll please for my number one post in 2018…
1. How to Make a Sourdough Starter from Scratch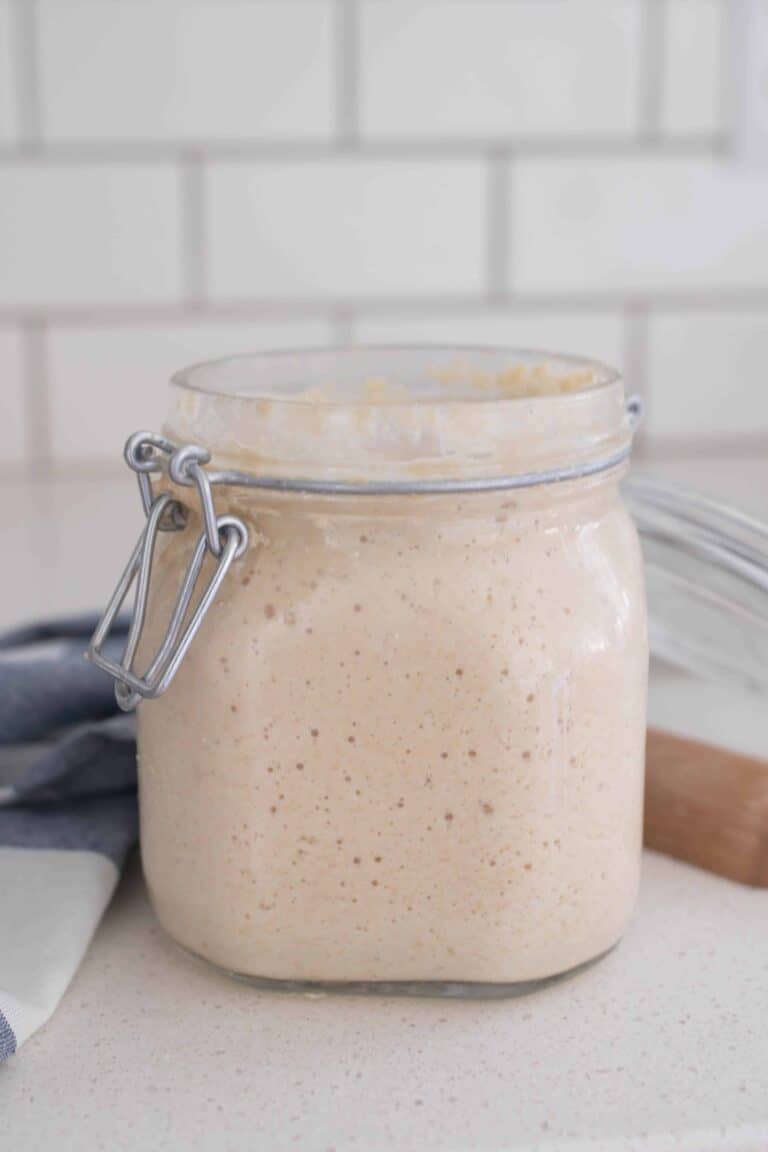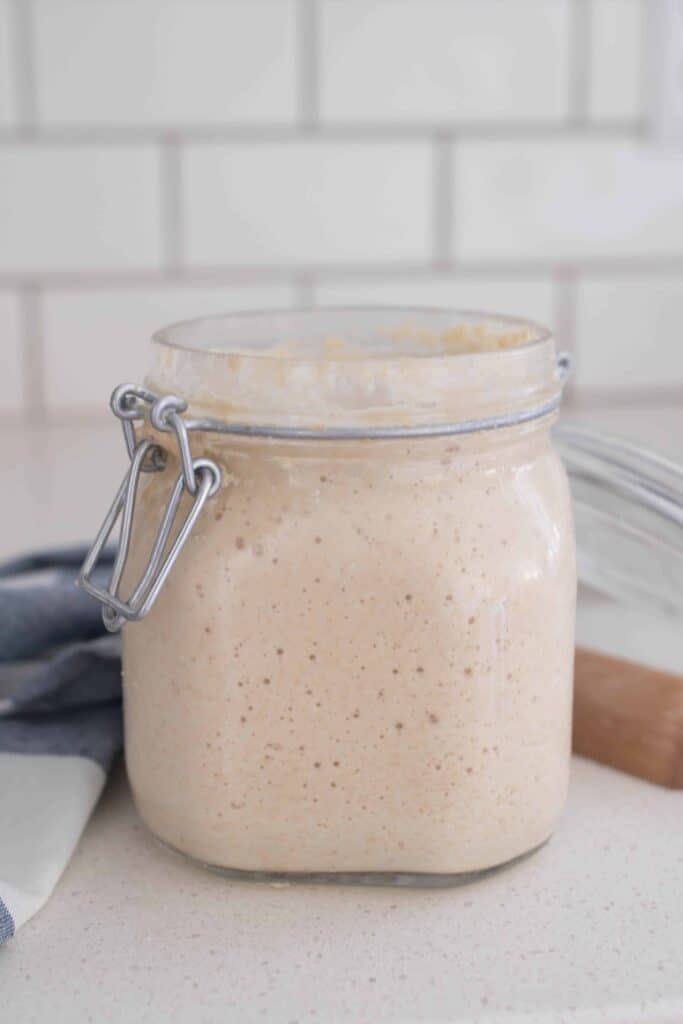 I mentioned it before, but the sourdough trend, and all things fermented foods, is really starting to catch on! People everywhere are playing mad scientist in their kitchens, creating their own little bubbly bowl of beneficial yeasts and bacteria. I couldn't have picked a post that I would be more happy with being in the number one position on my blog in 2018. I am super passionate about traditional, from scratch, cooking and a mature sourdough starter is foundational. Thank you so much for making 2018 the best year ever for this blog and business! I could have never imagined all that it would become for our little family. Here is to continued growth and more popular projects in 2019!
Pin it for later
Now please take a minute to check out my DIY and Home blogger friends top posts in 2018! This is the very best the web has to offer!
TIDBITS | Miss Mustard Seed | Farmhouse on Boone | Maison De Pax | A Burst of Beautiful
Simply Designing | Bless'er House | Taryn Whiteaker Designs | Designthusiasm | Unskinny Boppy
Live Laugh Rowe | Kendra John Designs | House by Hoff | So Much Better With Age | Life On Virginia Street
ZDesign At Home | Town and Country Living | Shabbyfufu | Happy Happy Nester | Stacy Risenmay
Cherished bliss | Clean and Scentsible | anderson + grant | The Happy Housie | Summer Adams