Today is a super busy day at the farmhouse. We have a gymnastics class to get to, meals to prepare, and a playhouse to tour. Come along with us as we go through our day!
Touring the Playhouse | MEAL PREPPING | Busy Day at the Farmhouse Video
Highlights and links from our day
Today, we made sourdough pancakes for breakfast. After breakfast, Ruth, Johanna, and Eli gave me a tour of the cottage they set up as a playhouse.
Then, I took the kids to their gymnastics class.
After the gymnastics class, I made a chicken salad and put Micah down for his nap while I did a little work on my book.
Then, I made some bone broth in the Instant Pot, fed my sourdough starter, and made granola.
For dinner, we had granola cereal with eggs and bacon. Yum!
Pin it for later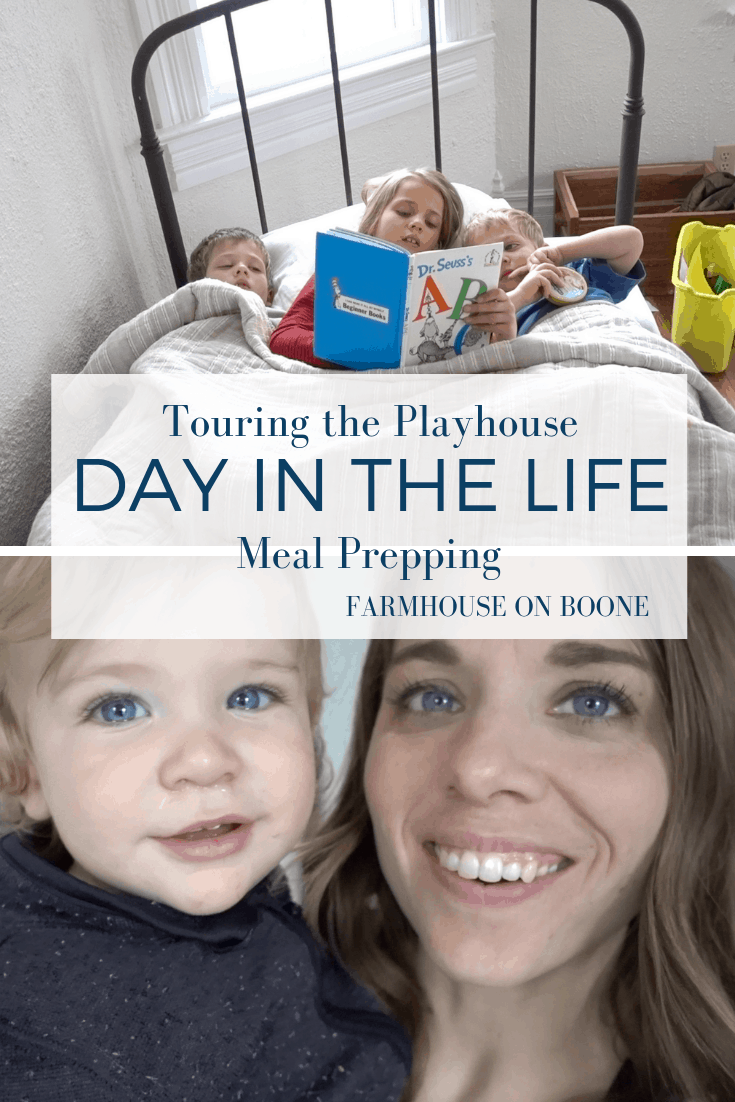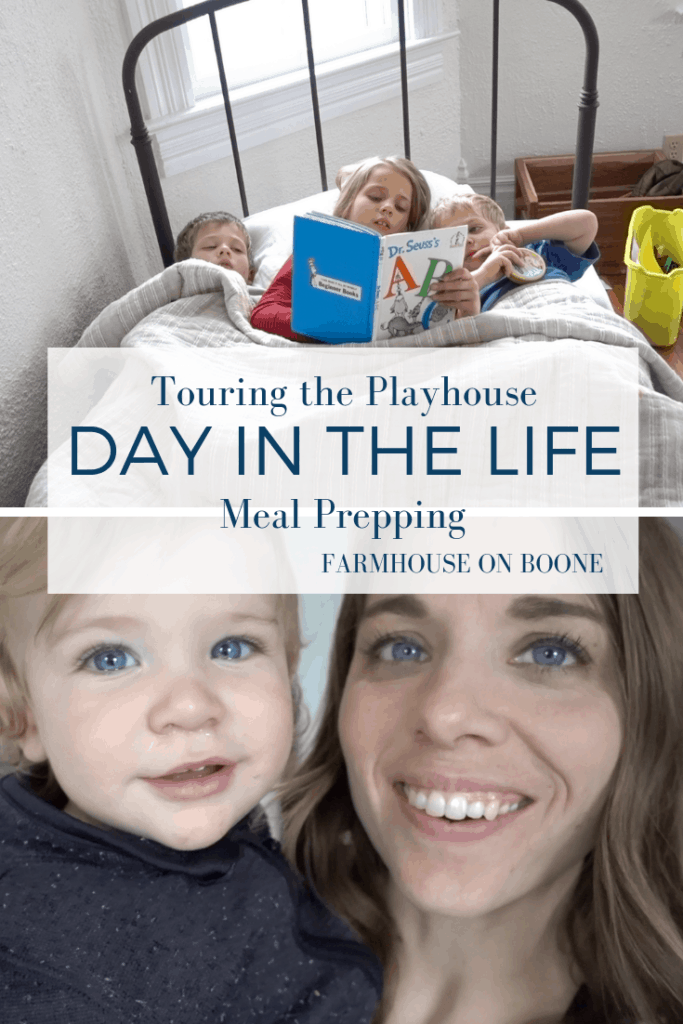 My blogging Course
Join over 500 students in learning how to grow your own blog from scratch in my Create Your Blog Dream blogging course. Blogging has been instrumental in our family's freedom, as we spend our days together side by side. In my course, I teach you everything you need to know to do the same!
Get a few more videos of our family over the last year as full-time bloggers
Day in the Life Work at Home Family of 7
How do you Make Money Blogging
How I Made my First $500 Blogging
The Three Biggest Mistakes New Bloggers Make
This is Day One as Full Time Bloggers
Thanks so much for stopping by the farmhouse!