Create a healthier home this new year and get the toxins out. Toxin Free Cleaning with Essential Oils can be simple with Grove cleaning concentrates.

my free essential oils class
You can watch my entire essential oils class for free! Find it HERE.
[thrive_lead_lock id='12965′]Hidden Content[/thrive_lead_lock]
I get asked all the time how I keep toxins out of my cleaning routine.
I love to make my own all natural products, but sometimes life gets really busy. Not that homeschooling, taking care of five kids and running a blog is mentally/physically taxing or anything! Sense my sarcasm?
We all have crazy lives, right?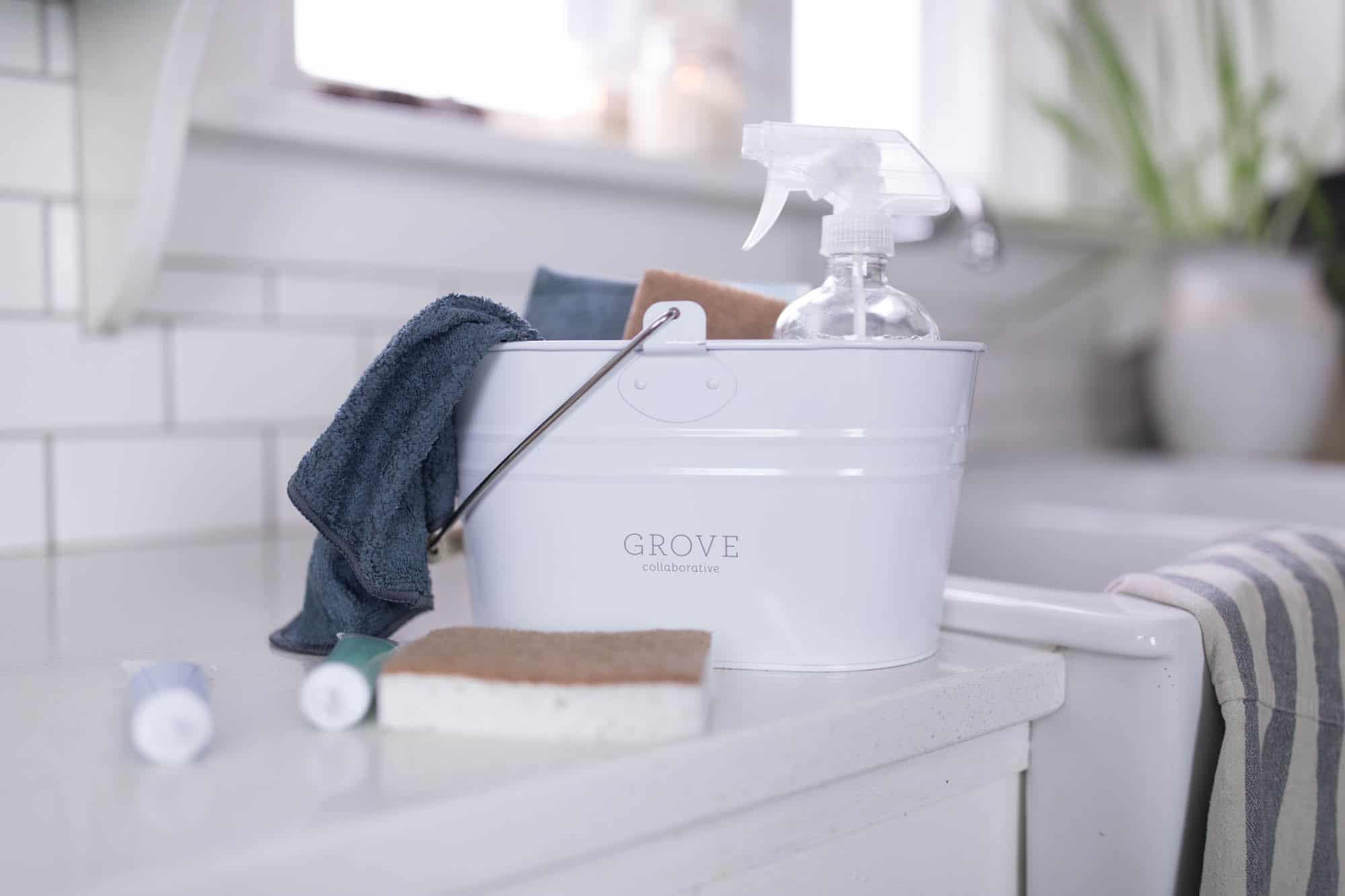 The Grove cleaning concentrates make getting the toxins out super simple!
Just twist the cap, pour the entire thing in one of their glass spray bottles, top it with water and you're all ready to go!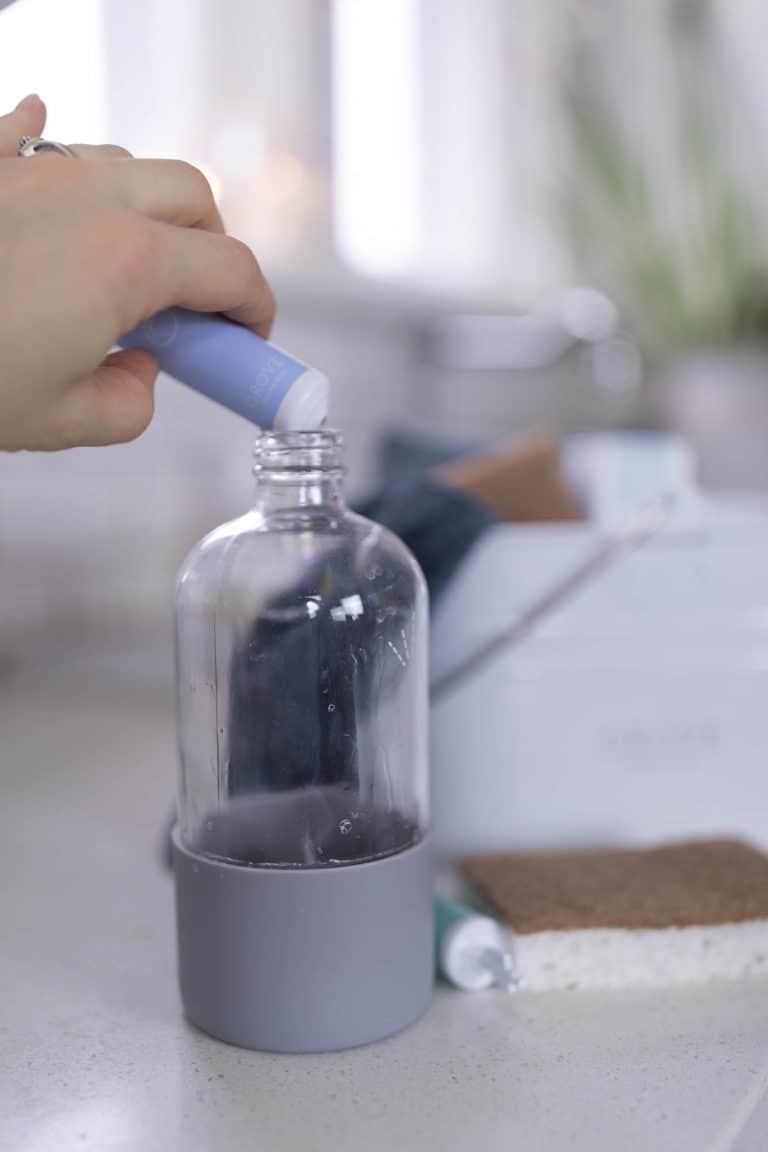 The set of three concentrates comes with one for glass, one for tub and tile and an all purpose option. Pair them with a few microfiber cloths and you're set to clean every surface in your home.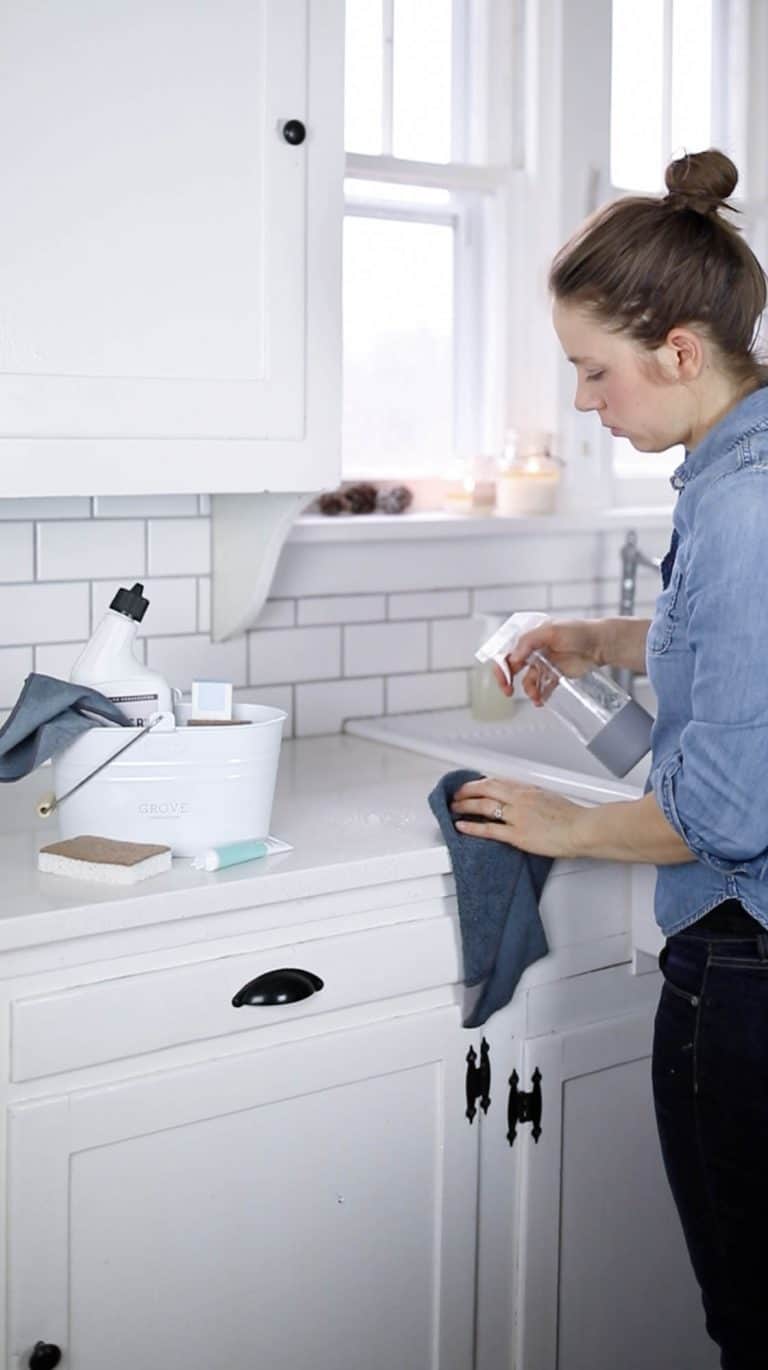 I love to store my set in their pretty little white caddy, so I can get pull it out and have everything I need to get the job done quickly.
Half the time I'm cleaning, I'm wearing a baby in the wrap and kids are underfoot. Its imperative that the supplies I'm cleaning with are safe and toxin free.
I love that the Grove cleaning concentrates are essential oil based. They are powerful, yet natural.
New customer offer
I've been using Grove products for a few years now, so I wanted to share with you some of the products I use and love. First things first, you should grab this free Toxin Free Set with your first order of $20!
Free Grove cleaning concentrates (3 pack)
Free Grove glass spray bottle with silicone sleeve
Free Grove microfiber (2 pack)
Free Grove cleaning caddy
Free Shipping & 60 Day VIP Trial
Claim your free offer with this link.
When you place your first order of $20, you'll also be signed up for the free 60 day VIP trial. For 60 days, save even more with free shipping, free gifts, price matching, exclusive sales and personal service. It's an even more affordable way to create a healthier home in 2018!
Here's how it works:
Sign up for Grove Collaborative here. You will receive the Toxin Free Offer for free when you sign up!
To receive this offer, your order needs to be a minimum of $20. Choose the combination of products and scents you love and receive your first box within a few days.
You made it! Click Finish & Pay and place your order.
Existing Customer offer
If you're already a customer, you'll receive a free set of Grove walnut scrubbers. They're perfect for tackling dishes or wiping down countertops.
Use this link to get your free scrubbers.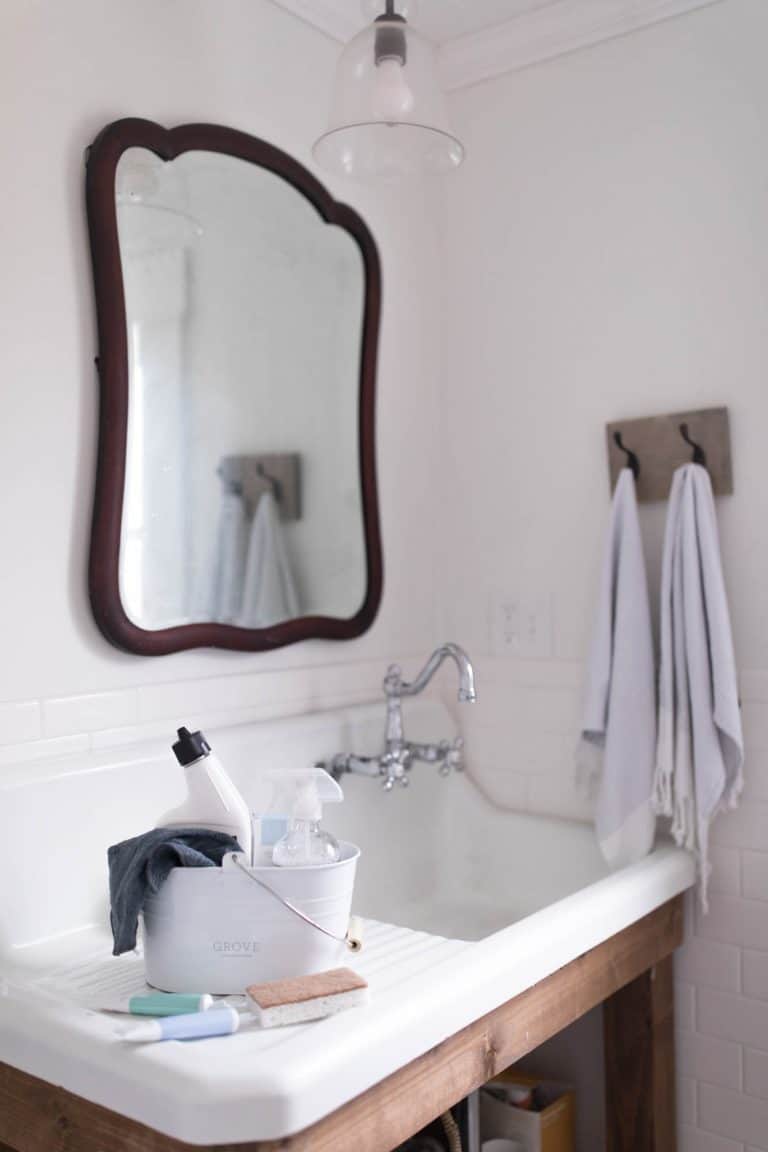 Want to build your own green cleaning kit? Here are my top 5 picks to avoid harmful chemicals and reduce waste:
Mrs. Meyer's Toilet Cleaner
Seventh Generation – Laundry Detergent 4X Concentrate
Dr. Bronner's pure castile liquid soap — I showed you how to make foaming hand soap with it HERE. I also use it for hand washing dishes.
Grove Collaborative wool dryer balls
Method Hard Floor Cleaner
And, of course, the cleaning concentrates, glass spray bottle, microfiber cloths and caddy that come free for new customers with this link!
Are you ready to get the toxins out in 2018?
This post contains affiliate links. See my full disclosure here.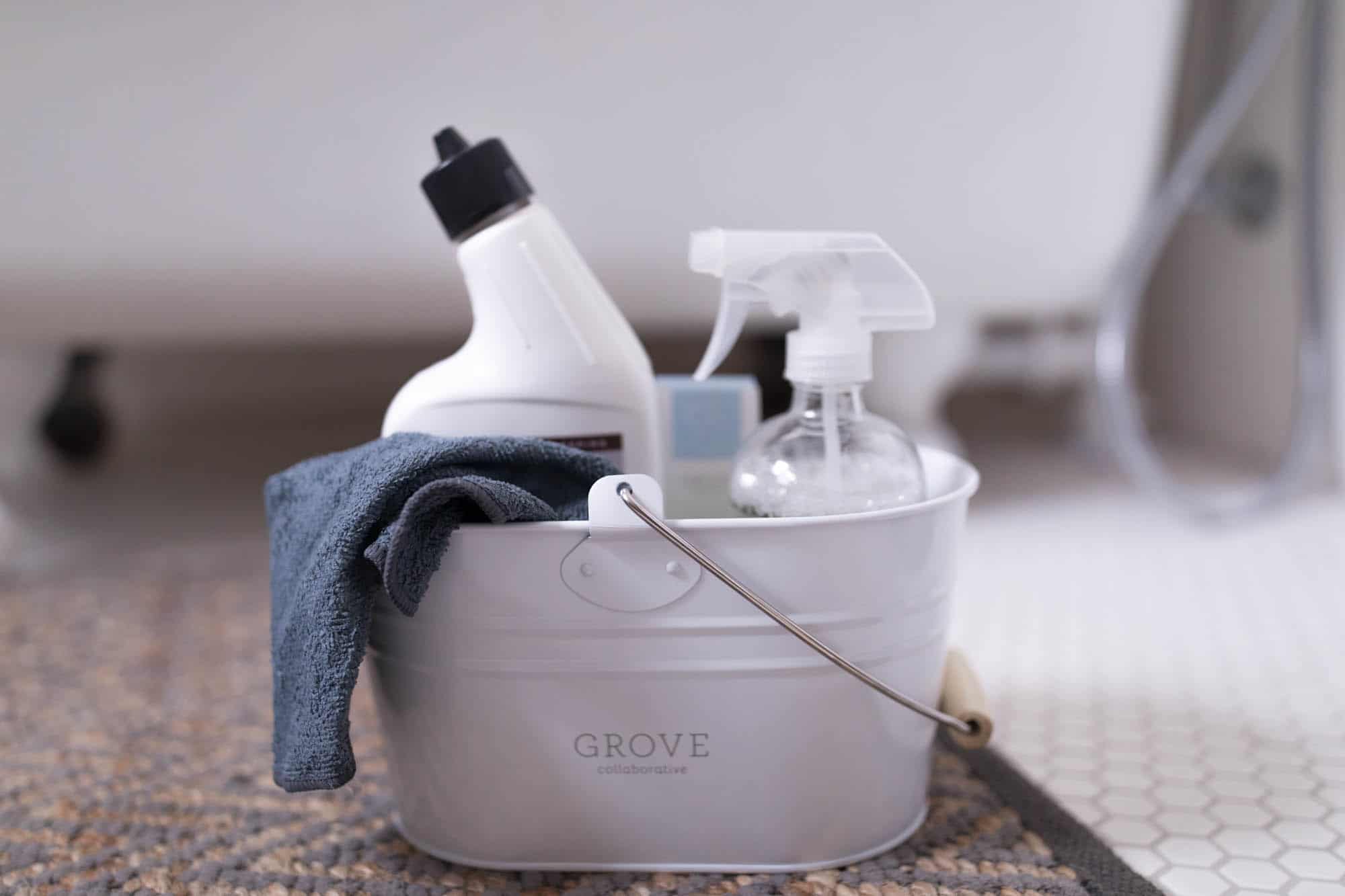 [thrive_lead_lock id='12965′]Hidden Content[/thrive_lead_lock]
Toxin Free Cleaning with Essential Oils 'Clean with me' Video
Thank you so much for stopping by the farmhouse!