Learn about the toxins in your home and how to avoid them.

 This post contains affiliate links. See my full disclosure HERE.
Toxins in Your Home Part 2
My sister Laura from Our Oily House is back with part two of the "Toxins in Your Home" series.
This time she goes beyond cleaning supplies, and discusses a few less obvious offenders.
If you missed part one, you can check that out HERE.
Take it away Laura!
I have decided to write a series on the toxins found in our own homes, because I was shocked when I read this: "Modest estimates have suggested that we are exposed to more than 700,000 different toxic chemicals on a daily basis". This doesn't include the crazy poisons that GMO companies are pumping into the food supply.
According to Global Healing Center, "It isn't abnormal to be exposed to 2,100,000 toxins each and every day." This is crazy to me, and I decided I had to do something to cut this number down!
Last week, I talked about the toxins you can find in household cleaners, and today I will be talking about the toxins found in personal care products.
Most Americans do not leave the house before taking a trip to the powder room to freshen up. Typically that trip includes: taking a shower, brushing your teeth, putting on deodorant, styling your hair, putting on make-up, and applying lotion.
Seems like a normal, harmless, morning routine for most, right?
If you answered yes, you might be alarmed reading through this post!
I am going to show you what is found in these everyday products, and show you what you can use instead, to cut down on toxins entering the body.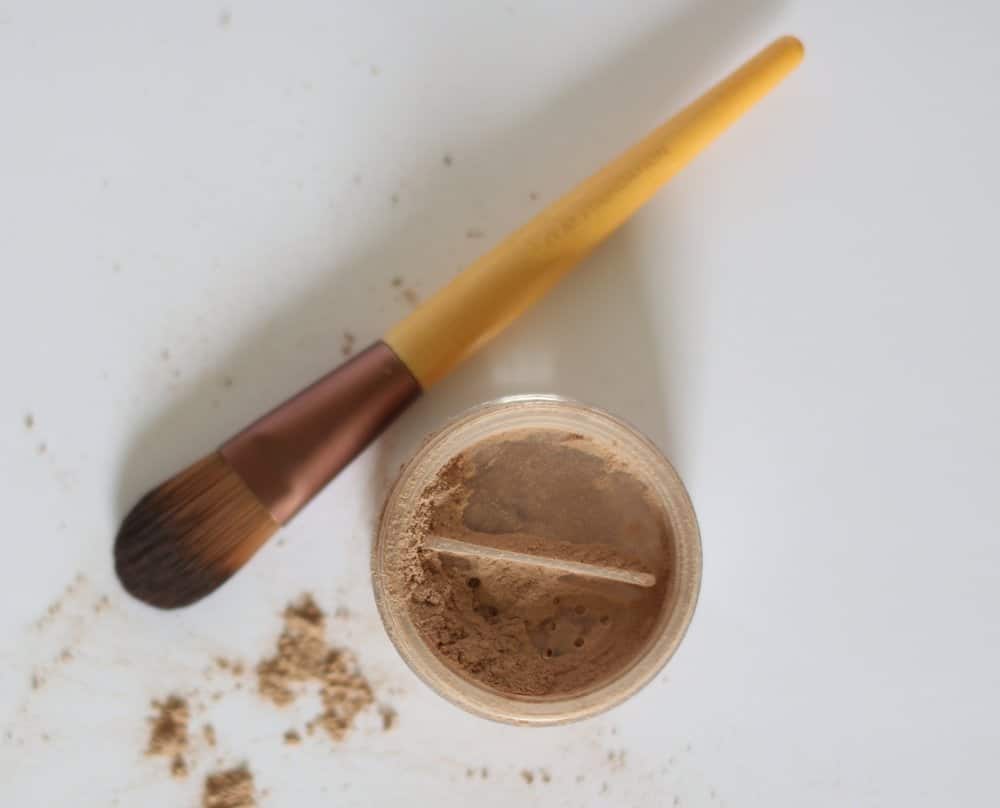 Taking a Shower
1. Water
Typical tap water contains chlorine, fluoride, mercury, hormones, lead, bromates, nitrates, and pesticides…just to name a few.
The Environmental Working Group found over 300 chemicals in tap water, throughout the U.S., and that is the water we drink and get "clean" in.
Most people know about filtering drink water, but did you know you should filter your shower water too?
When your body is soaking in this chemical filled water, toxins are able to seep through the skin and enter the bloodstream. The chemicals also go into the steam, and make it easy for us to breathe these toxins straight into our lungs.
You can actually purchase water filters for your shower to rid the water of chemicals.
For more in-depth info on why you should always use a shower filter, check out this article from Wellness Mama.
You can find recommended filters, that you can use to lessen your chemical load while taking a shower, HERE and HERE.
2. Shampoo and Conditioner
Go grab your shampoo and conditioner, and read along with me…
Sodium lauryl sulfate, cocamidopropyl betaine, triclosan, polysorbates, polyethylene glycol, potassium sorbate, phenoxyethanol…
Or should I say follow along with me, because if you are anything like me, you can't pronounce half of these ingredients.
The chemicals in shampoo and conditioner have a long list of health side effects and warning labels. They can cause damage to the skin, eyes, liver, lungs, organ system,  central nervous system, and reproductive system. Many of the chemicals in these products are directly linked to cancer.
Instead of massaging these toxins into your scalp, try using this to wash and rejuvenate your hair.
3. Body Wash
Body wash has many of the same ingredients found above, and should be avoided at all costs.
Instead of using toxic body wash, try mixing one part plain Castile soap, and three parts water, in a foaming hand wash dispenser. For a little scent, add a few drops of your favorite essential oils. I like to use lavender for a relaxing soap, or a citrus oil for something a little more invigorating.
This recipe is safe to use for the whole family, and works for those with sensitive skin.
3. Face Wash
If you go to the store looking for face wash, you are going to find A LOT of options.
Each of those bottles are filled with harsh chemicals that seep right into our pores and enter the bloodstream.
Just to name a few….parabens, synthetic colors, fragrance, triclosen, phthalates, toluene, and formaldeyde.
These chemicals are very toxic for the body, and we are purposely rubbing them into our skin!
Instead of using toxic face scrubs, consider trying the oil cleansing method.
In a nutshell, you wash you face with coconut oil and hot water.
I have been using this method for a few years with great results!
In addition to OCM, making a simple roller bottle out of lavender, melaleuca, and frankincense essential oils can help keep your face clear, while rejunveating your skin!
Brushing your Teeth
1. Toothpaste
I started making my own toothpaste once I started researching the ingredients in store bought brands.
Toothpaste companies use artificial sweeteners to improve the taste, such as sorbitol and sodium saccharin.
Triclosan makes its debut again…remember it is used in antibacterial soaps and can cause lasting health issues mainly with the heart?
Well, it is found in toothpaste!
Surfactants are added to make the toothpaste foamy. This chemical can cause ulcers and canker sores.
And the main ingredient I like to steer clear of is fluoride. Many toothpaste advertise this ingredient as a good thing, but fluoride is a harsh chemical. If swallowed can lead to serious issues. It is known to weaken the immune system. In 1997, the FDA made it mandatory to add a poison warning to all toothpaste including fluoride. If an entire tube of toothpaste would be ingested by a child, it could be fatal!
Check out this article from Dr. Axe on the importance of avoiding fluoride.
Find the recipe for making your own toothpaste HERE.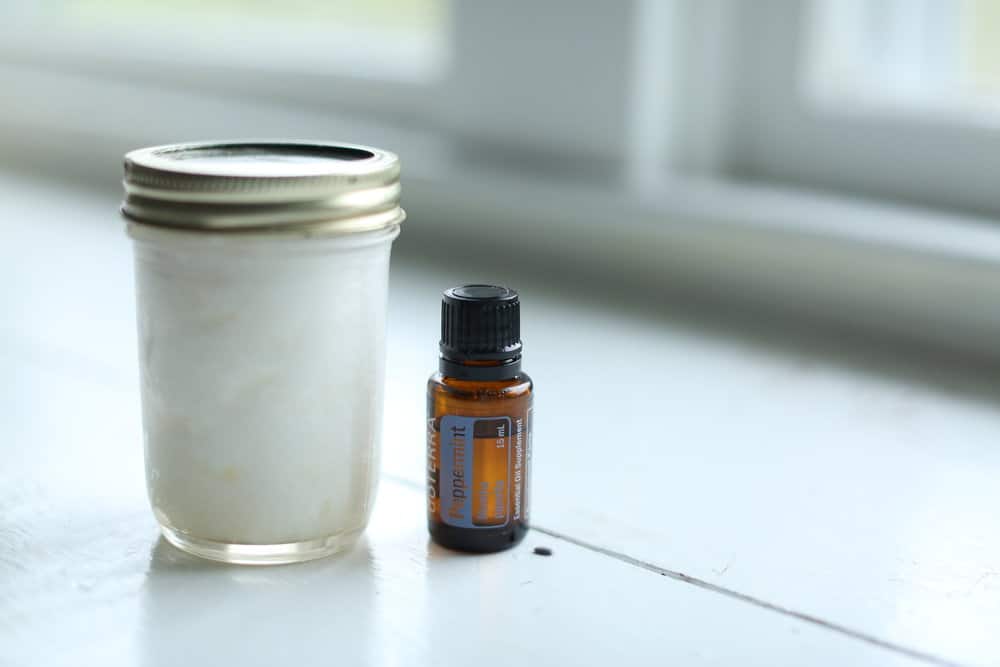 3. Mouth Wash
"Daily use of mouthwash has been linked to increased incidence of oral cancer, erosion of tooth enamel, increased tooth sensitivity, and higher levels of bad breath. If that weren't enough, research has just revealed that mouthwash is toxic to cells and damages DNA"
Instead of using conventional mouthwash, try mixing 1/2 teaspoon baking soda with two tablespoons water and two drops of peppermint essential oil.
Your mouth will be minty fresh, without all the adverse effects of swishing chemicals around in your mouth.
Styling your Hair
1. Gel
Many hair gels contain the ingredient isopropyl alcohol.
Isopropyl can cause headaches, dizziness, mental depression, nausea, vomiting, and a coma.
The chemical propylene glycol, found in hair gel, can clog the hair follicles, and cause hair to fall out.
This can also leads to dandruff, as the unhealthy clogged skin is aggravated.
Gels can cause discoloration, thinning, and split ends.
2. Hairspray
Hairsprays contain an array of chemicals, including aerosol propellants, alcohol, carcinogenic polyvinylpyrrolidone plastic, formaldehyde, and fragrance.
These chemicals can cause many issues to the immune system, focusing in specifically on the respiratory system.
Breathing in these toxins can cause damage to the lungs, asthma, and respiratory viruses.
Other studies show that using hairspray containing these chemicals can cause low blood pressure and irritation to the skin and eyes.
Instead of conventional hairspray, try this sugar based DIY version with essential oils.
Putting on Makeup
Women are exposed to more toxins on a daily basis than men, and the reason for this comes down to makeup.
A typical woman lathers their face in foundation, tops it with powder and blush, puts on eyeshadow, eyeliner, mascara, and lip stick.
All these products contain chemicals that are damaging to us. They are seeping right through our pores, and into our bodies.
The environmental Defence tested over 45 makeup items and found serious amounts of heavy metal contamination. The products tested contained lead, beryllium, thallium, cadmium, arsenic, mercury, and nickel.
When used on a consistent basis, these metals build up in your body and cause numerous health problems, including: cancer, reproductive disorders, neurological problems, memory loss, mood swings, muscle disorders, kidney problems, headaches, vomiting, lung damage, and hair loss.
The list of ingredients are not considered safe to use and are banned to in other countries.
I like this list of organic makeup products from Mama Natural.
If you are a hardcore DIY-er, check out these recipes for homemade makeup:
Live Simply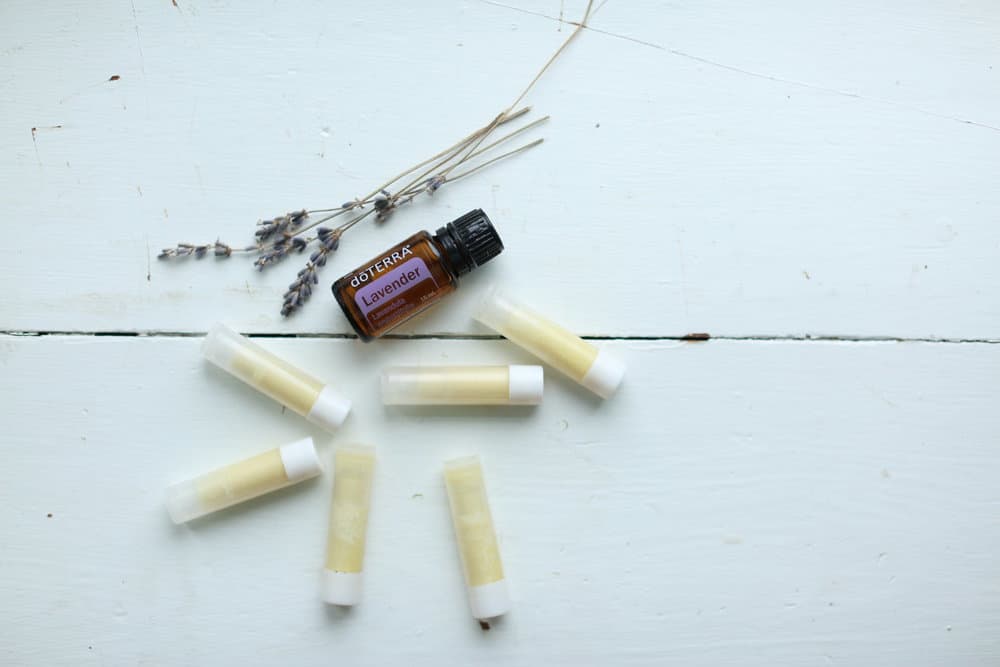 Lotion
Lotions contain parabens, triclosan, fragances, dyes, and many more chemcials that are damaging to the body.
When we are talking beauty products, LESS is defiantly better!
As Americans, we are constantly lathering ourselves and newborn babies with this "toxic soup" known as lotion.
Parabens are linked to hormone disruption and breast cancer, and can be found in most lotions on the shelves in your local store.
Making homemade lotion is a better option and you can feel good about using it for anyone in your family including babies.
Check out my simple recipe for homemade Whipped Body Butter.
Deodorant
When I first started researching skin products, I right away decided to make my own natural deodorant.
I read that deodorant contained aluminum, and that it was linked to breast cancer.
I started looking for deodorants that didn't contain aluminum, but when I started reading the list of ingredients on these "healthy no aluminum" deodorants I realized aluminum wasn't my only concern.
Deodorants contain a hefty list of toxic chemicals that you will want to avoid.
These chemicals include: parabens, steareths,  triclosan, prophylene, fragrance, and artificial colors.
Aluminum compounds block the pores, making you not sweat, and traps that waste in the body.
It also effects the hormones, in both men and women, making the risk for breast cancer and prostate cancer increase.
You can find simple recipes for making your own deodorant HERE and HERE.
Thinking off all the toxins in your home can be overwhelming.
I recommend making a few small changes, and once your are comfortable making one thing, move slowly to the next.
You will find that nearly every toxin-filled personal care product can be replaced with just a few simple ingredients.
Every positive change you make is a step in the right direction.