Valentine's Day is fast approaching.
I teamed up with some of my favorite bloggers to bring you some table setting inspiration.
I am definitely not the type that goes out to buy all new decor for each holiday.
Usually when I am tying to come up with a seasonal table setting or vignette, I look around the house to see what I already have that can work with my design idea, or can be repurposed in some way to make it fit.
Valentine's day is no exception.
There is nothing I had to buy for this table setting, except two 97 cent wine glasses.
What?? We usually use mason jars.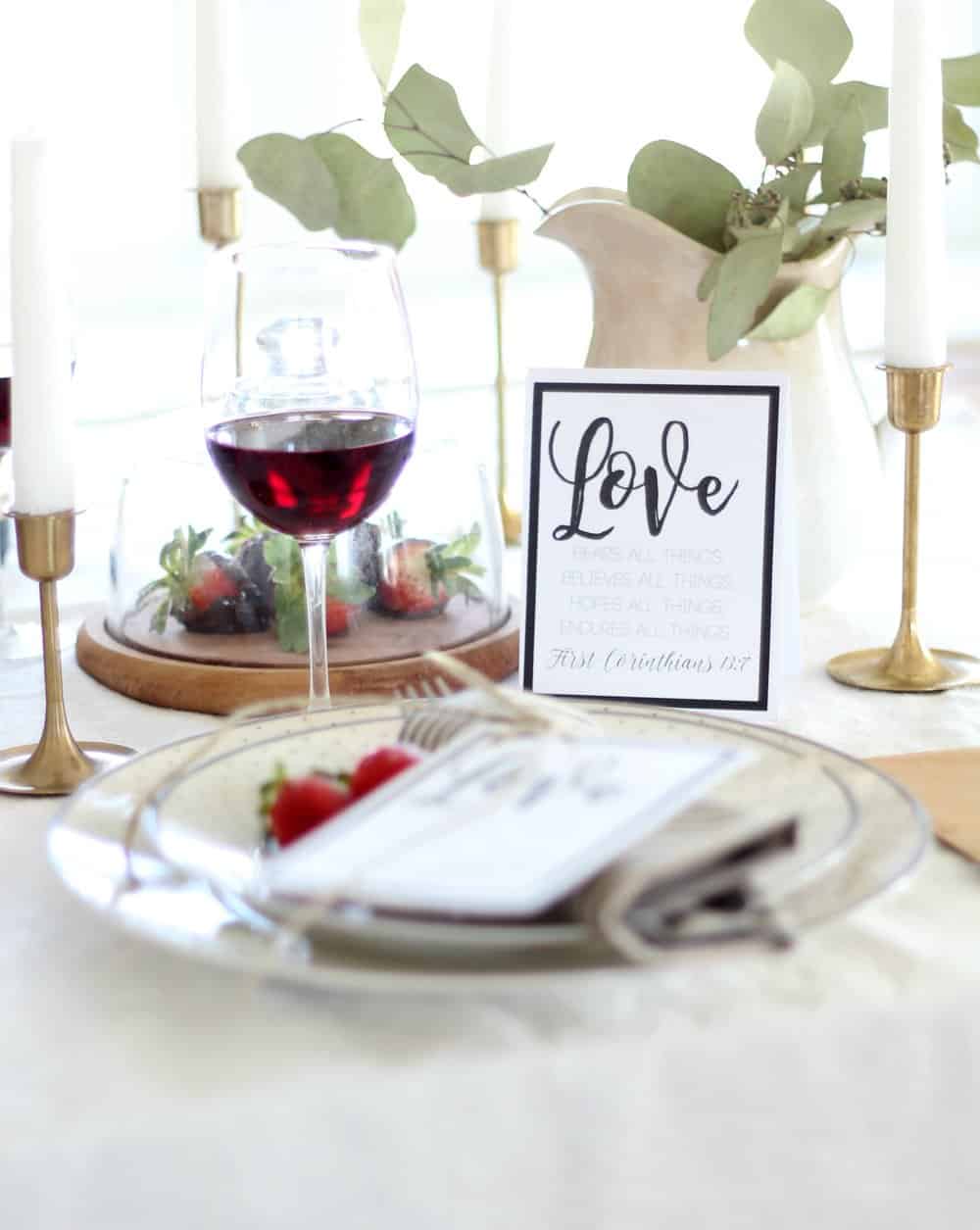 I find that a modest ironstone collection can be used to dress up a table in every single season.
I dried out some Eucalyptus leaves in the fall and have left it in this, my favorite ironstone pitcher, all winter long.
I thought about buying red roses for this Valentine's Day shoot, but the green Eucalyptus looked so pretty, I decided to just let them stay.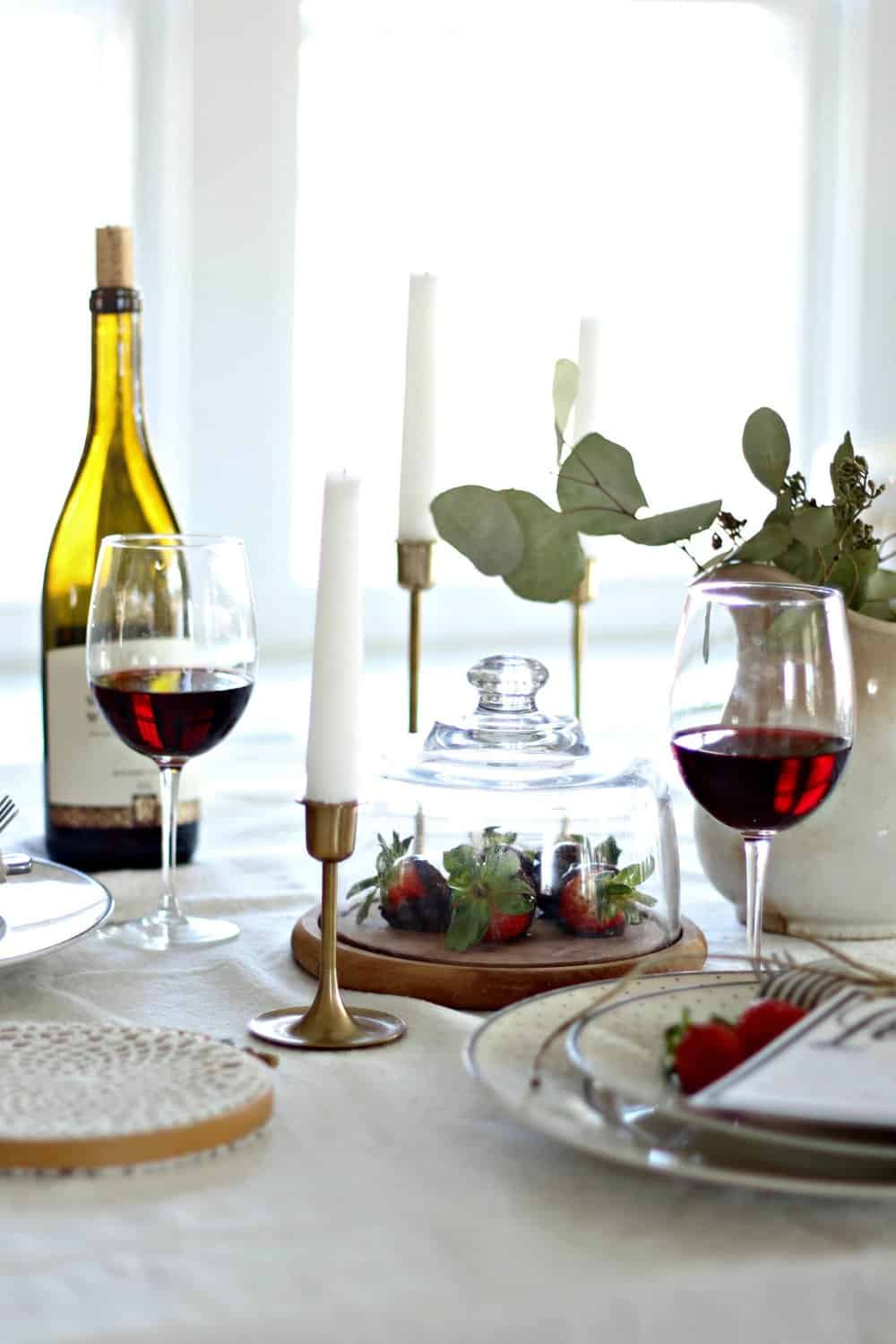 I snagged up the little glass cake dome and brass candlesticks at thrift shops.
The polka dot plates were from my bridal shower, almost 10 years ago. Gosh, I can't believe it's been that long!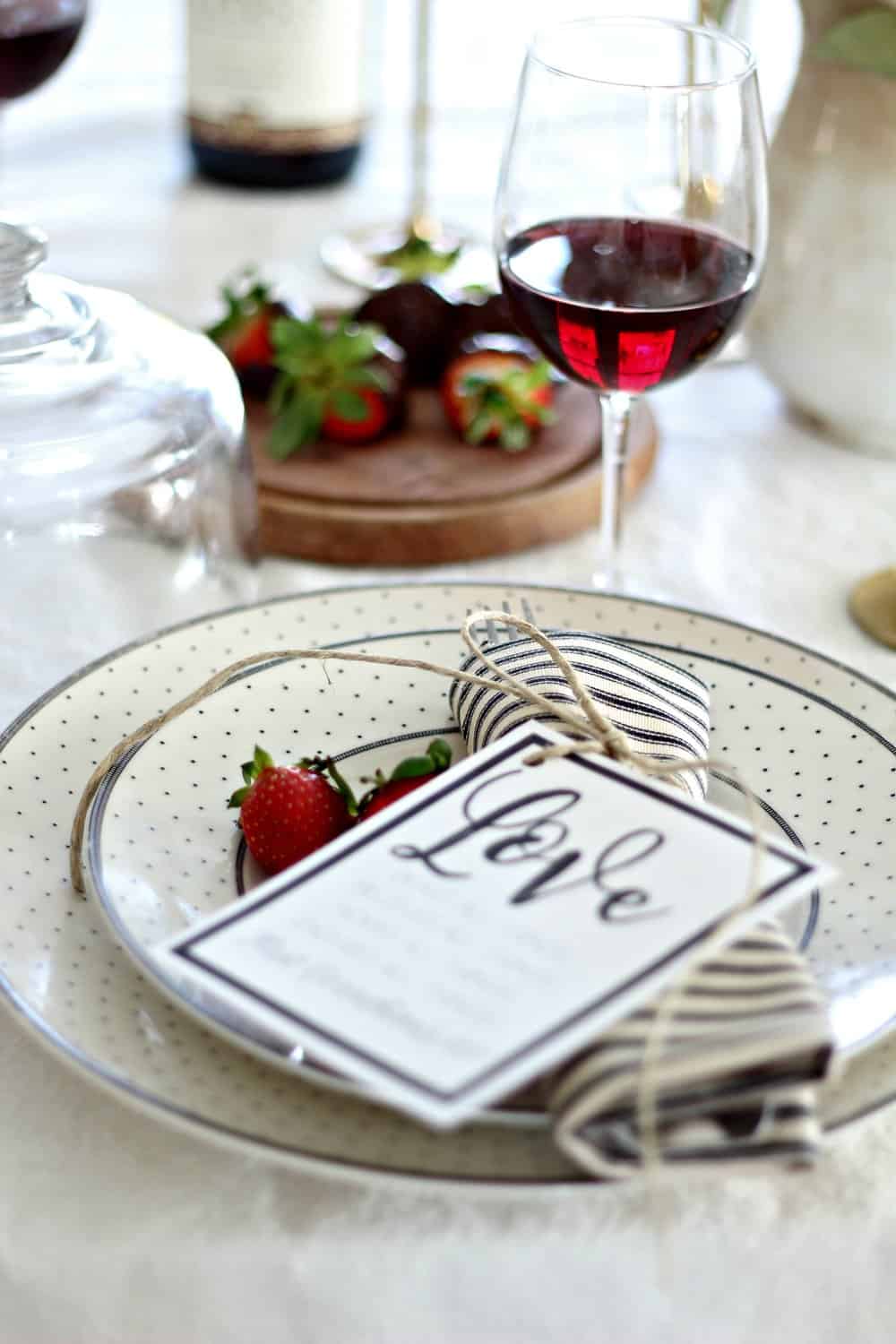 I made the napkins from the black ticking stripe fabric that I use to make pillows in my shop.
I always love a classic black and white color palette.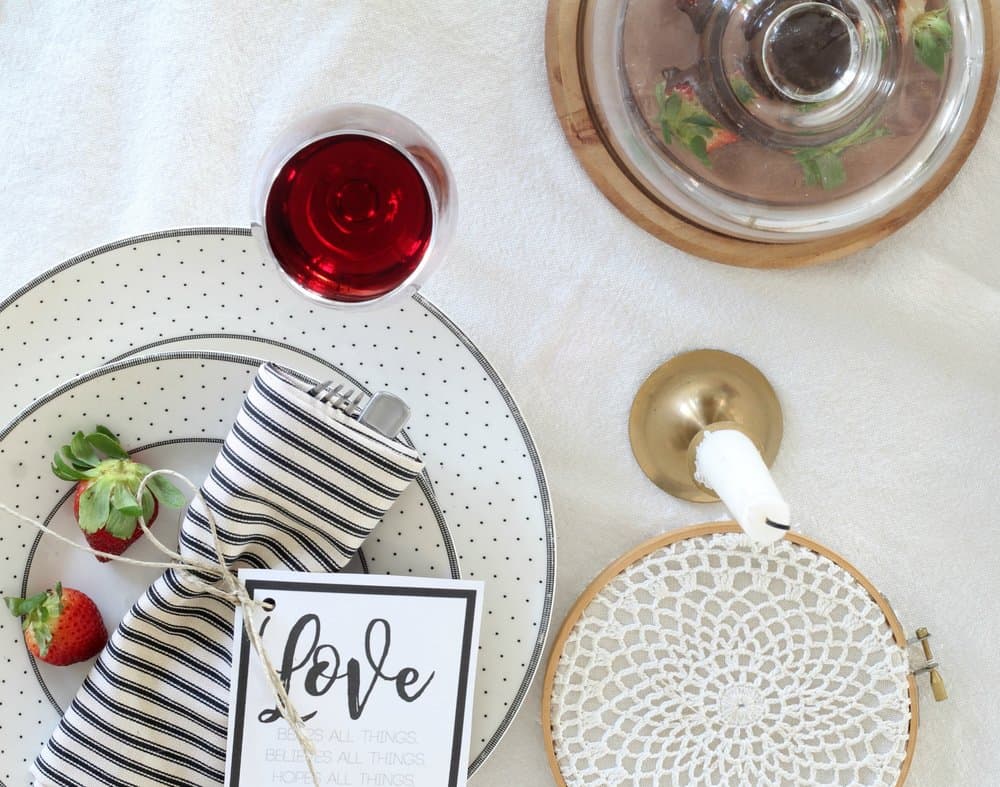 Several years ago, I put a doily in an embroidery hoop. I'm not really sure why, I just thought it looked pretty.
When I was collecting things from around the house for this photo shoot, I felt like it would add a little fanciness and charm, so I grabbed it.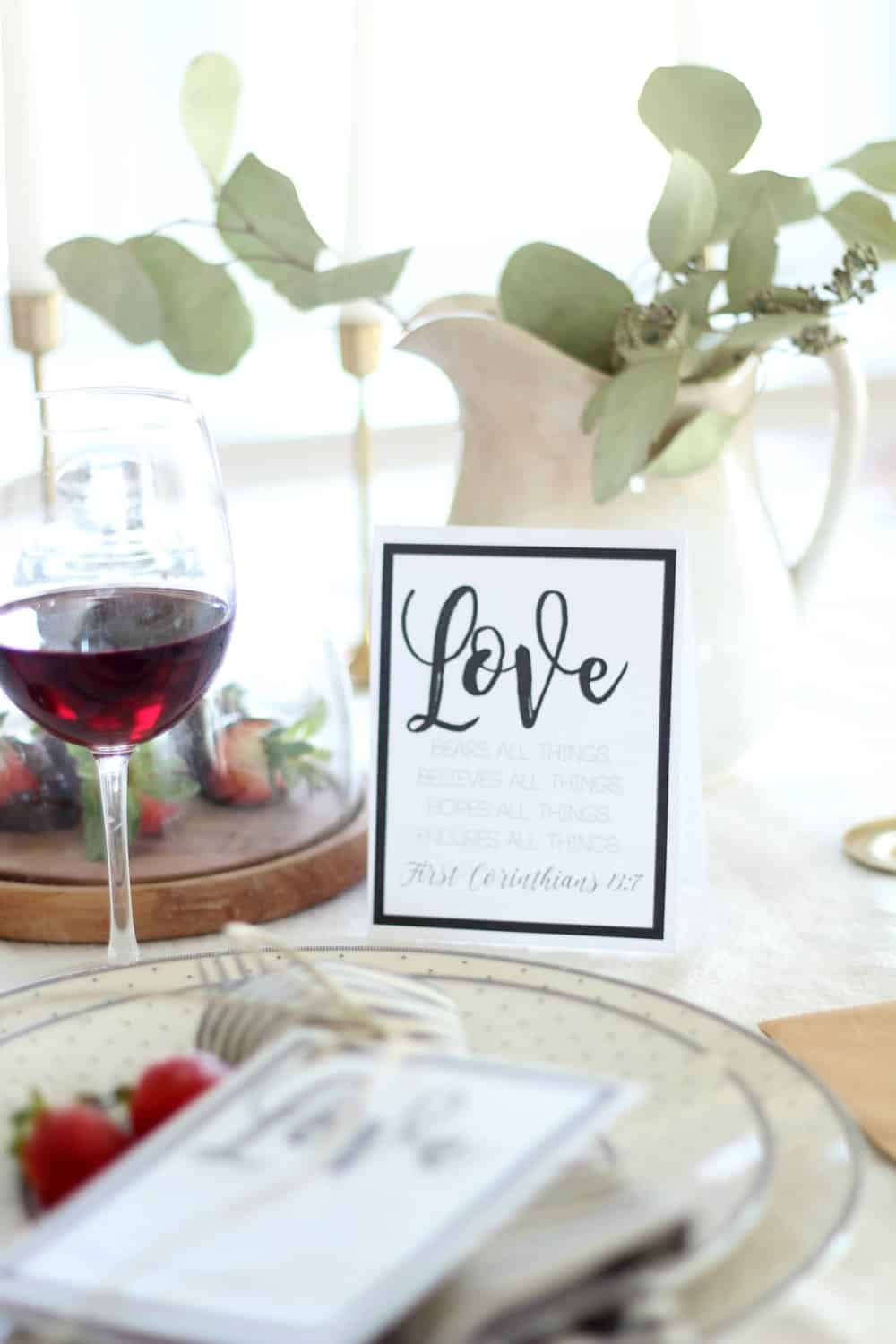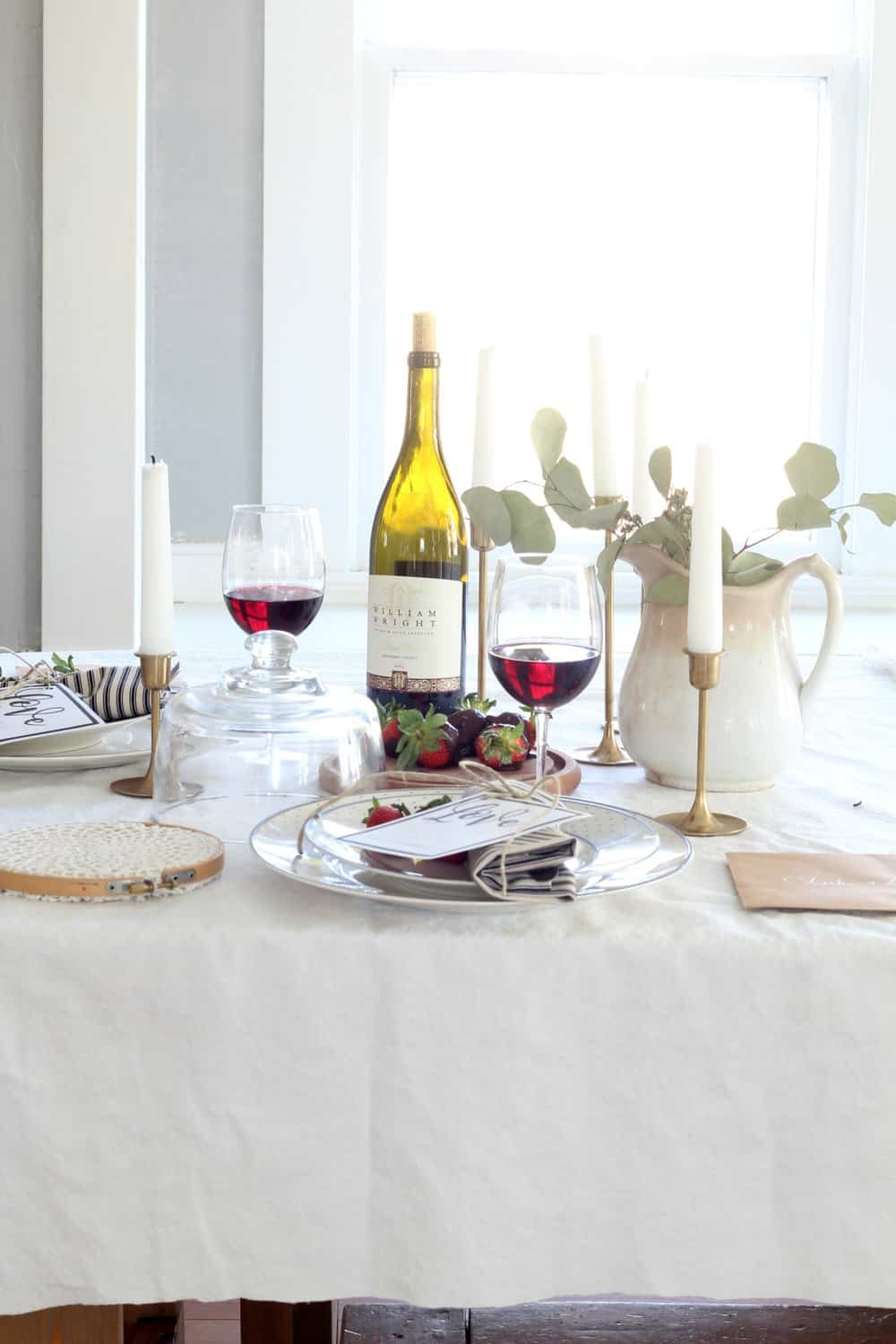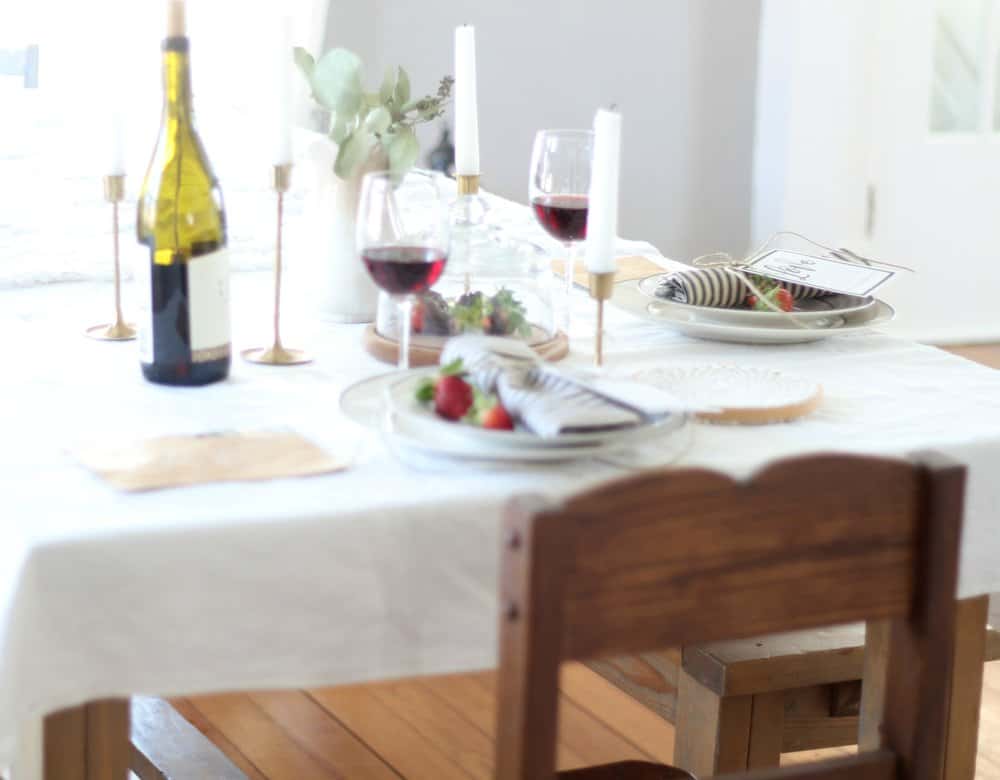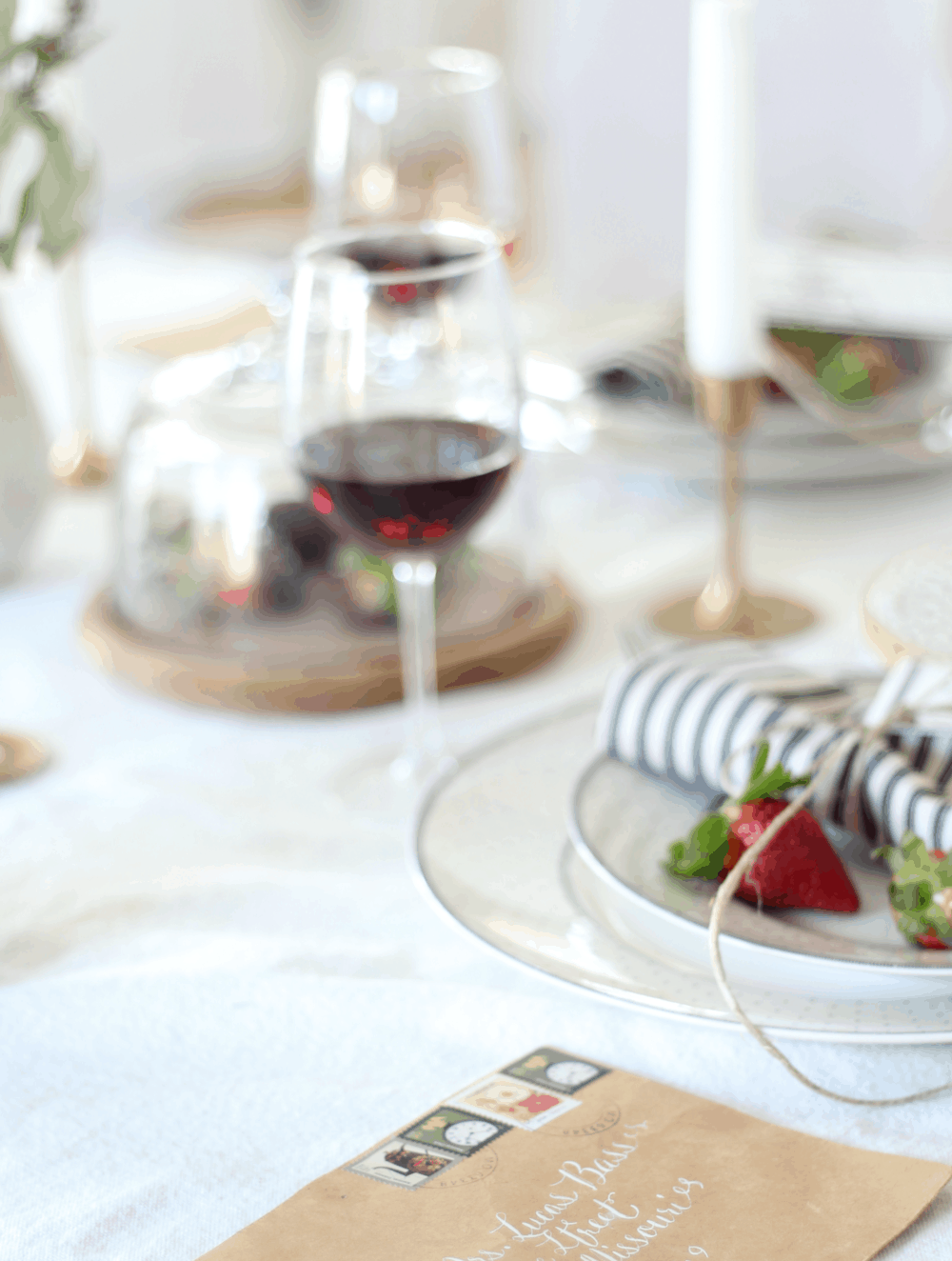 Now, let me tell you the story behind the envelopes.
A few years ago (I think it has been three now) my cousin sent out the most gorgeous hand written calligraphy wedding invitations.
The outside envelope had several vintage looking stamps and the inside one said our names in beautiful calligraphy writing.
I am totally not a hoarder. Seriously. I get rid of everything. But, these were just so beautiful and personalized, so I kept them for decor.
I have put them on a shelf in the kitchen, on our living room built-ins, and now as part of a Valentine's Day Table setting. Don't they look romantic?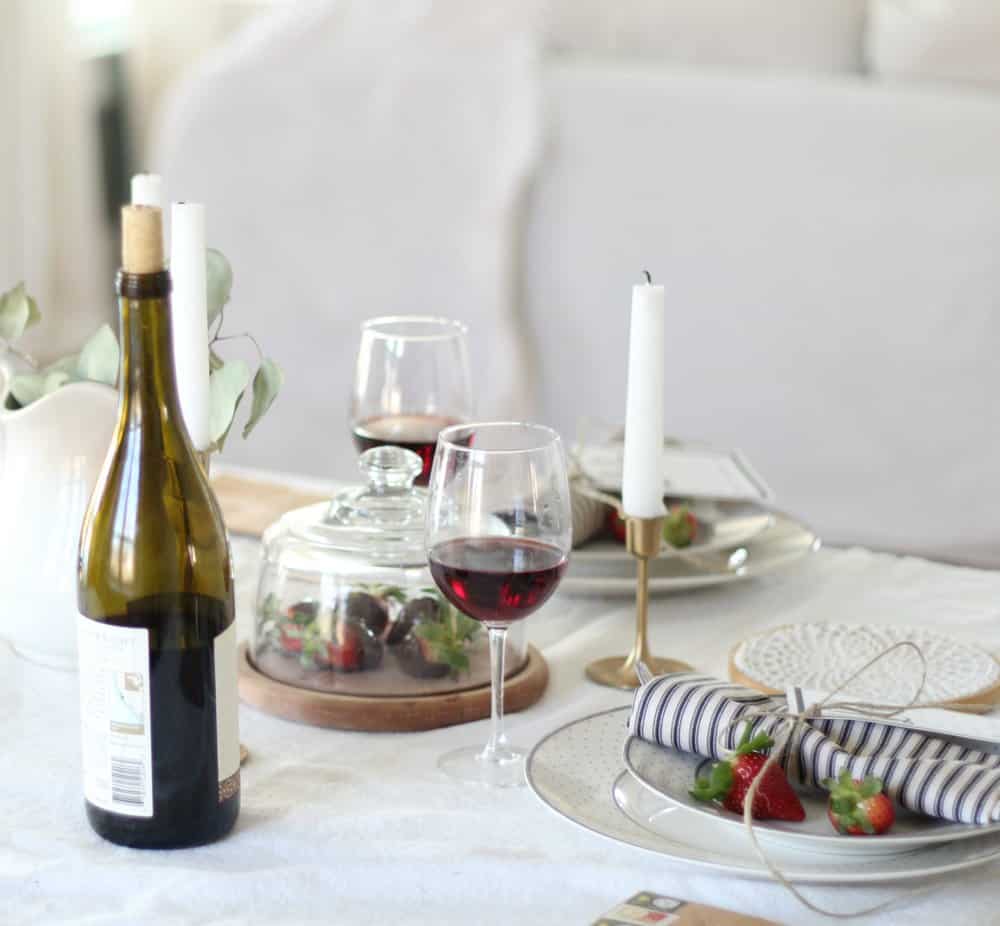 Don't forget to download the Love printable for your Valentine's Day Table setting!
Keep it simple and make it beautiful!
Thanks for stopping by friends! Be sure to head on over to some of my favorite bloggers and see what they came up with for their Valentine's Day table setting:
The Tale of an Ugly House
Little Glass Jar