Trying to pick the best grain mill and overwhelmed with the choices? Come see the differences between the Mockmill vs. the Nutrimill for the best small flour mill for home use.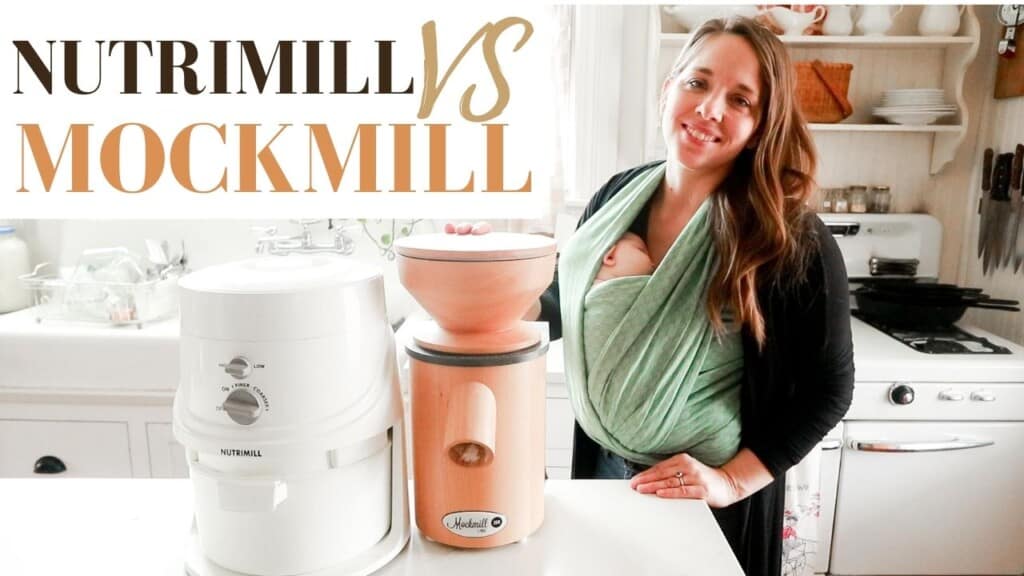 This post contains affiliate links, which means I make a small commission at no extra cost to you. See my full disclosure here.
Today, I want to share with you my experience with the Mockmill and the Nutrimill. We will look at the differences, what mill I'm currently using, and why grinding your own grains is an important part of the homestead kitchen.
I've been milling my own grains for the last 11 years or so, and for almost all of those years, I have had the Nutrimill.
It all started at a homeschool conference where a lady named Paula, from Paula's Bread, really sold me on a Bosch mixer and a grain mill. This really opened my eyes to from-scratch cooking, and taking that seriously in my own kitchen.
So, while I have enjoyed using my Nutrimill for much of those years, I recently switched to using the Mockmill.
Now, that doesn't mean that I don't like my Nutrimill, but today I want to share with you a few differences between the two mills and why I ultimately decided on the Mockmill.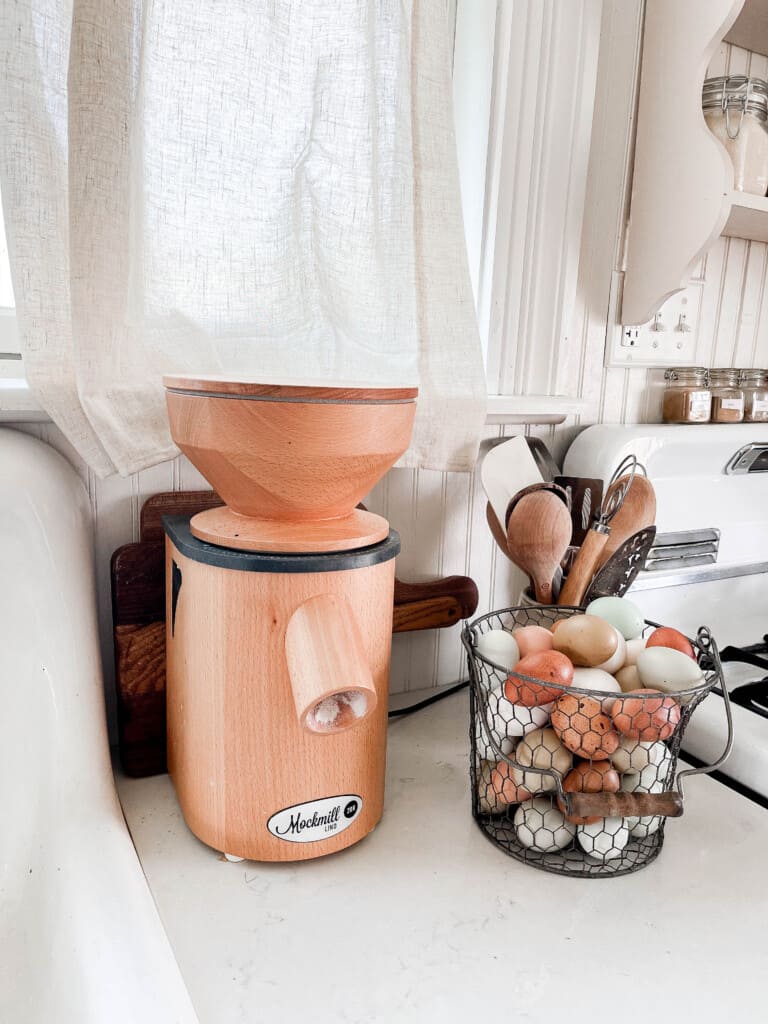 Benefits Of Grinding Your Own Flour:
There are so many benefits to grinding your own grain into flour. Let's look into them.
Nutrition Benefits:
The nutritional value of grain breaks down really quickly after it has been processed into flour. So as it sits, it actually becomes less healthy.
For flour that you buy at the store, it needs to be able to last a long time so it can be shipped and stored on the shelves until it makes it into your home for use. To be able to last longer, many of the healthier parts of the grain are removed. This helps the flour to spoil less quickly.
Variety:
I can buy grains like einkorn, kamut, spelt, and hard white wheat (pretty much any type of grain you want) in bulk. This makes it really easy to experiment with varieties.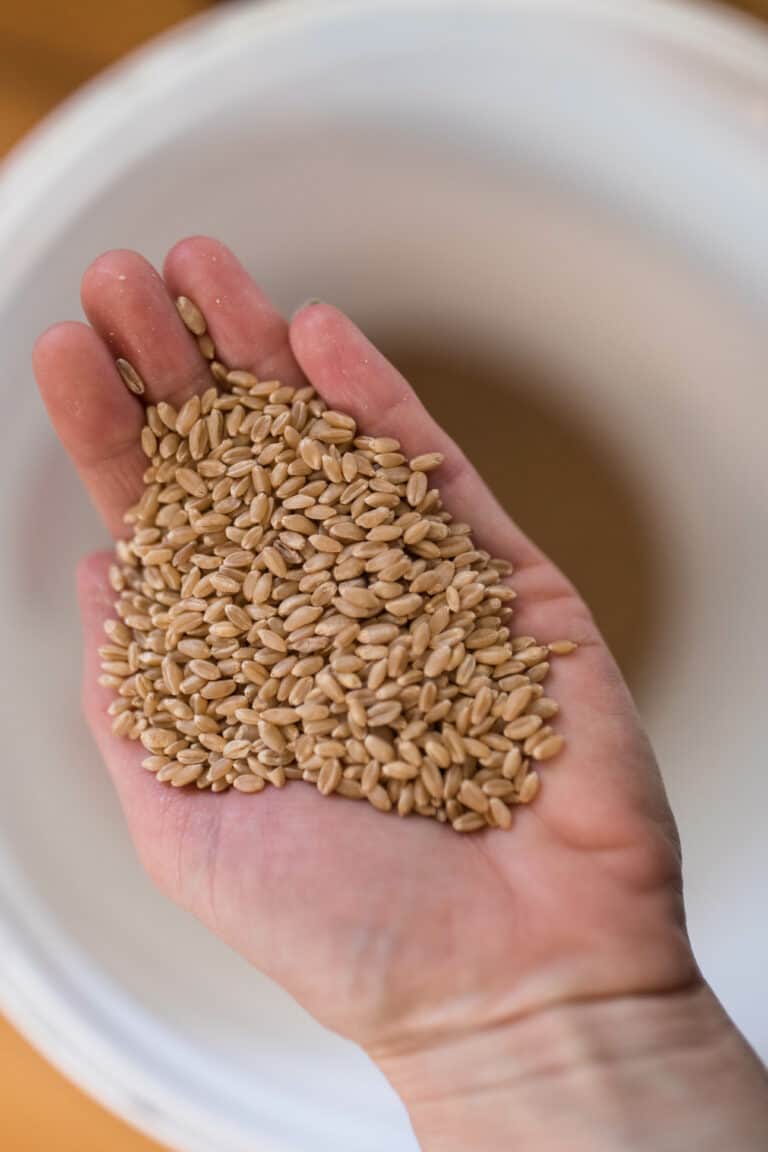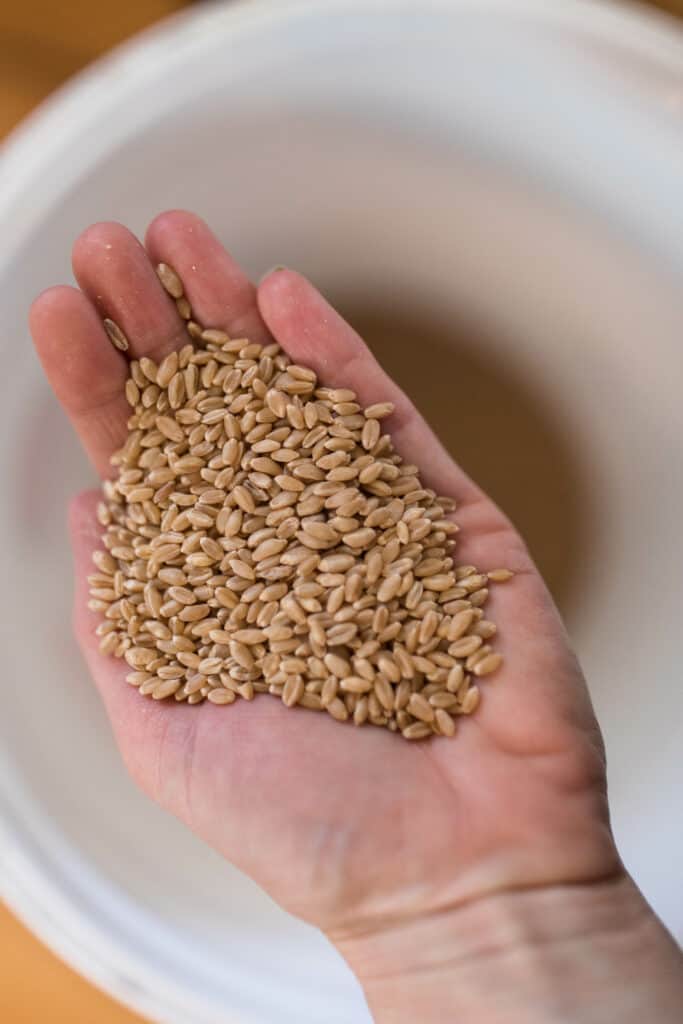 Grains Last A Long Time:
Grains in their whole form are very shelf stable and last a very long time. Buying in bulk and having your own mill allows you to store a lot of grains. Then, you can make flour at any time without worrying about grinding it all up at once and spoiling any flour you don't quickly use. You can store grains for a really long time, which is really satisfying.
Preparedness:
If you are starting to think about creating a more sustainable and prepared food supply, buying grains in bulk and milling them yourself is one great way to get started .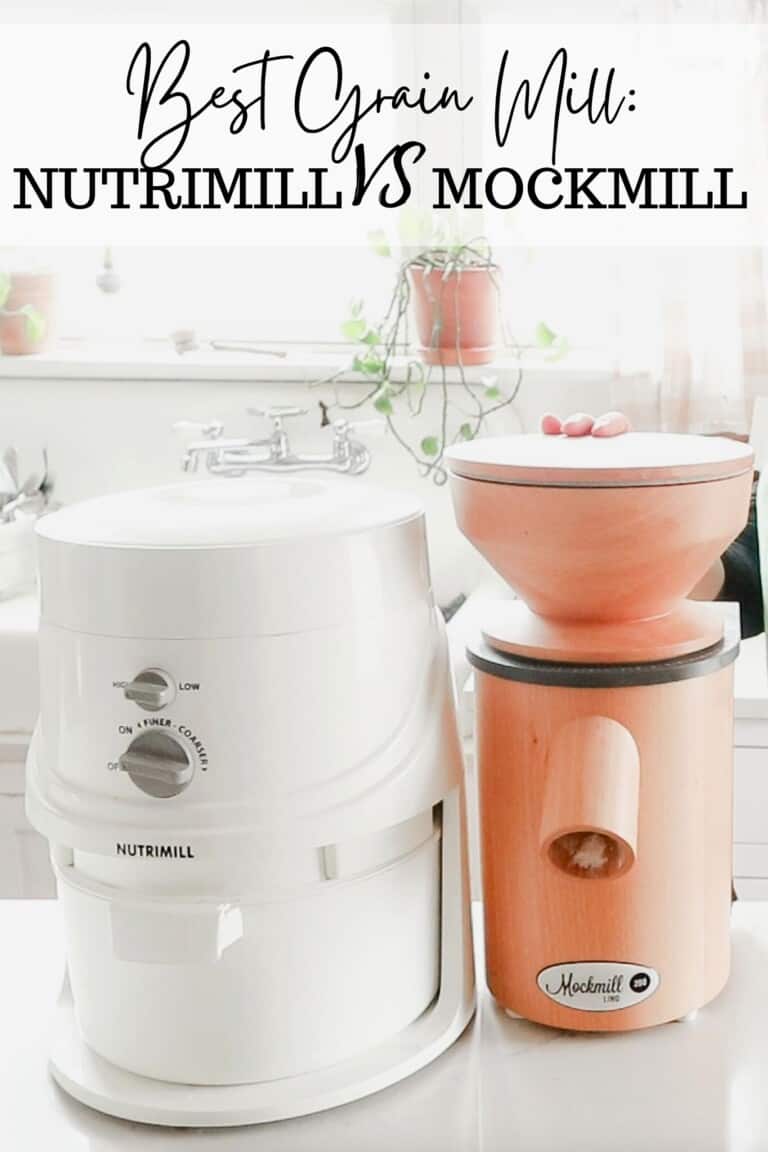 Best Grain Mill: Mockmill vs. Nutrimill
Let's take a look at the pros and cons between these two mills. While the Mockmill is newer to me, I have definitely already gotten my fair share of use out of it.
Mockmill Features: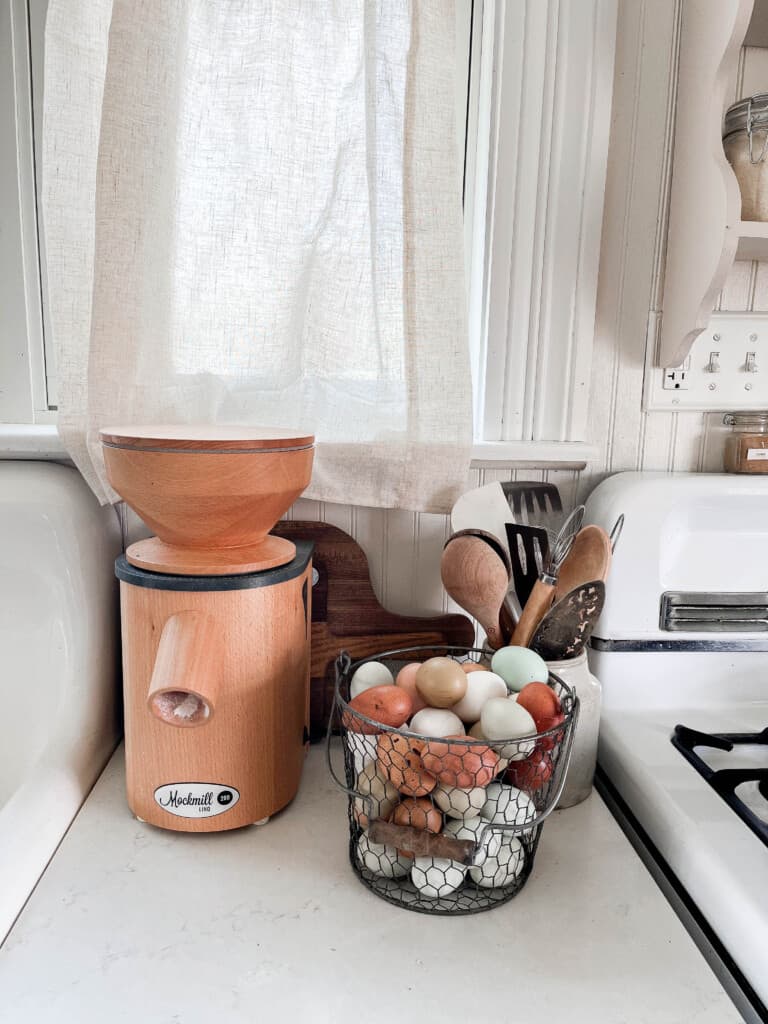 Pro's:
Beautiful: This was the first reason I switched, which is a little vain. However, it really is beautiful and I can leave it out on the countertop all the time, making it more convenient. It's also the reason I switched the Bosch mixer to my Kitchenaid mixer.
Smaller Profile: One issue I have with the Nutrimill is that it takes up more counter space than the Mockmill. The slender profile of the Mockmill allows me to leave it out all the time without feeling pressed for space.
More Convenient: Since it doesn't take up much space and has that small profile, I have no problem leaving it out on the counter all the time. This makes grinding flour so convenient, and I find myself using it so much more because of it.
Stone Grinder: It grinds the flour between two stones which allows it to have more settings. You can make flour more fine with the stones or high enough to crack grains or spices. So it has more versatility.
Easier To Clean: To grind the flour, you just turn on the machine, add the grains, and it shoots the flour right into a bowl. All you do is just clean the bowl after use.
Can Re-mill Grains: Say you want to make cornbread and you run the corn kernels through the grinder and find that the flour is too thick for what you need. With the Mockmill, you can re-mill the grains at a finer setting, where you cannot with the Nutrimill.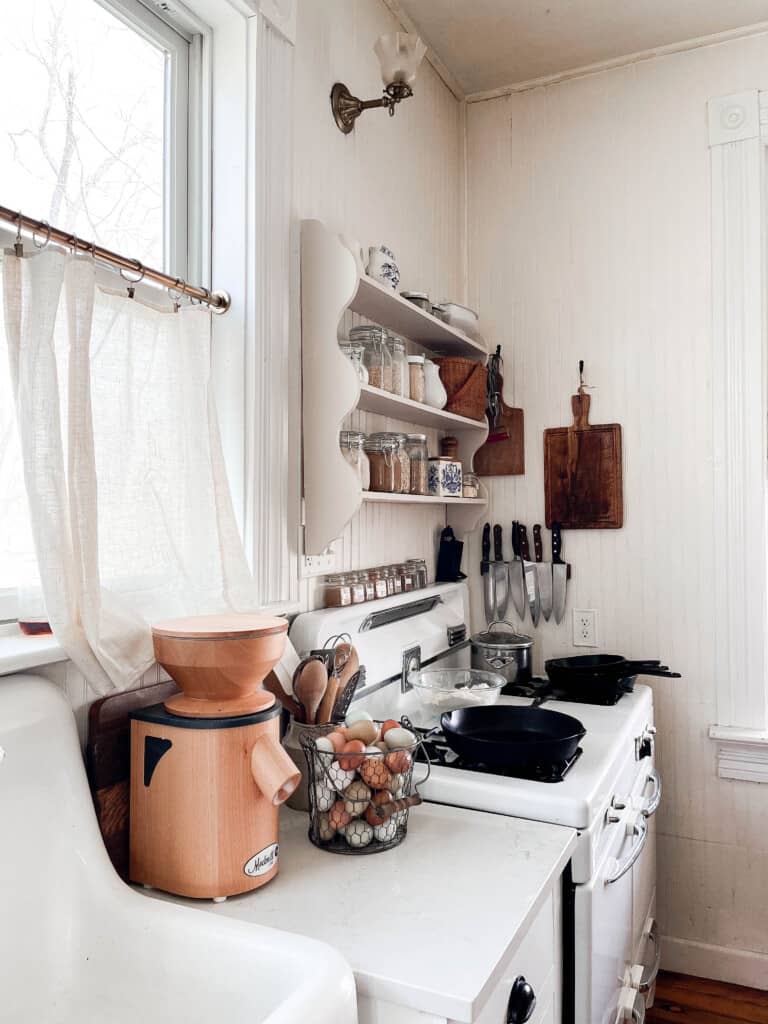 Cons:
Smaller capacity: The hopper is smaller, so it holds a smaller amount of grain at a time compared to the Nutrimill.
Price Point: It is definitely pricier. Mockmills start at $310 and go up to $730 depending on the model and style you choose. Now if you are wanting the best electric grain mill and price is of concern, I would go with the Mockmill 100 in the white housing. It's not as pretty as the birch wood, but it will get the job done.
Turn On The Grain Mill First: This isn't a big deal, but you do have to turn the grain mill on before adding the grain. If you add the grain first and then turn it on, it will not work and you will have to take the whole thing apart and put it back together.
Nutrimill Features: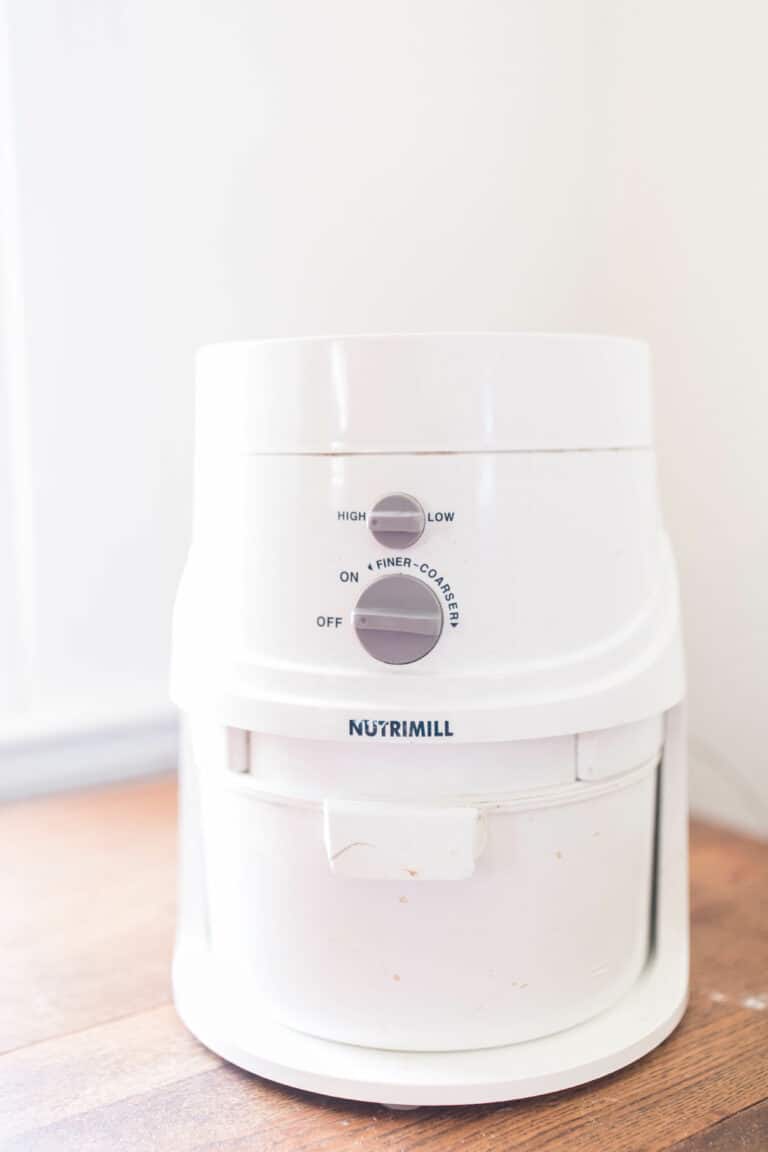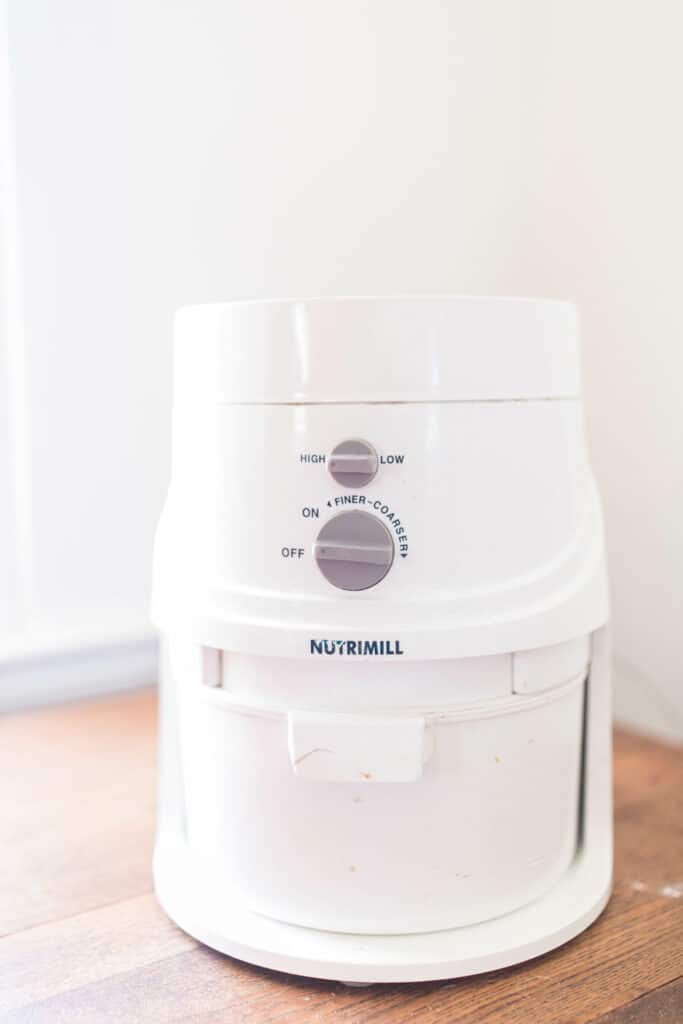 Pro's:
Large Capacity: I can easily fill the top portion up with grain and turn on the Nutrimill, walk away, and come back with the large bowl filled with flour. Whereas the Mockmill has a small funnel that holds grain, so it can't make quite as much at a time. But as long as you have a large bowl, you can still make a lot of flour.
Price: Slightly cheaper. You can find the Nutrimill for about $279.
Grinds Grains: Obviously this is a pro, and it does its job!
Cons:
Larger Profile: It is much bulkier in stature and takes up more space. Not only did I not want to leave it on the counter because it took up so much room and wasn't pretty so it made it look more cluttered, but also it took up a lot of room in the cabinet.
Not As Convenient: Since it isn't as pretty, I kept it stored away in the bottom cabinet. Every time I wanted to grind flour, it had to be lugged out to grind. Even though this process isn't super cumbersome, it did prevent me from grinding flour more often.
Impact Grinder: While this isn't technically a con, it does limit its versatility. An impact grinder essentially grinds the grain between two stainless steel fins that crack it into flour. The Nutrimill does heat up the grain more due to this type of grinder, but the studies have shown it heats it up less than 120 degrees, so it doesn't impact the nutrients much.
Harder To Clean: Since the Nutrimill has a bowl with a lid, you have to pull it out, detach it, then clean the separate parts. Now don't get me wrong, I didn't wash it super often, but it is much harder to clean compared to the Mockmill.
Produces More Dust Than The Mockmill: It tends to be more dusty compared to the Mockmill, but also if you do not make certain that the bowl is completely pushed in, you will have flour everywhere.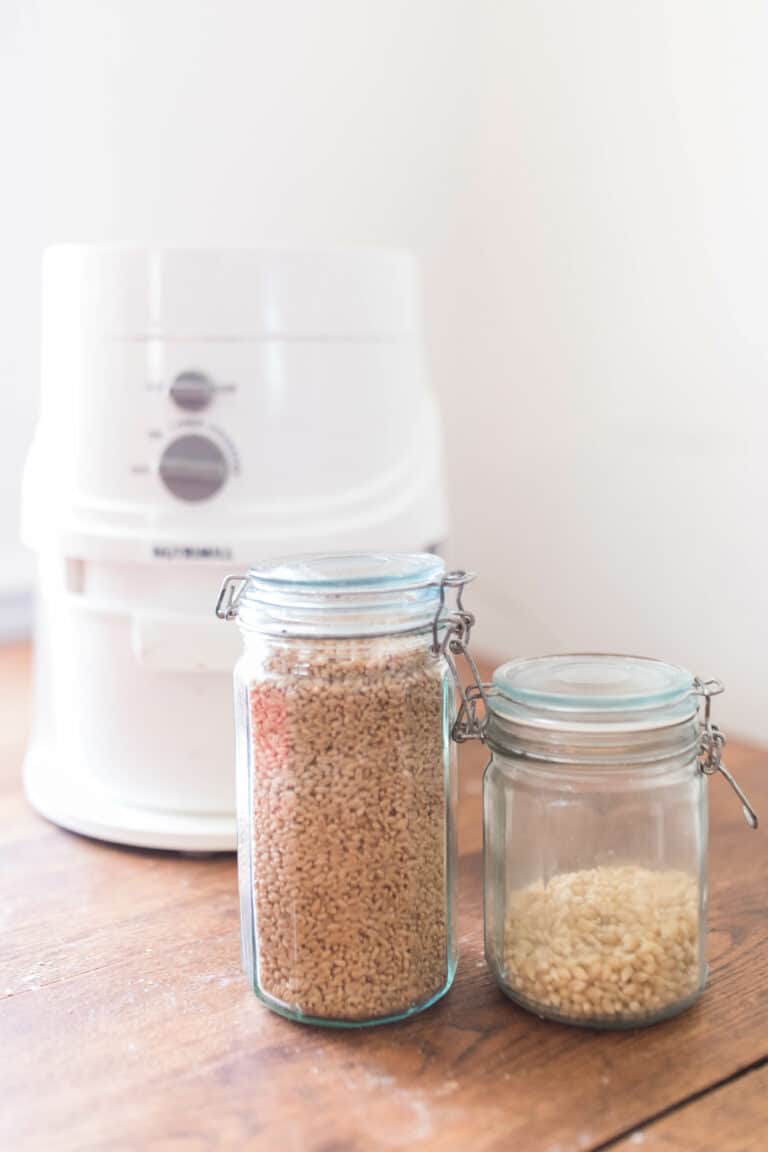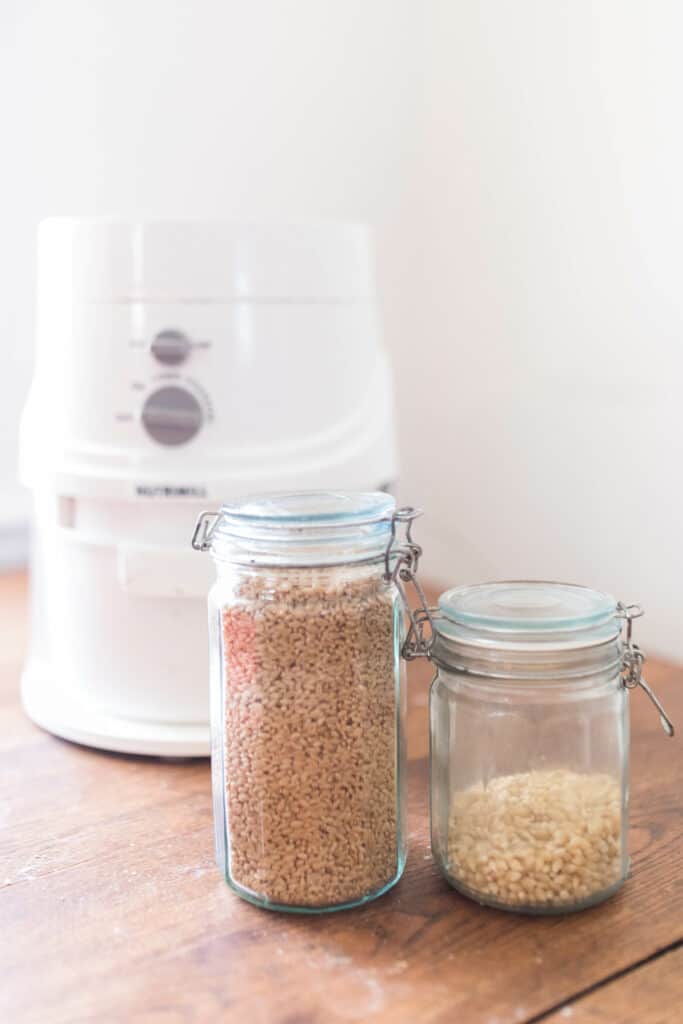 FAQ: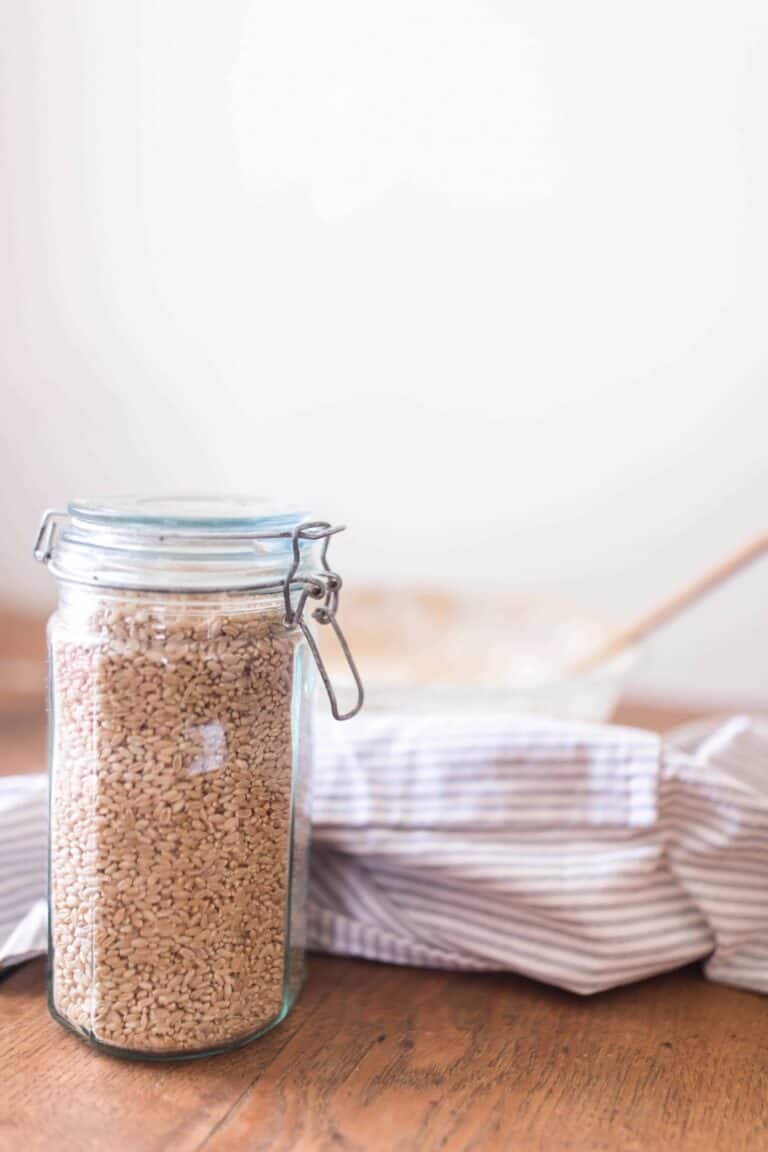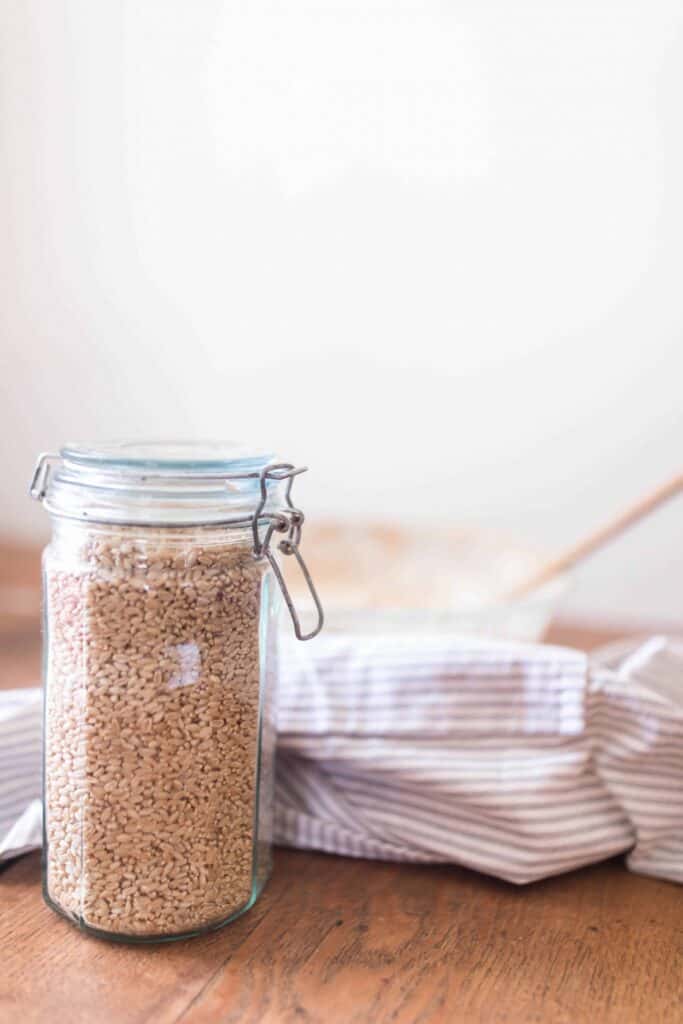 Is milling your own flour cheaper?
Yes. It can be significantly cheaper to mill your own flour, especially when buying in bulk. It is also less expensive depending on the type of flour. Long-term, and being able to store whole grains for longer without them spoiling, it is absolutely cost effective.
Which flour mill is best?
There are many choices out there; I absolutely love and adore the Mockmill.
Can you make flour without a mill?
You can technically make flour if you have a high speed blender like a Vitamix.
What is the difference between Mockmill 100 and 200?
The Mockmill 200 can mill grain twice as fast as the 100 model, and the 200 also has a slightly larger hopper capacity.
What can you mill in a Mockmill?
It can mill food-grade corn (not popcorn), wheat berries, rye, barley, oats, medium dried legumes, spelt, kamut, einkorn, brown rice, millet, quinoa, and some spices (must not be oily).