Here you can find my favorite summer recipes, tried and true, rich in fresh homegrown veggies. Expect to find easy meals that enable you to be outside during the warm summer days, rather than cooped up in the kitchen.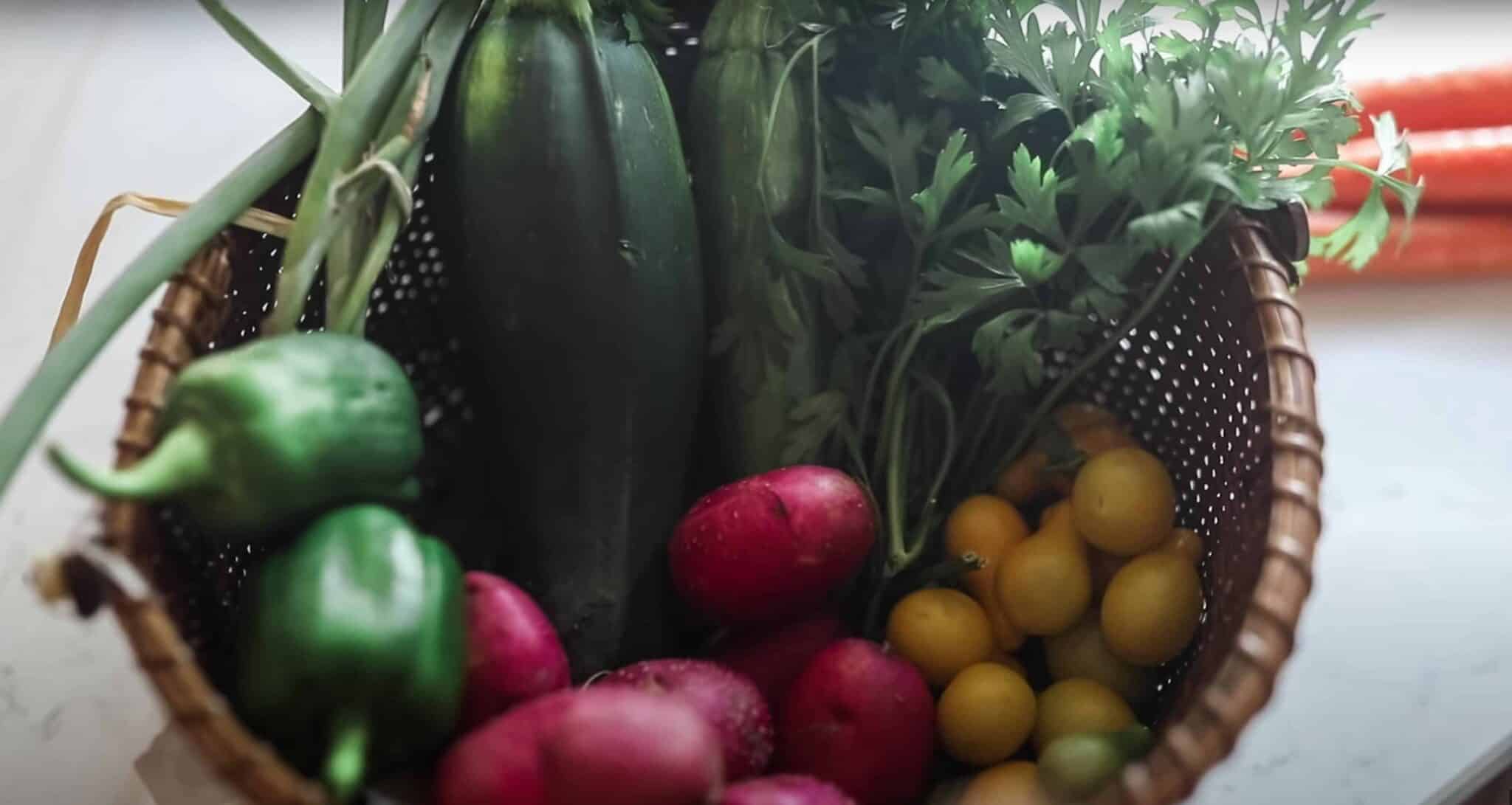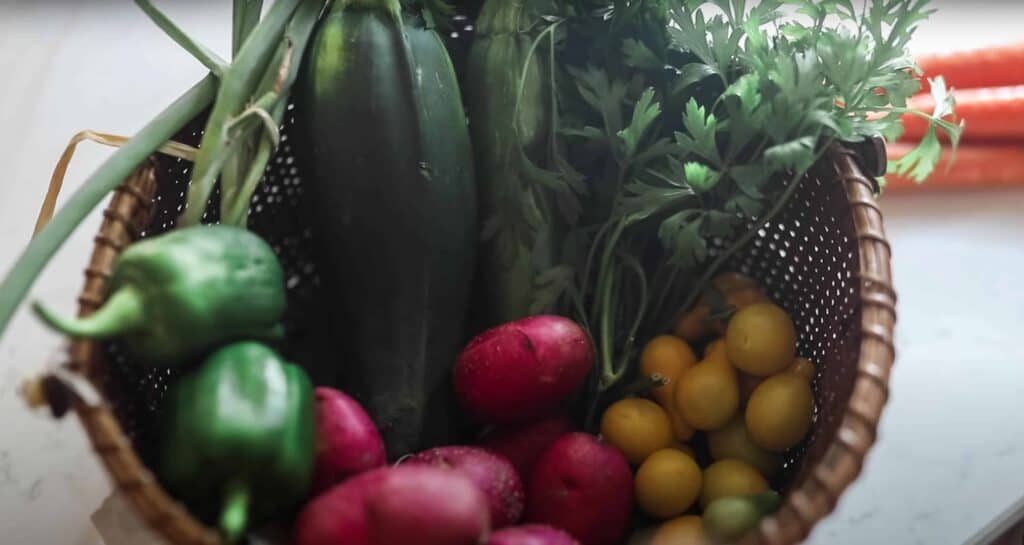 It is summer, which means everything is ripe, available, and in abundance. It's a fun time to experiment in the kitchen with simple meals, while still having time to enjoy the outdoors.
That said, all the pools in the area are closed, so we are enjoying playing in the creeks, the cool of the mornings and evenings, and quality time with my sister and her family.
Even if you do not have a garden, now is a great time to stock up at the farmers' market or your local farm. Personally, yes, I have a garden, but I can't grow everything. 
My garden is currently bursting with tomatoes, zucchini, Swiss chard, herbs, and some pumpkins. But, I'm not producing corn or green beans. I grew some potatoes and onions, but not nearly enough to sustain our large family.
So, I make it a point to find farmer's markets in my area to stock up on the things I can't or don't grow myself.
Just the other day, we were picking up milk from our raw milk co-op, and I stopped at a farmer's market nearby. I was able to pick up a few weeks' worth of produce.
Even if you don't have a garden, this is the perfect strategy to grab homegrown produce. You can even get enough to can and preserve for the year.
Let's dive into some summer meal ideas. If you would rather listen to this list, find podcast episode 56.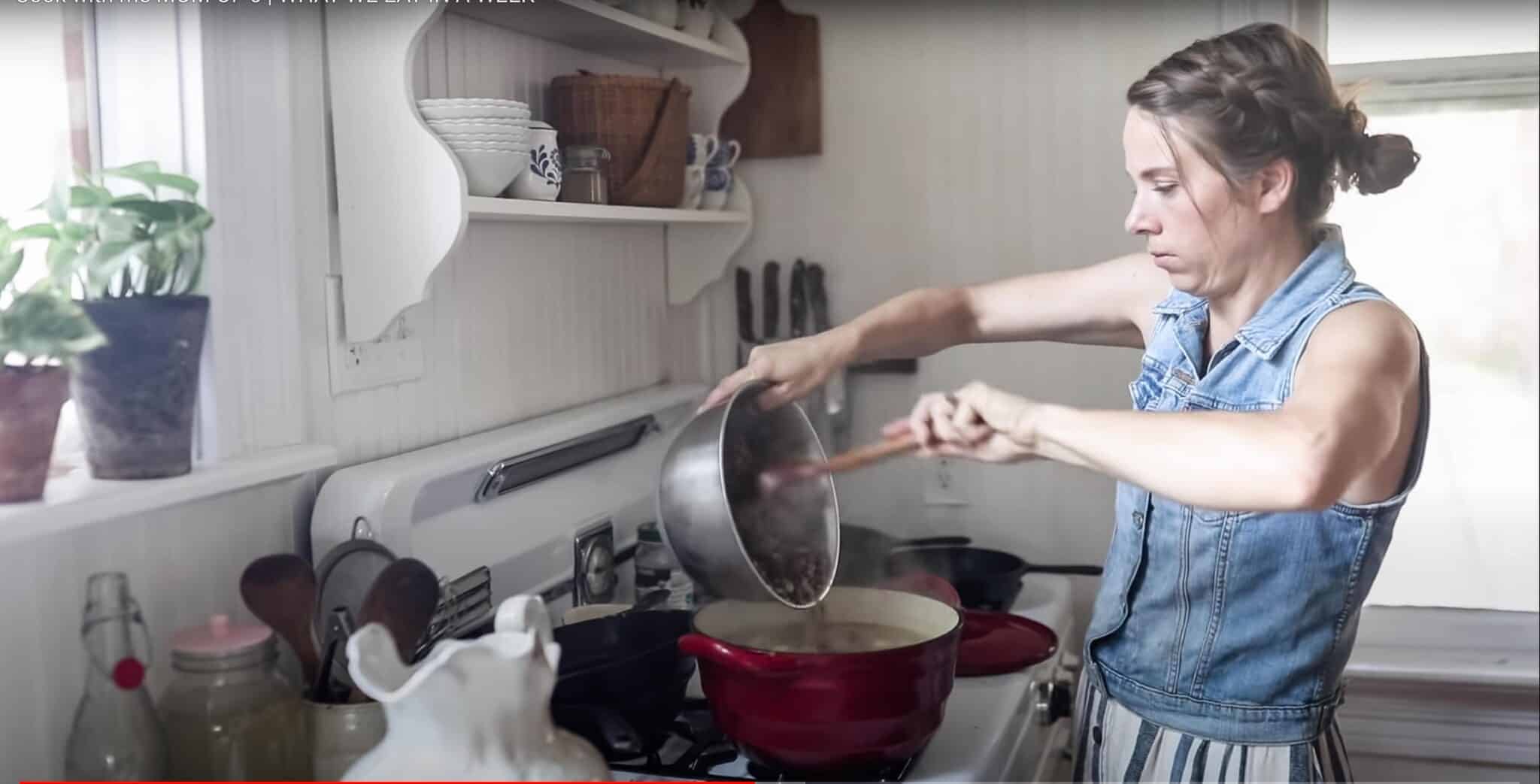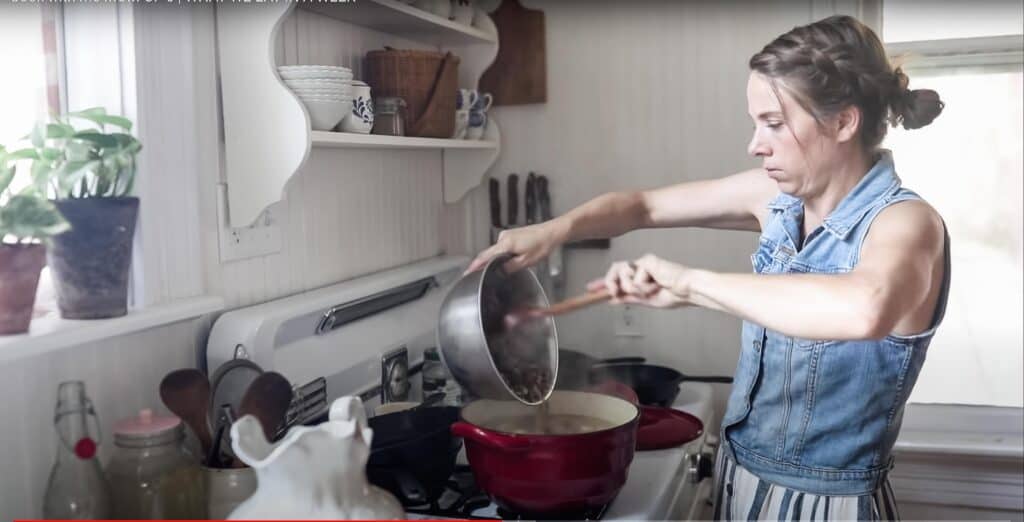 Summer Meal Ideas
Tacos:
Tacos are great, because who doesn't love tacos? Also, I don't have to use an oven. Since we have an antique oven, it can really get the kitchen quite warm, so the less I use it in the summer, the better.
You can cook the meat on a cast iron skillet or outside on the grill. Then, it is all about what you can pair it with. Fresh or fermented salsa, jalapeños, some rice, and sweet corn. 
Cucumber Mango Salsa: This has become one of my favorite salsas, and it's a great way to use up a bunch of cucumbers. I just mix up a bunch of diced cucumbers, diced mangoes, diced onions, cilantro, lime juice, salt, pepper, and maybe a few jalapeños if the kids aren't eating it.
This makes the best fresh tacos.
We will do fish tacos with some grilled tilapia, or grill up some chicken breasts, or some sirloin steak sliced thinly. Just add some salt, pepper, and a little cumin. Pair it with this cucumber mango salsa, and oh, it is so darn good.
For tortillas, I like to get corn tortillas and heat them up a bit on my cast iron skillet. If you want to make them completely from scratch, you can make my sourdough tortilla recipe.
Risotto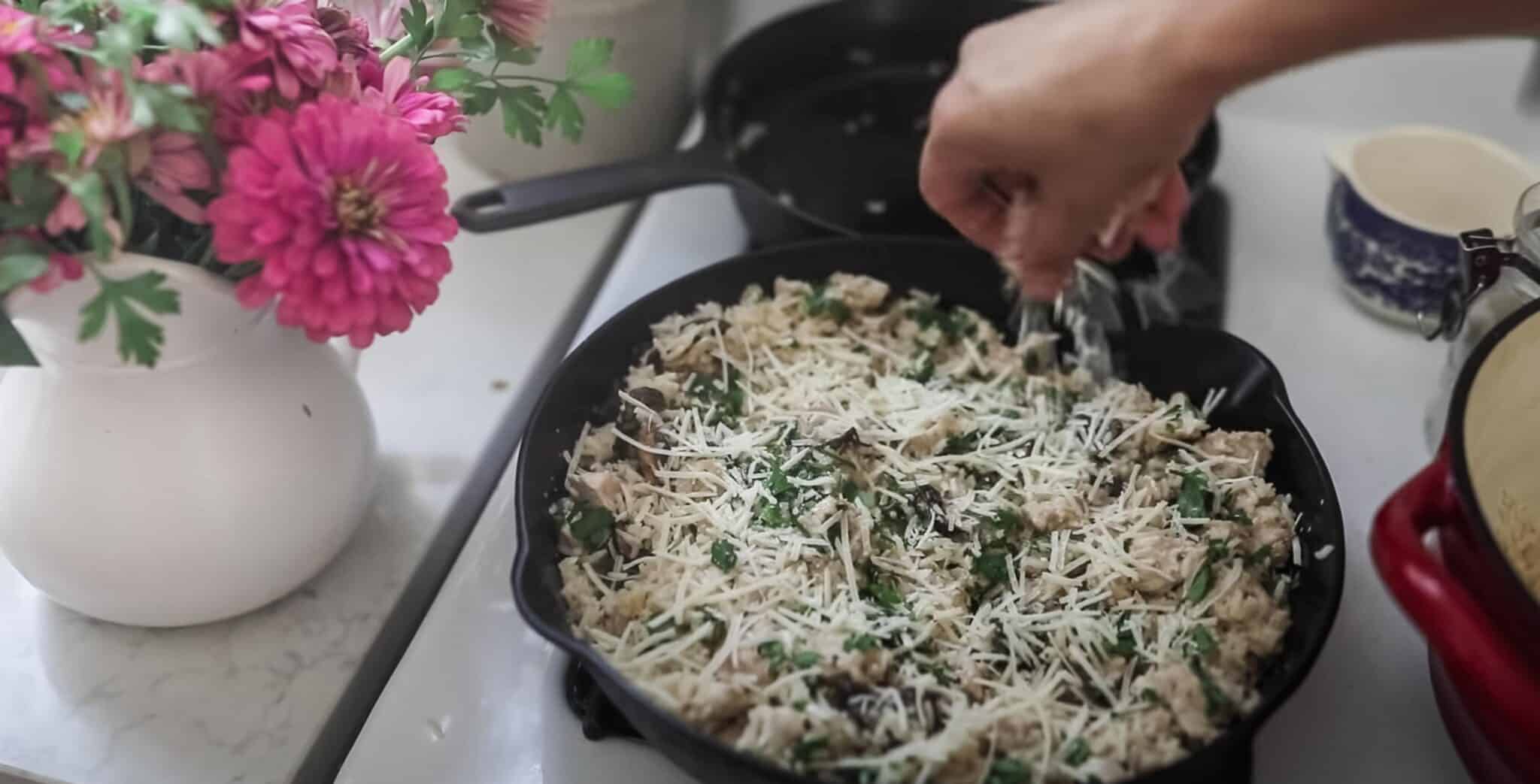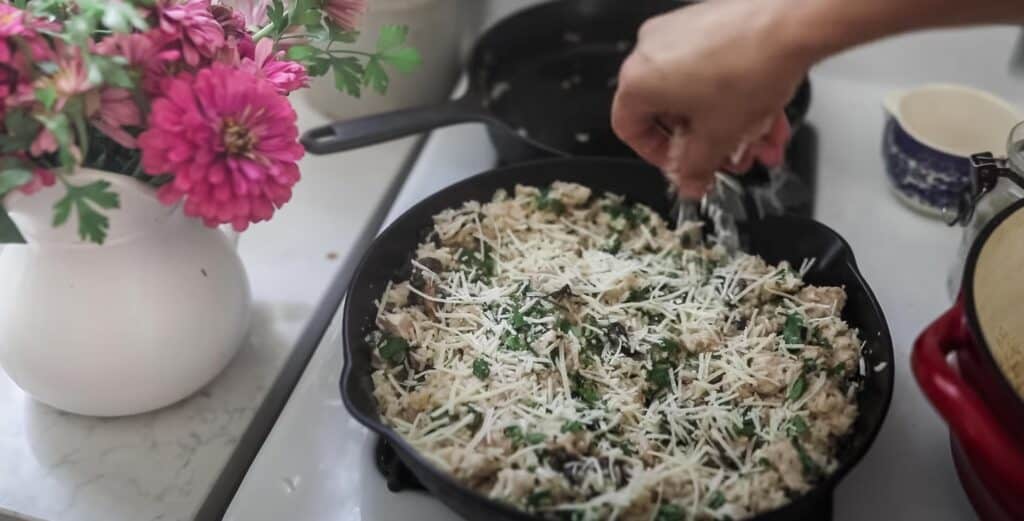 I love making rice in the summer, because we are not consuming much soup, but I want to still get in healthy bone broth. So, I simmer rice in bone broth rather than water.
Sauté rice in a little butter until it starts to turn golden. Add bone broth and simmer until rice is cooked. Add cooked chicken, and cook until heated through. Top with lots of fresh herbs and freshly grated Parmesan cheese.
Garden Soup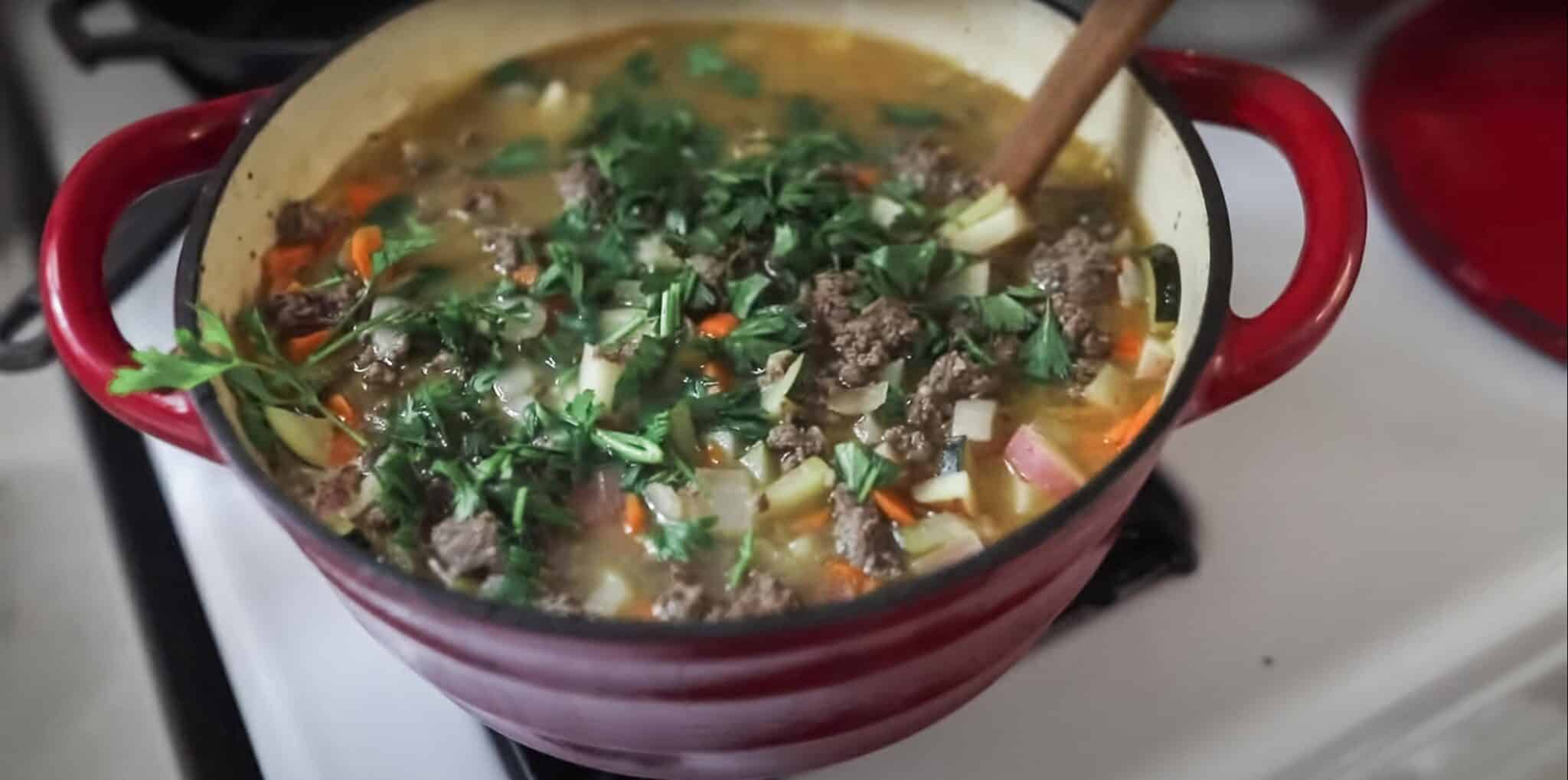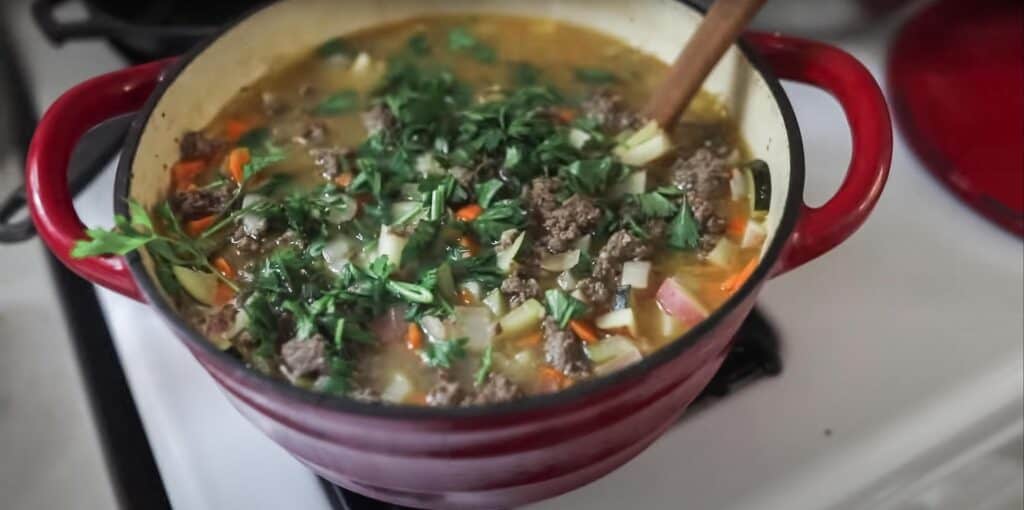 While soup doesn't grace our table super frequently in the summer, it is a great way to use up your harvest. It also makes easy leftover for lunch the next day.
Dice up some onion and sauté it in a large pot, add whatever garden fresh veggies you have available (carrots, zucchini, potatoes, corn, lots of fresh veggies) and then simmer it in a bone broth. Add chicken, cooked sausage, or browned ground beef.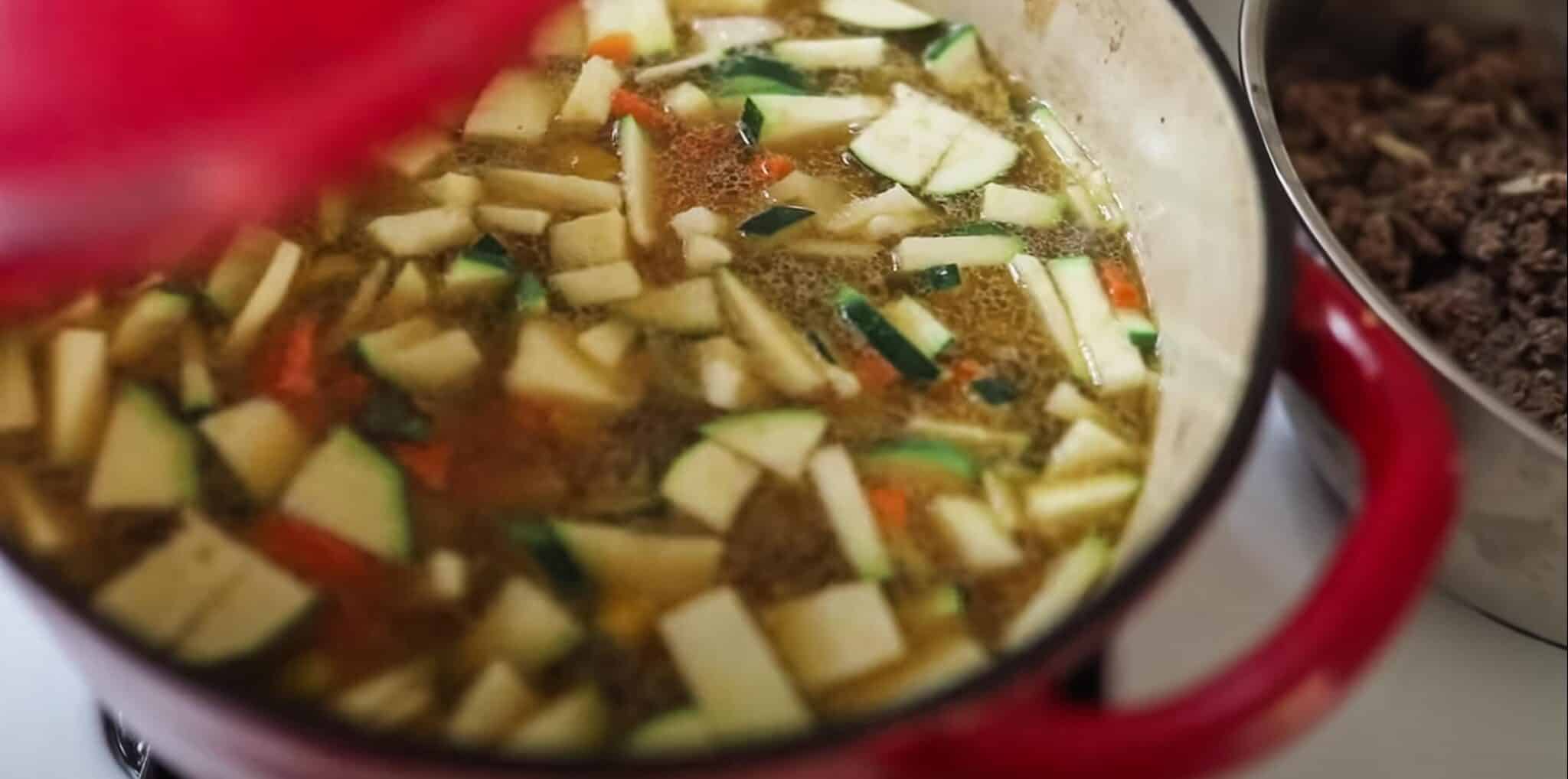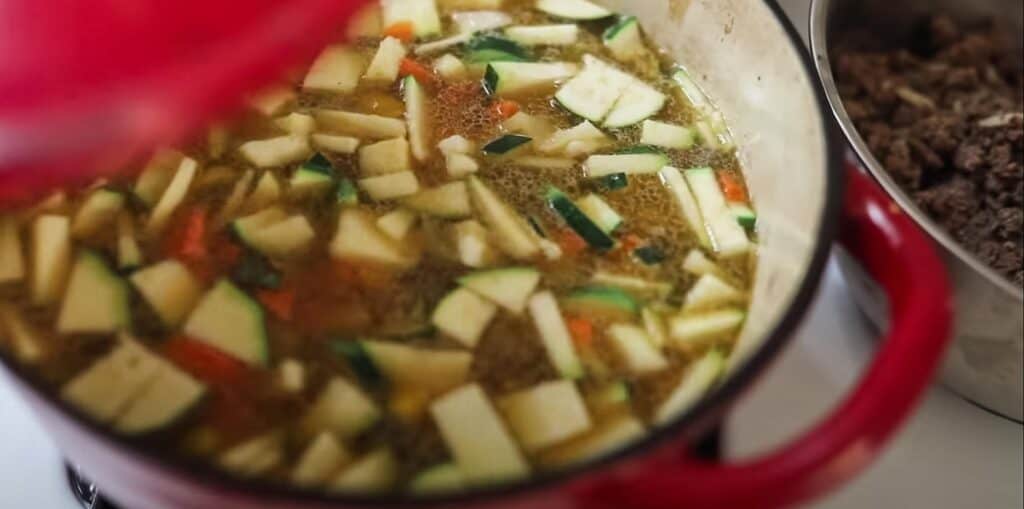 Tuna Salad
I start by mixing up some of my homemade mayo. Then I add in some tuna, diced onion, and fresh herbs. You can also try some diced cucumber, avocado, and a little lemon juice. I like to use Wild Planet Tuna. This brand has BPA-free cans, and the tuna is raised and caught sustainably.
Sourdough Einkorn Bread
I've been working on this recipe and have finally perfected it. It's mega crusty on the outside, while soft and fluffy on the inside. You just mix up the ingredients, allow it to rise, then bake. No kneading required.
Don't worry, I will share it on the blog shortly.
Summer Sandwiches
I love using the einkorn bread to make chicken salad, tuna salad, BLTs, egg salad, or really any cold sandwich.
Cream Cheese Veggie Sandwich
Slice some bread, slather on some cream cheese, and then add whatever garden veggies you have. It tastes really good with cucumber, tomatoes, fresh herbs, salt and pepper. Now, to be realistic, are your kids going to try this? I don't know, but you could add a slice of bacon to encourage them.
Whole Chickens
Since heating up the kitchen during the summer isn't ideal, I try to use the Instant Pot as much as possible. One of the simplest things to make is whole chickens. Take the chicken off the bones and reserve the bones for bone broth.
I can use the chicken to make quick recipes like southwest chicken salad, made with lots of fresh herbs and tomatoes from the garden.
Stove-Top Pizza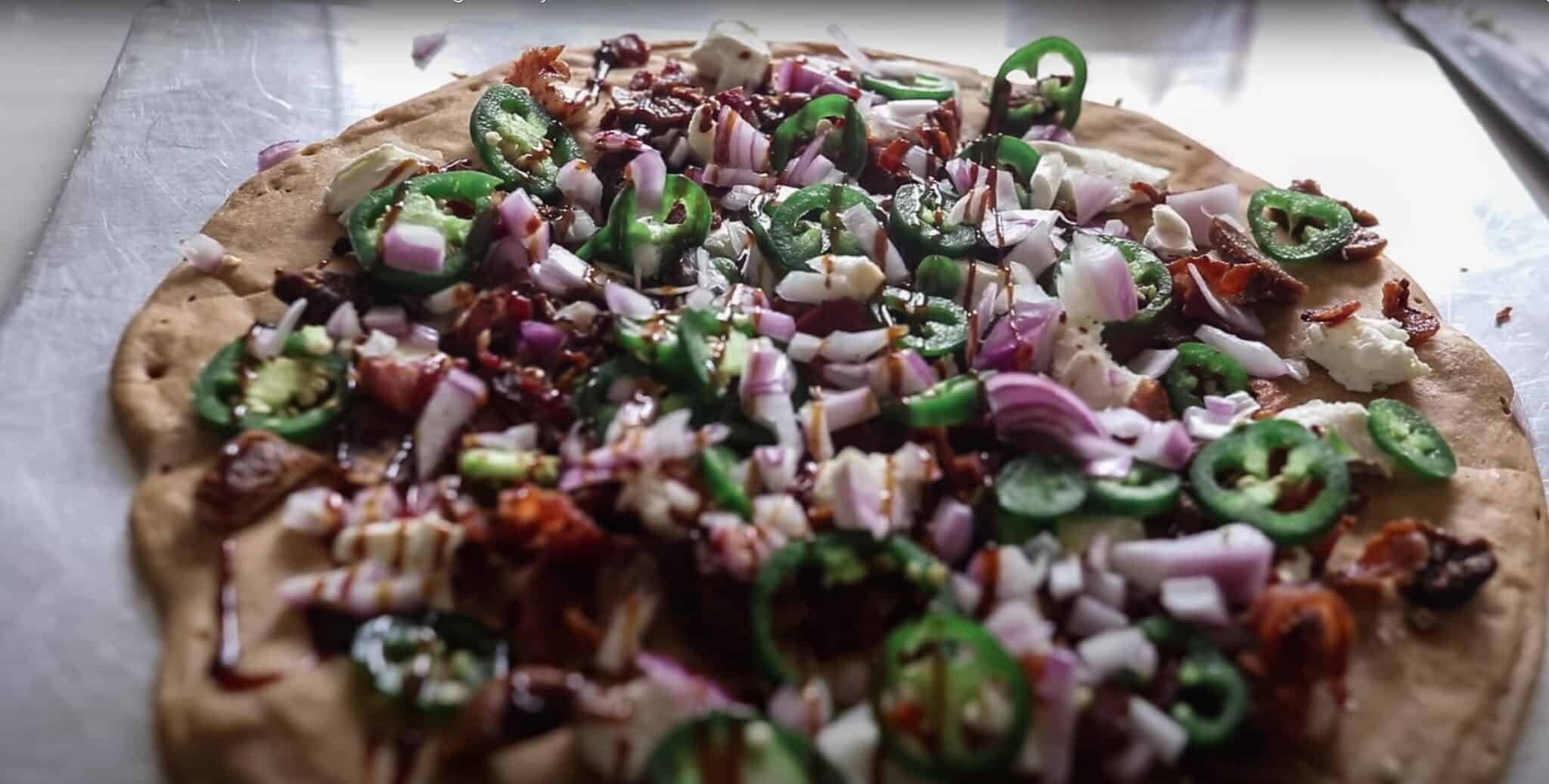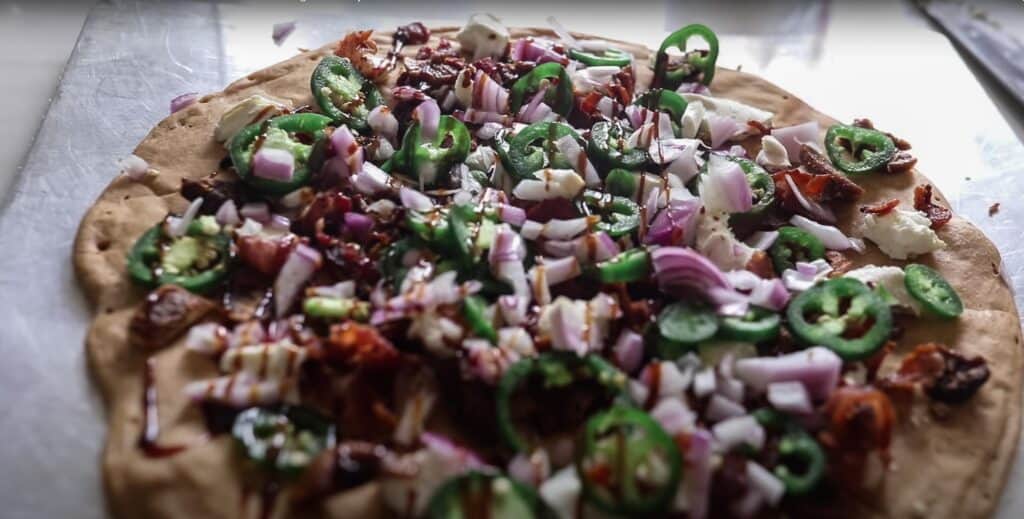 This idea really came from not having enough oven space when trying to make a bunch of sourdough pizzas. For some reason, my kids didn't want to eat my version that included mushrooms, jalapeños, date sauce and goat cheese. They just wanted sausage and cheese.
Normally, I make them on the pizza stone in the oven, but since I wanted to make a bunch of crusts, I decided to make them on a heated cast iron skillet on the stove-top. To my surprise, this worked really well.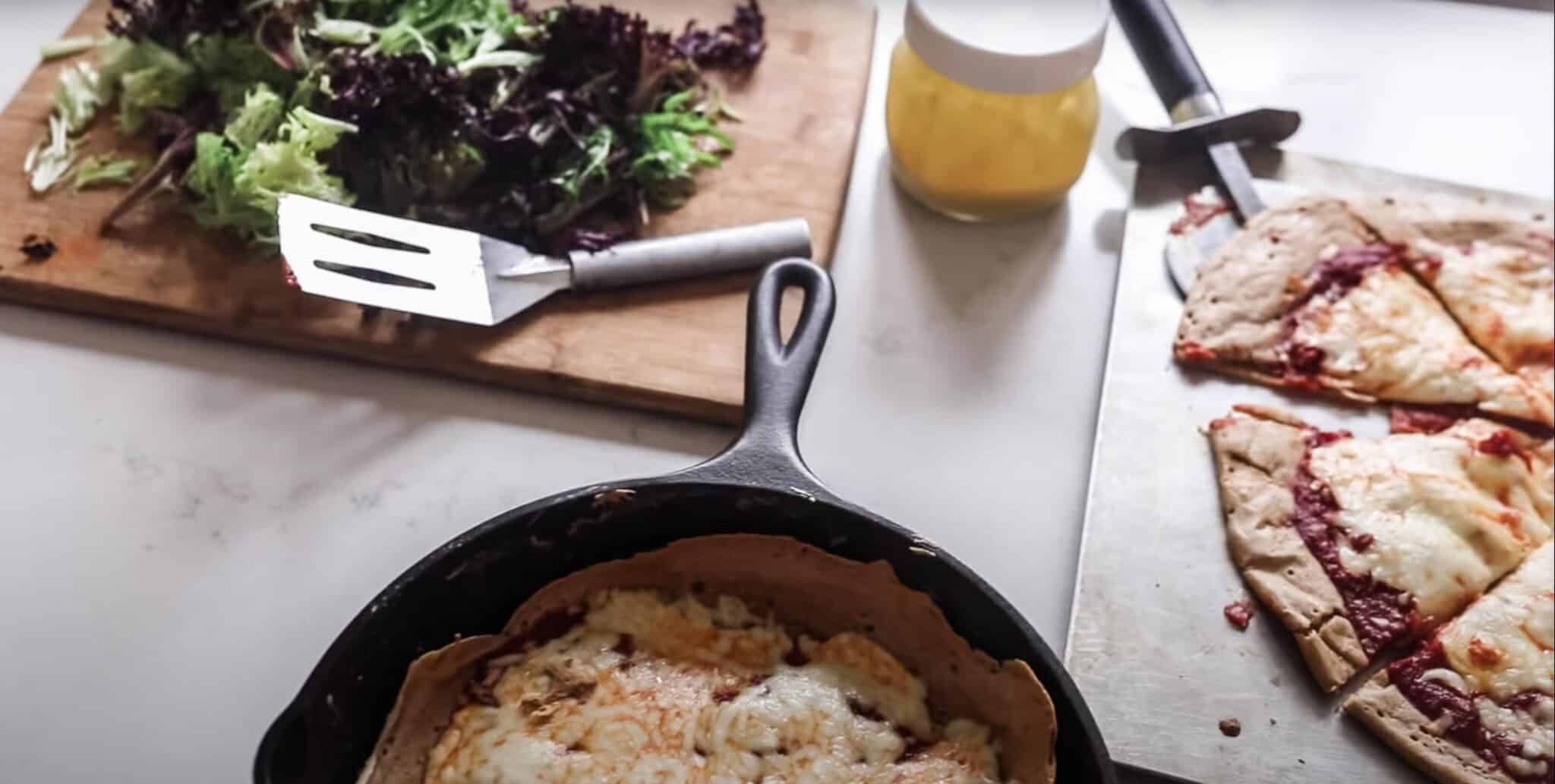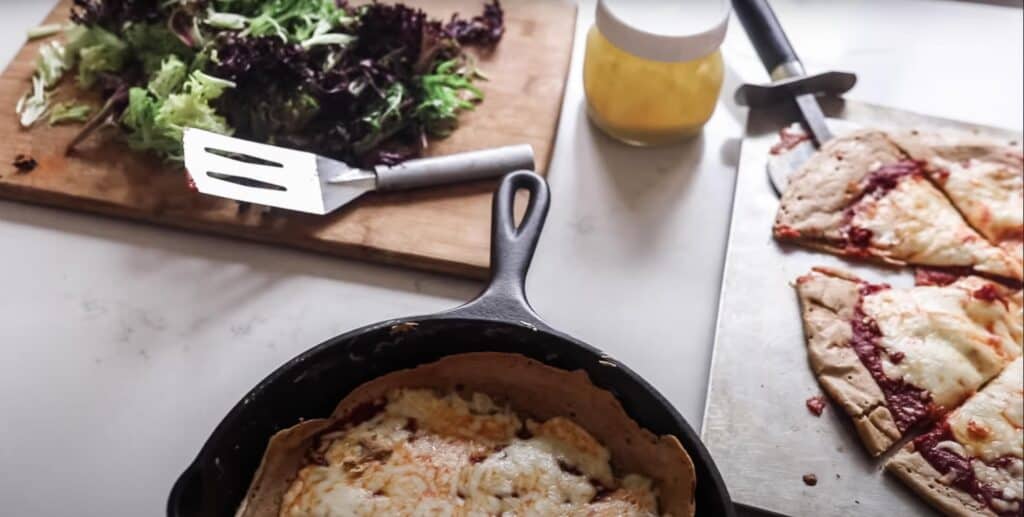 Preheat a cast iron skillet until it is pretty darn hot. Add a little bit of oil, and slather on sourdough starter really thin (you don't want to do it too thick). Drizzle olive oil, sprinkle with salt and pepper, and toss your fresh herbs on top.
The crust should be mostly cooked almost as soon as the starter hits the pan. Cook it for about a minute total. Then, take the crust out of the pan and place it on a baking sheet, top with toppings, and bake until done. You could also leave it in the cast iron skillet, top with toppings, and bake.
It makes the perfect personal size pizzas, and it's a great way to get kids involved.
Homemade Pasta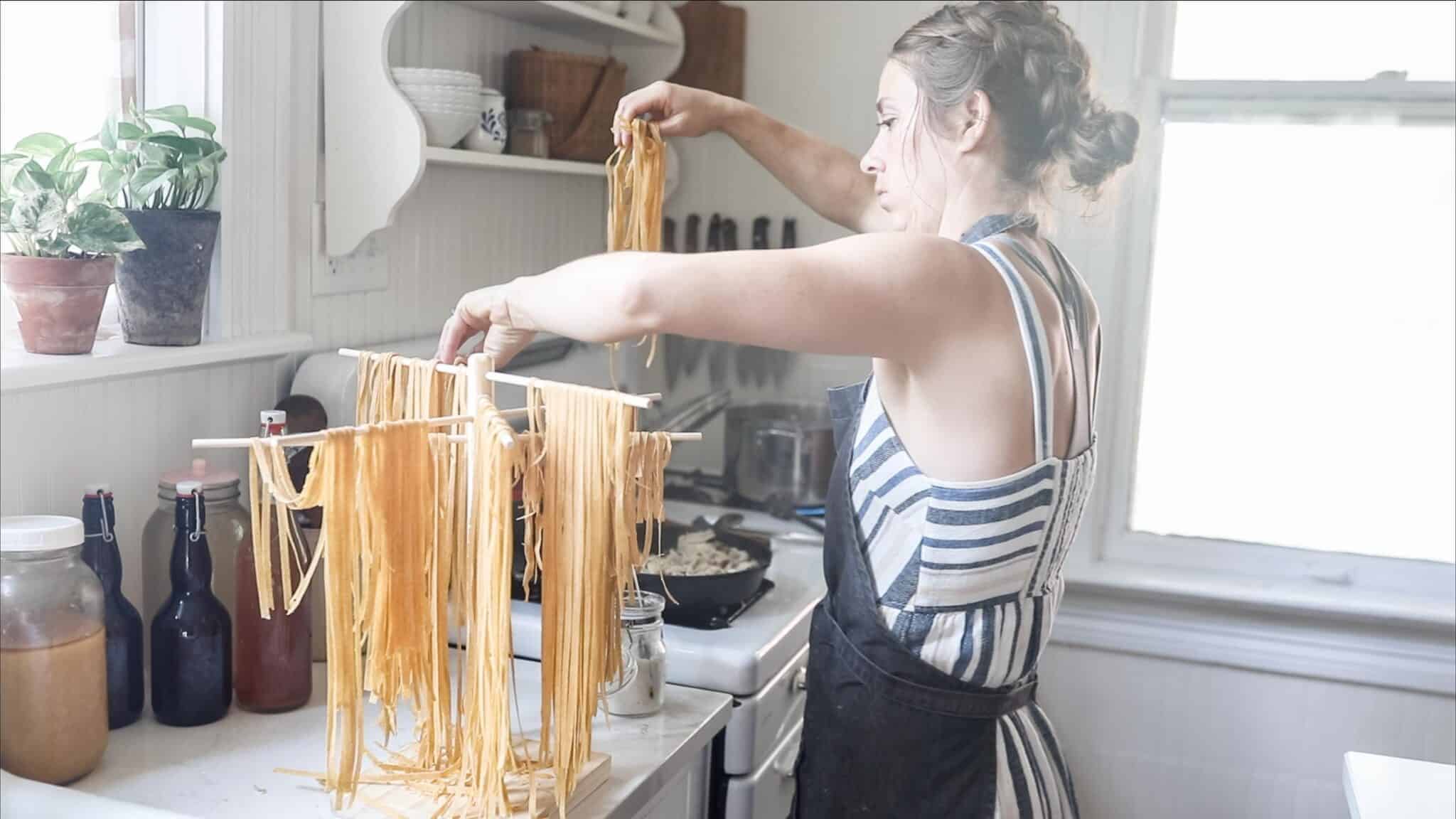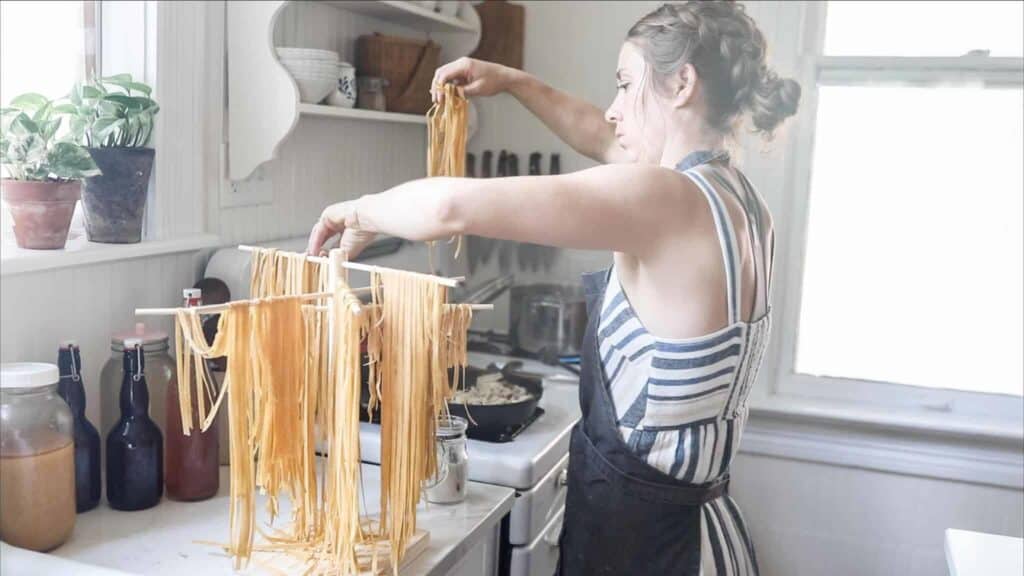 This is something that I'm newer to, but we've been doing a lot of recently. You can find my einkorn pasta recipe here. I'm really surprised at how easy it is to make homemade pasta, and it turns out perfectly every single time.
Toss it with olive oil and add fresh chopped tomatoes, herbs, and fresh parmesan cheese. 
Also, we've been making pesto a lot recently. The garden is full of basil, so I'm just tossing a bunch of it into the food processor with olive oil, parmesan cheese, walnuts, and a little salt. I never measure, just add a little bit of this and a little bit of that.
Blend it up, taste it, and add it to the homemade pasta. Toss in some of that chicken you cooked up earlier.
Big Salads
Toss some greens with homemade kefir ranch, fresh veggies, and hard boiled eggs.
Zucchini Lasagna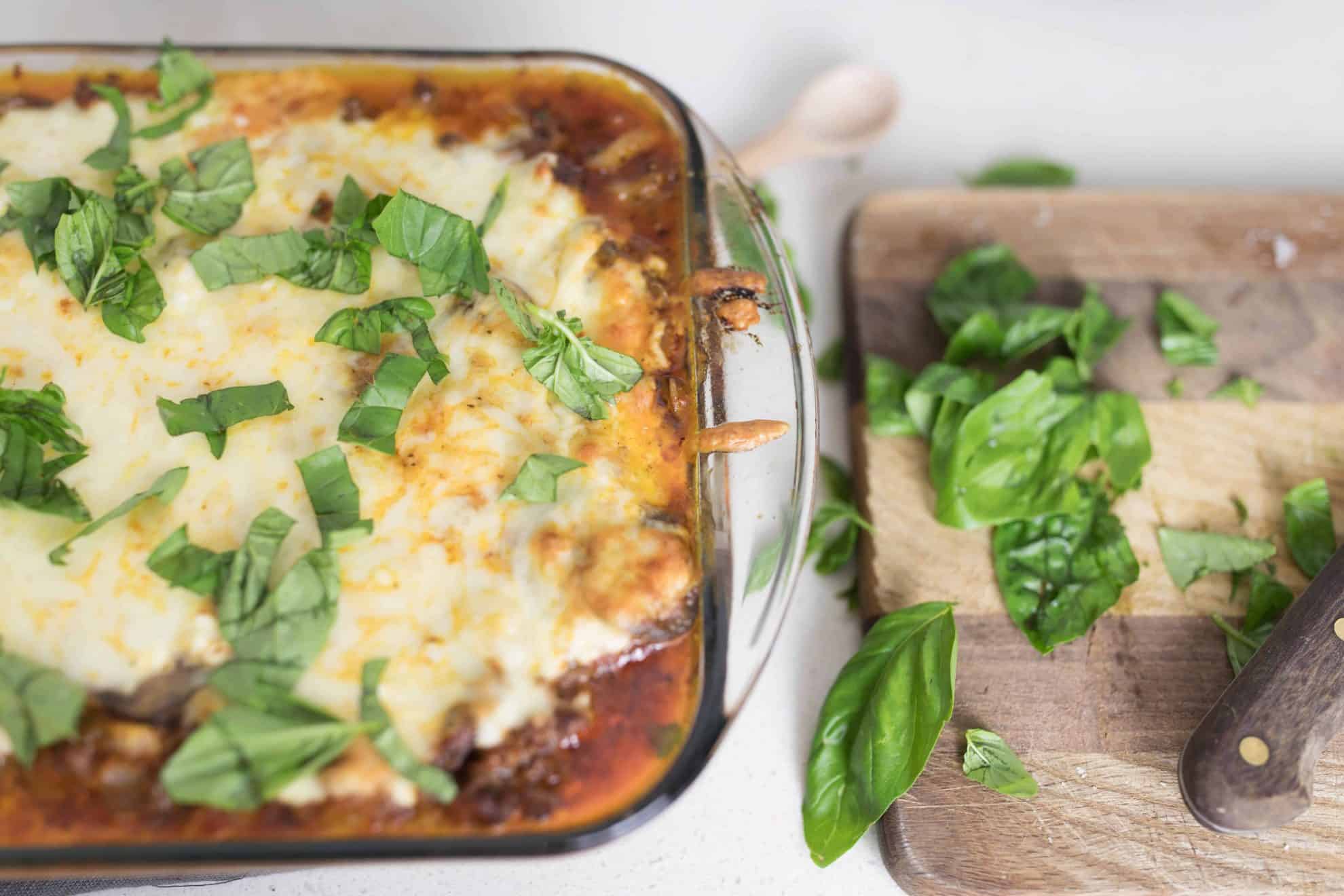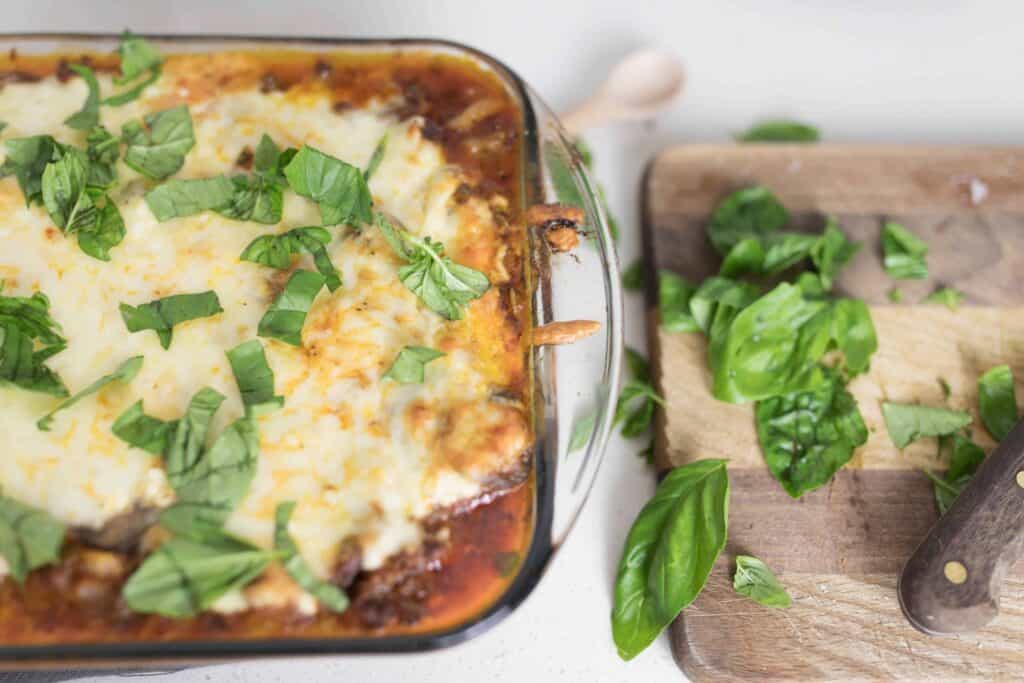 When you plant zucchini in your garden, you almost always hit a point when there is such an abundance of zucchini, it is coming out of your ears.
Zucchini lasagna is the perfect solution. Make lasagna like you normally would, but swap out the noodles for thinly sliced zucchini. You can find the recipe here.
Zoodles
Spiralize some zucchini. Cook up some sausage. Make some homemade pasta sauce with home grown tomatoes, onions, garlic, and a touch of sugar. Simmer in a pot until cooked and use an immersion blender to puree it. Toss it all together.
Zucchini "Mac & Cheese"
I like to cook diced zucchini in a cast iron skillet with some butter and top it with a ton of cheese. It basically turns into mac and cheese with a healthy twist.
Roasted Chicken With Veggies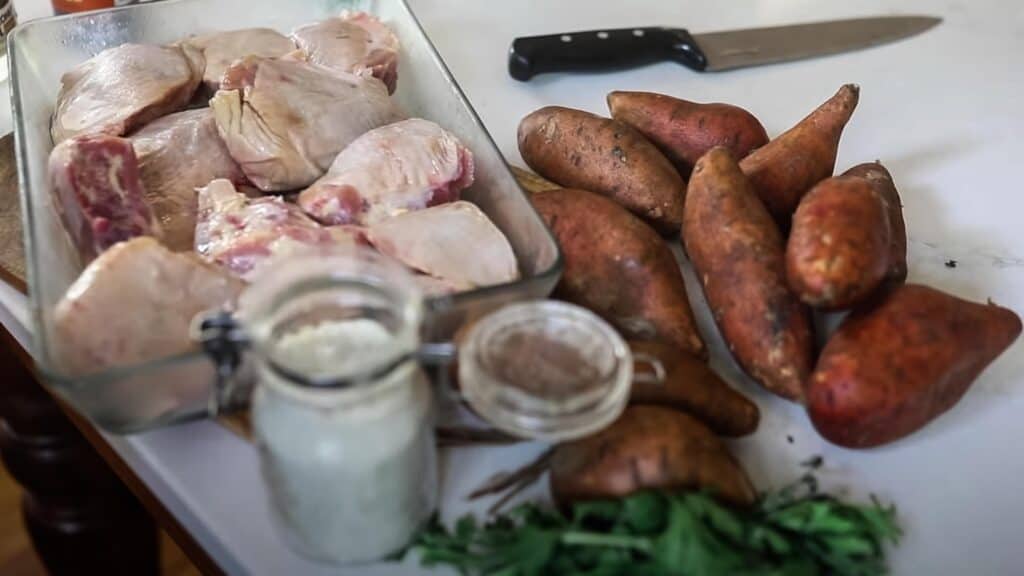 This is really a simple meal we make all year long, but during the summer, I love utilizing those fresh vegetables from the farmers' market. I roast a whole chicken in the oven (you could also grill it) and top it with some barbecue date sauce and serve it with some roasted green beans.
Easy Summer Desserts
We don't yet have any fruit to pick at our farm, but we have been out to local farms to pick all the fruit: blueberries, blackberries, cherries, peaches, etc.
We've been making sourdough blueberry cobbler and a blackberry version.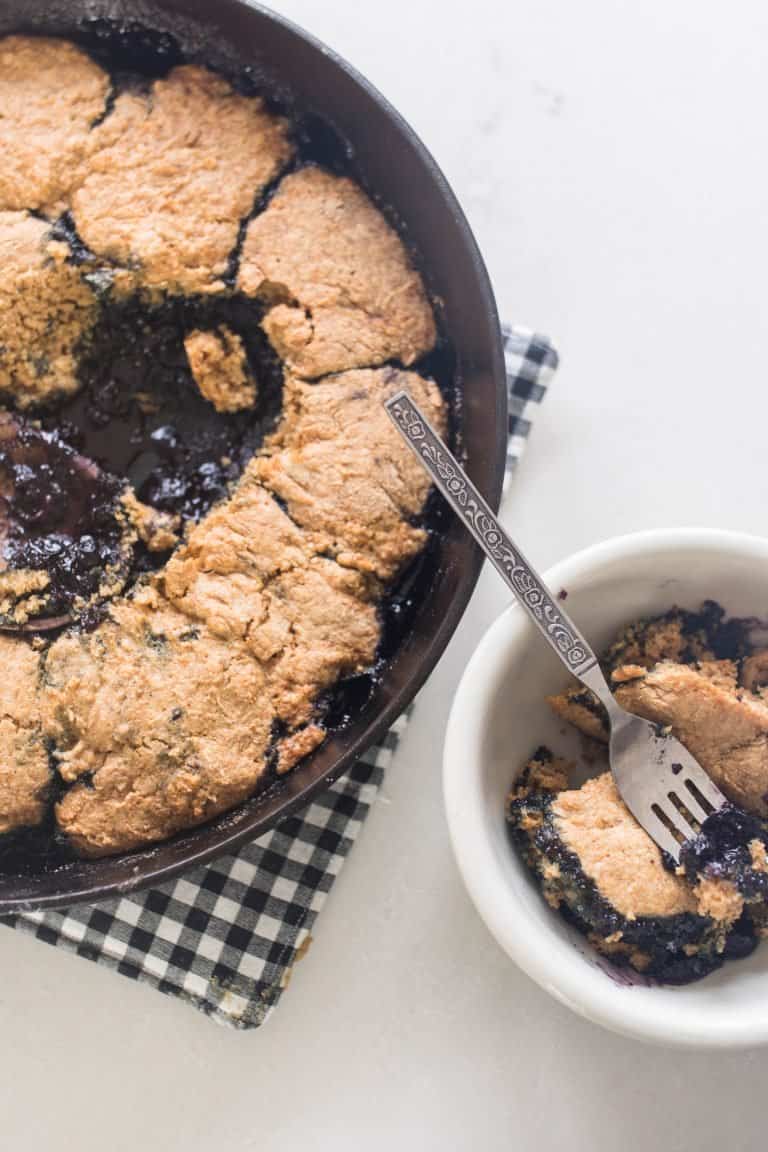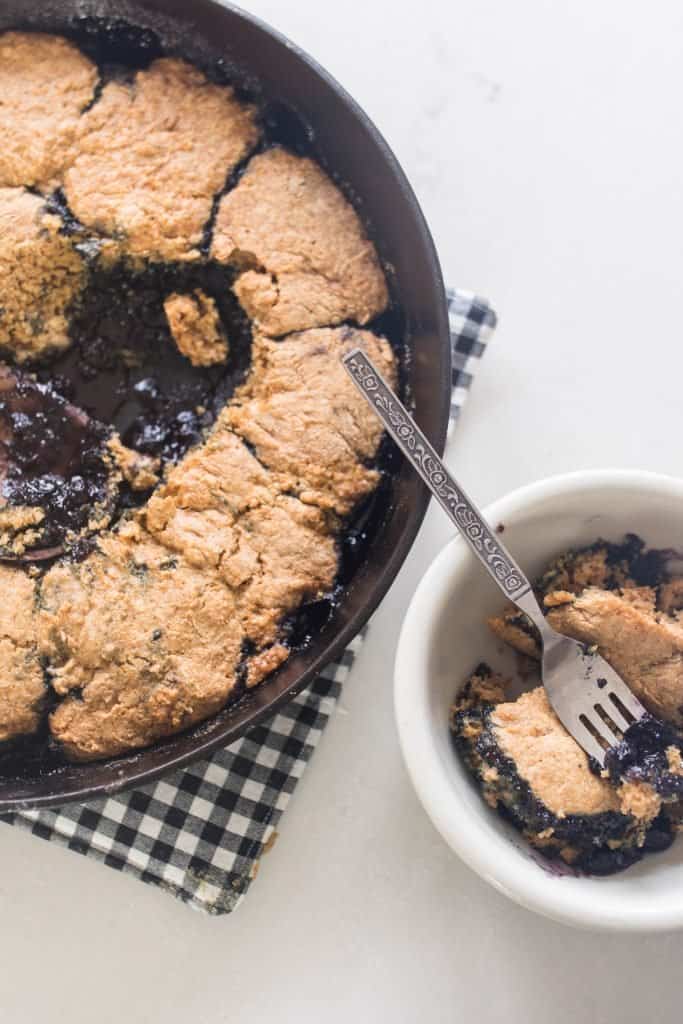 Homemade Ice Cream
The other day, I went to pick up milk from our milk share, and the lady had two quarts of raw cream to purchase, which is a very rare treat. I brought it home and made some delicious ice cream.
I used 2 cups of fresh goat milk, 2 cups of fresh raw cream, 1/2 cup sugar, 4 eggs, and a bunch of vanilla. I blended it all up and then added it to my ice cream maker and topped it with some fresh blackberries. The perfect summer treat.

You might also want to try my date sweetened ice cream, strawberry goat cheese ice cream, and my favorite, lavender honey ice cream.
Hopefully these ideas have inspired at least a few meals for your summer menu.
Pin It For Later