The theme for our farmhouse Christmas kitchen this year is simple, minimal and Scandinavian style. Lots of fresh greenery and natural elements add to the neutral color palette.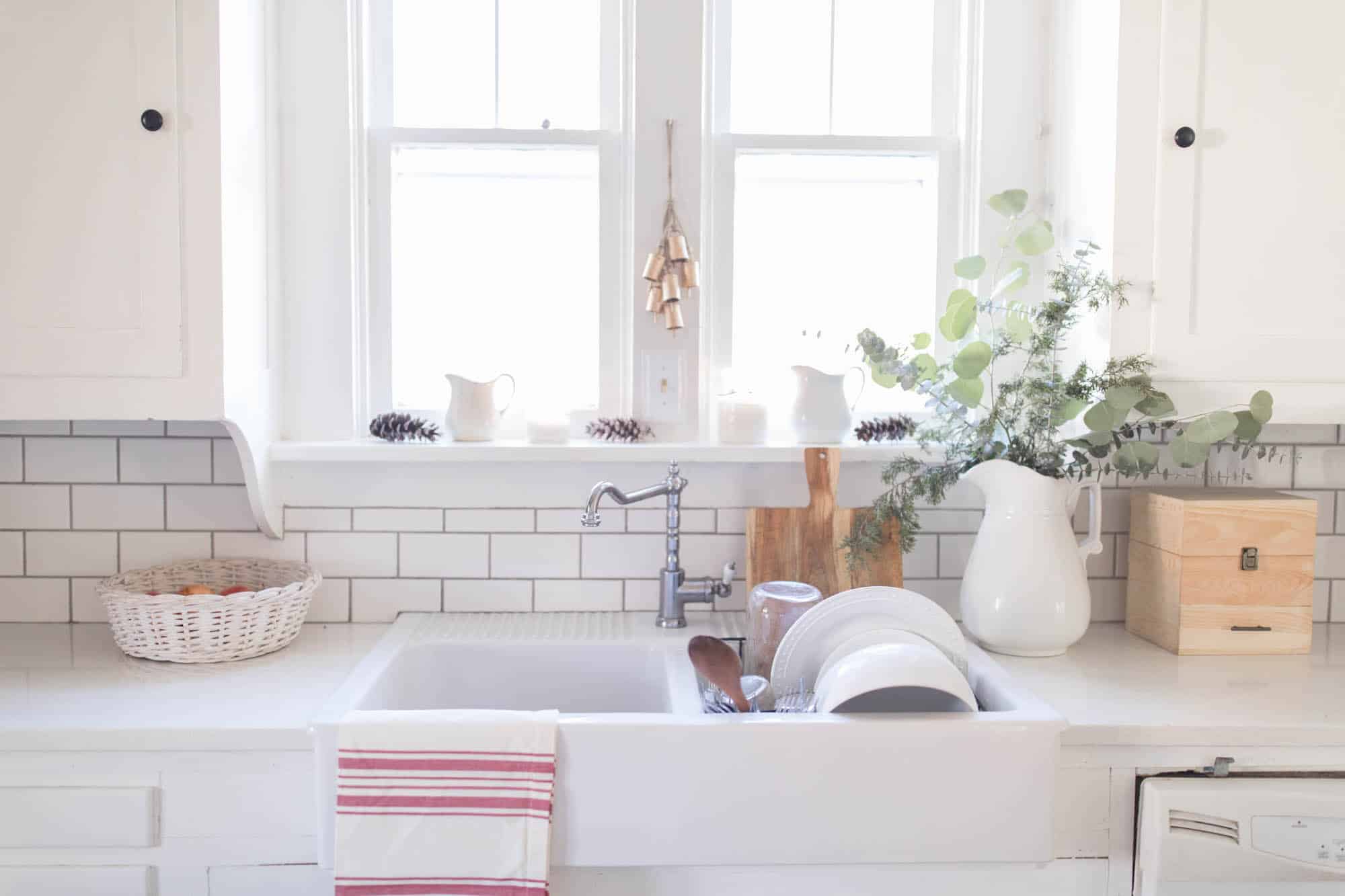 The theme this year for our farmhouse Christmas kitchen is, in a word, simplicity. In an effort to lead a clutter free lifestyle, I'm not one to buy a Christmas decor that I have to store all year long. Styles change so much from year to year that I also wonder if I will even want to decorate my home the same way next year.
Focusing on natural elements, like fresh greenery and pine cones gives me the freedom to decorate inexpensively and bring everything out to the compost bin when the season is over.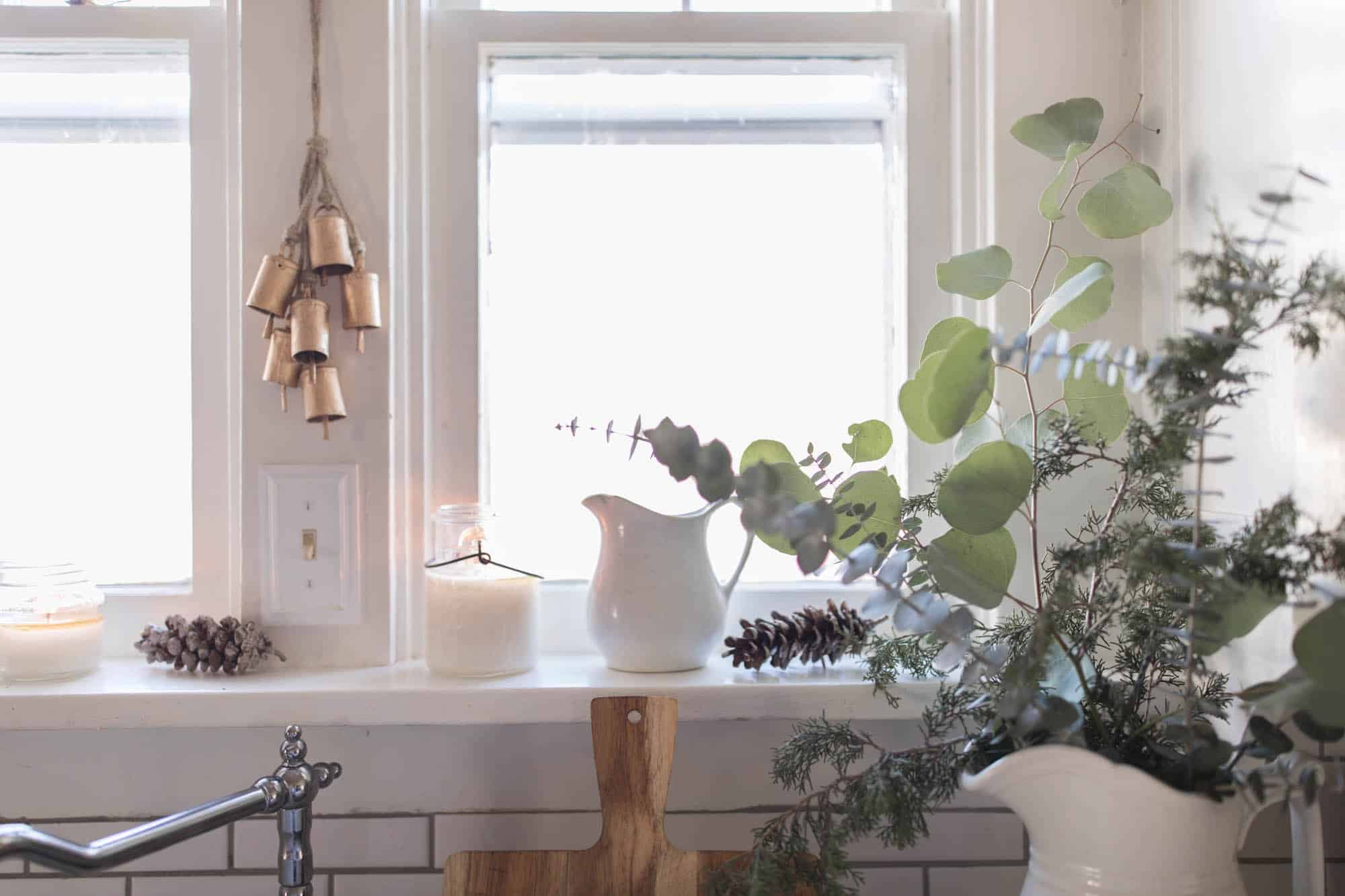 To complement the natural elements, I lit cozy candles and brought in a few red striped tea towels.
I also did go out and buy a few bell clusters to hang in the windowsill and on the apron hooks.
I left out my ironstone and white and wood dishes on the open shelving. That is what I love so much about neutral colors. They don't need to be changed out through the seasons.
Add a few fresh flowers in the spring and summer, pumpkins in the fall and evergreen greenery in the winter. Seasonal home decor made simple.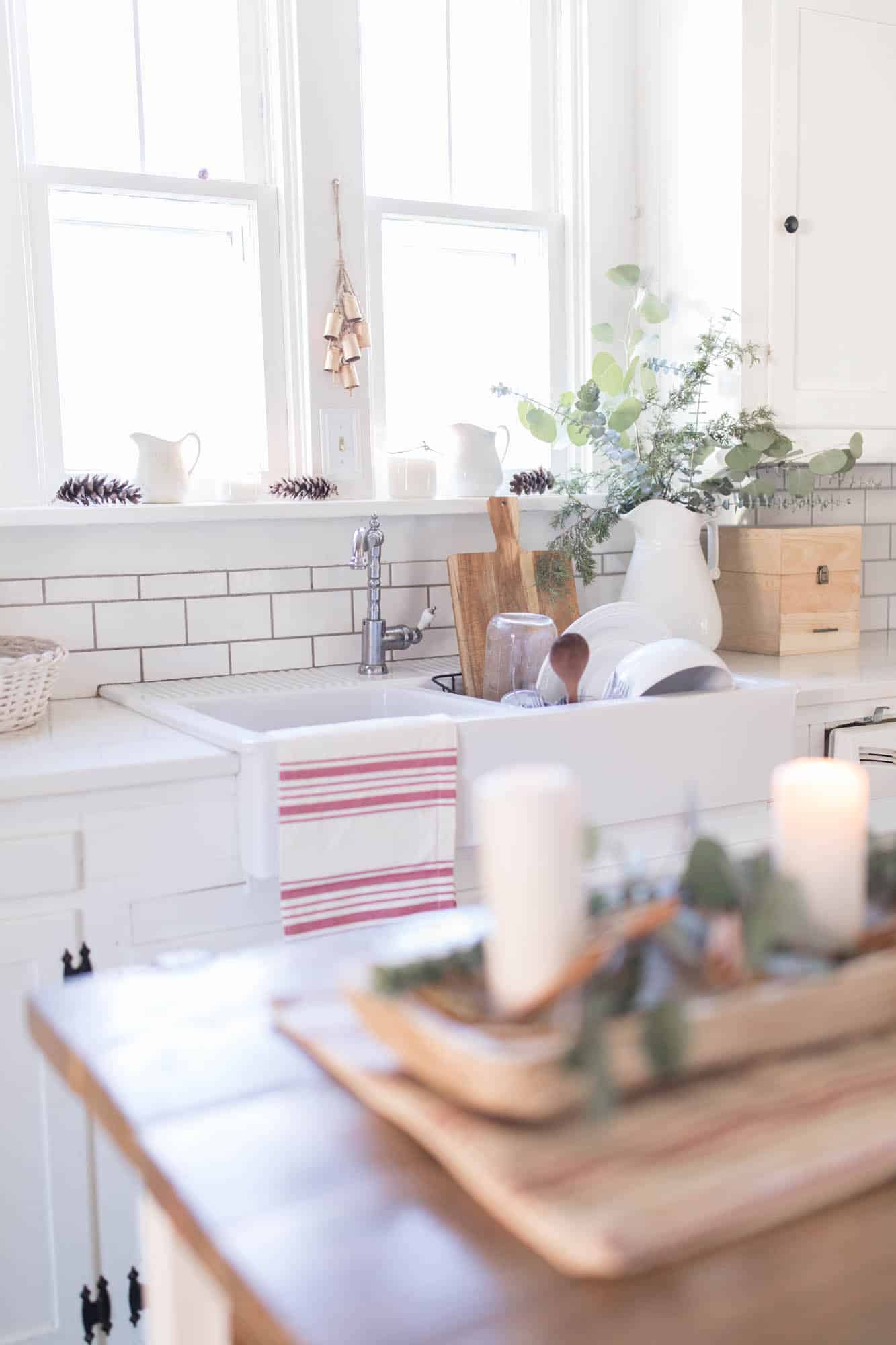 Decorate with me Farmhouse Christmas Kitchen
Hope you enjoyed watching me decorate our farmhouse Christmas kitchen! For more videos like this one, be sure to subscribe to my Youtube channel.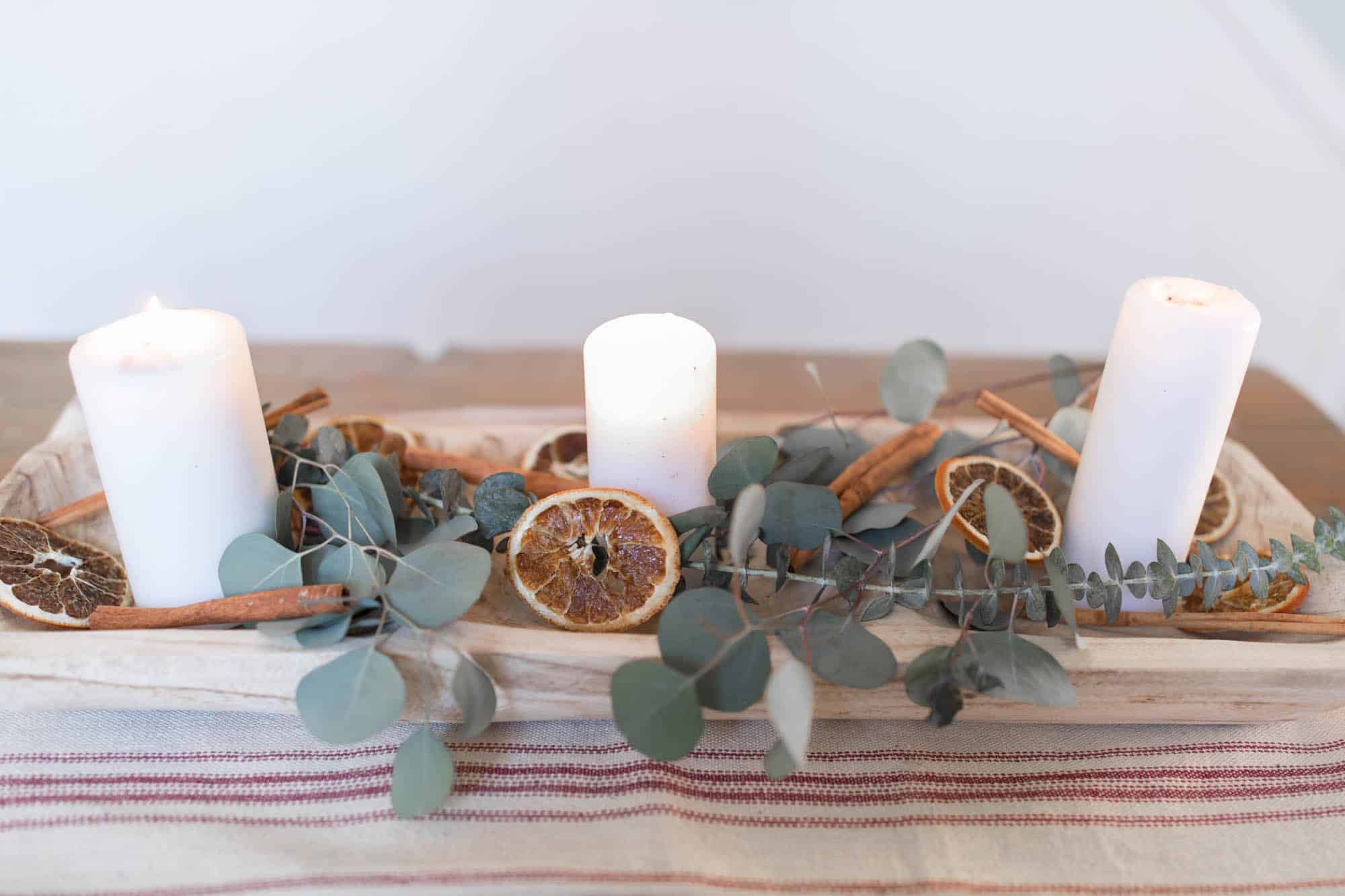 I created this simple centerpiece with dried orange slices, cinnamon sticks, fresh eucalyptus and white candles.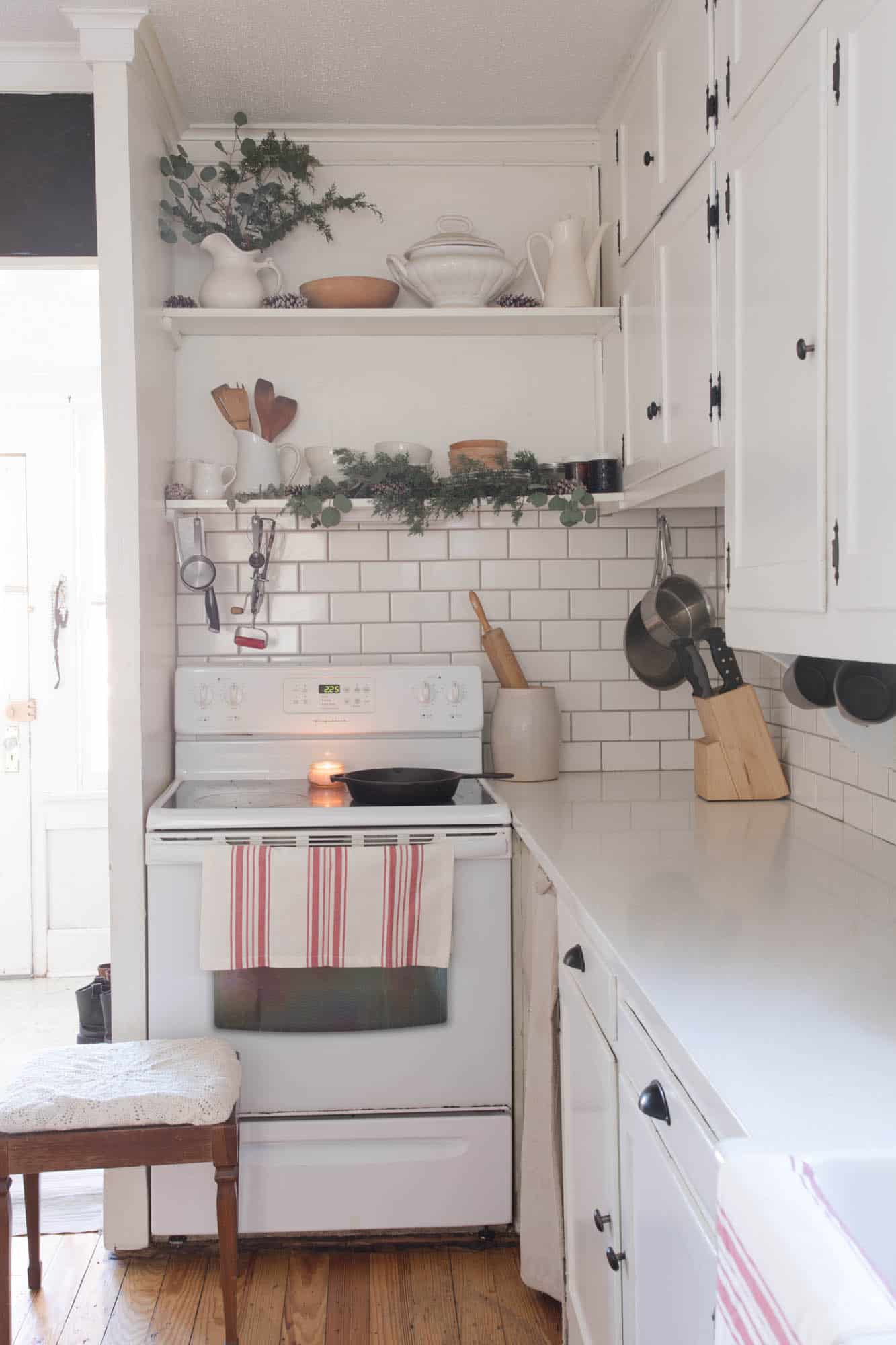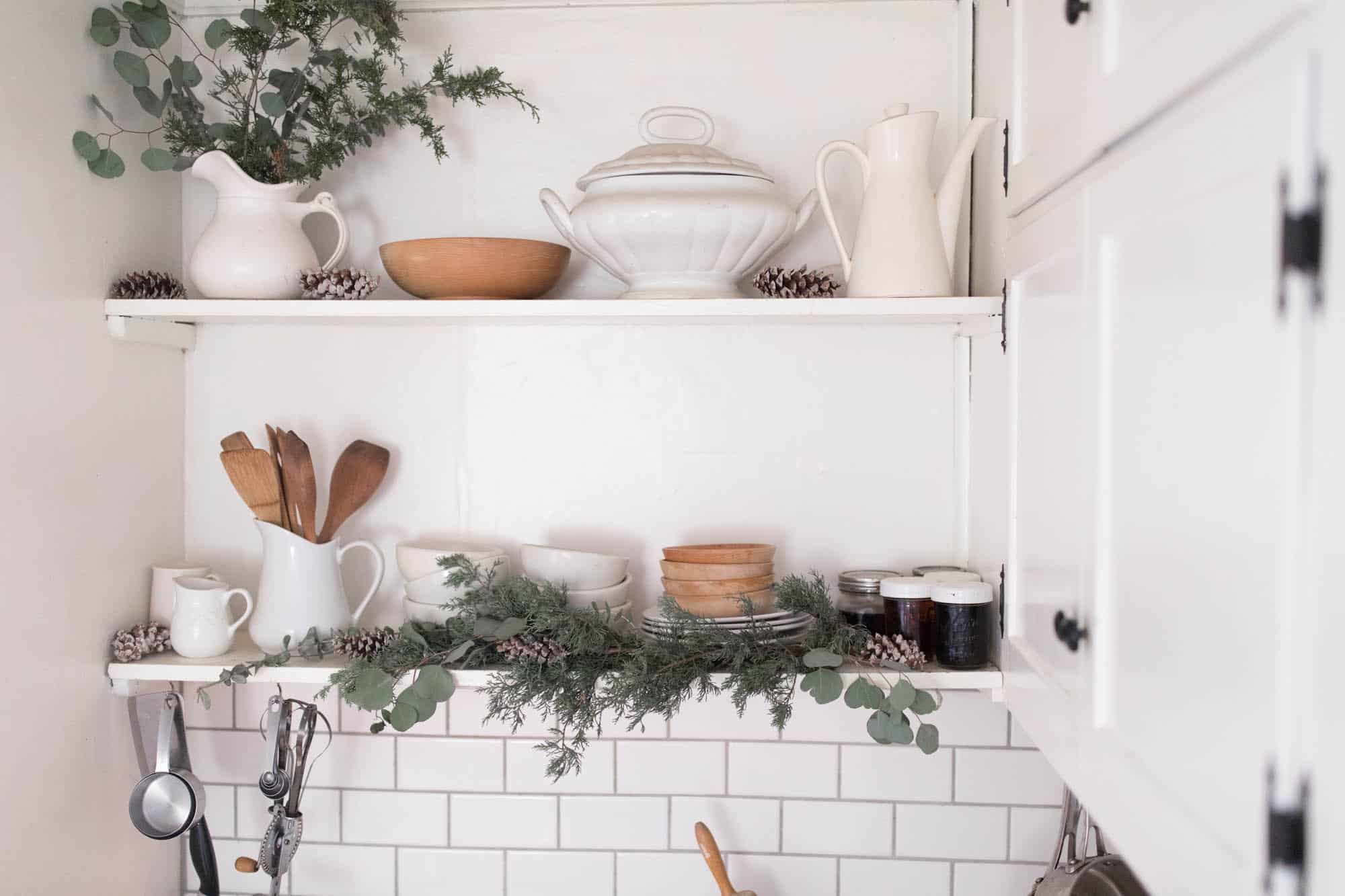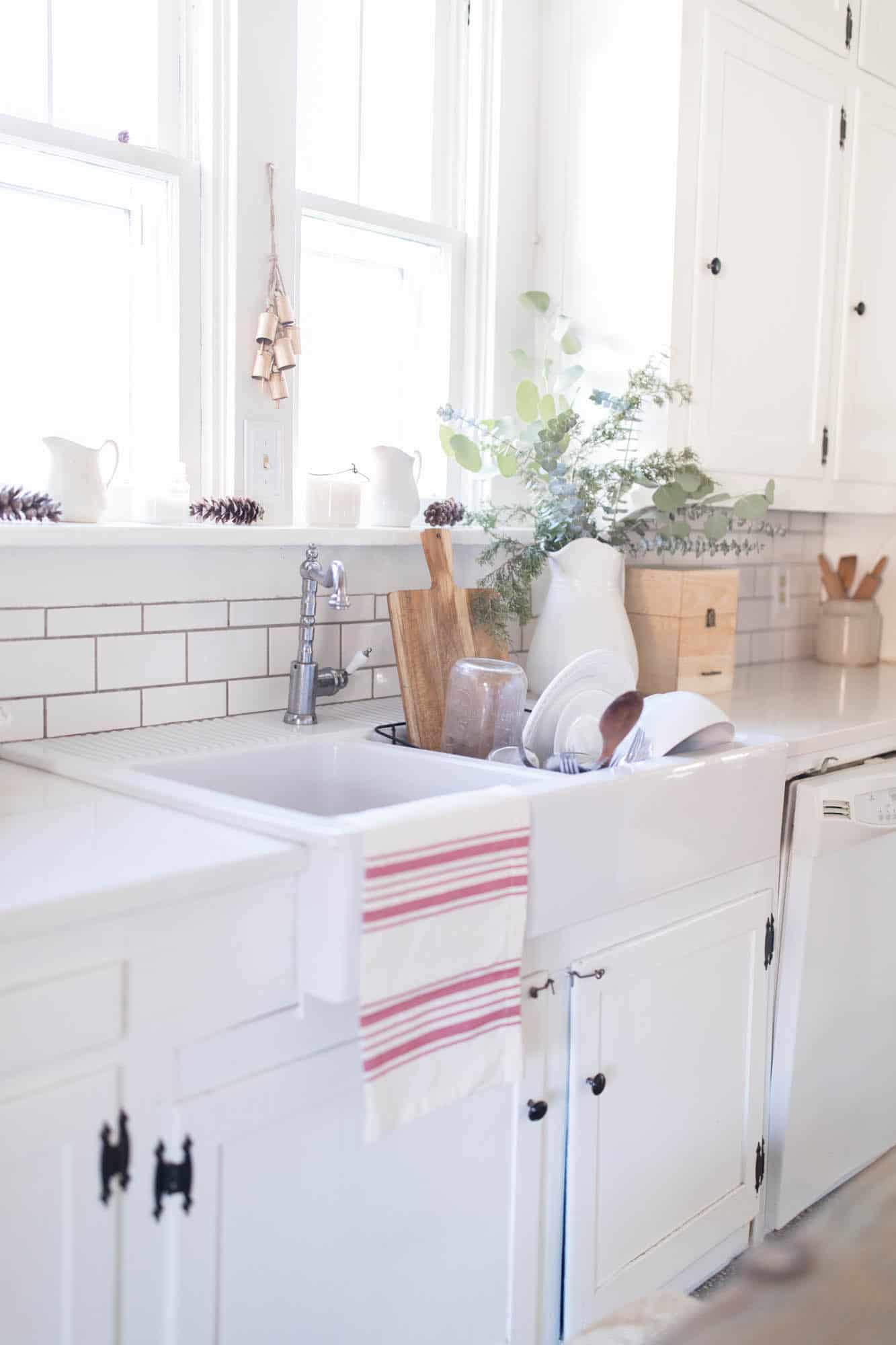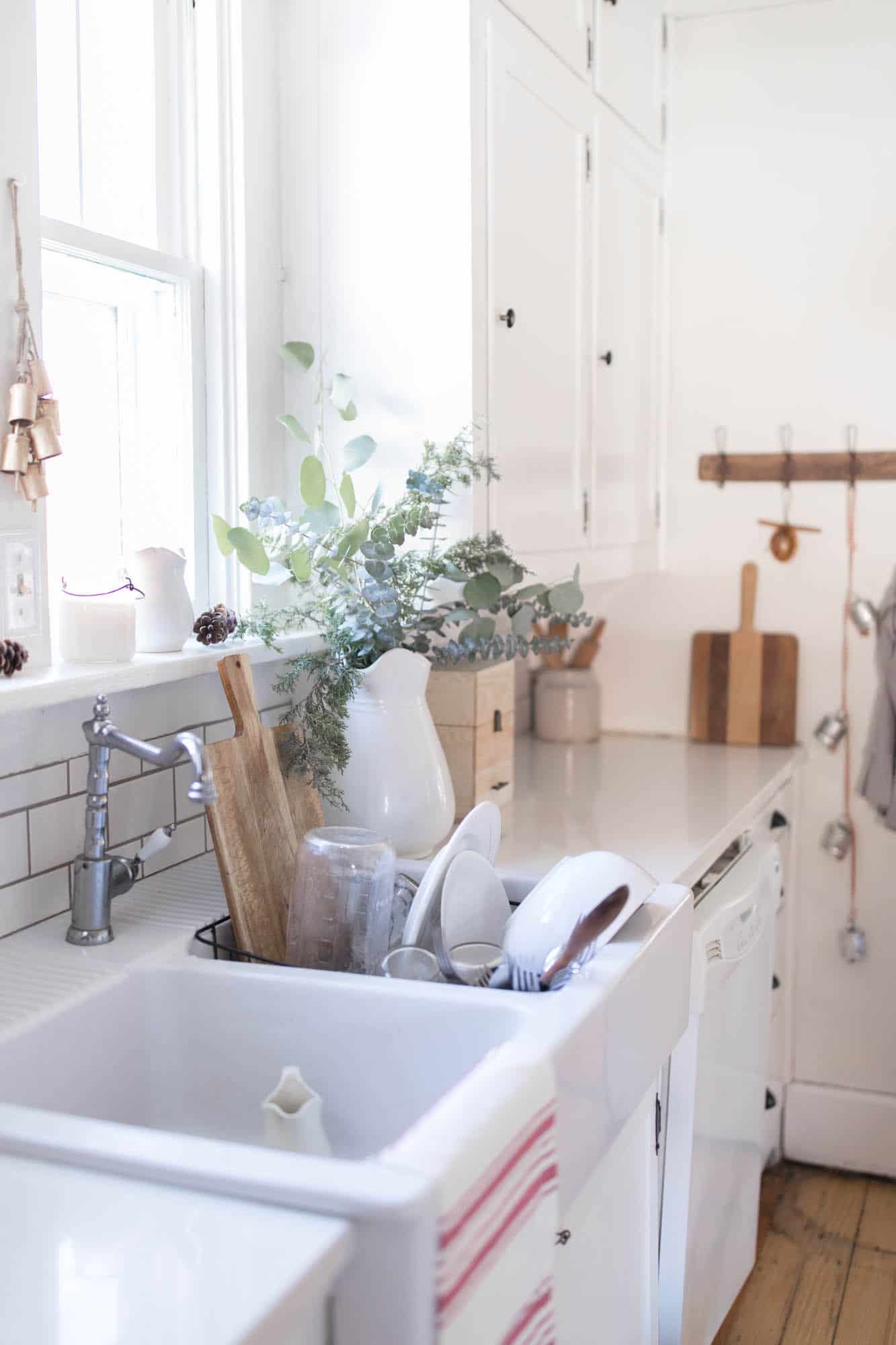 Gingerbread house making with the kids has been a tradition for several years now. Although I have taken it to many different levels of involvement! One year we bought a kit that we had to put together. Another year we made the entire thing from scratch. And this year…well, we just bought a premade house that the kids could decorate! Because, #priorites. Either way, the tradition remains.
I think they had fun with it!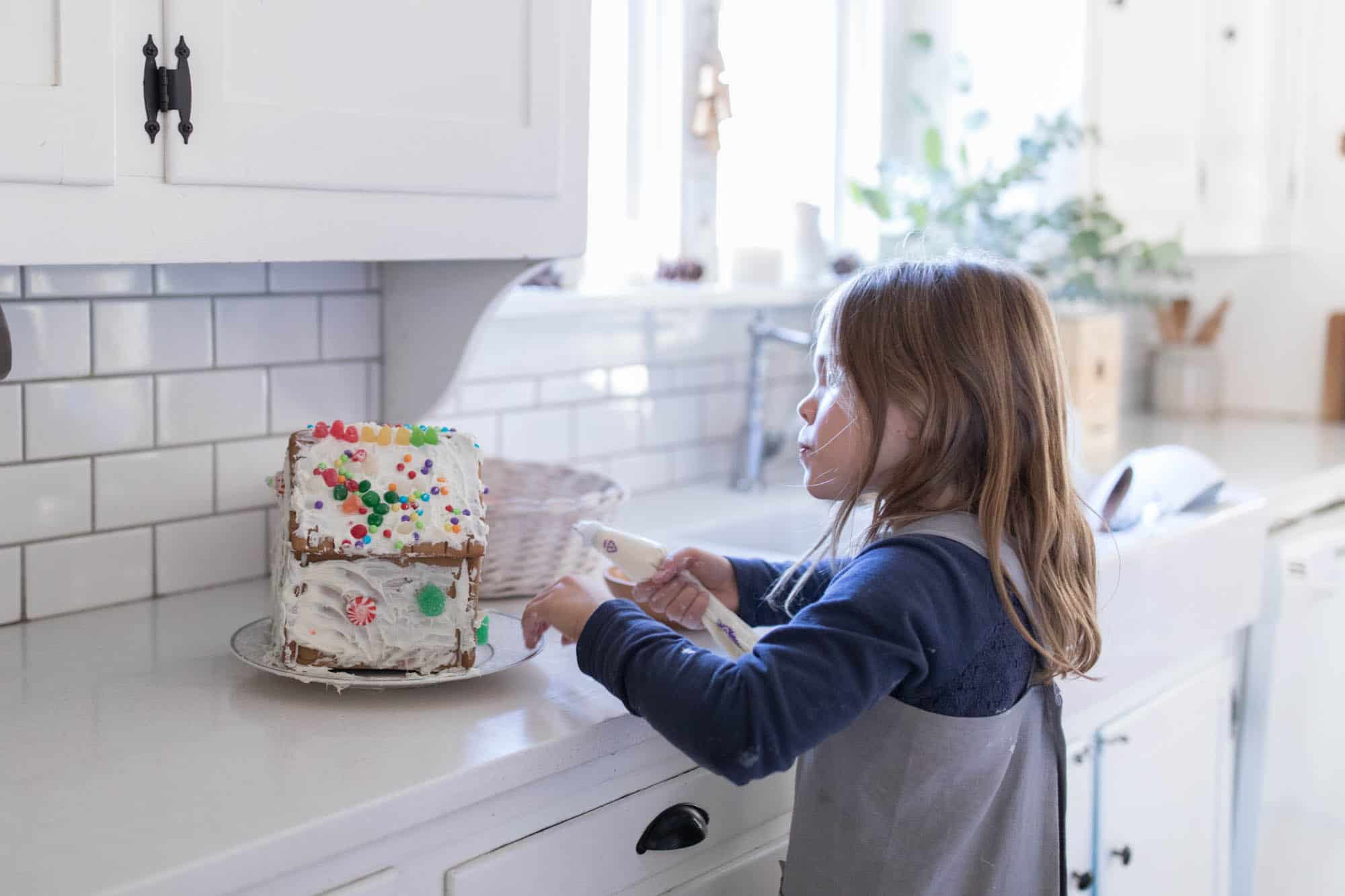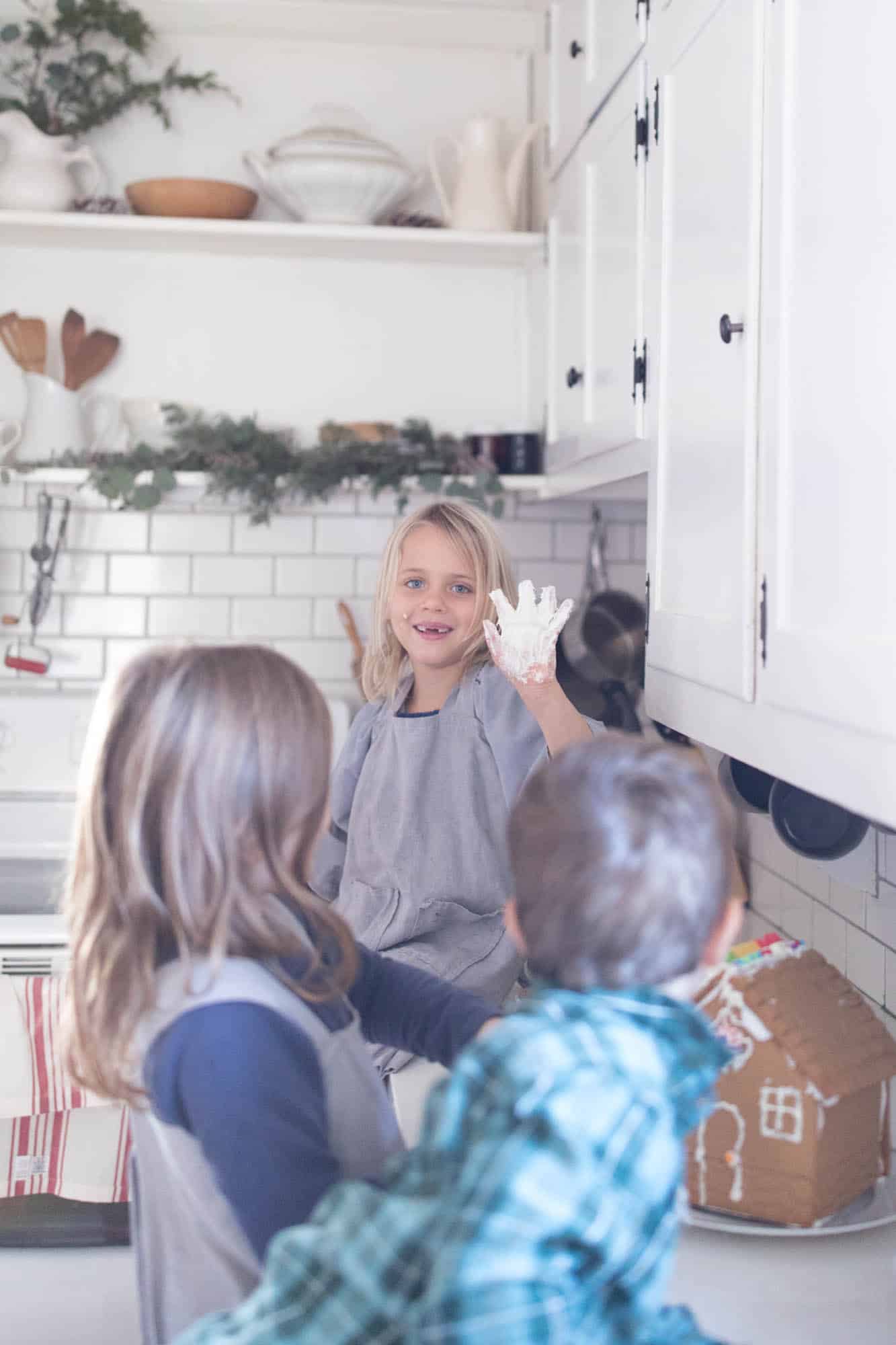 Thank you so much for stopping by the farmhouse!
Shop the Post

This post contains affiliate links. See my full disclosure HERE.