We are all about easy and healthy snacks in the farmhouse, yogurt and granola being a staple. Learn how to make yogurt in the Instant Pot, to enjoy this awesome snack on the cheap.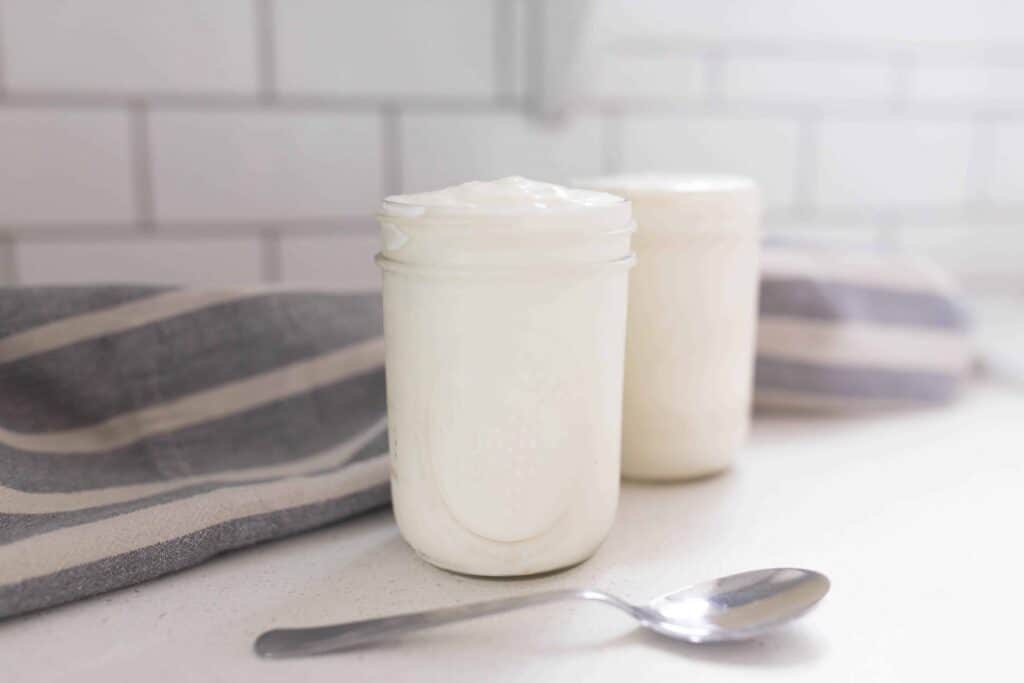 Yogurt making has been more of a saga over the last ten years, than something I could say I confidently mastered five years ago.
First, I tried the crock pot method. It went something like this. Get the milk super hot in the crock pot. Then, after it cools back down, wrap it up in five towels to trap the heat in.
Ask me how many milk soaked towels it took for me to quit that method.
Next, I tried something similar with heating pads and a cooler. My results were inconsistent at best.
When my family went on the GAPs diet, a gut healing protocol, in 2016, I learned about 24 hour yogurt. The premise behind this is that the gut can't easily digest lactose, but when yogurt is fermented for at least 24 hours, the good bacteria consume all the lactose.
I might be reporting the science a little wrong, but its definitely somewhere in the neighborhood of right. Basically, yogurt that has been fermented for 24 hours is suitable for a gut healing protocol.
Now, do you think my crock pot or cooler method can keep milk at a constant temperature for 24 hours? Not a chance.
Because of this, we stopped consuming yogurt and dairy products, while we were on the GAPS protocol, all together.
November 2016, I finally tried out the Instant Pot everyone was talking about. And boy oh boy, my yogurt dreams came true!
Here there was a magical little machine that cold effortlessly convert a gallon of milk into gut healthy whole milk yogurt. You have to be sure to get an Instant Pot that has the yogurt function, because they don't all have it! (This one does.)
I have tried raw milk yogurt, and regular yogurt that is comparable to store bought. I've fermented it anywhere from 8 hours up to 24. All with great success!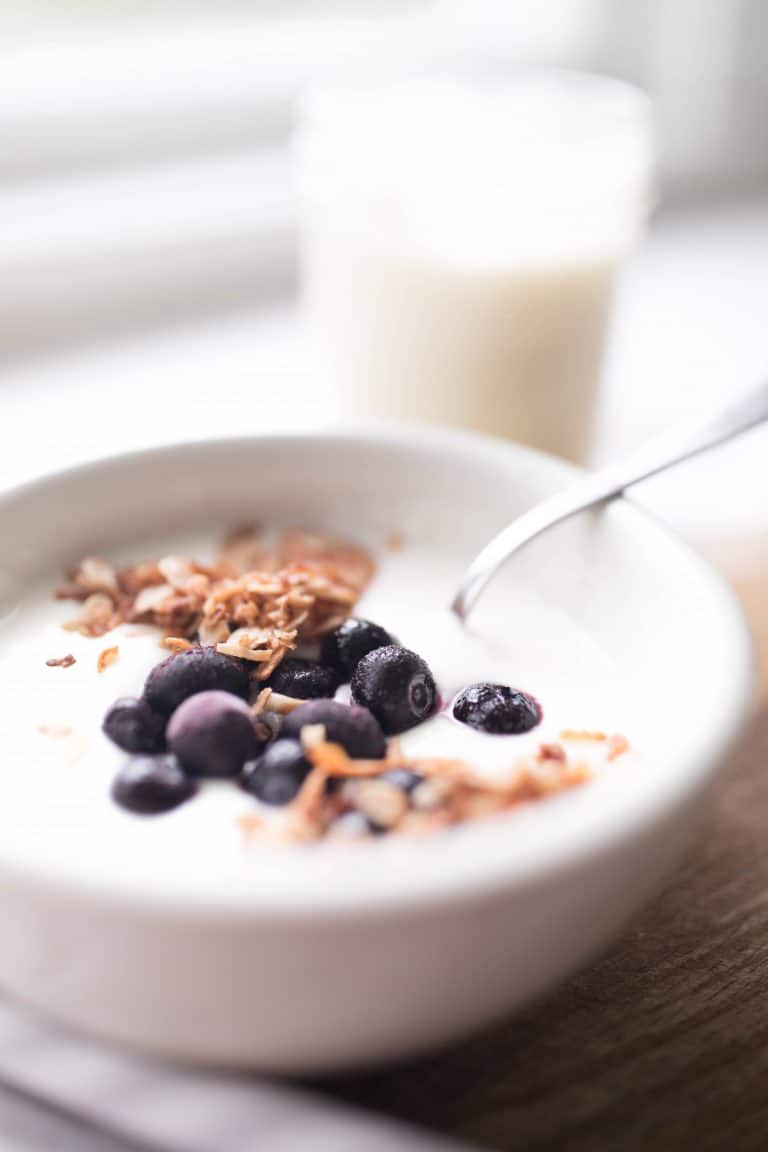 How to make yogurt in the Instant Pot video
How to make yogurt in the Instant Pot instructions
Pour a half gallon of milk into the Instant Pot, and press the "sauté" button. Whisking constantly, allow the milk to rise to 180 degrees. I use a small pocket thermometer to test the temp. Press "cancel" to turn it off.
 Allow the milk to cool back down to 115 degrees.
Whisk in 1/4 cup of plain yogurt. You can either use store bought, or start with a starter culture. I started with these cultures, and now I make the next batch with a little yogurt from a previous batch. I like to not get too far removed from the original starter. So, after four of five rounds of using the yogurt from a previous batch, I will go back to another starter packet.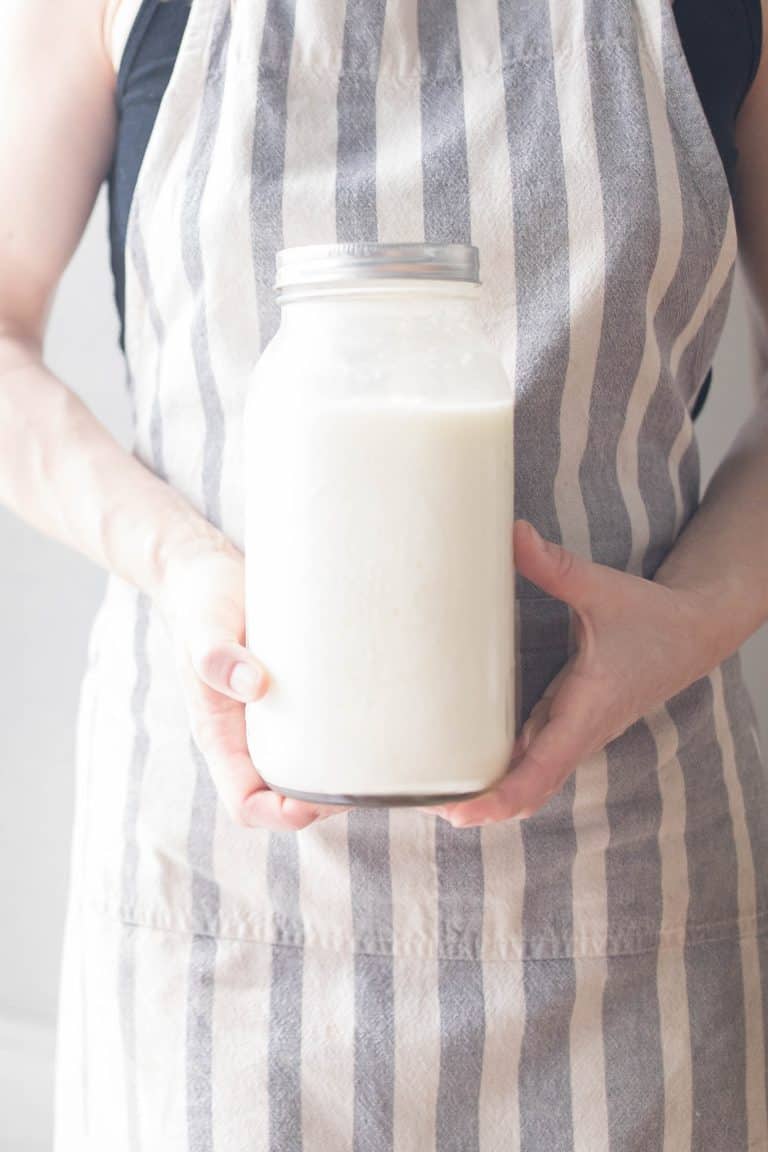 Why do you have to heat milk to make yogurt
Milk is heated to destroy bacteria that are present in milk, and could compete with the yogurt cultures, Lactobacillus bulgaricus and Streptococcus thermophilus.
Heating changes the structure of the proteins in milk that gel, causing the finished yogurt to have a thick consistency.
You don't have to heat the milk, but if you want to eat the finished yogurt with a bowl and spoon, you might want to. There is a way to make raw milk yogurt with the help of gelatin and some different cultures. I have had great success with this method from Traditional Cooking School.
As far as fermenting time goes, for bowls of yogurt I like to do the 8 hour ferment. Any longer and my kids say its too sour. For smoothies, they can tolerate the 24 yogurt. I sweeten it up by blending it with frozen bananas and strawberries.
When my yogurt is all done, I store it in a half gallon mason jar with a plastic lid. It will keep for two weeks.
Do you like to make homemade kefir? Get my free ebook on our five favorite kefir smoothie recipes: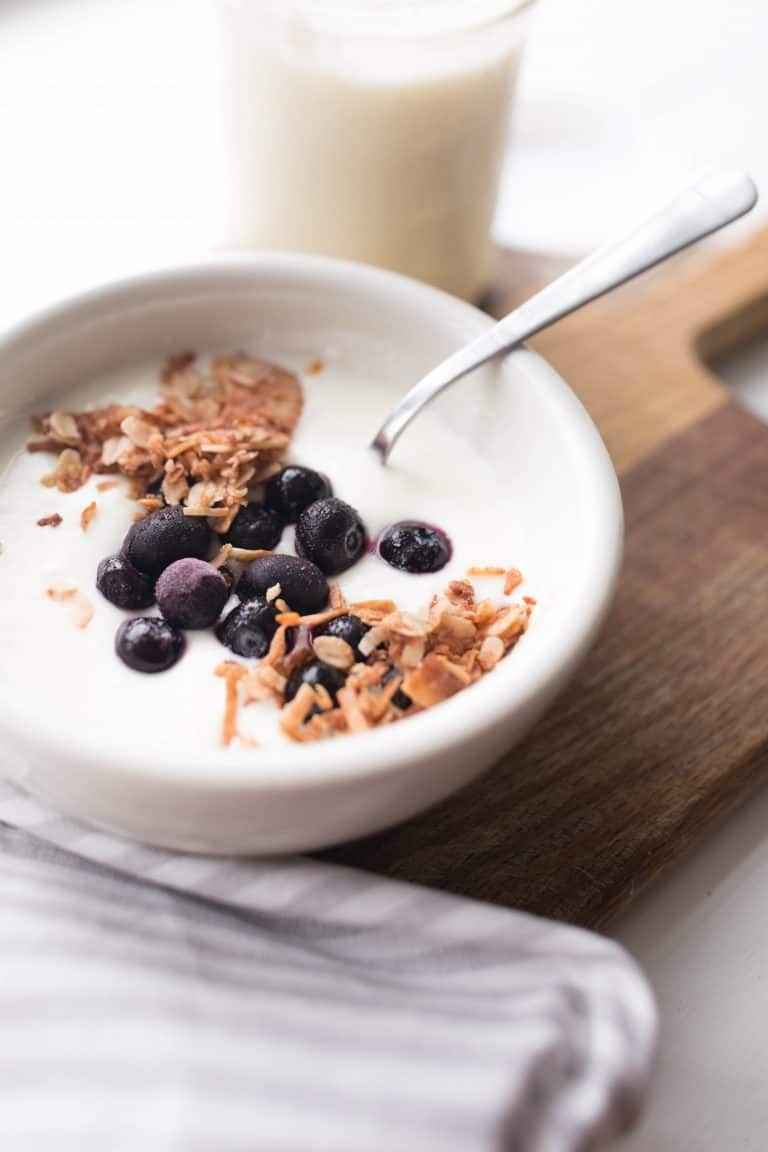 Shop the supplies
These are affiliate links, which means I make a small commission at no extra cost to you. See my full disclosure HERE.
Instant Pot with Yogurt Function
Thank you so much for stopping by the farmhouse!
Pin it for later