I share what we eat in a week to give you some healthy breakfast ideas for family. We like to keep our menu pretty simple and basic.
If you guys follow along very much with the farmhouse shenanigans, you know that I am not much of a planner. Be it meals, blog content, projects, you name it..I'm pretty much always just taking one step at a time.
Several months ago..shoot, it may have even been a year ago..I shared a post about how I get healthy meals on the table without planning. As a follow-up to that, I did a video where I showed what exactly we eat on this "plan". It's not a plan, but what the heck else do you call it? Anyway, you all seemed to love it for some reason.
So, now I'm back with the breakfast edition.
Healthy Breakfast Ideas for Family Video
Now, I realize this video probably makes us look pretty boring, but I like simplicity. I don't mind eating the same things over and over, while throwing in whatever is seasonally available (or on sale) here and there.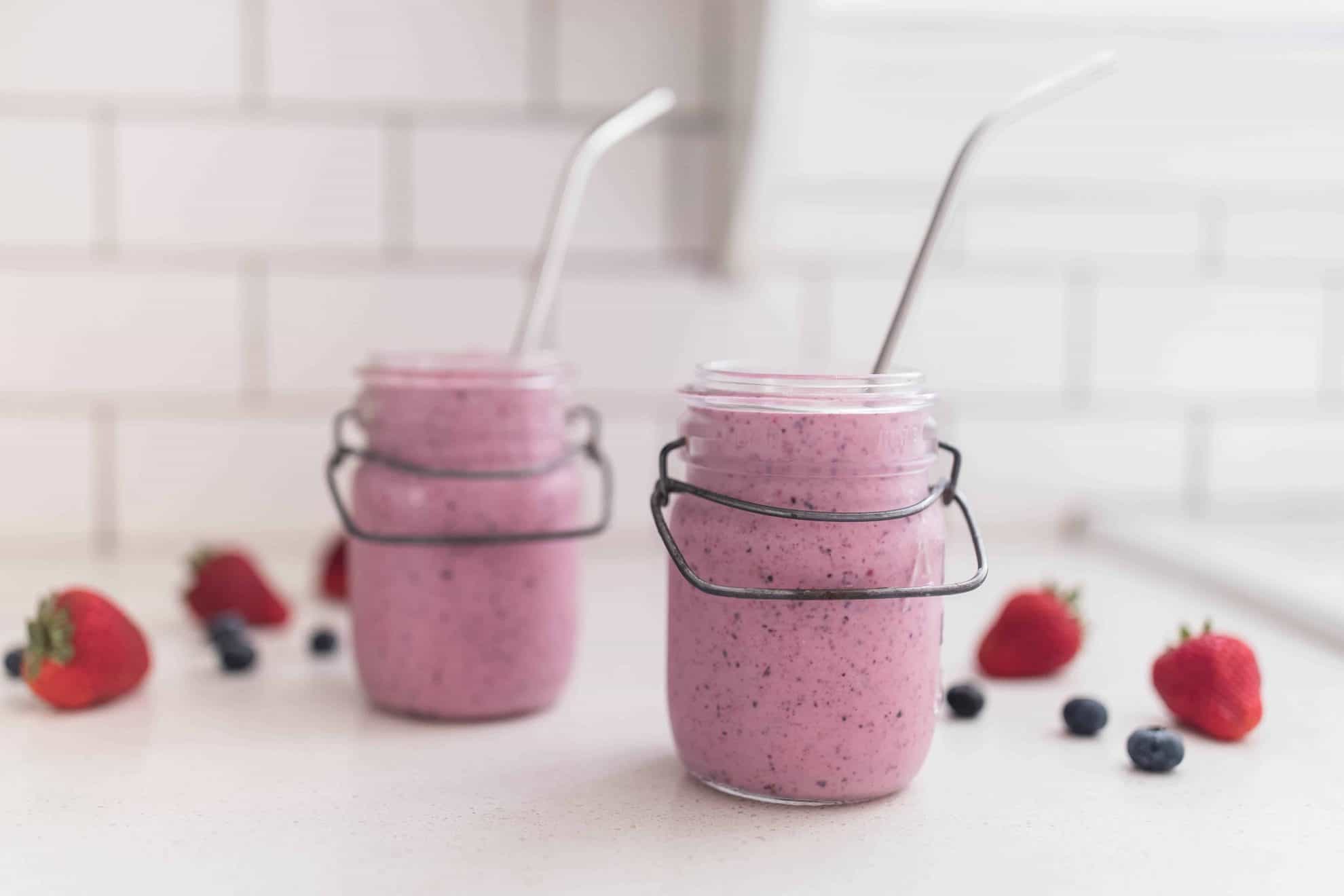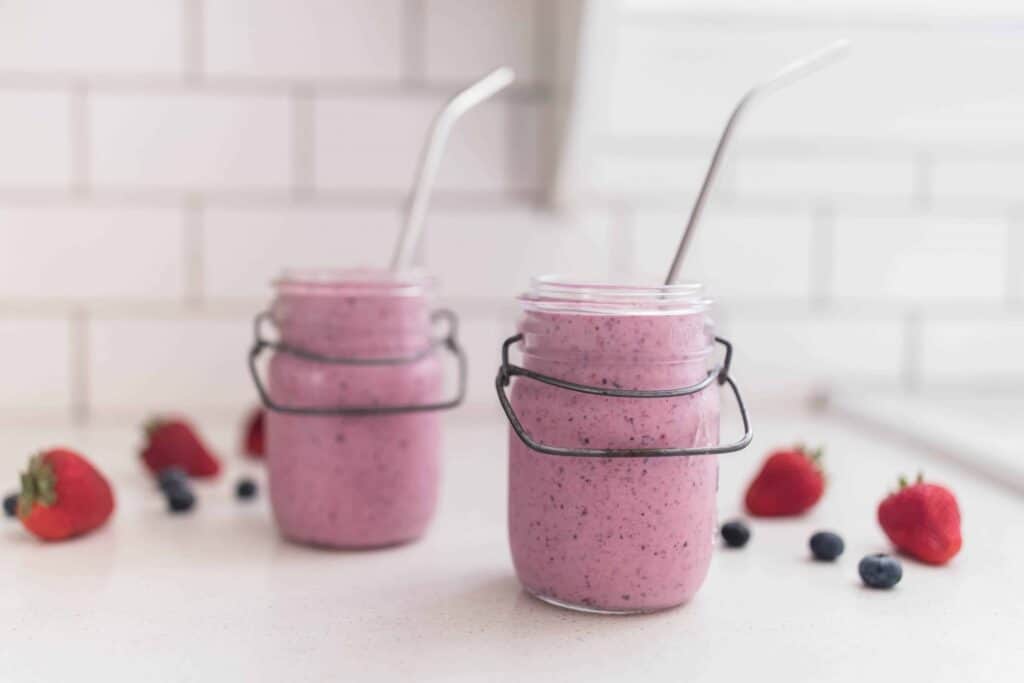 More often than not we eat some kind of kefir smoothie, and some kind of eggs. I may switch out the fruits or throw some veggies in the eggs, but that is the basis. It has protein, probiotics, carbohydrates, fats..pretty much everything to start your day on the right foot!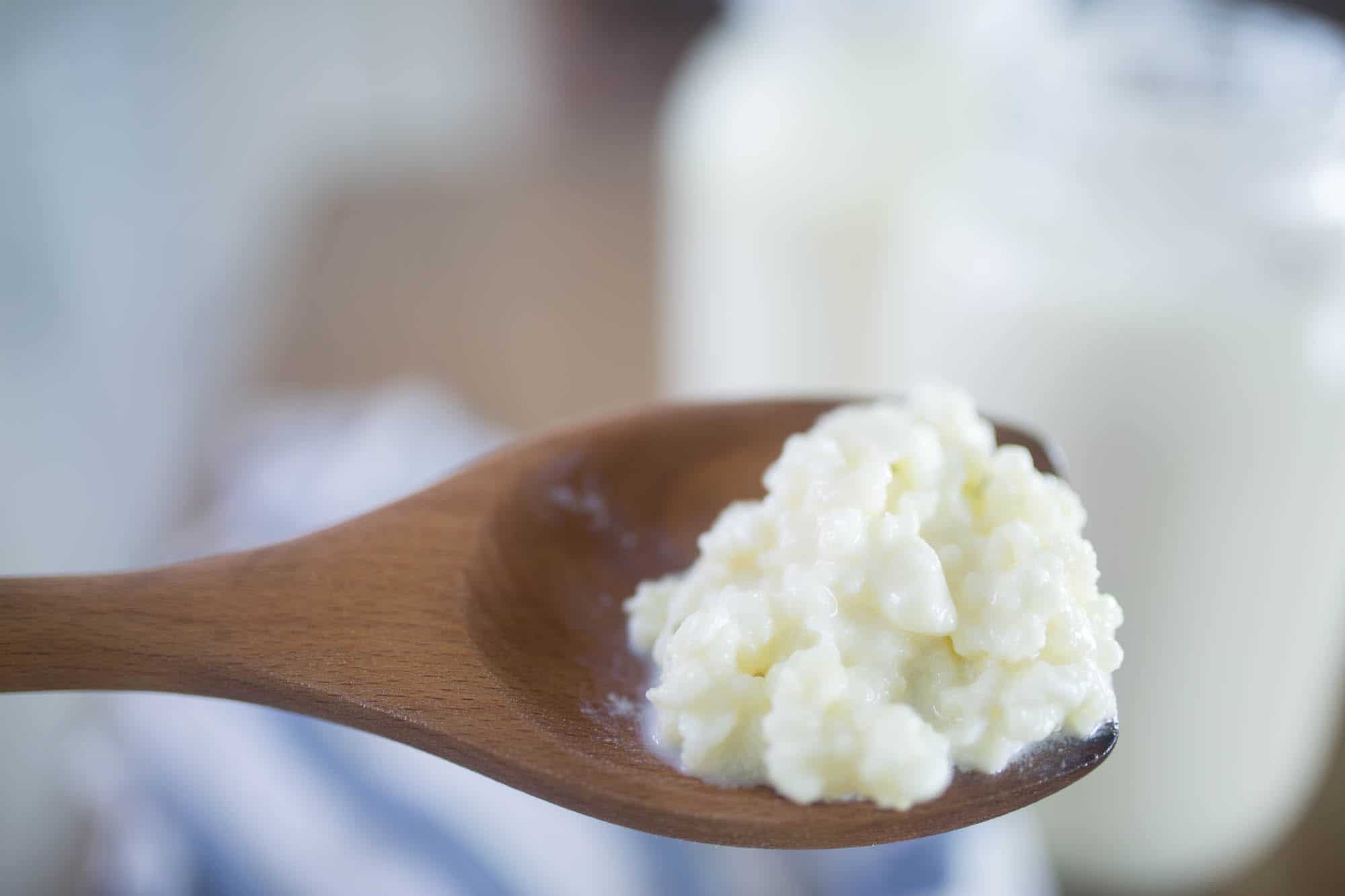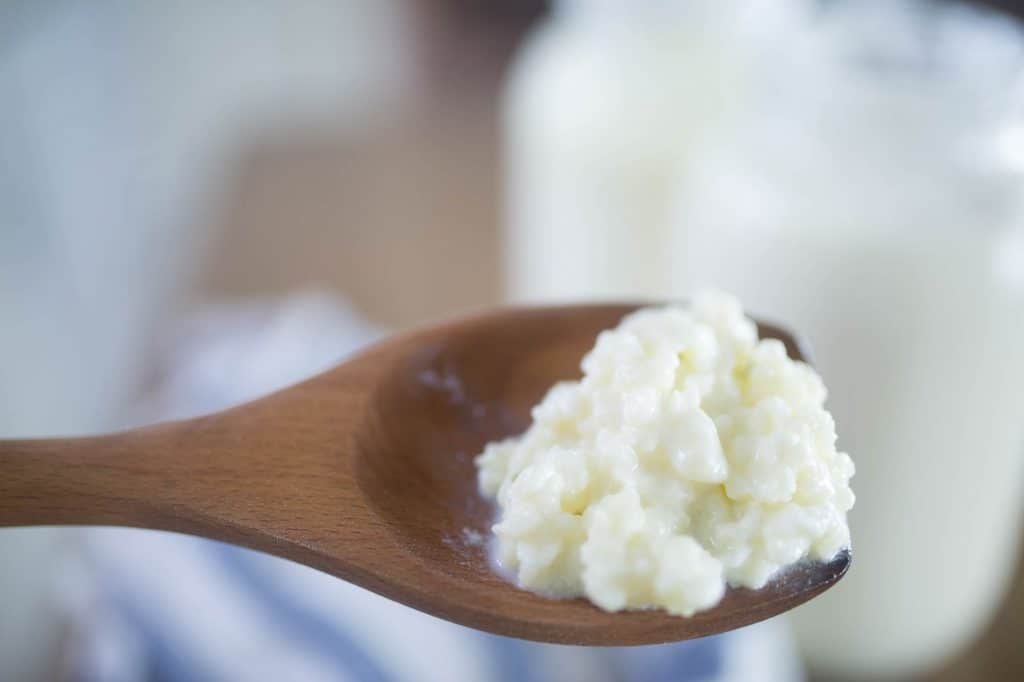 I found this recipe for sweet potato oatmeal bake several years ago, and it has kind of always stayed in the rotation. I like that the oatmeal is soaked overnight in kefir. This is a traditional method of preparation to neutralize phytic acid and make the oats more digestible. When my kids get sick of eggs and smoothies, this oatmeal bake is a welcome treat!
Saturdays are always sourdough pancake days. My father-in-law comes over because he says they are the best pancakes in the world. There really is nothing like sourdough. Get my sourdough pancake recipe HERE.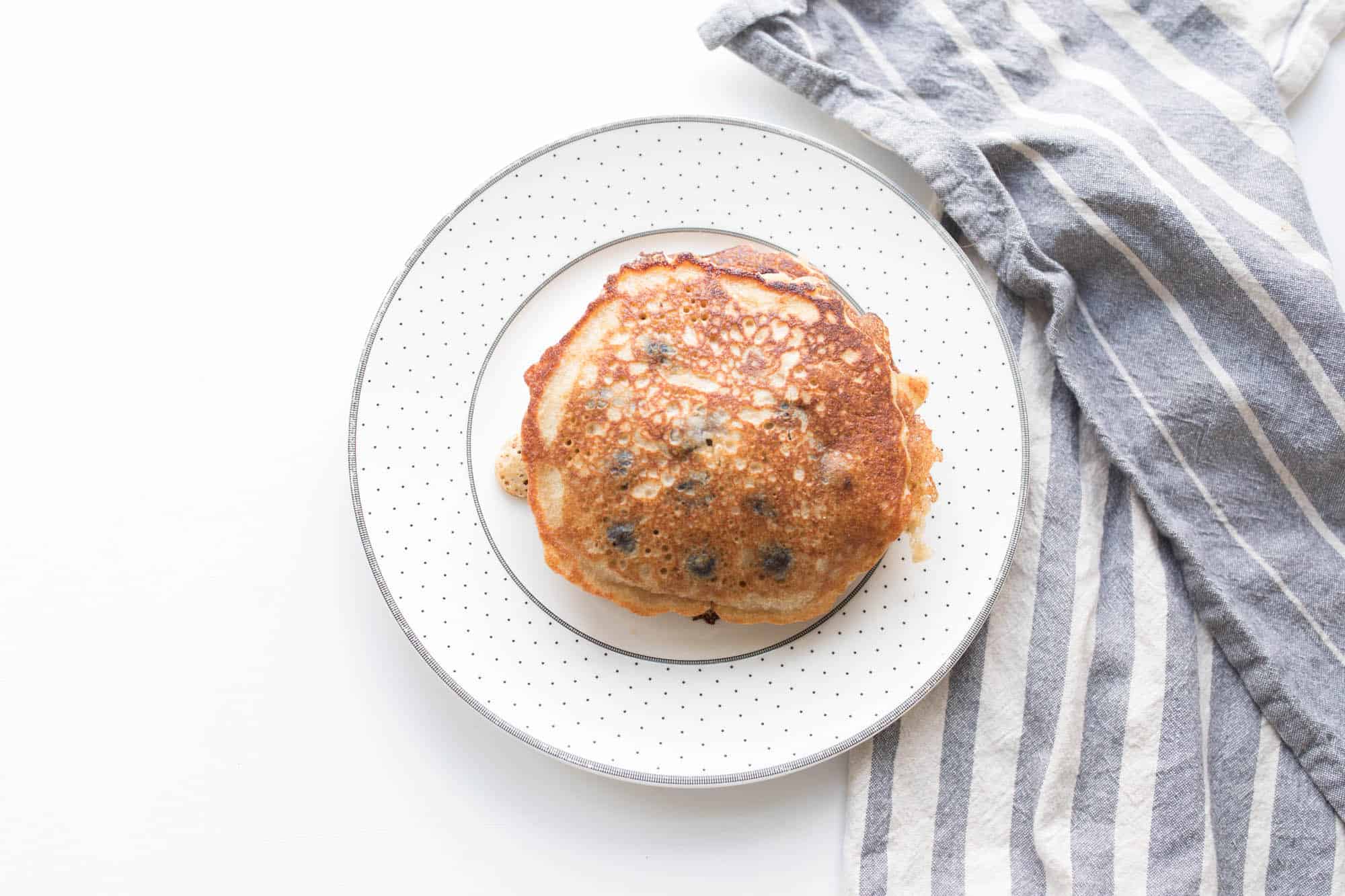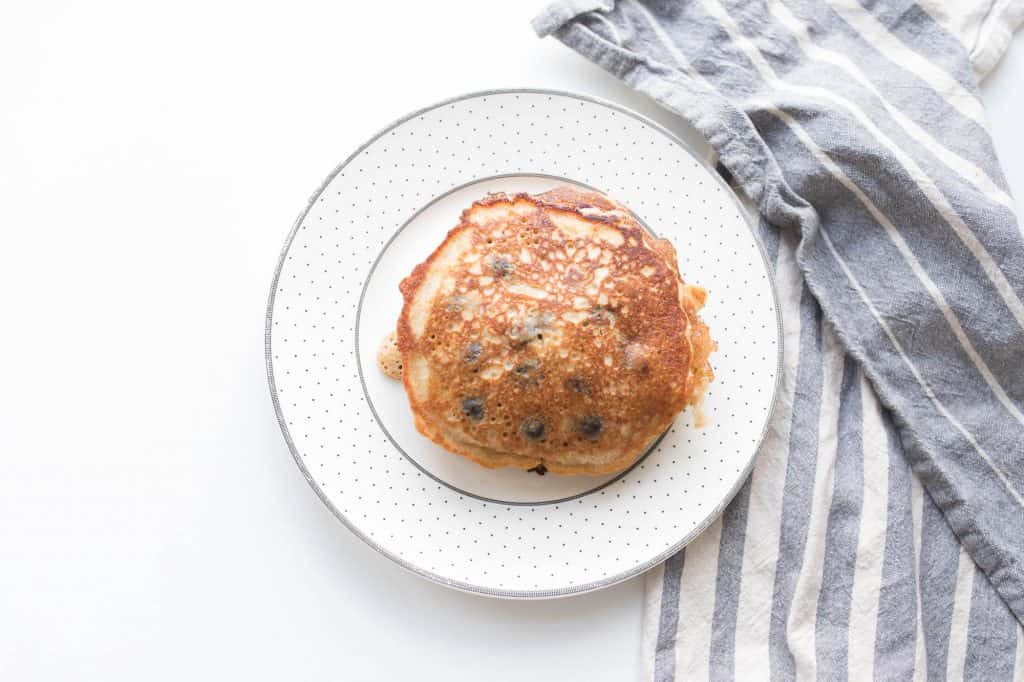 Raad more about the benefits of milk kefir and see my video on how to make it HERE.
Also, make sure to grab my free ebook on our five favorite kefir smoothie recipes:
[thrive_lead_lock id='12981′]Hidden Content[/thrive_lead_lock]
What do you make for breakfast in your home? Let me know in the comments below.
Thank you so much for stopping by the farmhouse!
Pin it for later