Come prep some healthy freezer meals with me. Make eating a healthy meal more convenient and quick. Delicious, whole-food freezer meals that your family will love and devour.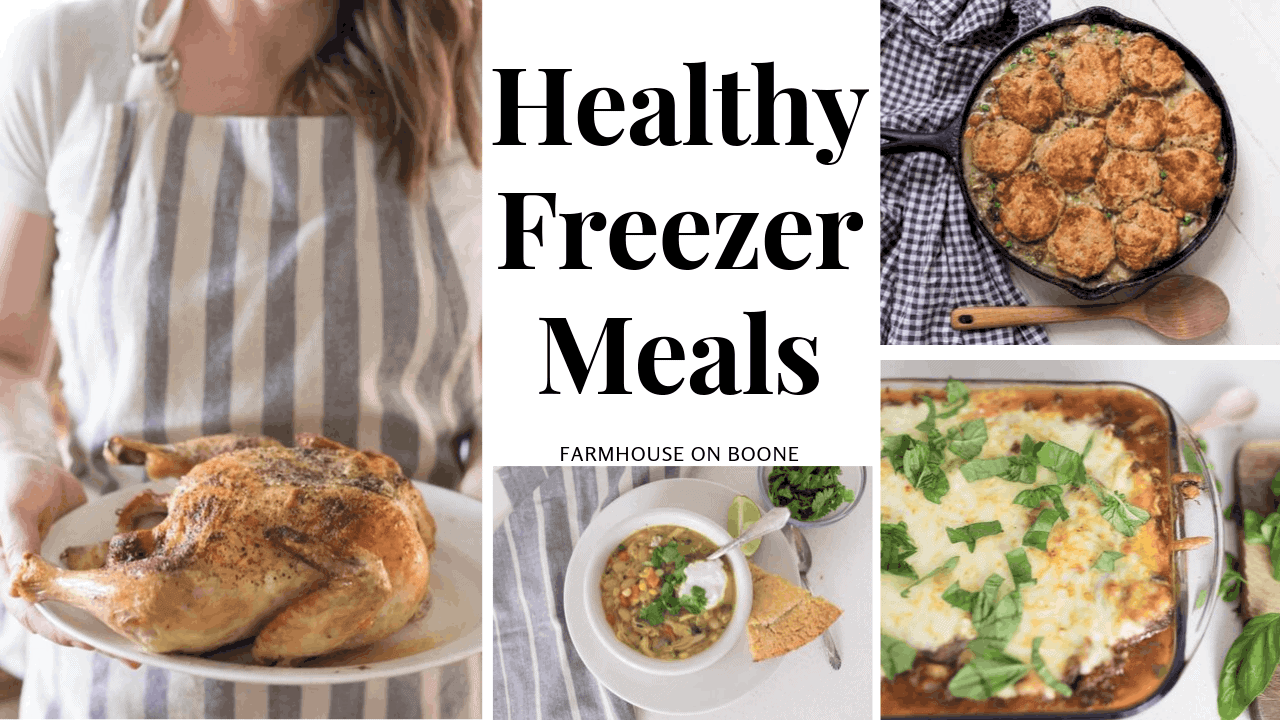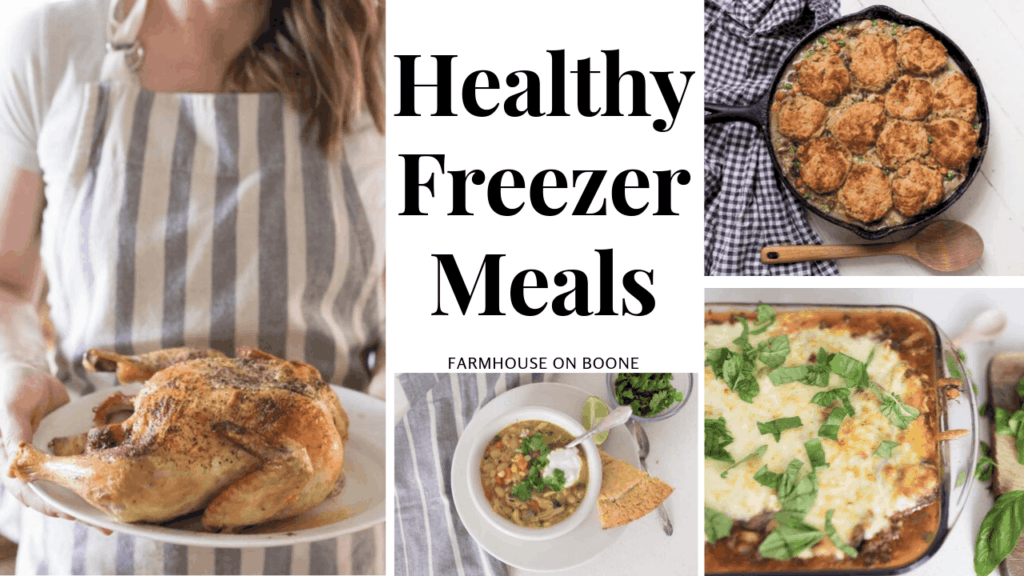 This post contains affiliate links. See my full disclosure here.
Today I'm doing some meal prep for baby number 6.
If you have been following along here, YouTube, or Instagram, you may know that I am getting pretty close to delivering my sixth baby. I'm almost 38 weeks pregnant, so it is getting to be crunch time for baby.
I've never delivered a baby early, so I'm anticipating this baby to be the same. I was medically induced with my second child so she came a little early, but that is a different story for a different day.
The other four that were born completely naturally were all born between 40 weeks and 1 day to 41 weeks and 1 day. So I'm not really expecting this baby to come any time soon even though technically I'm full term.
Personally, I'm hoping to not go into labor until at least 40 weeks. My labors went a lot better, and it gives me more time to prepare.
I know how this goes though and before you know it I will be having a baby and we need some meals plans.
Now if you have been following along here, you may know that I am not much of a meal planner or prepper. I'm more of a throw it together, what is in season, what we have the most of, kind of person.
The only reason this is feeling like a really good idea to do is because although Luke is home helping with the kids and blogging is our full time gig, I'm still the cook.
Luke can make just about anything, but cooking is what I like to do, it is my job, and I enjoy it.
These healthy freezer meals will just help ease the transition.
Planning Whole-Food Healthy Freezer Meals
I have a note going in my phone that has the meals that I wanted to make and how to prepare for this.
Try to include detailed instructions for reheating the meals. This way if someone else wants to cook, it will make it way easier for everyone during the transition of adding a baby to the family.
Make a list of all the ingredients needed, and what needs to be cooked/assembled.
The day before I actually started meal prep, I got some sourdough things going: sourdough tortillas, English muffins, and sourdough biscuits to top another recipe. I wanted to make sure they could ferment for at least 12-24 hours, for the gut healthy benefits that come from soaking grains.
Tips For Planning Healthy Freezer Meals
Soak beans overnight. You could also use canned beans, for simpler prep, but dry beans are much cheaper and a healthier option.
Freeze extras. I'll be making 3 whole chickens. What I don't use for the white chicken chili and chicken pot pie, I'll just shredded it up and put it in the freezer for easy meals like burritos, tortillas
Cook as much as you can at one time. Less dishes if you can just reuse the ones you are already cooking with.
Have cooking containers, and plastic bags for freezing ready. I will put completed freezer meals in a 9×13 glass baking dishes, use the ziplock bags for ingredient storage, and 1/2 gallon mason jars for the white chicken chili.
How To Freeze Foods In Glass Containers:
Wait until food is completely cool before putting them in glass jars and placing in the freezer.
Freeze foods without the lid on so it has room to expand.
Leave a 1-2 inch head space giving it room to expand.
On The Menu: Healthy Freezer Meals
3 Whole Chickens- These will be used to make chicken pot pie, white bean chicken chili, and the rest will be put in the freezer to make burritos, chicken salad, etc.
6 pounds grass-fed ground beef. This will be used for taco meat, lasagna, nachos, and meat sauce.
Zoodles With Meat Sauce
Breakfast Sandwiches made with sourdough English muffins – These are really simple to make, freeze, and reheat in the toaster oven. We will probably do use these for breakfast or dinners. I'm adding peppers and onions to the sausage. Once the mixture gets put on bread and covered in cheese, the kids won't even notice they are there.
Sourdough Chicken Pot Pie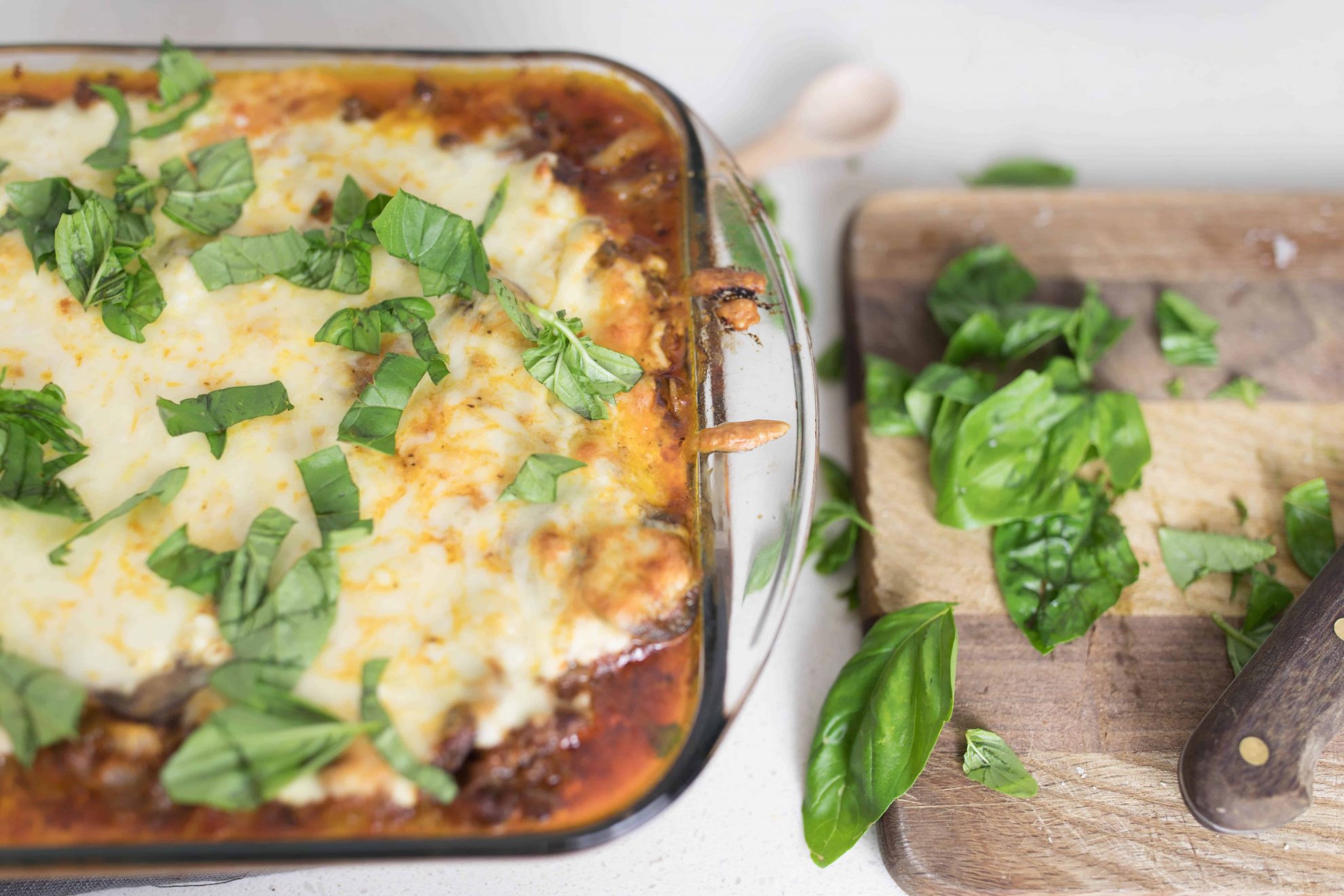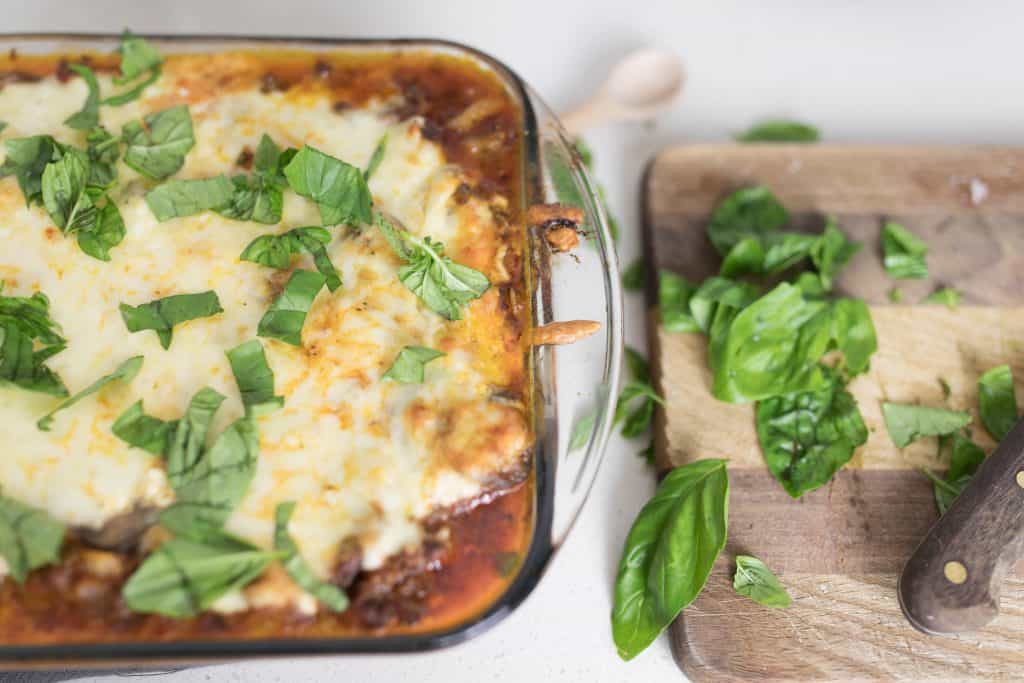 Sourdough Tortillas – for quesadillas and tacos.
Sauerkraut – We are getting close to out and this makes a really simple and healthy side. We like to include a fermented food at every meal.
Whole-Food Healthy Freezer Meals – Prep With Me Video
How To Make The Healthy Freezer Meals
How To Make Breakfast Sandwiches
Cook sausage, peppers and onions in a skillet over medium heat.
Add two dozen eggs to a bowl, add the cooked sausage, about a cup of milk, salt and pepper.
Pour into a 9×13 baking dish and bake at 350 for about 35-40 minutes. I like doing it this way because then I can easily cut the baked egg mixture into squares and they don't fall apart.
When the eggs are done, top them with cheese and allow them to sit there while the cheese melts.
Cut the eggs into 24 squares, cut the English muffins in half, sandwich the egg/sausage mixture between the English muffins, and wrap each individual sandwich in aluminum foil.
To serve:
I like to pull these out of the freezer and place in the fridge in the beginning of the week to thaw.
Remove from foil and heat them in the oven or we used to use a toaster oven. Place on a baking pan, a glass baking dish, or cast iron skillet in a 300 degree oven for 10-15 minutes, or until they are warm all of the way through. I will usually do one per person.
Zoodles With Meat Sauce
I'm used a spiralizer to make some zucchini noodles and freeze them.
Then I froze some cooked grass-fed beef with peppers, onions, and garlic.
To reheat: Mix the beef mixture with a jar of organic spaghetti sauce (I use Aldi brand) and add zoodles. Such a quick and healthy meal.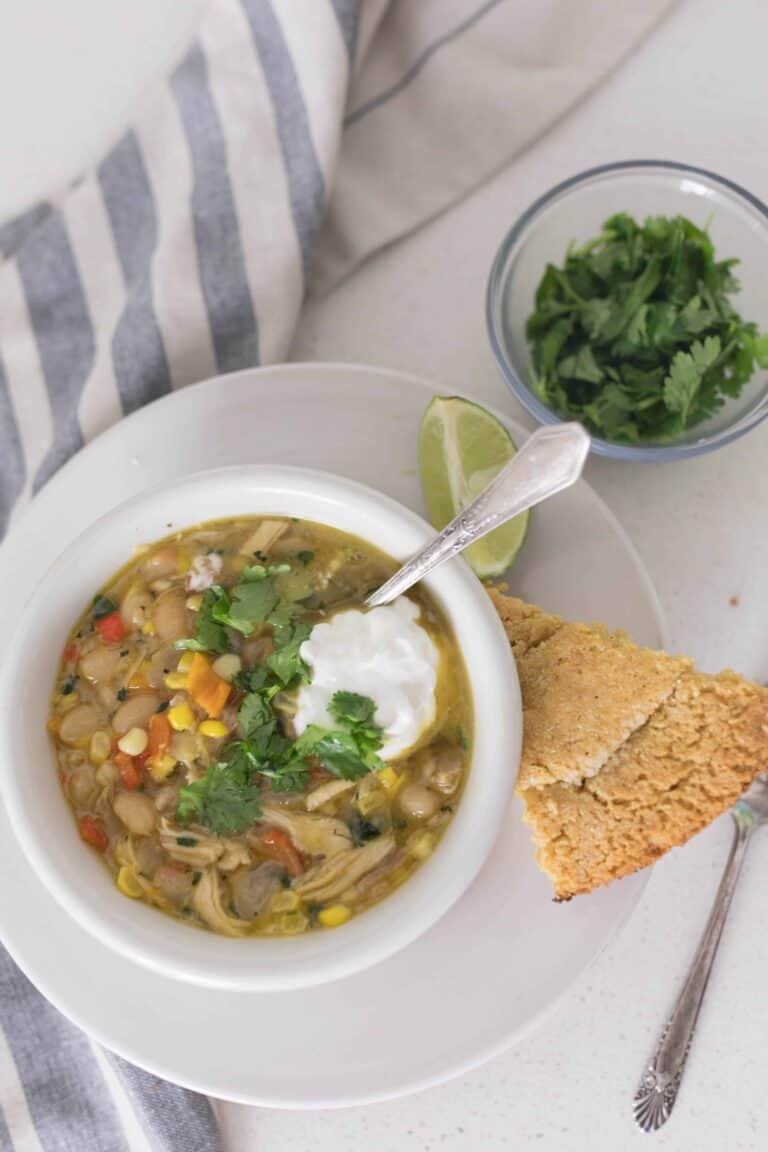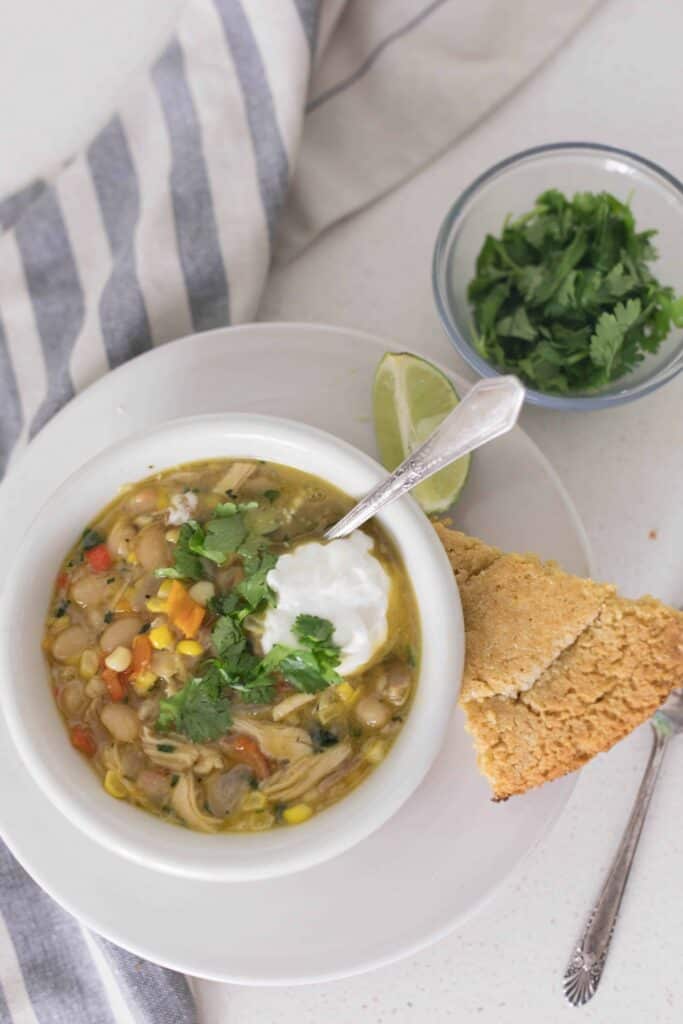 Follow the recipe, allow to cool completely, and then freeze. I freeze them in 1/2 gallon mason jars. Make sure to leave 1-2 inch space in each jar to allow for expansion.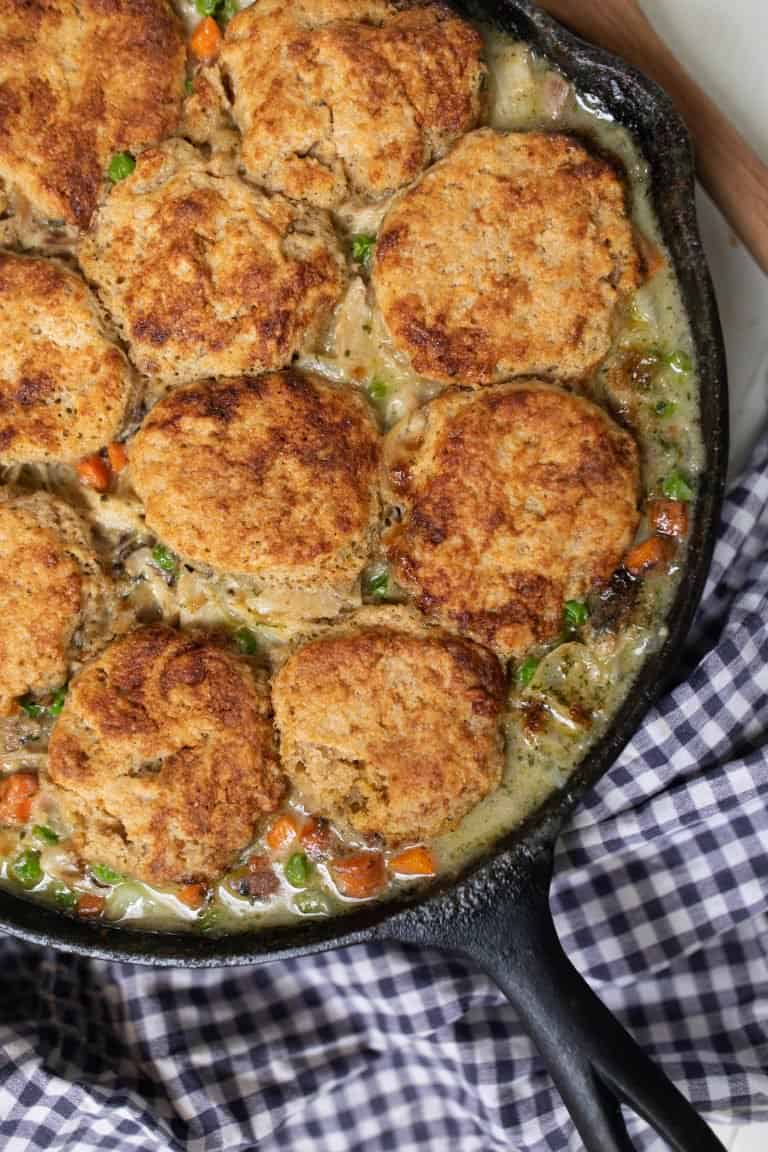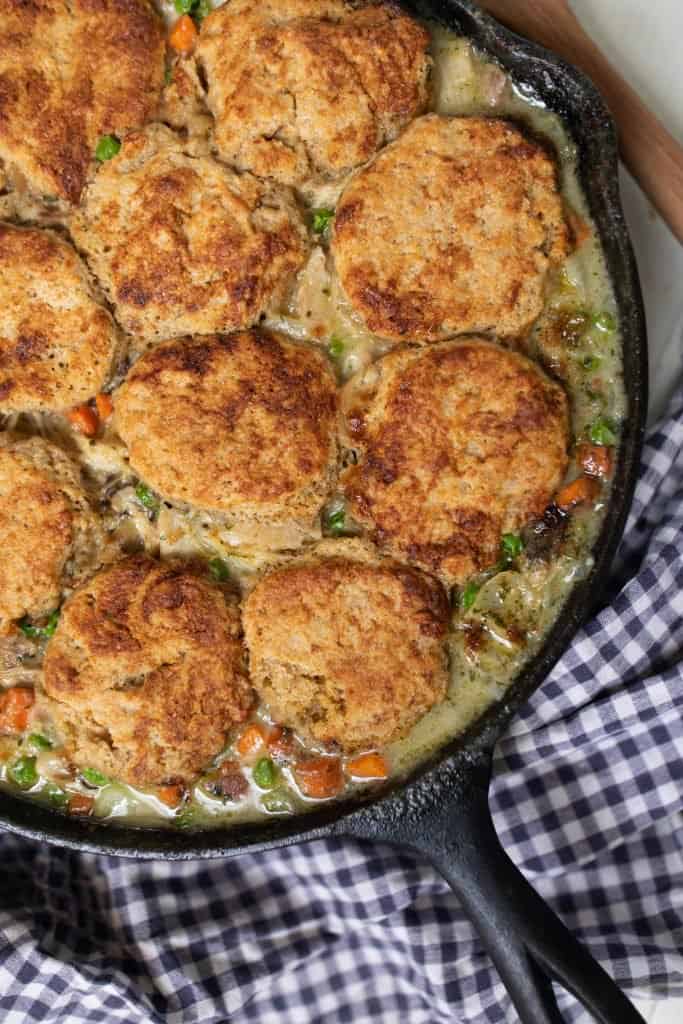 Usually, I make the whole thing in the cast iron skillet and just bake it right in there, but since this will be frozen, it will go into a 9×13 glass baking dish.
Cook the filling, put it in the glass baking dish, top it with raw biscuits, and then freeze. This way it is all going to get baked together and the biscuits will be really fresh.
Pull from the freezer the night before and allow to thaw in the refrigerator.
Bake at 350 for 45 minutes, or until bubbly and the biscuits turn a golden brown color.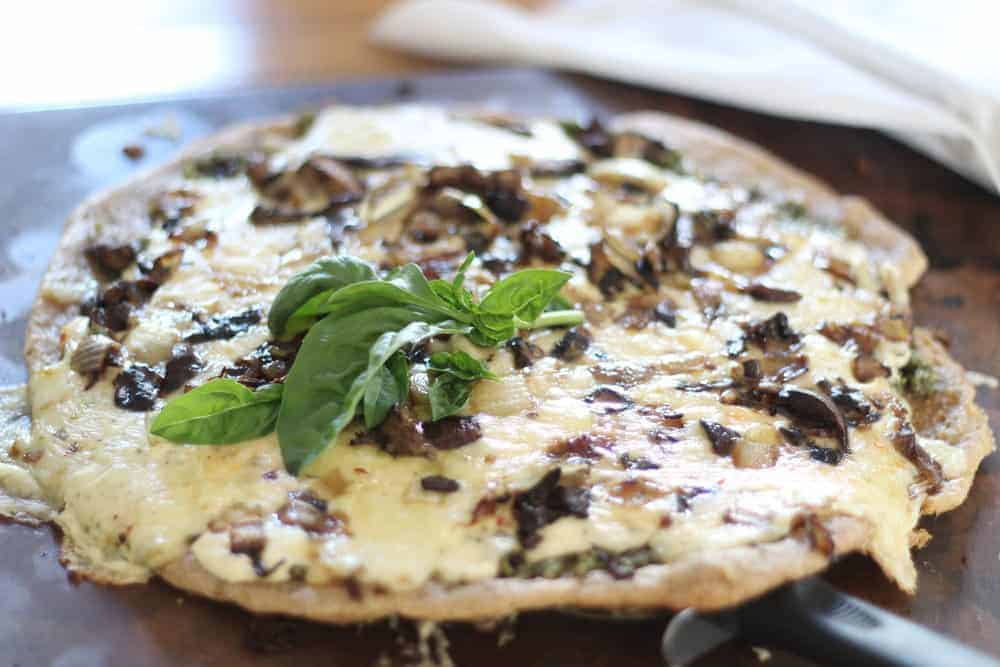 I shred up some mozzarella cheese for sourdough pizzas, and put it in the freezer in a ziplock bag. I don't buy pre-shredded cheese because it is coated with stuff and melts terribly.
When it comes time to make the pizzas, my husband can just make this super simple sourdough pizza crust, top it with a jar of store-bought organic sauce, and use the frozen shredded cheese. If he is feeling extra ambitious he can add veggies.
Shop this post
Glass Baking Dish with Silicone Lid
Shop all of our favorite kitchen tools in the Farmhouse on Boone Amazon shop!
Check out some of our other favorite dinner ideas straight from our farmhouse kitchen:
Pin It For Later