Just three basic ingredients make up this super simple Homemade Gummy Bears Recipe. With a few optional add-ins, they pack a powerful immune boosting punch, as well.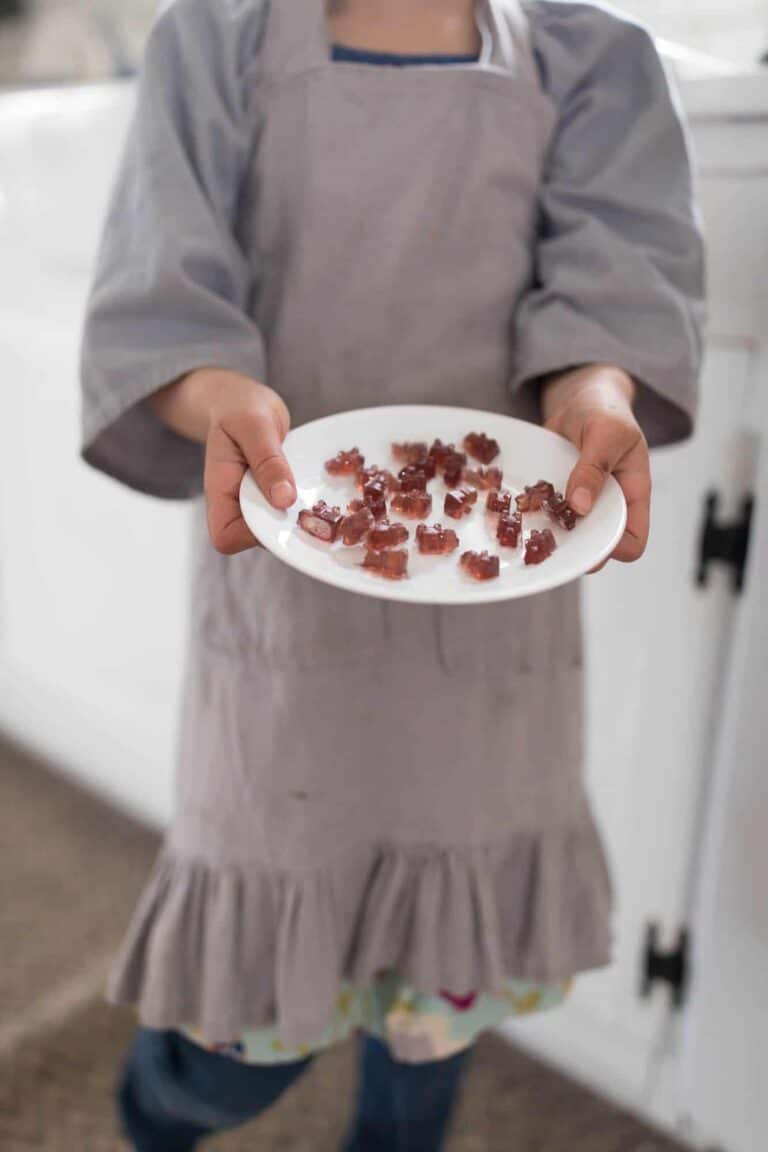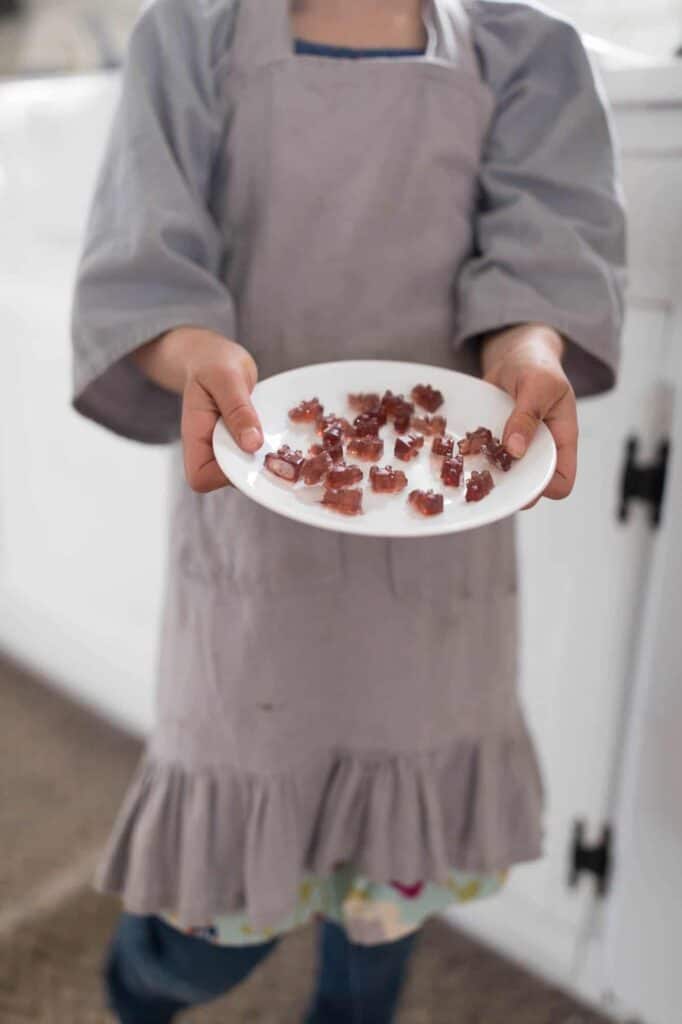 Homemade gummy bears are a fun treat to make for the kiddos, that aren't bad for them. The best part is they can be customized with superfood ingredients to actually tip the scale onto the healthy side.
Now this recipe isn't super practical, and I definitely don't have homemade gummy bears around all the time. I just wanted to put that out there, lest anyone thinks my cupboards are always stocked with healthy homemade versions of Cheezits and Poptarts, also. Lets face it, my kids normally have to be content with a handful of frozen blueberries for a treat.
With all that said, this recipe is a fun thing to make occasionally, and kids love it! They can also help out a lot with making them. 😉
My kids made this video for their Hey, Crafty! Youtube channel, where they share crafts and recipes for kids. So I will let them show you how to make Homemade Gummy Bears, or as my 2 year old says in the video, "Gummo barrs".
Homemade Gummy Bears Recipe Video
Homemade Gummy Bears Recipe
1 Cup Juice of Choice (We normally use grape juice, but any kind would work!)
2 Tablespoons Honey
1/4 Cup Gelatin
Gelatin is a superfood all on its own. You know how the goal of bone broth making is to have it gel when placed in the refrigerator? That is because the process pulls gelatin from bones, ligaments and skin. It is popular lately for its ability to repair a leaky gut, with its naturally occurring amino acids, that are excellent for the gut lining.
Gelatin is and also filled with protein.
Optional add ins
According to this article from Dr. Axe, taking elderberry at the onset of flu symptoms can reduce the duration by as much as four days. Elderberries are excellent for the immune system. Add four teaspoons of elderberry crystals to the recipe above to strengthen immunity.
Camu berries have more vitamin C than any other food. They have around 50 times more vitamin C than an orange. Vitamin C is known to be a very powerful immune booster. Add two teaspoons to the gummy bear recipe to get more vitamin C and immune system support.
Rich in antioxidants, calcium and omega 3 fats, acai berries are definitely a superfood! Add three teaspoons of acai powder to your gummy bears to reap their many benefits.
Other Equipment Needed
Gummy Bear Silicone Molds (They come with the droppers needed to fill them.)
Homemade Gummy Bears Process
Bring the juice and honey to a light simmer in your saucepan. Remove from the heat, and pour the gelatin in slowly, while whisking quickly. Whisk in any optional add ins that you choose.
Once fully incorporated, use a dropper to fill the gummy bear molds with the liquid mixture.
Put the molds into the refrigerator, or freezer, for about 30 minutes, or until firm.
Pop them out, and enjoy!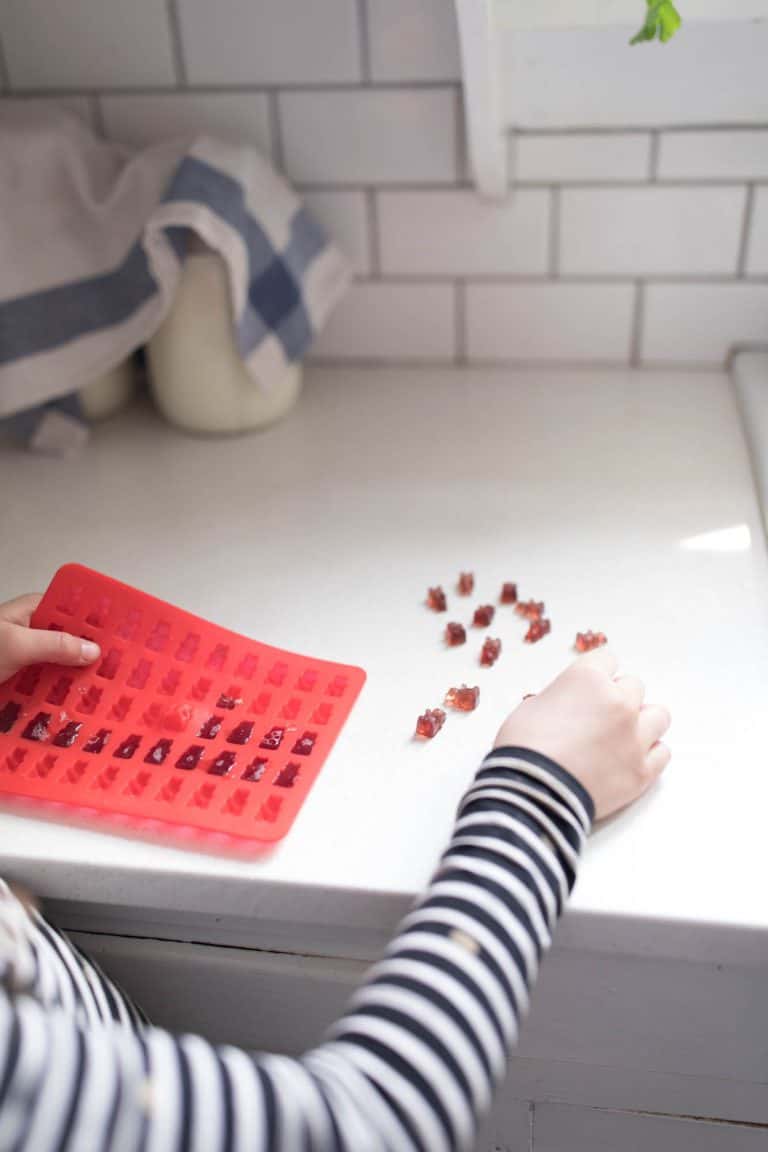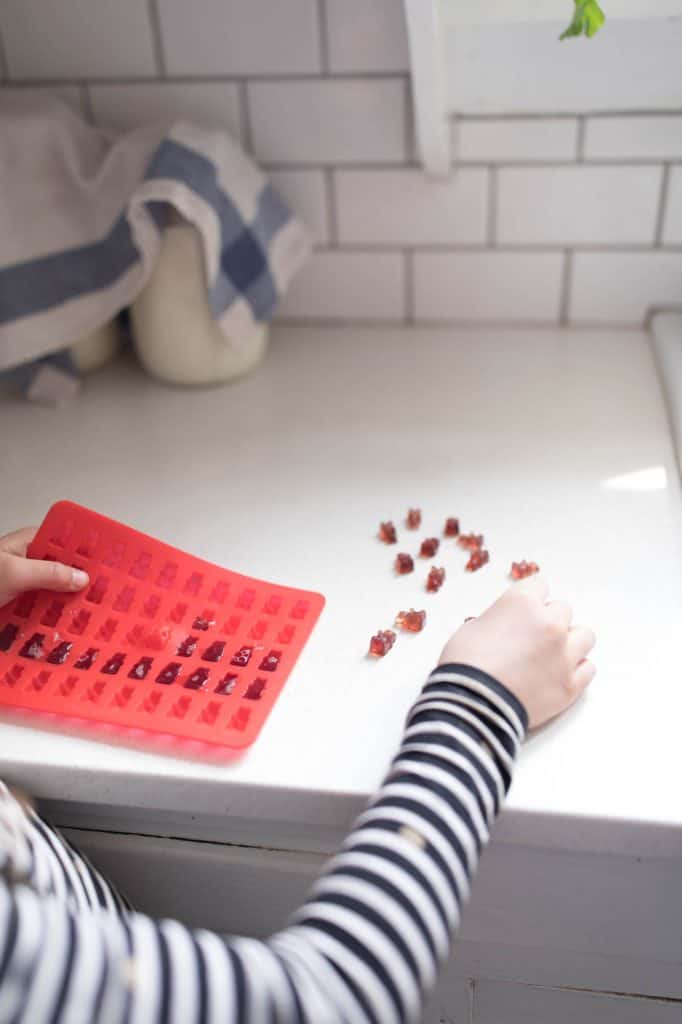 Immune Boosting Gummy Bears
If you're sick, or have recently been around someone who is contagious, amp up your immune system by adding both the camu powder and elderberry crystals. Take a few gummies every hour, or until symptoms improve.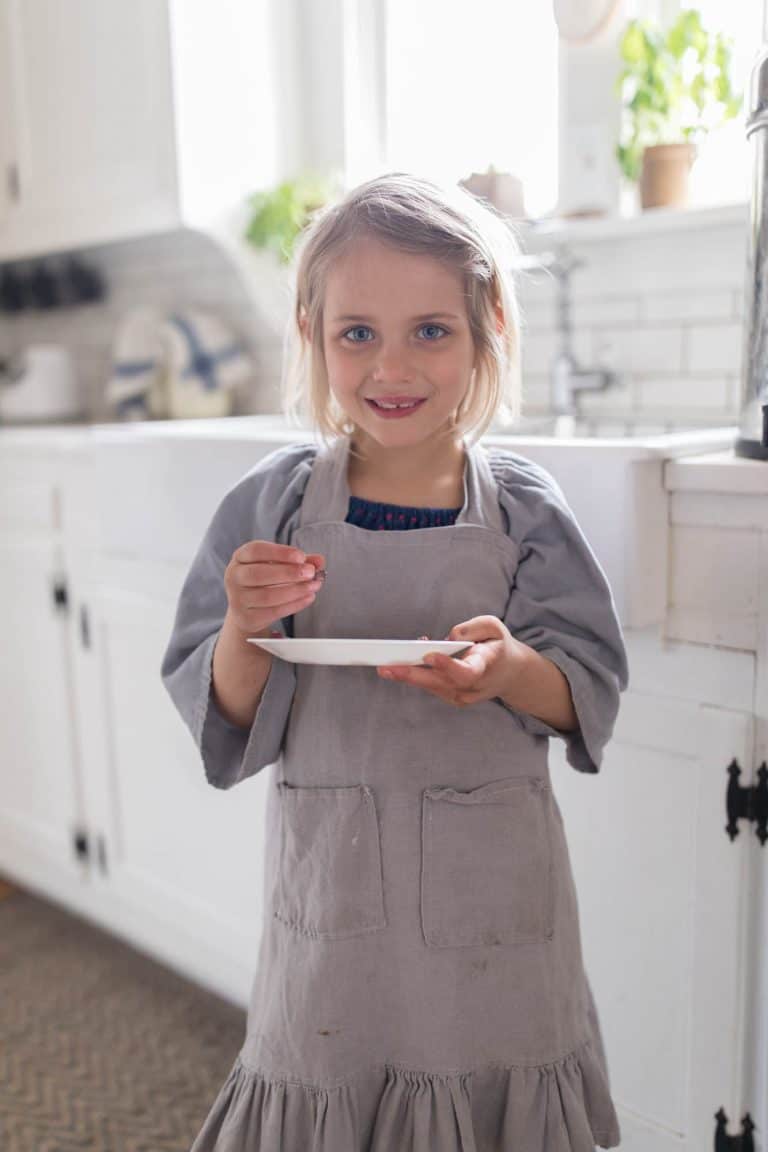 Thrive Market
I get my elderberry crystals, acai, gelatin  and camu powder from Thrive Market. There is a fee to have a yearly membership,  but I save money, because the prices are so low!
If you sign up though my link HERE you can get 25% off your first order.
I have been a happy Thrive Market customer for years now!
I also linked them (above) on Amazon if you would rather shop there!
Homemade Gummy Bears FREE Printable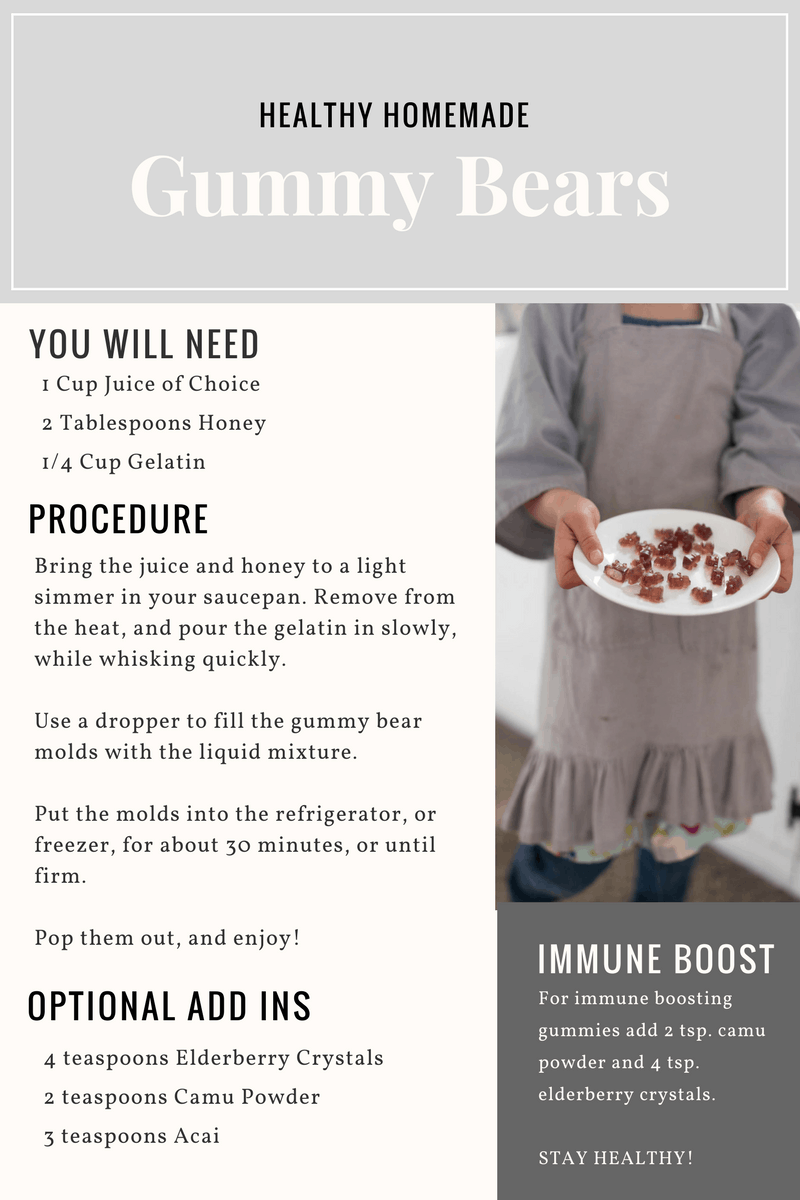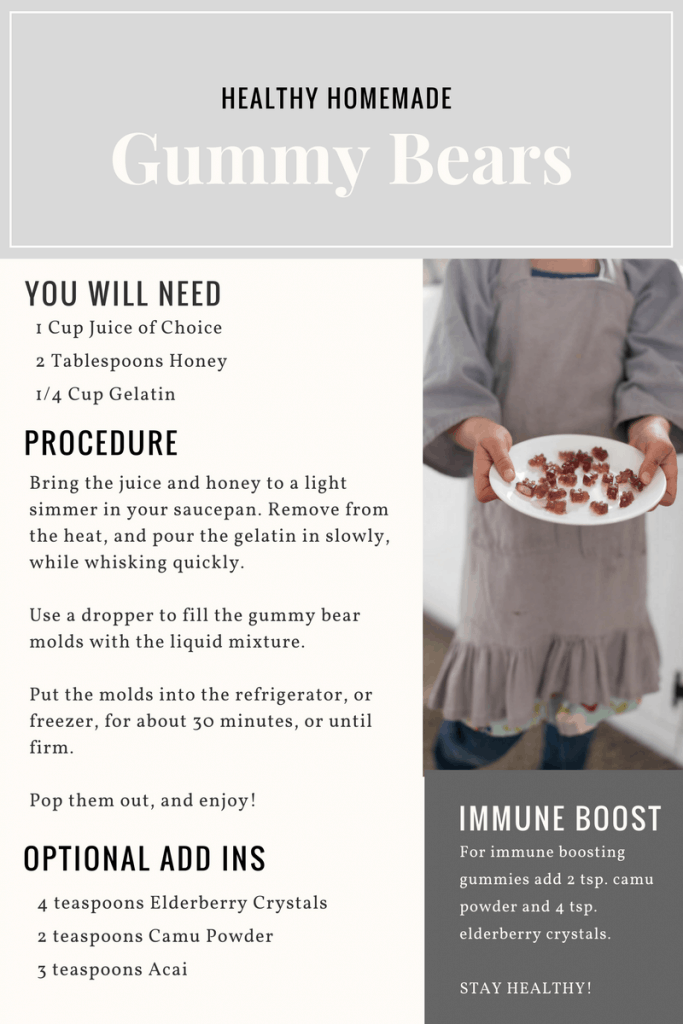 Download your free printable with recipe and optional add ins HERE.
Pin it for later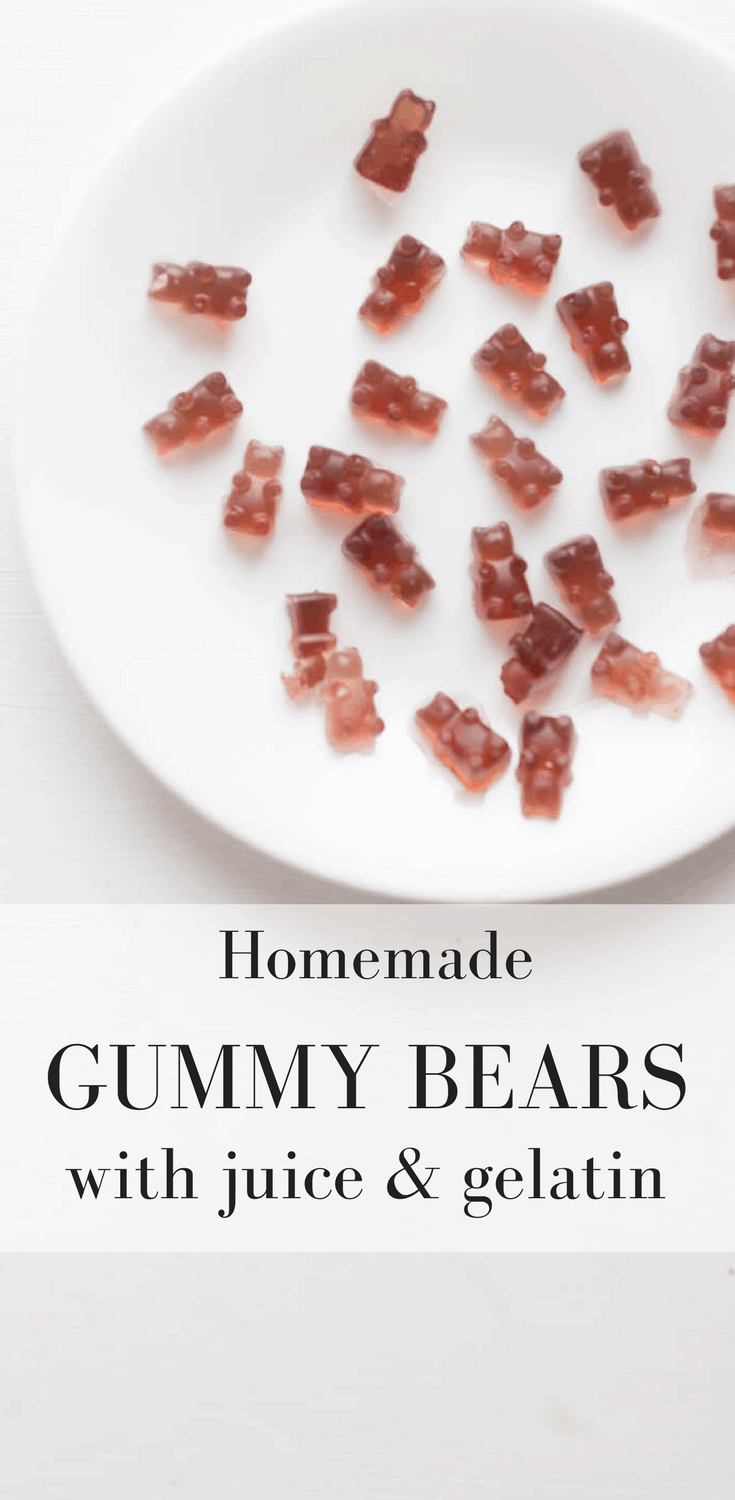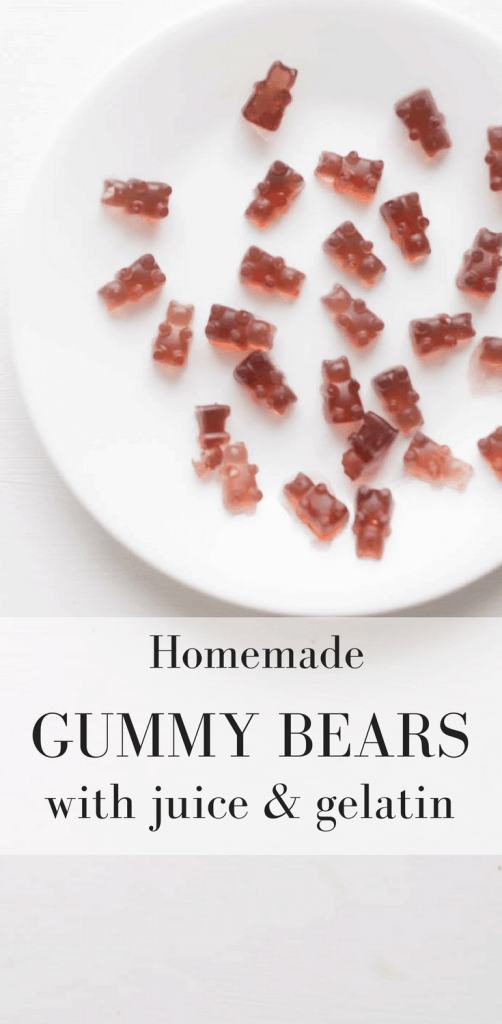 Thank you so much for stopping by the farmhouse!