Learn how to lay a gravel path to cover up old cracking sidewalk. This cheap and easy DIY project can transform your landscaping in less than an hour.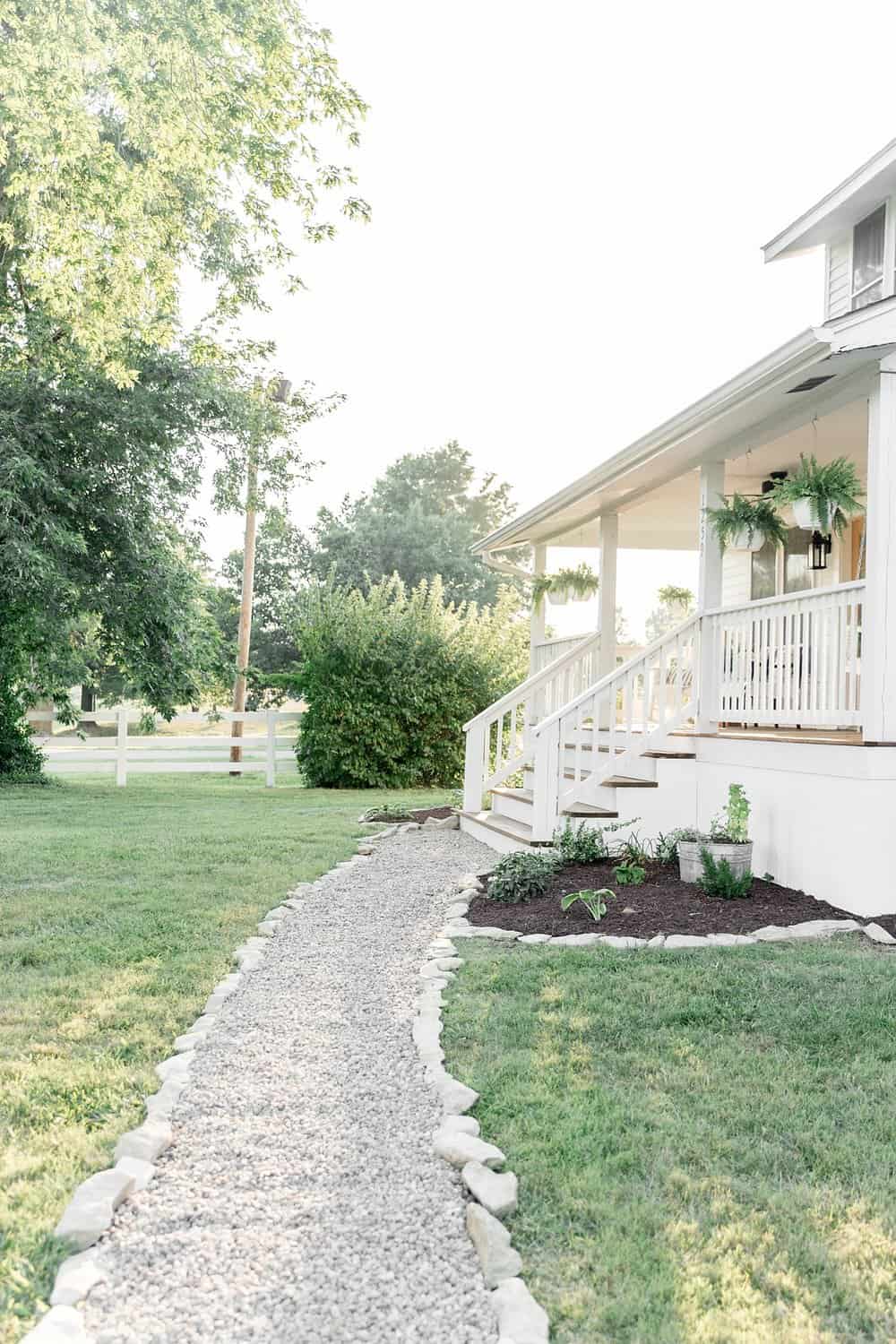 Curb Appeal Overhaul
When I first started thinking about doing a curb appeal overhaul, I was blissfully unaware of all the details that would need to be considered to make our old digs shine up.
Our farmhouse front porch makeover definitely involved a whole lot more than a little paint and fresh plants.
The more I looked at it, the more I realized we had a lot of work to do. The sidewalk was originally the last thing on my mind.
After doing a complete renovation on the front porch, the poor condition of our old sidewalk was even more obvious. For our curb appeal makeover before and after photos to be dramatically improved, we definitely needed to address the sidewalk and landscaping.
I was going for that wow factor.
The solution we came up with was both easy, and created that beautiful transformation I was hoping for.
How to Update a Cracked Sidewalk with a DIY Gravel Path
Creek Rocks
To begin, my husband collected 80 (that's right, 80) flat creek rocks. He made sure to find rocks similar in shape and size.
If you don't have access to a creek that you can take rocks from (i.e. on your own property, or someone who has given you permission) you could use landscaping stones like THESE.
Anything that can be used to outline the original sidewalk will work.
Smaller Rocks
After we had the stones in place, we filled it with multicolored rocks. We used just under one cubic yard for our 40′ long by approximately 3′ wide sidewalk. Check your local landscaping center to see if they sell rocks in larger quantities, to get a better deal. If you have a shorter driveway, it may make more sense to buy it by the bag.
How to Update a Cracked Sidewalk with a DIY Gravel Path Video
Obviously the video was sped up, but we really did finish this entire project in one evening.
The hardest part was gathering the supplies.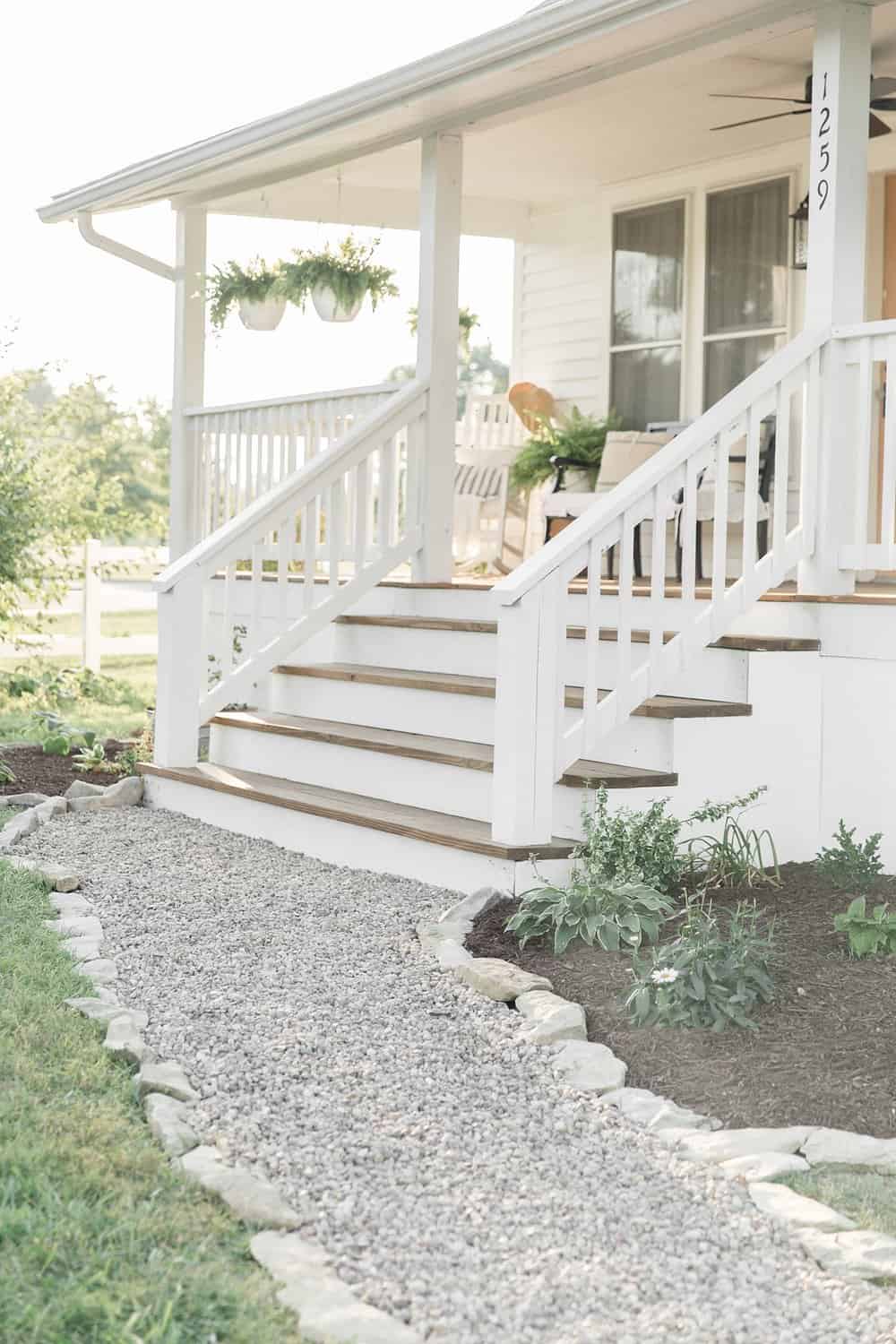 As you can see, we used the sane pavers (AKA creek rocks) to outline the beds on both sides of the stairs on the front of the house.
I just filled them with a few hostas, boxwoods, hydrangeas and fresh mulch for a simple landscaping upgrade.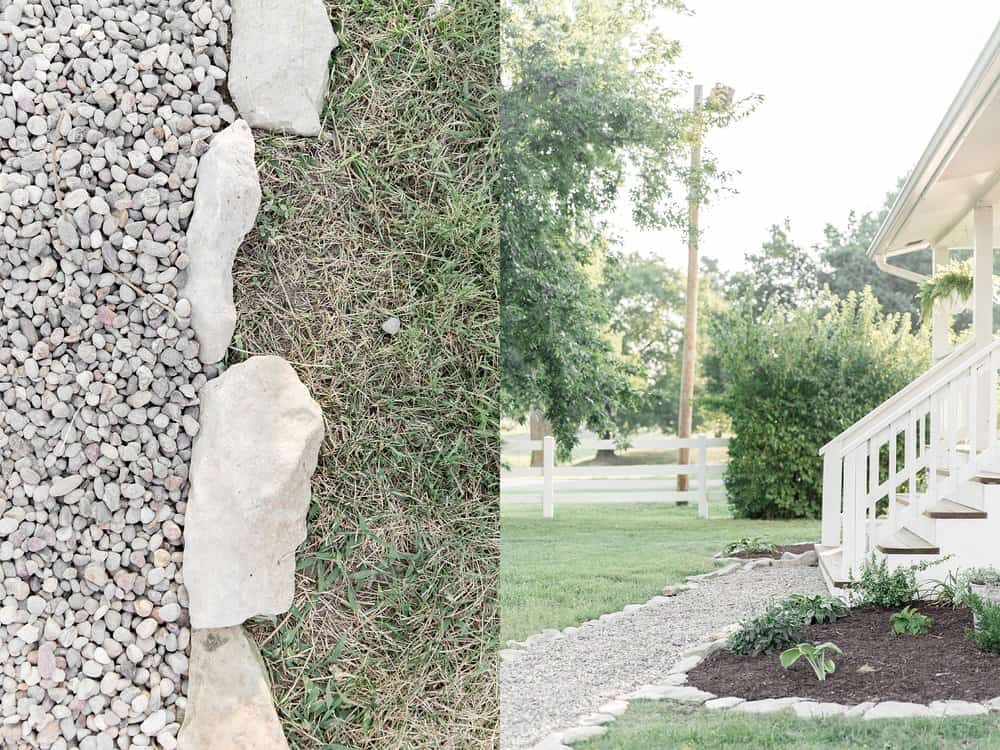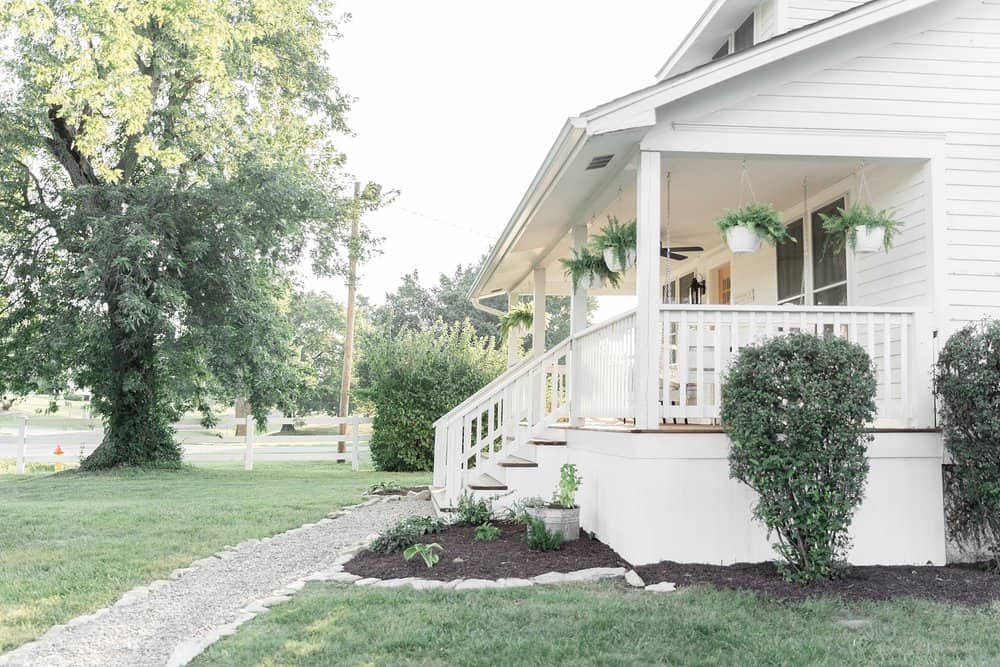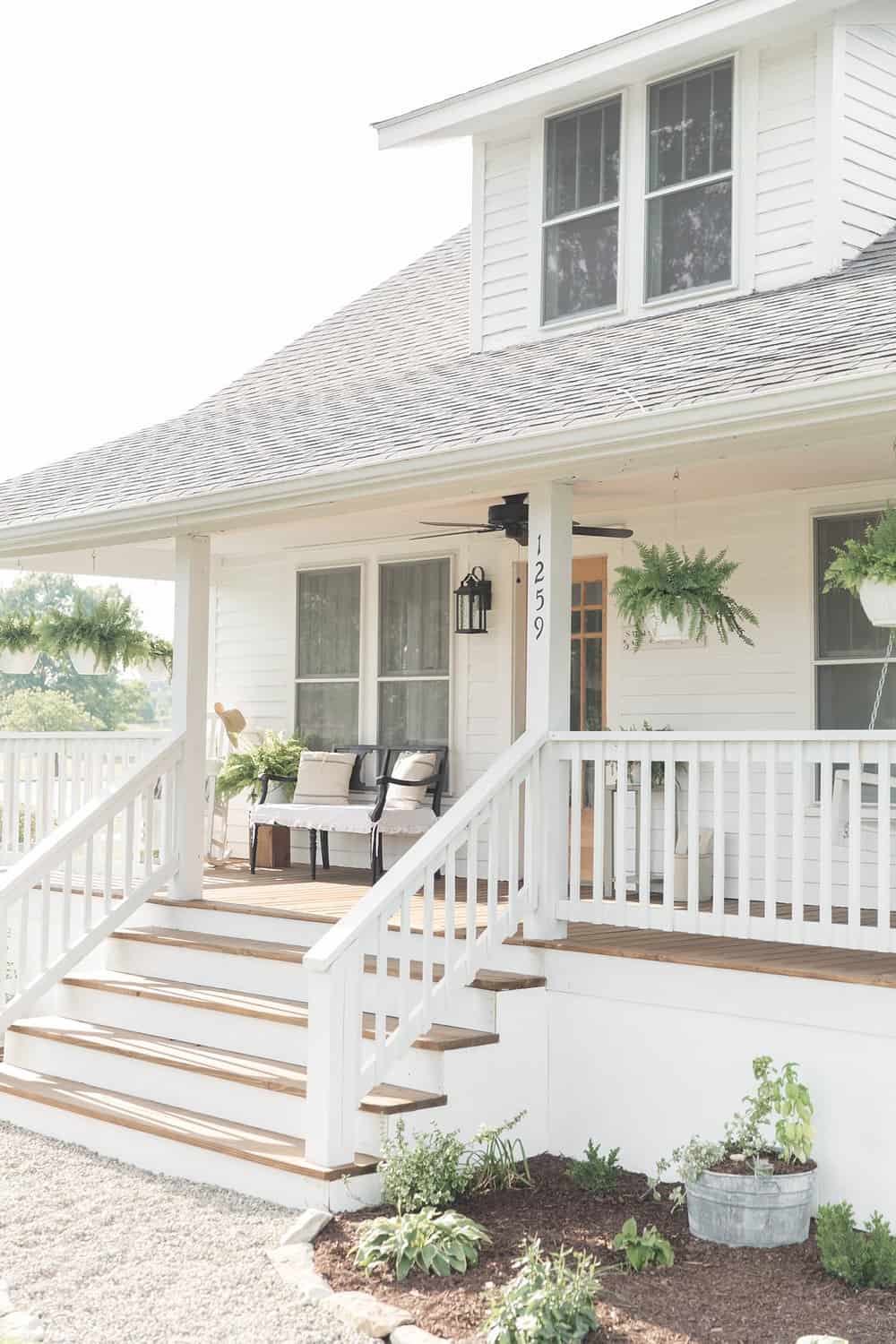 I added a few vintage washtubs to give my front yard landscaping that farmhouse feel.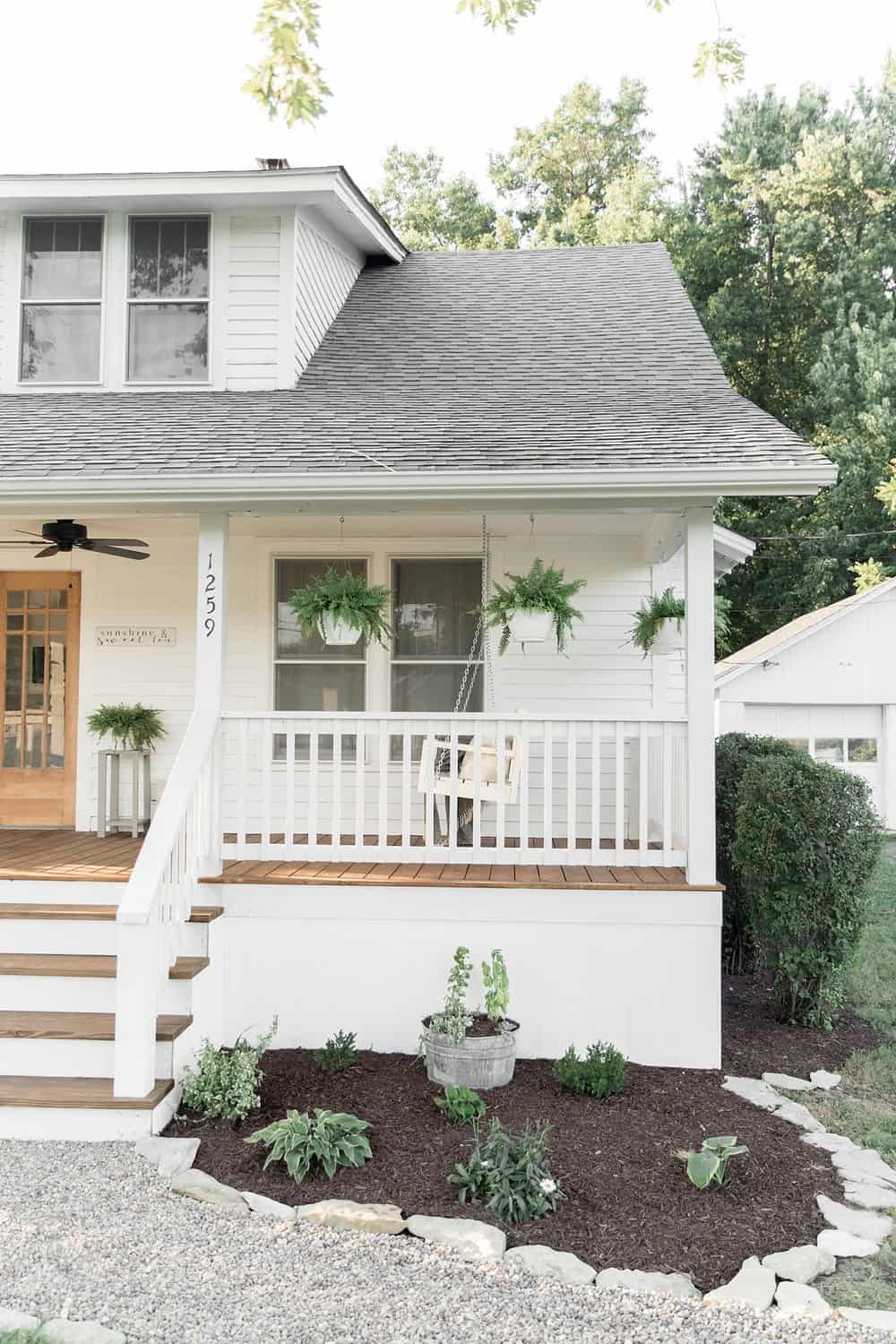 I love the way this simple landscaping idea on a budget transformed the front of our home. No more ugly cracking sidewalk!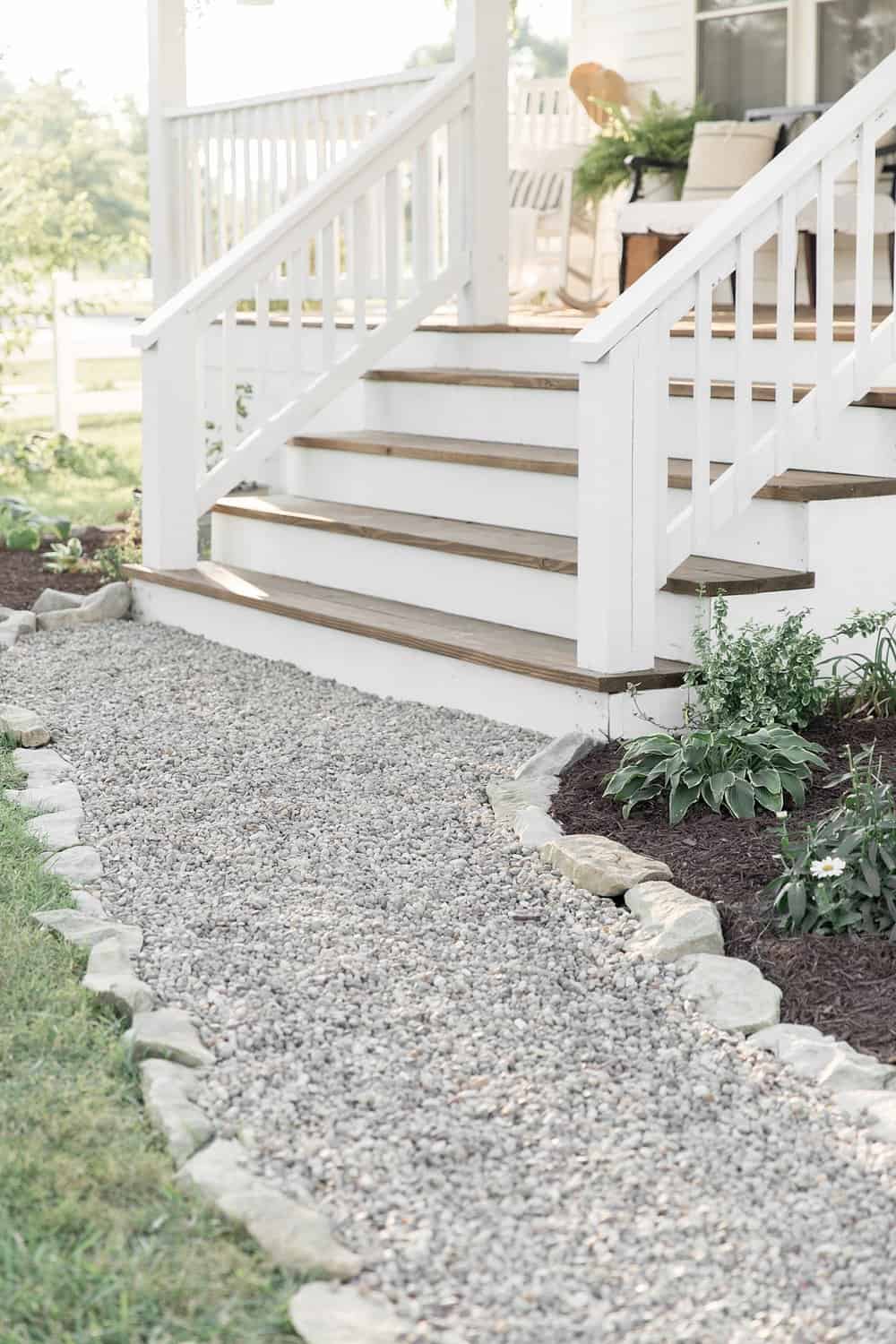 Pin it for later: