Get my minimalist baby essentials for the mom who doesn't like to fill her house with all the baby gear. This minimal mom baby checklist includes only the essentials.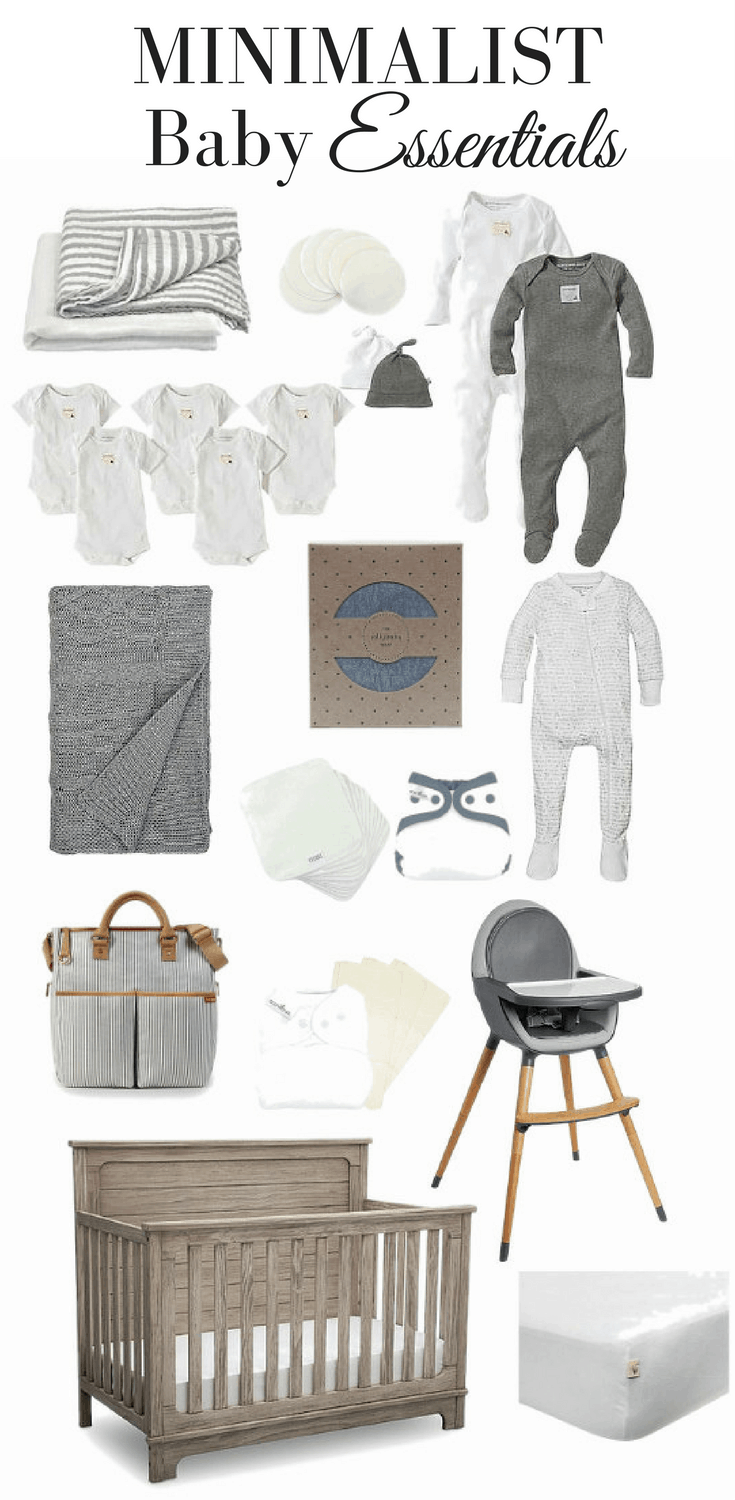 Minimalist Baby Essentials
I don't usually call myself a minimalist, but when I read the criterion of one, I guess I should call it how I see it. I definitely tend towards minimalism in my home. Clutter stresses me out and I don't see the point of keeping things you aren't using.
As a mama of four, I have been through this whole baby gear thing enough times to know there is just a whole lot of stuff I find I don't really need.
I am due in one week with baby number five, so it's about time to round up a few supplies.
By now, I know what I like and what I need. Here is my baby checklist.
Tips for Baby Essentials Checklist:
You don't need as much as you think. Really baby just needs a few things to be happy.
Everyone's life and scenarios will be different, so you baby checklist may be different also. Adjust accordingly.
I like to make a lot of my baby's products, so instead of buying or registering for them you can find how to make diaper cream here, blankets, diaper inserts,
Usually, I don't keep much stuff between babies. Like clothes for instance, babies are born different seasons, and are different sizes, so I usually don't keep the same clothes.
Go neutral for essentials essentials you may end up using the next time around like cloth diapers, baby wraps, high chairs etc.
Minimalist Baby Essentials- Baby Checklist Video 2019 UPDATE
Minimalist Baby Essentials- Baby Checklist
Clothing
Read my reasoning for choosing organic baby clothing in this article.
Organic Onesies
There's a reason they're a baby staple. Onesies are comfortable and versatile. Summer babies can get by with onesies alone. For winter babies, they add extra warmth under a lightweight sleeper.
I found these organic onesies from Burt's Bees Baby's bee essentials line.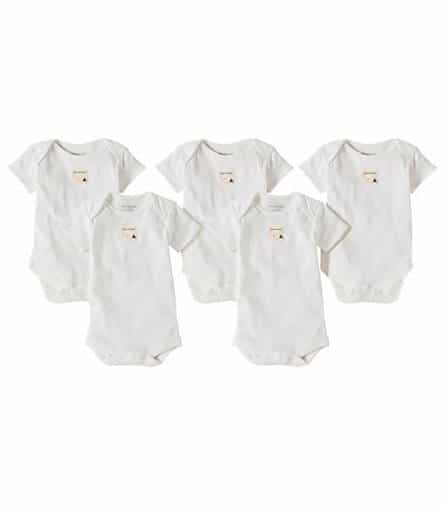 Organic Footie Sleepers
By baby number three or four, I was skipping the cutesie clothes entirely. Baby spends all his/her time in my wrap anyway. Sleepers are easy, comfy and no fuss. I only buy ones with footies, because baby socks always fall off.
I found these organic sleepers from Burts Bees Baby. They are so soft and look easy to put on. They will certainly be a staple in baby number five's wardrobe.
I also snagged up these organic zippered sleepers.
Maybe I will start putting baby in some cute outfits next summer when he/she actually makes it out of my wrap a little!
Minimalist Baby Essentials – Bedding
Muslin Swaddle Blankets
Muslin swaddle blankets are something I just discovered the fourth time around. I can't believe I ever lived without them. Regular swaddle blankets are always to small to get a good swaddle. Muslin swaddle blankets are lightweight, slightly stretchy and large.
I use them as an all purpose piece in the diaper bag- nursing cover, spit rag, blanket…
With my last baby I made a whole bunch of them with cotton gauze.
Follow this tutorial on how to make a muslin swaddle blanket.
One Heavy Blanket
Although this is under the bedding category, I only use a heavy blanket for keeping baby warm when we are out and about. I don't give my babies a cover in their own beds until they are over two, for safety reasons.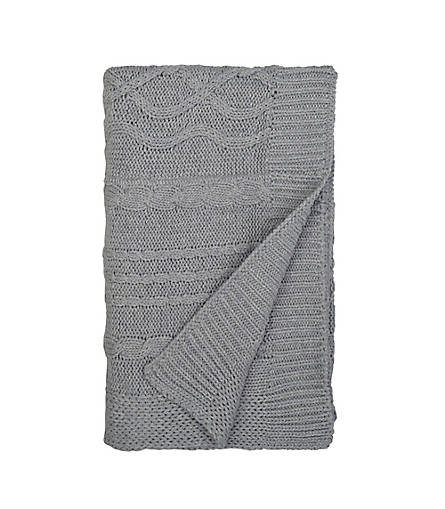 For this collection, I chose this beautiful gray cable knit stroller blanket. Perfect for my winter baby!
Organic Fitted Crib Sheets
This is all baby needs in their crib until they are about two. I like to keep two, so I can put one on while I am washing the other.
I found these organic cotton fitted crib sheets from Burt's Bees Baby.
If you plan to co-sleep, it's a good idea to have a organic mattress protector for your own bed. Between cloth diapering and breastfeeding, you may end up with some leakage so protecting your mattress is a good idea.
Essential Baby Gear
Baby Wrap
There is a reason this is first on the gear list! For the first six months (other than the carseat), this is the only gear I need. My wrap stays on like a shirt, all day every day. The baby goes in it in the morning and down to sleep next to me at night, when I finally take the wrap off. They can be tied so that baby is so secure, I can go about my daily routine.
I love the Solly baby wrap for newborns but it is so lightweight that it doesn't last as long. Since writing this post, I've gone back to the Moby Wrap.
If they are awake, I let their little head look around, and if they're asleep I tuck it in. Hands down, the baby wrap is my most essential essential! 😉 .
You can find my How To Wrap A Baby Wrap video here, or check out the post.
High Chair
Like the crib and cute clothes, a high chair isn't something I need for my newborn. But, when seven or eight months rolls around, I like to have a good one to put baby in.
I mostly skip the baby food phase entirely, so the high chair is a great place to put baby when they start to get interested in food. They will sit in there for an hour trying to pick up little bits of avocado and hard boiled egg yolk.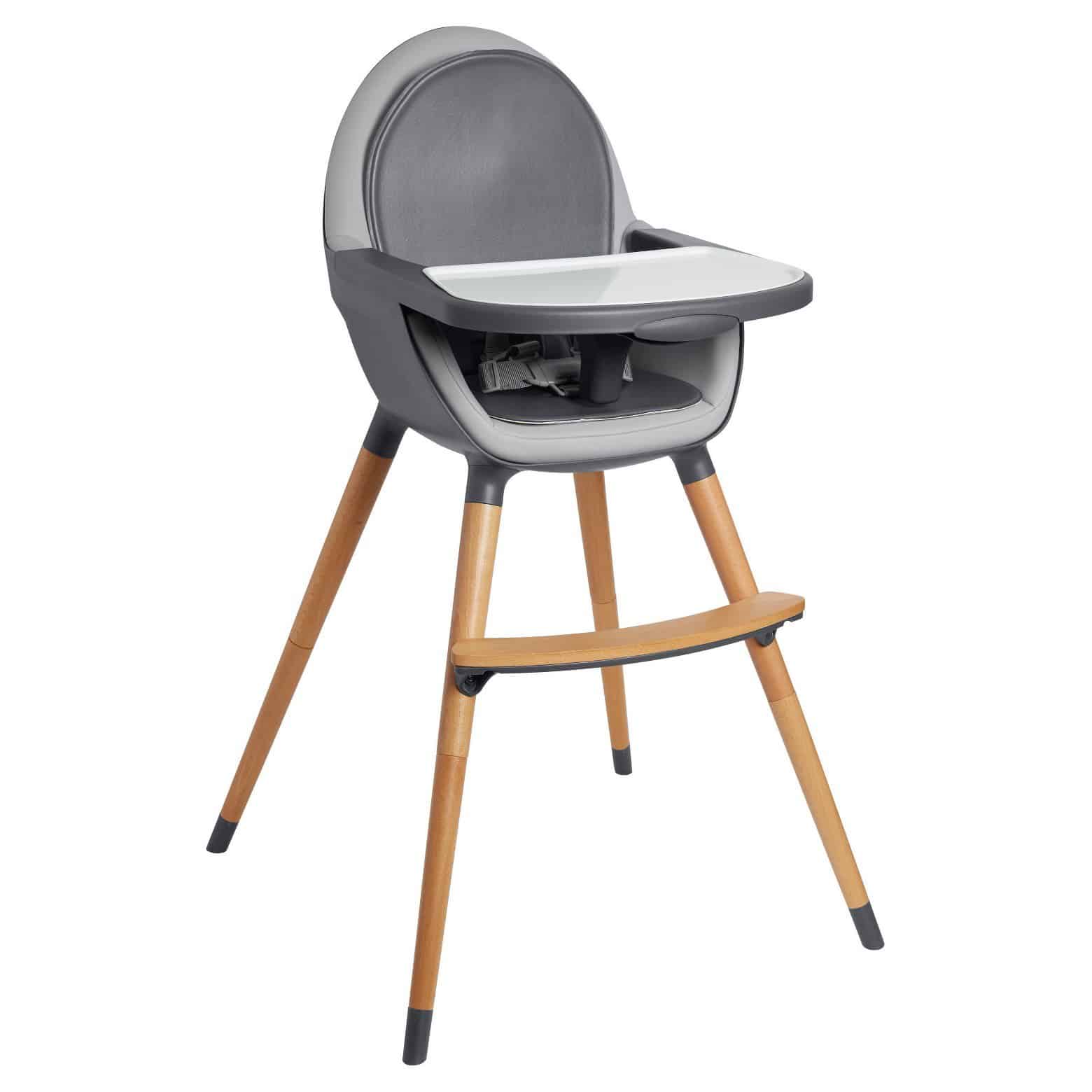 I found this high chair by Graco on Amazon. I love the gray, white and wood color scheme. Best of all, it converts into a toddler chair that sits up to the table. Perfect for us, because we have a big farmhouse table with benches. It doesn't allow for booster chairs at all. Baby will be able to sit up to the table with us when he/she starts demanding that. Probably around 18 months.
Carseat
This one is obvious. Everyone needs one good rear facing pumpkin seat type carseat. I know some of the upright types are rated for newborns, but I like the ones that can be removed in case baby falls asleep on the way to the store. You can just leave them in it during the shopping trip.
We have a Chicco Keyfit Infant Carseat.
Crib
This one comes with a little disclaimer. I don't use a crib at all until my baby is at least six months old. I know its controversial, but I am a huge fan of co-sleeping.
As a breastfeeding mama, it is the best way for me to sooth baby to sleep. Plus, I would have to get up multiple times every night to go nurse the baby. Until they are quite a bit older, and on some kind of routine, I opt to keep them cozied up right next to me. Usually around six months, to one year, I start to transition my babies over to a crib. If you decide to do this, make sure to research safe co-sleeping practices.
I love this wooden one from Target.
Double Stroller
Since Micah and this baby are closer in age than my others, I'm going to be researching and in the market for a double stroller this time around. Now if you just have one baby, just a single stroller will do, or you can just babywear.
Swing
In the first Minimalist Essentials Video I stated that I never use a swing for my kids. But when a Mamaroo popped up on Facebook Marketplace I snatched it up and it was amazing. I ended up selling it before our move but I'm on the search for a new one. Well most likely a used one. They are not cheap, but since they are only used for a short time you can find them frequently on swap sites.
Sound Machine
As we've added more kids, the more essential a sound machine has become. I just have a cheap one and use the white noise to drown out the other noises. Especially since we haven't put Micah's door back on and the kids like to run up and down the stairs.
Minimalist Baby Essentials – Diapering and Feeding
Cloth Diapers
I have tried a lot of different cloth diapers over my nine years of being a mom. I can honestly say my favorite brand hands down is Econobum. They are not sponsoring this post in any way. I just love them. They are the only ones that I have found to have no issues with leaking, even overnight. Since the inserts go on top of the cover, I don't need that many covers.
For Micah, I purchased three covers in the newborn size and thought I would use those with some prefold liners until the baby is about three months old. He was 8 pounds and 11 oz when he was born and they newborn covers were basically useless. Now if you have a smaller baby they may be useful, but I don't recommend them. This time around I just purchased a pack of free and clear disposable diaper for the first few days.
After that I will switch over to the one size Econobums with the same prefold liners. I have six of the one size covers and quite a few liners that I made from organic bamboo.
Check out how to make diaper inserts here.
You can also purchase bamboo liners HERE. That setup is all I will need for diapering the rest of the time I am diapering my baby.
Update: I also found more cloth diapers to function like the Econobums
Rumparooz One Size Cloth Diaper Cover
Diaper Pail
If you plan to cloth diaper it is a good idea to get a diaper pail with a washable insert. I have two inserts so one can be cleaned with the diapers and you still have another liner to go in the pail.
Wipes
At home I just use reusable cloth wipes because I can easily throw them in the washer with the diapers. For on the go, I throw unscented disposable wipes in the diaper bag.
Diaper Bag
Cloth diapers take up a lot more room than disposable, so a diaper bag is a must. Other things in it at all times are my muslin swaddlers that I use as a nursing cover, an extra sleeper and a pack of wipes.
I love the neutral grays and whites of this diaper bag from Skip Hop. It has a lot of pockets, so super practical to stay organized.
Bamboo nursing pads
I don't have bottles on the list, because I have never needed one. To me, nursing is just so much easier and convenient. Also, I don't pump. Obviously if you are a working mama, you will need to add those things to your list!
For the first few months, a lot of leakage happens as the body adjusts to making the right amount of milk. Nursing pads are a must. I like to use reusable bamboo nursing pads. You could also make them using the same supplies as the diaper inserts. Just make them smaller and round.
Nursing Cover
I usually carry around a nursing cover in the diaper bag at all times just in case. My favorite has to be the light weight ones with wire covers. I'll be sharing a tutorial very soon.
Bathing
Dr. Bronners Castile Soap
Yep, that's pretty much it! I don't give baby many baths. It is good for healthy gut bacteria and soft skin to refrain from excessive bathing. When I do think they need a little washing I skip the Johnson and Johnsons entirely. A little Dr. Bronner's castile soap diluted with water and a few drops of lavender essential oil is all I need to keep baby fresh.
I also don't see the need for the little baby baths. They are in for such a short amount of time. Just enough to give them a little scrub!
Spit Rags
Okay this isn't really bathing, but I like to keep spit rags in my nightstand for when I'm nursing and dealing with leaking at night time. You can just make them out of the same muslin fabric as the blankets.
That's it!
What would you add to this list? Let me know in the comments below.
Shop the Minimalist Baby Essentials
Update: I also found more cloth diapers to function like the Econobums
Rumparooz One Size Cloth Diaper Cover
Organic Sleepers with Matching Hats
Gray Cable Knit Stroller Blanket
Pin it for later