Colorful mums, pumpkins and gourds are abundant and vibrant this time of year. Today I am sharing my simple farmhouse front porch fall decorating. It doesn't have to be fussy to be beautiful.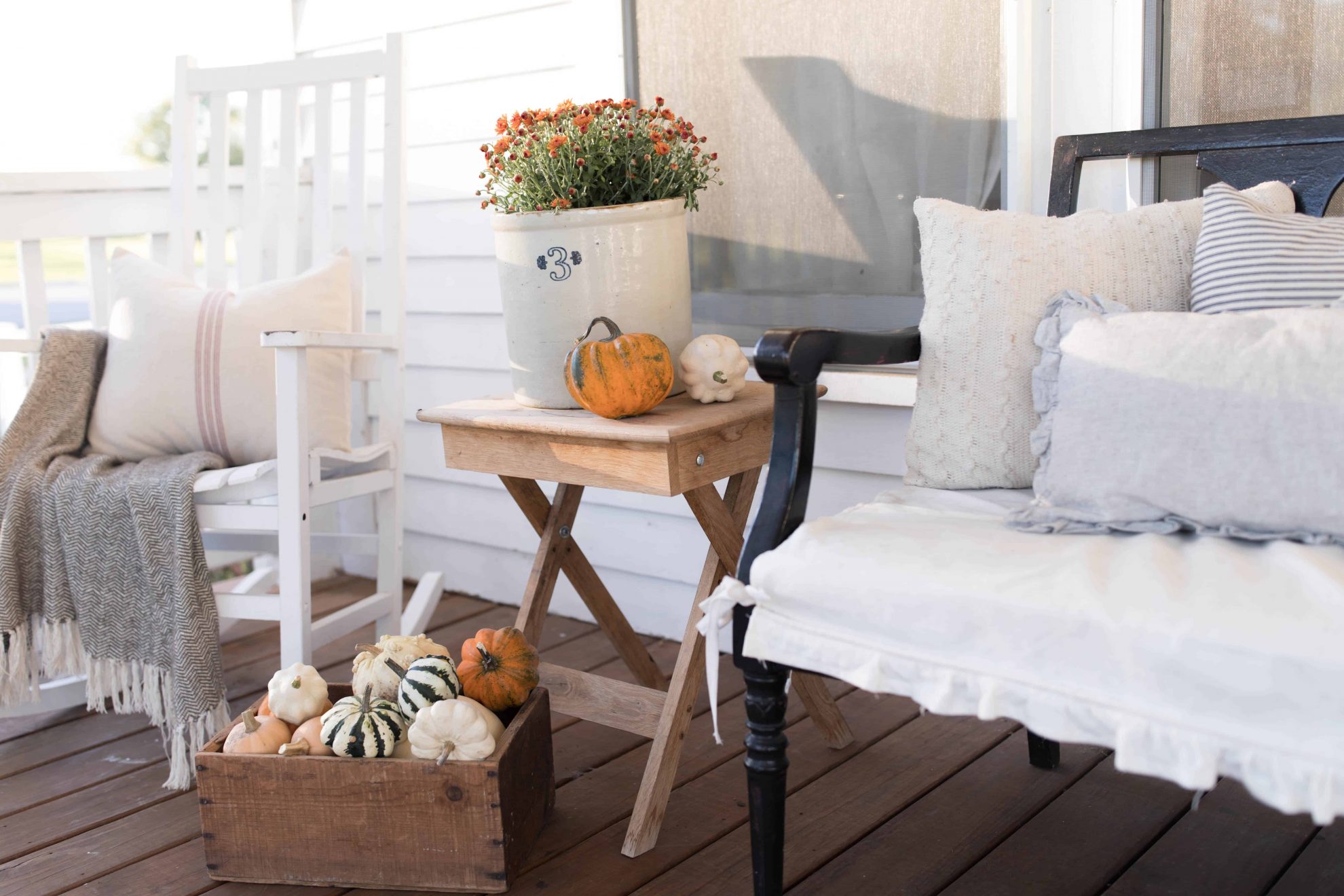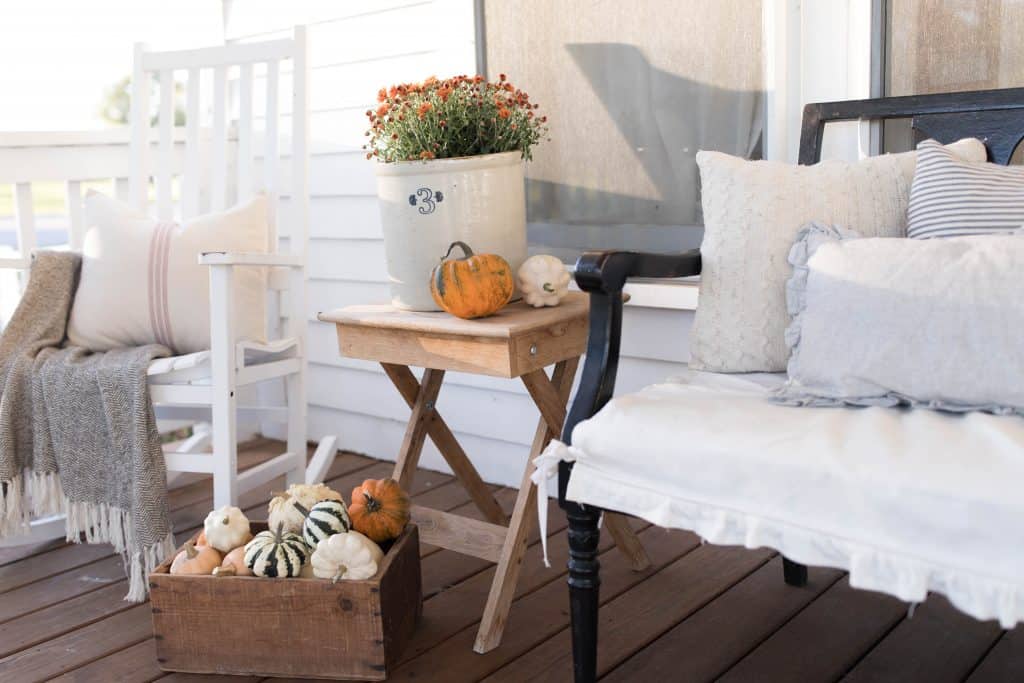 This post may contain affiliate links, which means I make a small commission at no extra cost to you. See my full disclosure here. 
Front porch fall decorating take two!
A few weeks back I shared our fall front porch. Quite honestly, it wan't my best efforts. None of the stores in my area had pumpkins yet, and the temps were still hitting 90 degrees almost every day.
Feeling a little less than inspired, I hauled a basket of winter squash and some sticks from the woodpile out to the front porch. We were sewing pillows from the new Farmhouse on Boone pillow collection that day, and they needed to be photographed, so I brought several of those out too.
A product photo shoot turned into an impromptu fall farmhouse front porch tour.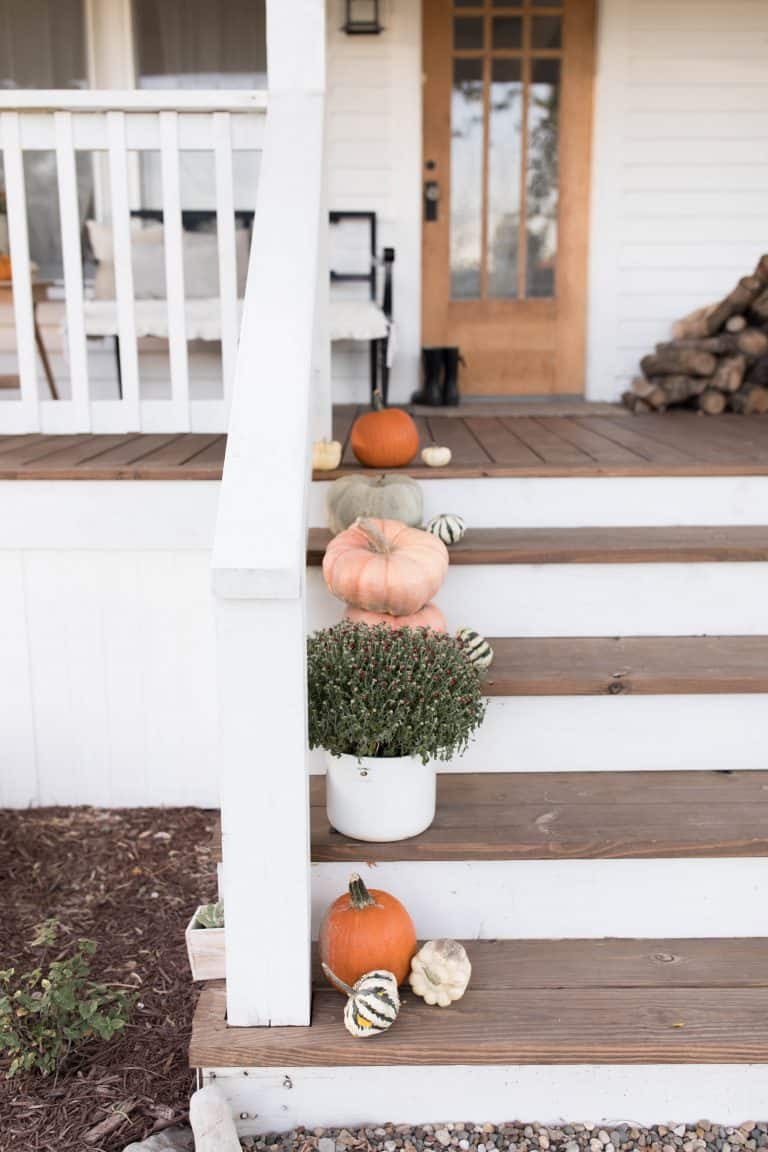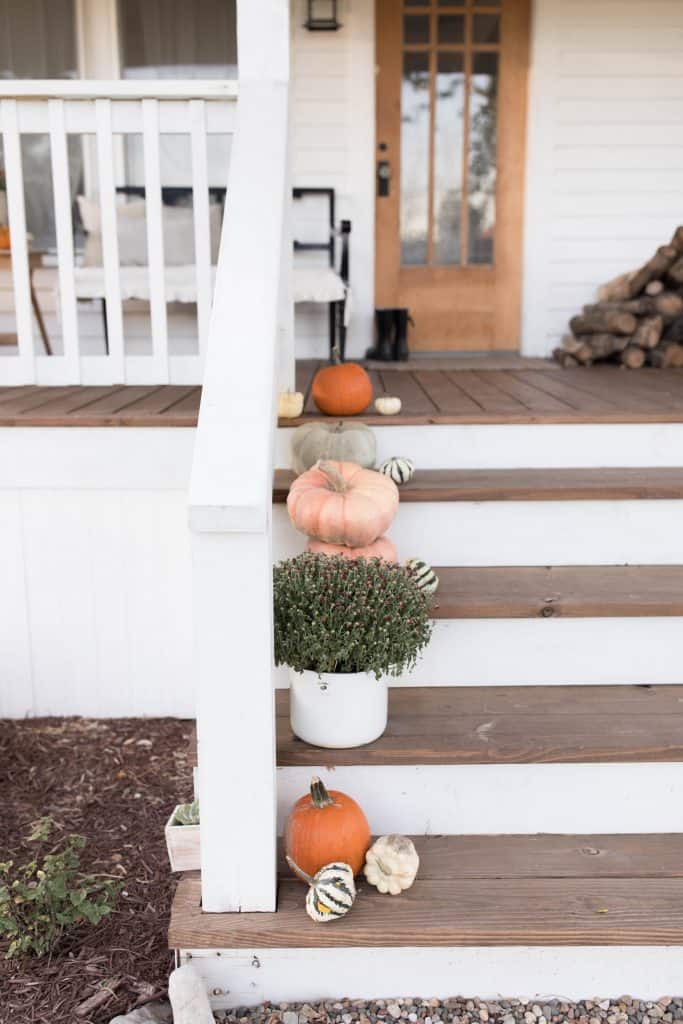 I wasn't planning on doing much more. I had a trip planned to go to Vermont and tour a few Stonyfield farms. Things just felt way too busy to think about decorating for fall. In the list of priorities, that one doesn't go to high on the list.
Well, when I came back home the temps dipped down into the 40's and our neighbors hauled a trailer full of pumpkins out for sale.
A whole new kick of inspiration!
Not that I did anything fancy, but I had fun arranging several varieties of pumpkins and gourds on the porch. I added mums to the same enamel pots that I used last year and to my galvanized tubs in the landscaping.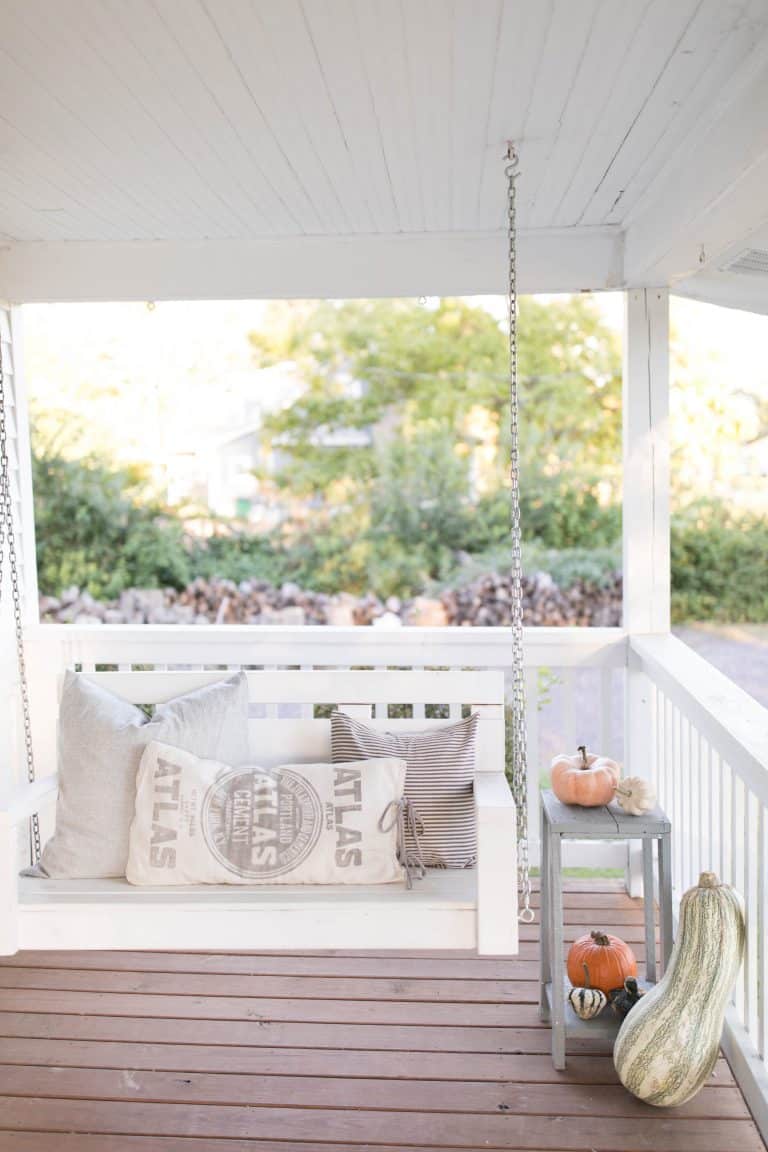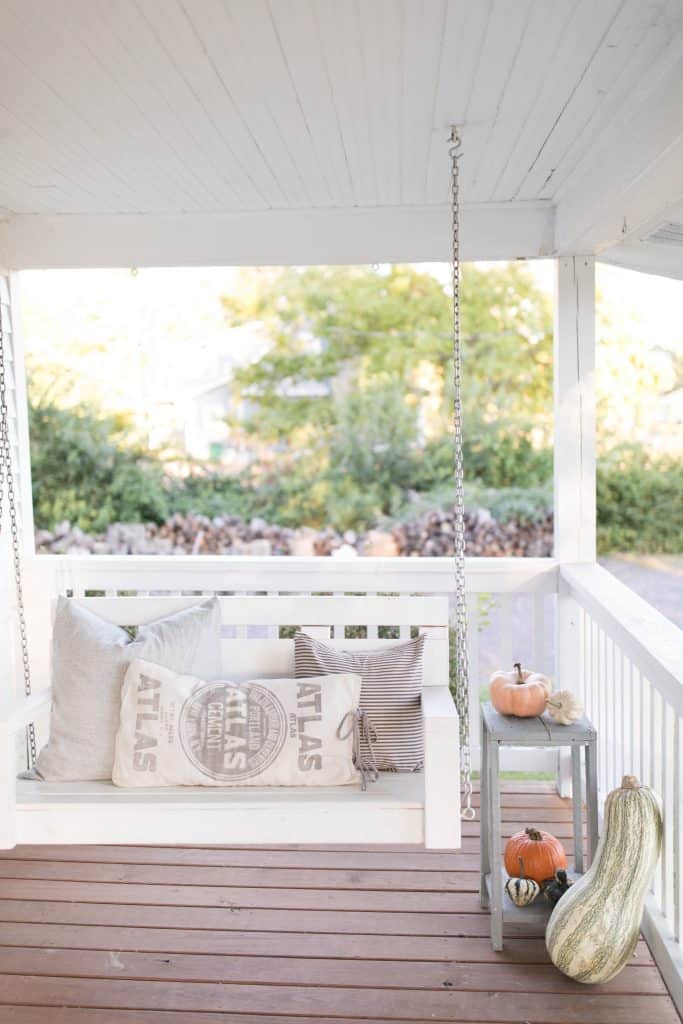 Fall decorating should be fun and not complicated. The whole goal is to create a cozy space to enjoy the harvest temps and a warm drink.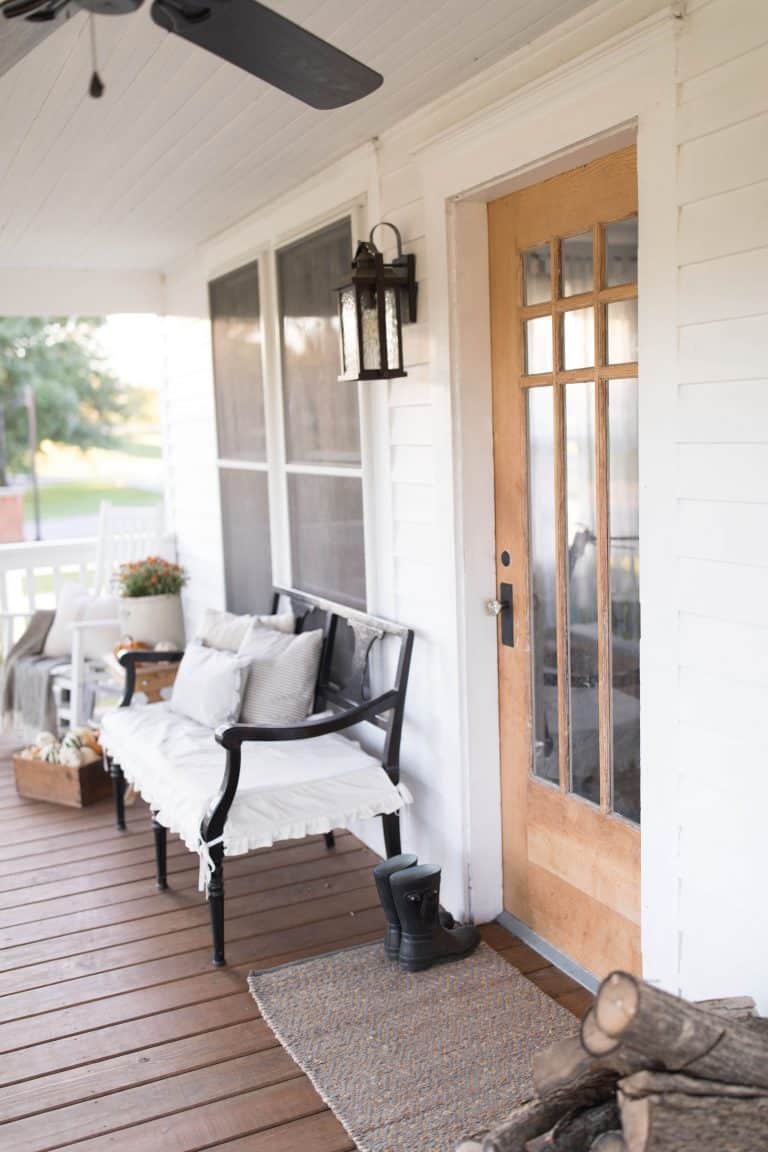 Simple Farmhouse Front Porch Fall Decorating Video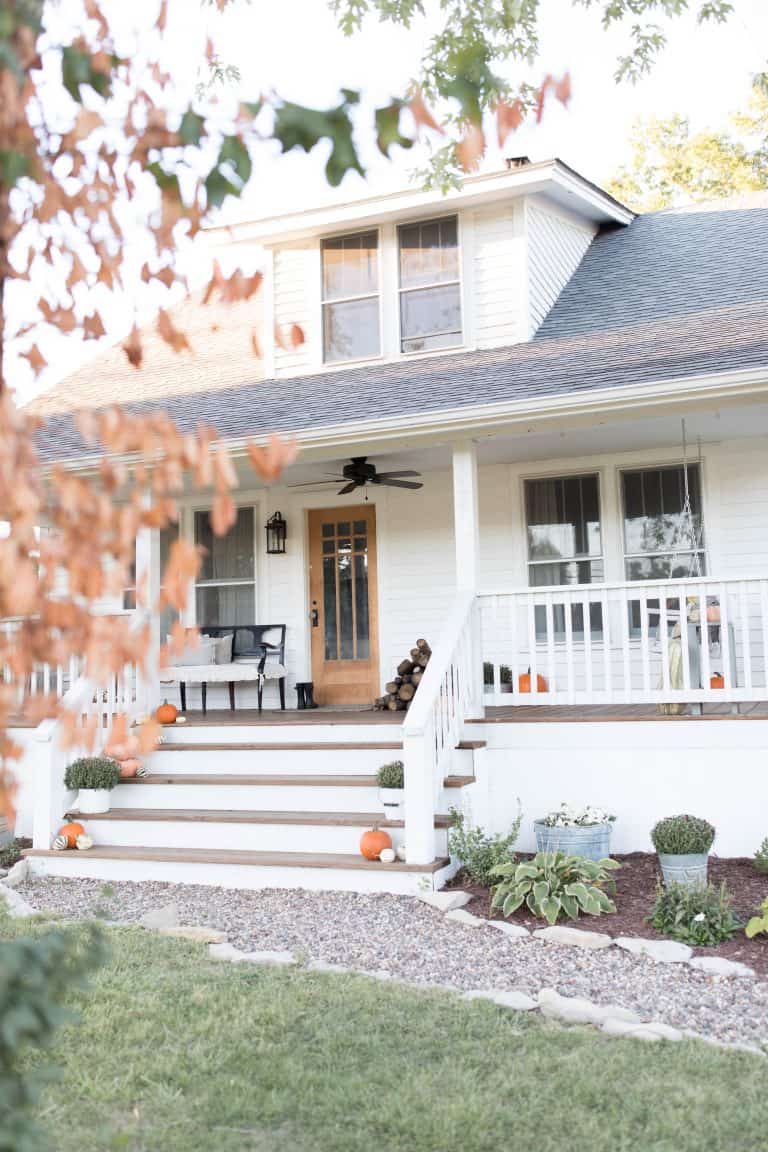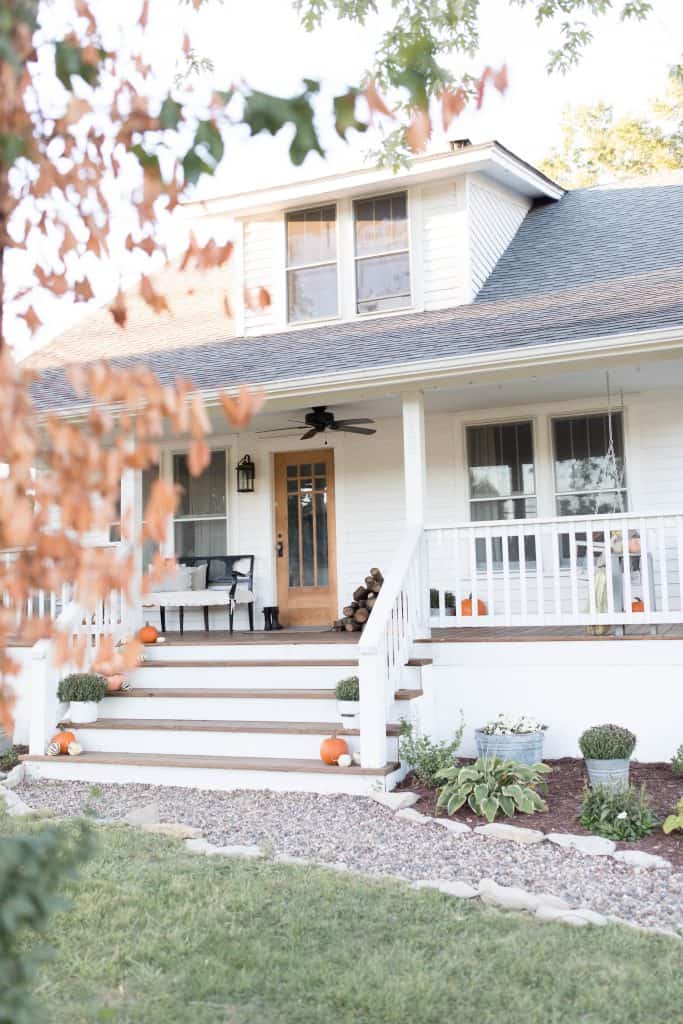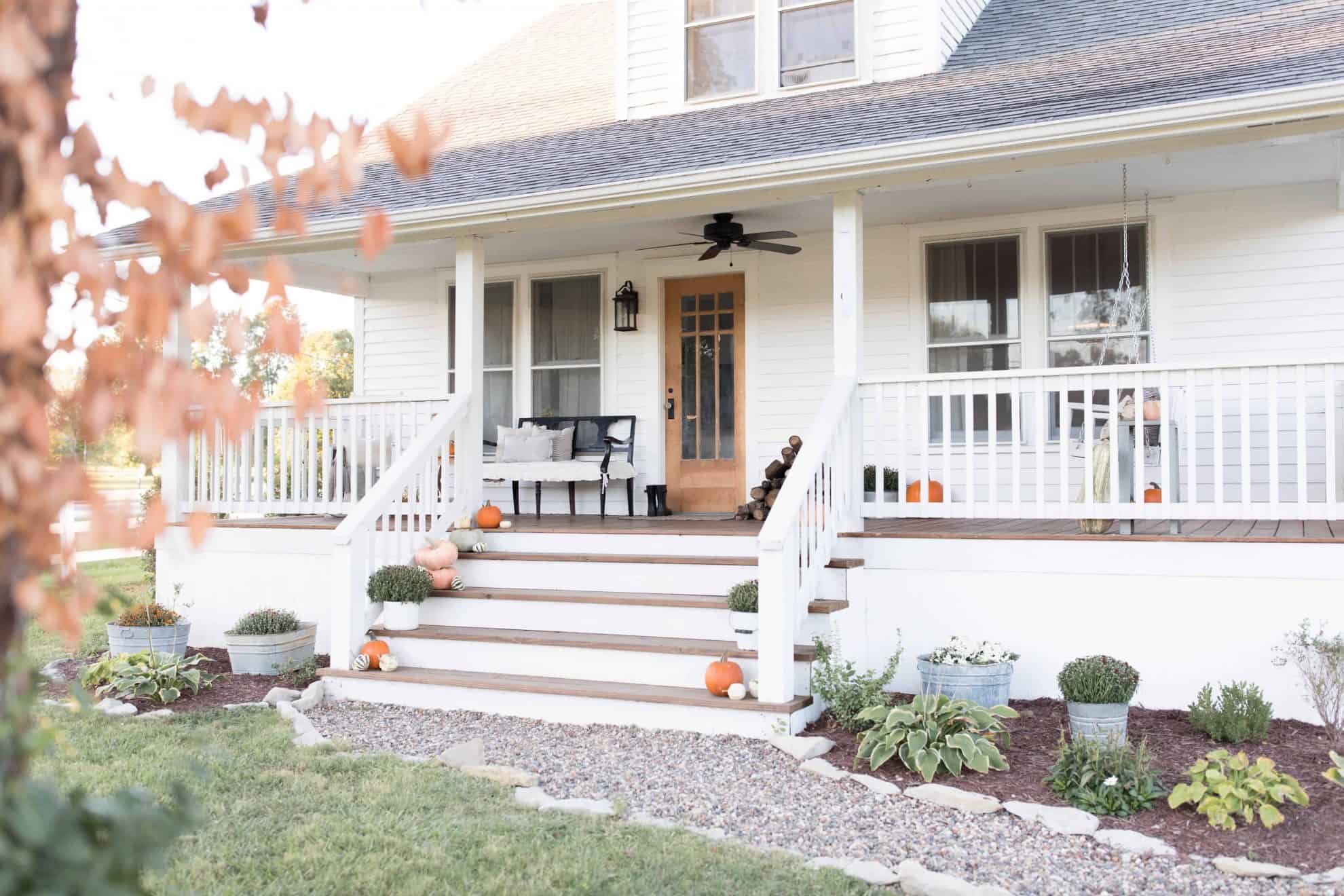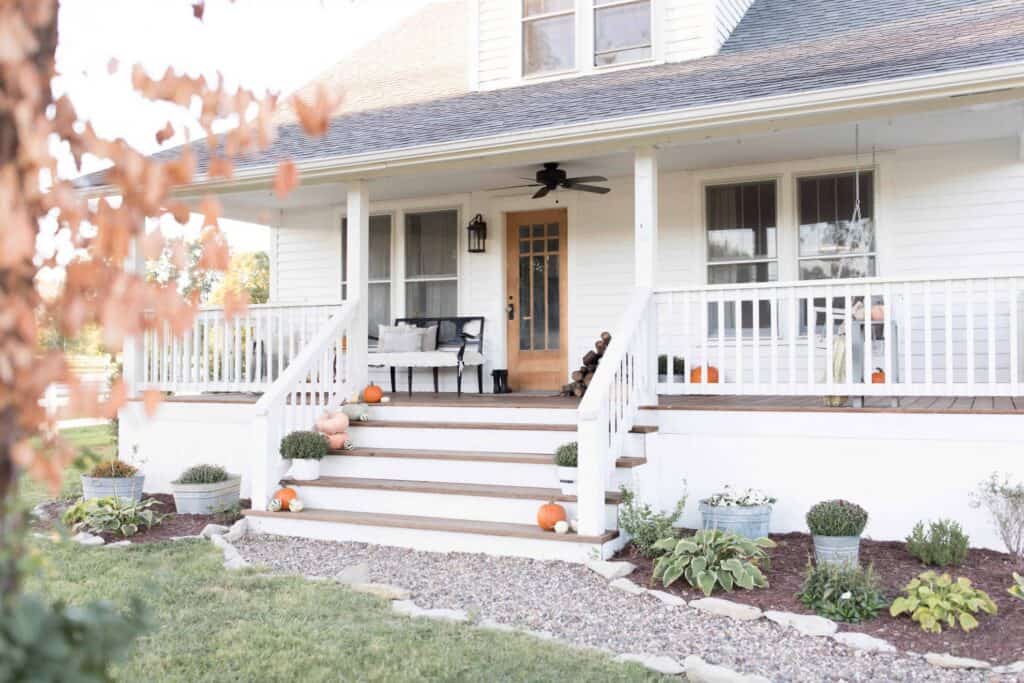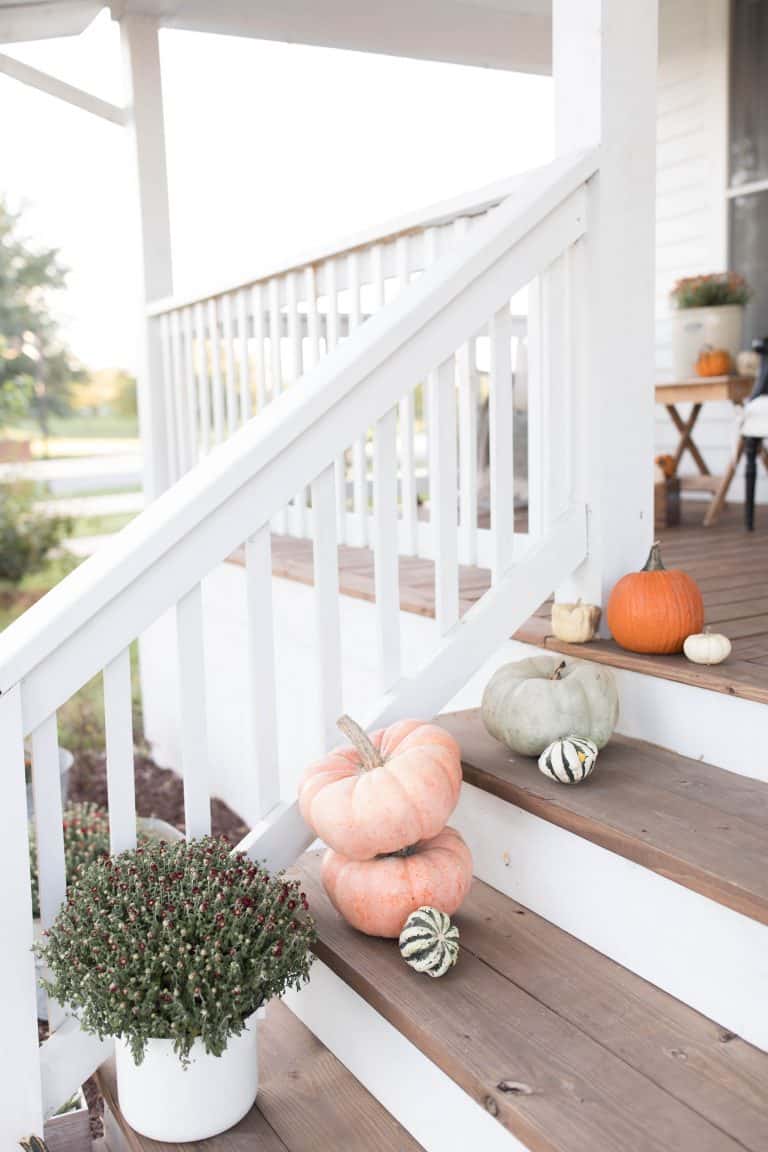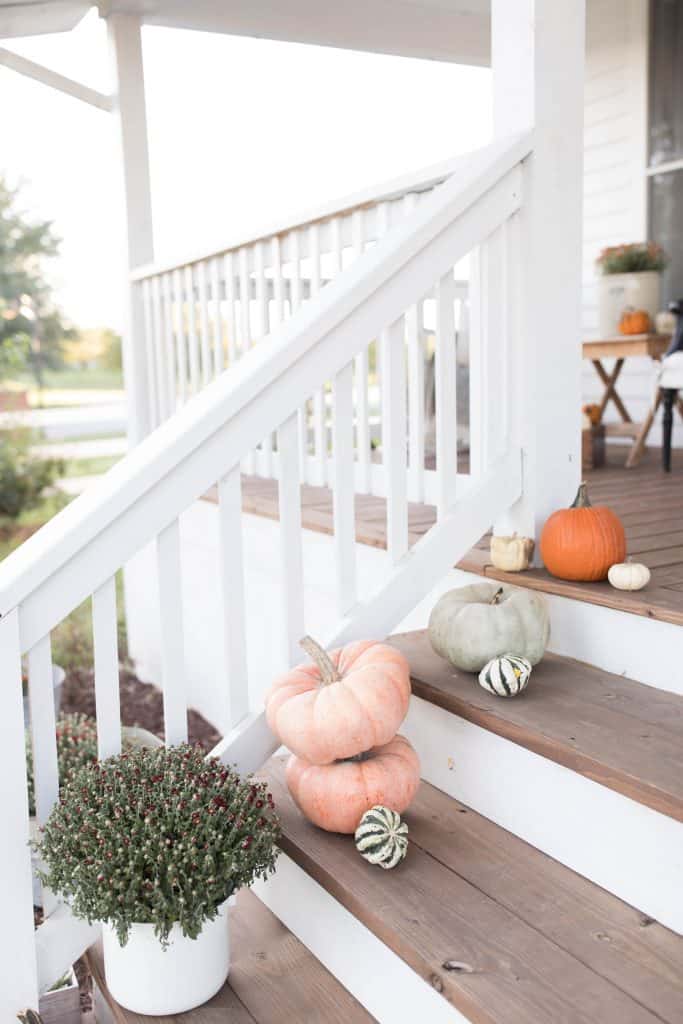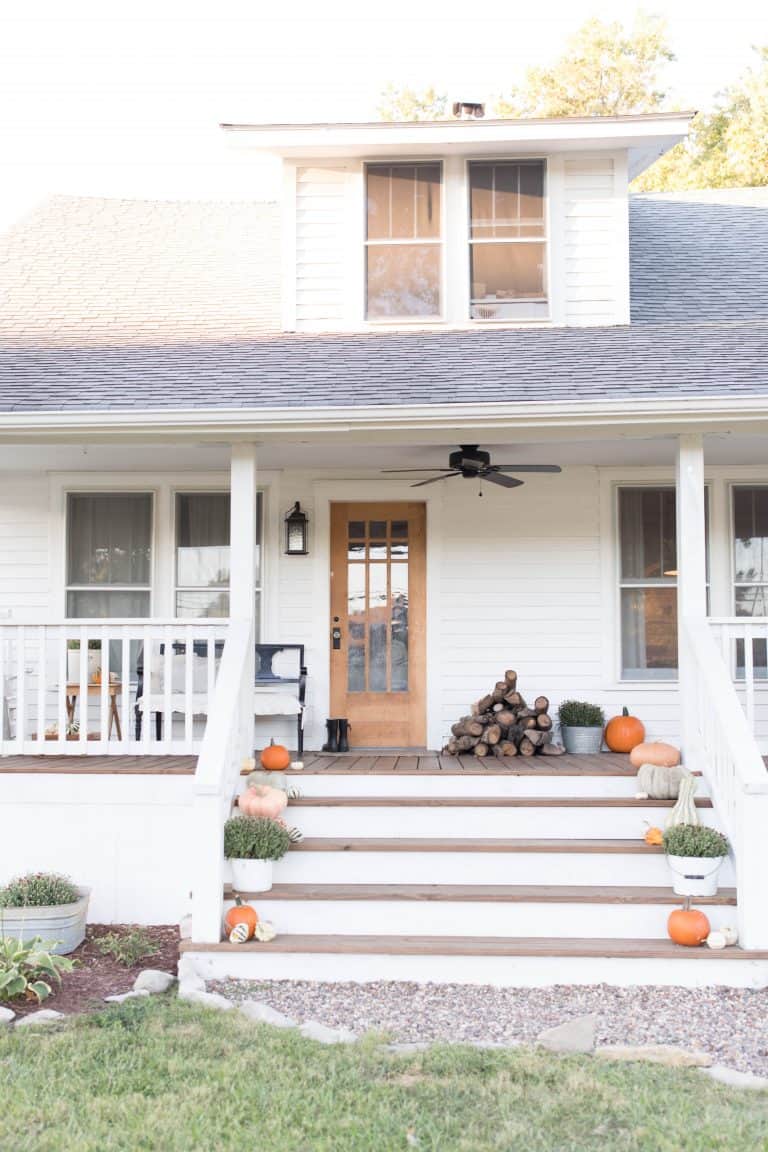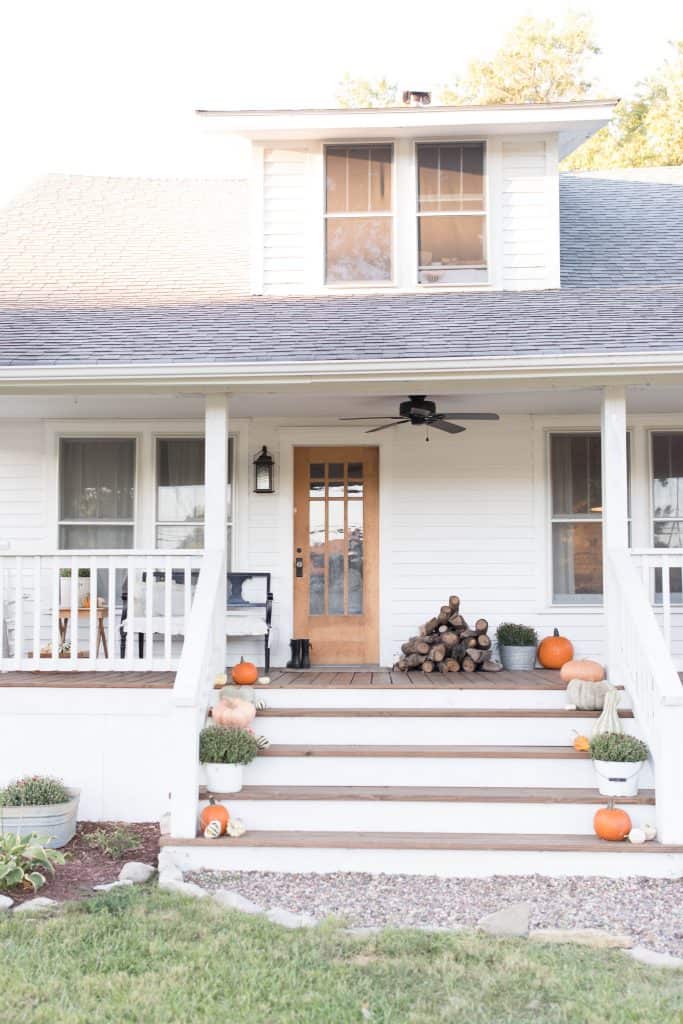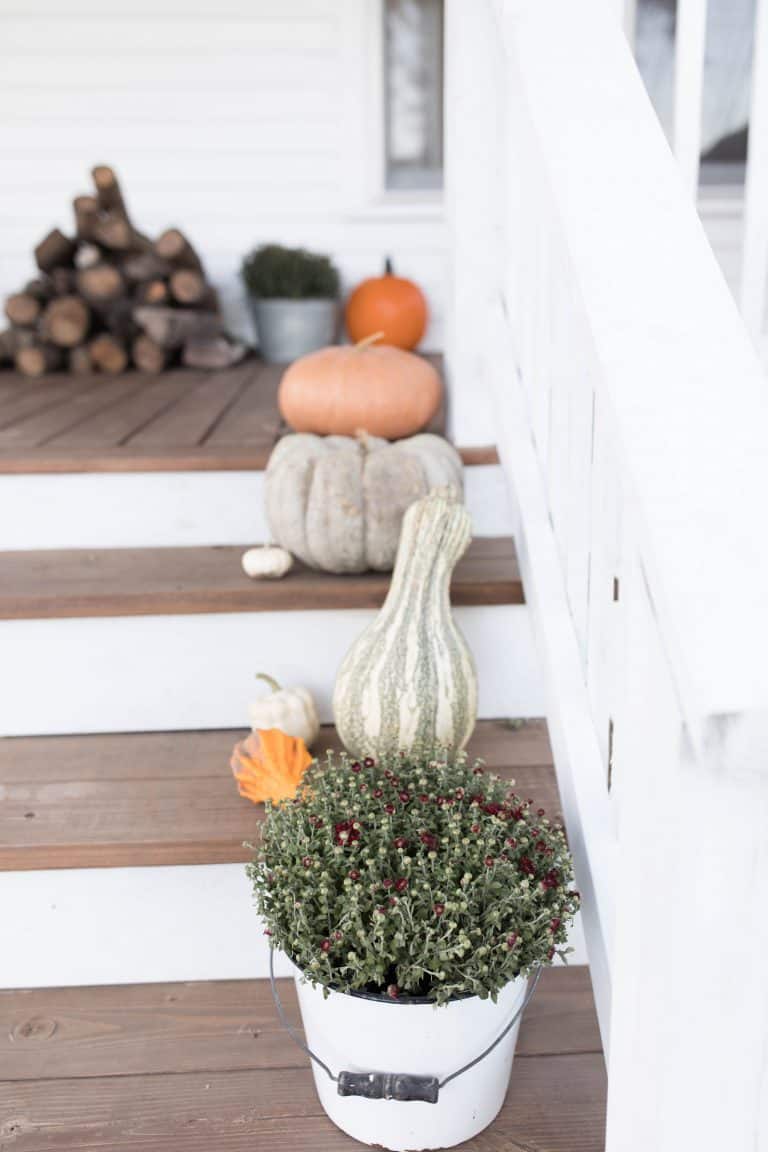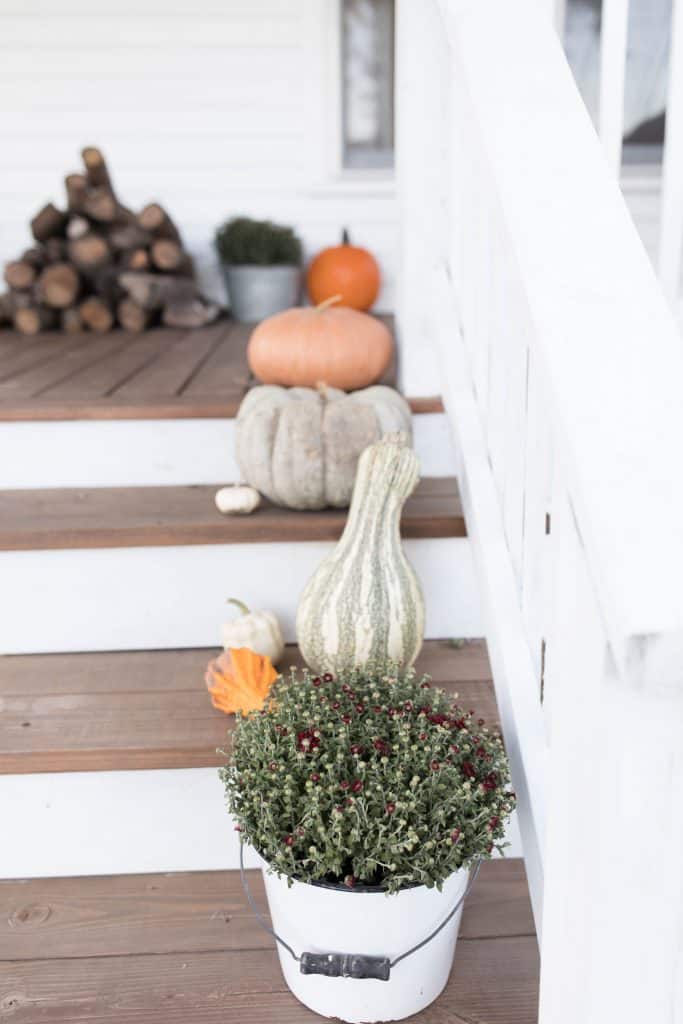 Here is our fall farmhouse front porch from last year.