I did a bit of an impromptu summer farmhouse front porch tour, after finding plants on sale at a local nursery. Last year I stuck with greens and neutrals, but this year I brought in a lot more color.
Summer farmhouse front porch tour video
I remember sitting on my freezing cold winter front porch back in January, promising you a flower filled summer porch in the upcoming warm months.
Through chattering teeth, I made a winter porch video showing off the icicles, winter greenery and a wood pile that stretched the length of the driveway. Summer was only a gleam in my eye.
Well, the other day I was thinking back to those promises and realizing I never did the summer video. Its funny how soon you can take something for granted. Yeah yeah its warm. Its been warm for months now.
But, man oh man, when winter rolls around, I will fondly remember old summer. That season where a bag of sandals in a tote bag replaces five pairs of socks and winter shoes. Dips in the creek count for baths, and kids can be outside before 7 am.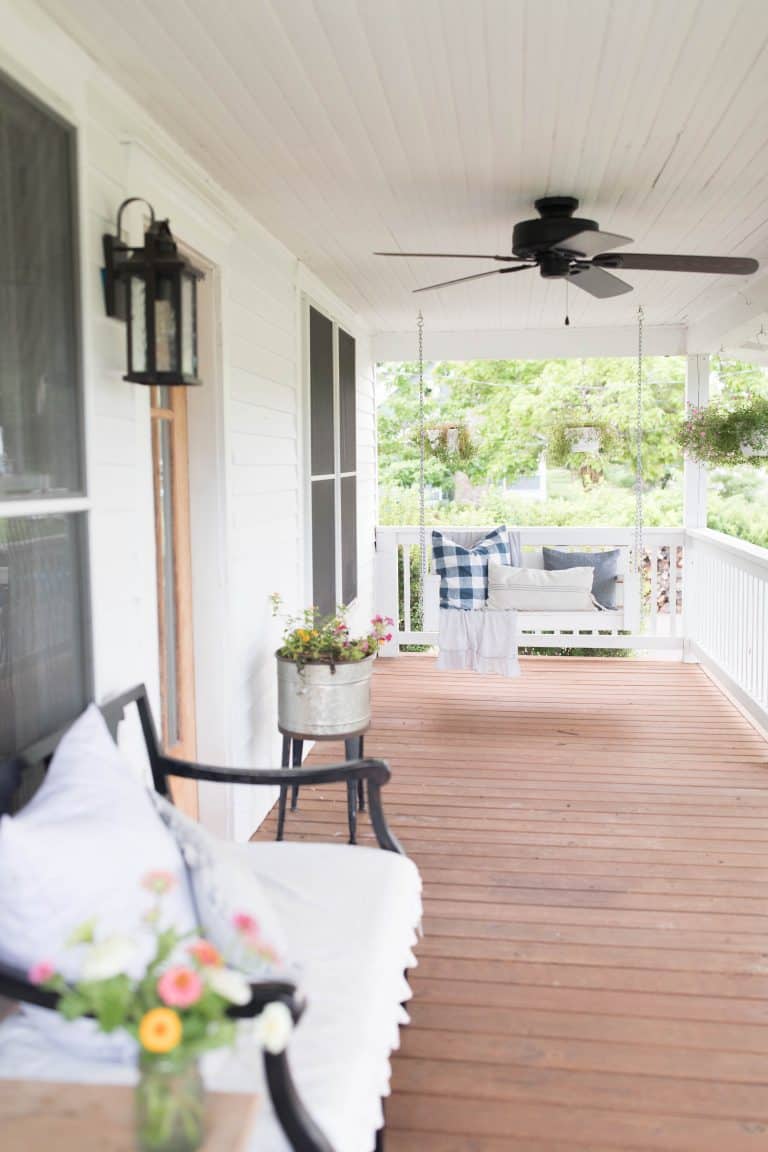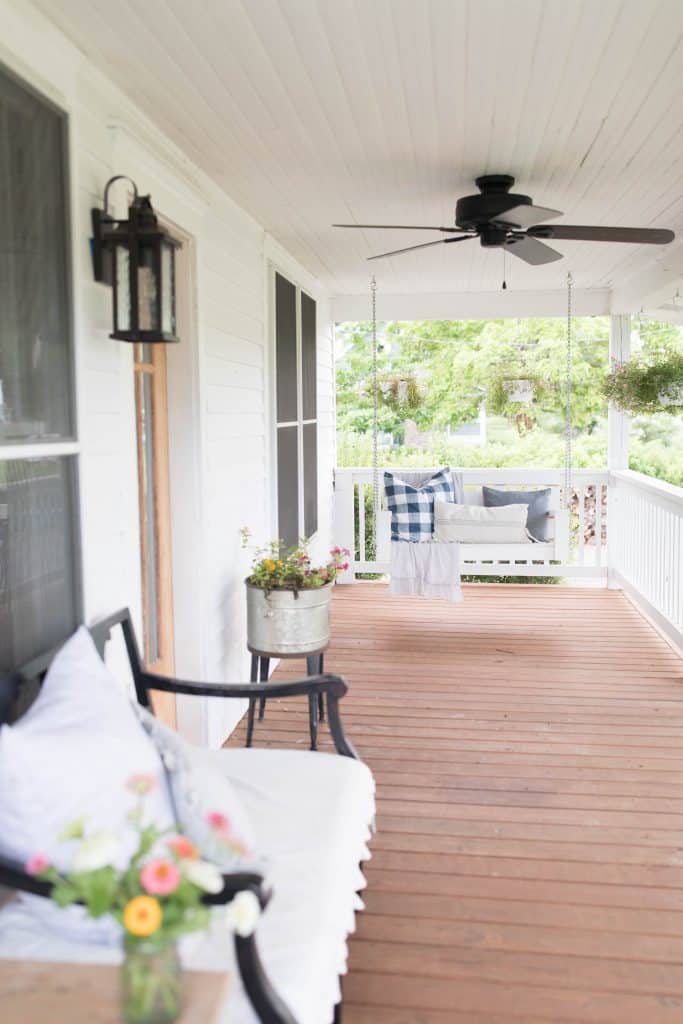 I wanted the front porch to reflect that easy summer vibe, with the colorful flowers, linen pillow covers and antique galvanized buckets.
Last year, for our farmhouse front porch makeover reveal, I kept it neutral with green ferns. This year I'm loving all the pink, purple, yellow and red that the flowers bring.
I also added a bold navy buffalo check pillow cover to the porch swing!
A simple bouquet of zinnias from our cut garden, in an antique blue mason jar bring in a little more fun summer color.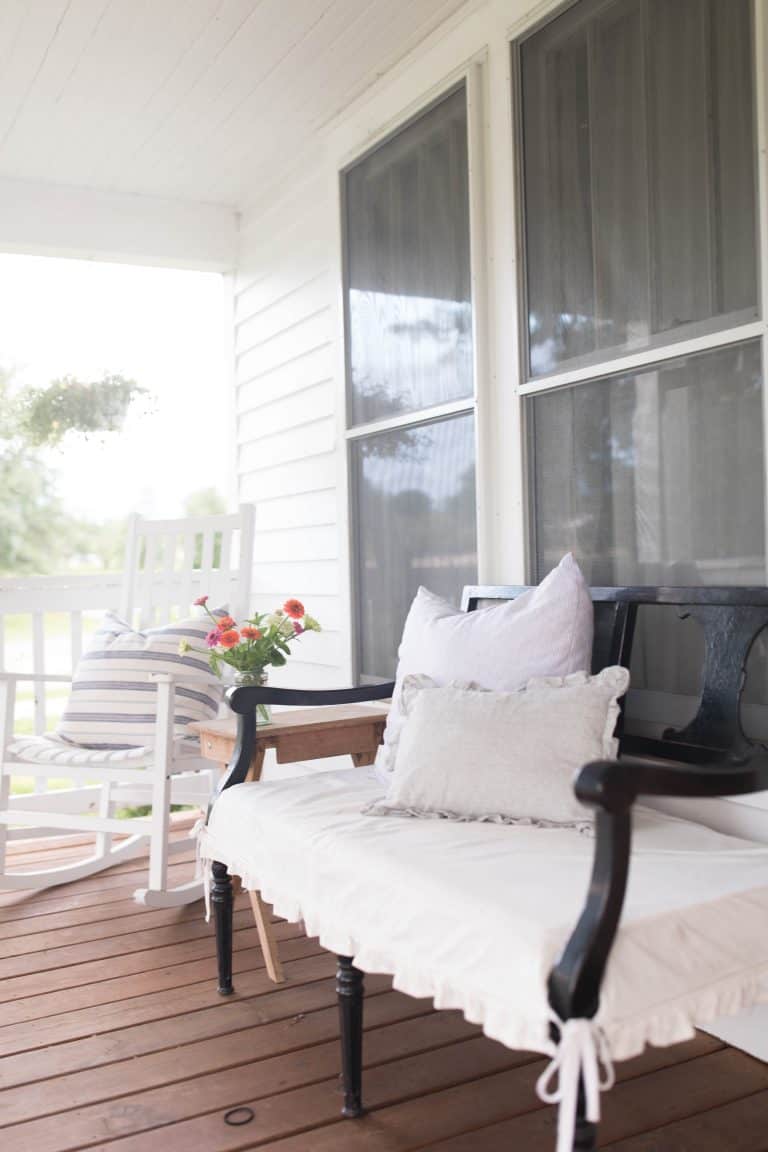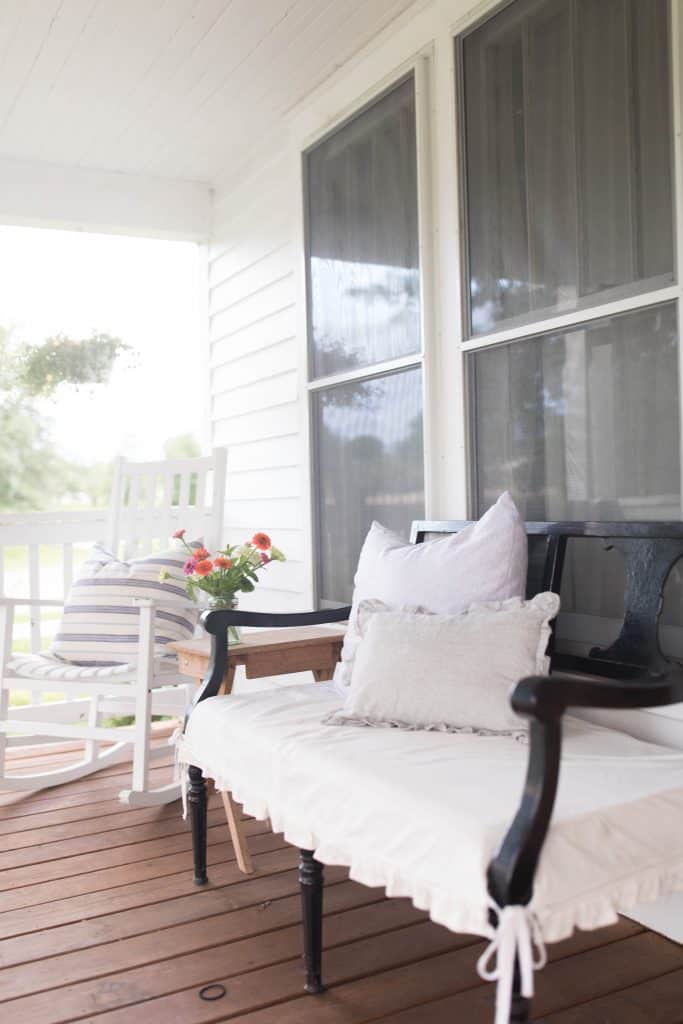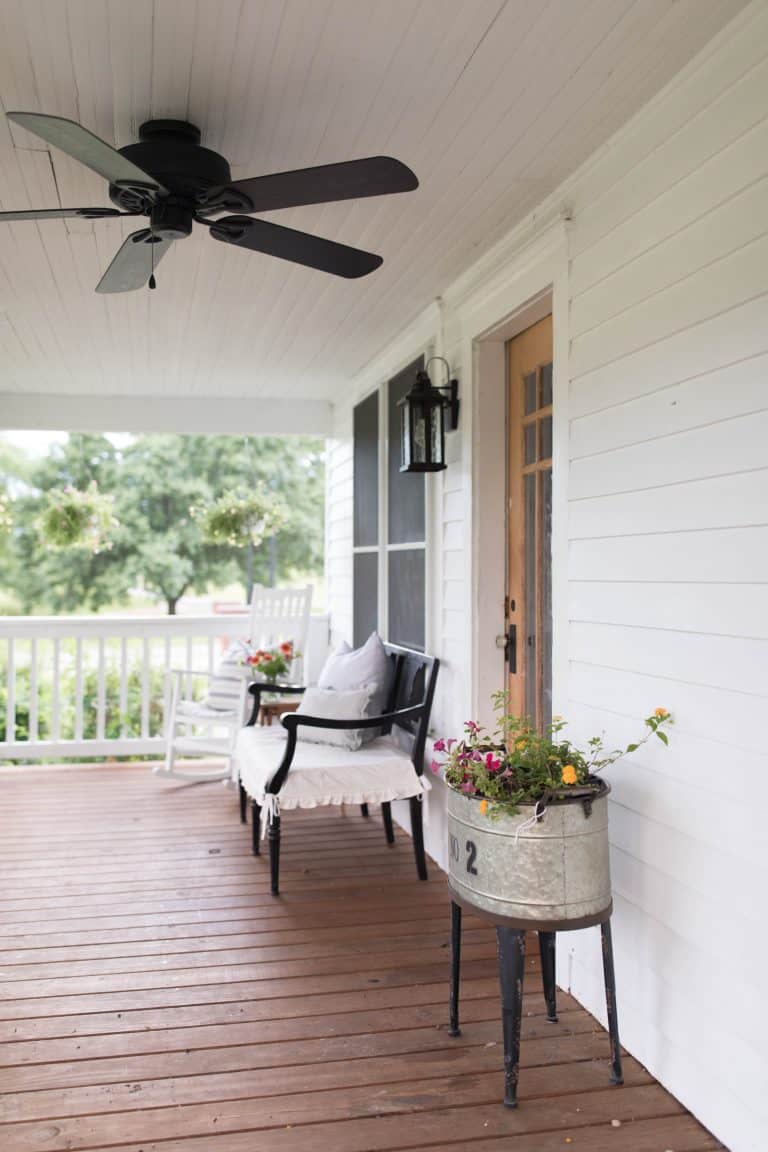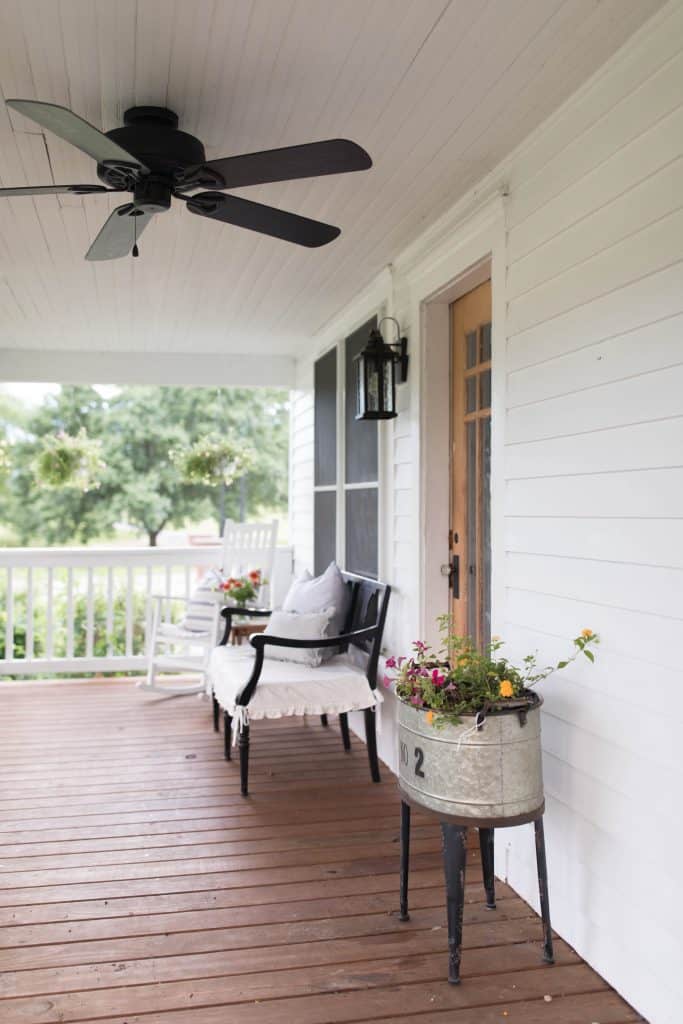 A few hostas, and galvanized buckets, fill in the landscaping a little more. All the perennials we planted last year came back bigger and better this year. We also added some fresh mulch for the summer.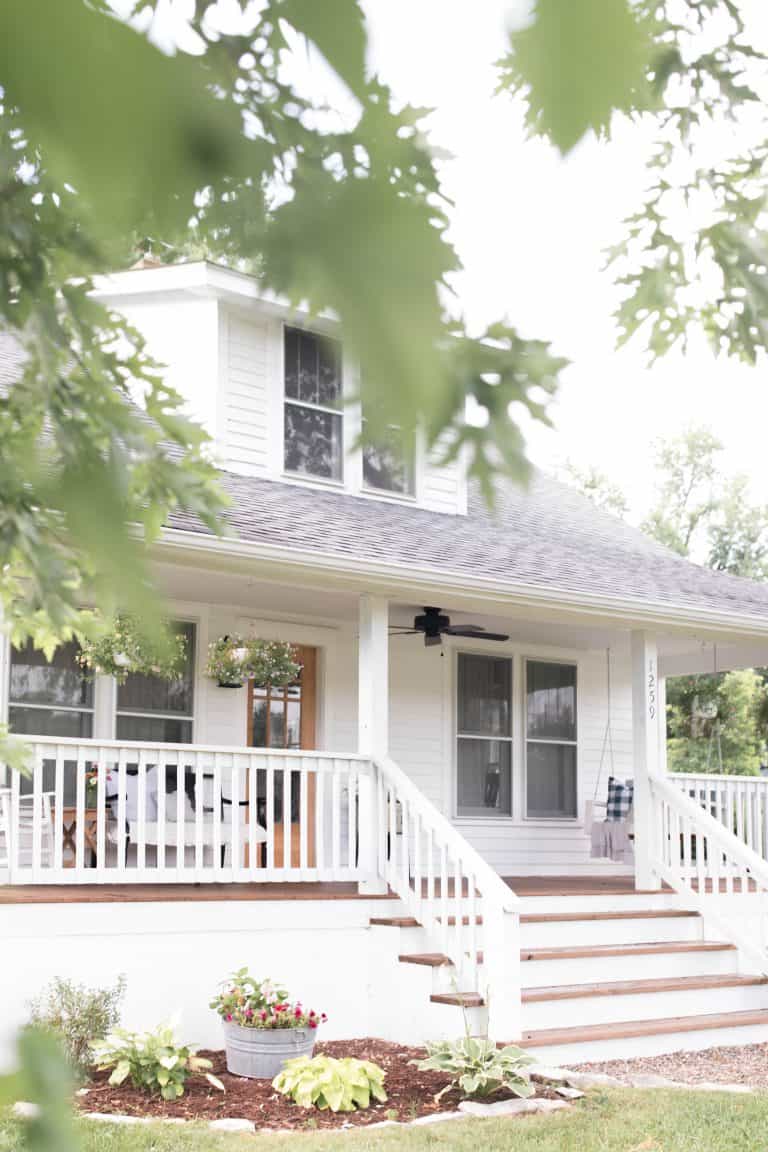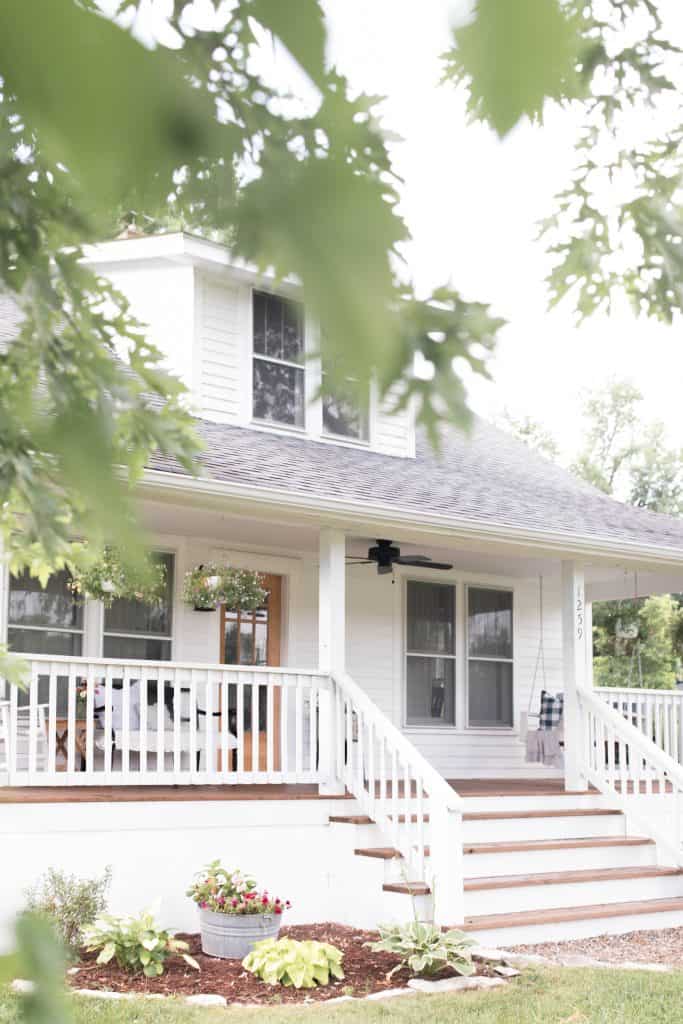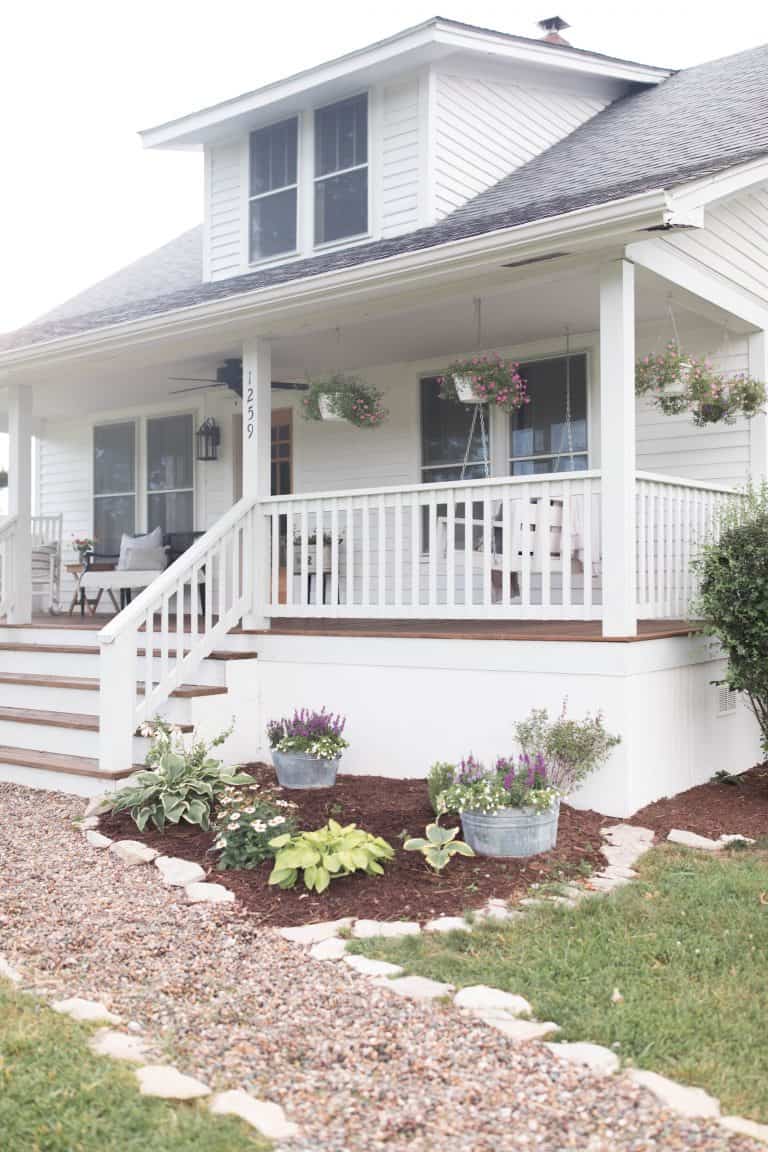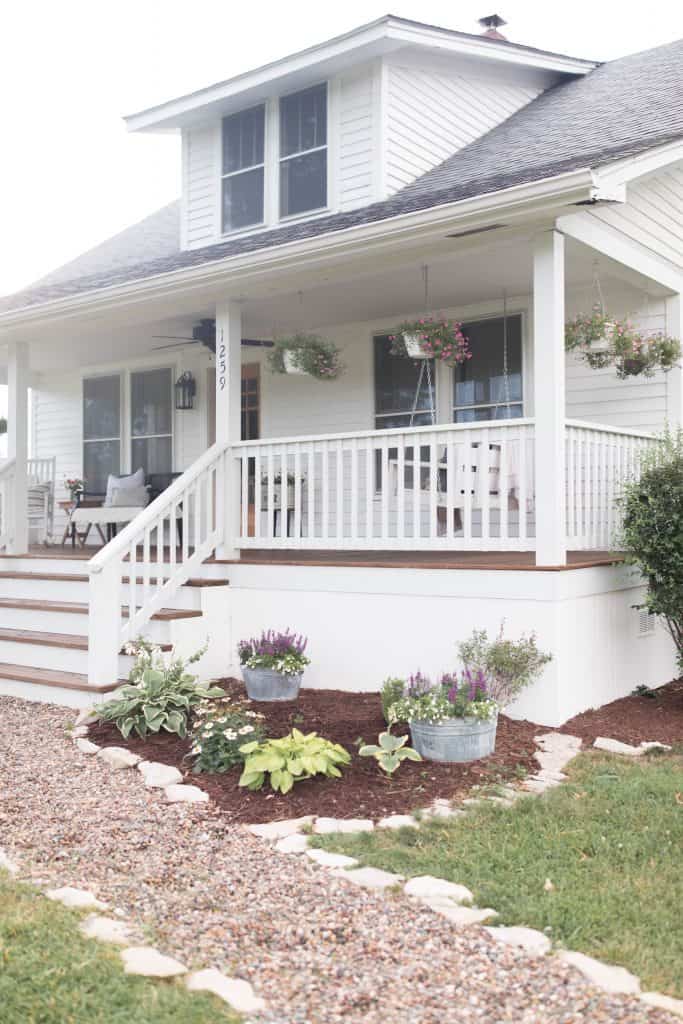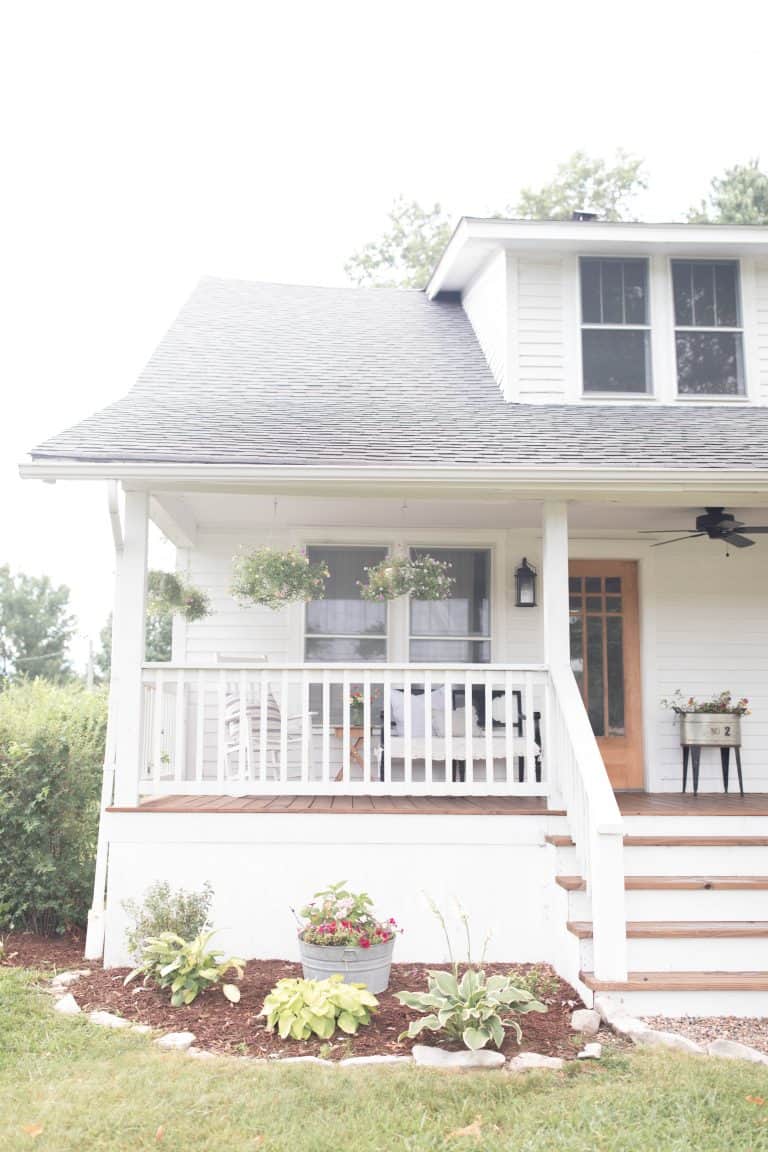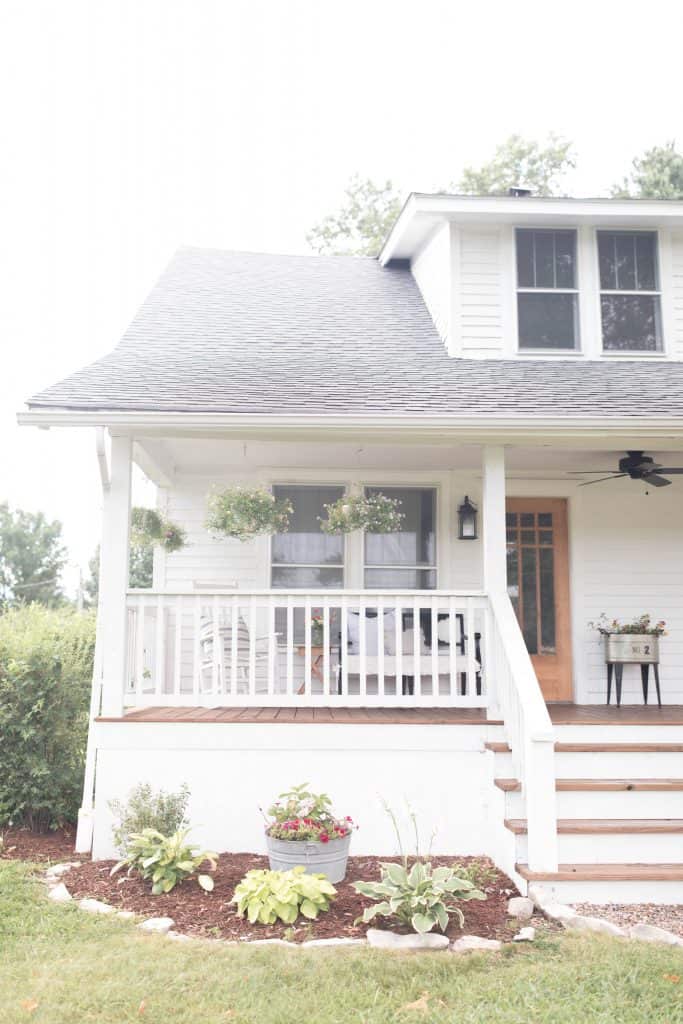 How I wish summer would never end.
If I wouldn't miss my family so much, I would just move down to Texas with Chip and Jo! Haha.
Shop our Summer Farmhouse Front Porch
Some links are affiliate links, which means I make a small commission at no extra cost to you. 🙂
Get all the projects and tutorial from our Summer Farmhouse Front Porch
DIY Linen and Ruffle Throw Blanket
How To Cover Concrete Steps With Wood
How To Strip Paint Off An Antique Wood Farmhouse Front Door
DIY How To Sew A Slipcover For A Wooden Bench
DIY Pebble Path- How To Update A Cracked Sidewalk With A DIY Gravel Path
Pin it for later