We are doing some things to prepare our zone 6 garden here in the midwest. The soil is workable and we are starting some seeds.
Zone 6 Gardening Video
I did this video in collaboration with Christina from The DIY Mommy. We explore the differences in spring garden preparation in zones 6 vs. 3. Watch Christina's video HERE.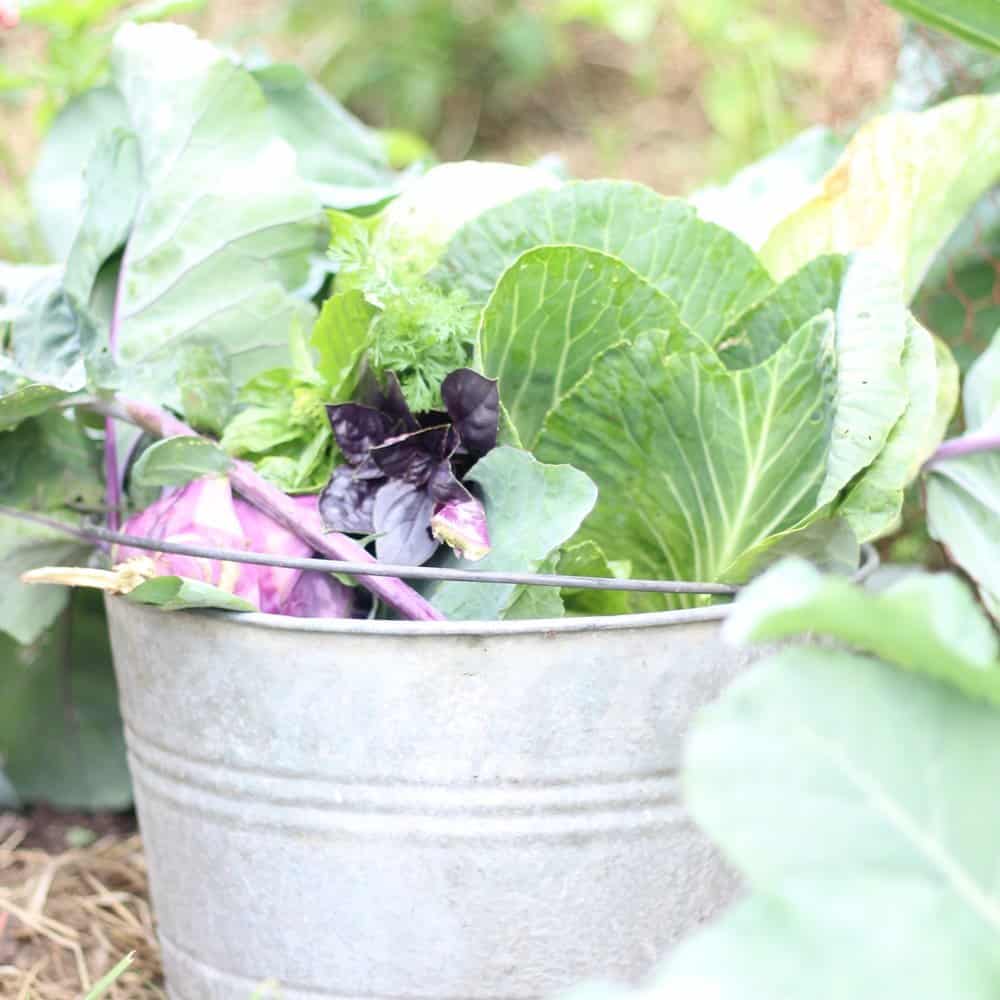 I have to admit I am a 'fly by the seat of my pants' gardener. I'm not one to test the ph of the soil, and research various organic gardening methods. The words 'hydroponics' and 'raised beds' mean nothing to me. Till the ground, add some seeds, pick the weeds, make sure there is water and sunshine…that's about the extent of my gardening strategy.
I'm sure there are much better ways to do things, but this formula has produced a pretty great harvest for the past several years. The only times my garden performed poorly was the years I just simply neglected it. (As in last year when I was pregnant and deathly afraid of toxoplasmosis ridden cat poop. More on that saga HERE.)
As a general rule, greens and root vegetables can go in the ground earlier than tomatoes, peppers, basil and flowers. Some plants can handle a little frost, and some will shrivel and die with the mention of it. This info is usually on the back of seed packets.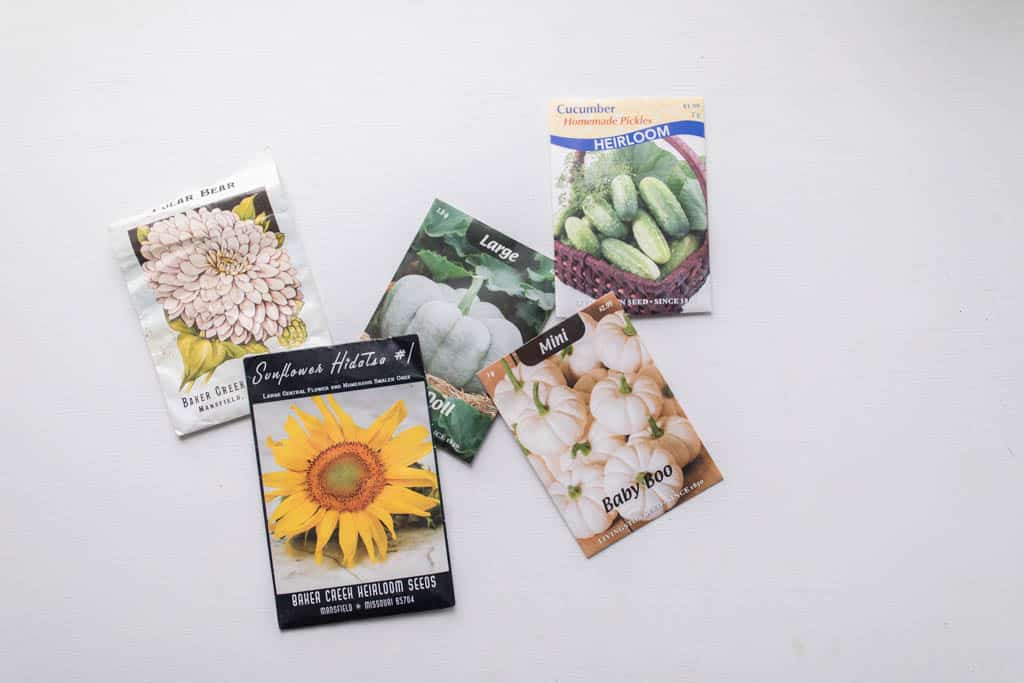 Preparing the soil
This year we had a whole box full of seeds, some that were leftover from last year and some that people gave us.
I divided the seeds into three categories:
Seeds to start indoors in March.
Ones that can go straight into the ground in early spring
Those that do better going straight in the ground later in the season.
Start Seeds Indoors in March
The seeds in this category are ones that need a longer growing season, but lots of warm weather and sunshine. They can't go in the ground in March, but they need to get started that early for a timely harvest. For us, these are tomatoes, peppers, cabbage, basil, sunflowers, zinnias and cosmos.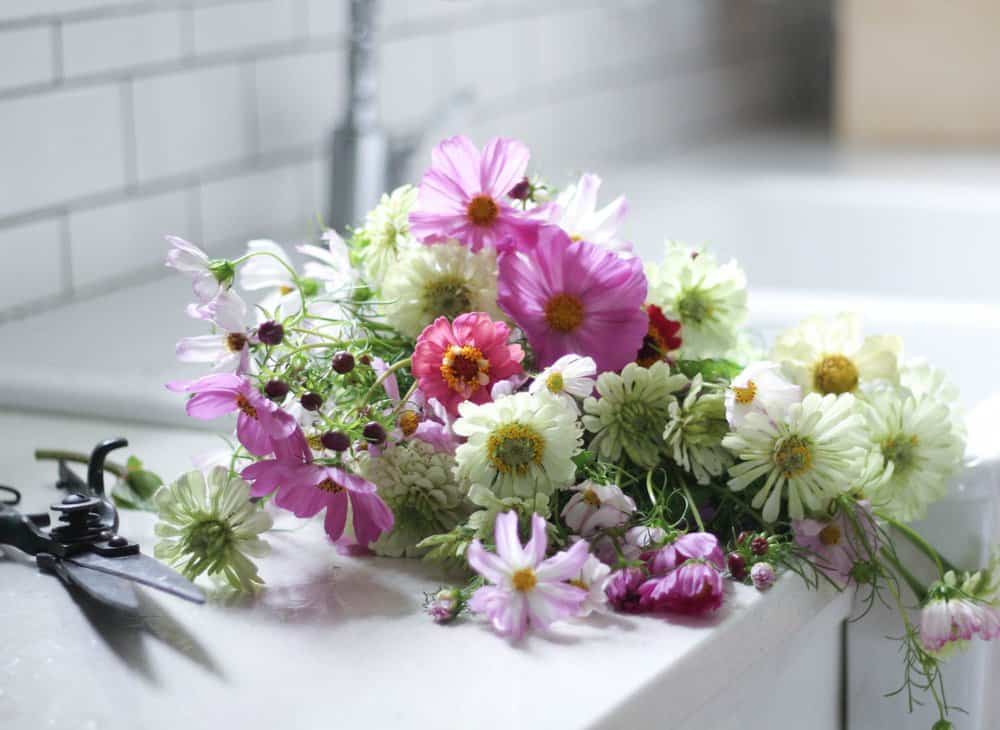 This year we just repurposed some egg cartons for seed starting. I used an organic seed starting mix.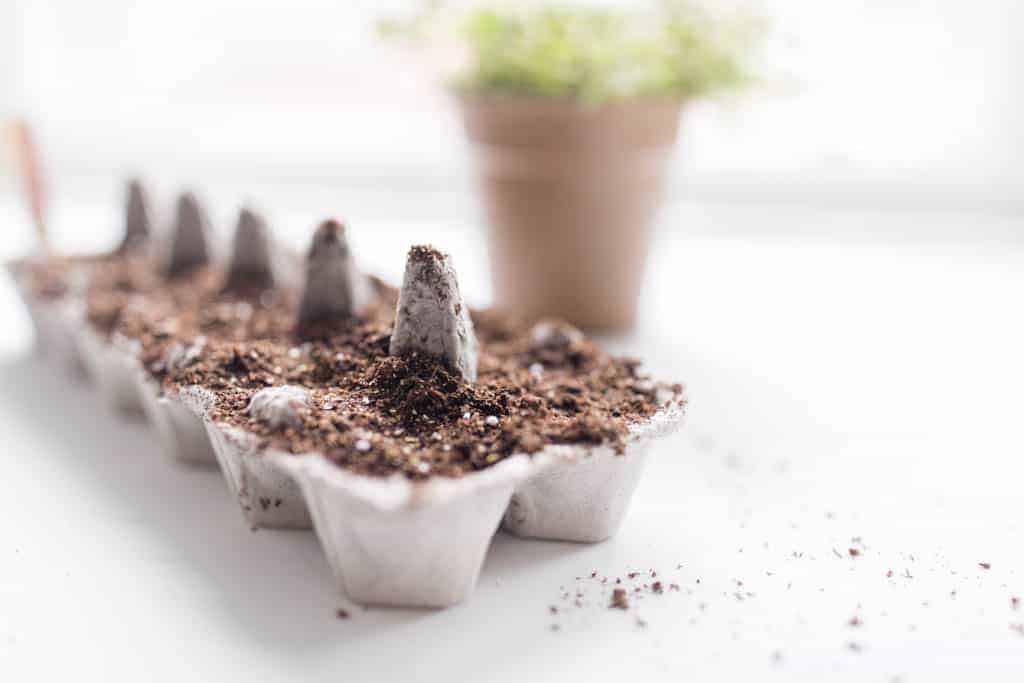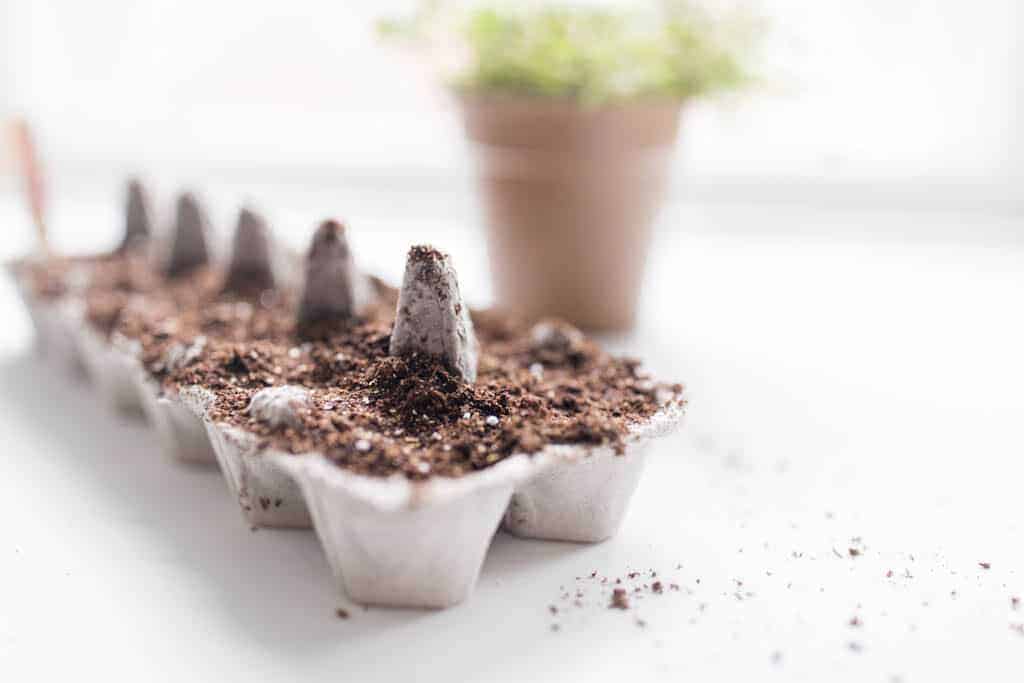 The key to getting seeds to sprout is lots of moisture and sunshine. If the seeds aren't watered a couple times a day they won't sprout. I like to use a spray bottle for this, so they don't get oversaturated.
A south facing window is best for light. We picked up a little greenhouse for seed starting this year. This way the seeds stay warm and get plenty of good outdoor sunshine. We will probably have to bring the seedlings indoors on super cold March nights.
By time it is time for the seedlings to go in the ground, the paper cartons should pull apart easily from being watered so often. I plan to put the directly in the ground, so I don't have to disturb the roots.
Plant When the Soil is Workable
I consulted the back of my seed packets to find out which ones can be planted as soon as the soil is workable. In the midwest, that is right now!
Greens, like spinach, kale, lettuce and arugula, prefer cooler weather. Right now is a perfect time to get those going.
Also, root veggies, like carrots, beets and radishes prefer to grow in cooler temps.
Potatoes also like a cooler soil. In our area, the typical rule of thumb is to plant potatoes on St. Patrick's Day!
Plant After the Danger of Frost is Passed
Some plants do best when they can be started right in the garden in soil in early May. These are seedlings that get too big too quickly. If started now, they would be taking over the greenhouse by the time the last frost rolled around. These seeds include cucumbers and squashes, like acorn, butternut, spaghetti and pumpkin varieties.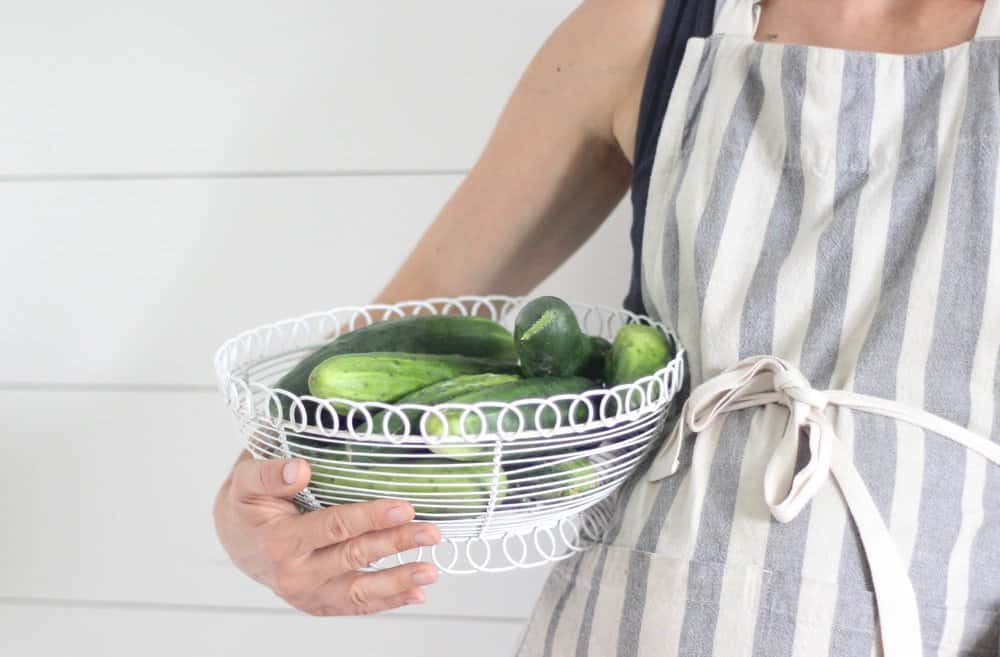 Check out this handy resource from Urban Farmer to get the planting schedule for your zone.
Check out my other gardening posts
7 Tips for growing a Beautiful Cut Flower Garden
How to Make Homemade Fermented Pickles
Homemade Sauerkraut (Great for all those fresh heads of cabbage!)
I can't wait to update you all in several months with a full grown garden tour.
Pin it for later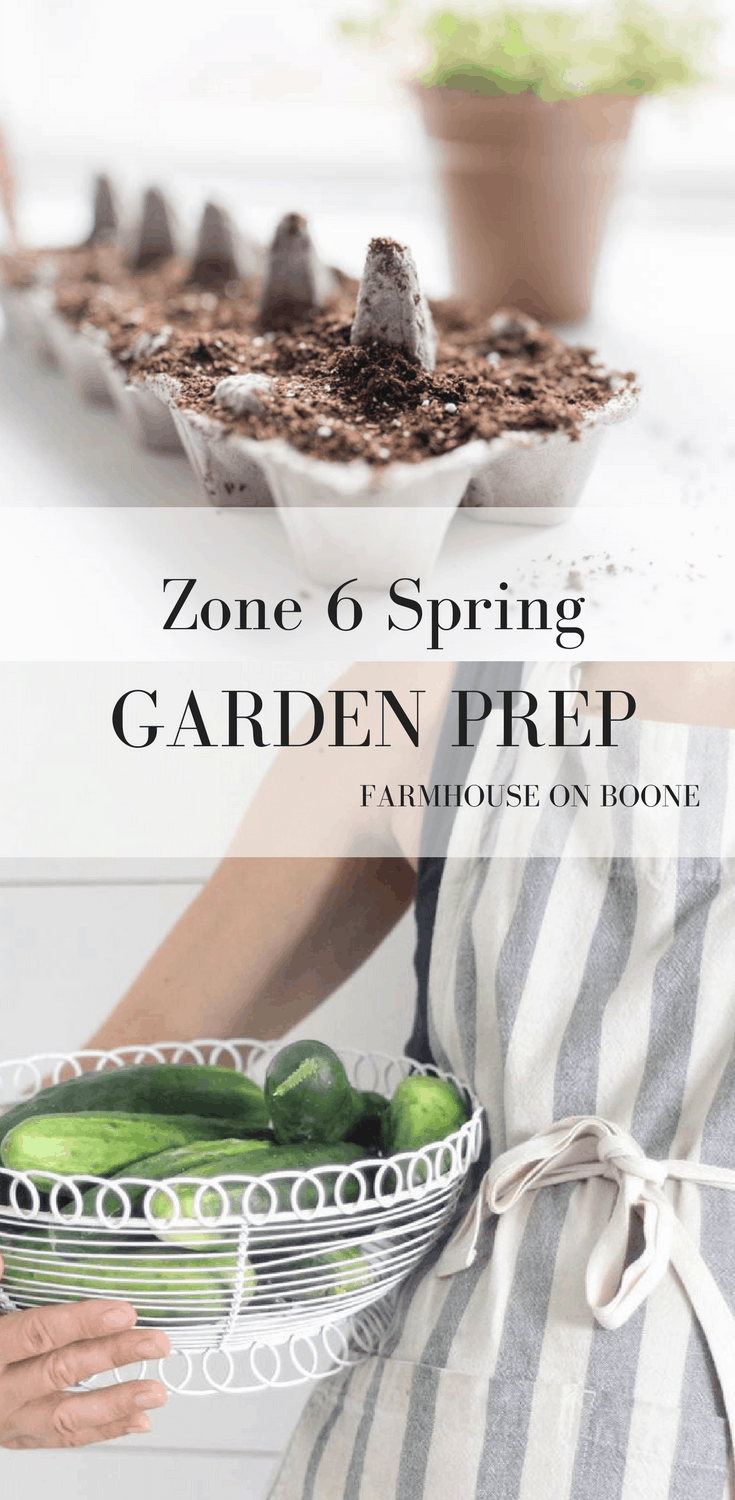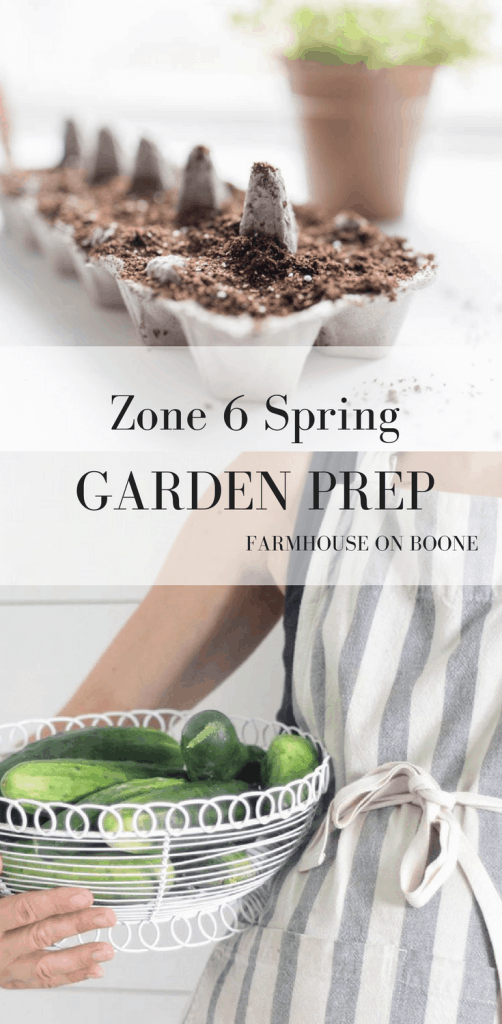 Thank you so much for stopping by the farmhouse!