Learn how to make sauerkraut, a gut healthy fermented vegetable, with this simple tutorial.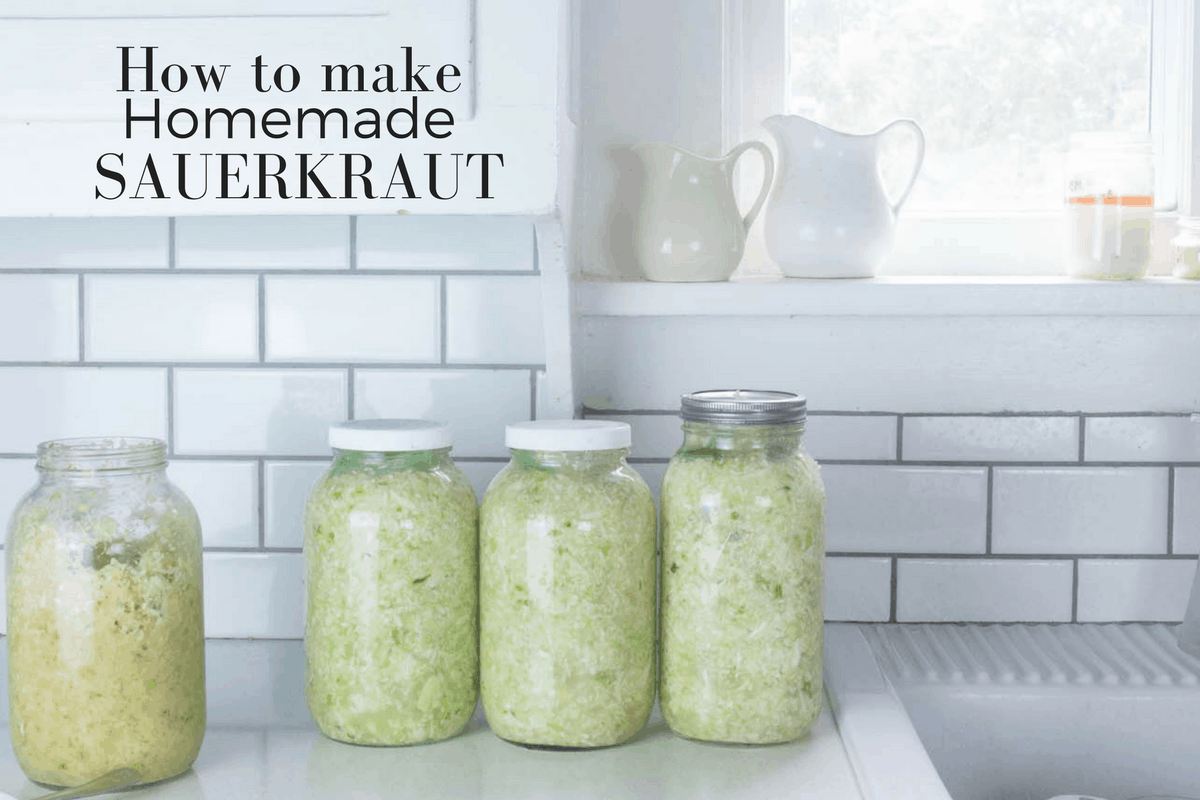 I already blogged a little about probiotics and why they are so important in my Raw Organic Milk Kefir post.
Since they do so much to support a  healthy immune system and regulate digestion, it makes sense to find a way to eat fermented foods daily.
You could spend $50 a month on good quality probiotic pills, or you can pick up a couple of heads of cabbage at about 50 cents a pound, depending on the season, and consume your proibiotcs with dinner.
Homemade sauerkraut is just so delicious! We eat it with almost everything, meatloaf, salmon, steak, burritos, eggs, pizza..seriously it is good with almost anything. Also, it  is so nice to have an instant side dish ready at all times in the fridge.
Although fermenting vegetable sounds very intimidating and difficult, I can assure you it is a super simple and quick process.
GET THE VIDEO TUTORIAL
Supplies needed:
a large bowl
sea salt
three small heads of cabbage
a half gallon mason jar
a couple of ziplock bags
Pull off a few of the outer leaves and set aside for the last step.
Next, core the cabbage and cut it into pieces small enough to fit in your food processor. If you do not have a food processor, just cut it into shreds. If you do have one, this part will go a little faster.
Put the shredded cabbage in a bowl and sprinkle with salt.
For 5 pounds of cabbage, use 3 tablespoons of salt. I had 3.5 pounds, so I used 2 tablespoons.
Work the salt in with your hands until it starts to get juicy. This juice is the brine. You may have to work it for several minutes before it gets juicy enough to move onto the next step.
Next, put all the cabbage and the brine into a half gallon mason jar. Punch it down until all the cabbage is submerged beneath the brine.
Fold up the cabbage leaves you reserved earlier and place on the top to keep all the cabbage down beneath the brine.
Next, fill up a small ziplock bag with water and place it inside of another ziplock bag, so it doesn't leak water into your ferment. Put the ziplock on top of the folded up cabbage leaves and the weight should be enough to keep all of your shredded cabbage beneath the brine.
If any is above the liquid it will be exposed to oxygen and possibly mold, so that is why it is so important to keep it under the liquid. I have also used heavy flat rocks wrapped in whole cabbage leaves to weigh it down. If you go on Amazon you can find special weights made specifically for fermenting, but these other methods work also.
Leave it out on the counter for 5 days-3 weeks. It will just become more pungent as it sits. If this is your first time trying homemade sauerkraut, it may be better to ferment it for less time.
Remove the plastic bags and folded up cabbage leaves, put the lid on the jar and store in the fridge.
Serve it daily with dinner and enjoy the probiotic benefits.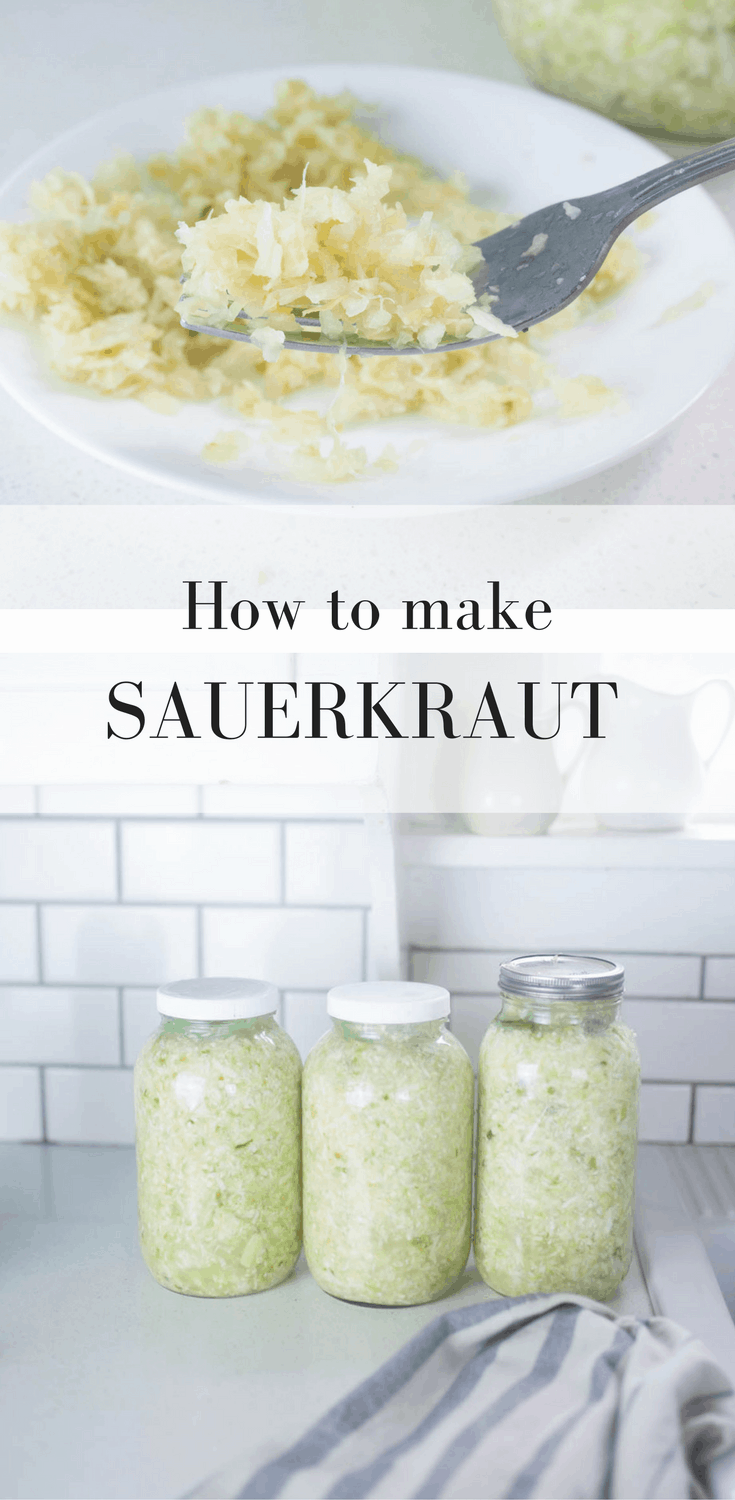 Enjoy!