Christmas at the farmhouse is all about DIY Christmas Decorations. In this tutorial I show you how to make pine cone ornaments and vintage cookie cutter ornaments.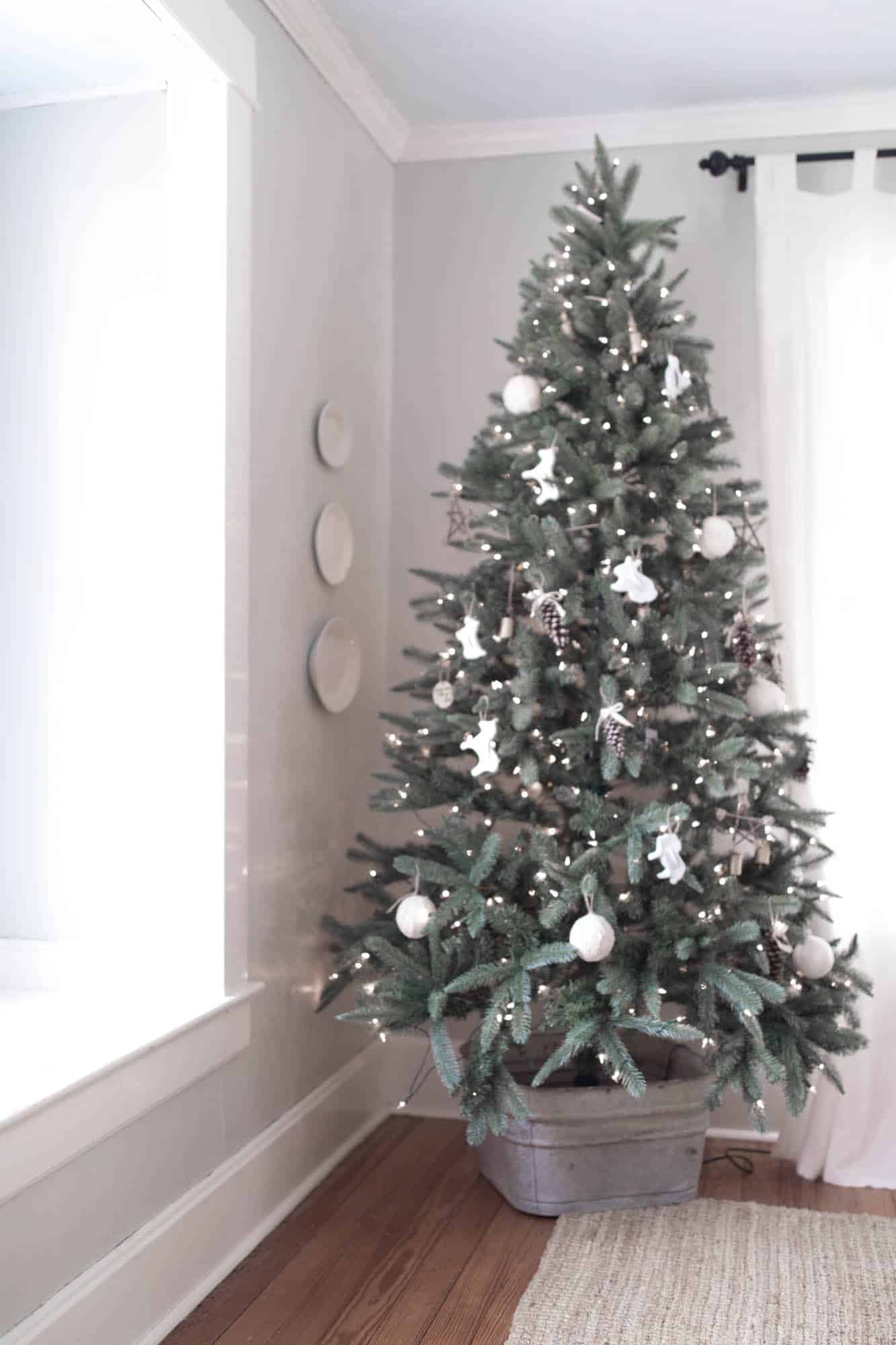 This year I made several DIY Christmas decorations here at the farmhouse. I went with a simple and minimal Scandinavian style theme.
I find that most of the ornaments and decor at the store doesn't fit in with my style. Not only that, all the pretty options are just so darn expensive. I'm not about to spend $5 per ornament when I know I can just make my own!
This year I decided to make almost everything handmade.
In this post I have two simple homemade ornament ideas for you, DIY Pine Cone Ornaments and Vintage Cookie Cutter Ornaments
Vintage Cookie Cutter Ornaments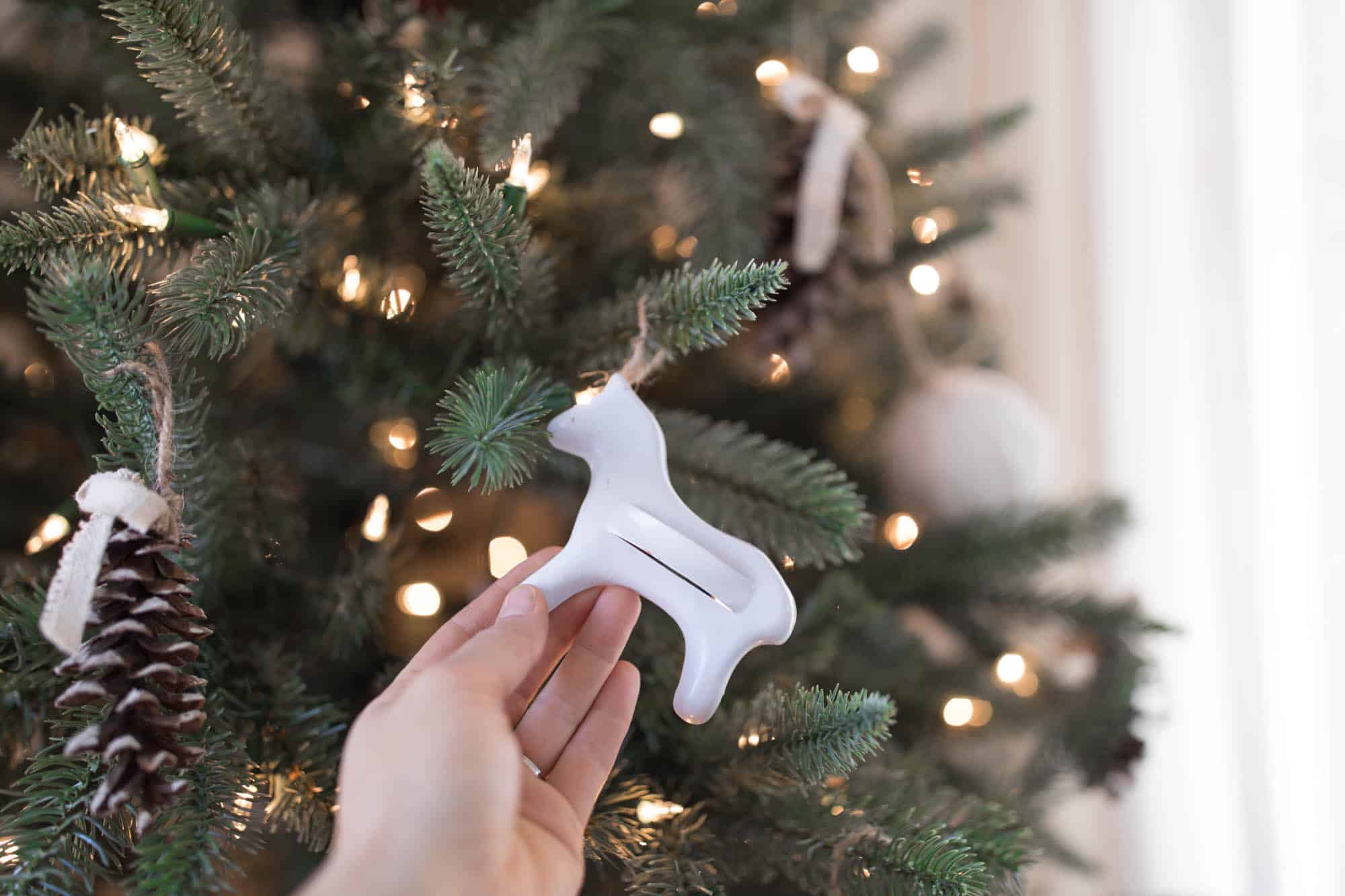 I came across some vintage cookie cutters at a thrift shop for 50 cents each. They had a nice shape, but the color didn't go with my minimal decor theme this Christmas. I decided to take care of that with a little white spray paint. These ornaments were so simple to make! I simply spray painted them white and then attached a bit of jute twine with hot glue. Watch the video below to see more details and some before pics of the cookie cutters.
$3 later and I had six beautiful ornaments that fit right in on my neutral Christmas tree.
DIY Pine Cone Ornaments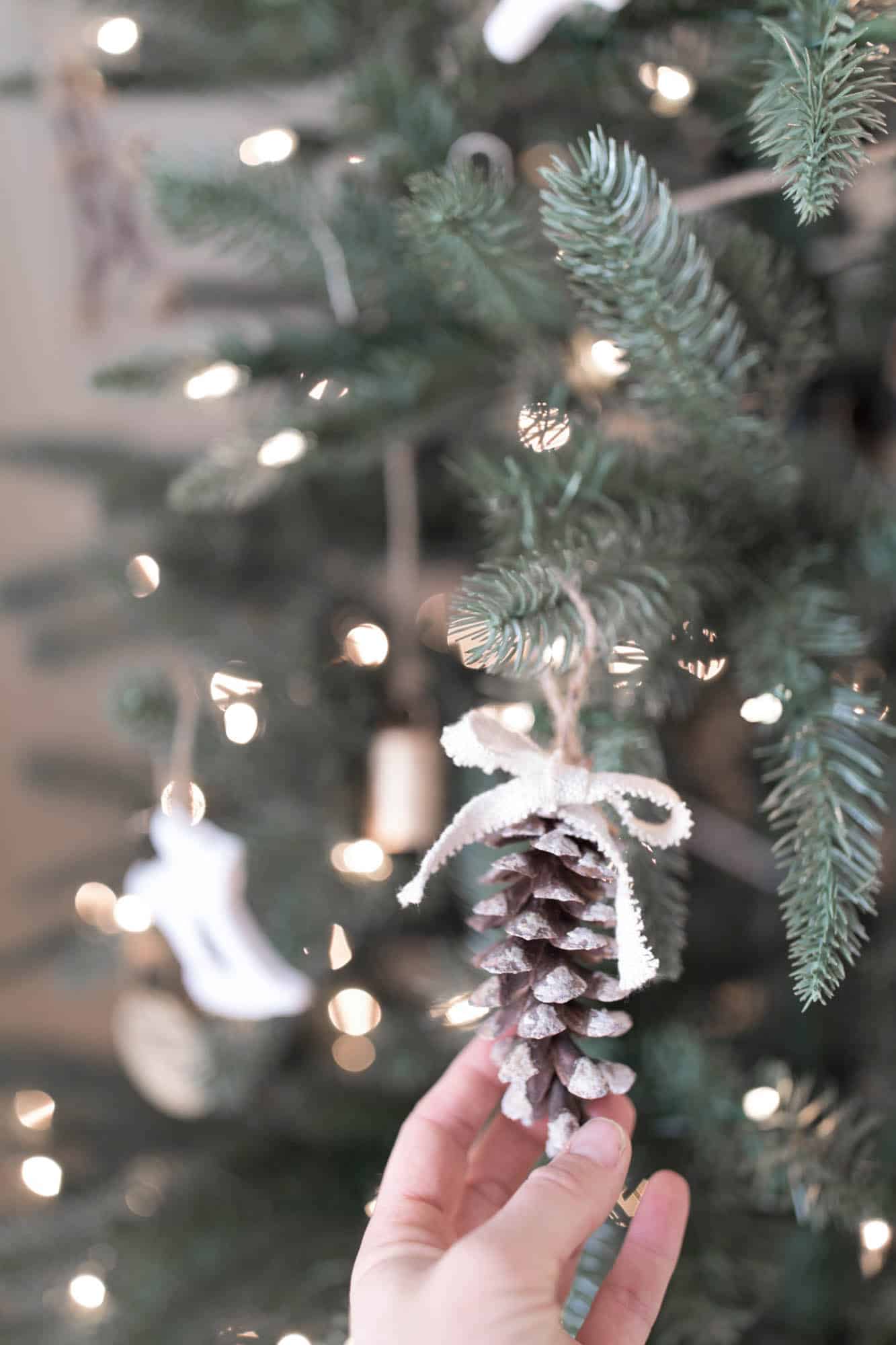 I like to use natural elements in my home all throughout the year. Christmas is no exception. When my family went out to collect greenery clippings for my handmade Christmas wreaths, I snatched up a canvas tote full of sap covered pine cones.
To make the pine cone ornaments, I took a thin strip of fabric and tied it in a bow. I used a little extra grain sack from the shop. You could also use a strip of drop cloth or linen. I hot glued the bow to the top of the pine cone. Then I attached a little jute twine with hot glue for the ornament hanger.
And that's it! Super simple!
Watch the video tutorial below for more details.
DIY Christmas Decorations- Homemade Ornaments Video Tutorial
Other DIY Christmas Decorations I shared this year:
How to Make a Fresh Christmas Wreath
What DIY Christmas decorations are you going to make this season?
Pin it for later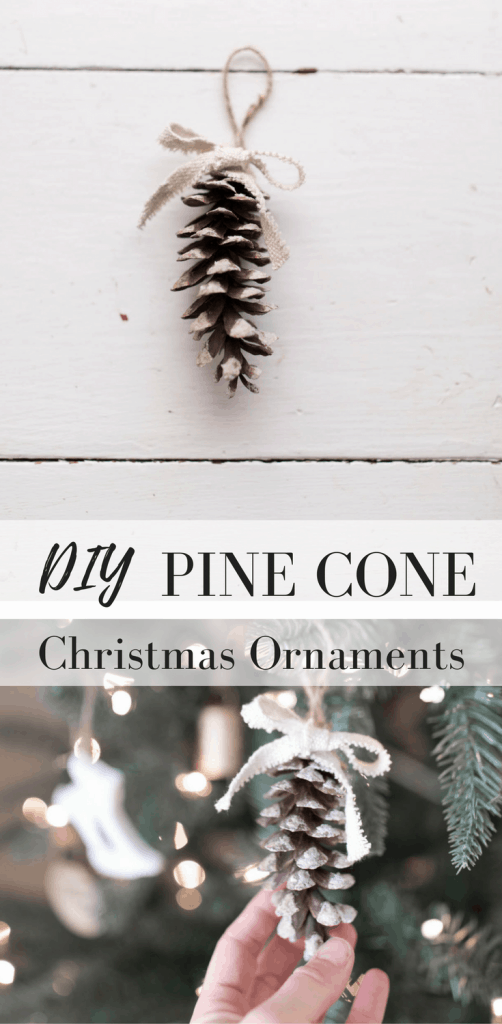 Thank you so much for stopping by! Come over and subscribe to the Farmhouse on Boone channel on YouTube to stay up to date with all the projects happening at the farmhouse!