Learn how to make a dress by copying clothes you already have. This can be adapted to make a DIY maternity dress and non-maternity as well.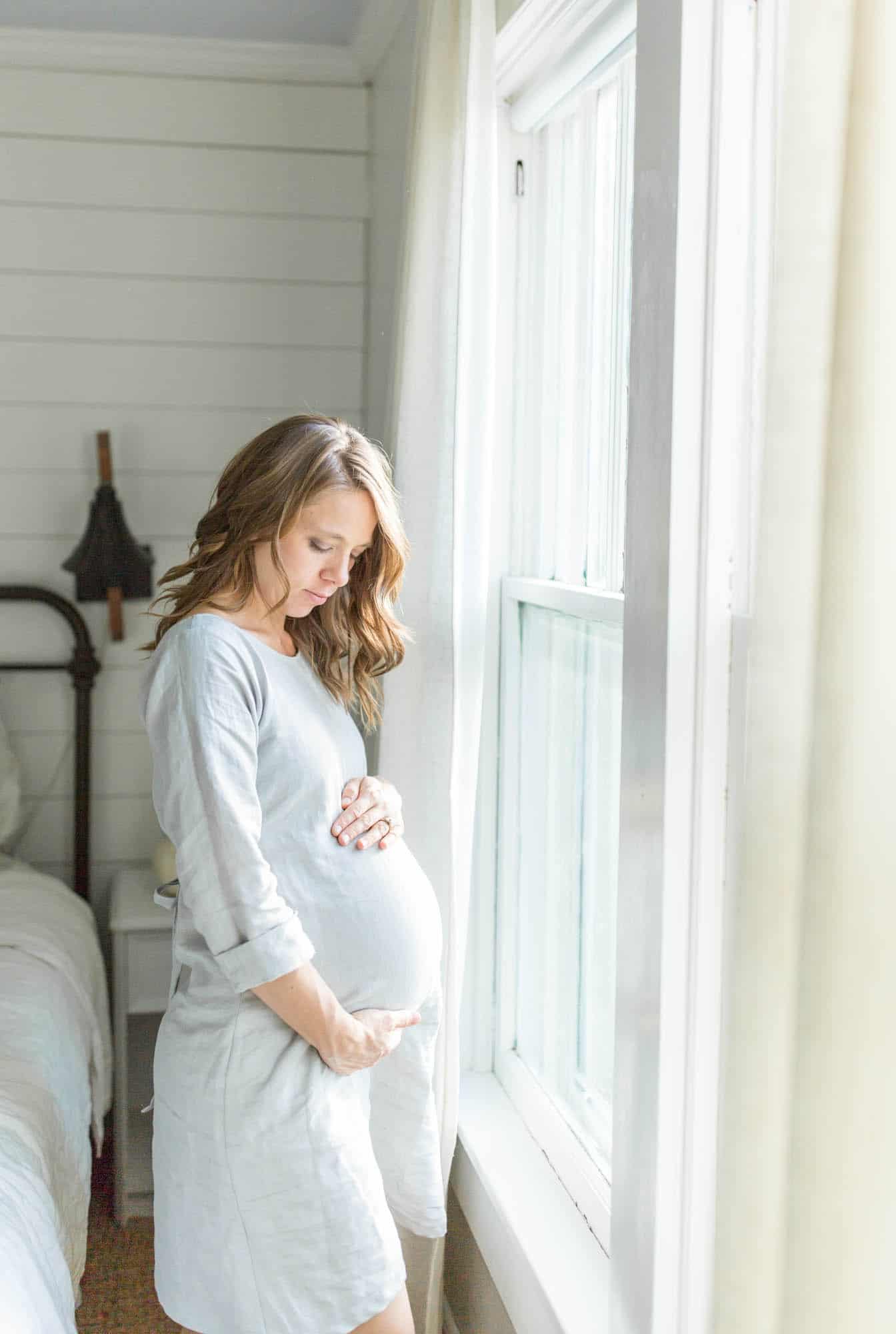 In this video tutorial I share how to make a dress without a pattern. I made a DIY maternity dress, but you can use this tutorial to make any shape dress. I show you how to trace clothes to make your own dress pattern.

Photo Cred
I don't want to get too far into this post before I give credit where credit is due. My awesome photographer sister, Andrea Vehige, took these maternity photos. So, if you're looking for a maternity, or wedding photographer head over to her website and hit her up with an email.
Simple Maternity Photo Shoot
My sister and I had a very specific vision for my maternity photo shoot. We wanted something simple, minimal and with a lifestyle vibe. We wanted something that fit in with my usual style.
They would obviously need to be taken in my home. And we couldn't get past the idea of linen. The maternity photo shoot needed the loose weave, minimal, vintage look of linen.
So linen I sought.
And you know what I found? Linen dresses are EXPENSIVE. Being the DIY'er that I am, it only took a moment for me to decide I could tackle making my own linen maternity dress.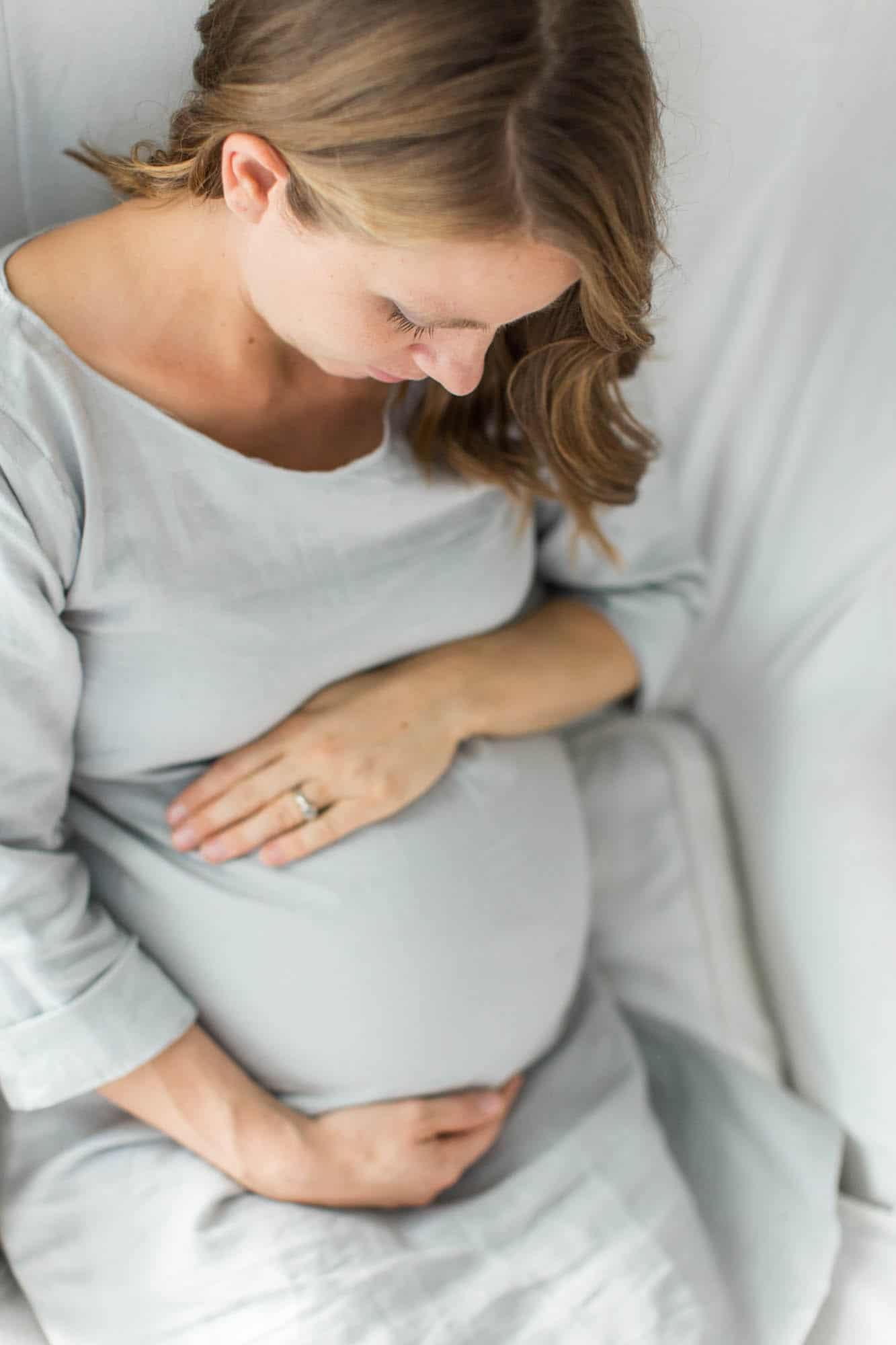 Not just for maternity
In the how to make a dress video tutorial below, you will learn how to copy your own clothes to make your own dress pattern. You will see the mechanics behind how a dress is put together. You can use the techniques to make a maternity dress. If you trace a non-maternity shirt, you can also make a regular fitting dress as well. You can apply it to making kids clothes.
Edited to add this photo of me wearing a linen tunic (that I made with this same method during pregnancy) at two months postpartum. So, this method of copying your cloths does work for shirts, dresses, maternity and not!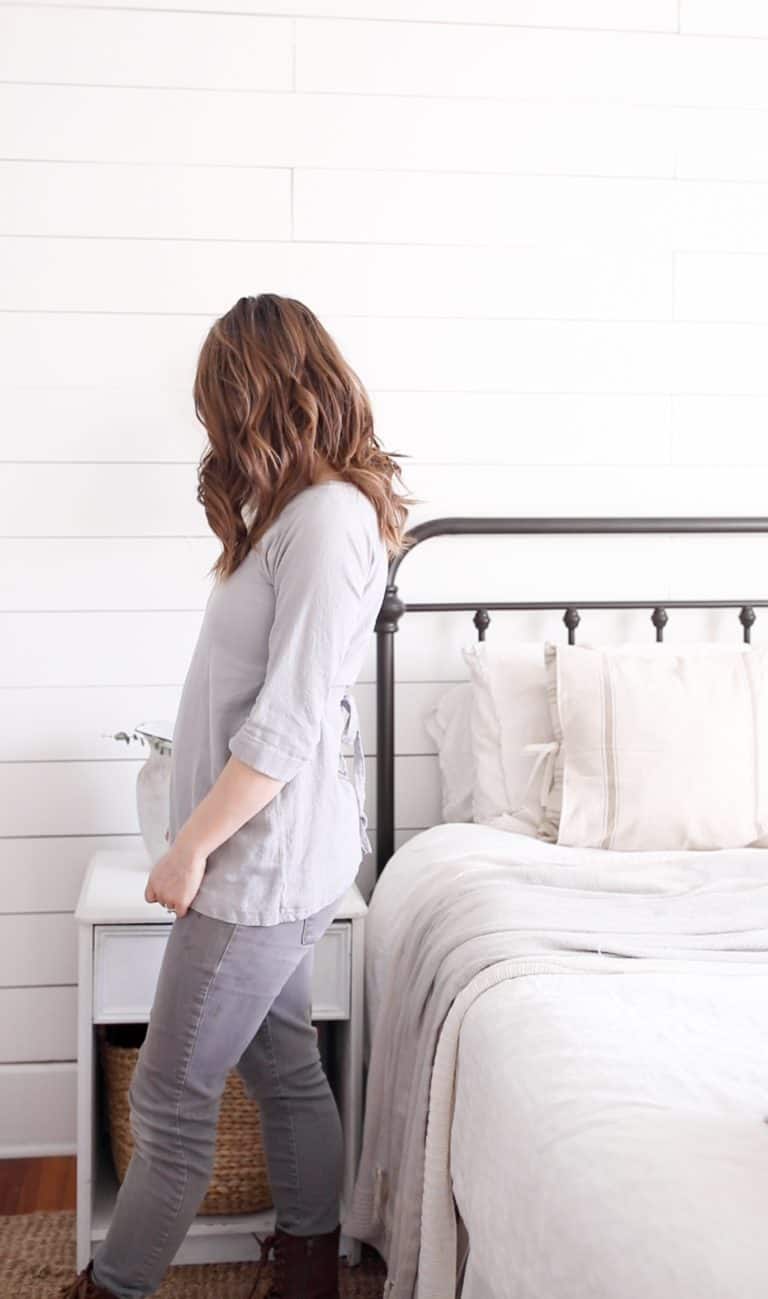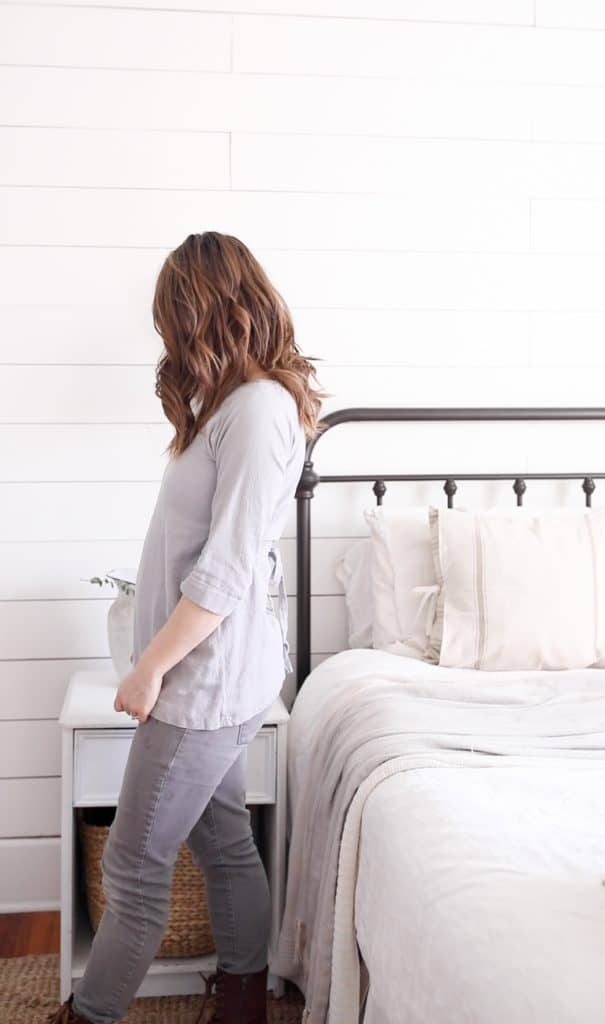 How to make a dress video tutorial
Shop the linen I used for this dress:  Stonewashed 100% Linen Dove Grey Fabric
A few more maternity photos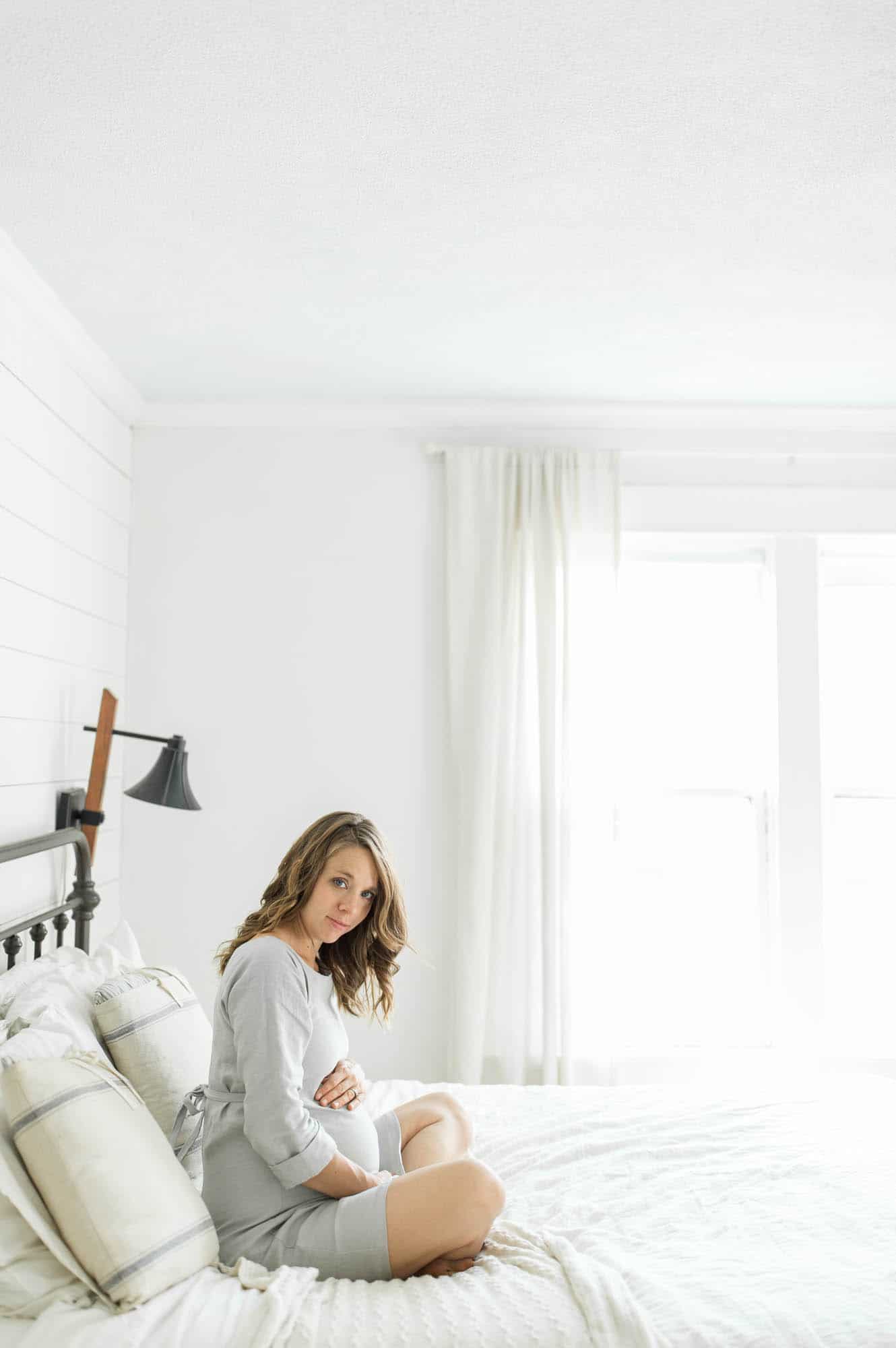 I am 35 weeks pregnant in these photos. I am planning to have another home birth around December 3rd. Although, knowing my body and my babies, it will be at least a week later than that! 😉
I am looking forward to meeting my little munchkin and finding out the gender of the tie-breaker baby. Right now we have two of each.
Thank you so much for stopping by the farmhouse!
Have you ever sewn clothing before? Let me know in the comments below.
I look forward to hearing about the dresses you make!
Shop the linen
Stonewashed 100% Linen Dove Grey Fabric
Pin it for later