My favorite sourdough cookie recipes are the most delicious way to enjoy sourdough discard. From sourdough peanut butter cookies to oatmeal, and just about everything in between.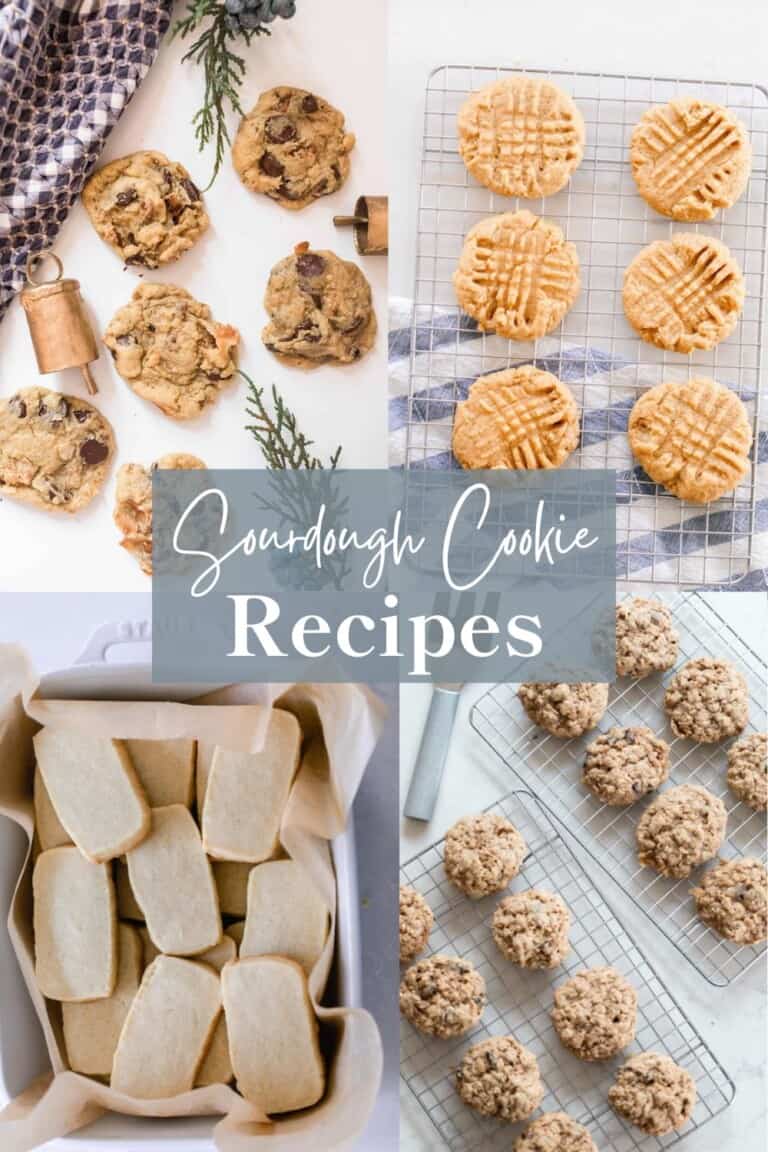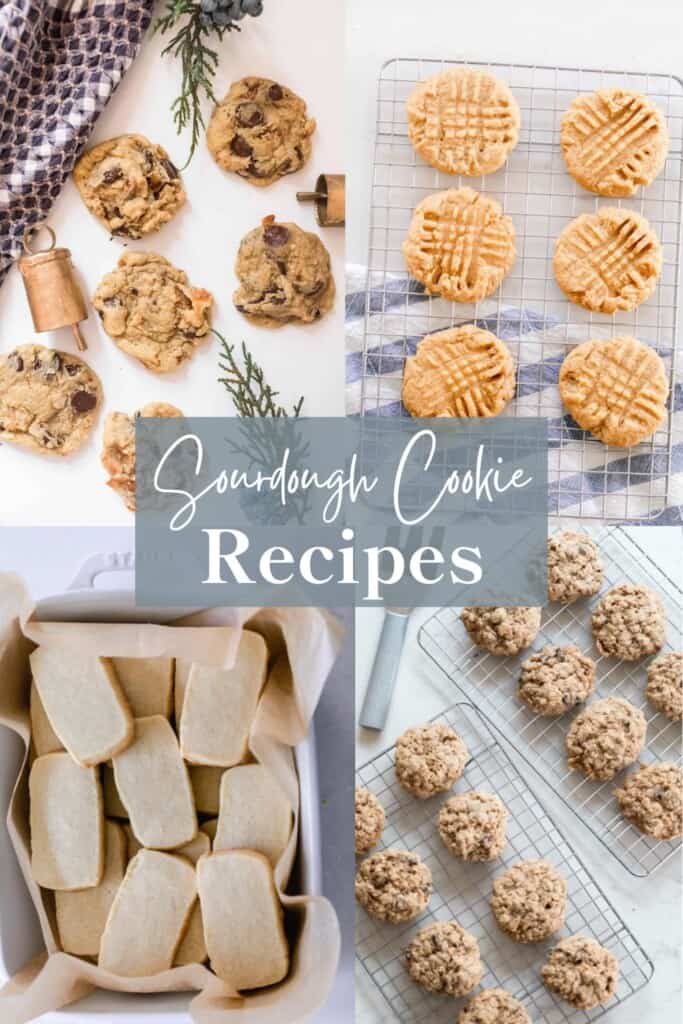 Crispy on the outside and chewy on the inside, warm and comforting— homemade sourdough cookies really hit the spot.
If you're looking for the perfect recipe that will take your baking game to the next level, we've got you covered.
This article will provide you with six delicious sourdough cookie recipes to choose from (and will be updated as more cookie recipes are created), so you can make your own yummy treats without leaving home.
Whether you're a beginner or a seasoned baker, there's something here to suit all levels. With these recipes, you'll be able to master the art of baking homemade sourdough cookies in no time.
So preheat your oven, get ready to mix some dough, and let's get started!
Why you will love these recipes:
Great way to use sourdough discard: Don't toss out the sourdough starter when you are feeding it. Rather use it in discard recipes. All of these recipes can be made into sourdough discard cookies.
Can be long fermented for better digestion: All of these sourdough starter cookies can be long fermented for better digestion and more nutrition bioavailability. Yes even discard will ferment the dough.
Can be prepped ahead: Make these cookies even months in advance. Perfect for an upcoming holiday, party, or event.
Delicious: There is nothing like homemade cookies right from the oven.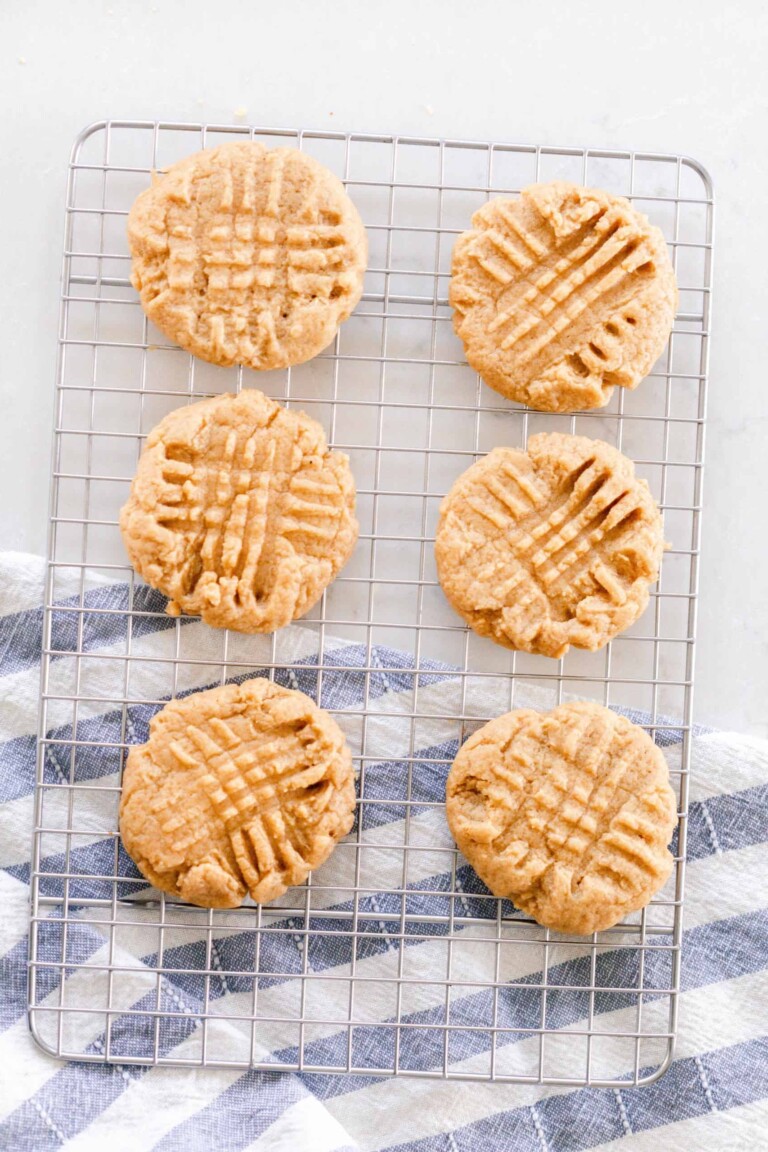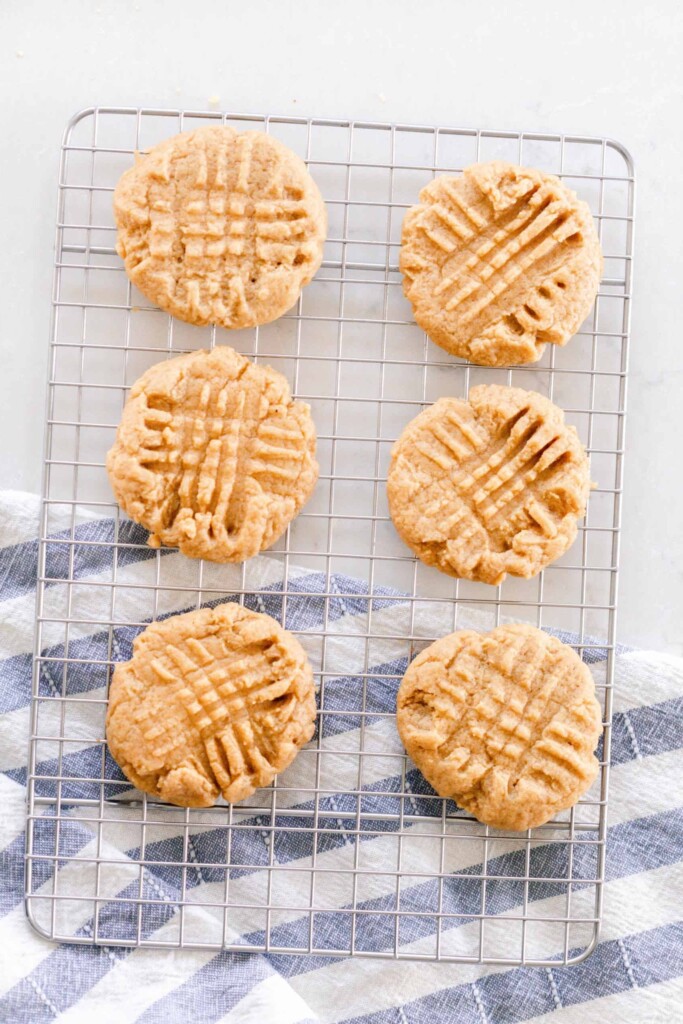 Cookie Making Tips:
All of these cookies can be made with sourdough discard or active starter. I like using discard though for less waste in the kitchen.
For long fermentation, I usually suggest making the cookie dough, storing in the fridge for up to three days, then place on a cookie sheet and bake. The longer they are in the fridge the more fermented the grains will become.
When baking sweets, it's preferable to use unsalted butter. This gives you greater control over the salt levels in the recipes.
Cookies do amazingly well in the freezer. Prep cookies ahead and freeze the cookie dough balls in a freezer-safe bag or freeze already baked cookies for up to 3 months.
This post contains affiliate links, which means I make a small commission at no extra cost to you. See my full disclosure here.
Sourdough Cookie Making Tools:
Stand mixer with paddle attachment or an electric hand mixer
Measuring cups and spoons
Baking sheet
Cooling rack
Cookie scoop
Parchment paper
FAQ: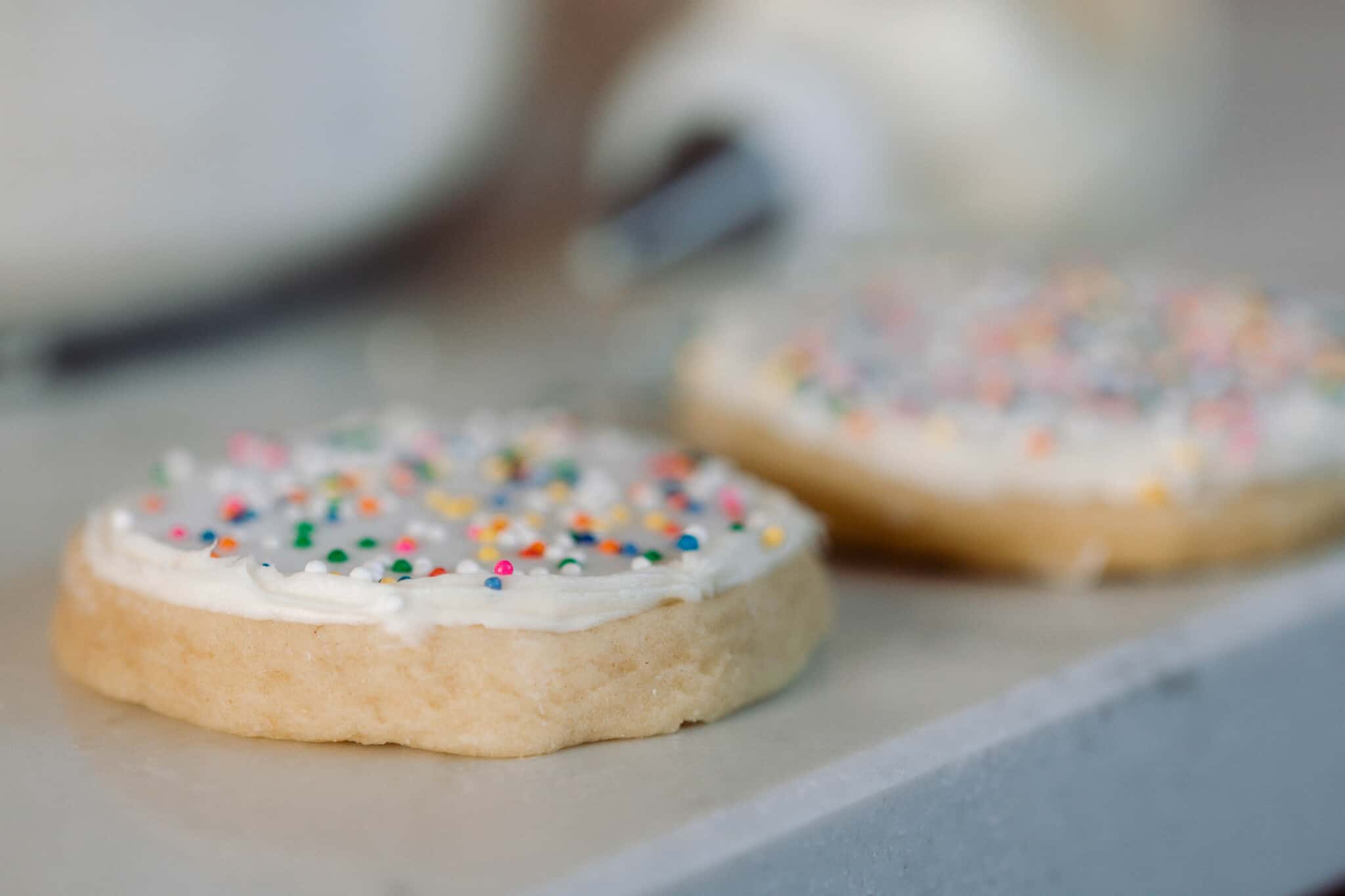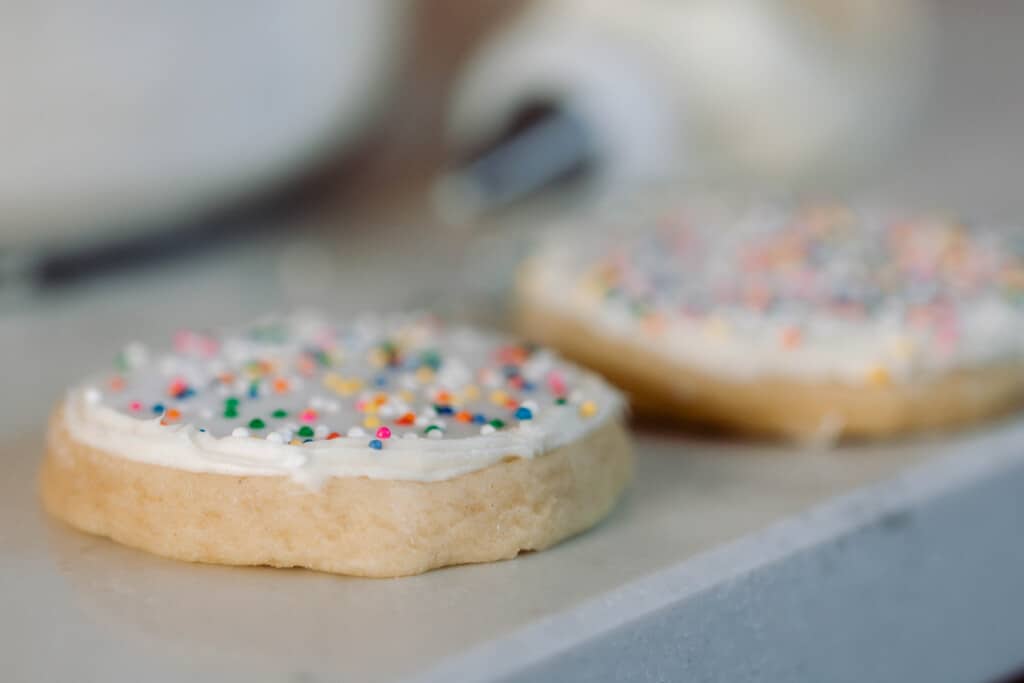 Why are my sourdough cookies flat?
Most likely it is because the oven is too hot or the leaveners are past their prime.
How do you use lots of sourdough discard?
Sourdough discard can be used in just about any sourdough recipes that calls for baking soda and/or baking powder as the leavening agents rather than using the wild yeast in sourdough starter to give it rise.
Check out these 35+ Sourdough Discard Recipes
What does sourdough discard do to baked goods?
It adds a delicious tangy flavor, and, if allowed to sit for some time, it can help ferment the grains to make them easier to digest and the vitamins and minerals more easily absorbed by the body.
What is sourdough discard?
Sourdough discard is a portion of unfed sourdough starter that is to be thrown away (or discarded) while another portion is left to be fed.
6+ Sourdough Cookie Recipes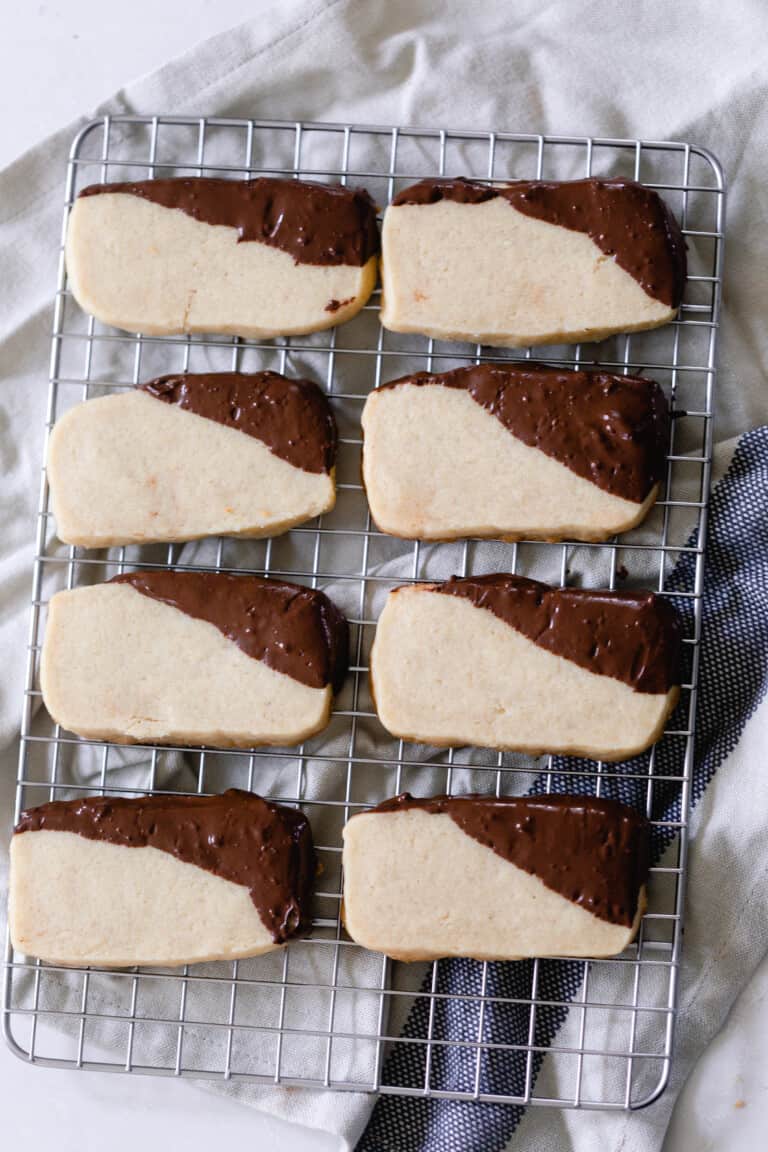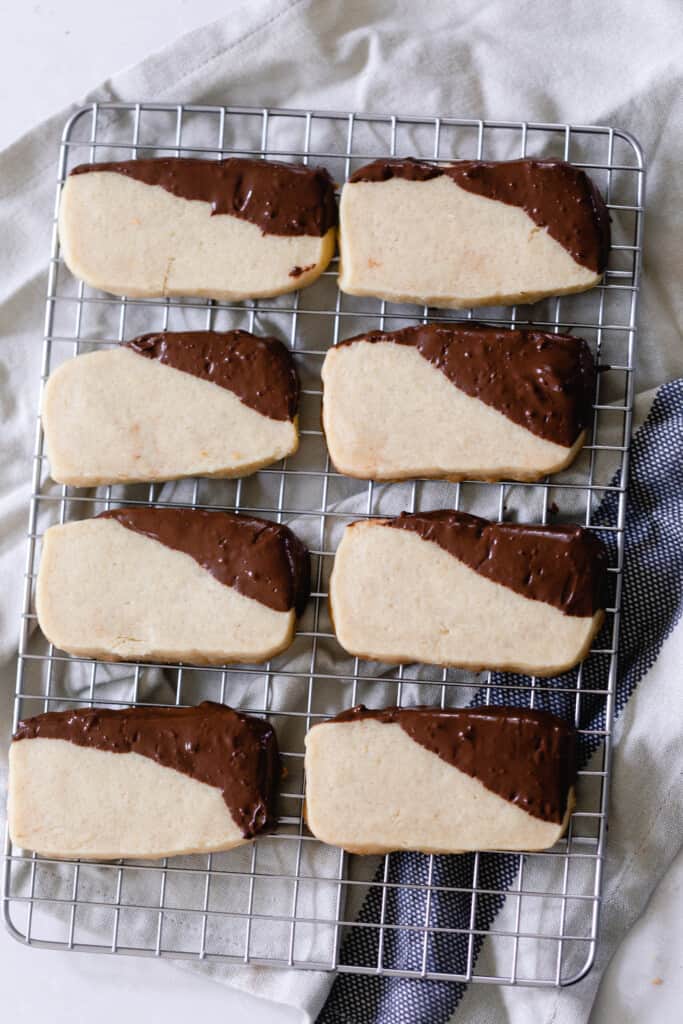 These sourdough shortbread cookies are buttery, crunchy and delicious. Made with sourdough discard, it's a simple, sweet treat that is great all year round!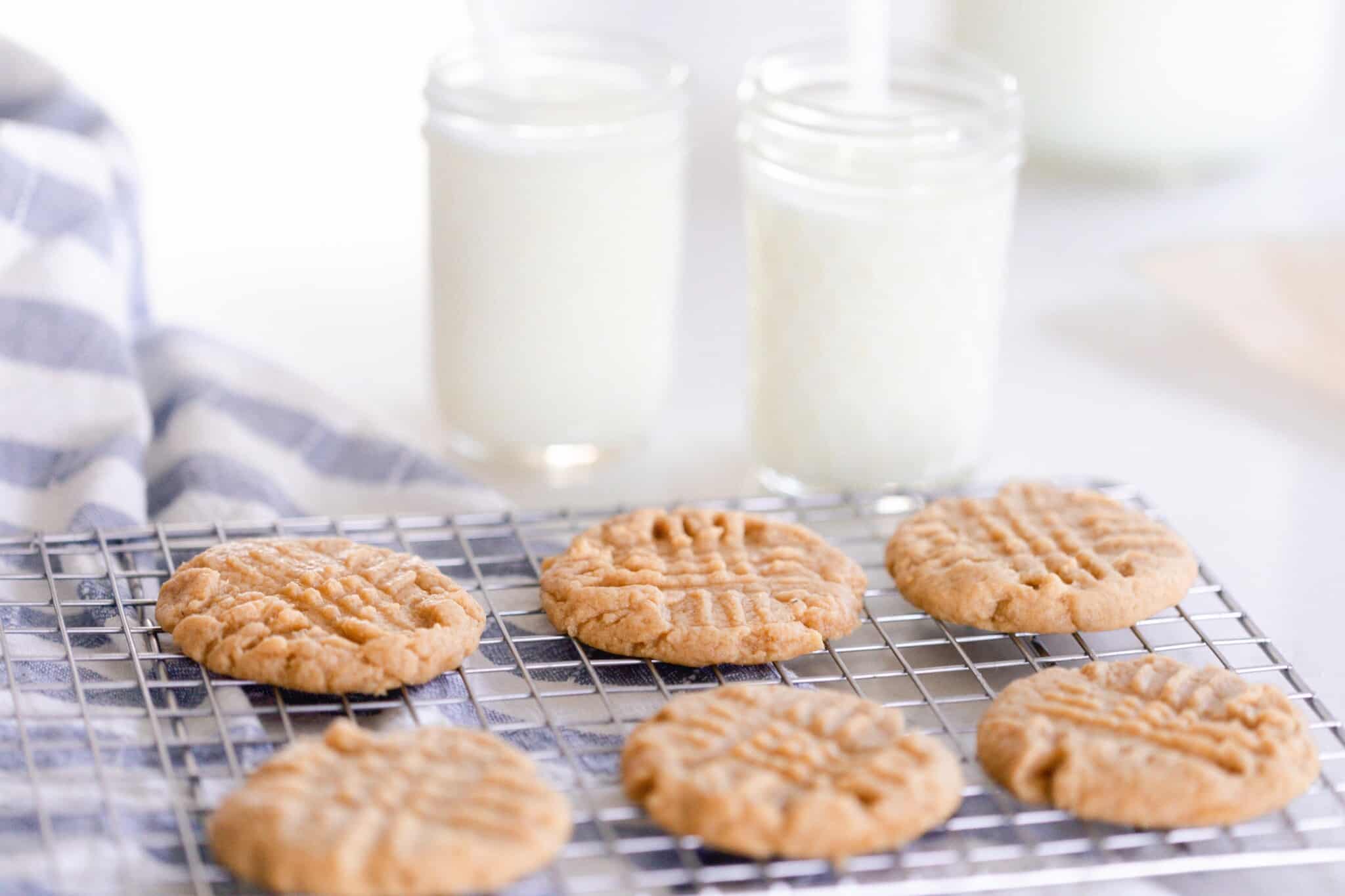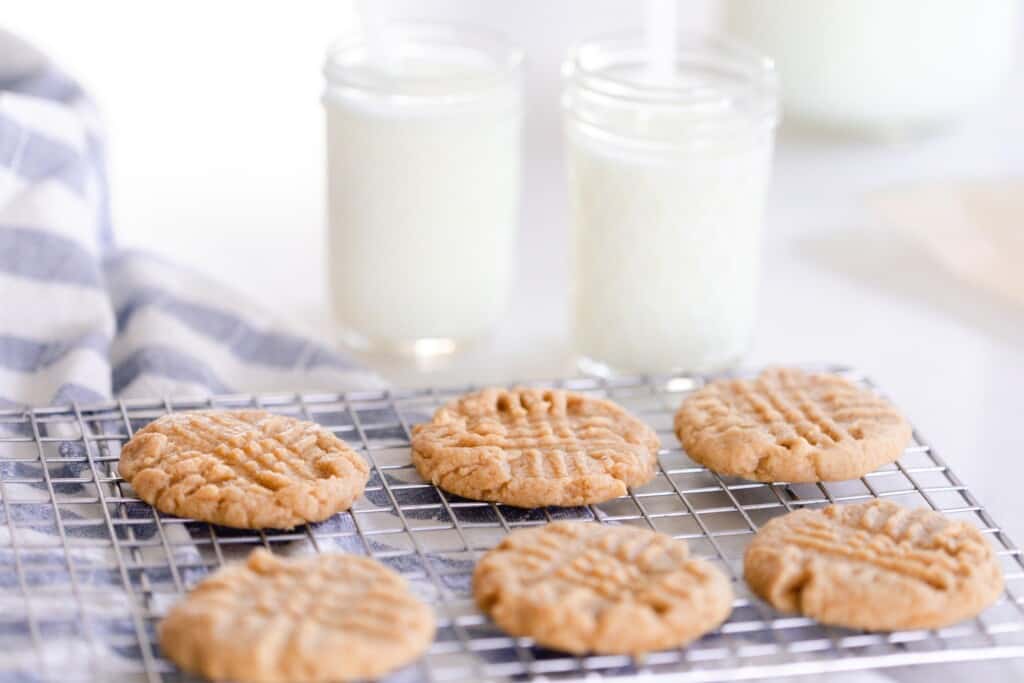 Packed full of peanut butter flavor, these sourdough peanut butter cookies are soft, sweet, and has that slight sourdough tang. They are so so delicious. It's hard to just stop at one.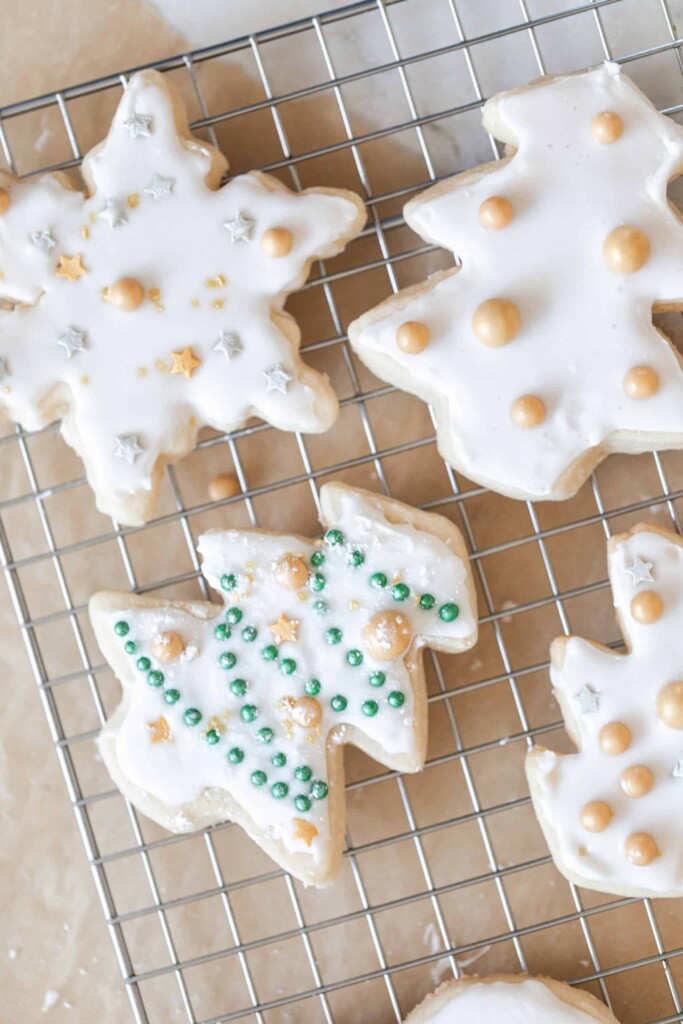 Perfect for holiday baking, these sourdough cut out sugar cookies are delicious, sweet, and can be cut out with your favorite cookie cutters. Bake and decorate these soft, buttery, and sweet cookies.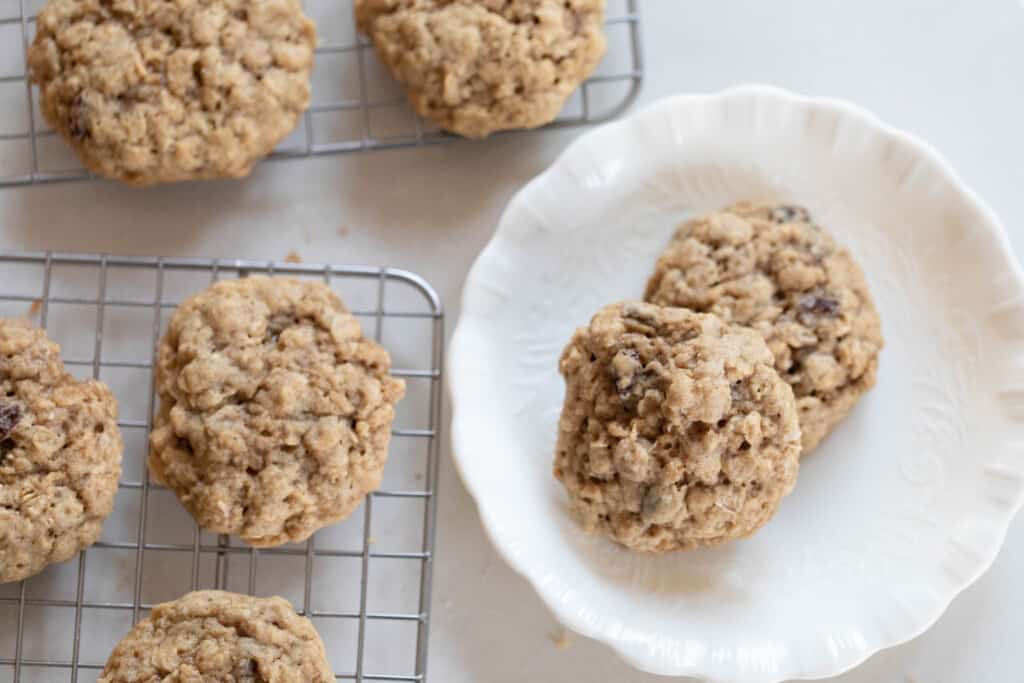 Sourdough oatmeal cookies are here to tantalize your taste buds. This delectable treat combines oats with the complex, tangy flavor of sourdough and plump juicy raisins. Not only do sourdough oatmeal cookies have an unforgettable taste – they're a cinch to make.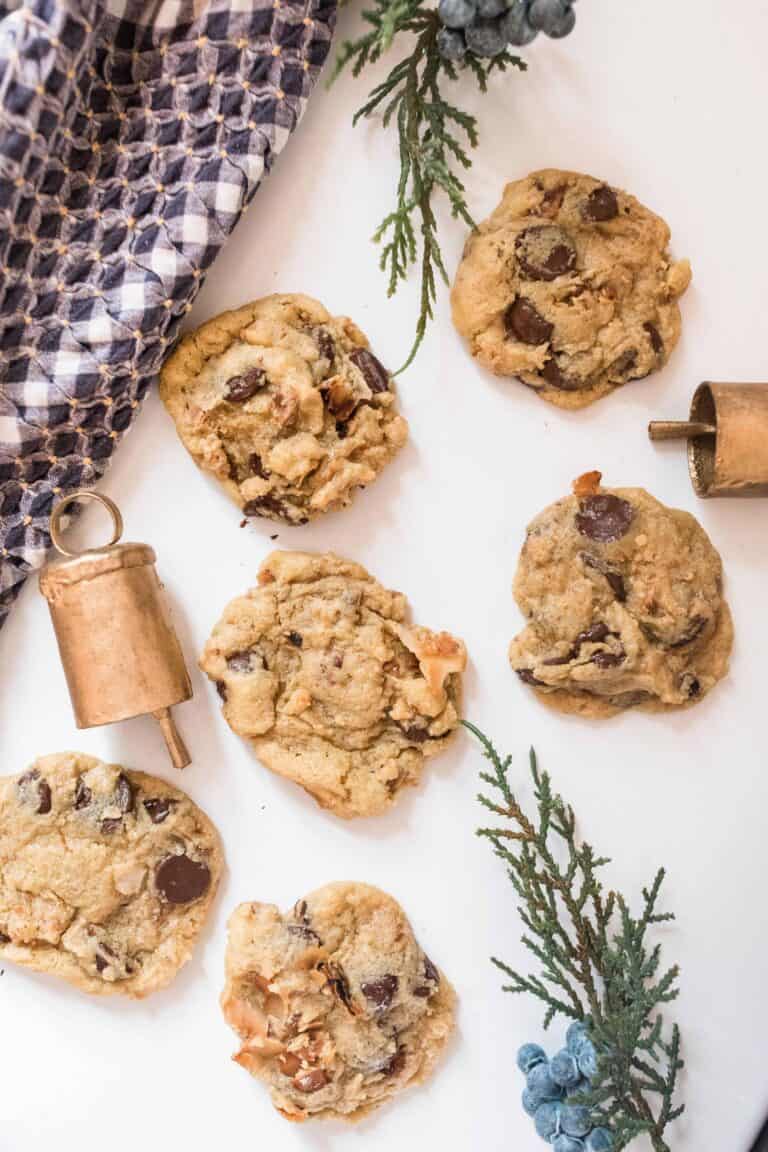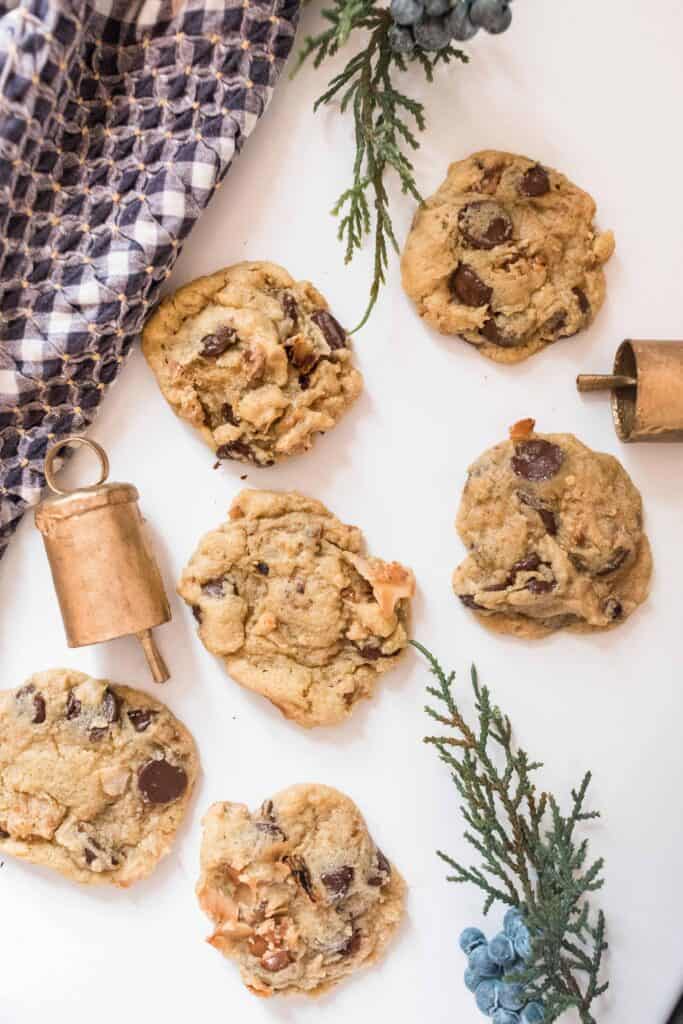 A soft and chewy sourdough chocolate chip cookie recipe packed with chocolate chunks. Whip this recipe up for a quick dessert, or long ferment for better digestion.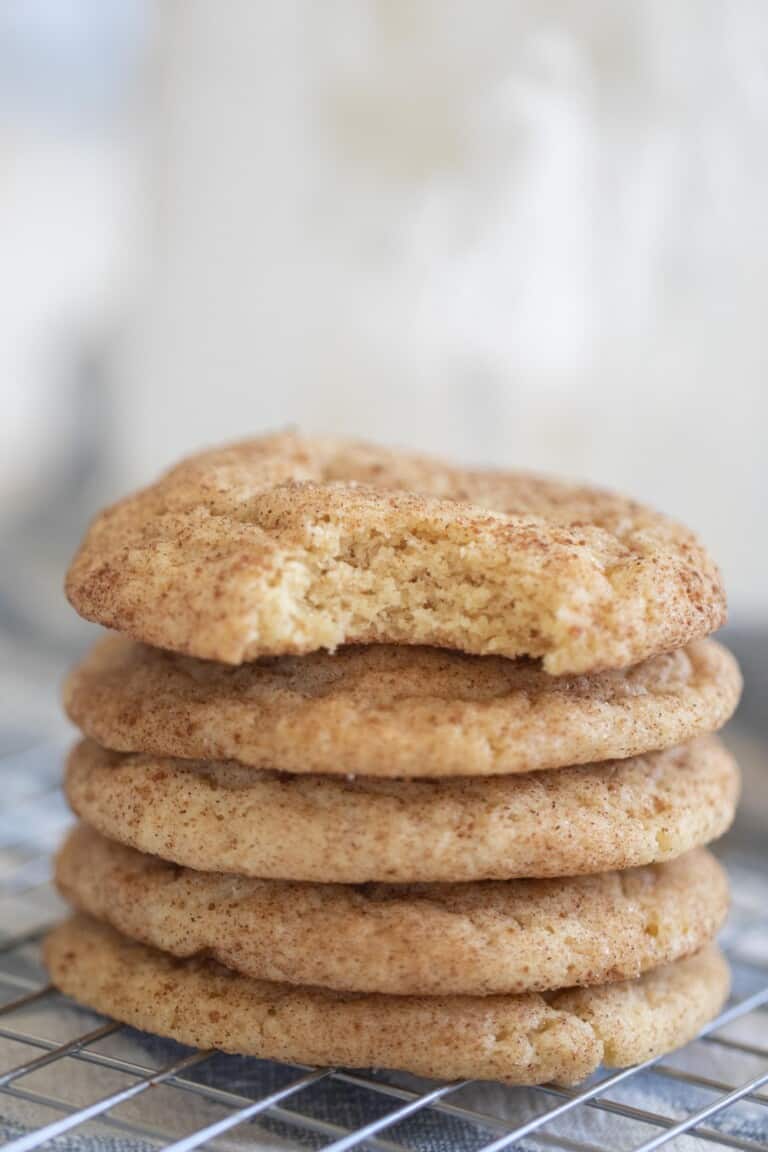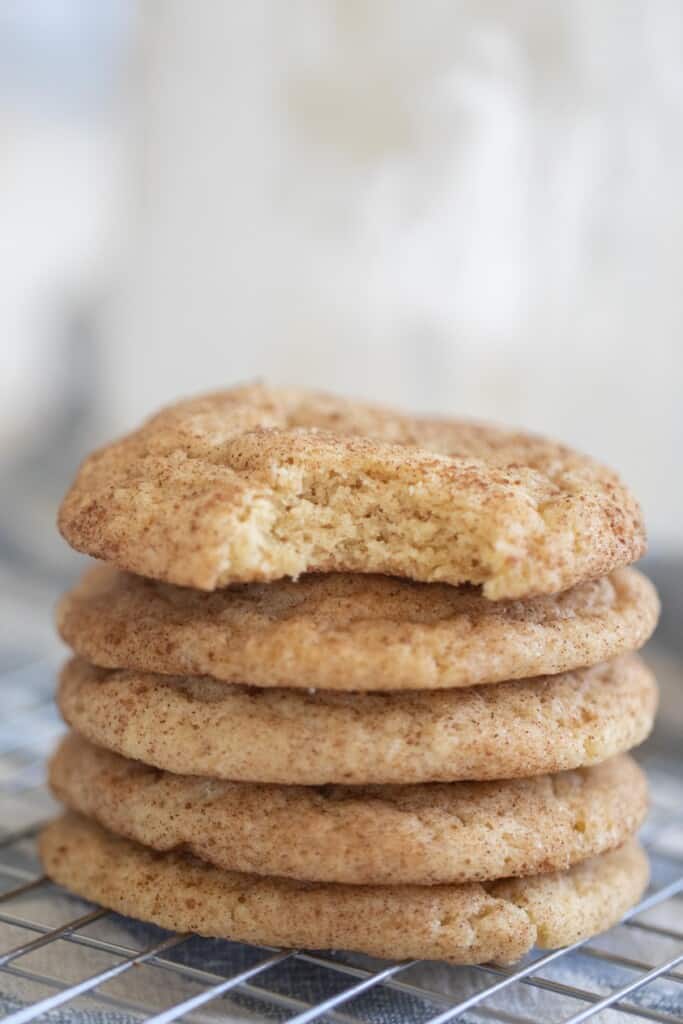 A sourdough twist on the classic snickerdoodle. These cookies have an amazing soft chewy texture, crisp edges, and lots of cinnamon flavor. All the things you expect out of a snickerdoodle.
Find More Sourdough Dessert Recipes: