See a little farmhouse home tour and read about our summer.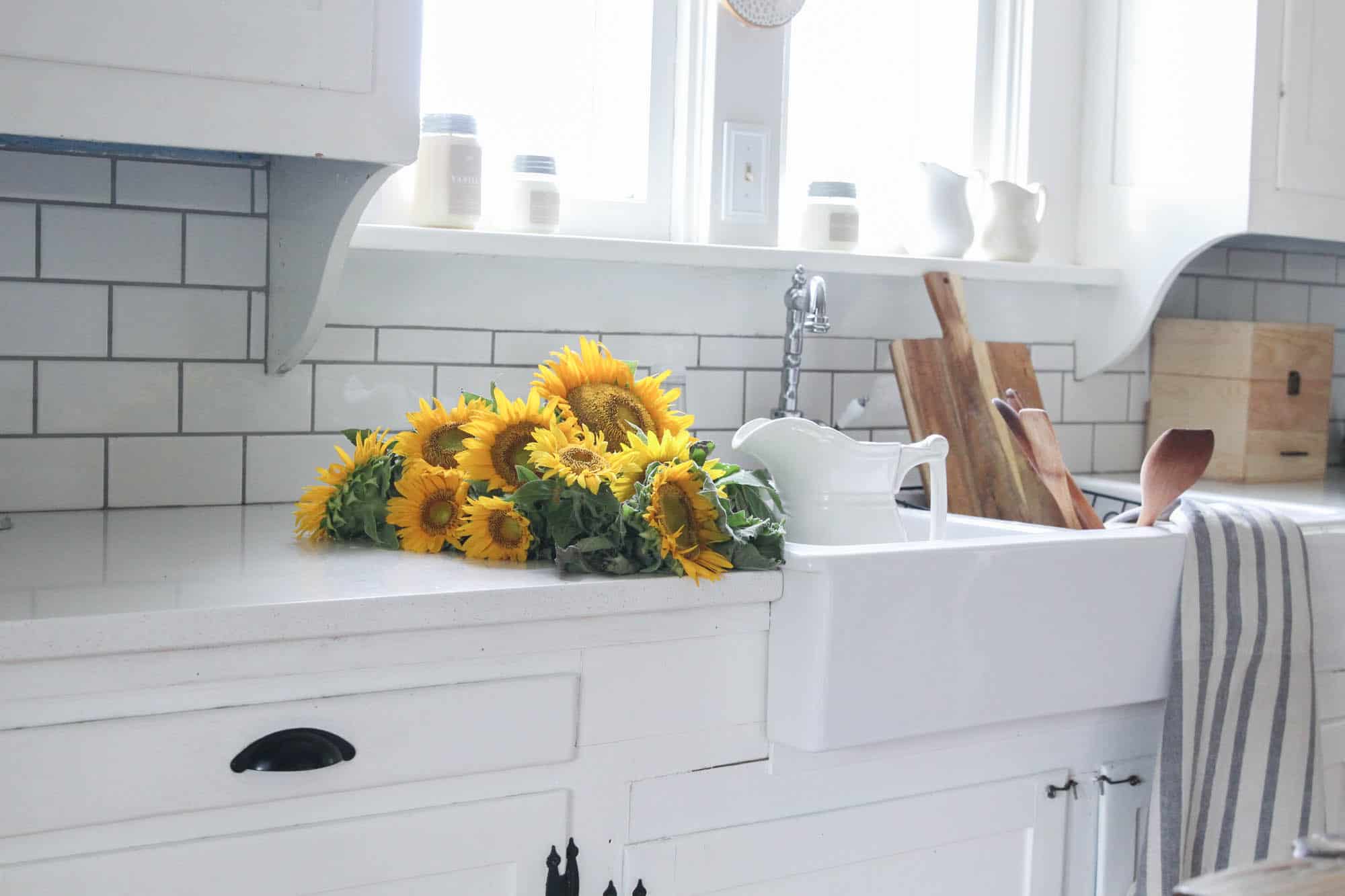 This summer really got away from me way too quickly. I always have all these dreams of what the kids and I will do; go to the zoo, hit the science center, spend endless afternoons at the creek.
Then, all of a sudden its mid August, and we hardly knocked out anything on my summer dream list.
We didn't go up to the local pool every week day, like we usually do. I didn't plan any organized craft projects or get the kids sports.
We normally go to the local library's weekly mommy and me reading time,  but in our best efforts, we made it once.
I only took the kids up to the county fair one time.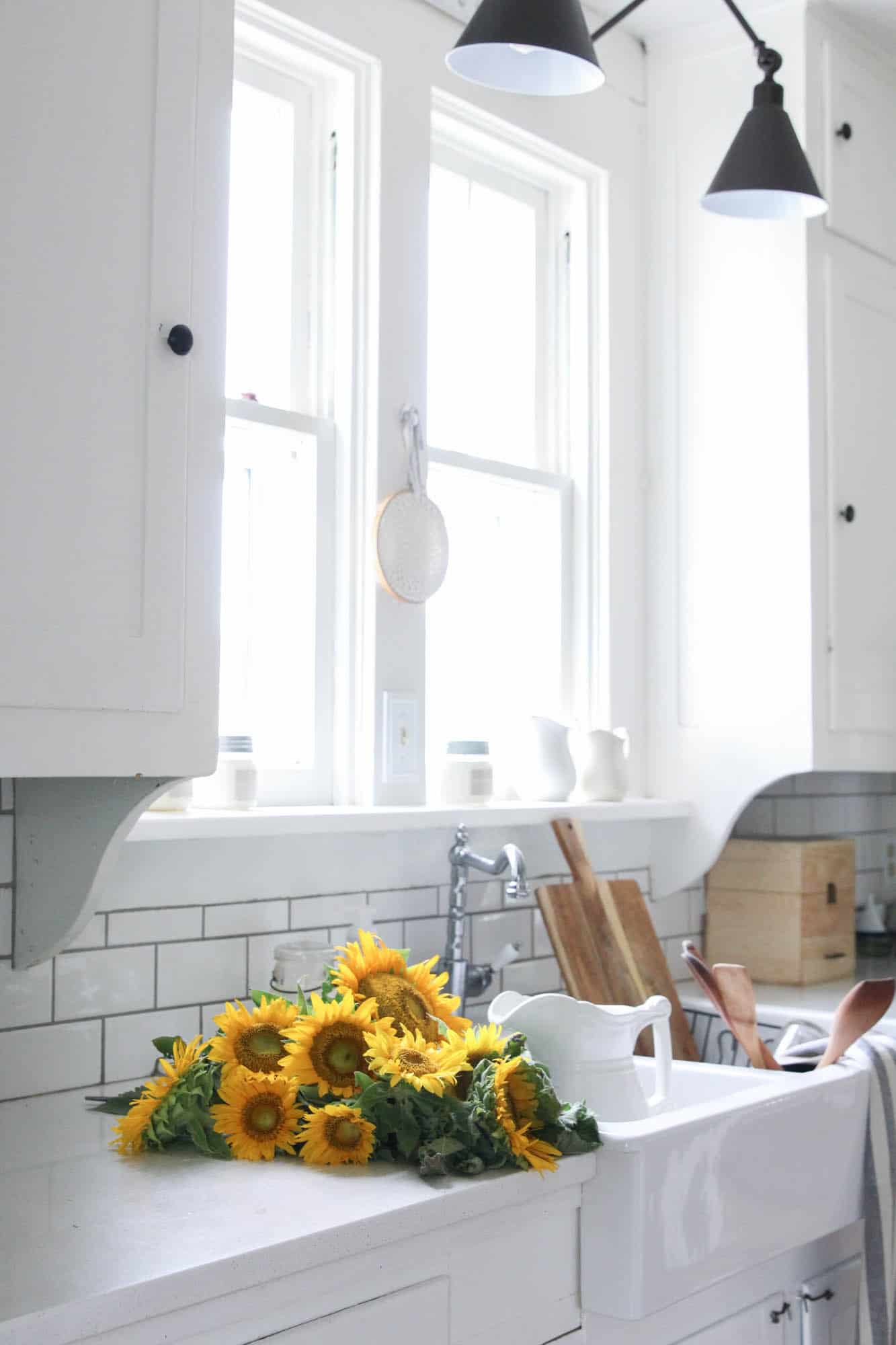 What did we do then?
Days at home. Can I get an amen from the moms of many that leaving the house is just too much work? As a mom of four little kids, home is the only place I want to be. Maybe its because I have to make sure the kids are all fully dressed and wearing shoes, or maybe I am just getting more introverted as I get older.
Whatever the reason, we are spending more and more time here at the farmhouse each year.
I used to load the kids up and go on playdates a couple times a week. Now I only make it if they are within walking distance.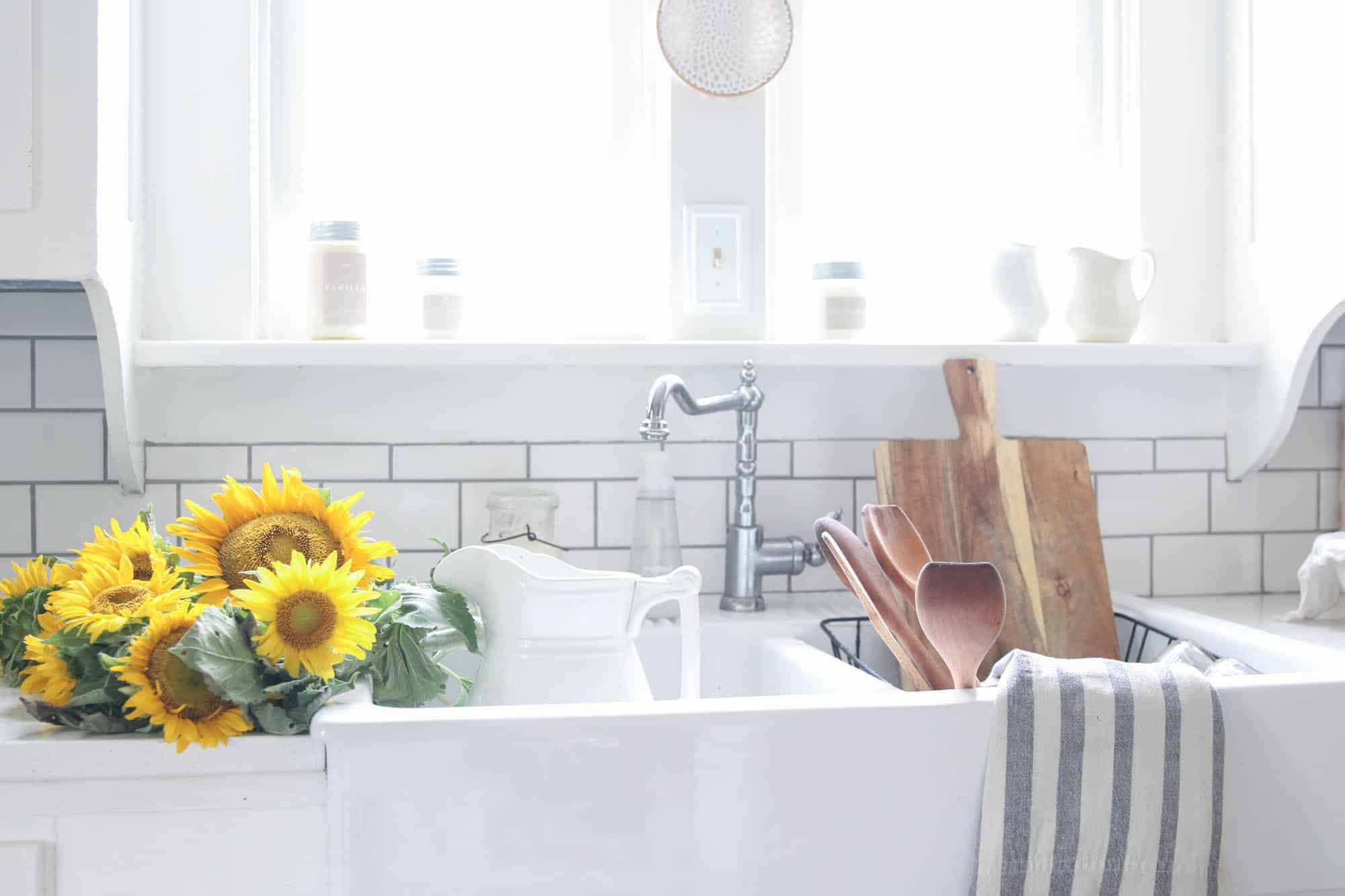 We went on lots of walks and spent tons of time outside.
The kids made a waterslide with the hose, and sang songs on the swings.
We did a lot of bike riding and swimming hole wading.
I let the kids watch TV, and way too much of it.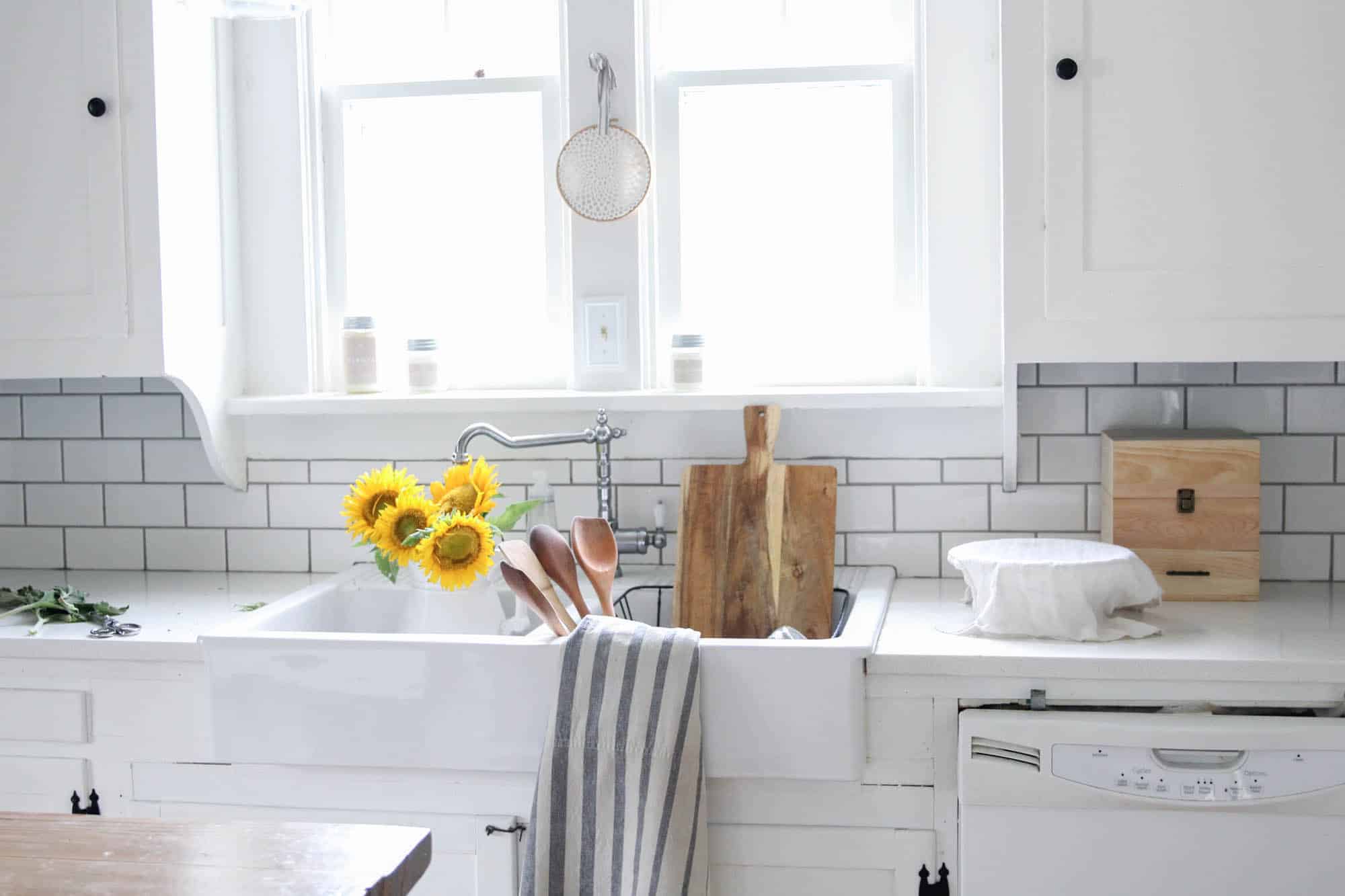 We did lots of crayons, blocks, baking and reading.
We ate lunch and dinner as a family almost every single day.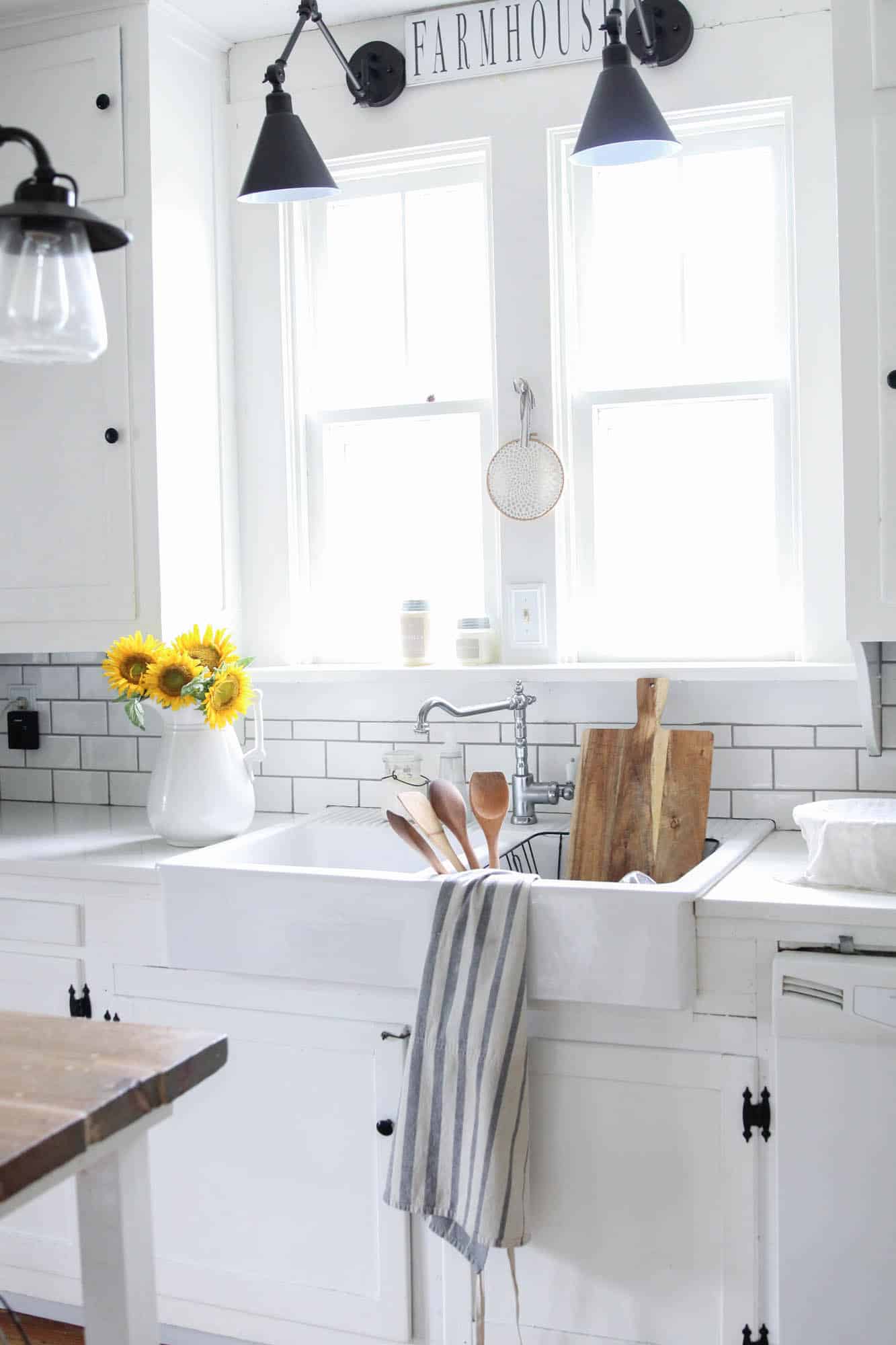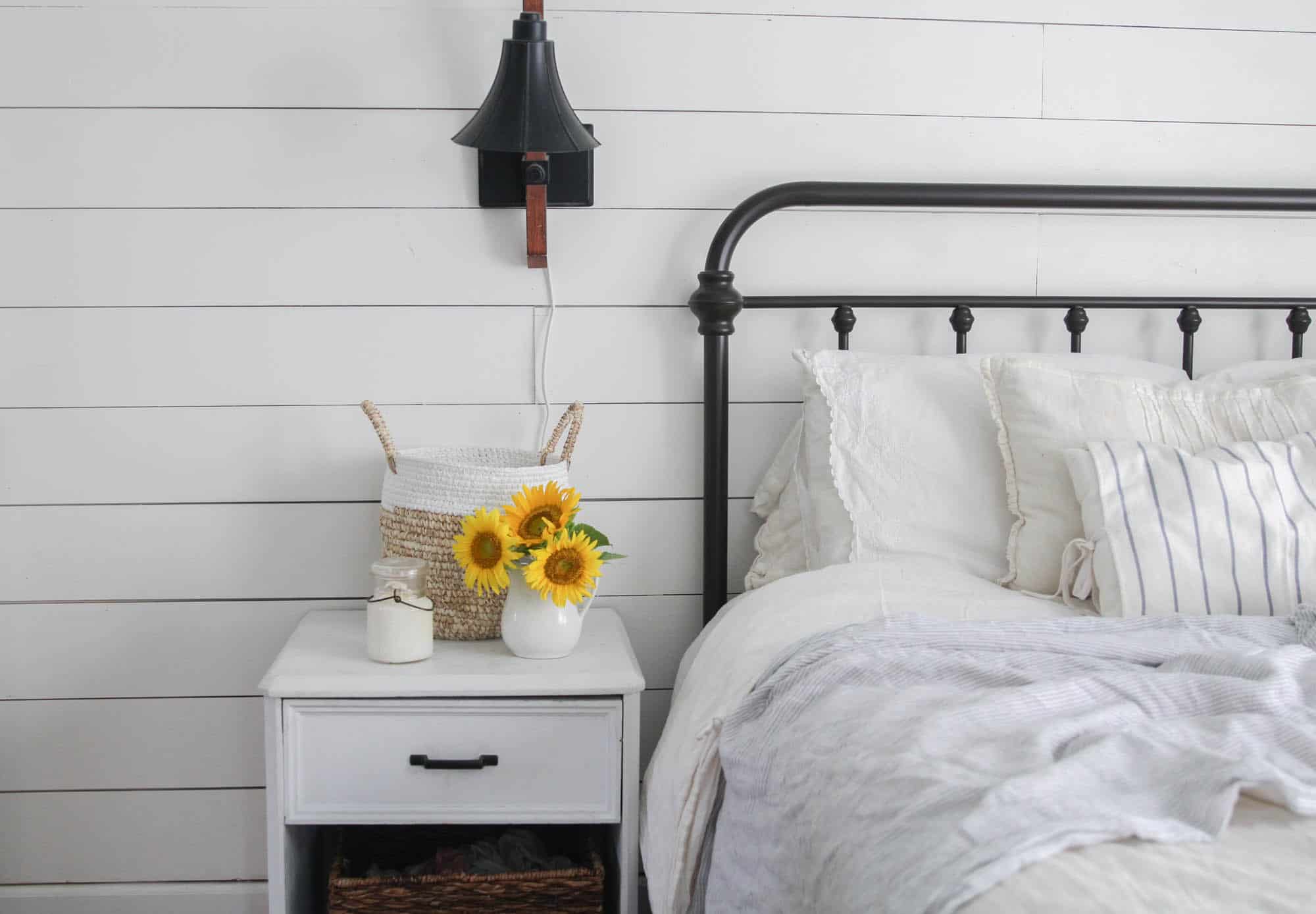 I have such a tendency to get overwhelmed with all the activities we should/could be doing and I think I am finally starting to realize that some things just really aren't all that important.
I'm trying to trim away the activity clutter as much as the physical clutter, that I am so adamant about removing from our home.
Keeping it simple
This late summer home tour is all about simplicity.
I brought in these sunflowers from the garden the other day, and it it made me realize summer is drawing to a close.
As much as I would like to say that soon we will be gathering up our friends and going to the pumpkin patch and apple picking, I know that isn't really true.
The reality is we will be right here, with pots of soup simmering on the stove and fires burning in the wood furnace.
We will read lots of books and hopefully have a bonfire or two.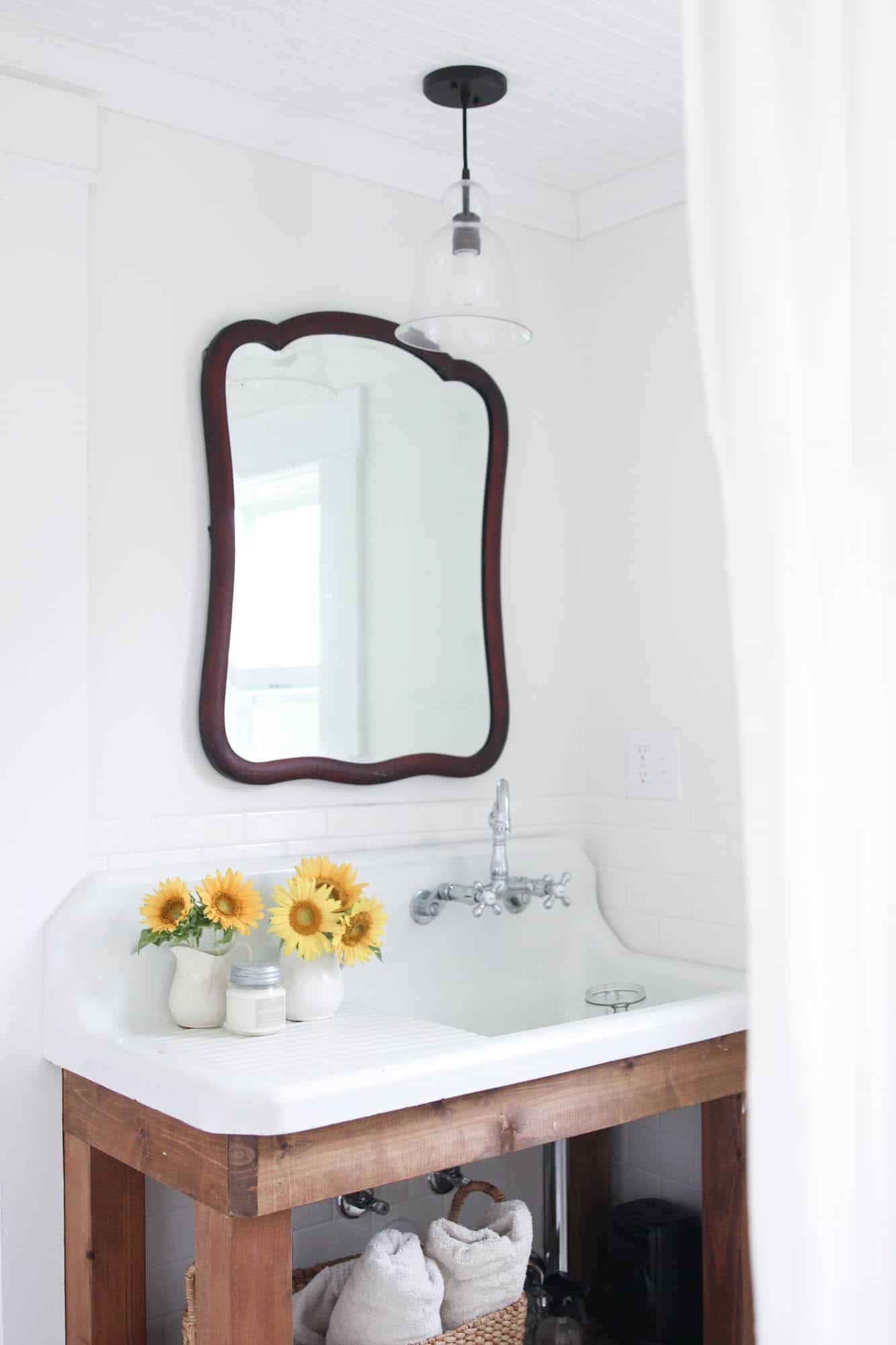 How about you? What did you do this summer and what are you excited about for fall?