I like to keep things simple and natural around here. Our summer farmhouse kitchen is pretty much all white with a touch of fresh flowers and striped linen.
 Summer farmhouse kitchen video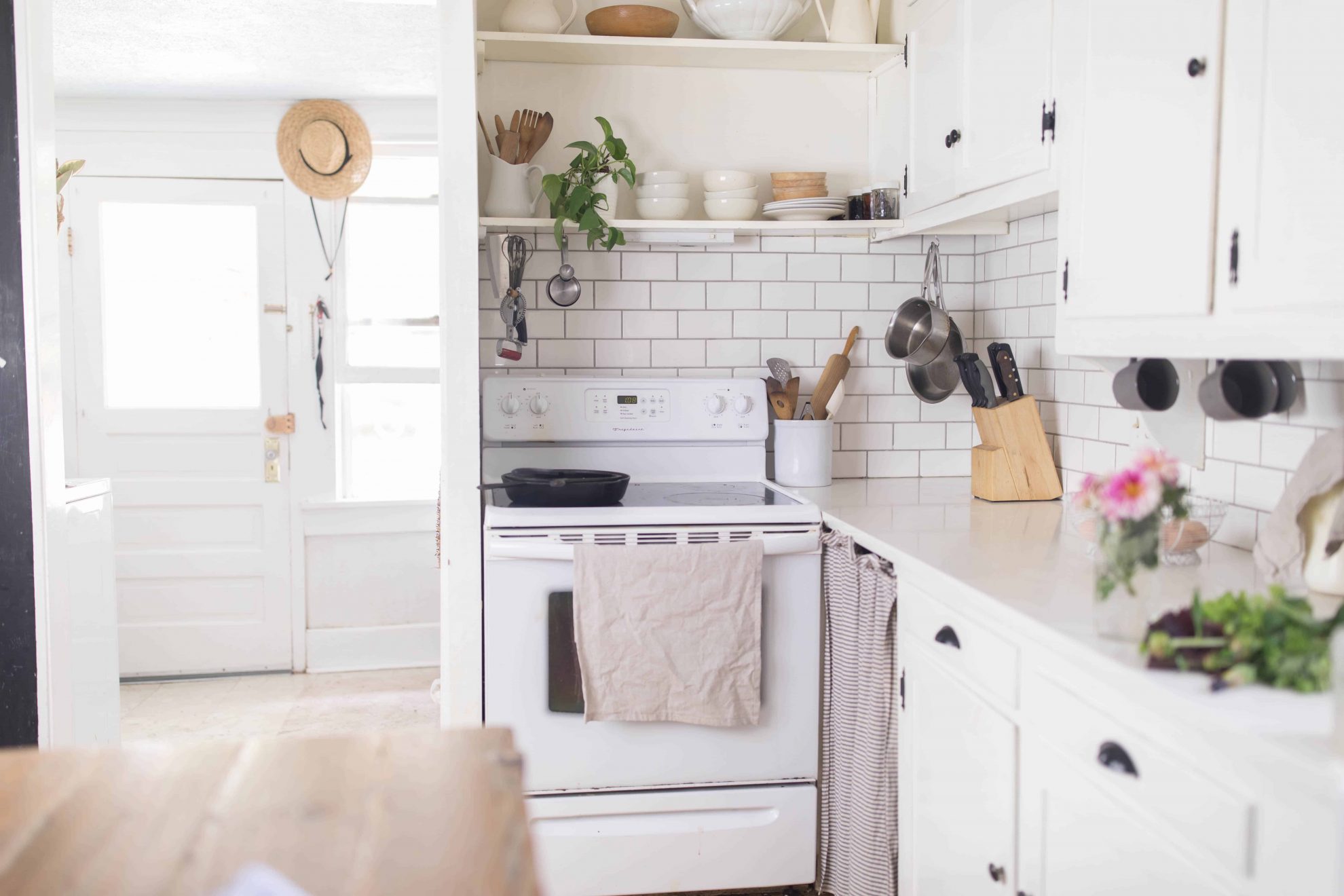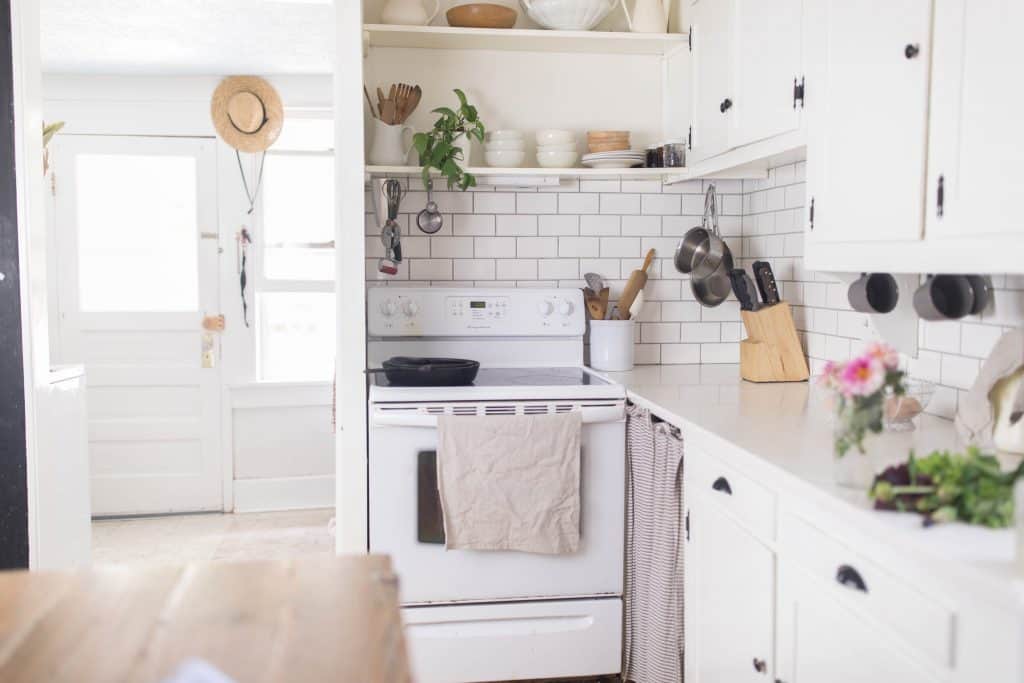 Sunday night, after a loong 90 plus degree day in the Midwest, we were arriving back in town after doing some errands. We had a little extra time before the dinner and bedtime rush, so I suggested to my husband we go to the state park for a little creek wading.
The kids were still in their church clothes and we didn't have towels.
We parked in our usual spot and hiked down the trail until we found a beautiful spot to sit and splash around. Someone had built a rock dam across the whole creek, so there was flowing water. Such a peaceful sound.
My husband and oldest daughter snuck off to go for a full on dip, a hundred yards down, in the swimming hole.
After a refreshing hour, we loaded four soaking wet kids, and a dry baby, back into the van to head home.
These, my friends, are the days I have been longing for.
I thought about complaining about the heat, but after the long winter we just had (Check out this photo of our home I took on EASTER, people.) I'll just shut my mouth and jump in the nearest creek.
Or put my head under a garden hose, or sip an ice cold seltzer water.
Anything BUT complain about this glorious weather.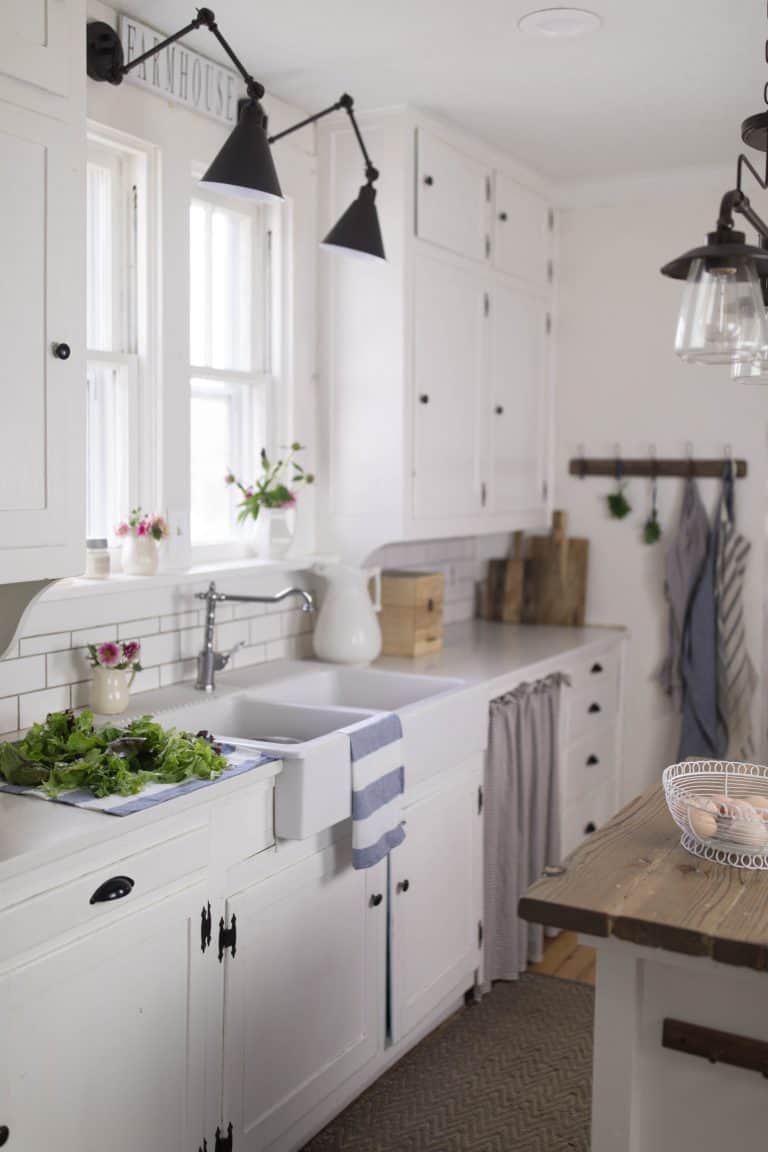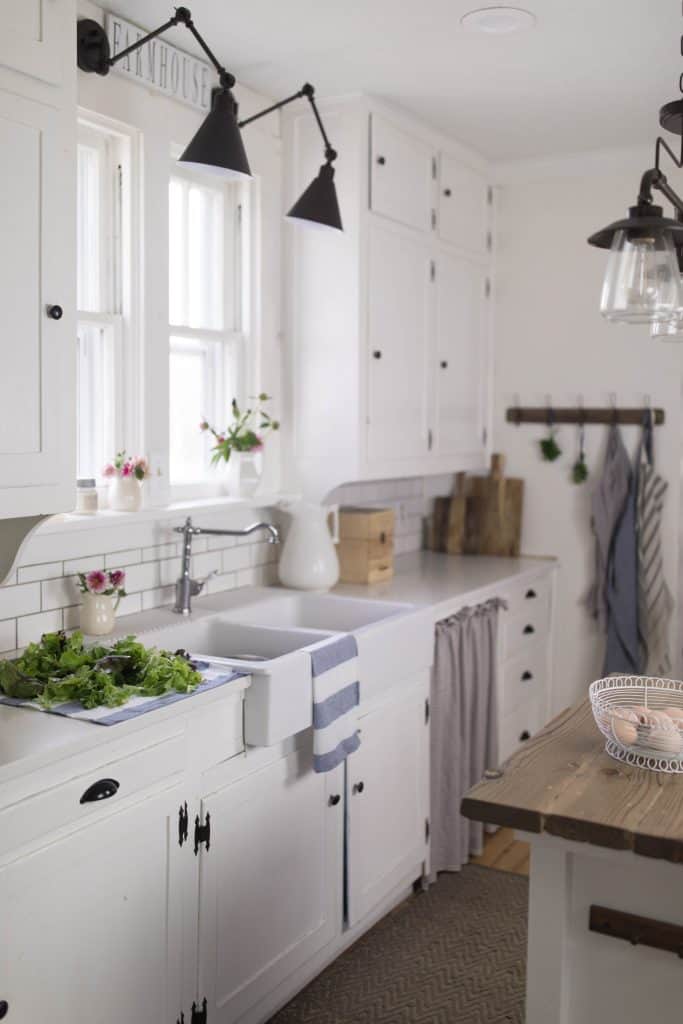 Bringing in all the garden goodness
Summer in our farmhouse kitchen is all about adding new life. Fresh herbs, flowers and greens from the garden begin to make their way in.
I can't wait until I have more zinnias, cosmos and sunflowers than I know what to do with.
By the end of summer, the kids are begging me to let them peddle messy bouquets to any passers-by who will give them the time of day.
Usually by that point I'm so sick of clipping and preserving the bounty, that I let them do whatever they want.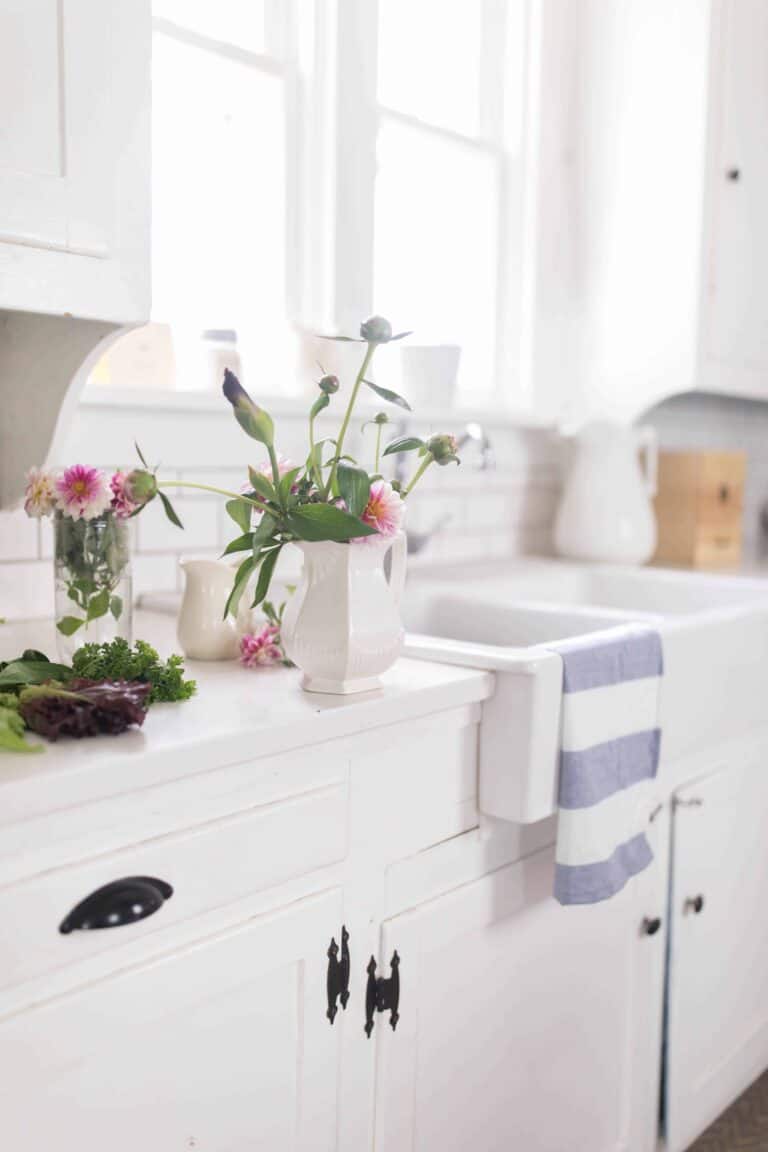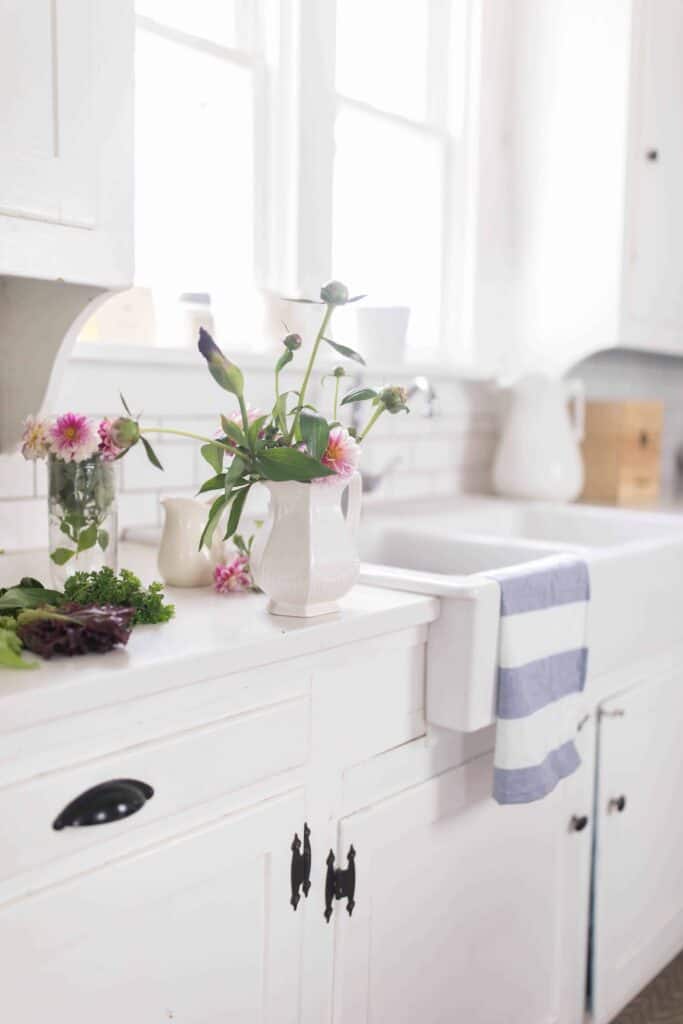 Just a lot of fresh on a canvas of white sums up the summer style.
I made a few new light blue linen tea towels and ticking stripe curtains to add a little color.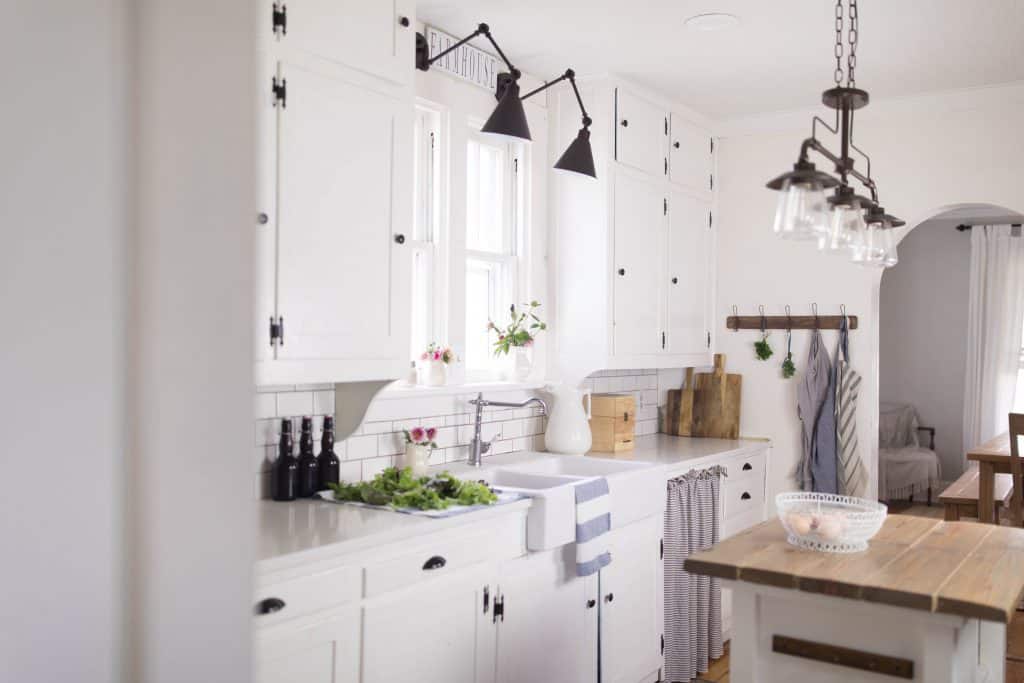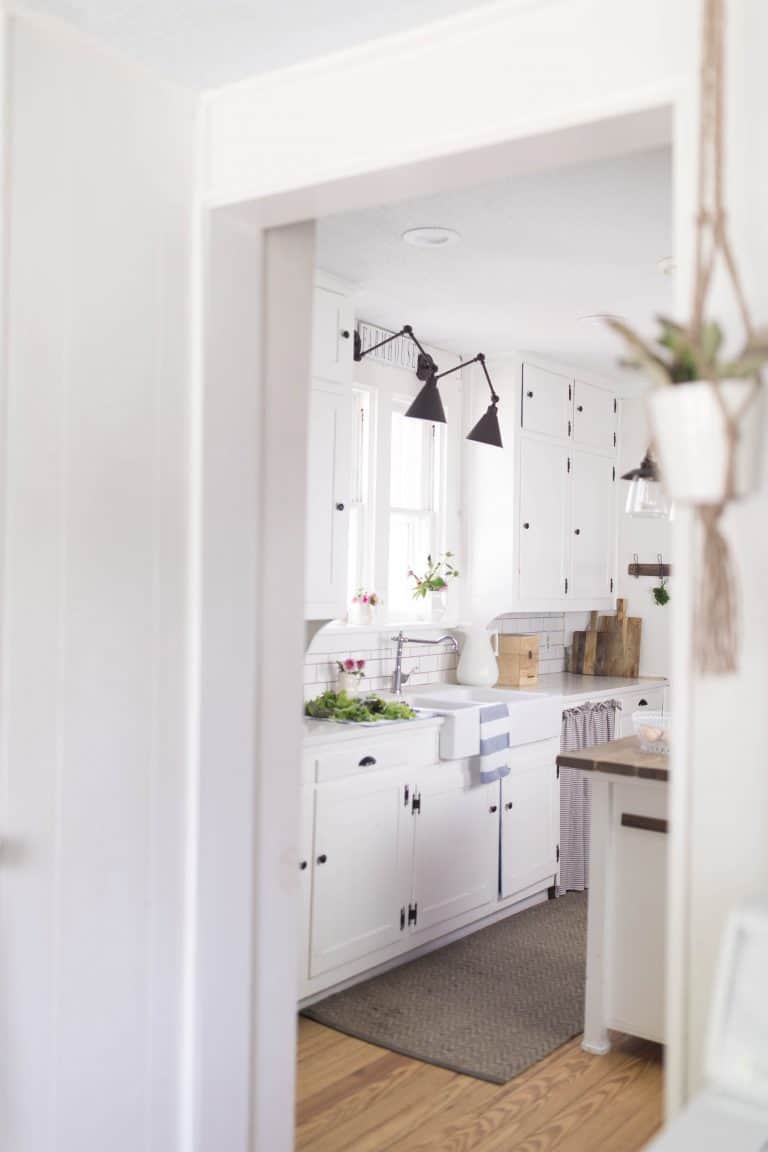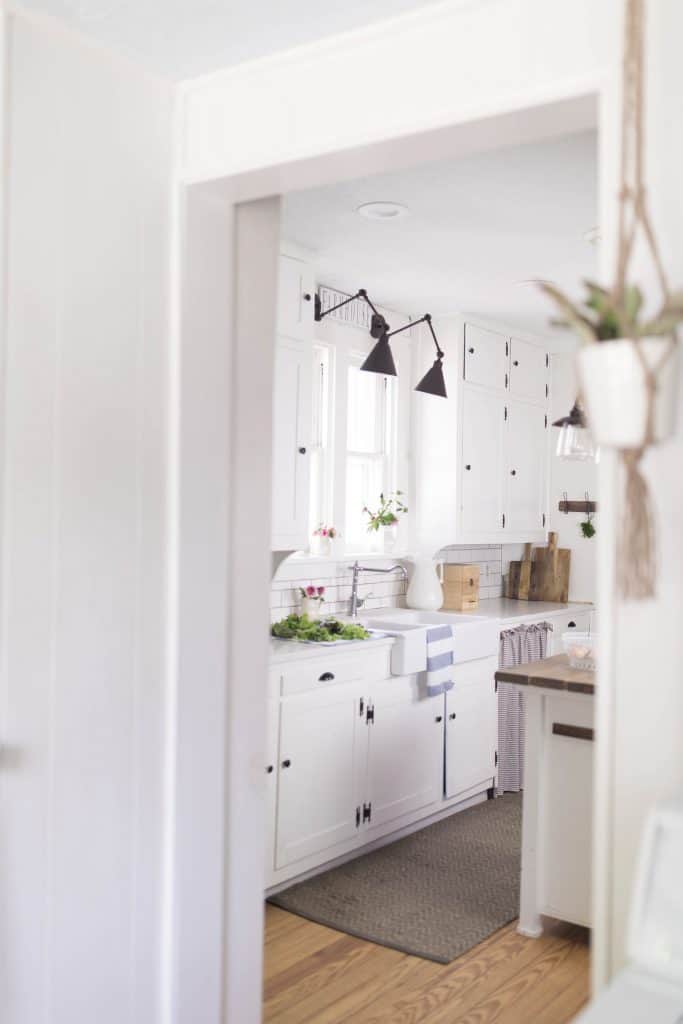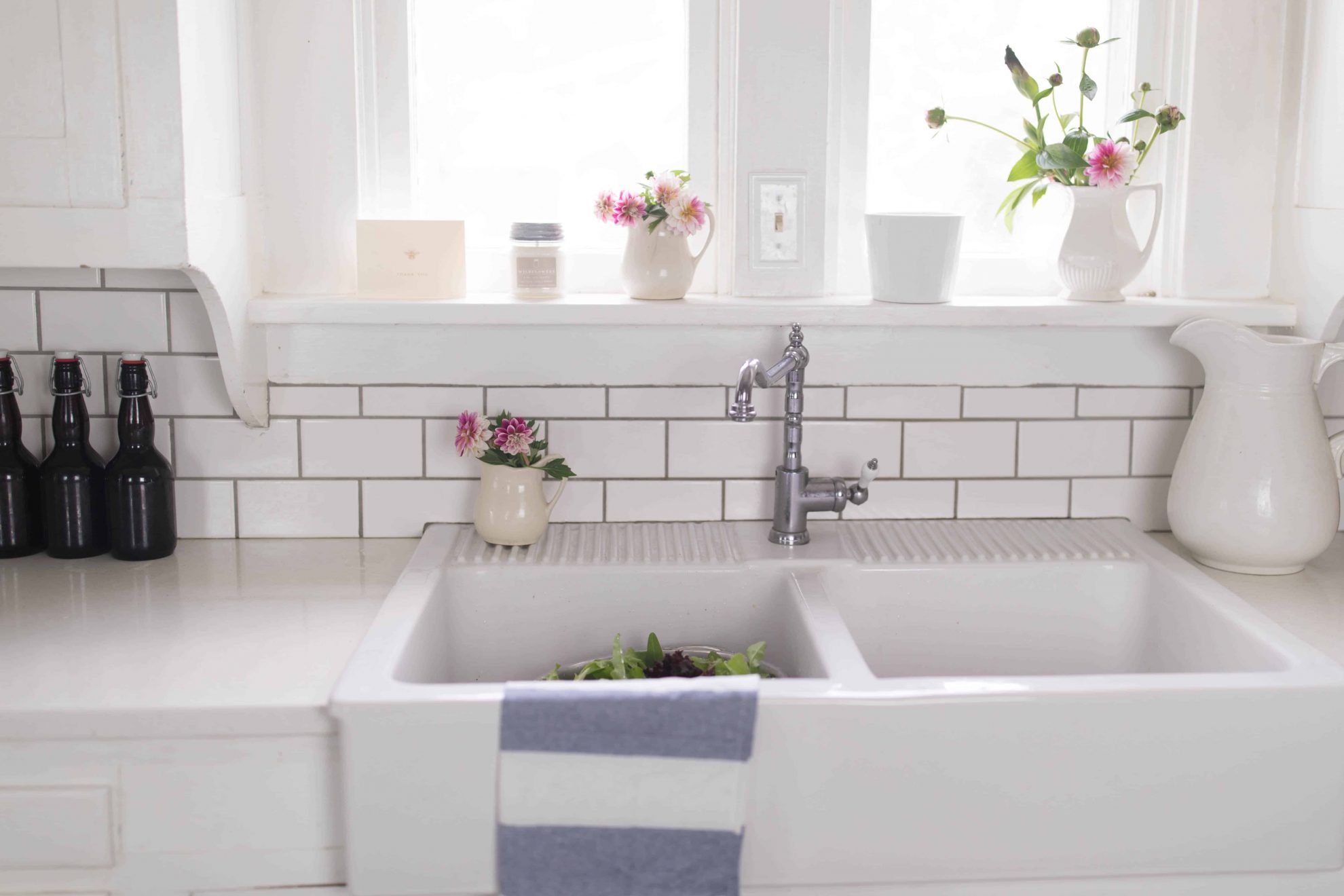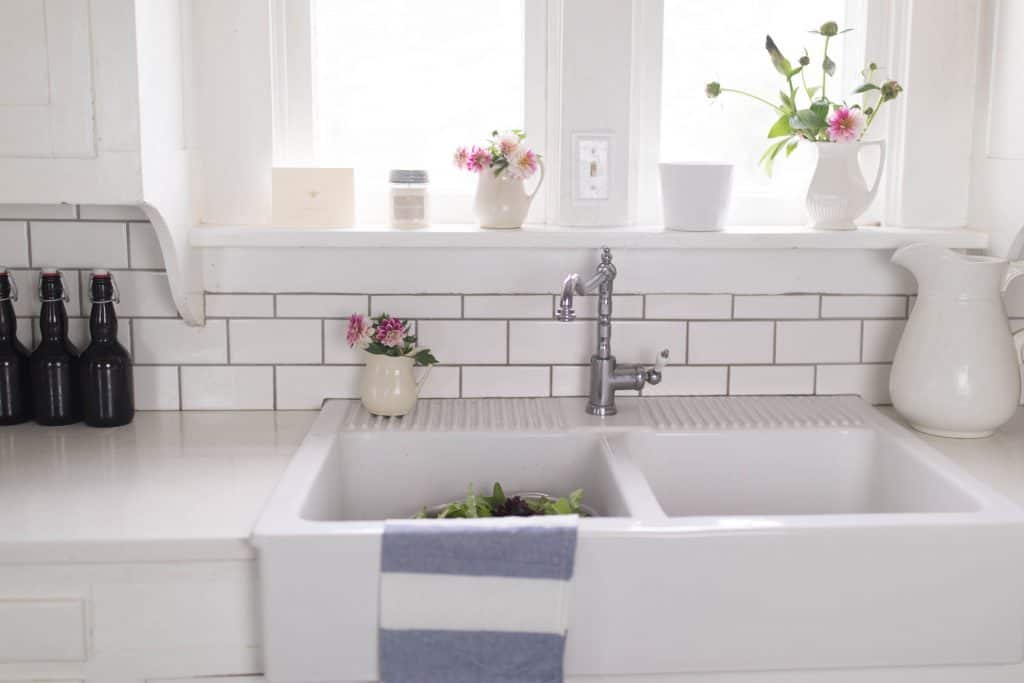 This post contains affiliate links, which means I make a small commission at no extra cost to you.
Shop our summer farmhouse kitchen
Jute and Chenille Herringbone Rug below the sink
Pin it for later
Now go get more summer inspiration from some of my best blogging friends
Farmhouse on Boone | Little Glass Jar | Sincerely, Marie Designs
She Holds Dearly | Zevy Joy
SaveSave