In these first few weeks of February, we are definitely in the "waiting for spring" mode. I tried to add cheer to this dreary season with a little decorating. Come over and tour our winter farmhouse bedroom.

Anyone else just a little tired of winter? I have always loved living in an area with very definite seasons. Hot summers, snowy winters and beautiful weather in the spring and fall. But with five kids packed tightly in this tiny farmhouse, I think I could handle moderate weather year round. Plus, I have a certain little four year old boy who belongs outside, if ya know what I mean.
To make the master bedroom a little more cheery while we're waiting for spring, I spruced it up with some winter decor.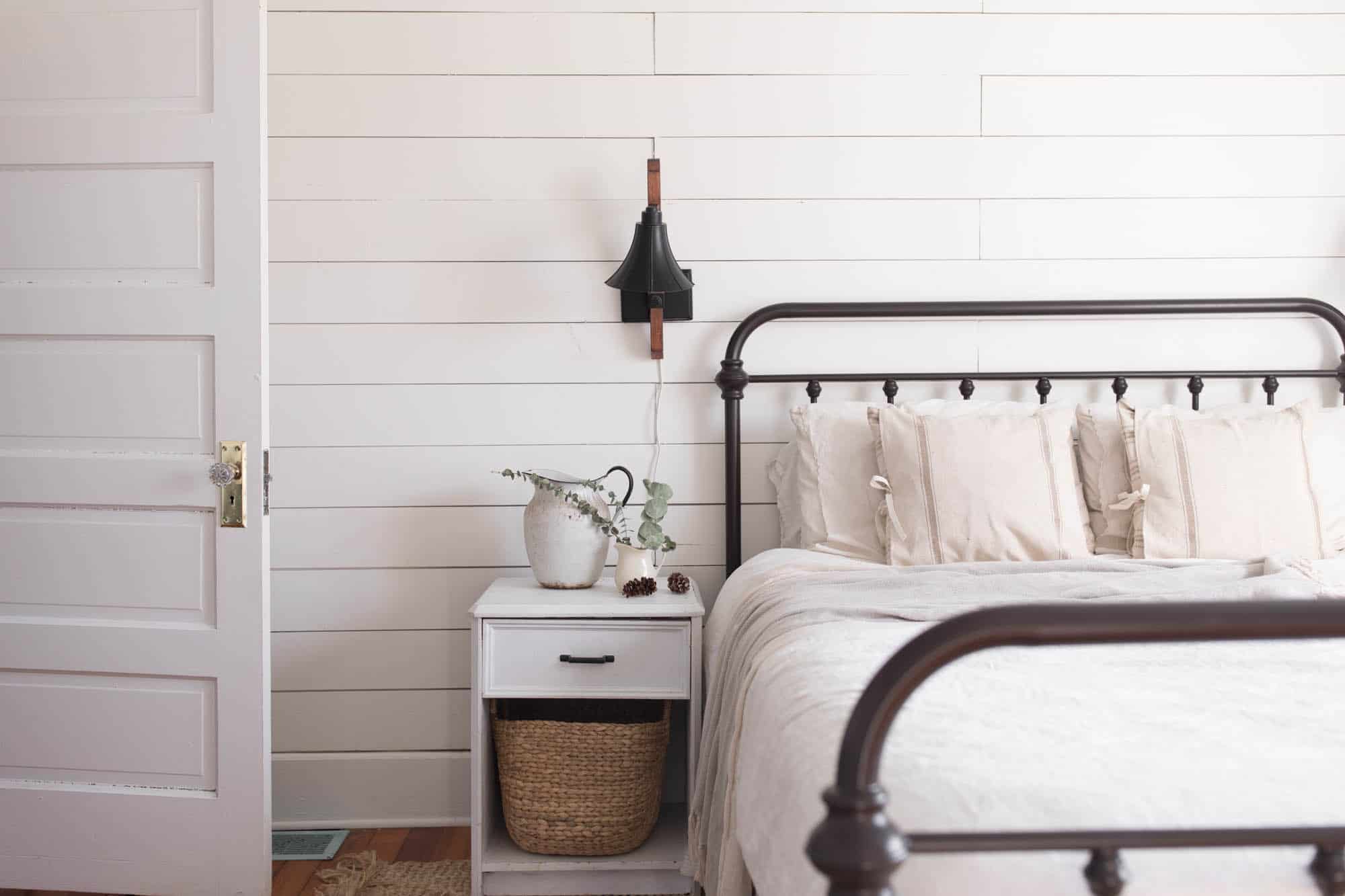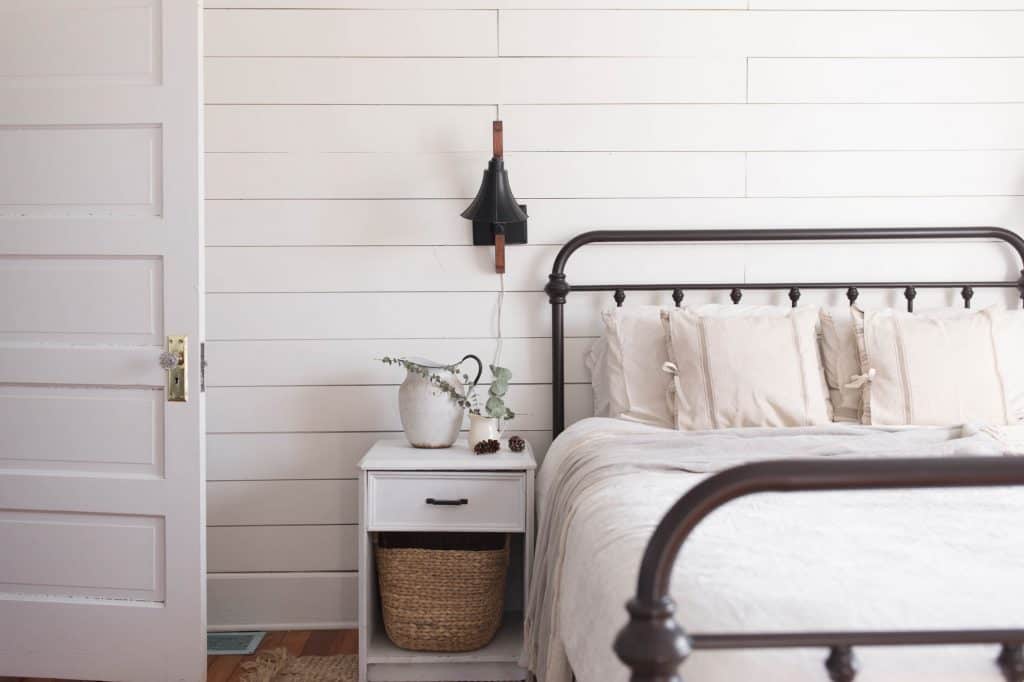 I bought fresh eucalyptus back in November. It is crispy now, but such a lovely shade of green. What a great investment to make in the fall to add greenery to the home for the entire winter season.
I didn't make many changes from my Christmas bedroom. I took out the red stockings and bells, but left the DIY wreath and candles. Two layered throw blankets on the bed add a little extra cozy.
I'm a minimalist when it comes to decor. Just a lot of neutrals, linen, jute and wicker and whatever is in season outside. Flowers in the spring and summer, pumpkins in the fall and greenery in the winter. I like to keep it simple.
Winter Farmhouse Bedroom Video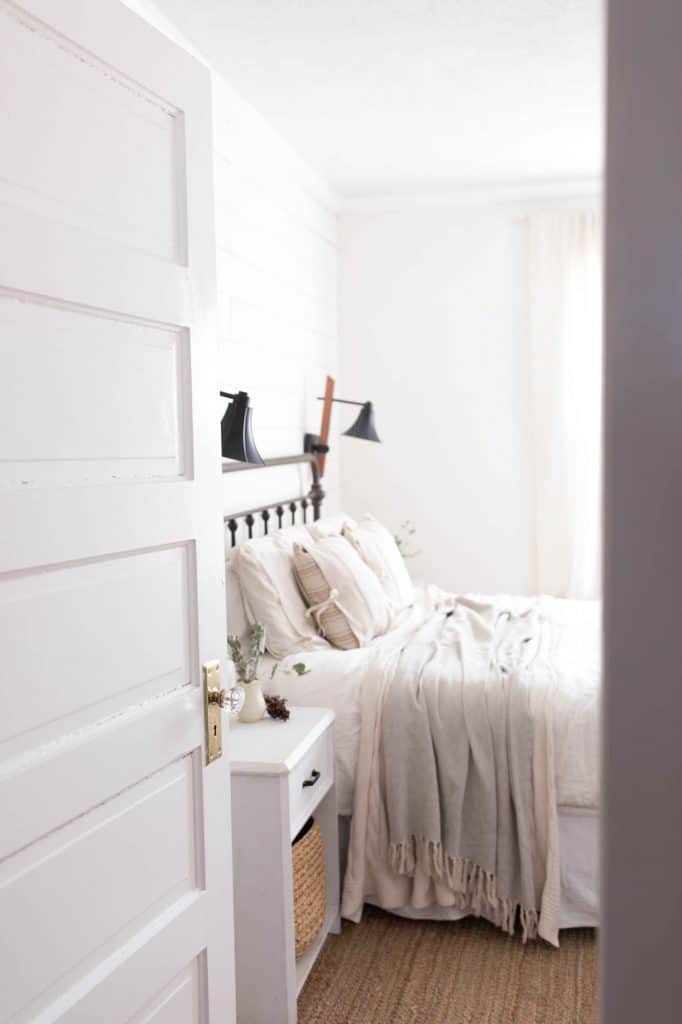 I made a couple of tan grain sack and ticking stripe pillows in my sewing room. I have a tutorial for them here.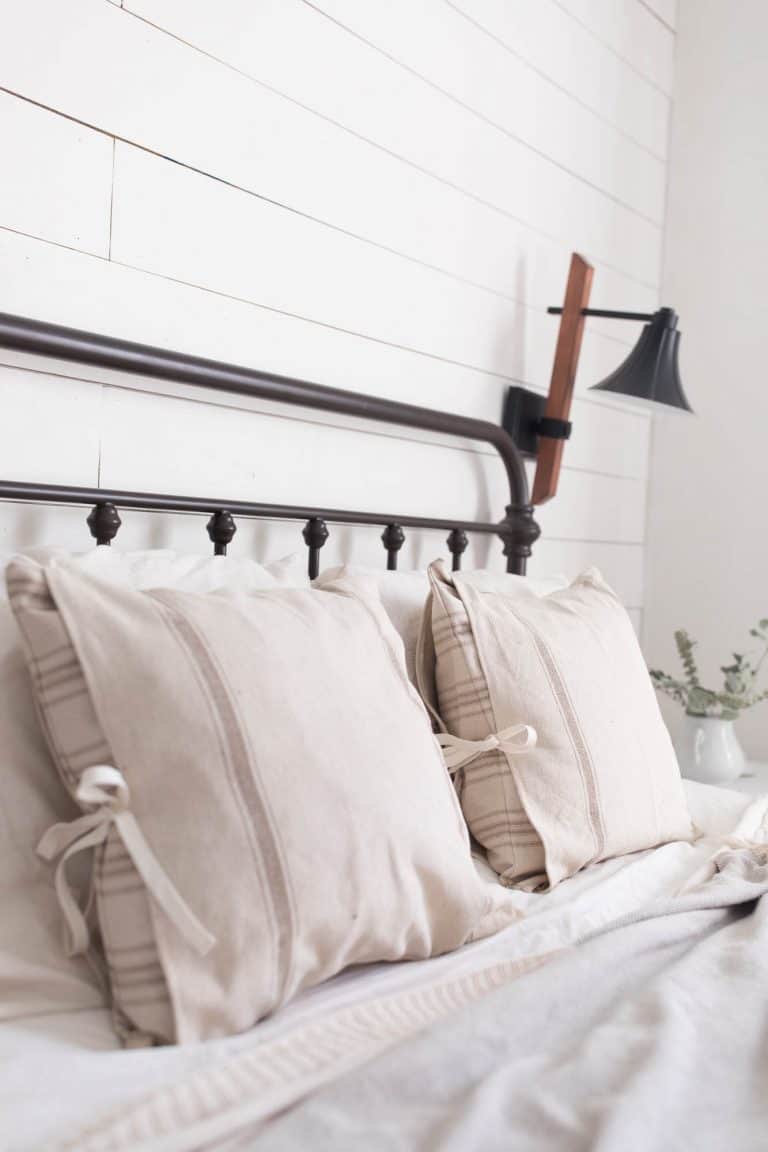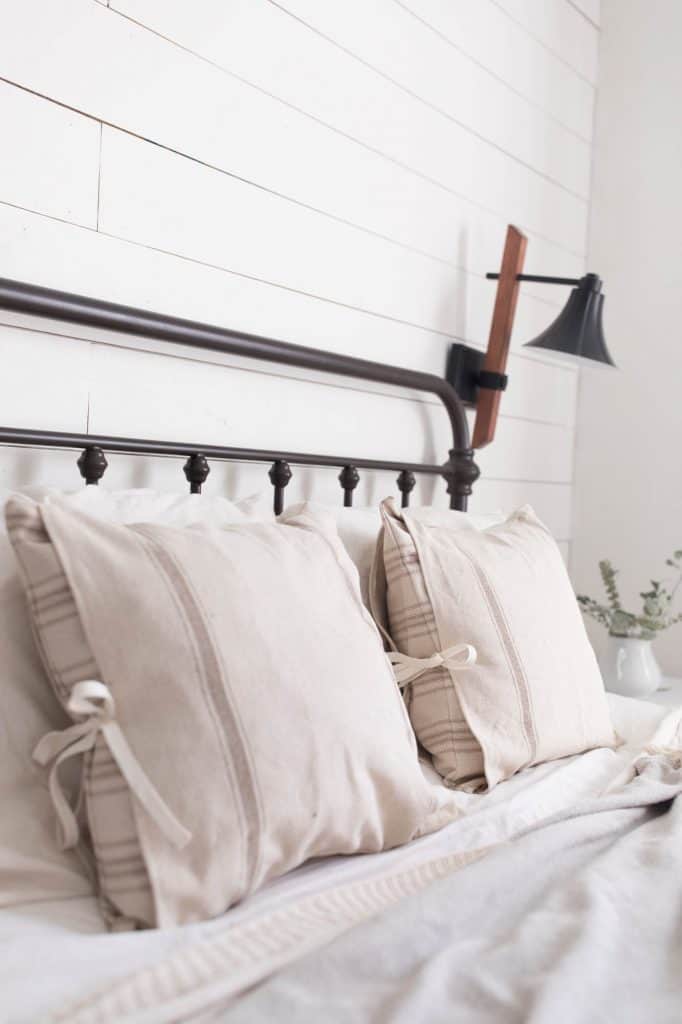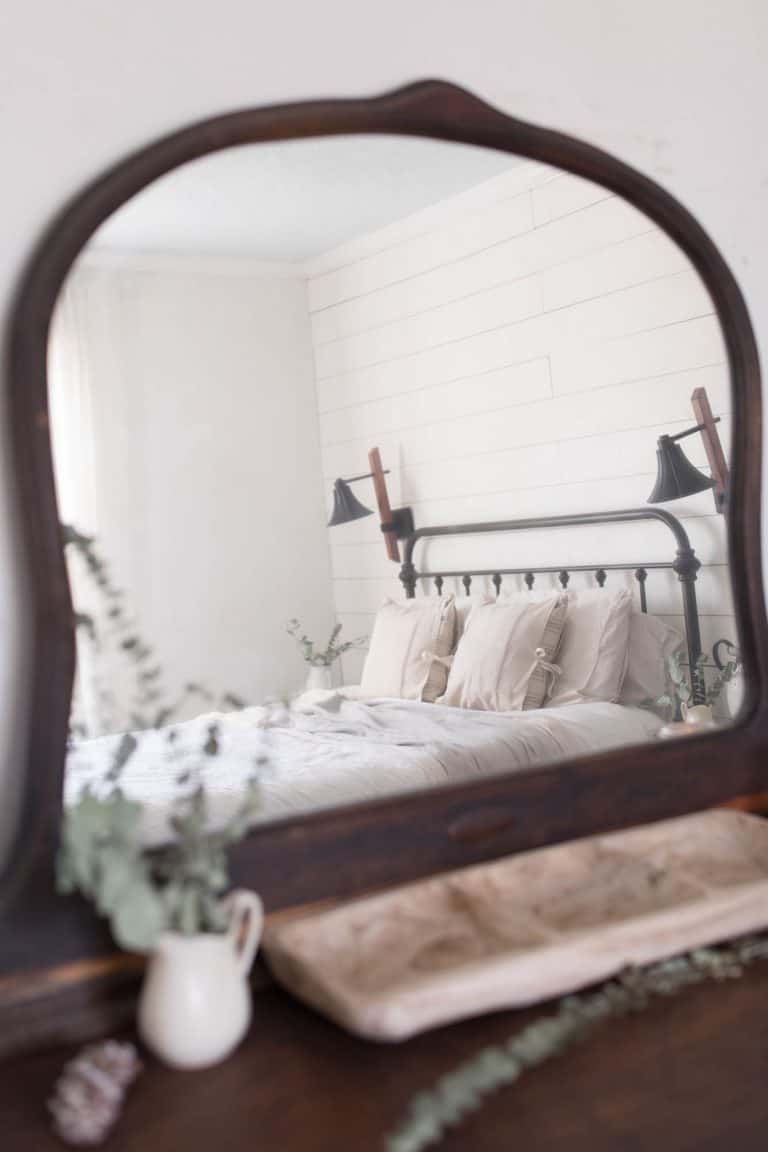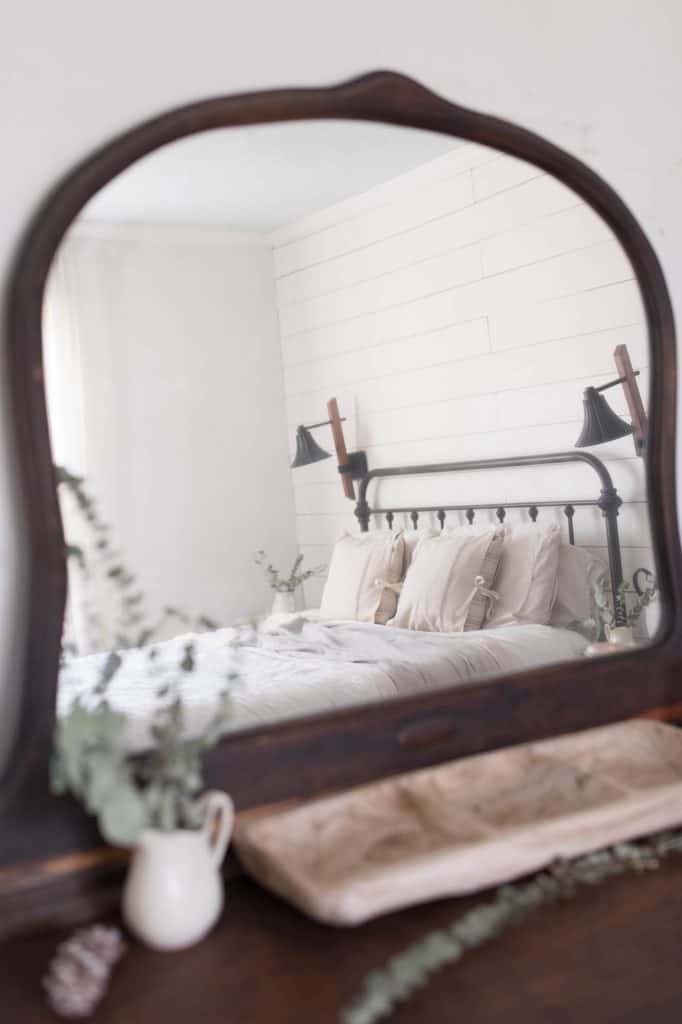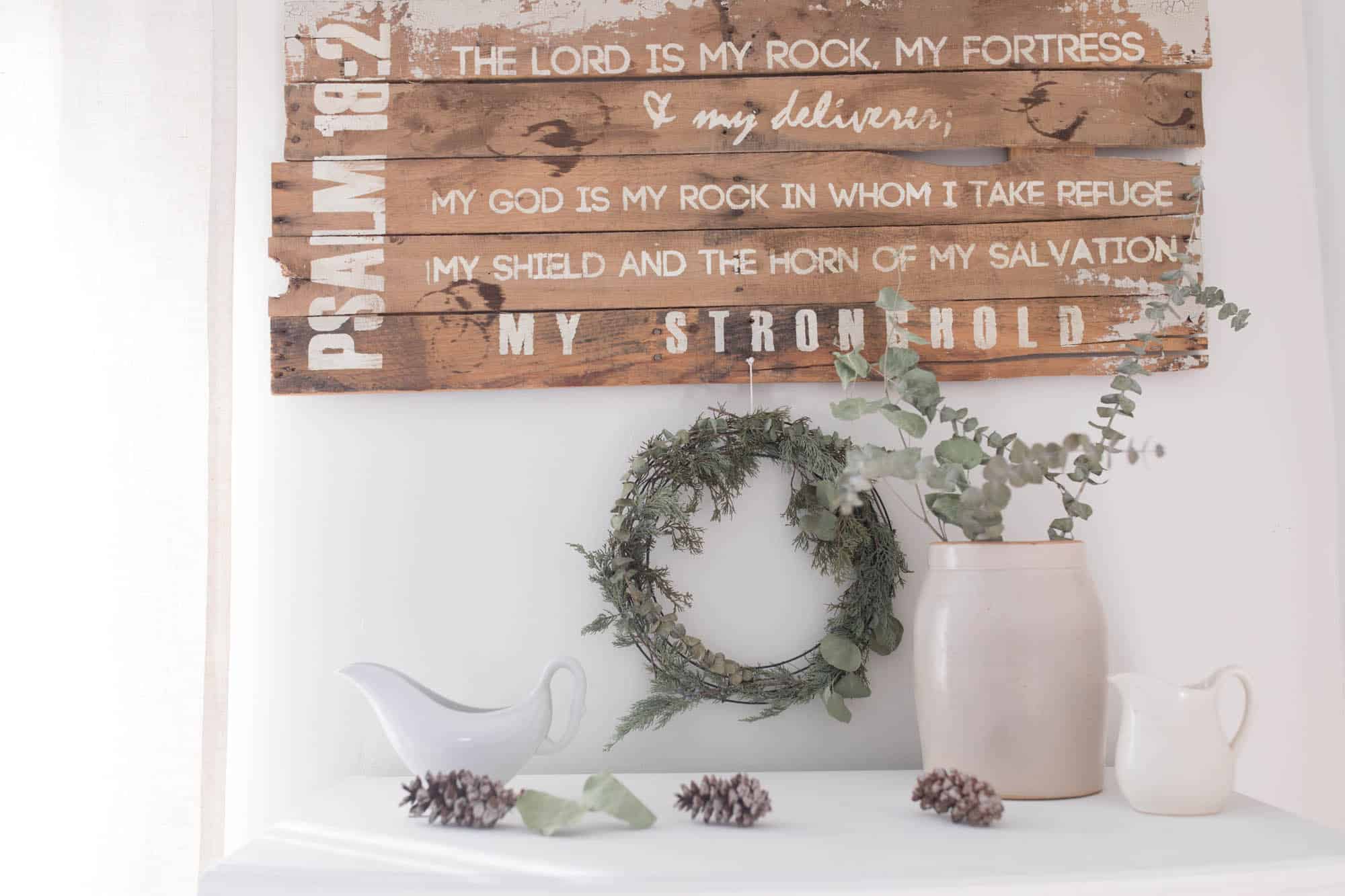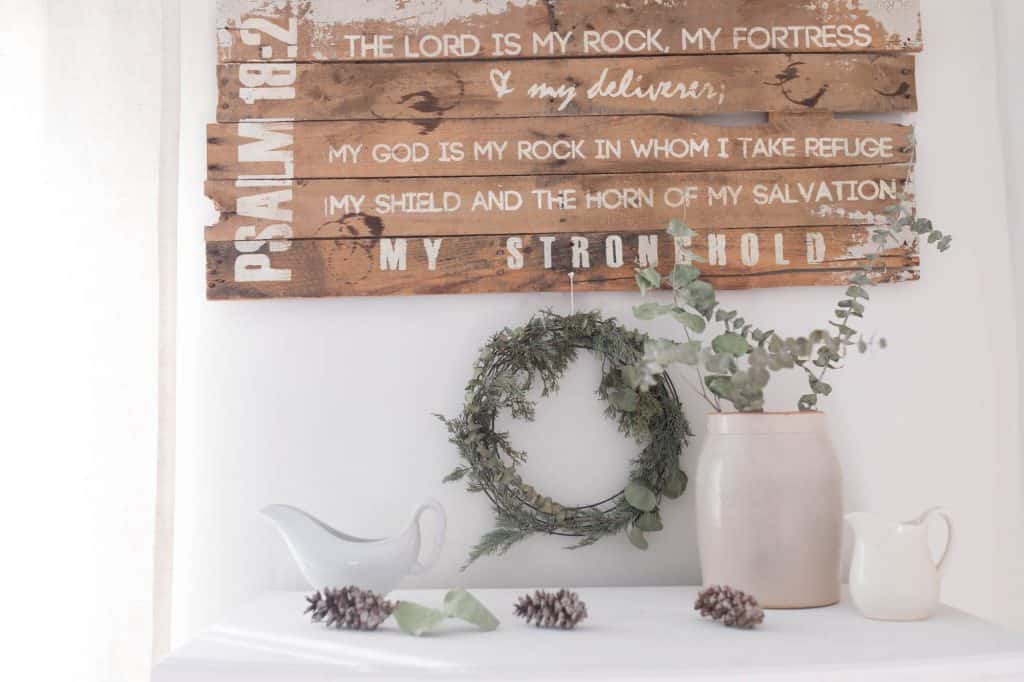 Shop my winter farmhouse bedroom
Tutorials found in my farmhouse winter bedroom
How to Make a Fresh Greenery Wreath
DIY Grain Sack and Ticking Stripe Pillows
Tan Grain Sack and Ticking Pillows
Our farmhouse bedroom through the seasons
This post contains affiliate links, which means I make a small commission at no extra cost to you. 🙂
Thank you so much for stopping by the farmhouse!