Today, I'm sharing my favorite einkorn flour recipes so that you can incorporate this healthy grain into your everyday life. Einkorn can be a delicious, healthy, and fun flour to experiment with in your baking.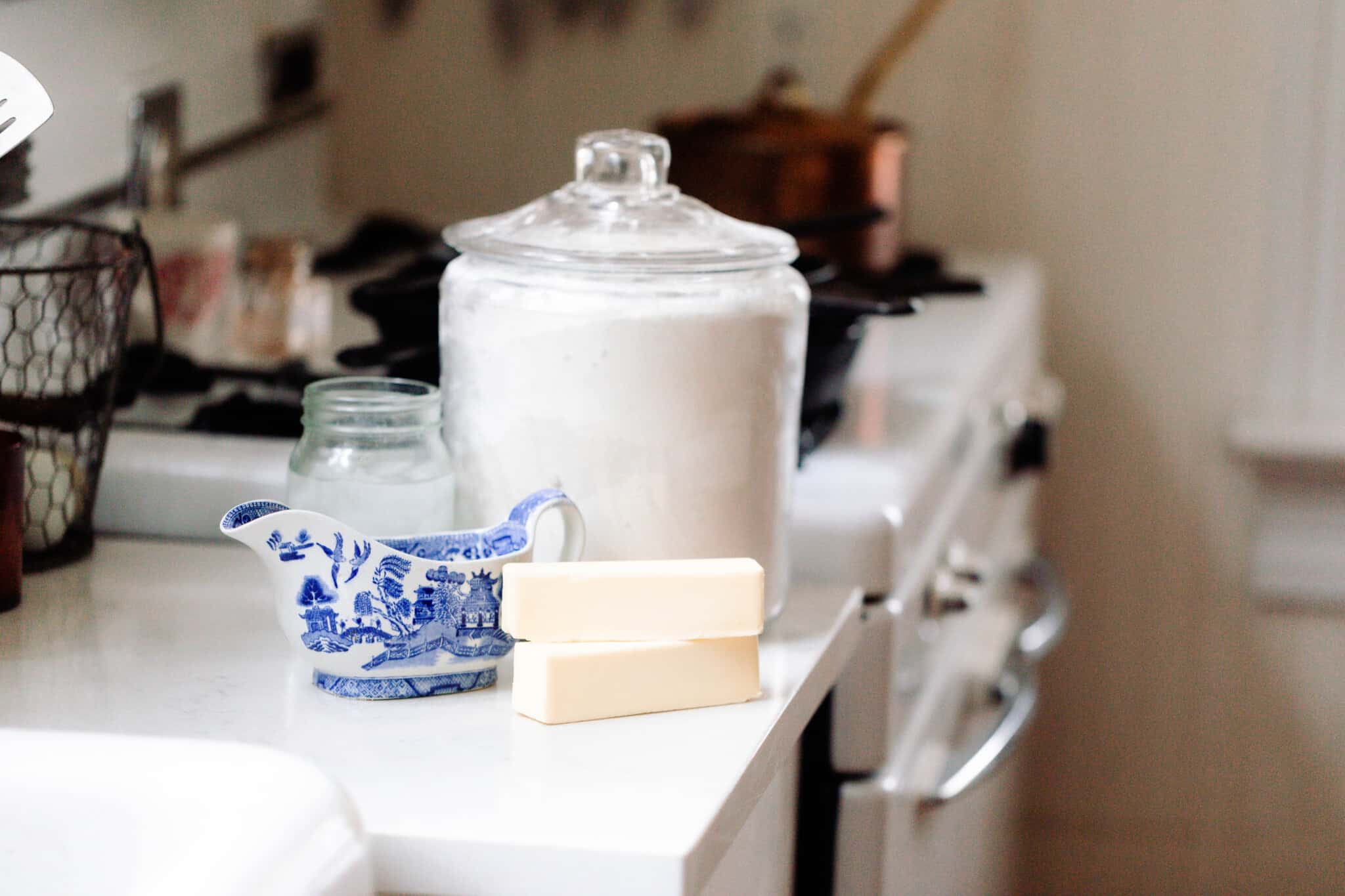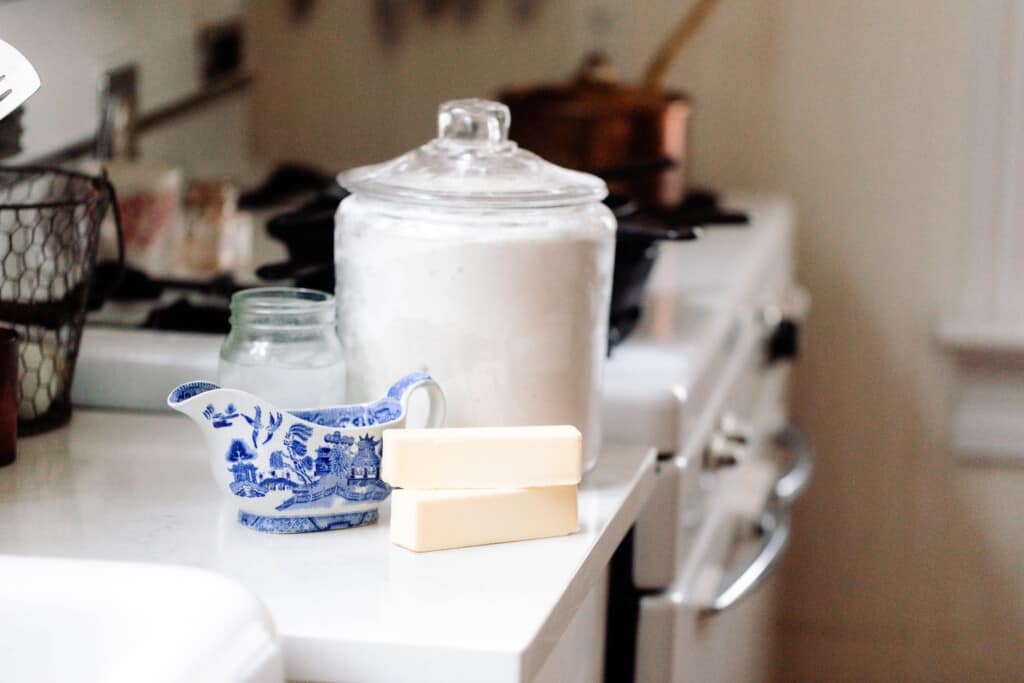 Over the last few years, einkorn has become increasingly popular – and for good reason. Not only is it a delicious way to bake and cook, but it is a much healthier grain that doesn't need to be fermented. This is because it naturally has less phytic acid and is easier to digest than regular wheat (more about that in a bit).
This means it is the perfect candidate for quick recipes or last-second meal planning. Those are some of my favorite reasons for using it.
I'm not a planner – and I'm definitely not a meal planner by nature – so when baking with regular wheat flour, there has to be a little forethought to remember to feed the starter, make the dough, and then allow it to ferment for at least 8-12 hours or more.
Einkorn flour recipes are quick and easy ways to incorporate a biscuit or bread with dinner, pancakes for breakfast, or a dessert that doesn't require fermentation for the gluten sensitive…all without having to plan much in advance.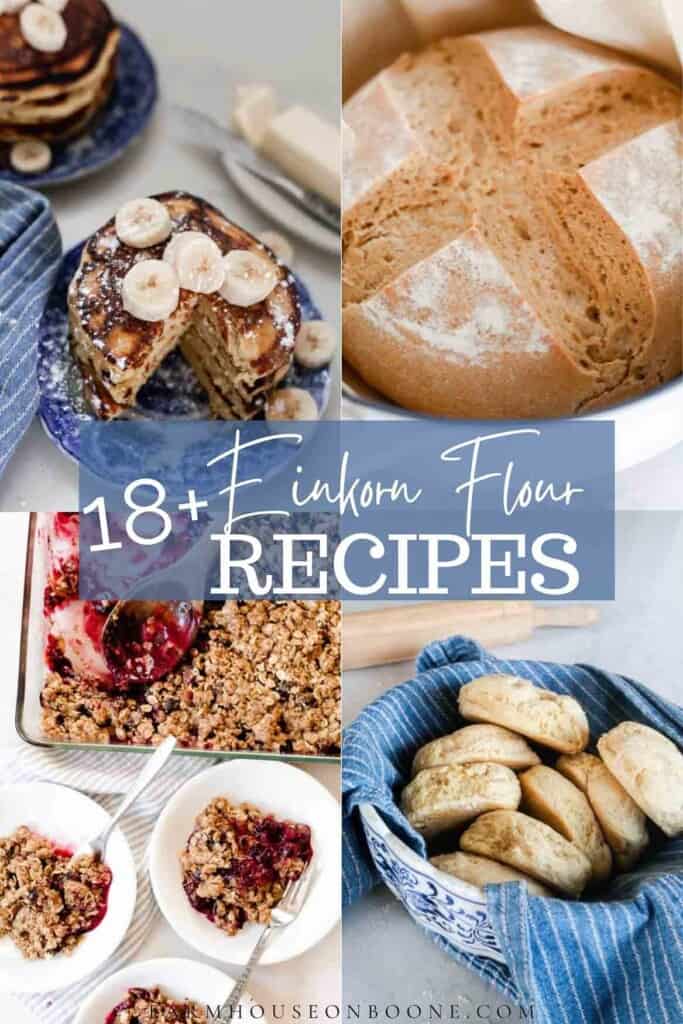 What is einkorn?
Einkorn is one of the original ancient grains and one of the oldest heirloom wheats. It is also one of the only wheats that hasn't been hybridized. Farmers started hybridizing wheat many years ago to create a grain more suitable for baking, which included increasing the gluten content to result in better crop yields.
In recent years, einkorn has started gaining popularity, as it is easier to digest than modern wheat.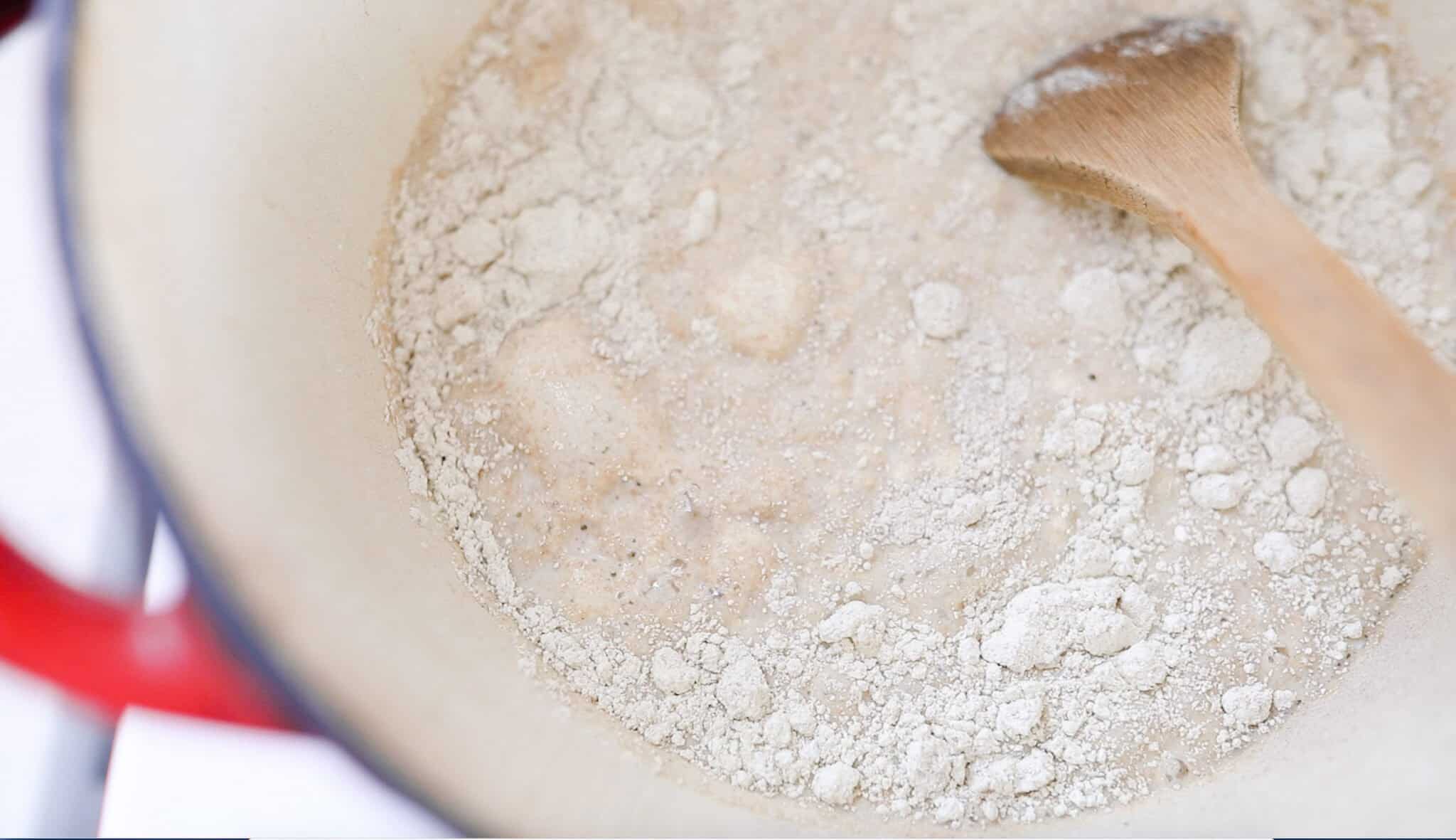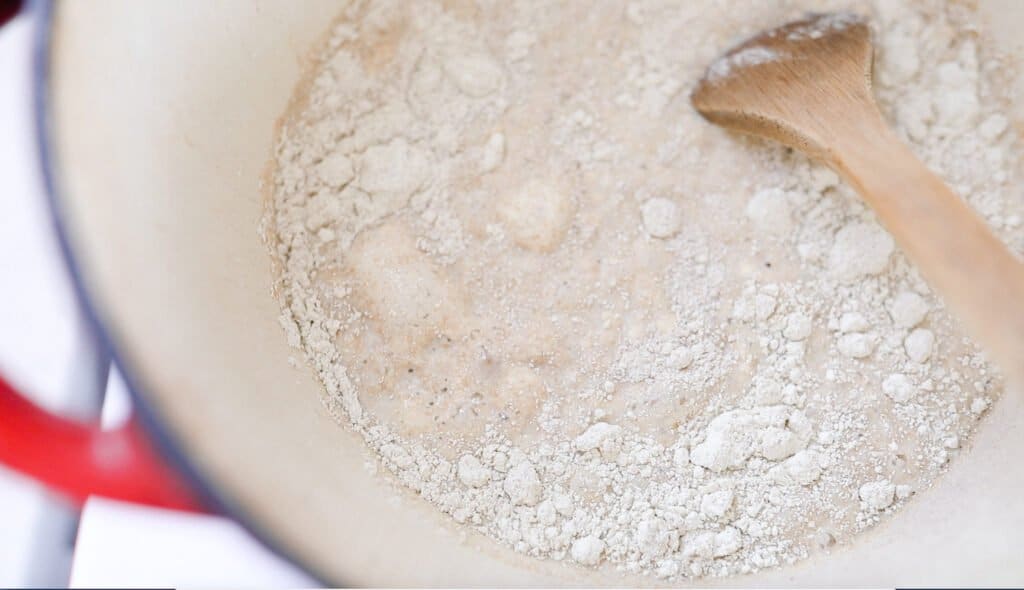 Is einkorn flour better than all purpose flour?
Yes. It has a higher amount of protein compared to conventional wheat, and it contains about 50% less phytic acid than conventional wheat, making the nutrients more bioavailable and easier to absorb.
Einkorn is also packed full of protein, dietary fiber, iron, thiamine, antioxidants, and B vitamins. The grain tends to lose less nutrients during processing compared to regular wheat. It also contains less gluten (and it has a different type of gluten), making it easier to digest and a good choice for those who are gluten sensitive.
Is einkorn flour anti-inflammatory?
Yes. According to this study, einkorn flour displayed anti-inflammatory properties, and it is high in antioxidants like carotenoids.
Can I substitute einkorn flour for regular flour?
Usually, but with a few changes. When substituting einkorn for all-purpose flour in a recipe, you would want to decrease the amount of liquids. In some recipes like pancakes, cakes, cookies, and muffins, you may be able to substitute einkorn for whole wheat flour.
What can I do with einkorn flour?
It can be used for just about any recipe that calls for regular flour – with with some tweaking as mentioned above. From pies, to pasta, to cookies, or swapping out regular flour with einkorn as a thickener for creamy dishes, this really is a versatile flour.
Does einkorn flour taste different?
Einkorn has a lovely, mild, slightly nutty flavor compared to standard all-purpose flour. The texture is slightly more dense than regular flour, but baked goods still have a pleasing texture.
This post contains affiliate links, which means I make a small commission at no extra cost to you. See my full disclosure here.
Where to buy einkorn flour:
I buy my einkorn berries here or through Azure Standard to grind with my grain mill. You can also buy pre-ground flour here.
18 + Einkorn Flour Recipes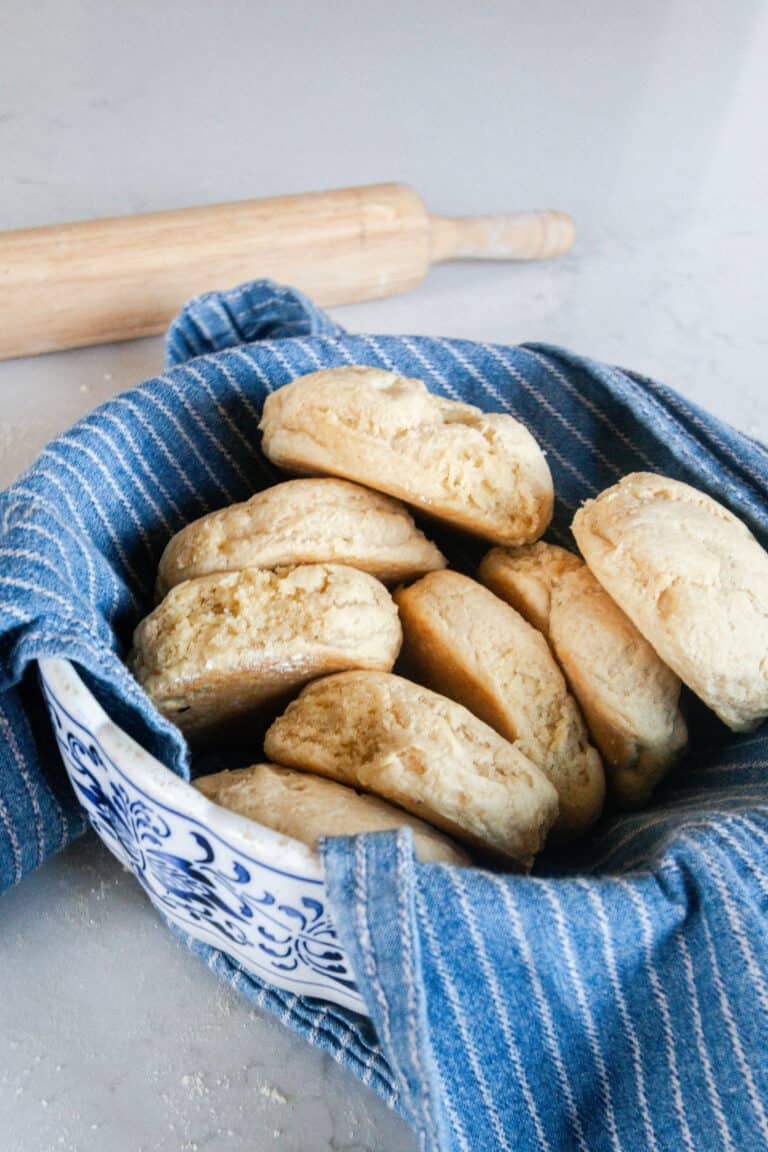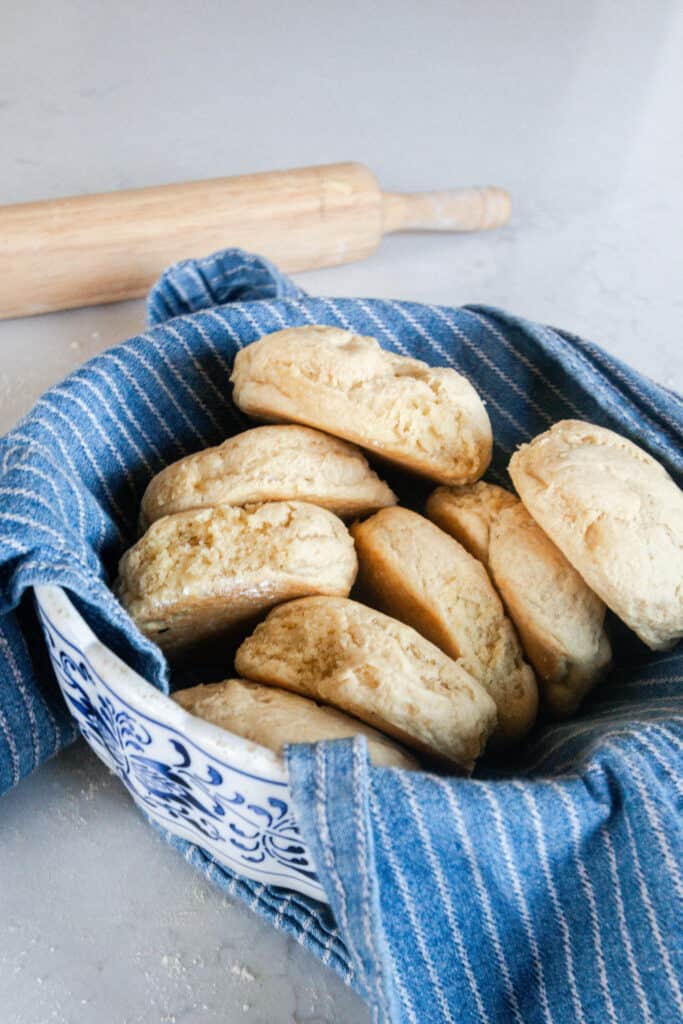 Einkorn Breakfast Ideas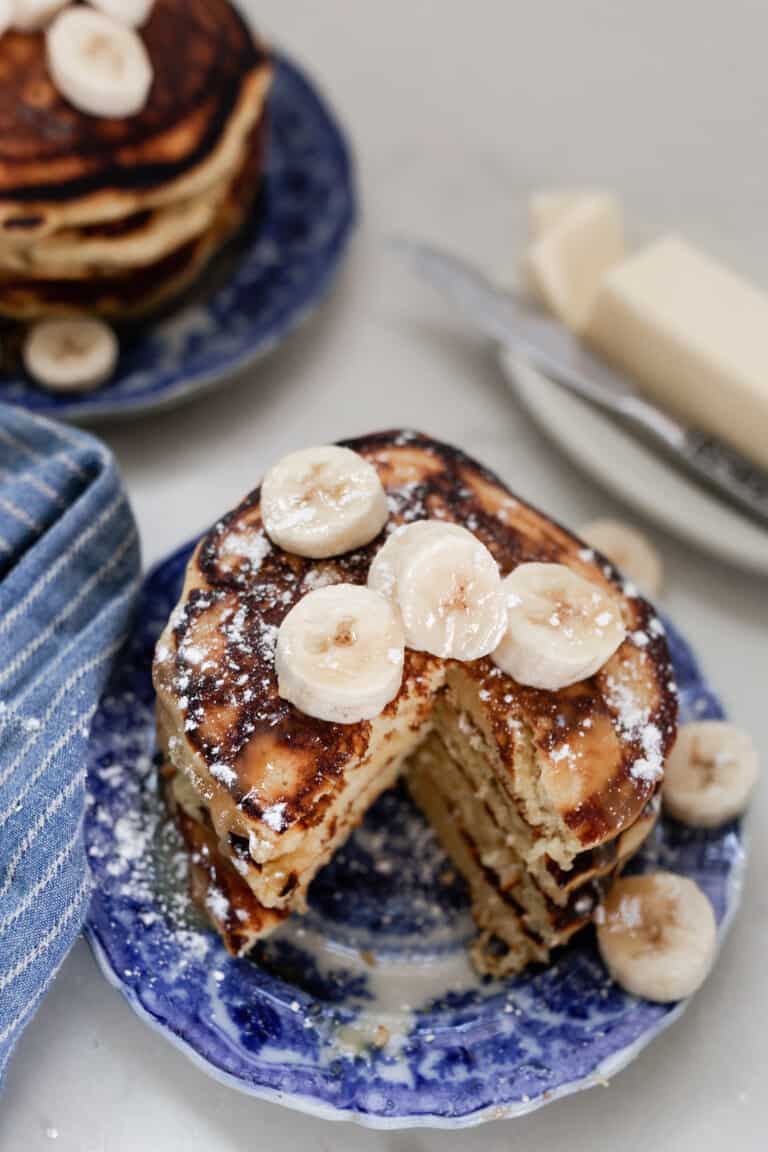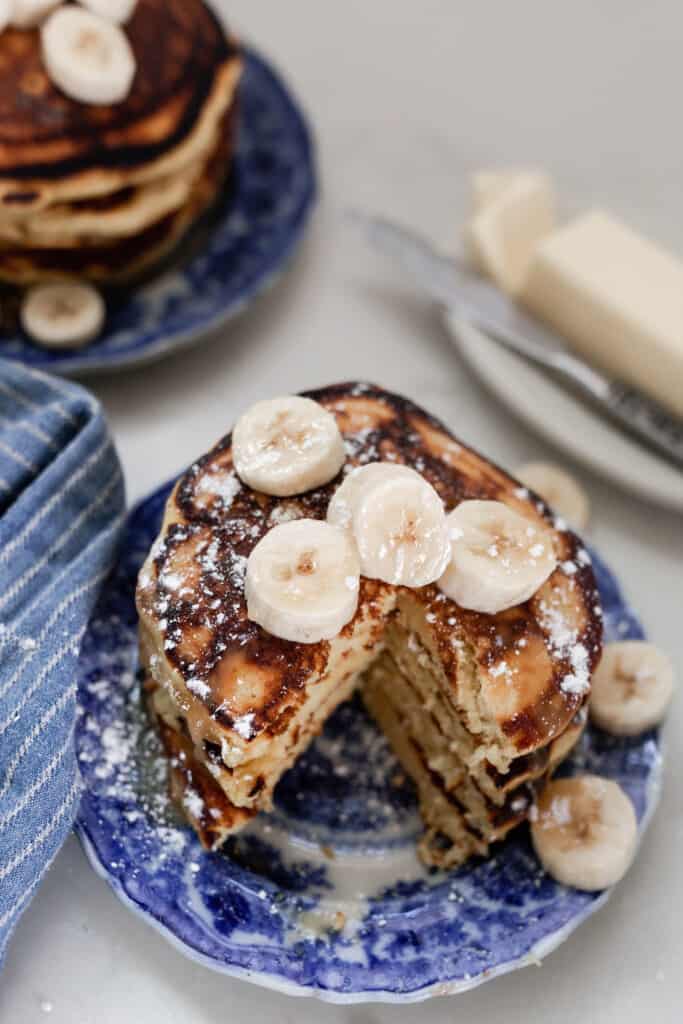 Buttery and fluffy, these einkorn pancakes are my favorite and literally the best pancakes. They're a delicious, filling breakfast that can be whipped together in just a few minutes.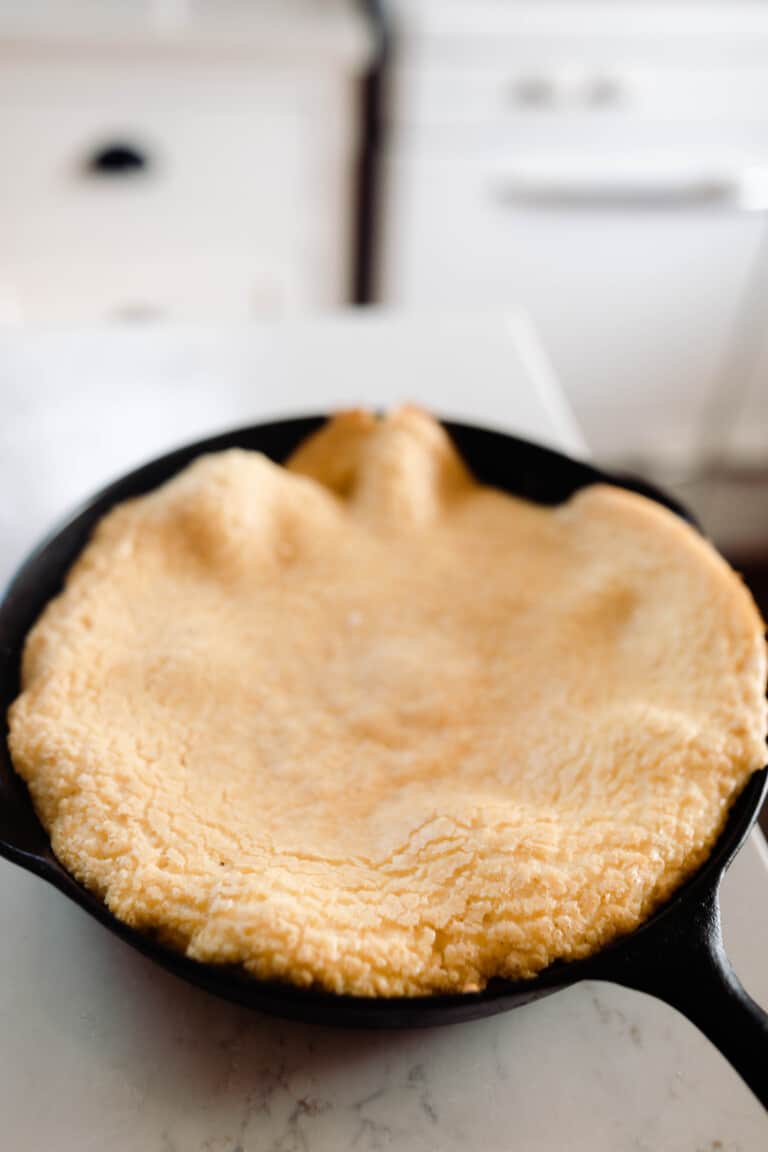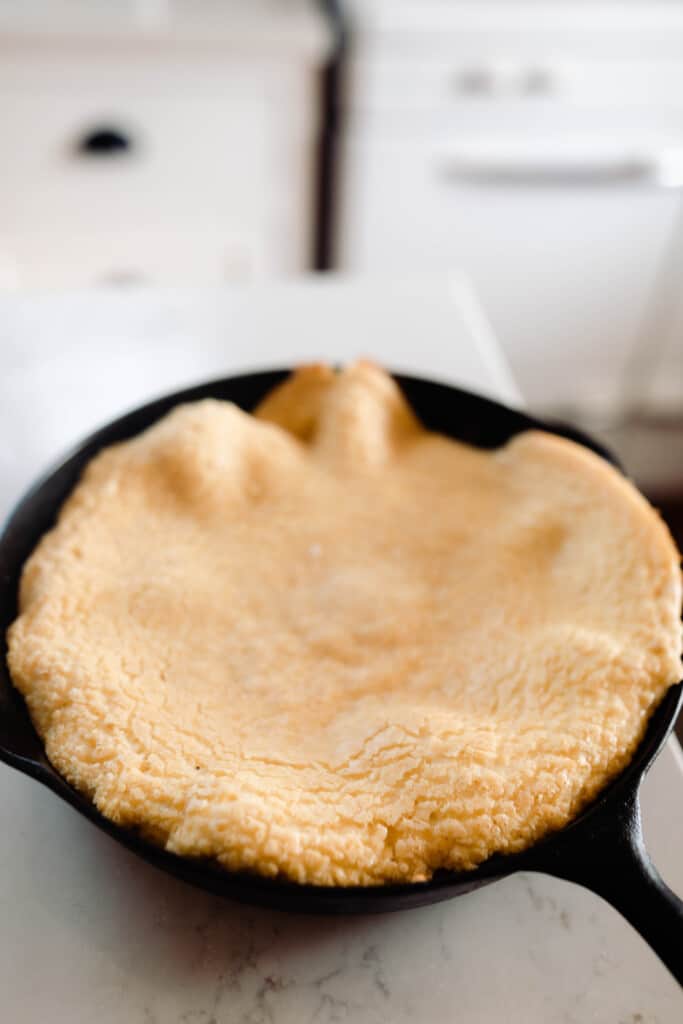 A 'Dutch baby' style pancake that is super simple to whip up and delicious, fluffy, sweet, and easy enough for breakfast. Just blend the ingredients together, pour the batter, and bake. They may seem extra fancy, but I promise you, they are the easiest thing.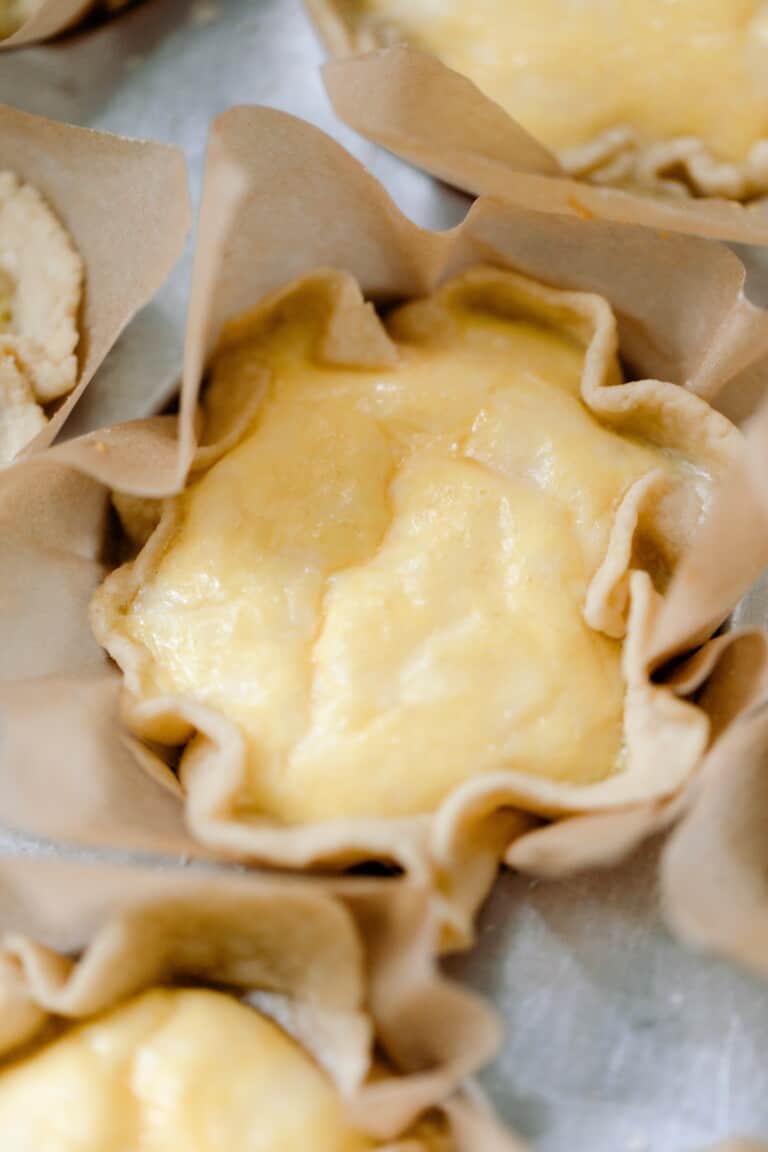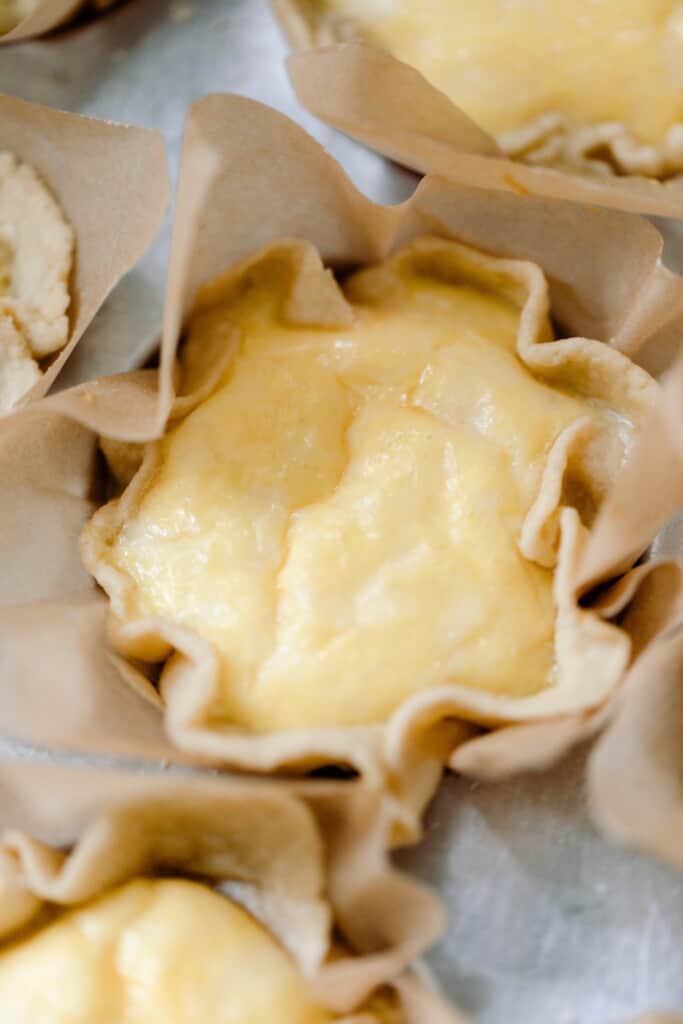 Mini Quiche With Einkorn Crust
These mini quiche have a rich, creamy custard with cheese. They are perfect for brunch, a shower, or a holiday breakfast; they can be customized with your favorite ingredients like bacon, onions, spinach, and potatoes.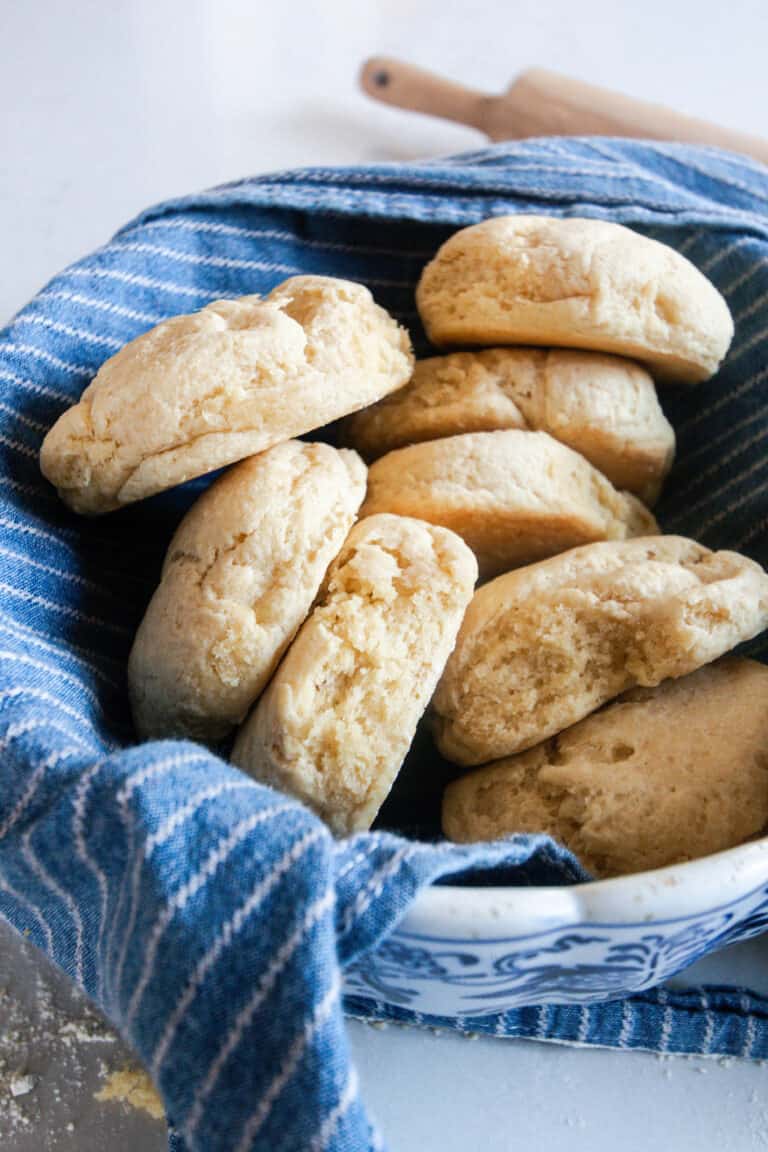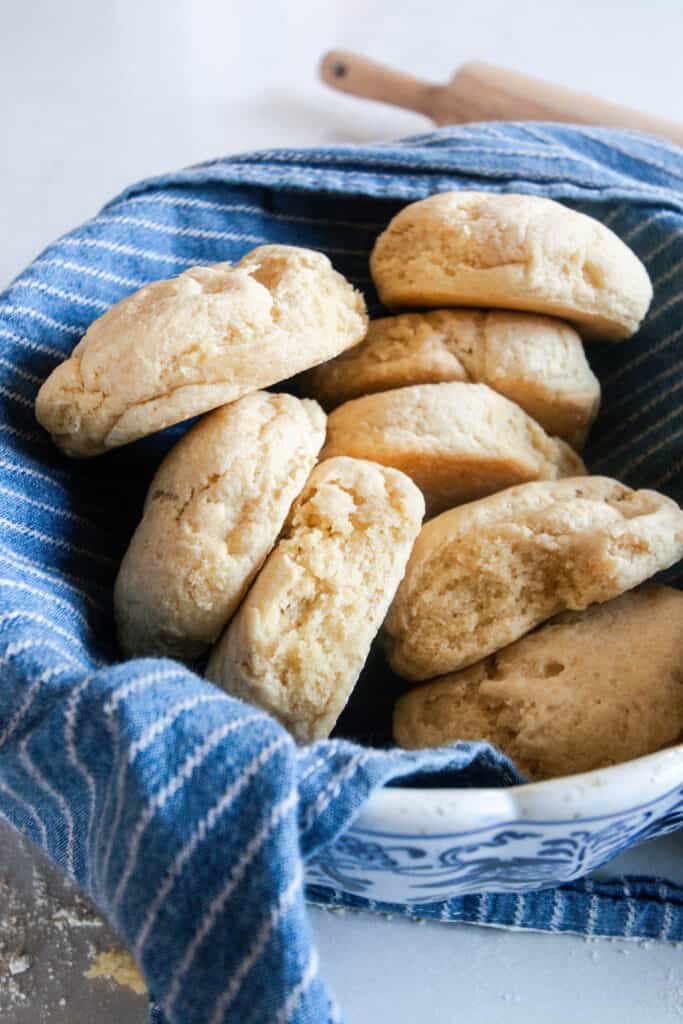 Homemade einkorn biscuits are a fluffy, buttery, and quick recipe to whip up for a delicious breakfast. Use them for breakfast or even for dinner. You can top my favorite chicken pot pie recipe with these biscuits!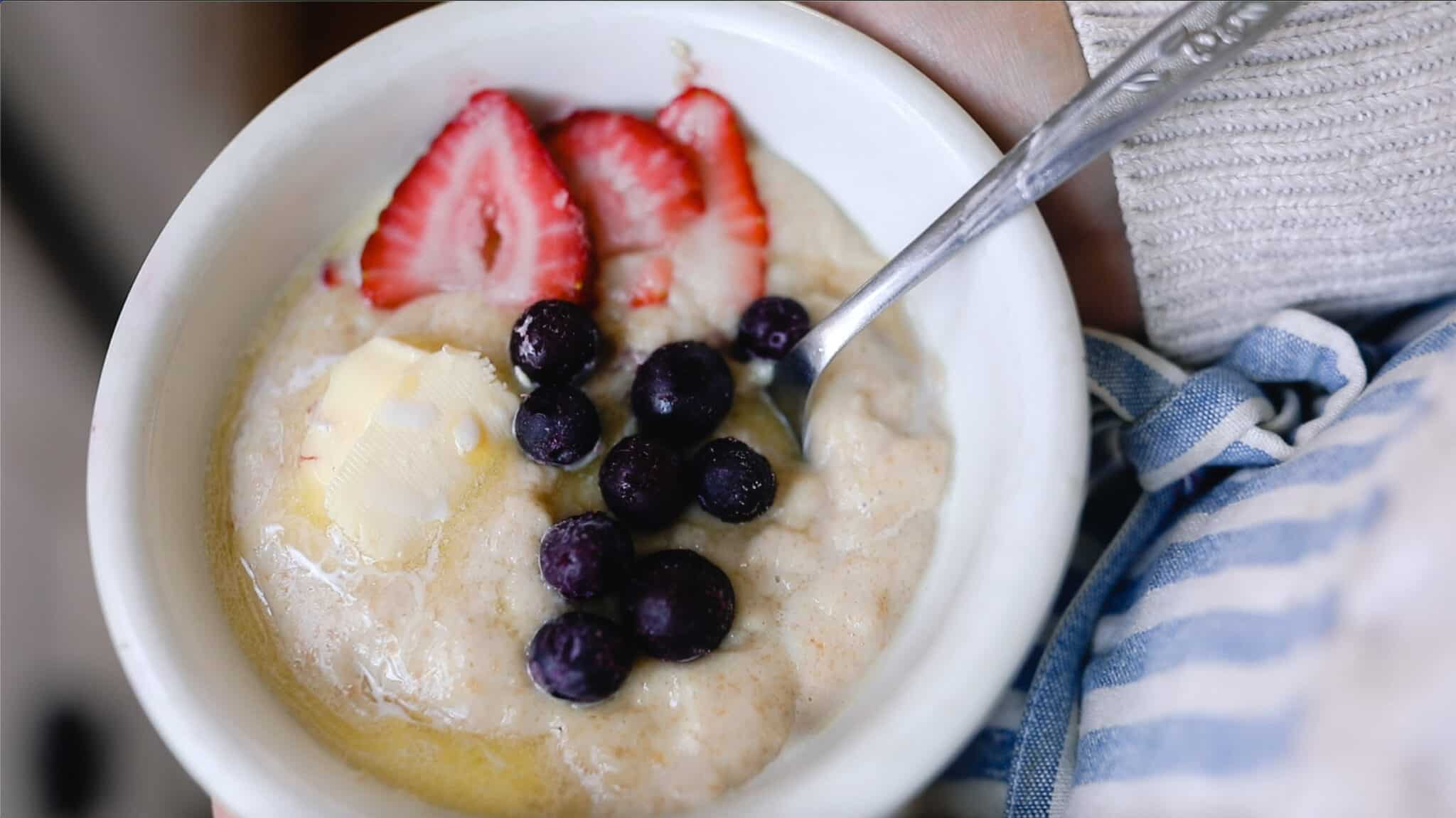 Einkorn Cream of Wheat – Breakfast Porridge
Talk about a filling way to start the morning. Freshly milled einkorn berries are simmered with milk and sweetened with a touch of honey to make an einkorn 'cream of wheat'.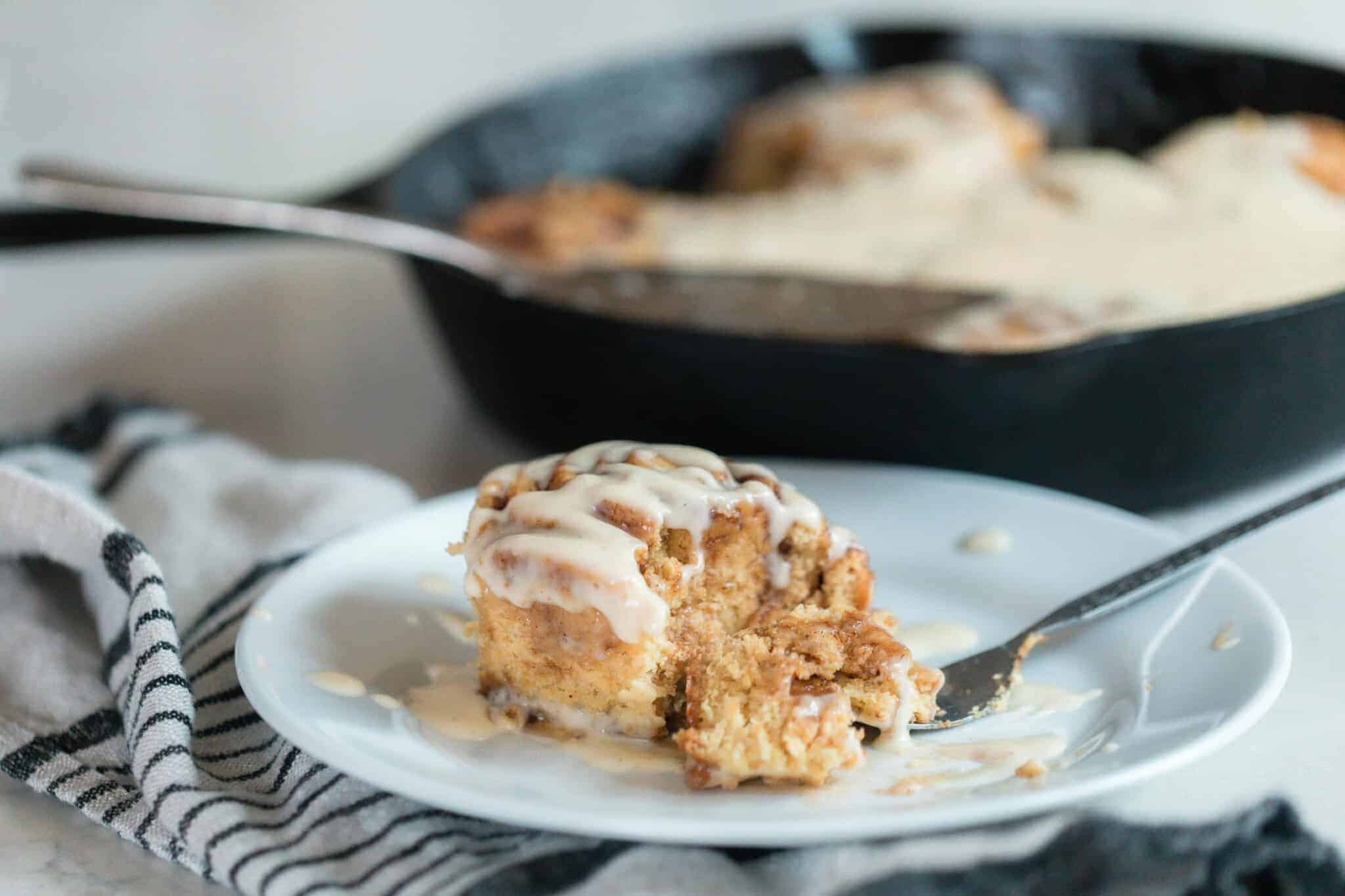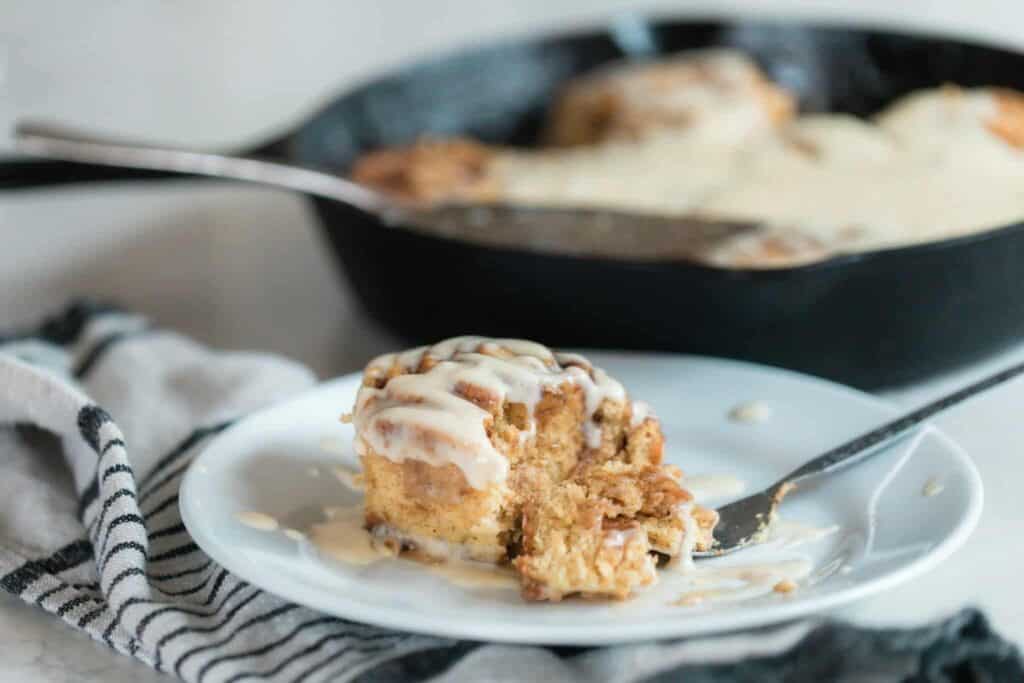 English muffins – Coming soon
Einkorn Lunch And Dinner Recipes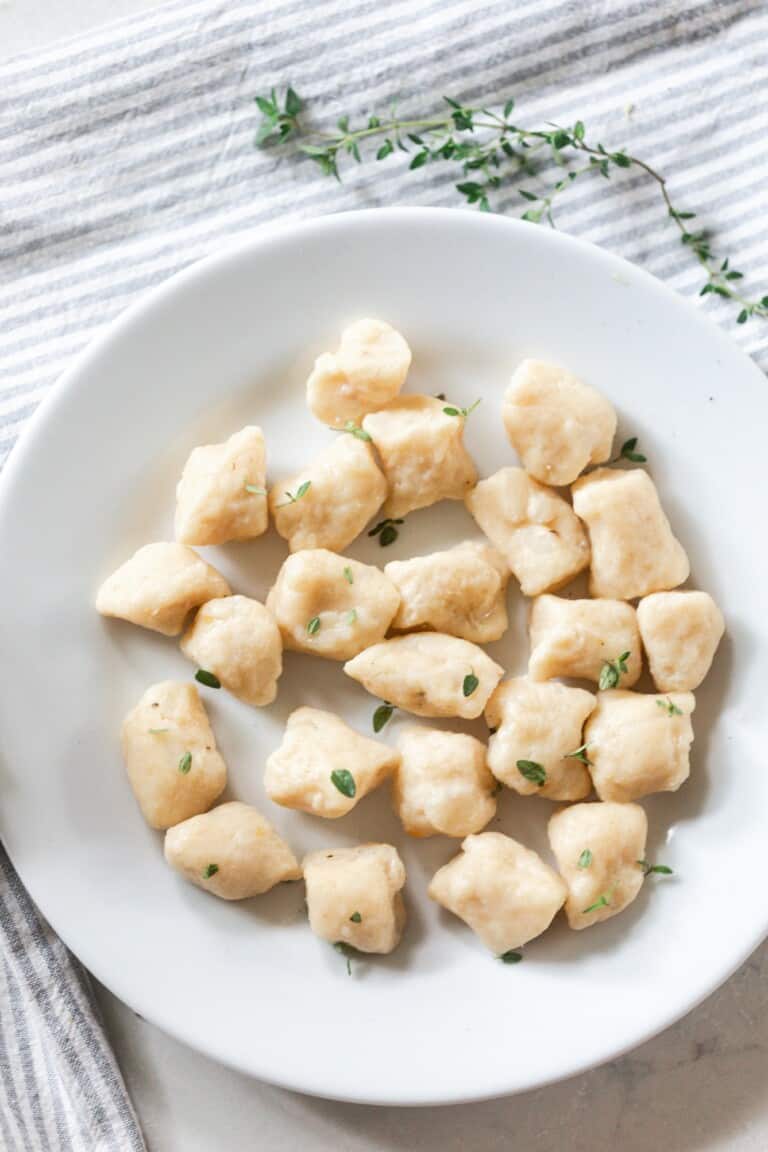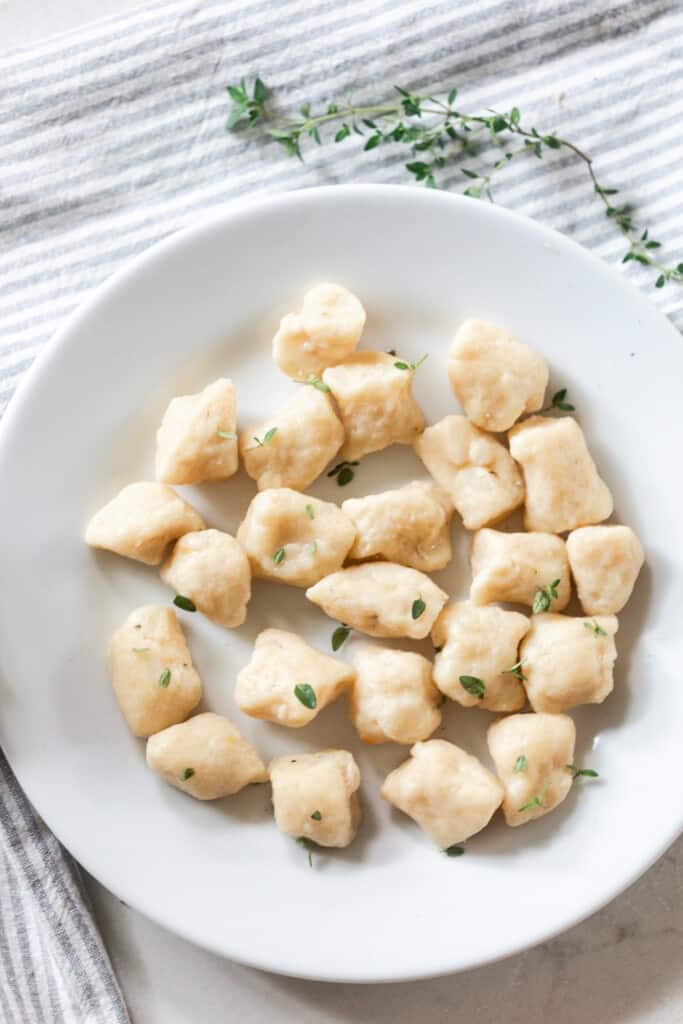 Homemade Gnocchi With Einkorn Flour
Soft pillow pasta made with einkorn flour and potatoes, this homemade gnocchi is simple and filling. This is a great base to add your favorite sauce to, or add the gnocchi to soup for a cozy meal.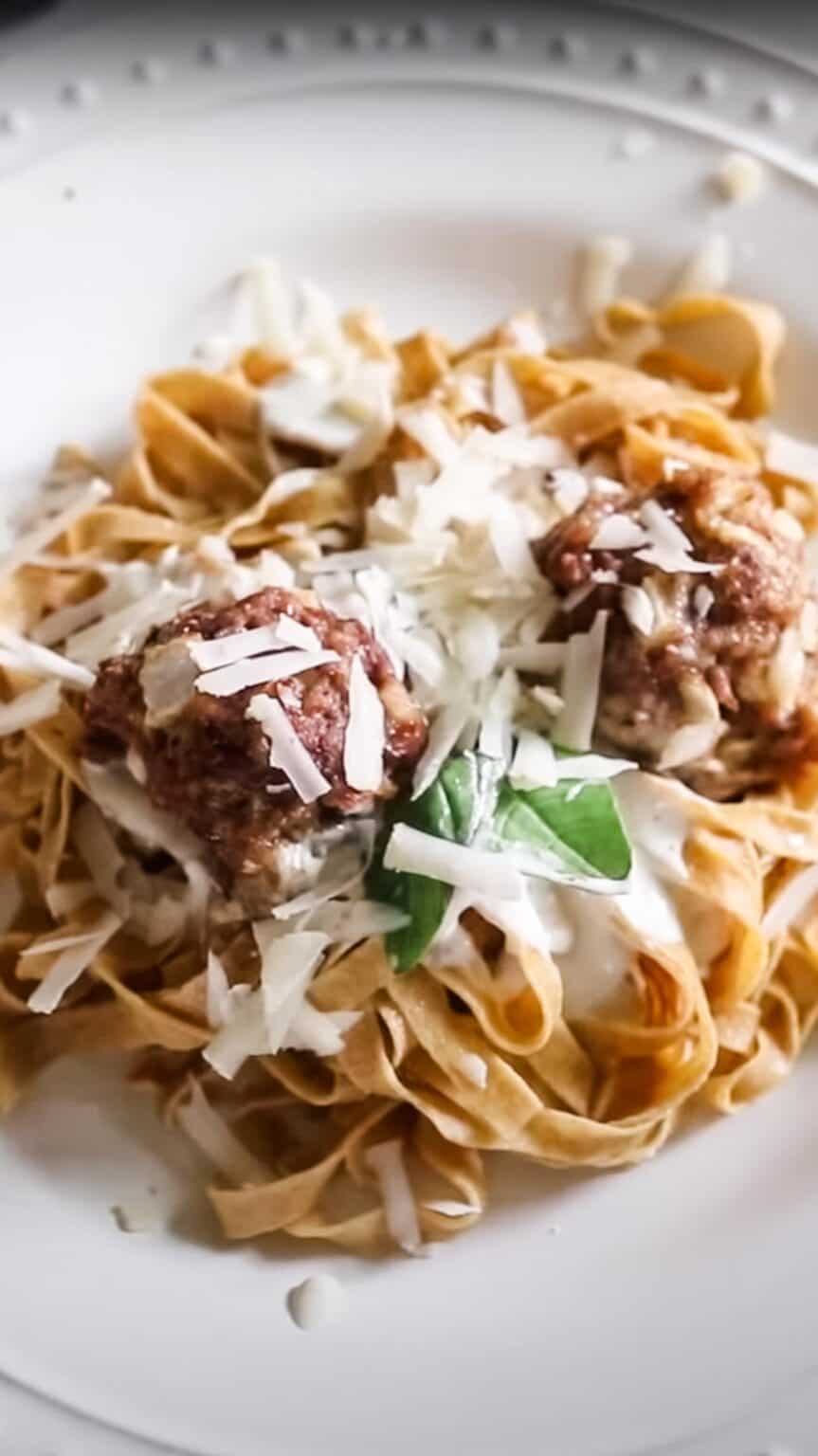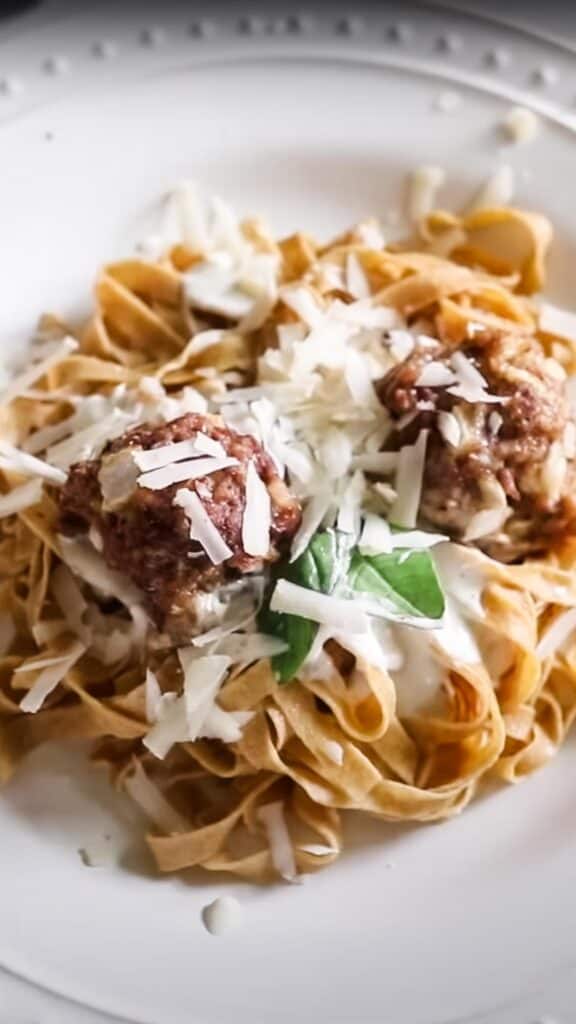 Homemade Pasta With Einkorn Flour
This is a super fun recipe to make, and easier than you think. Homemade pasta is a nutritious recipe made with just two ingredients.
Einkorn Breads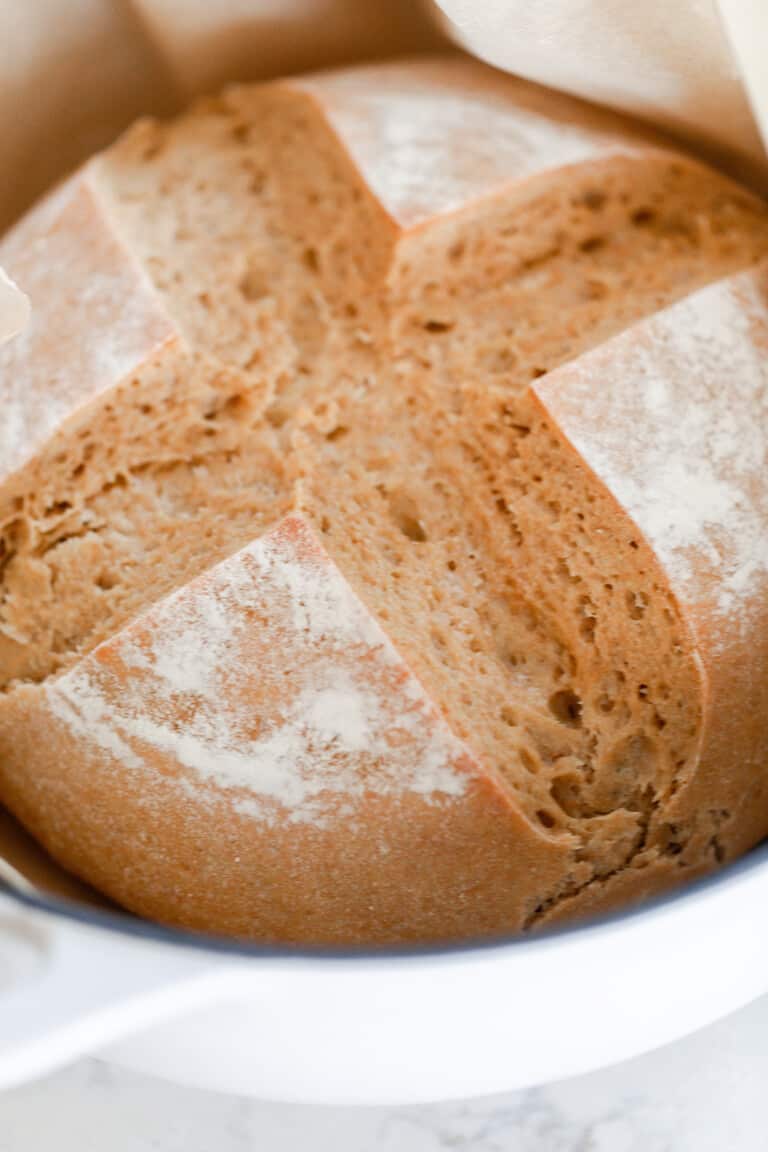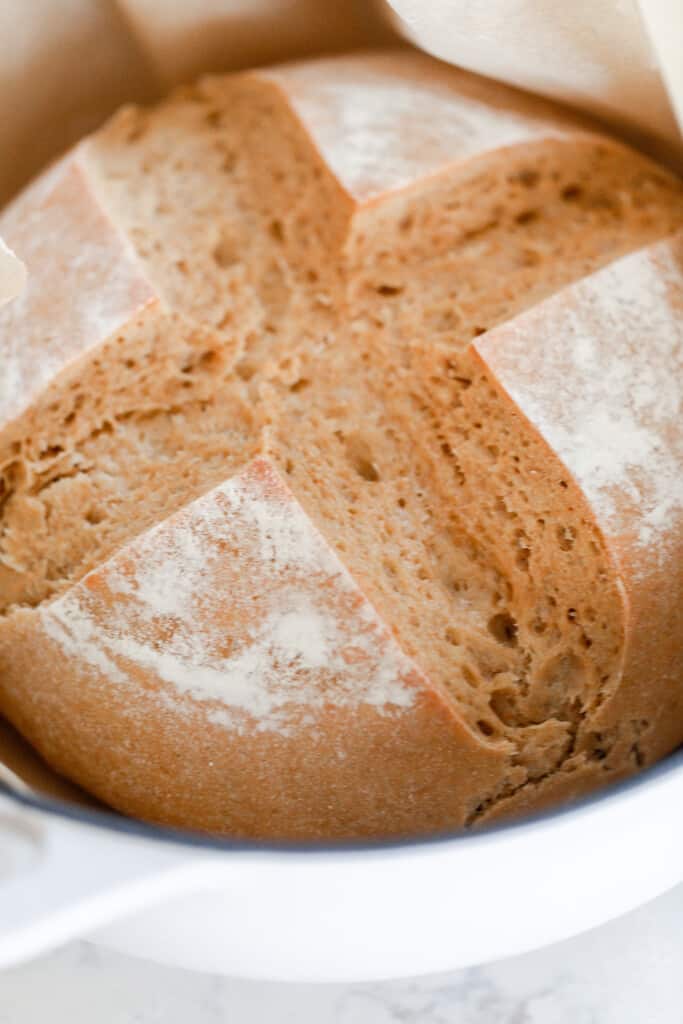 This delicious recipe has a wonderfully fluffy, chewy interior and a crisp, toasty crust. This ancient wheat bakes the most amazing loaf of sourdough bread, with an added bonus of easier digestion.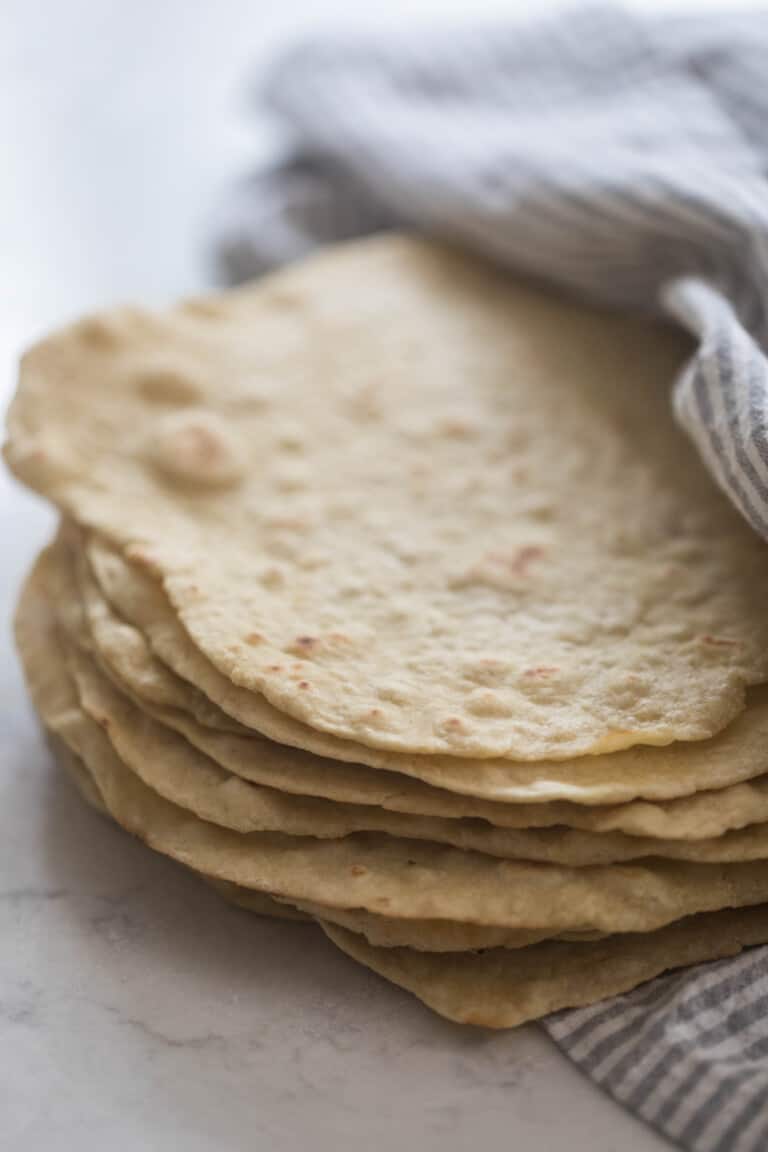 With just five ingredients and a few minutes, these einkorn tortillas can be whipped up for your next taco night. They are soft, delicious, and nutritious to fill up bellies.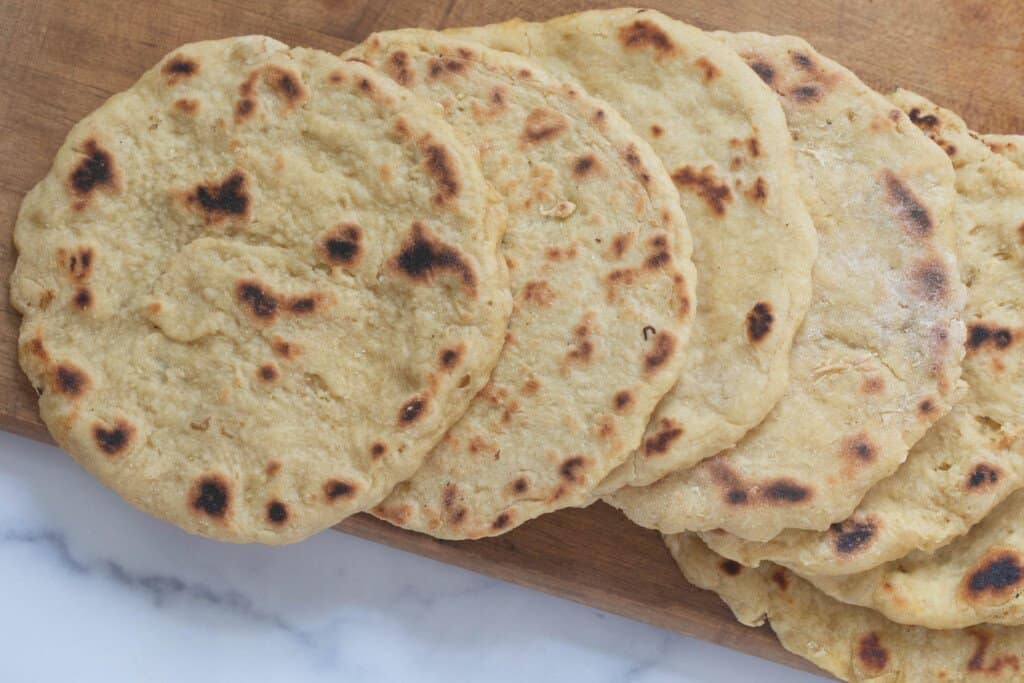 Simple but hearty, einkorn flatbreads are the perfect tasty side to almost any dish. From start to finish, they only take a few minutes to put together.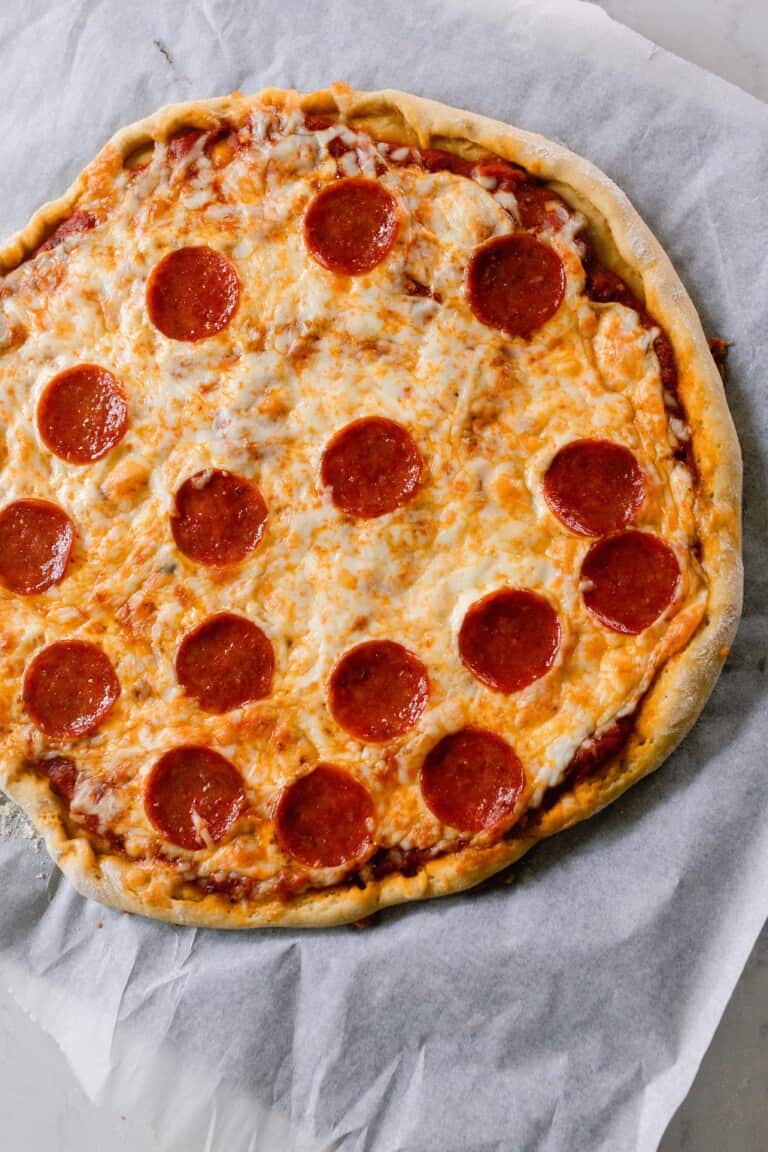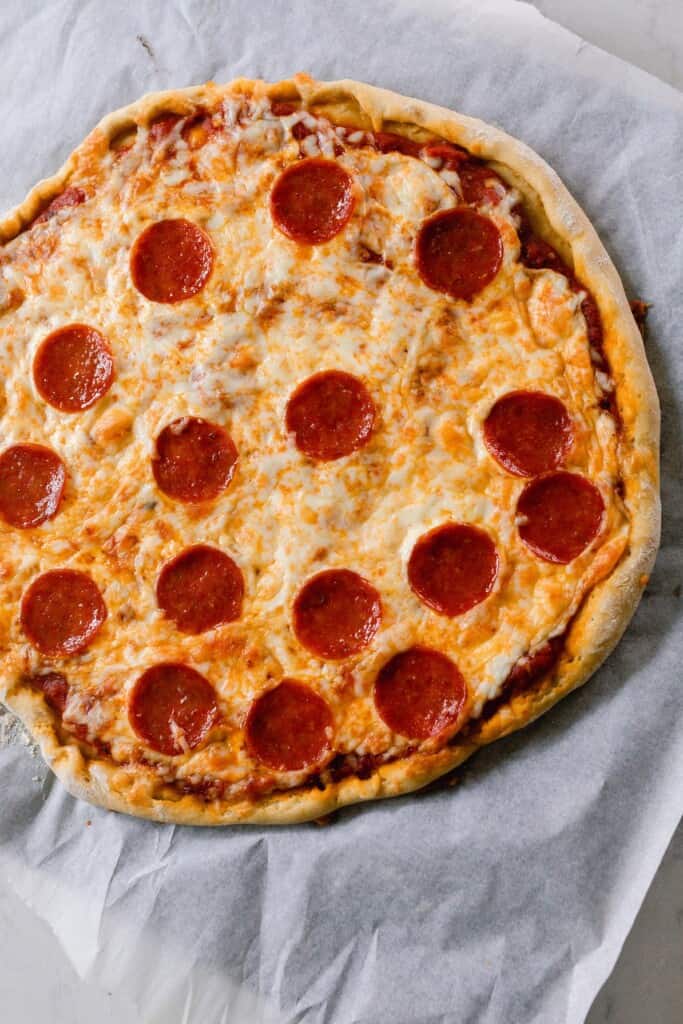 Crispy and chewy and finished with your favorite toppings, this einkorn pizza dough has all the best qualities of your favorite pizza crust. The best part is that it is super quick to come together, even with a little bit of time to rise.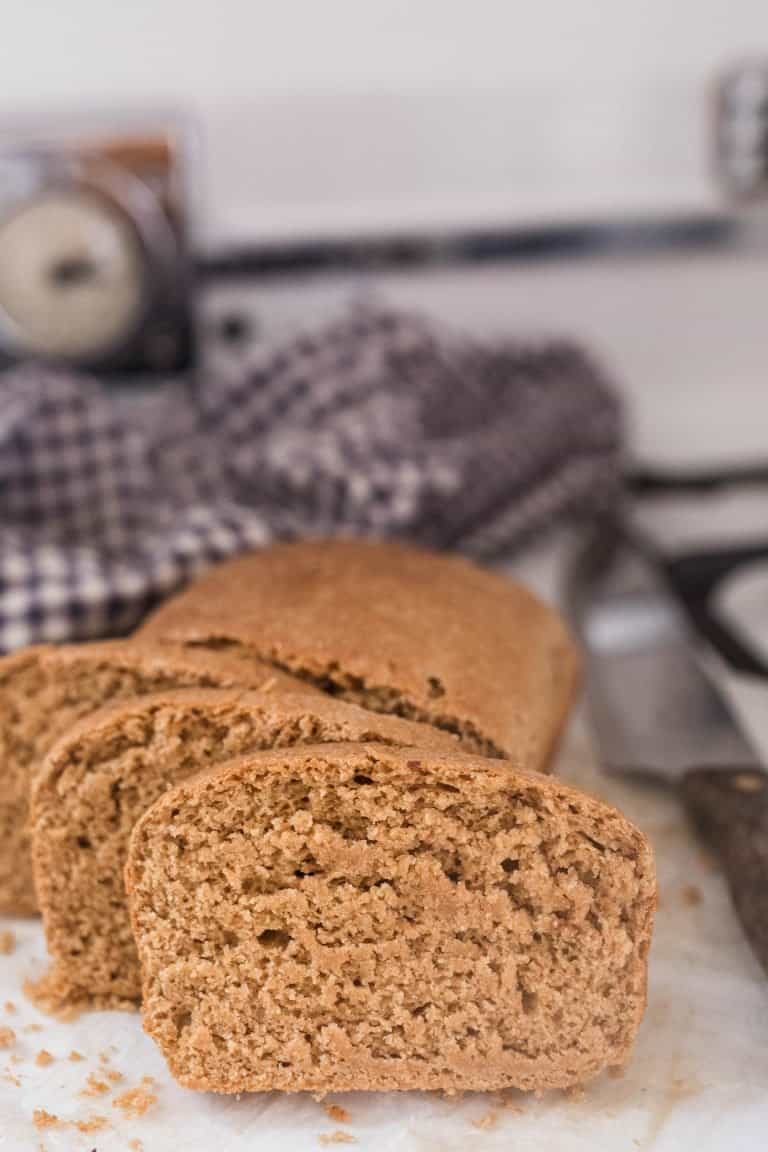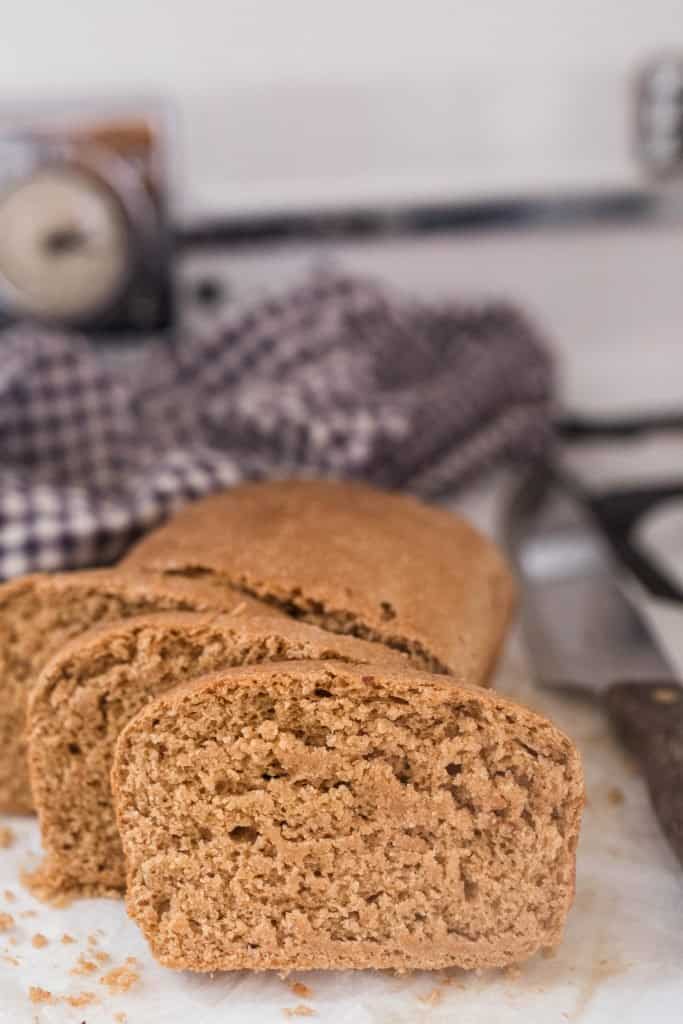 Easy Einkorn Sandwich Bread – No-Knead
This einkorn bread is so easy, and there is no kneading and fermenting involved. Mix together, let it rise, and bake. From start to finish, you're looking at two hours.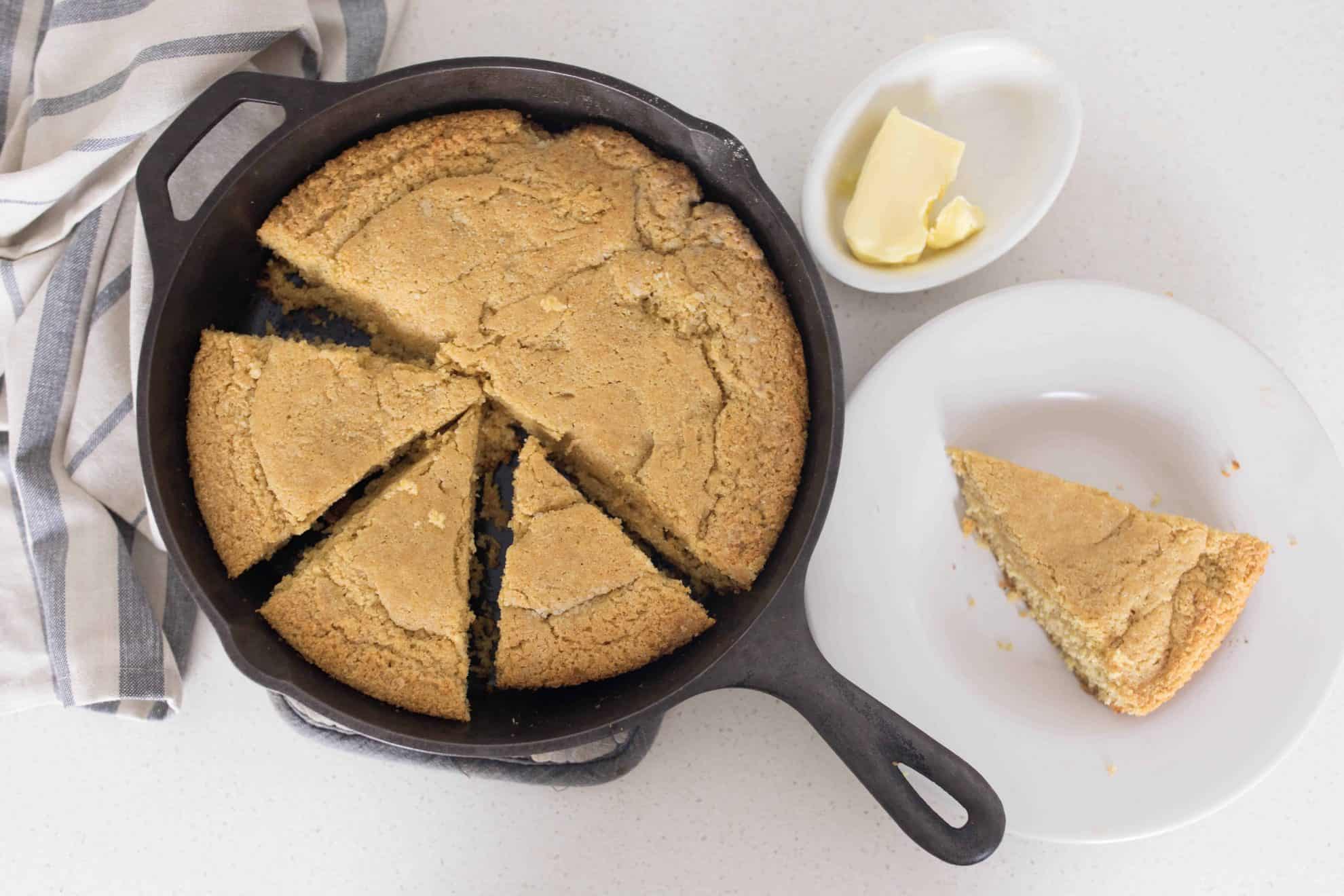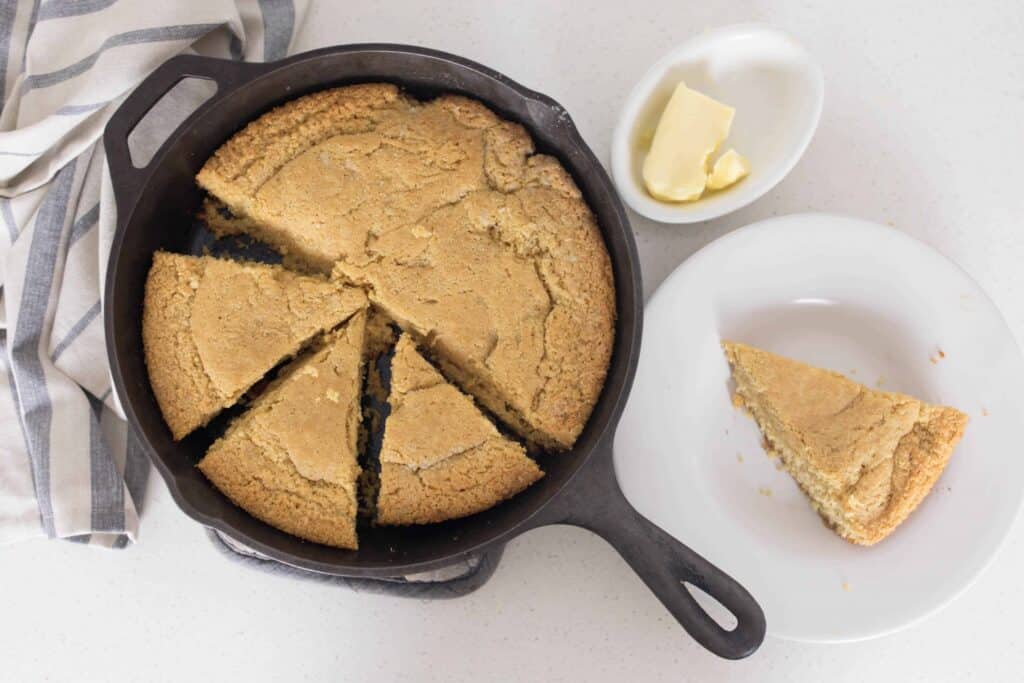 Cast Iron Einkorn Cornbread with Popcorn and Honey
Soft and fluffy homemade cornbread is the perfect side for some hearty chili. Freshly milled grains come together with the most delicious texture and the right amount of sweetness.
Einkorn Dessert Ideas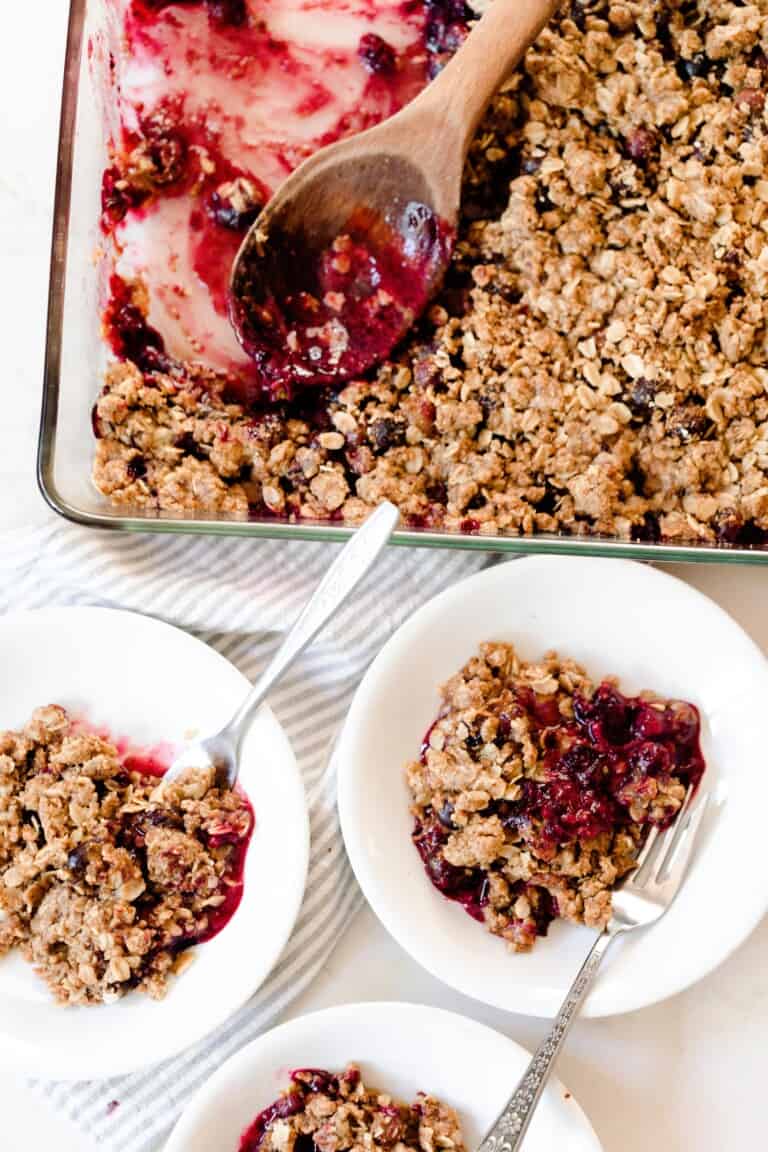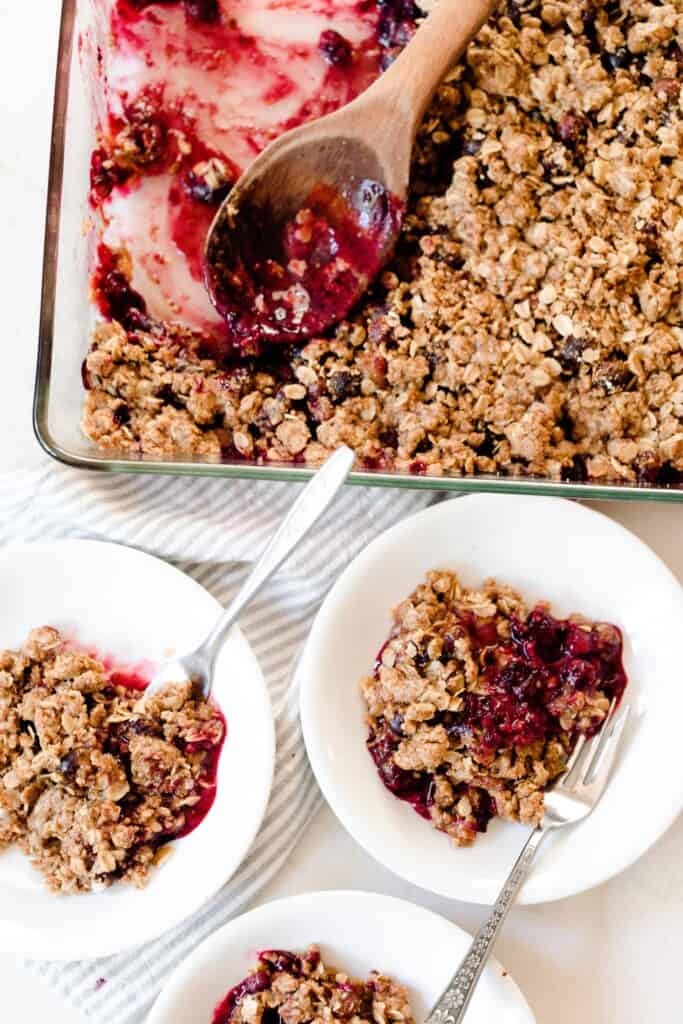 Homemade berry crisp made with einkorn flour has a deliciously tart berry base, and is finished with a sweet and crumbly einkorn oat topping. Totally customizable, you can make this recipe with a variety of berries, cherries, or even peaches.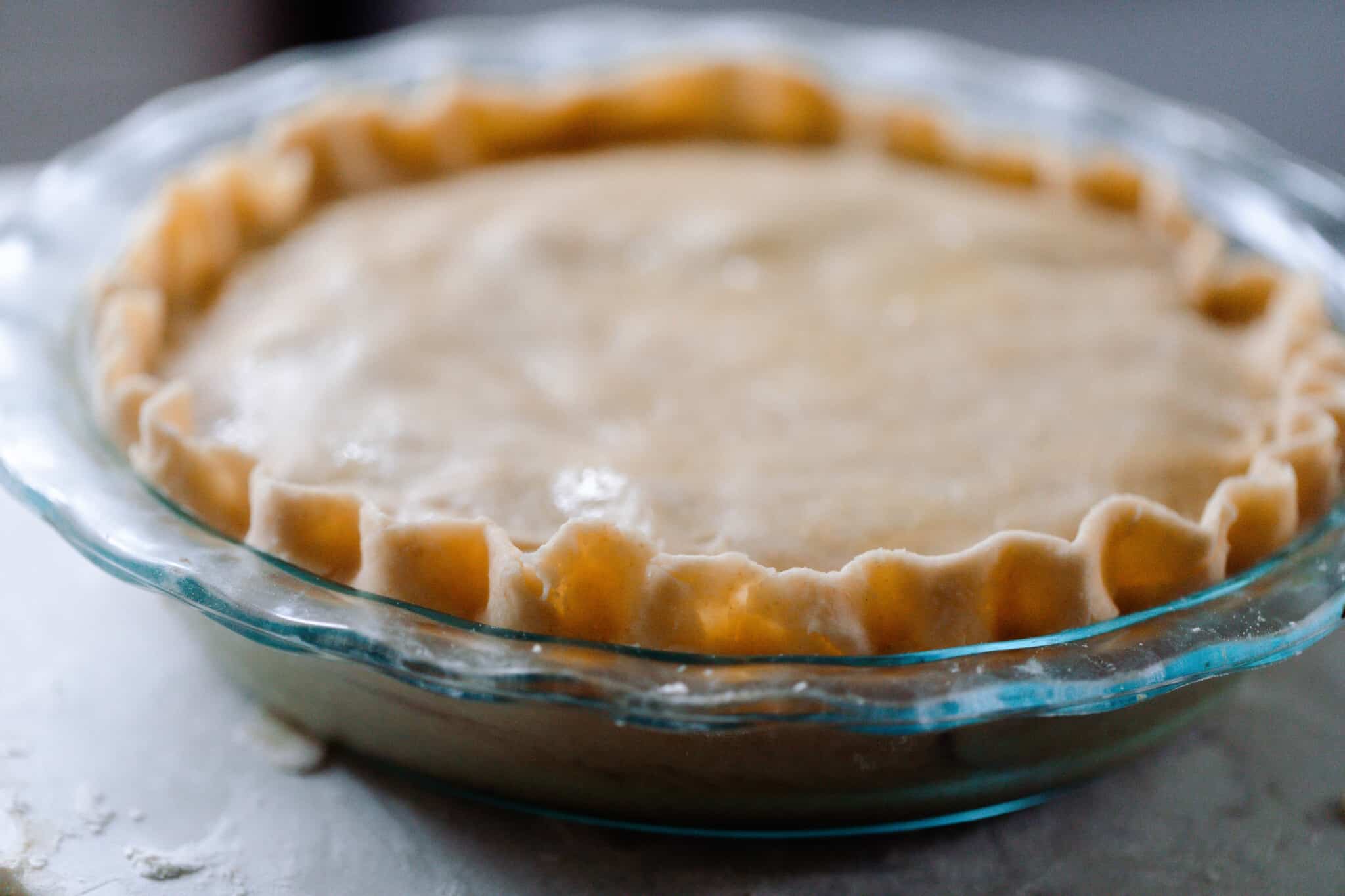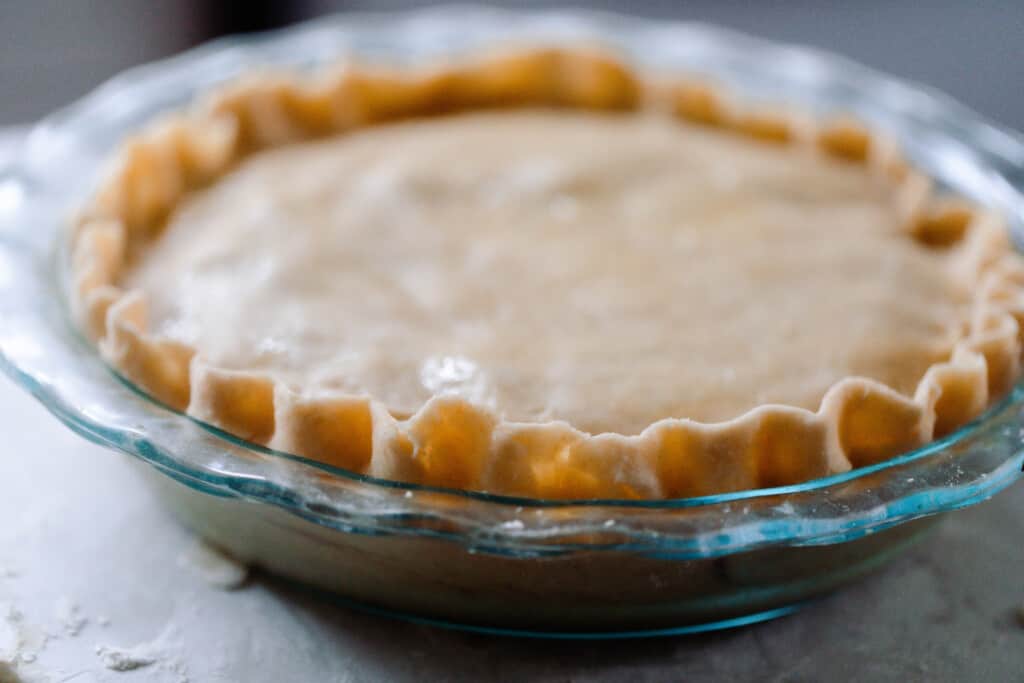 Everything to love in a pie crust is here. This buttery and flaky einkorn pie crust is the perfect pie dough that comes together in just a few minutes with only four ingredients.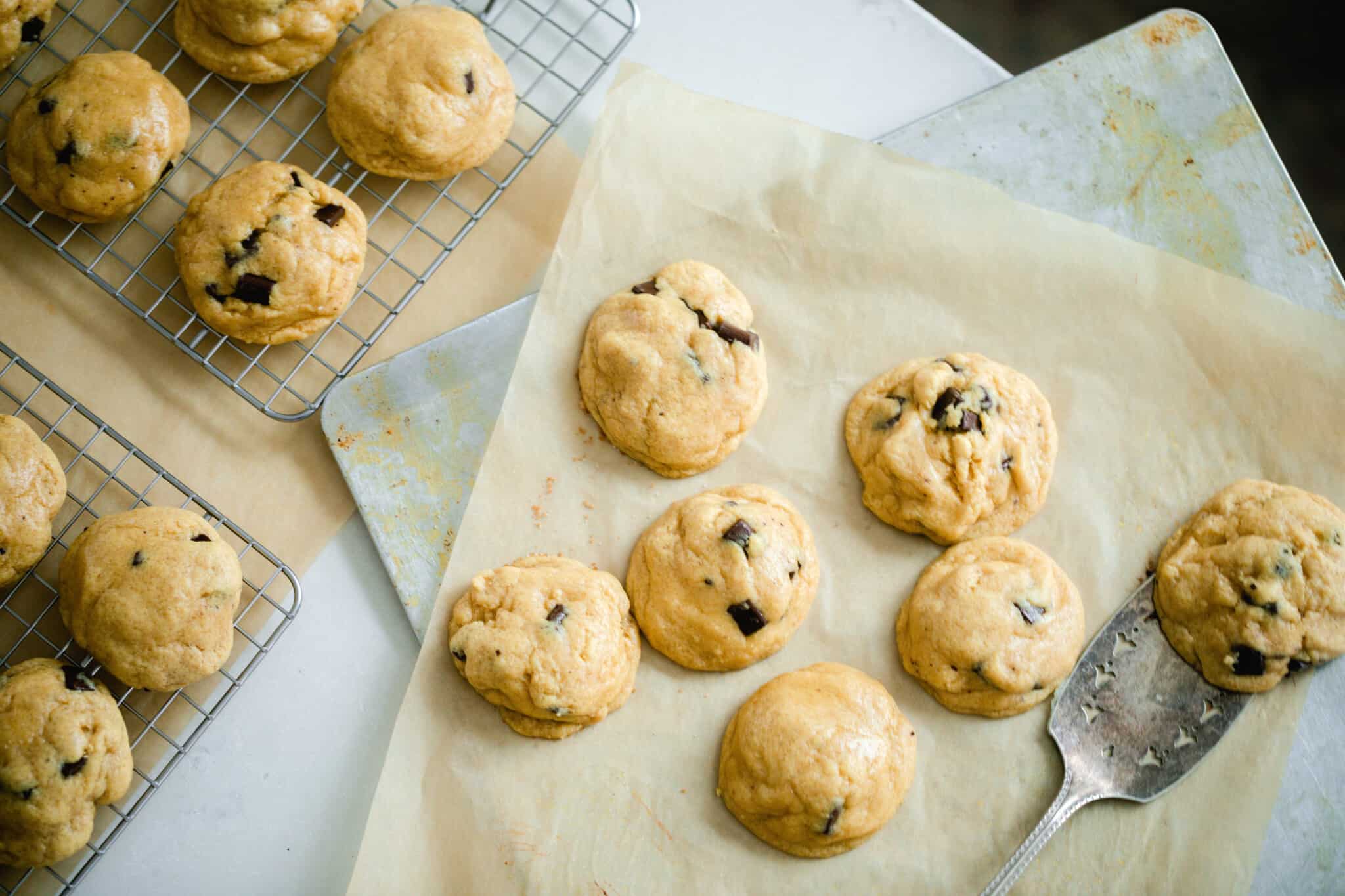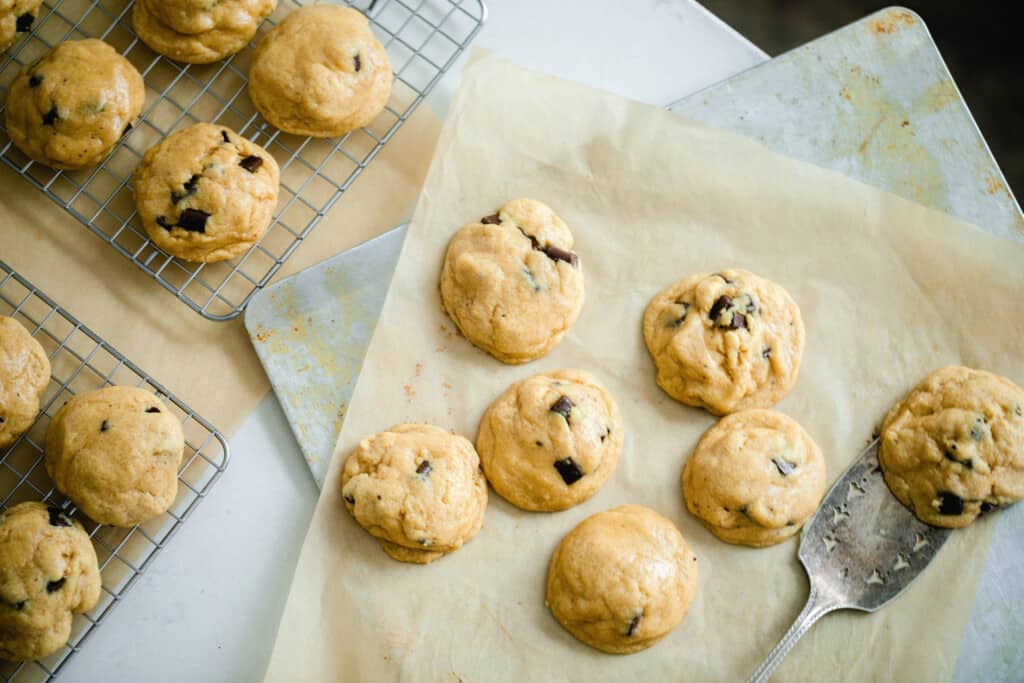 Einkorn Chocolate Chip Cookies
Delicious einkorn chocolate chip cookies are the most delicious chewy and buttery cookies.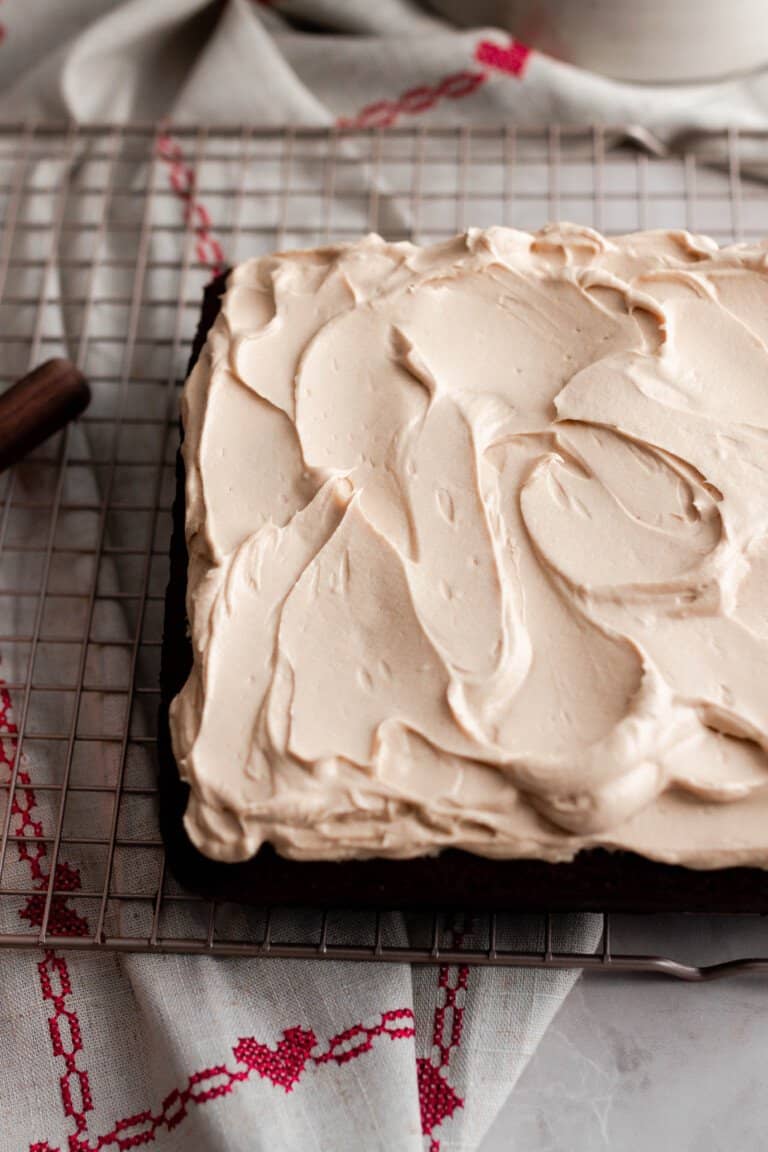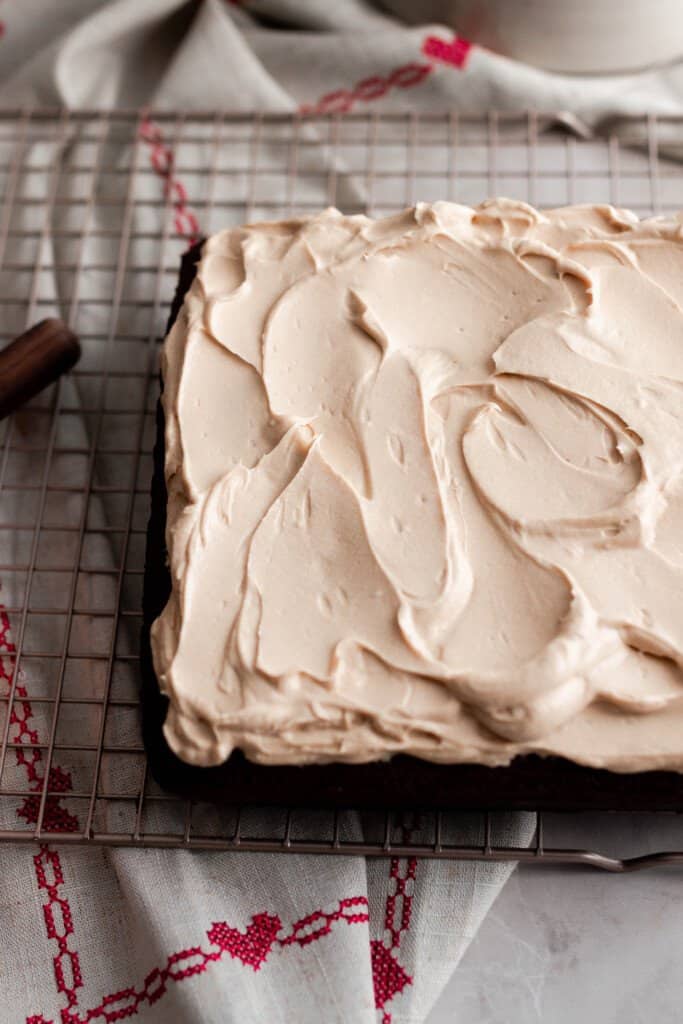 Gingerbread Cake With Einkorn Flour
This delicious gingerbread cake is made with einkorn flour and smothered with a thick layer of mocha frosting for the most delicious combination of "spicy" and sweet, with a touch of bitter (the good kind). It's the perfect holiday dessert!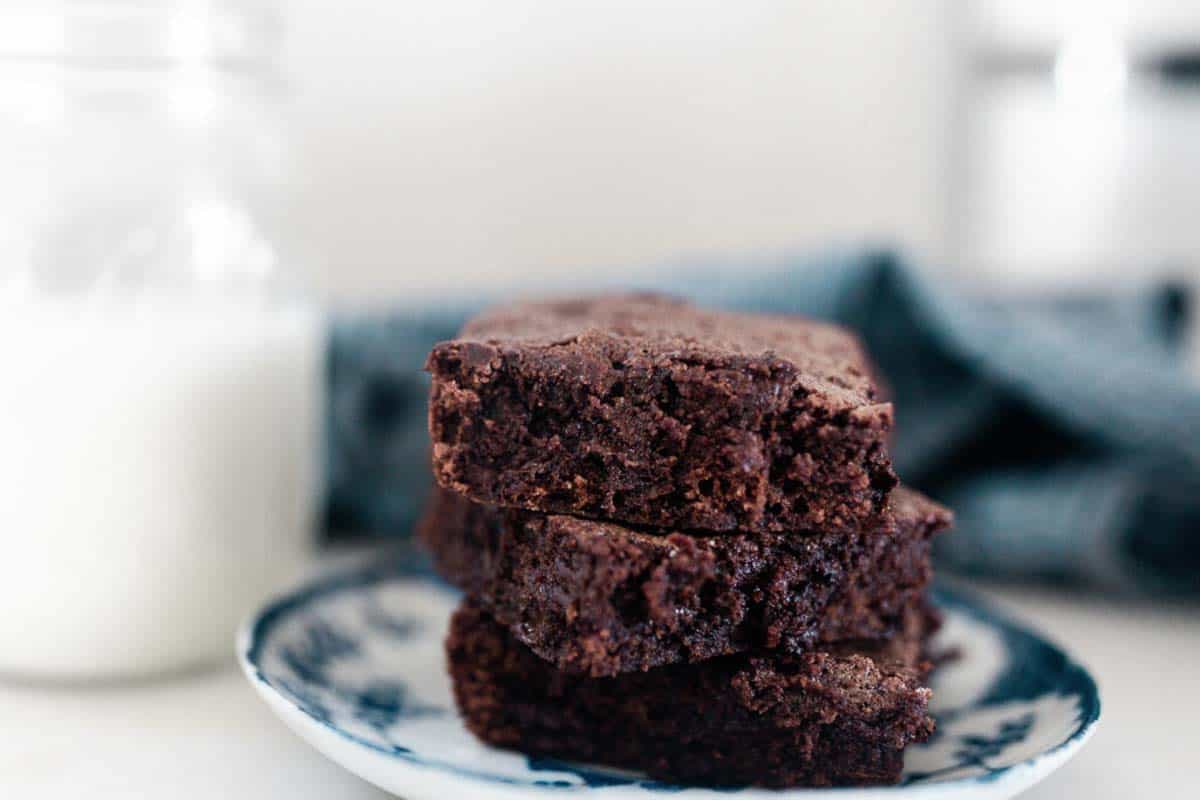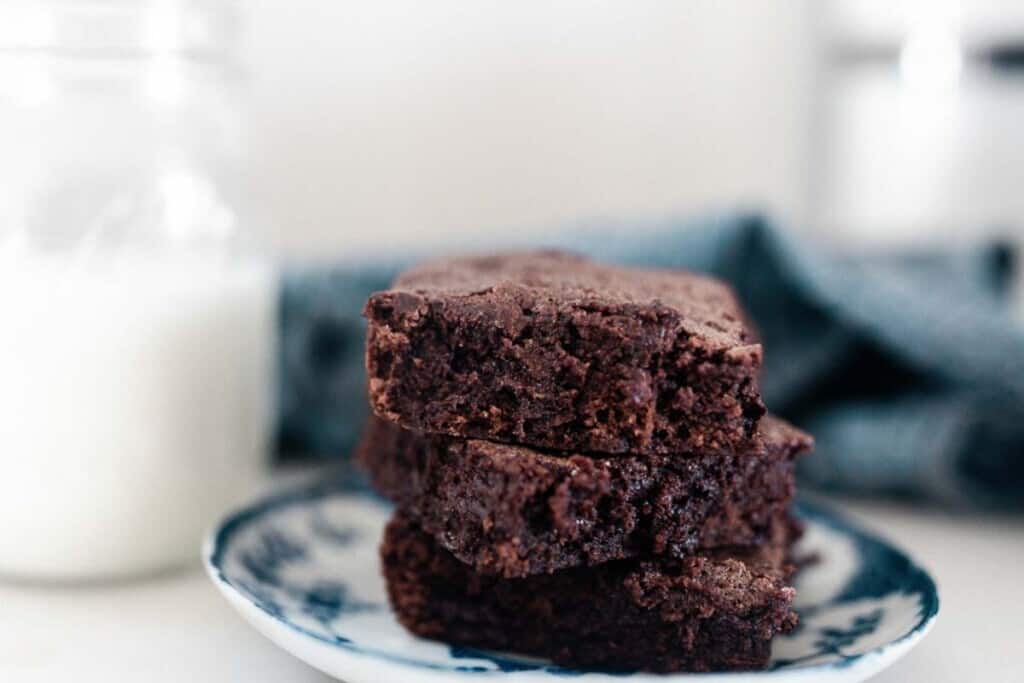 A decadent and fudgy brownie made in just one bowl, these are incredibly delicious and very easy to make. All you need are a few ingredients and a few minutes for this simple dessert.
Make sure to come back to find more of my favorite einkorn flour recipes; I will continuously add new recipes as I post them.