"How do you make money blogging?" is a question I hear all the time. I'm ready to crack the mystery and share the top five ways that blogs make money.
I just launched my brand new course, Create Your Blog Dream. It has over 60 video lessons and 8 modules. I go into everything from the tech side of blogging to actually growing an audience for your blog and social media platforms. I show all the tutorials on how to do hosting, WordPress plugins, how to create graphics and how to promote posts.
There is even a module on incorporating video content!
I go into everything that I've learned over the past three years to take my blog from an idea to a six figure business. (Honestly, I can't believe I even get to say that?!)
How do you make money blogging
After sharing the post on my husband quitting his job for us to be full-time bloggers, I had an inbox full of emails asking for the details on that. "How exactly do you make money blogging?"
Most people had no idea blogging could be a viable career.
I even had some people quite concerned, "Well your husband can always get another job." They obviously thought we were a little crazy for making the big leap.
Blogging indeed can be a wonderful career choice in today's online marketplace.
I have to be honest, I hesitated to even share this post.
Talking about money is awkward, and I'm still pretty new to this whole blogging thing. I've been at it for a little over two years, but in the grand scheme of things, I feel like a newbie in the industry.
Although I don't know everything there is to know, I have learned a ton about monetization and brand building.
So, with my fears and insecurities aside, I want to share with you the top five ways that bloggers make money. I will also discuss the ways that I personally make a full-time income blogging.
How do you make money blogging video
Nothing Happens Overnight
I felt like I needed to put this out there first, so no one thinks that making money blogging happens quickly. Actually, it will take a lot of hard work before you will even see a dime.
For me, I put countless hours into my blog, over the course of a year, before I saw money from my efforts. I was sometimes tempted to even quit, because the ROI didn't seem to be there.
I am sooo glad I stuck it out, because after two years of hard work, I finally feel like I'm getting paid what the job is actually worth.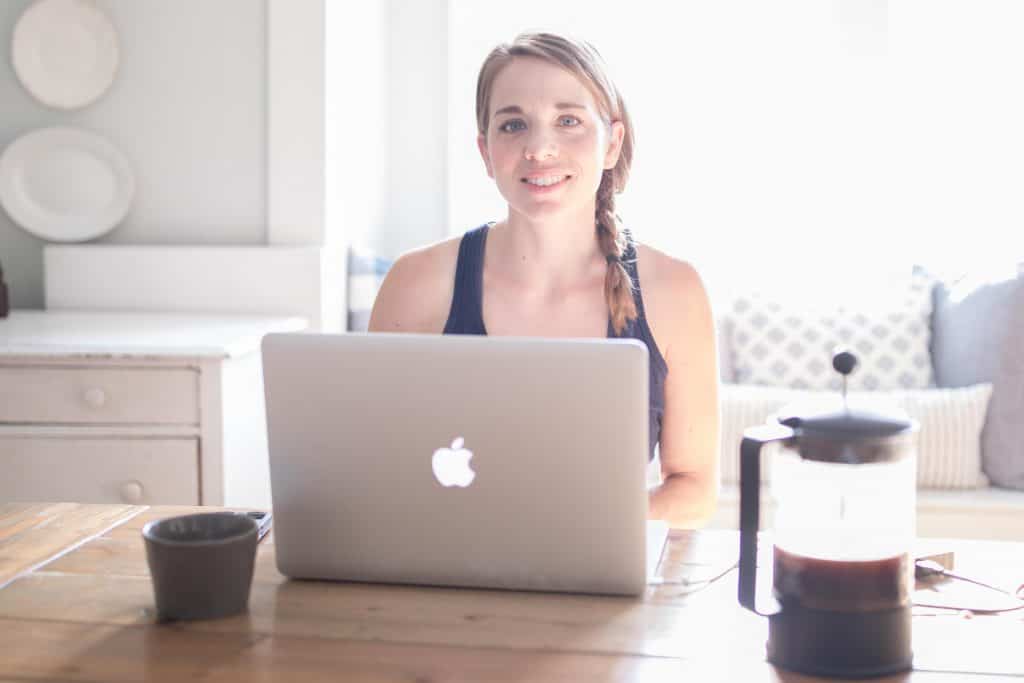 How do you make money Blogging
1. Ad Income
The advertisements that pop up on blogs are one way that content creators make money.
You can join different ad networks, like Mediavine or Adthrive, or just Google adsense, to start working with advertisers. They will give you a piece of code to put in your site, and then the ads start popping up.
Now, as you might imagine, you need to have a lot of traffic for this to amount to much.
This was actually the first way that I was able to see a little passive income from my blog. A local blogging friend of mine (Ashley from Little Glass Jar) told me I should join  an ad network, if I had more than 30,000 page views per month on my blog. At this point, I was still totally clueless, so I didn't even know if I met the requirements.
I installed Google Analytics and discovered that, lo and behold, I had the over 30K page views. I installed the ads, and the very next month I had a check for $500.
My mind was blown.
I thought blogs only made money in theory. I couldn't believe it was happening to me, and the amount seemed HUGE.
To this day, the ad income from my network is the biggest portion of my income.
2. Affiliate Links
When I share sources for items in my house, or supplies for the projects on this blog, I usually share affiliate links.
The link has a tracking code built in, so that the company selling the product knows that I sent the buyer to them. I get a small cut for sending them a sale.
It doesn't cost the buyer any more money, so its a win for everyone.
For a lot of bloggers, this can be a significant portion of their overall income. It amounts to about 25-30% of mine.
Just like with ads, it takes a while to build this up. You will need a lot of links out on the web before it adds up to a large amount, but little by little it eventually does.
3. Sponsorships
This is where a company or brand seeks out a person with a large influence to promote their products or services.
Usually the influencer will do an Instagram shout-out, blog post, Youtube video or Facebook campaign talking about, or showing a picture of, what the brand offers.
The company will pay the blogger for the promotion.
Usually, the larger the audience, the larger the check. Brands will also look at things like social engagement as well. If the blogger has a highly engaged audience the brand is usually willing to pay a little more.
4. Physical Products
This is a less passive stream of income, so its not as desirable as some of the other ways. But, when you're first starting out this is the fastest way to use blog traffic to earn a little side income.
I have been selling pillow covers almost from the beginning. Even before I had a lot of traffic and followers, I could promote my pillows on IG and Etsy. I didn't make significant money from it, but it was the first thing to send a little internet money my way.
I have since added tons of new products to my online shop, and it remains a viable way for me to make money.
I have an employee that comes here and works around 20 hours per week. Every time I have a new design I show her how to make it. She does everything from making listings to printing shipping labels.
At some point in my online business career I realized I couldn't both sell physical products and maintain a blog. I sought out help to assist me in this, and I'm so glad I did. This helped me to continue to focus on expanding my influence and brand.
5. Digital Products
Ebooks, online courses, and membership websites are examples of digital products that bloggers can sell to their audience.
This is the holy grail of blogging income, because you can create the item one time and sell it over and over again. Hello passive income.
It can be a series of videos, where the blogger educates their customers on something in their area of expertise, whether its sewing, or business building.
I haven't stepped into this world yet, but I am playing around with tons of ideas.
Maybe a sourdough Ecourse, where I walk people through creating a starter from scratch on each day of the process, or a how to sew course…perhaps a how to blog course.
Like I said, I have ideas, but I'm waiting until I am done writing a book. My mind can only handle so much at a time.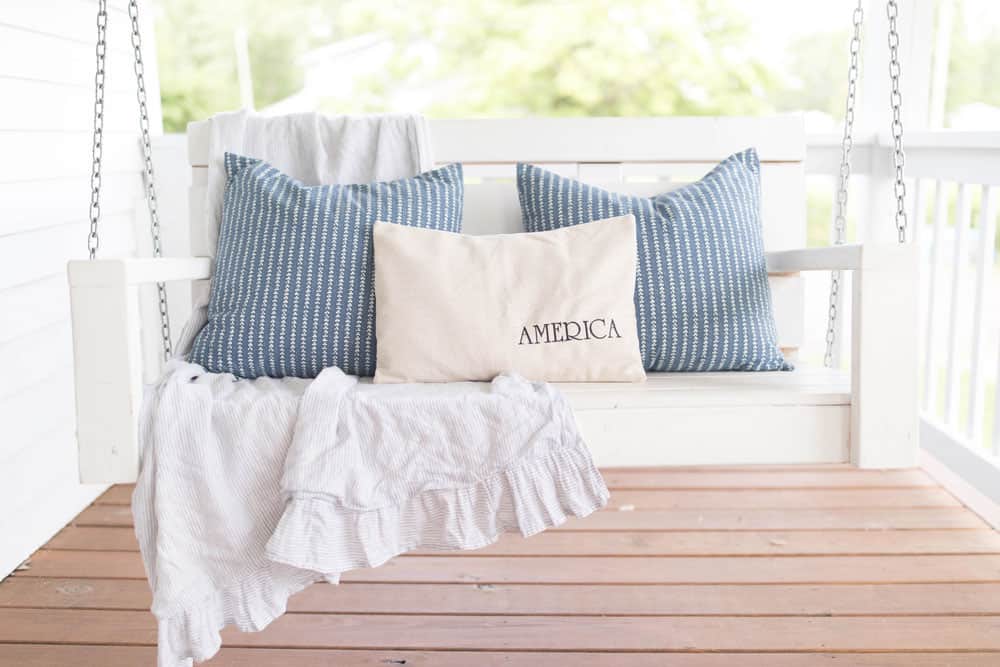 Youtube Ads
I'm not including this in the five things, because its kind of separate thing from blogging, but Youtube ads is another contributor to my income. For every 1,000 viewers that see the ads on my videos I get paid a small amount. Its hardly anything per view, but adds up as the audience grows.
I have found my passion in video creation. It is definitely my favorite communication style, so I love utilizing Youtube as an outlet for this. Its wonderful that it also contributes to my overall income.
My Goals
As you can see, I love to have our income diversified. If one thing stopped generating our living expenses, we would still be ok. My goal is to continue adding passive income streams slowly over time.
Currently, I am in the process of publishing a book. I want to create ebooks and courses, as well.
The goal is diversification and putting our eggs in many different baskets.
This blogging gig amazes me every day. I still can't believe that we make our living being together as a family, and creating content for this blog and my Youtube channel. I get to share my life, and passions, with you all and I get paid to do it. Its a "pinch me" moment.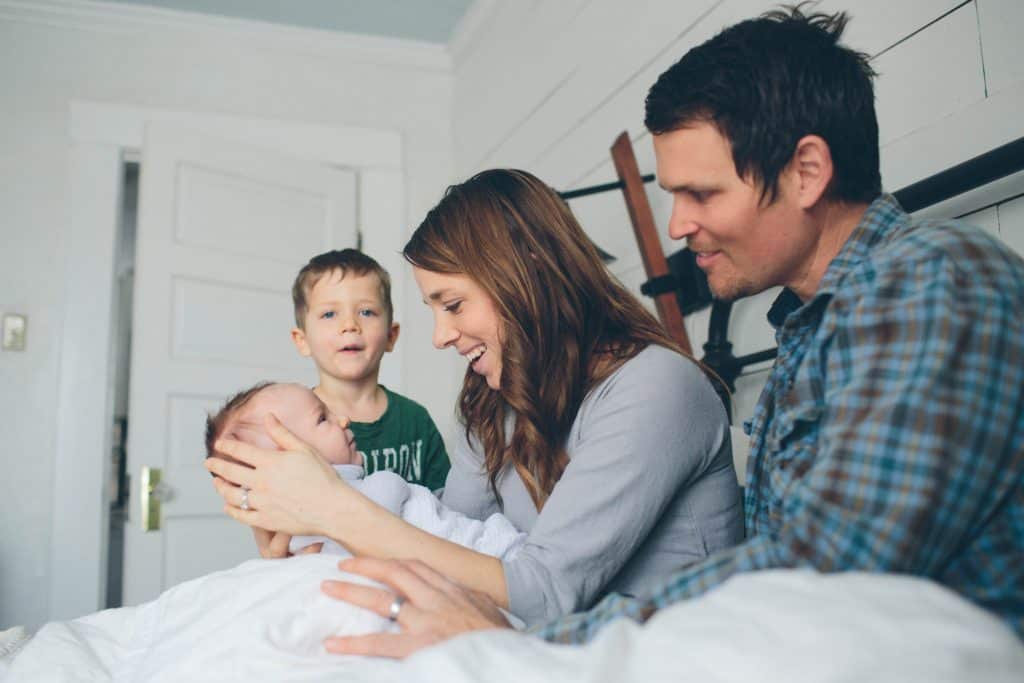 My encouragement to you
I get emails all the time asking me for my advice on how to start a blog.
My advice is to just start. At first you won't know what you're doing. The content will likely be bad. The pictures will be bad. You won't know how to write posts for search engine optimization. My friend Cami, from the blog Tidbits, and I had a hilarious time at a conference recently where we were looking at our old posts. Dying laughing at the horrible photography.
Learning Pinterest, and how to build a cohesive brand on IG, will be like learning a foreign language.
But, if you just start, and chisel away at the goal a little each day, in two years you will be somewhere. I promise. Learn something new every day. Create content every day. Fail and try again.
Watch Youtube videos on how to shoot your DSLR camera in manual, how to use Lightroom, how to install a WordPress theme…the info is out there in abundance.
It's a huge goal, but just start chipping away at it.
Imagine if you spend two hours every single day working on/learning something new about blogging. In two years, thats 1,460 hours. Thats a whole lot of time.
All it takes is consistency, and not giving up.
What is your biggest fear with blogging
Do you want to start a blog and earn an income from home? What is the biggest hurdle that keeps you from starting your own online brand? Let me know in the comments below! I may continue making content on this topic if there is a ton of interest.
Can you make an income blogging too?
You bet you can! I think anyone willing to put in the work on creating great quality content on a regular basis can make it in the blogging world.
But, what is great quality content? And how do you create a blog? Once you do, how do you get folks to read it?
I go into ALL of this, and so much more, in my new blogging course, Create Your Blog Dream. I share step by step tech tutorials walking you through the process every step of the way.
There is even a private Facebook group, where you can get your questions answered along the way and find other bloggers who have similar goals. I believe one of the keys to blogging success is finding your blogging community, and I'm so happy to have a place to facilitate that!
Check out the course HERE to see if it's a good fit for you and your business in 2019 and beyond!