Learn how to sew a seam  with simple, clear sewing instructions for a beginner.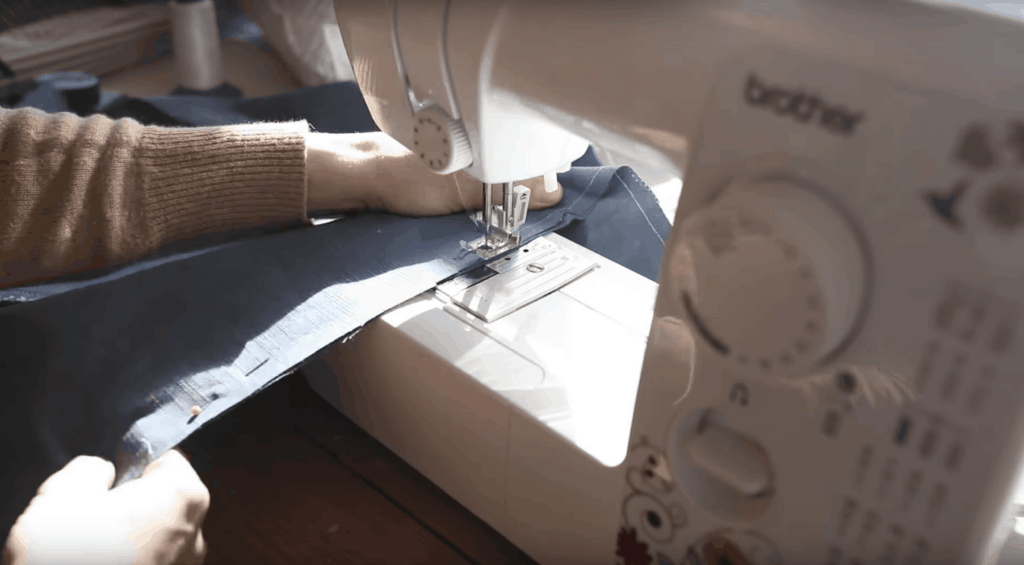 How to Sew a Seam Video
Common Questions
How Do I Sew a Straight Seam?
Practice! Once you have a few projects under your belt, sewing a straight seam will be really easy.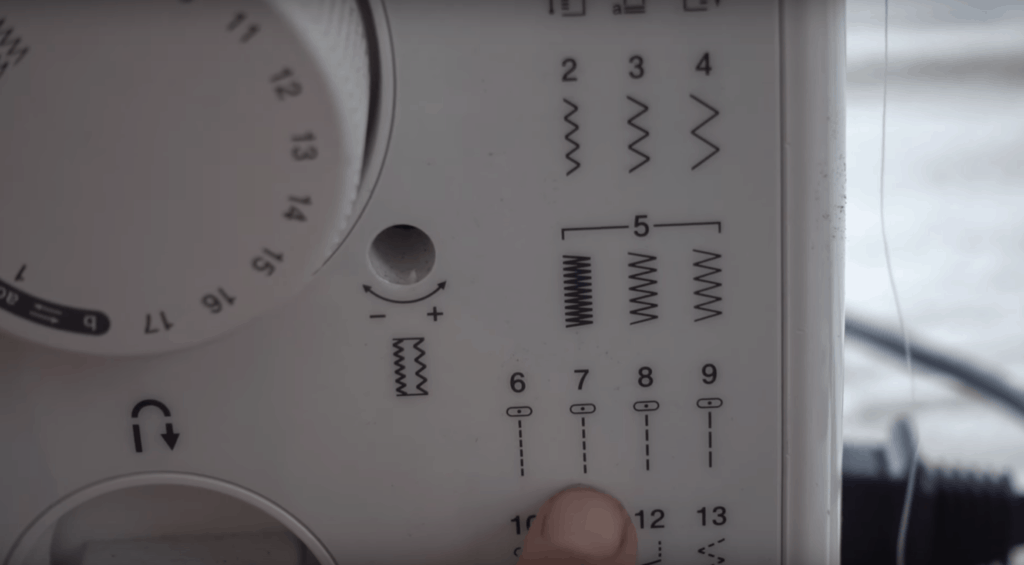 What Stitch Length Do I use for a Straight Seam?
I use the #7 stitch on my machine, but it may be a different number on yours.
What are my Zig-Zag stitches?
On my machine, the zig-zag stitches are the #5 stitches.
What is the Finishing Stitch on my Sewing Machine?
On my sewing machine, the #5 stitches are the finishing stitches.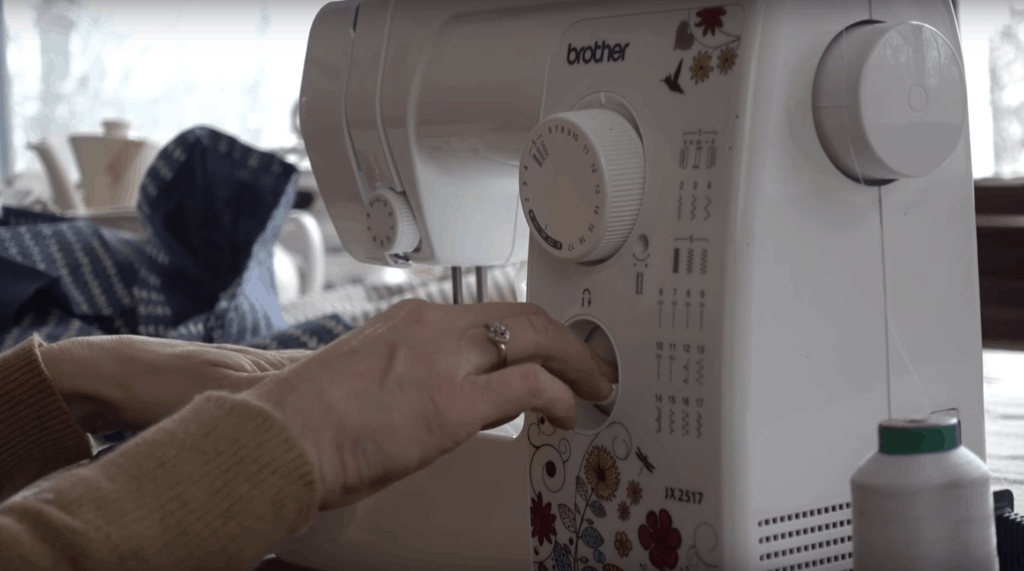 How do I Back Stitch on My Sewing Machine?
On my sewing machine, I have a handle I press down on while I simultaneously press gently down on the peddle to create a backstitch.
First, sew about 1 inch into your project by pressing down on the peddle very gently with your foot. Then press down on your handle, if your machine is similar to mine, while simultaneously pressing gently down with your foot on the peddle until you backstitch the the beginning of where you started. Some people like to do this several times, but I do it twice. A backstitch just locks the thread into place and makes sure it does not un-thread.
How Fast Should I Sew?
If you are a beginner, I would recommend starting sewing slowly so that your seams are straighter.
Should I pin my Fabrics Together?
I say yes! Especially if you are a beginner, pinning helps hold your fabric in place.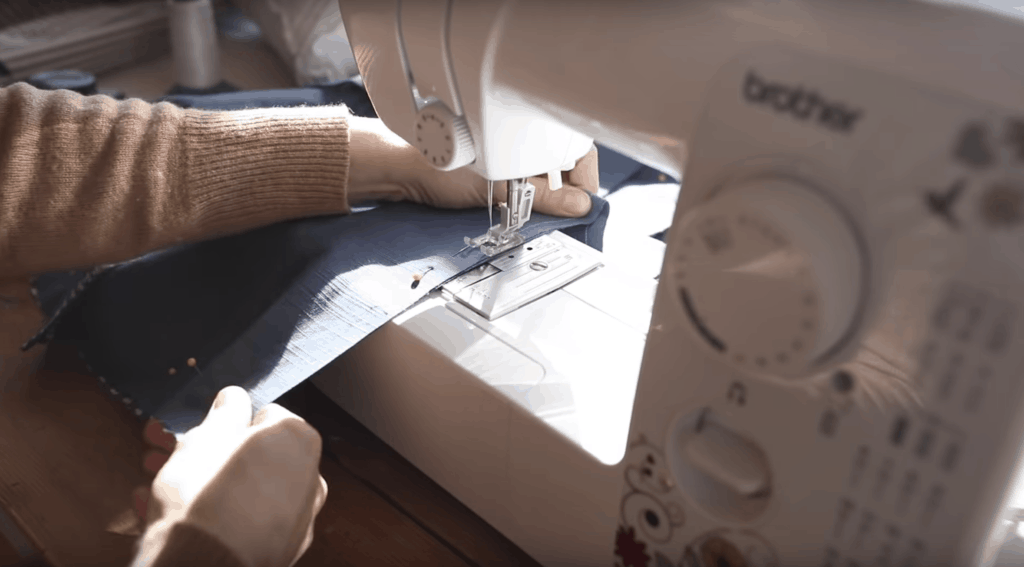 How Should I insert the Pins in my Fabric?
I would recommend inserting the pins where the pointy side is facing your sewing machine. That way it is easier to pull the pins out while you are sewing.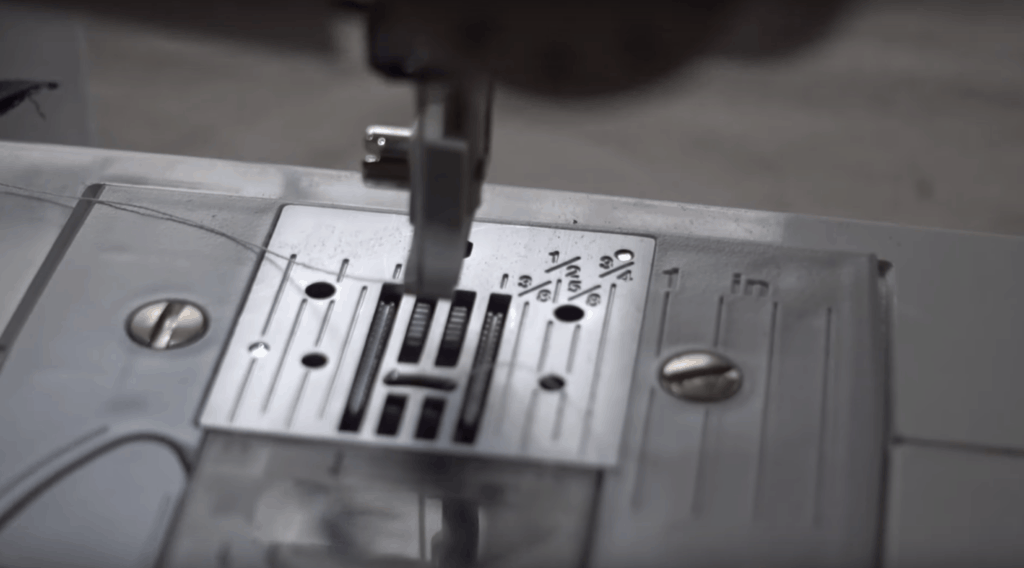 What do the Fractions Mean on the Side of the Sewing Plate?
Those "fractions" help you determine the seam length on your fabric. For example, say you want to sew a 1/2 inch seam, then you just line up your fabric with the 1/2 inch line on your sewing plate. It is really helpful to help you create a straight seam.
Other Simple Sewing Series Posts
Basic Sewing Essentials for a Beginner
How to Thread a Sewing Machine
How to Sew a Hem
Pin it for later