From building the garden beds to starting seeds and growing vegetables, I want to help you learn how to start a garden from scratch.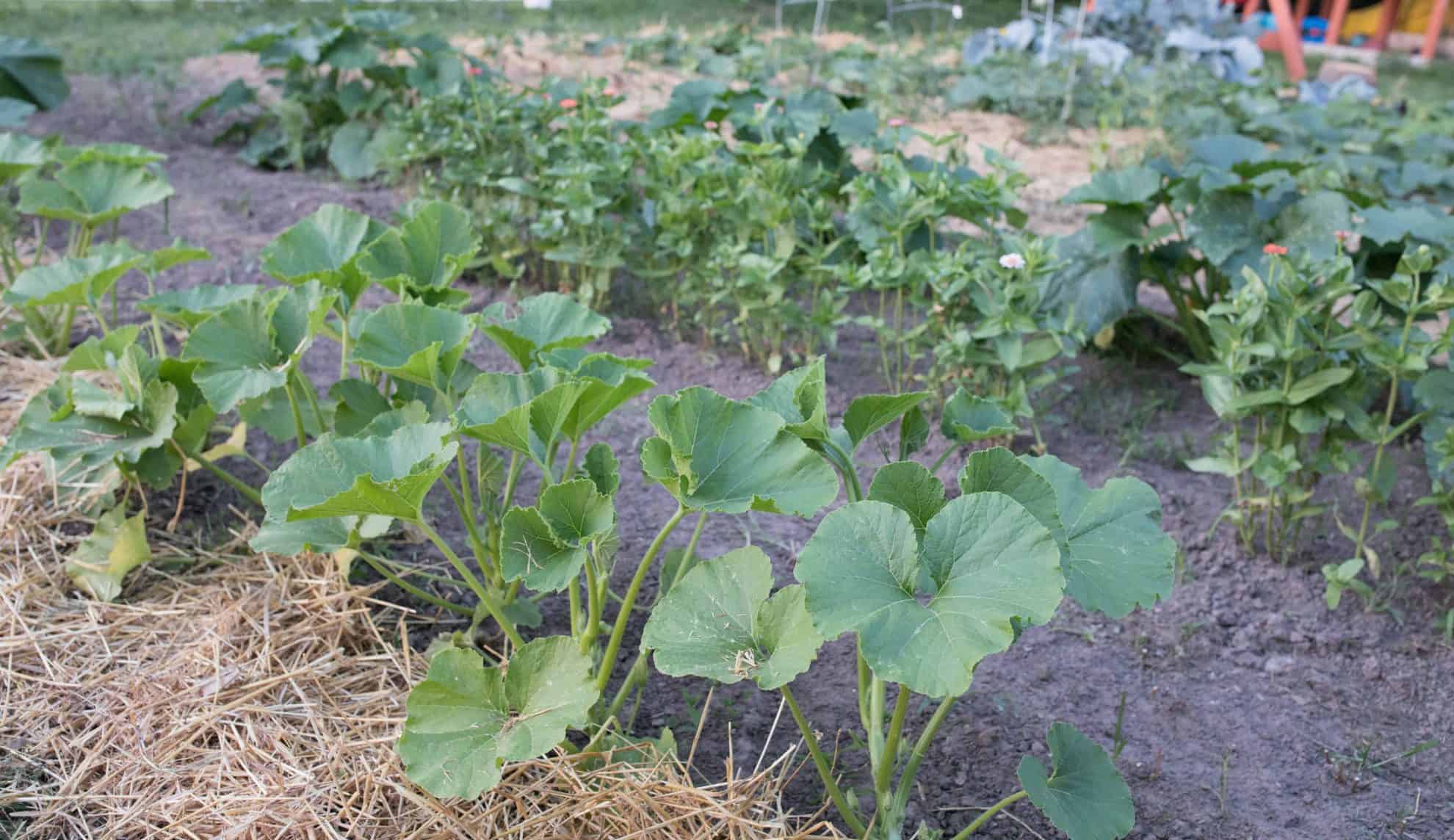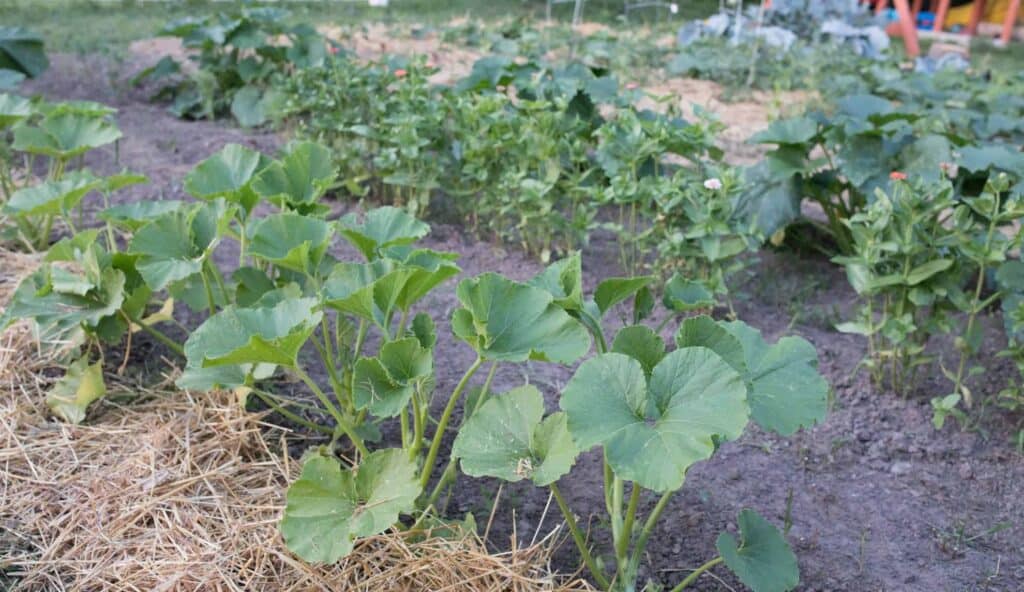 No matter where our family has lived, we have always had a garden. Growing your own food, getting your hands in the dirt, picking the first cosmo flower… gardening is a fulfilling experience that can make anyone's heart yearn for a simpler life.
We have always dreamed of owning acreage. A place where the children could run through the fields, find ownership in growing their own food, and learn through experience the responsibility of caring for plants and animals.
Gardening has so many benefits, aside from just the harvest. It will teach you patience, determination, and problem solving.
And the reward… a delicious bite into a home grown tomato that has better flavor than any store bought one you've ever tasted.
This post contains affiliate links, which means I make a small commission at no extra cost to you. See my full disclosure here.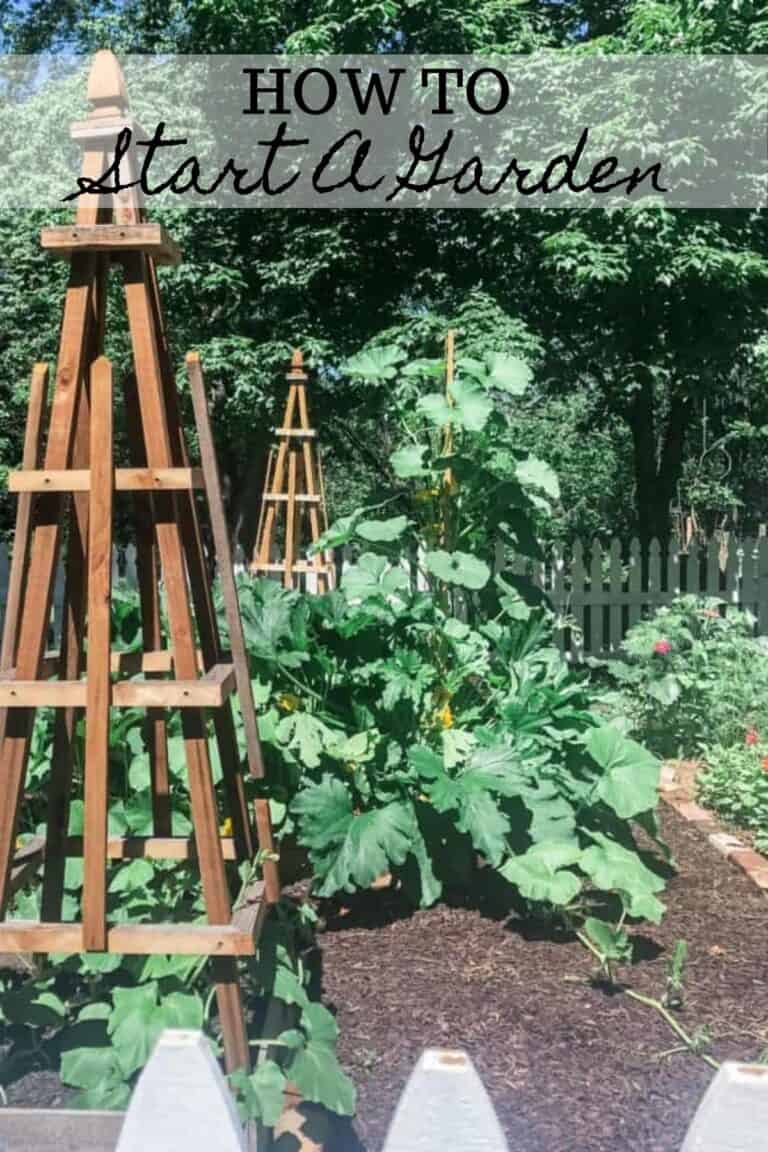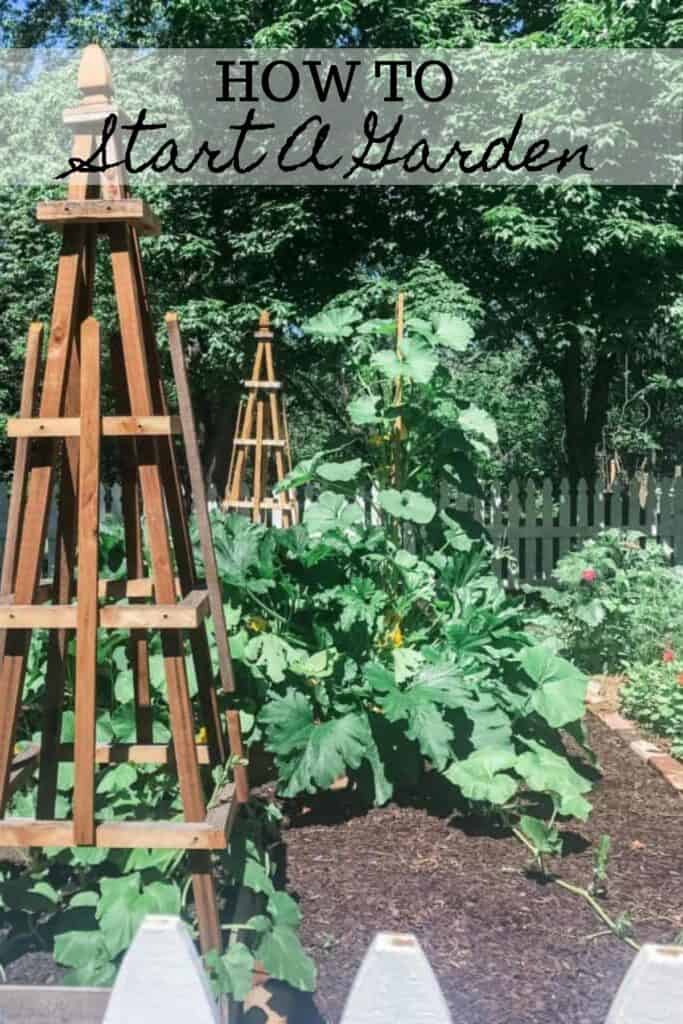 How To Start A Garden
While it may be tempting to simply dig a hole and stick your plants in the ground, there are many things to consider when starting your garden.
Find A Place To Put Your Garden
Find a location with full sun. Most fruits and veggies require 6+ hours of sun each day, so make sure the place you choose isn't shaded.
Some root veggies, greens, and herbs will grow in partial shade, but most like full sun.
Your location (i.e. city, country, suburbs) will determine if your garden will need more or less protection from animals. Since we live in the country, putting up a fence to keep deer out has been crucial to the survival of our plants.
Make sure there is access to water near the garden space. Close water proximity will make gardening a lot easier and far more fun.
Create Your Garden Space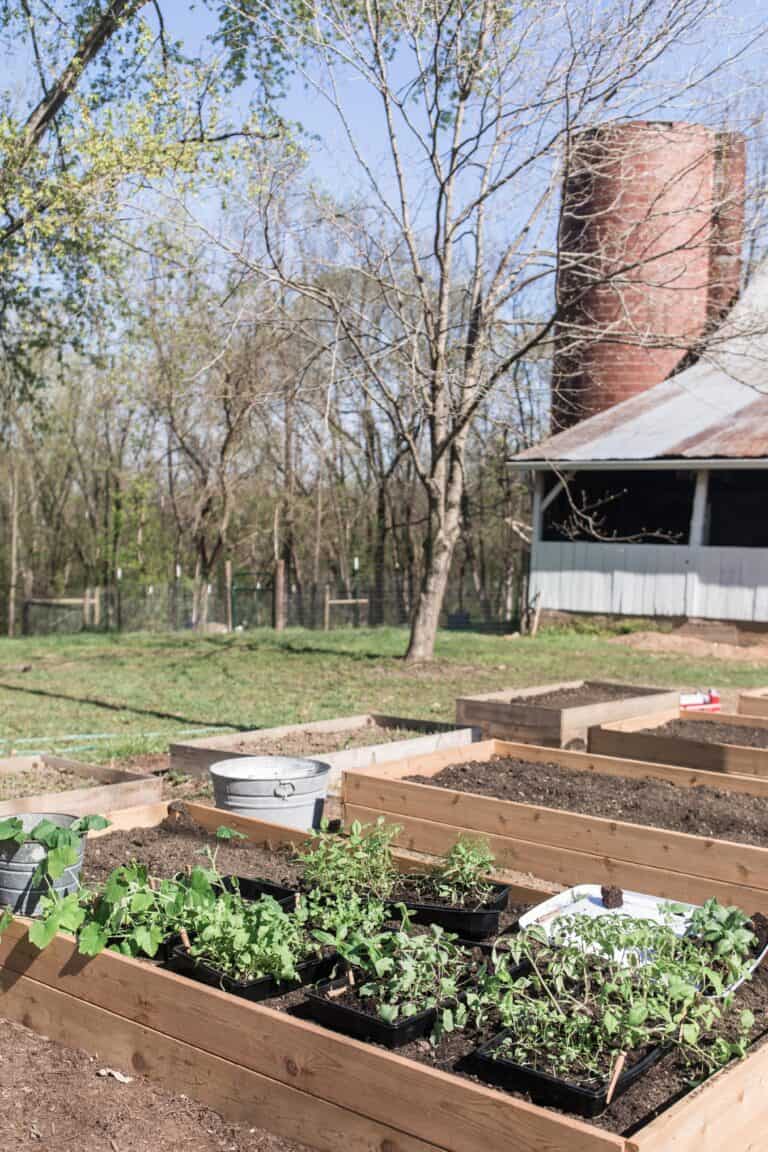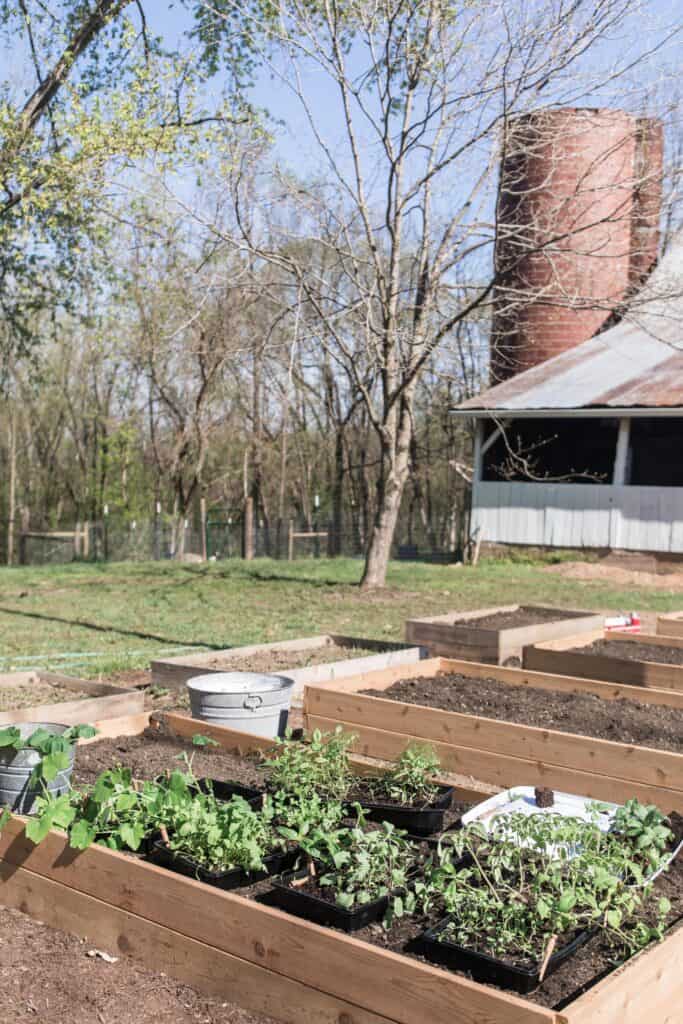 After determining the location, you will need to know what type of gardening you plan to practice.
Container: If you're short on space or you live in an apartment, container gardening may be for you. Keep in mind that some veggies don't grow well in containers, though.
Raised beds: Raised beds are great, and they can make gardening easier and more easily accessible, but they also tend to dry out faster and require more water.
Another consideration for raised beds is cost. You will have to buy the lumber and create your beds, fill them with dirt, etc. You can see how we built raised beds for cheap.
Typical rows: Till up the ground, removing the grass, and place your plants straight in the ground. You will want to make sure that the spot you choose has healthy, well-draining soil.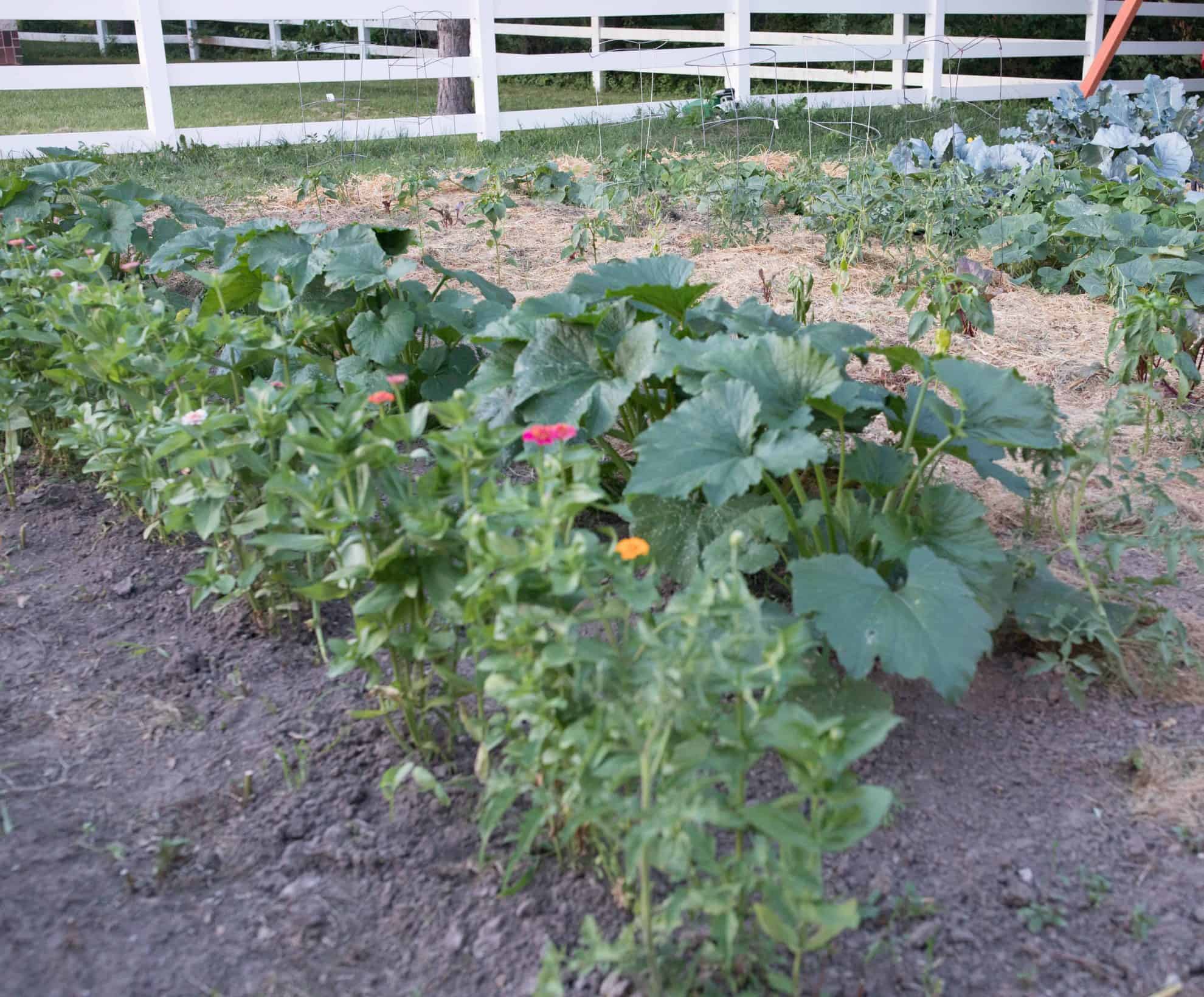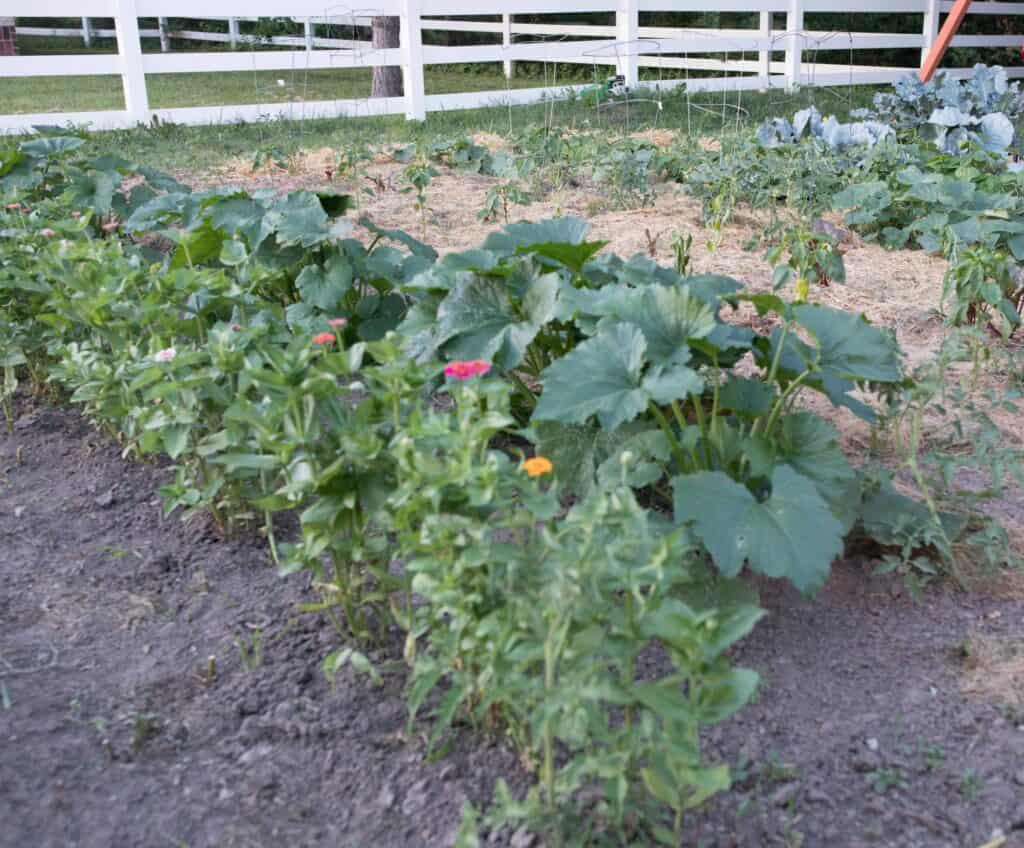 Choose What You Want To Grow
Create a list of all the fruits and vegetables you and your family routinely eat. This is what you want to base your gardening plan on. Don't grow things you don't like. No one in your family eats eggplants? Don't grow five eggplants.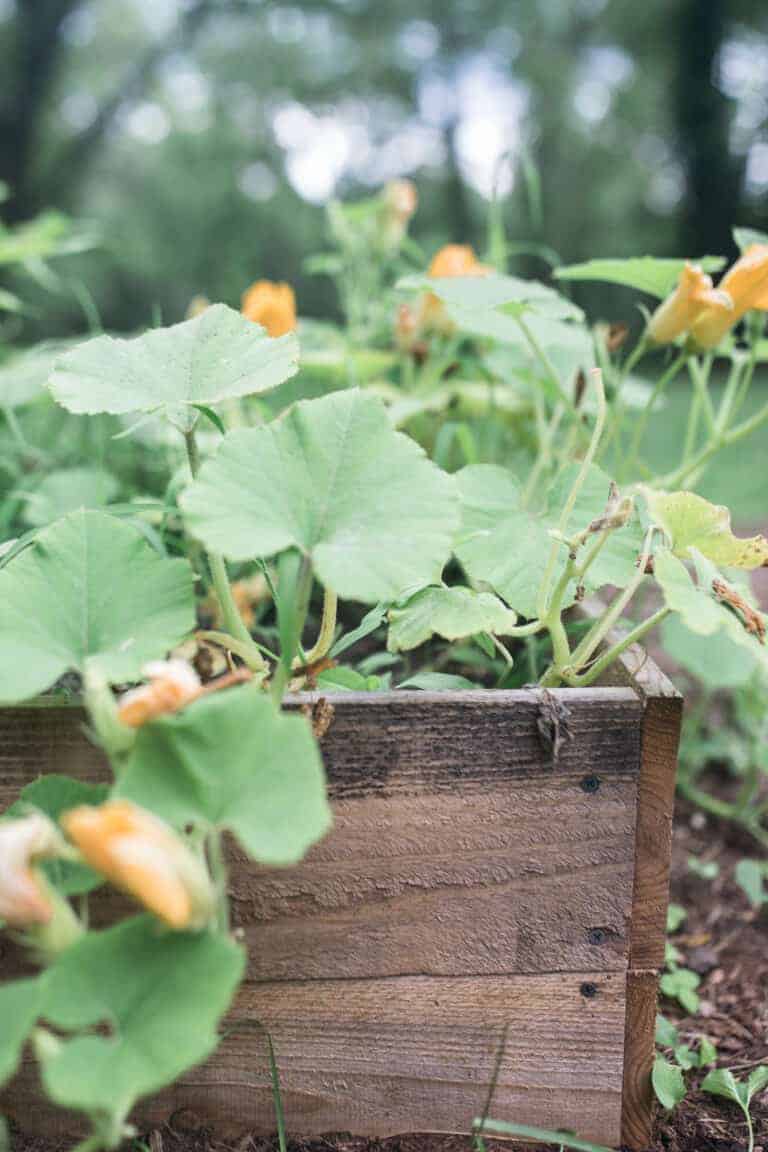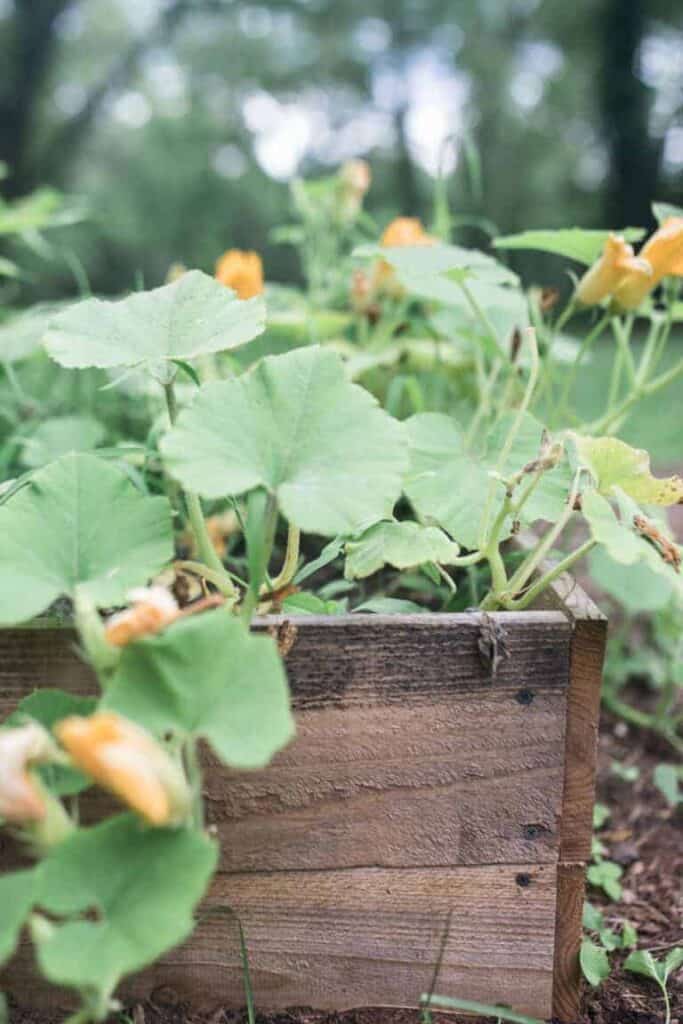 With your list in hand, it's time to research if those veggies will grow well in your climate. Look at a zone map to find your planting zone.
If you live in a climate that has a shorter growing season, you may have to start more plants indoors in order to give them a jump start on the season. This helps ensure you will have fruits and veggies to harvest before the first frost.
If you are starting plants from seed, check out this great resource. You plug in your zip code and it will tell you when you need to start your seeds indoors, outdoors, or when to set plant starts out.
Start Seeds: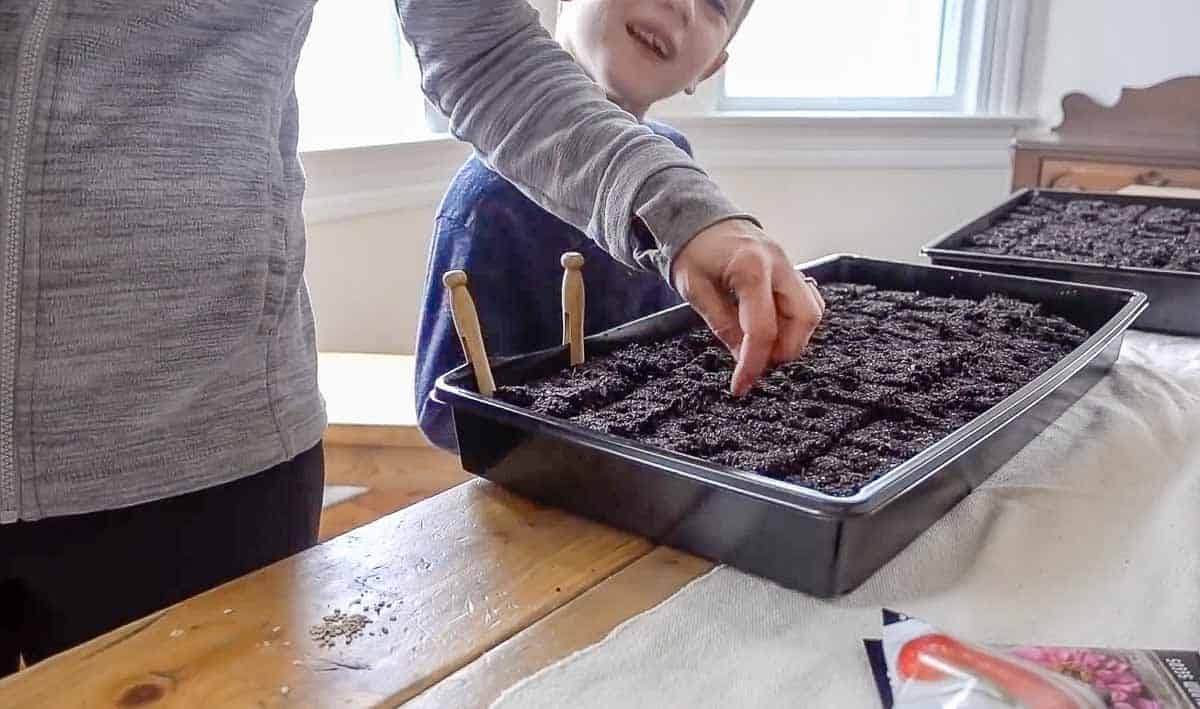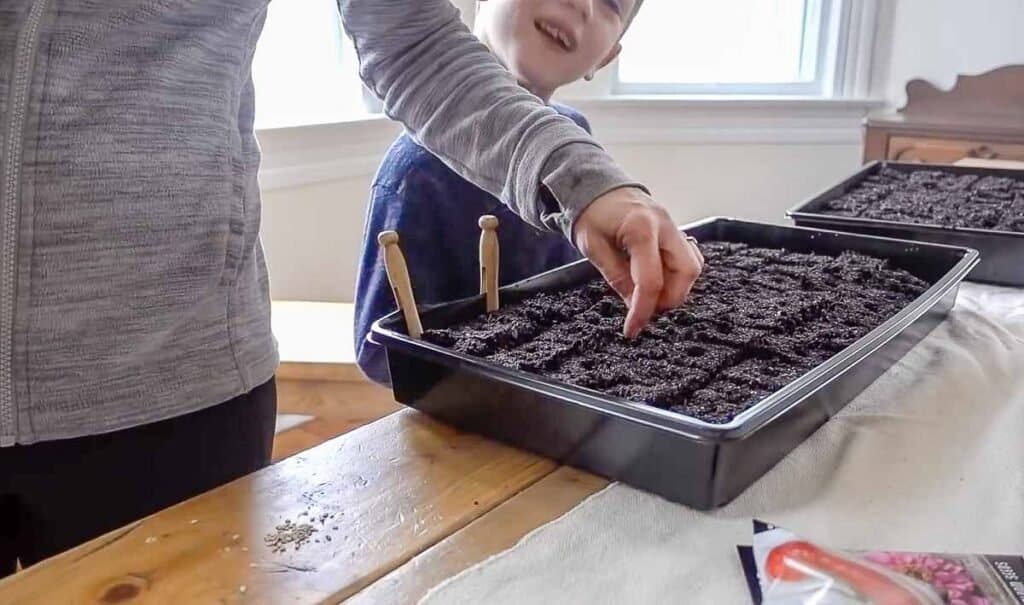 When it comes to planting, you can decide if you want to start everything from seed, purchase plant starts, or put your hands to a little of each.
Some plants are super easy to start from seed right in the ground, like cucumbers, zucchini, pumpkins, beans, peas, lettuce, kale, etc.
However, others will need to be started from seed in trays and transplanted 4-6 weeks later. These include, among others, tomato, peppers, Brussel sprouts, cauliflower, and broccoli. 
You will need seed starting trays, seed starting soil, and a warm, sunny spot. If your home doesn't have a nice sunny window, you can also use grow lights.
You can find seed starting trays on FB marketplace for cheap. If you do find used trays, make sure to clean them well in diluted bleach water, rinsing thoroughly.
Get your soil moist, place it into the seed starting trays, and plant seeds according to the directions on the packet. Last year I tried this seed blocking method and loved it.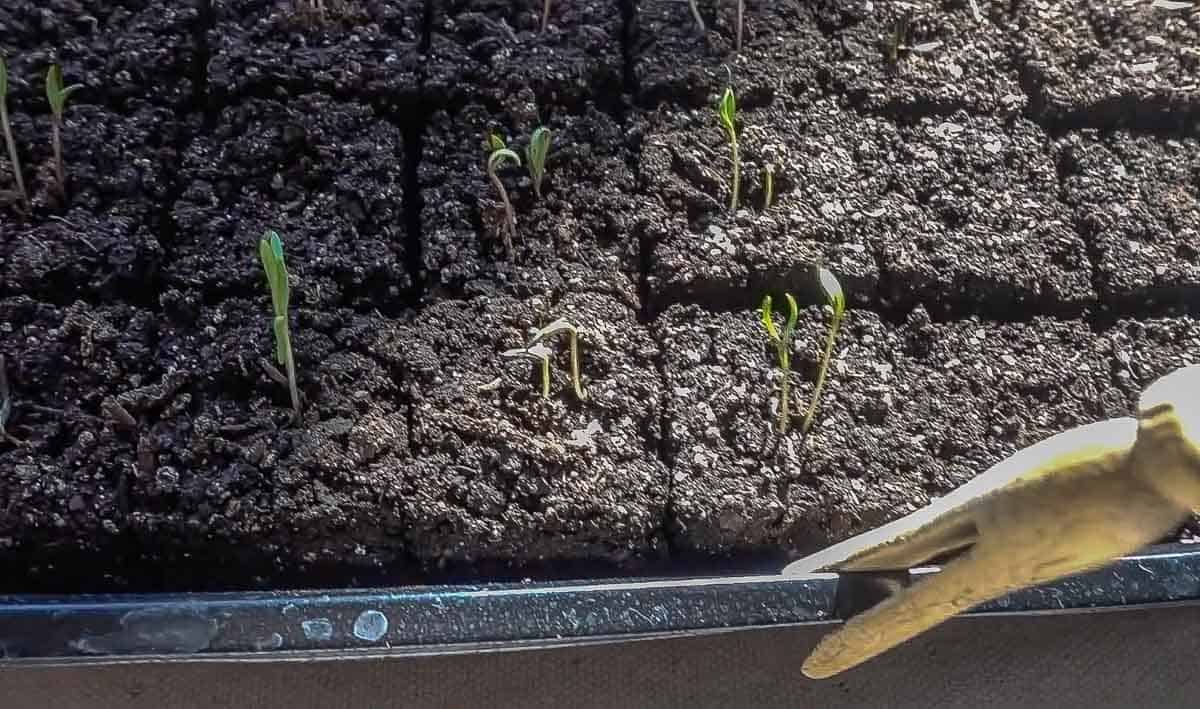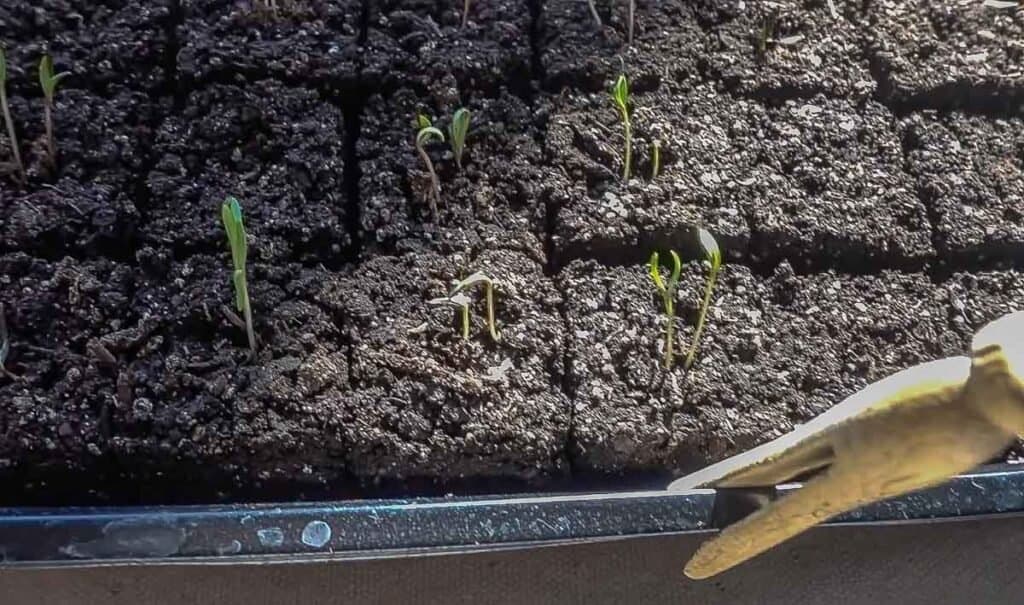 Place under grow lights or next to a sunny window. 
Keep soil moist (but not too wet) and continue to care for plants. If they start to get too big, you may have to transplant into a bigger container.
Prepare your soil: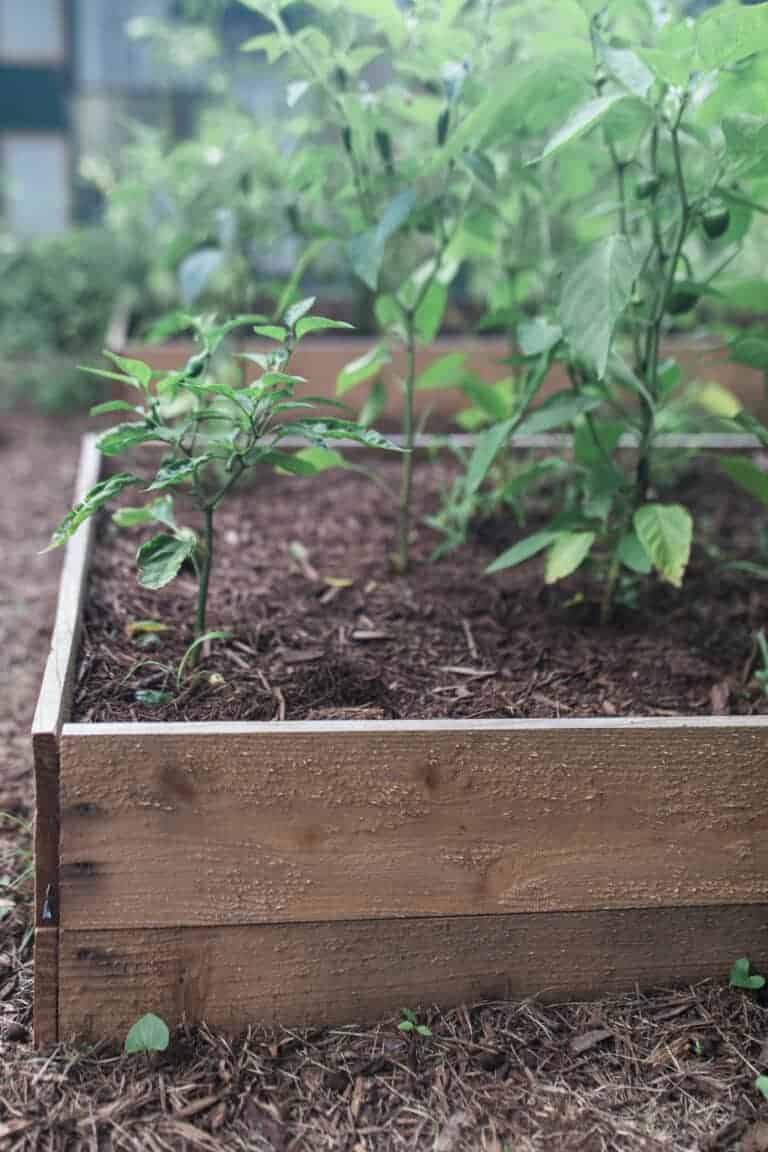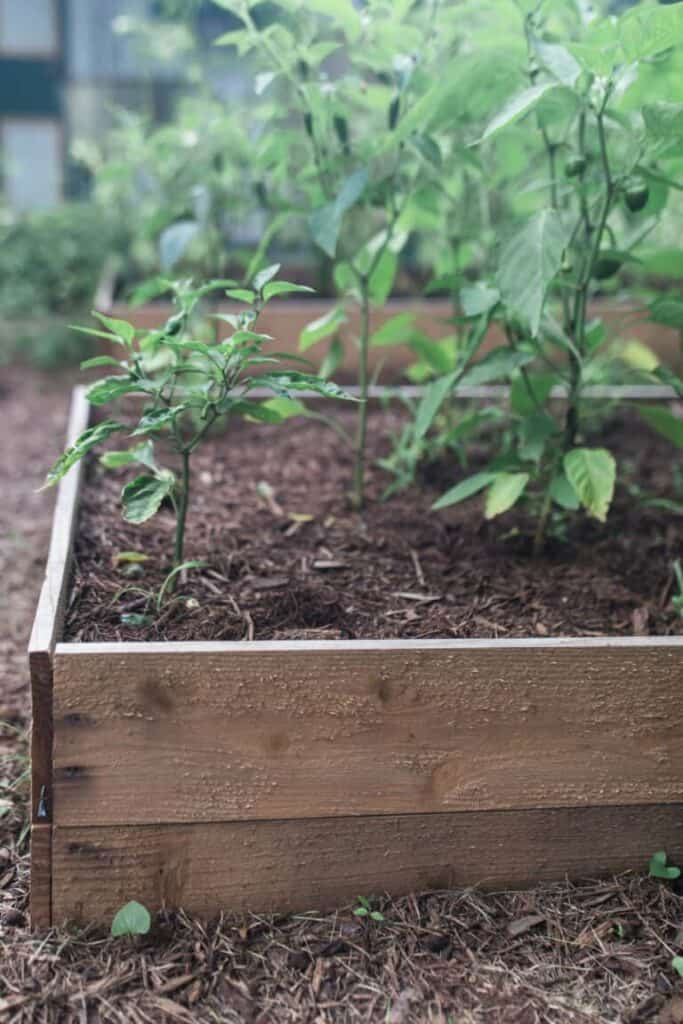 You've settled on what type of garden you are going to create, and you've also built some garden beds, whether traditional in-ground or raised beds. Next, you will want to prepare the soil.
Most plants thrive with good, rich, soil full of nutrients. You can test your soil to see what nutrients might be deficient. Healthy soil means plants that are more disease-resistant and pest-resistant, and healthier produce. 
Add compost to the garden beds for best results.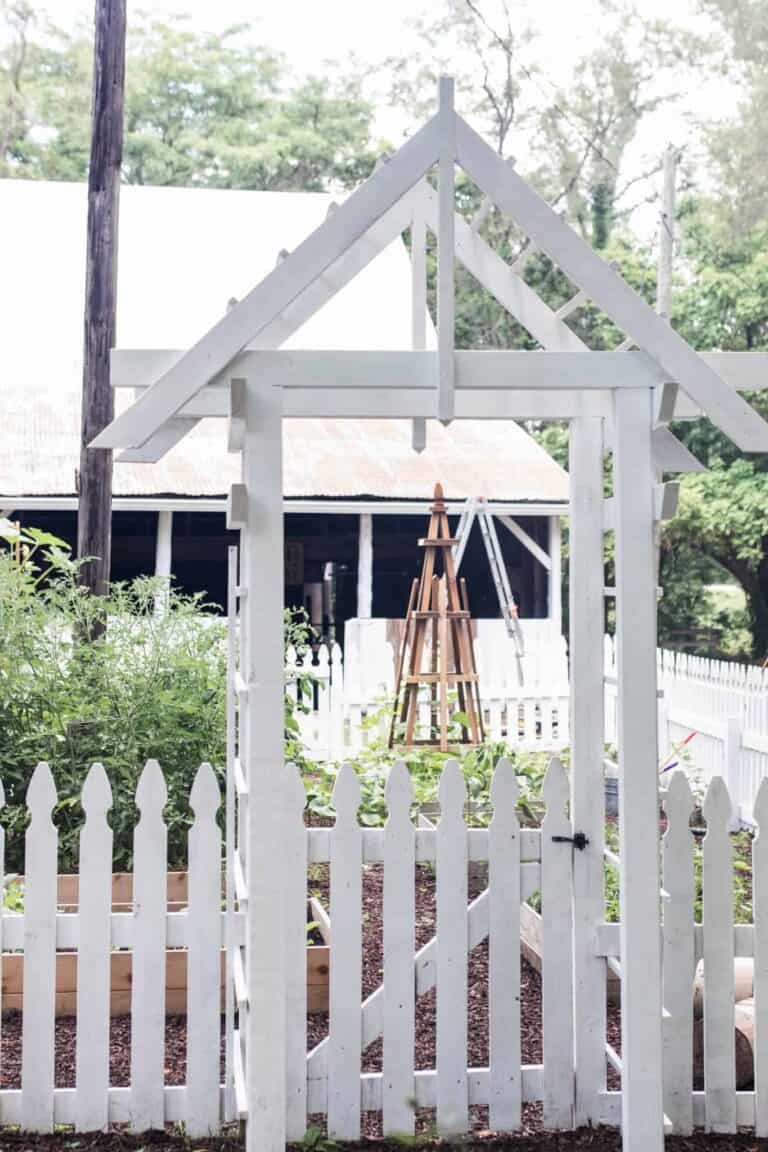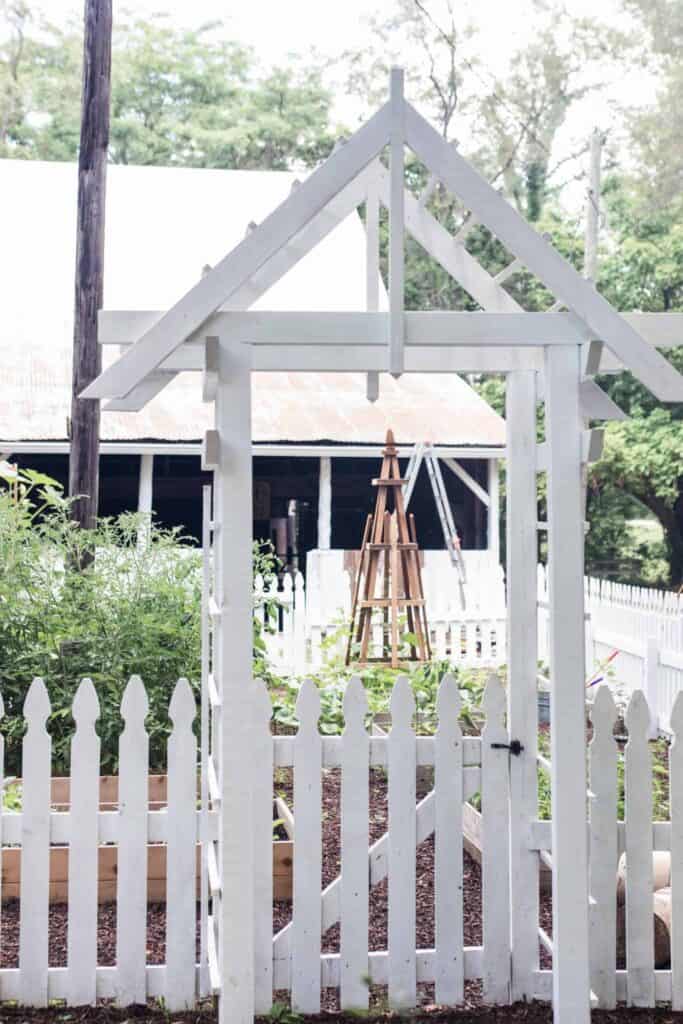 Plant your starts or seeds:
Check this list to see when you can set starts out or begin directly sowing seeds. It is usually safe to plant starts a week or two after the last frost date in your area.
Harden off the plants by bringing them outside for a few hours every day before planting them. This will help them develop stronger stems and be able to withstand the elements.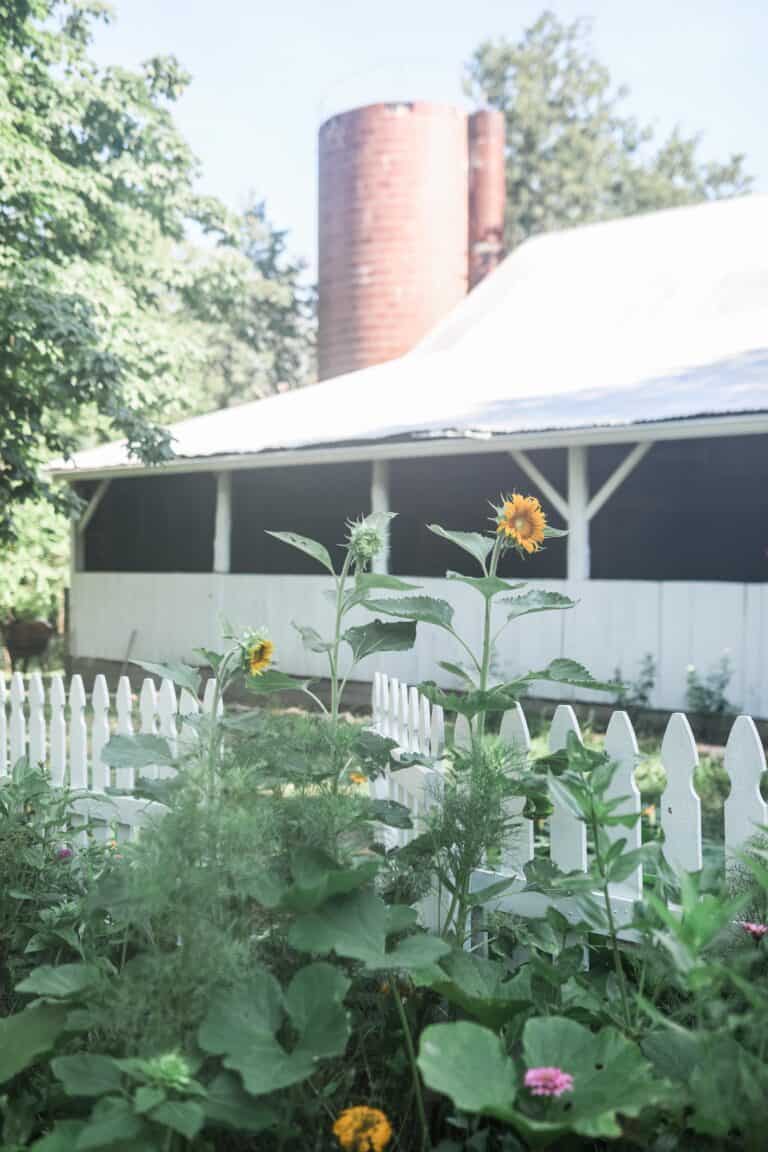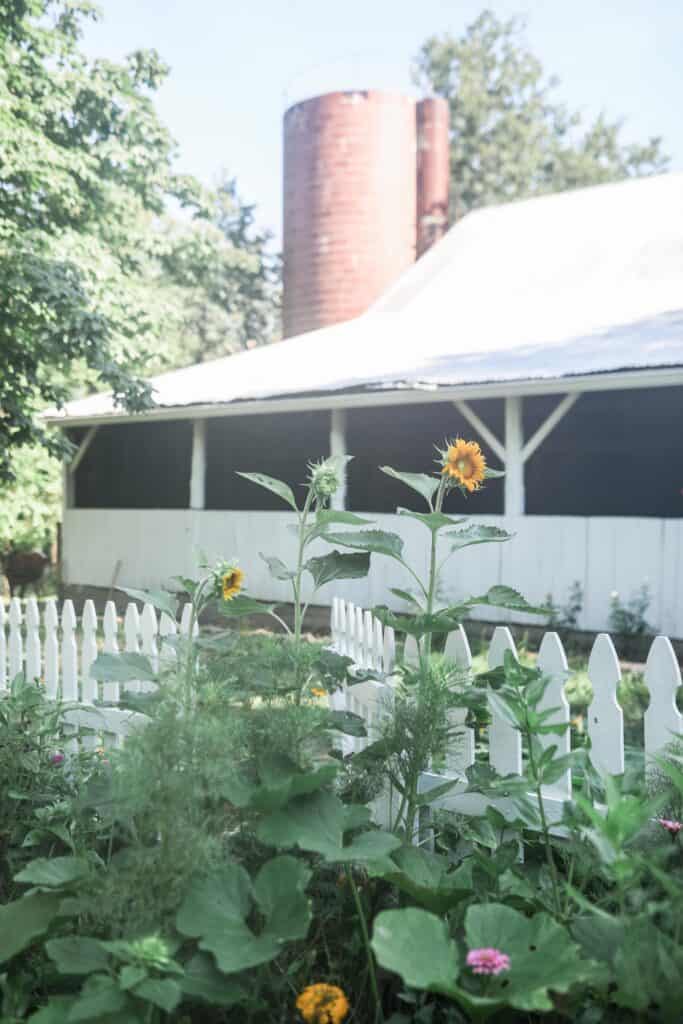 Watering The Garden
When I first started gardening, I was outside every day watering my plants and couldn't figure out why they weren't doing super awesome. Come to find out, you only need to water them when they actually need water. Who knew?
Check the dirt to see if it is dry and needs water, and then water well. Generally speaking, the best practice is a deep watering every few days rather than a little water every day.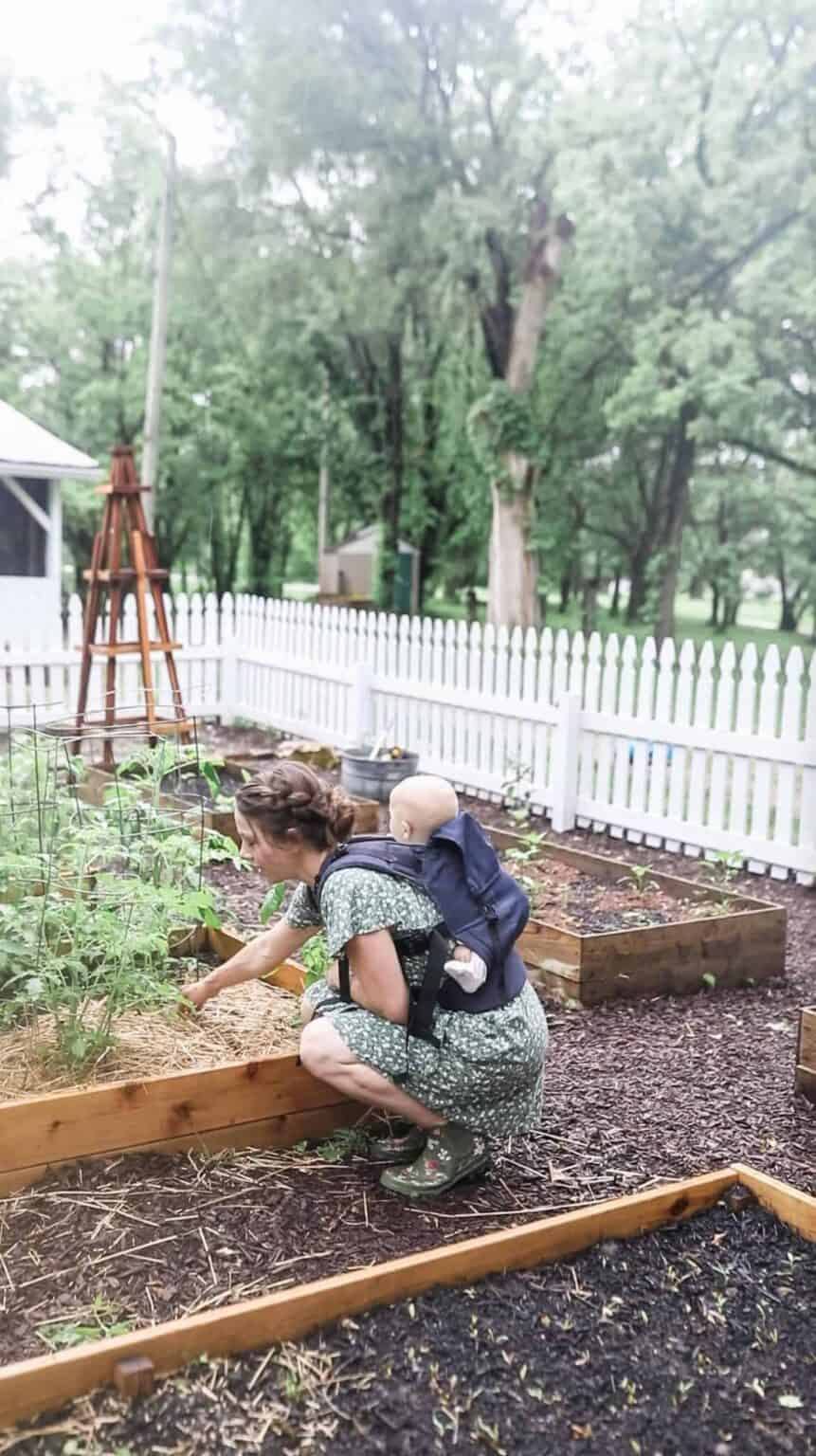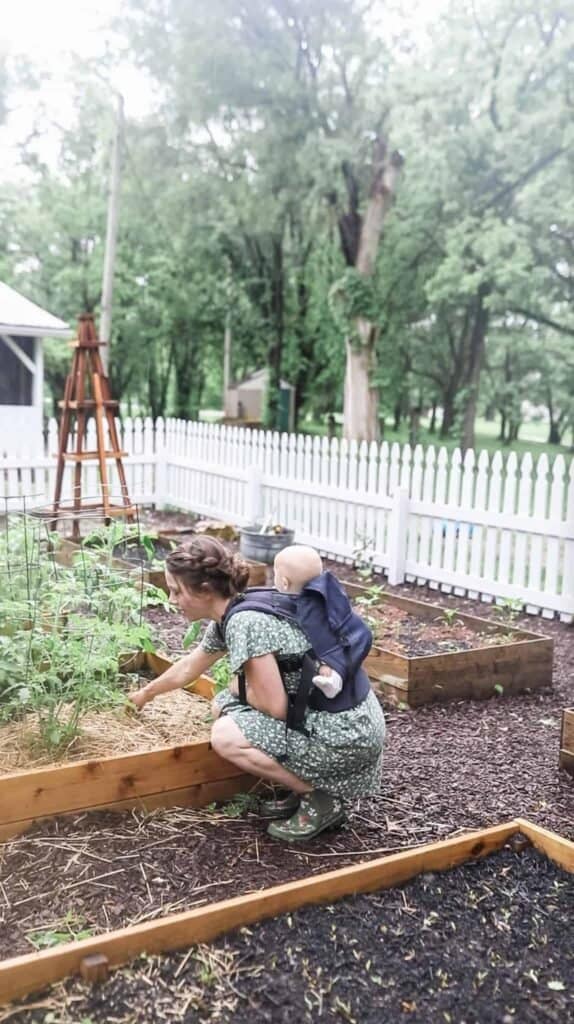 Harvesting
This is the part you've been waiting for! All your hard work has led you here. It's the time when those tomatoes are at their peak vibrant hue, the broccoli has large, beautiful florets, and the peas are fat and plump.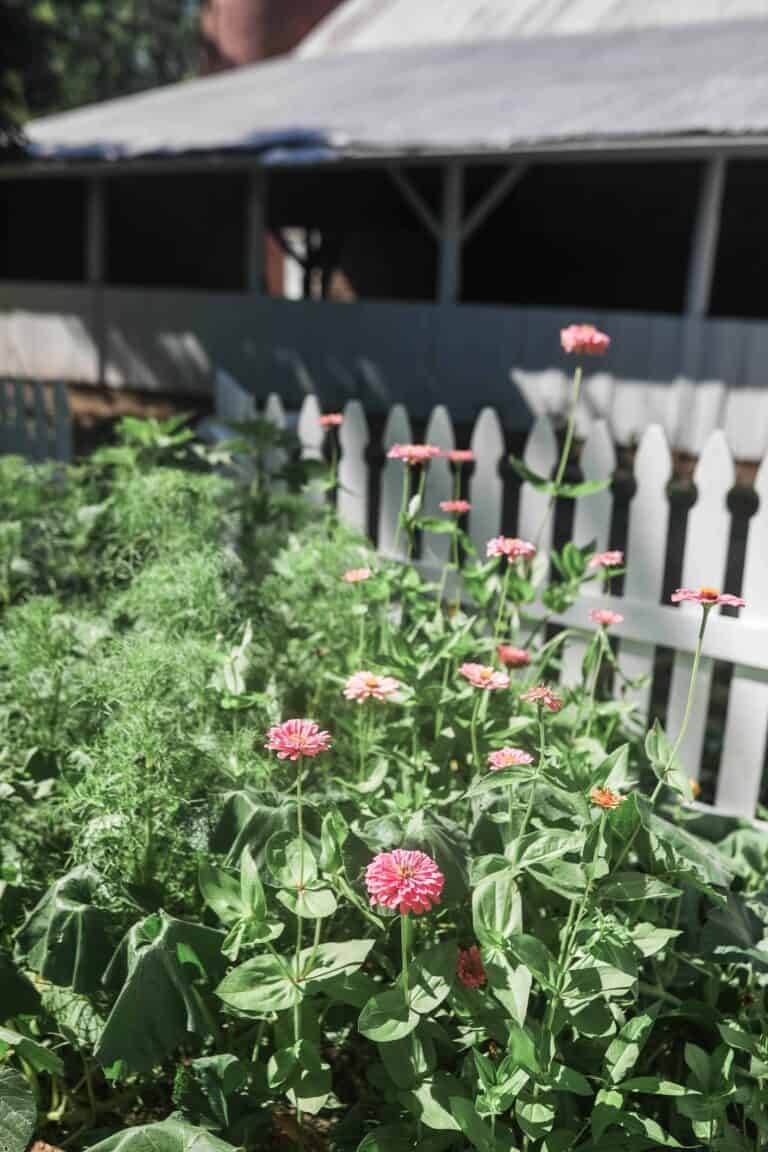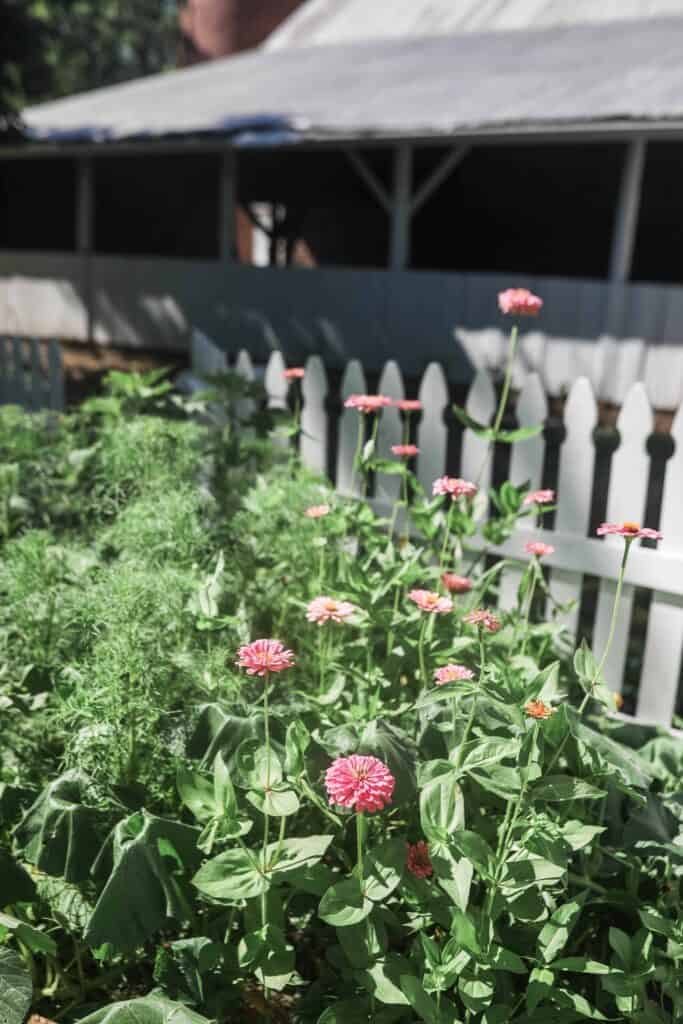 This is your reward. Once you pick the yummiest home grown fruits and veggies, then you can decide how you are going to eat them. Fresh or fermented, pickles, salsa, sauerkraut, whether to can it or freeze it for later… you can expect many options. 
Thankfully, there are so many ways to enjoy your harvest now and also pack some away for the days ahead.
Gardening Tools I love:
Pruners
Weed puller
Find More Garden Inspiration: