Every week I receive tons of questions about sewing tension, and seams, and stitches, so I decided to compile all of the questions I have received in this post with my answers. If you are brand new to sewing, you can use this post as a reference tool for sewing.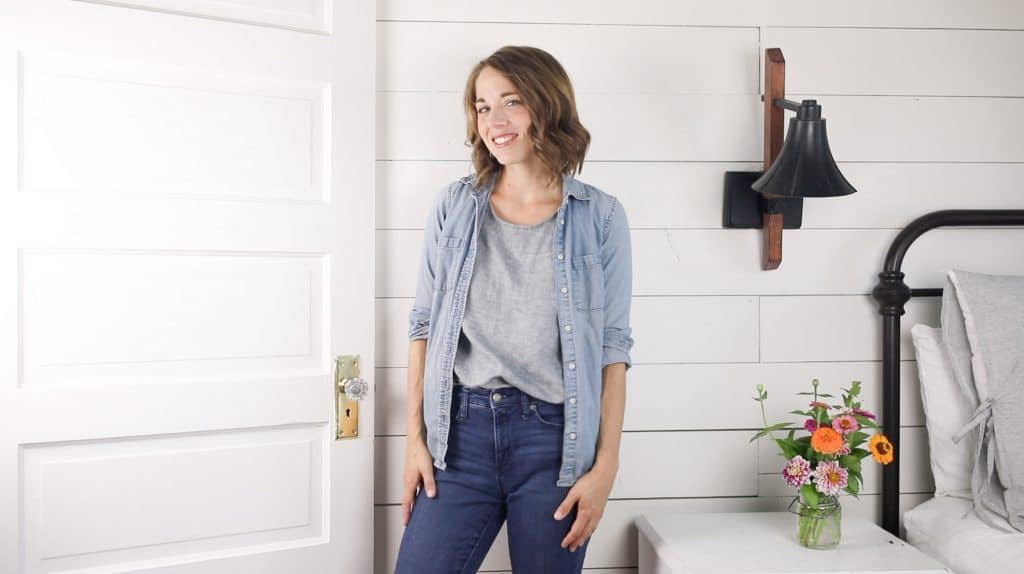 This post may contain affiliate links, which means I make a small commission at no extra cost to you.
Common Questions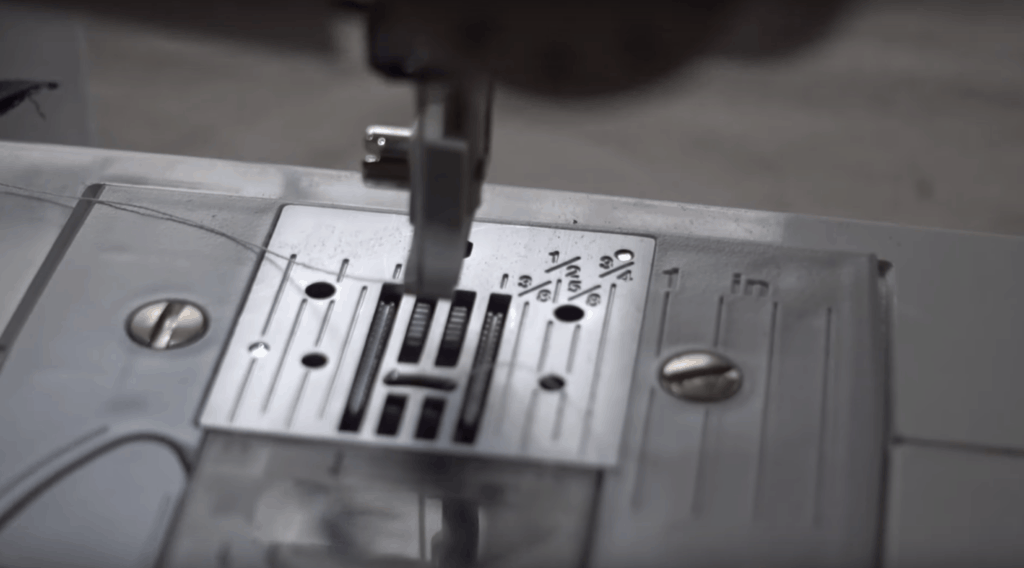 How do I clean out my machine?
Cleaning out the Bottom of the Sewing Machine
A lot of the times when you have problems with tension it can be easily solved by simply cleaning out your sewing machine. At the bottom of the sewing machine, you will find a metal or plastic sewing plate and 2-3 screws. Simply unscrew the screws and take the plate off. Make sure to remember what you did to take it apart, so that you can put it back together again. Then take a Q-tip and wipe out all the lint and thread. You'll find that as you sew, your sewing machine is pulling in a lot of lint.
Cleaning out the Top of the Sewing Machine
The same thing goes for the top of the sewing machines. A lot of sewing machines open at the top slightly, so simply take a Q-tip and clean out the lint and thread.
Sometimes you might find, which I have found, a thread that has gotten loose and wound itself around the gears. Simply snip off the thread with scissors and pull it out.
Taking it in for Yearly Maintenance
If you use your machine a lot, you just might want to take in for yearly maintenance. I have to do that because I use mine so much. I take my machine into a local craft store that I bought it from. However, if you sew occasionally, you can probably get by for a couple of years by just peeking in and seeing if you can get out any lint or snip of thread that has wound around the gears.
Once I get to the point why I have no idea why it is not working, I will take my sewing machine in and get it back good to go.
I am having a hard time with tension. How can I fix it?
First off, re-visit my How to Thread a Sewing Machine post and How to Wind and Thread a Bobbin post, because a lot of time the reason you are getting those tension problems is simply that the bobbin is wound incorrectly. If the thread is really loose on the bobbin it can cause some weird things to happen on the back of your project. Usually, if I re-thread the machine, I find that the problem is solved. So if I re-wind the bobbin and re-thread the machine, then the problems typically go away.
Make sure to wind your bobbin nice and tight, but not to tight. Also, make sure that you do not miss any loops or steps when you are threading your sewing machine. You may have missed one loop and that is causing your problem.
Or it could be that your machine is dirty and needs a little maintenance.
How do you find the time with small kids to sew?
I don't try to sew while all the little kids are running around. Usually, I will sew after the kids go to bed at night or during nap time. That way I have a few interrupted hours to get some projects done.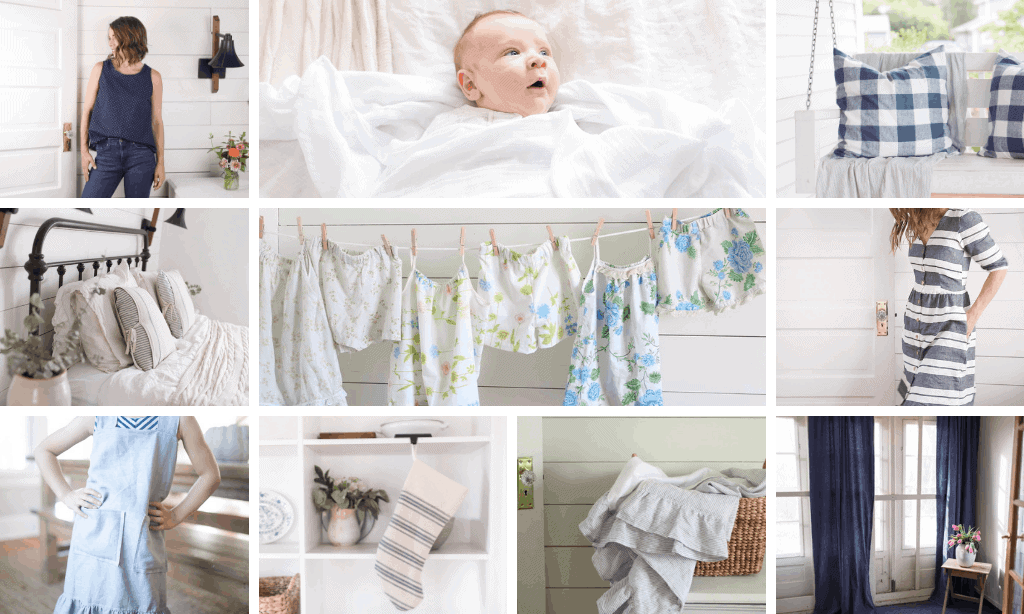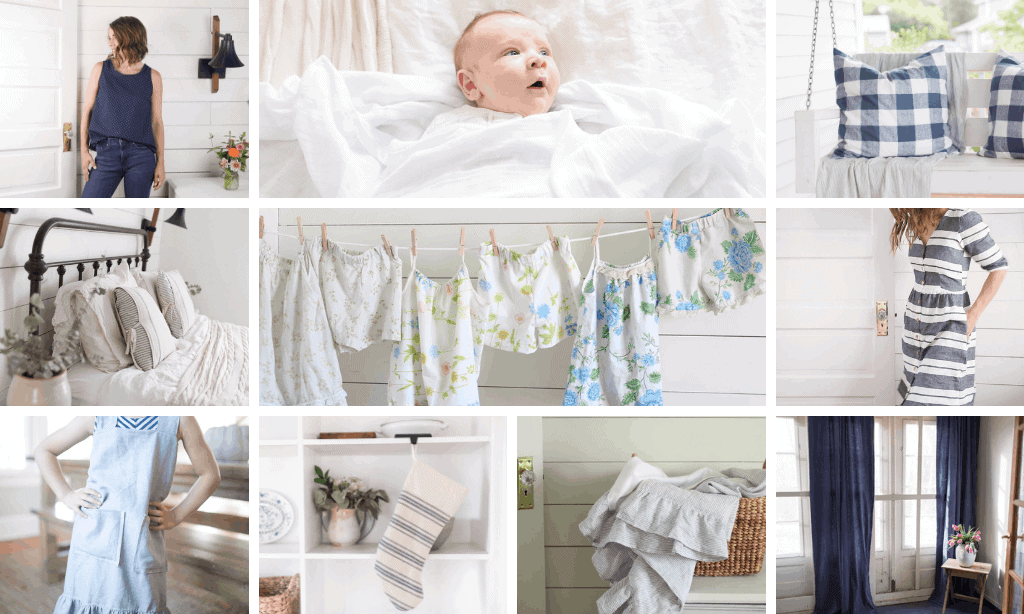 Where is the best place to buy fabric?
Funny you should ask! I actually have a post all about that HERE. Basically, my favorite places to buy fabric are online at Primitives by Kathy, Amazon, and Fabric.com. Sometimes, I also like to shop at JoAnn's for fabric and Hobby Lobby.
Sewing Q and A | Simple Sewing Series Video
What are some sewing patterns that you would recommend?
I honestly do not really use patterns, but there are two patterns that I do use. The first one is a pattern by Megan Nielsen. I used the Darling Ranges Dress Sewing Pattern. The other sewing patterns that I love are Oliver + S sewing patterns. My favorites of Oliver and S patterns are the Playdate Dress Smock and Tea Party Sundress Bloomers & Playsuit. They are seriously the cutest patterns for little girl dresses!
How do you hem jeans to look like they were never hemmed?
I would study the bottom of the jeans that you would like to hem and try to copy that as closely as possible. So look at the thread color the manufacturer used. Is gold, white, black? Are there two layers of stitching? Did they fold the fabric over once or twice?
You are basically going to want to mimic exactly what the manufacturer did. Also, you are going to want to sew the hem super straight, so sew really slowly. If you are not entirely sure how to sew a hem, check out my blog post How to Sew a Hem to learn.
How do I sew straight? Any Tips?
My grandma used to put a piece of tape on the sewing plate so that when she sewed, she could line the edge of the fabric up with the side of the tape. This helped her to have a larger visual which helped to sew a straight line.
The other tip I have is to sew really slowly and guide your fabric very carefully with your hand and remember that practice makes perfect!
How do you sew a zipper?
I actually have never sewn zippers on my sewing projects before. I love the look of buttons and ruffles, so that is what I have worked with. Someday, I would like to try zippers and then I can help you guys learn how to sew on zippers too!
What stitches do you use on your sewing machine?
I use the basic stitch, the gathering stitch, the button foot stitch, and the zig-zag stitch. I show you the stitches in the How to Sew a Seam video of which ones I use. Honestly, I have no idea how I could use the other stitches on my sewing machine. I am a very basic and simple sewer, so do not do much beyond elastic, ruffles, piping, and buttons.
Don't let all the technical jargon and the wide variety of stitches keep you from start sewing!
What are some of the best sewing projects for beginners?
I would say curtains, pillow covers, and aprons are definitely the easiest things to sew. If you start sewing those three things, you will get practice sewing straight seams, hems, and measuring. You will also become more familiar with how to put things together, become familiar with your machine, and how to troubleshoot it.
Sewing machines are pretty basic technology and there is really not much to it. Once you get familiar with it, you can start sewing slipcovers, dresses, and other more complicated projects.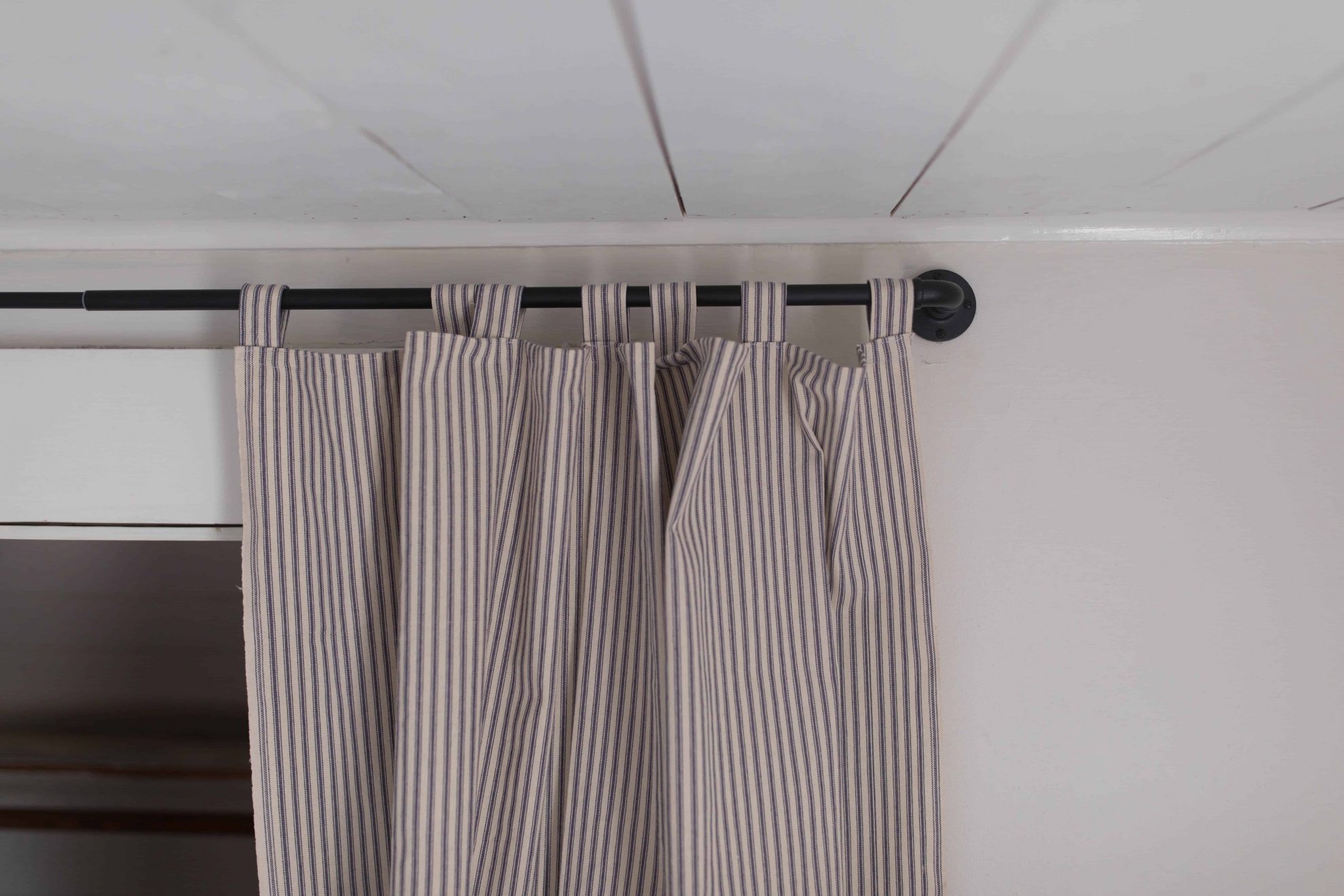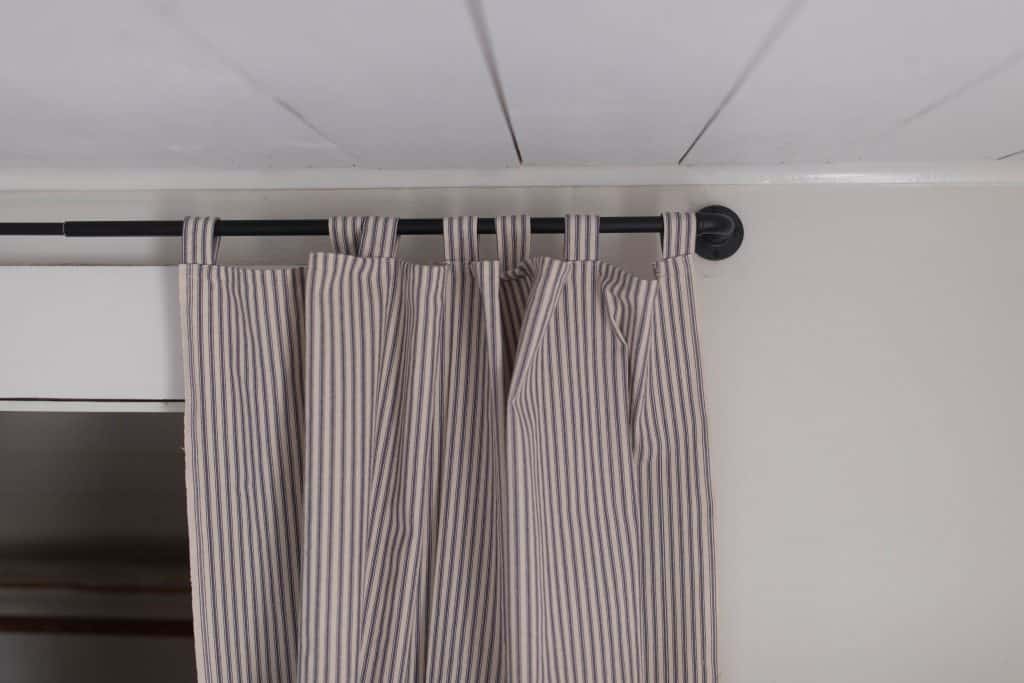 When sewing jeans, do I need a stronger needle or a stronger machine?
I think you would just need a stronger needle. I sew a lot of drop cloth and grain sack and both those fabrics are pretty thick, so I would think just a stronger needle will work.
Why do I end with loops of thread on the back of my project?
That could be caused by a couple of things such as the bobbin thread not being wound properly, or machine might be dirty and you just might need to clean it out, or re-thread it.
When it comes to projects, do you recommend washing and ironing your fabric before starting?
I usually do not for most of my projects, but if the fabric is cotton I definitely will because otherwise, the fabric will shrink.
When did you start sewing?
I started learning to sew in 4-H when I was eight-years-old. However, I didn't really start learning how to sew until I was an adult and my first born was a little baby and I wanted to sew some dresses for her. I started studying her dresses and other dresses at the store to figure out how they were put together. Where the seams were, how they attached ruffles, ect. Then my mom helped me to sew her first dress. I have continued to just study what I want to sew, figure out how it is put together, and then try myself.
How to read and understand a simple pattern?
I would say to look up how to on Google. The pattern is going to have some language that you might not understand, but you can just look that up on Google to find out what it means. Patterns have a whole lot of technical jargon because the person who created the project is trying to convey the steps in his mind so that you can understand it in your mind as well. Thus, there are going to be a lot of extra steps that might not need to be there, but just follow the pattern closely and look up anything you are not entirely sure what it means on Google.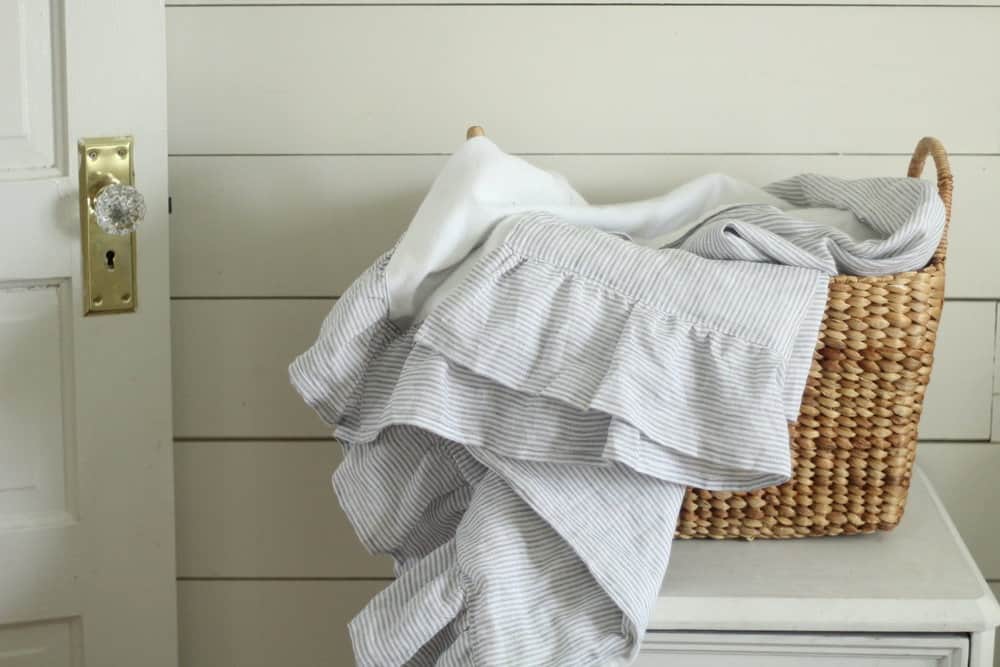 How do you keep your fabric from bunching while sewing?
That is probably because your tension is off. There is a little wheel on your sewing machine and you just want to turn it back to the number that is the factory setting. My normal setting is 4 on that little front wheel. You probably have it set to a tension that is really high and you definitely don't want to create ruffles when you are creating a seam. I show you the tension you want to have if you are just sewing a straight seam in the How to Sew a Seam post.
Do you have sewing project videos for beginners?
Yes! I have a whole series and tons of sewing tutorials.
Where do you store your sewing supplies?
I used to have a whole room sewing room, but since we moved to our new farmhouse I have not figured out a place for it yet, so all my sewing supplies are in a closet underneath our stairs.
I actually have a DIY tutorial for a craft room desk where I used to store all my fabric, pins, needles, and machines.
How do you sew a ruffle?
I actually have a whole post about that HERE.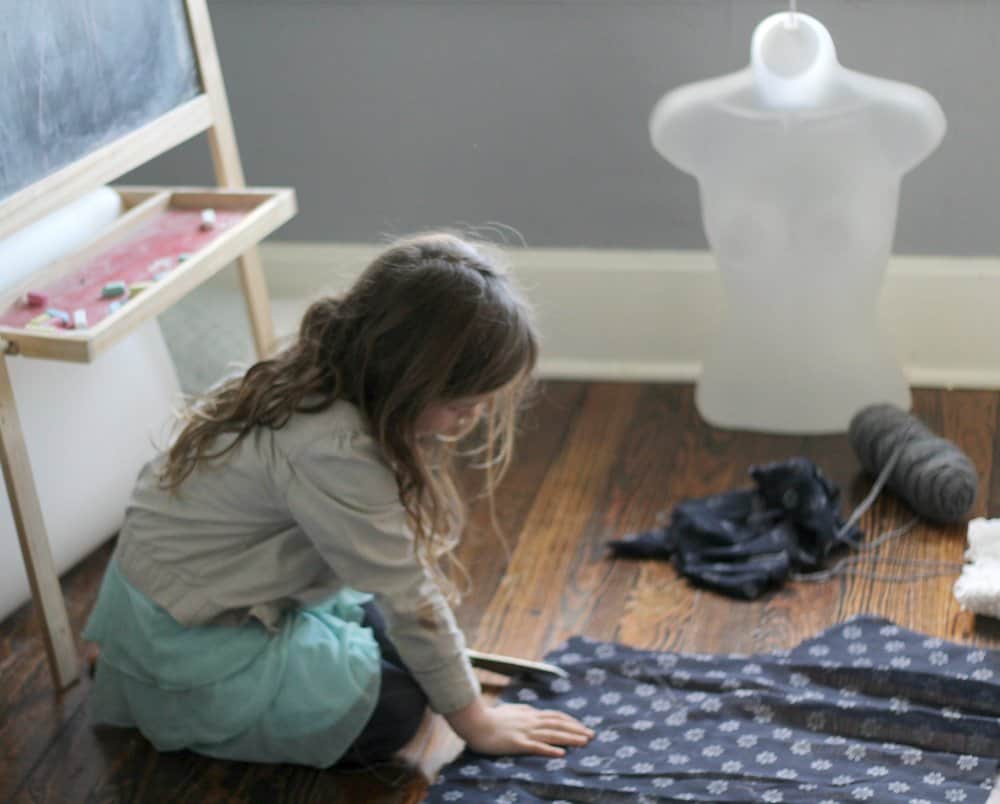 I want to teach my eight-year-old daughter how to sew? How do I go about doing that?
For my daughters, I am letting them do basically what I used to do as a kid and that is just playing around with it. I would first teach them how to thread the machine, pop in the bobbin, and use the peddle. Currently, they are just playing around with it. They just take two pieces together and sewing seams. They have actually made some really cool things like clothes for their dolls and purses. I would just have some thread and fabric available for them to use to create and use their imagination.
When my daughters get older and they want to start making things that look just a tad more professional, I will help them tackle the projects and teach them the steps.
Other Simple Sewing Series Posts
Basic Sewing Essentials for a Beginner
How to Thread a Sewing Machine
How to Sew a Hem
How to Dye and Sew Drop Cloth Curtains
Pin it for later