What are the three biggest mistakes new bloggers make? Navigating the world of making an income on the web can be tricky. There are many pitfalls along the way. There is also vast opportunity, so it makes sense to spend time figuring it out!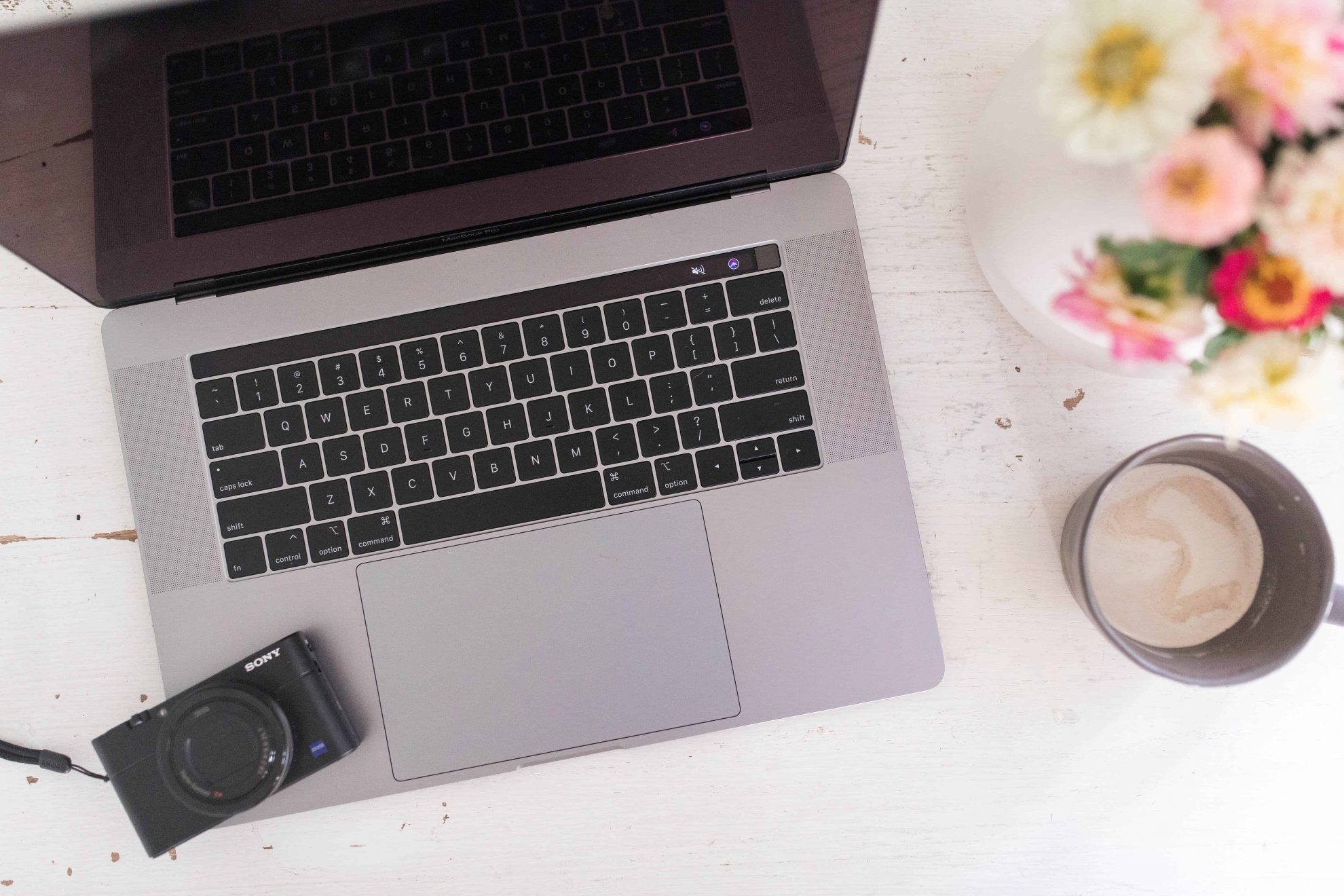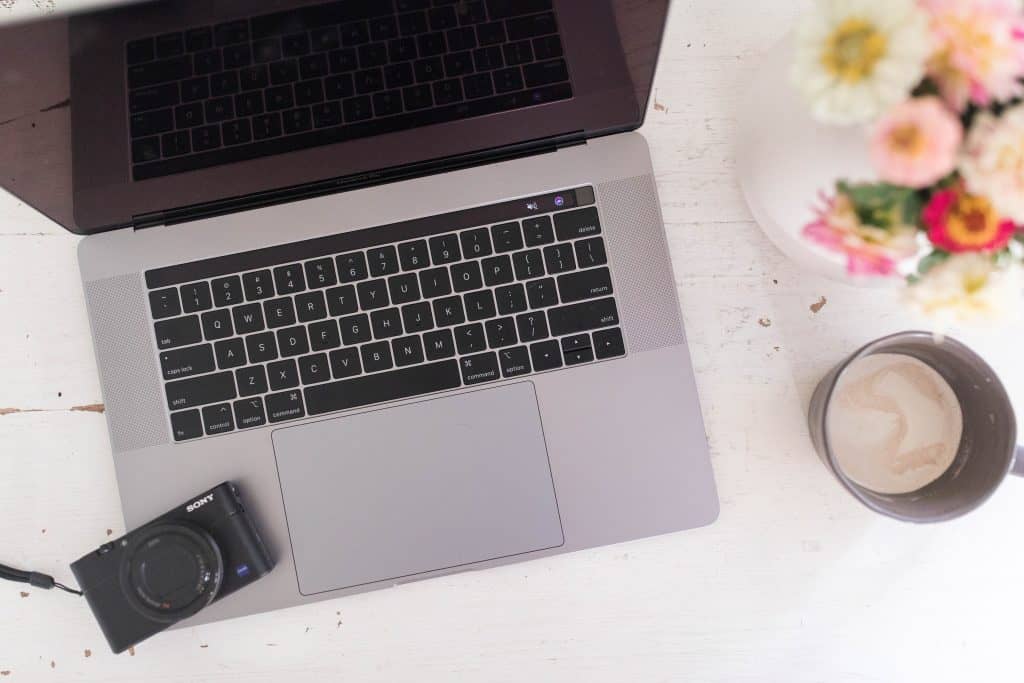 This post may contain affiliate links, which means I make a small commission at no extra cost to you. See my full disclosure here. 
If you want the start a blog, the world of blogging can seem really overwhelming. I know that it did for me. There are some things I wish I had known when I started.
Perfectionism
The first mistake actually develops before you even get started, and also happens in the beginning stages. Perfectionism!
I find that a lot of people want to start creating content on the internet and they stop at the very start. Beginner bloggers get hung up on the domain name, picking the website theme, and making the rest of it look perfect before creating any content.
The reason I think this is a mistake is because the blog will evolve and change over time. You'll find that you like writing about certain things better than other things, you'll find what your audience responds to, you'll create better content, and your pictures will look start looking better.
But at first, things are pretty much not going to be perfect. I find that people won't even start creating content for that reason.
How to Avoid Perfectionism
Now obviously, the way to avoid perfectionism is to just get started. Start creating tutorials or whatever it is that you are passionate about.
For example, my sister Laura, the blogger and YouTuber from Our Oily House, didn't let perfectionism stop her from creating her blog and YouTube channel. She is going back now and fixing some of her first posts because she says they are so bad, they're laughable. But she didn't let perfectionism stop her from just starting – and right now she is growing tons of attraction on YouTube, Instagram, Facebook, Pinterest, and her blog.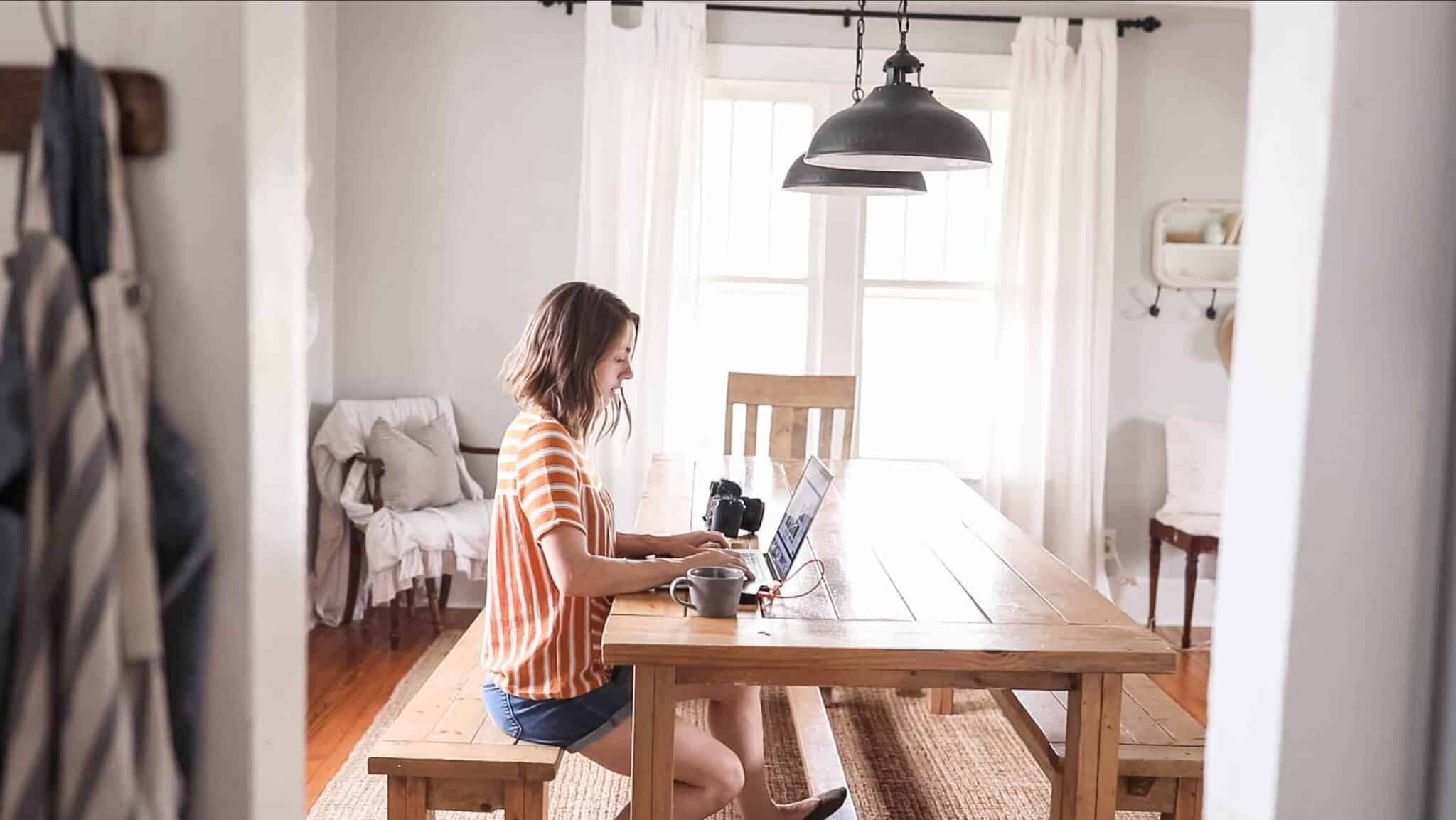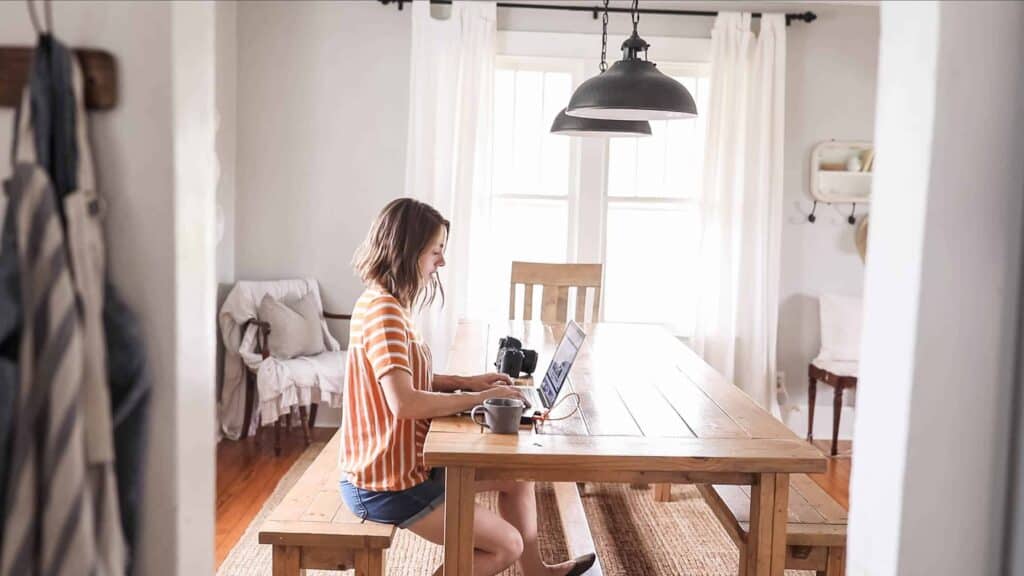 Procrastination
Mistake number two is letting the overwhelming learning curve of starting a blog stop you.
So, when I first started blogging, I learned all the social media platforms. I learned how to pin my pins on tailwind and Pinterest, I learned how to shoot my camera in DSLR mode, and then I needed to learn how to shoot and edit videos.
I was very averse to wanting to learn new things because they overwhelmed me so much, and I see this happening with bloggers all the time. Even established bloggers get really overwhelmed when they have to learn the next thing and it holds them back from building their online audience further.
How to Avoid Procrastination
So – how to avoid procrastination is to make a plan in your mind for this blogging journey to be long term. Not ten years, but 6 months, then a year, then 3 years, and just commit to learning something new every month. So, just designate this month for learning Pinterest and don't worry about the fact that you should be making a video or promoting your blog post on Instagram the right way or on Facebook the right way. Trying to do all these things simultaneously can drive you to the point where you just decide to completely quit.
Instead, just know that this is a long term process and you can't compare your year one to somebody else's year four. I know I made that mistake in the beginning and I would look at somebody else's blog. Someone who had been doing it for 5-10 years, whose pictures were perfect, who was getting all the best sponsorships, who had thousands of followers on all the social media platforms … and I felt like it would be an impossible task to ever get to that point.
I have 2 things to say about that.
1) You don't ever have to match someone else's success and 2) you are comparing something that someone has been working on late nights for years to your just-beginning.
So, the way to avoid this overwhelm: like I said, commit to learning something new every month and know that in a year, you will know all of ins and outs of blogging. In that month, don't even think about the next month because that can stop you from learning about the new thing in the next month.
Also, commit to a certain number of hours per week to work on your blog. It could be that every night after your kids go to bed, between 7 and nine, you are going to work on your blog. In a year that time is going to accumulate to over 700 hours of putting in the effort towards your blog. At that point, you will definitely have learned something new and you are going to be a lot farther along that you were when you first started. You are still going to have more to learn, of course, but you cannot let that overwhelm you and prevent you from even starting.
It is definitely a slow process and will not be learned in just days, but rather months and years.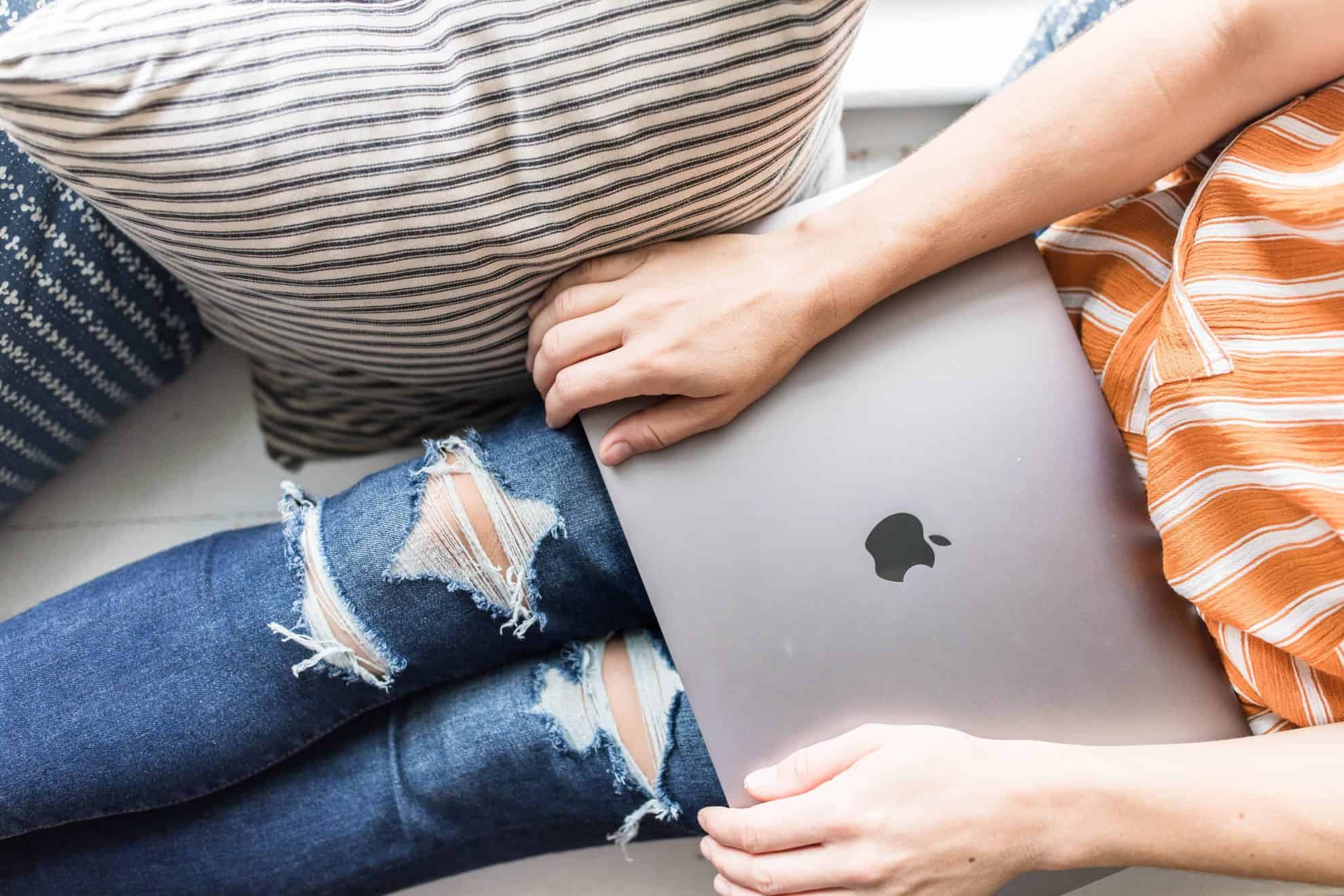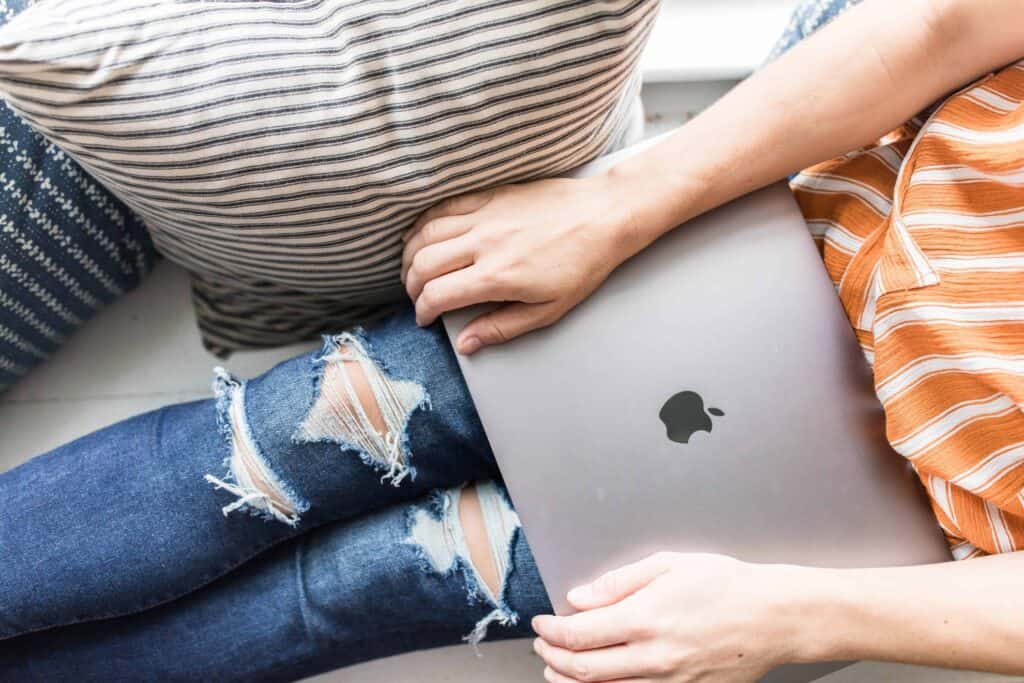 Appeal
The last mistake I see new bloggers making is creating content that people don't care about – right from the beginning.
This is a hard one because in the beginning, you are probably writing to an audience of your mom, your aunt, your sisters … and you might be thinking about what they want to see – which is what you did over the weekend or what you ate that week. The main thing is that until you build up an audience who cares about what you are doing personally, beginner bloggers' audiences want to see content that can help them personally. This is always the case because people want to see how you can help them. People don't really care to hear the details of my life, especially when I first started my blog. But now, my audience is asking what my daily life looks like so now I am filming vlogs and my audience is enjoying watching them.
How to Create Content that Appeals to Your Audience
So sharing your meal plan will work – IF you show them how they can implement that in their home. The biggest goal is to create content that helps others. So you have to think, with every piece of content you create, "How does this help someone?" Aim for long, thought-out, researched posts with new ideas, that are accented by beautiful photography; that is how to connect with your audience.
Now obviously, if the goal of your blog is to keep family and friends up to date, writing about personal things is the best way to do it. But if your goal is to write a blog that earns an income and draws in a wide audience, then the main goal is to create content that people are getting value from. Then they tell their friends, "Hey! Check out this blogger! I was able to put together my whole fall wardrobe in 20 minutes after watching her capsule video!" Or, "I made this really amazing dish for Thanksgiving and everyone really enjoyed it. You should really check out this food blogger."
The end goal is for people to share your content on social media such as Pinterest, Facebook, Instagram, and to share it with friends.
And, I find that a lot of beginner bloggers aren't thinking about their audience as much as they're thinking about what they want to say.
Of course, later on, it seems like people get more interested in your personal life, but that comes later and you really have to feel out your audience and just see what they want – and that comes with time.
Obviously, creating content that is not popular definitely happens and I have made that mistake too, but along with the first mistake I mentioned in this post, perfectionism, you just have to 'fail forward' and make mistakes and know that it is totally okay.
And those are the three mistakes I wanted start with.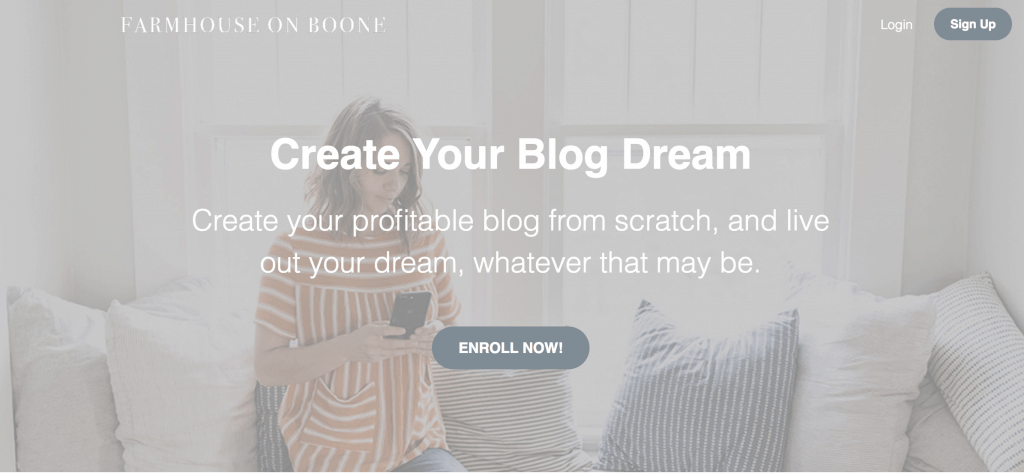 Create Your Blog Dream.
I just launched my brand new course, Create Your Blog Dream. It has over 60 video lessons and 8 modules. I go into everything from the tech side of blogging to actually growing an audience for your blog, and social media platforms. I show all the tutorials on how to do hosting, WordPress plugins, how to create graphics, and how to promote posts.
There is even a module on incorporating video content!
I go into everything that I've learned over the past three years to take my blog from an idea to a six figure business. (Honestly, I can't believe I even get to say that!)
In my new course, Create Your Blog Dream, I have another video that goes into specific detail of the mistakes I made blogging. I am so happy to help new bloggers feel motivated to start creating the blog dream that has been in their head for some time, but maybe they weren't exactly sure how to get it out there.
The Three Biggest Mistakes New Bloggers Make: Video
Pin it for later