Our Victorian farmhouse master bedroom got a facelift for spring, and I am so excited to show her off. We brought in a new bed, new (old) art, fresh new bedding, and some antique and thrifted treasures. Come on in for the full tour.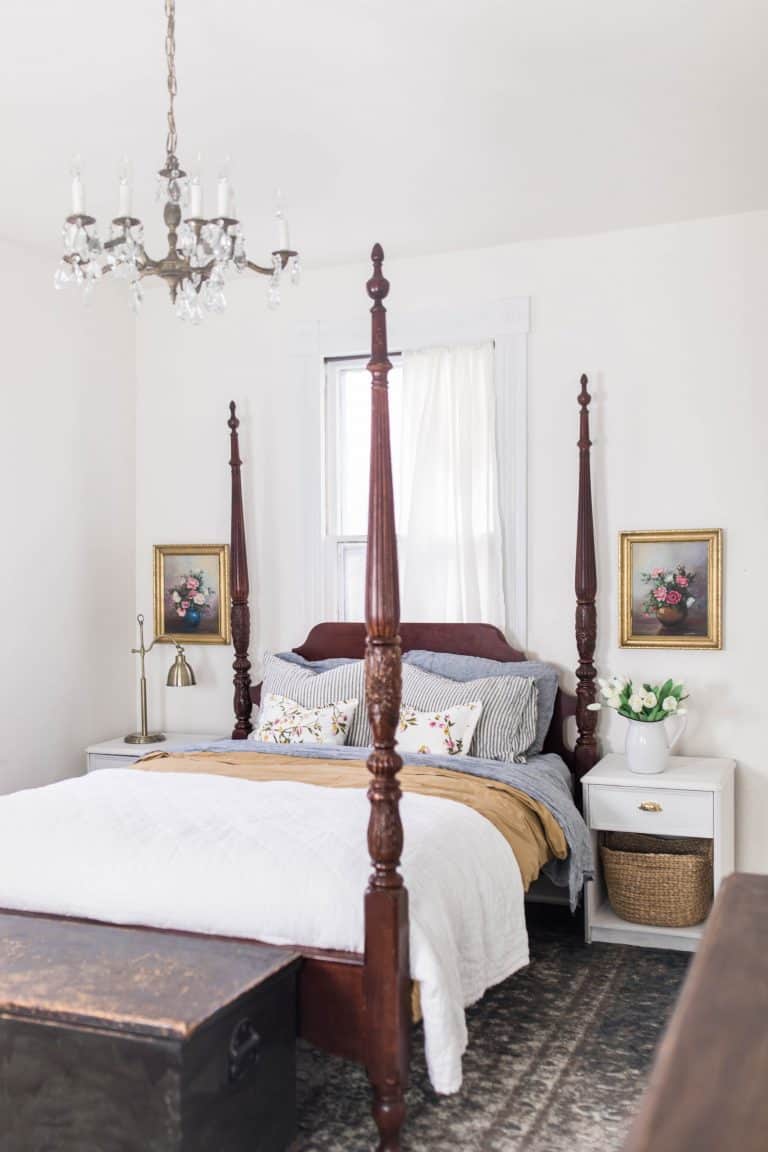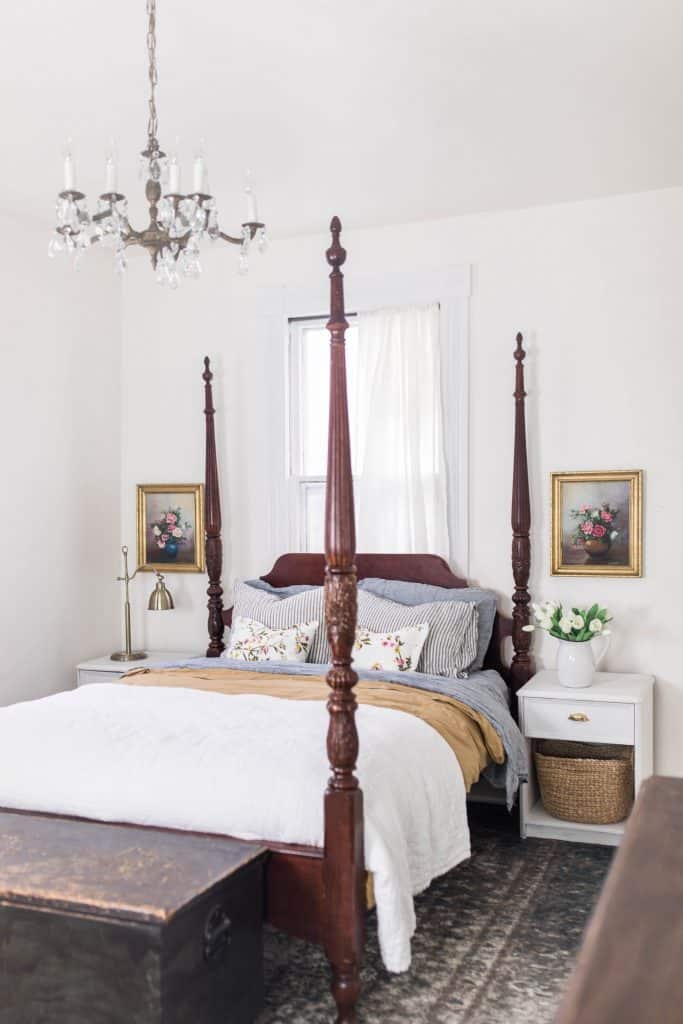 This post is sponsored by Brooklinen. All opinions are my own. 
We moved into our Victorian farmhouse a little over one year ago. We did a quick makeover on the master bedroom, painting the wood floors that have seen better days and adding a fresh coat of white paint to the walls and trim. This room was the only one that had wood trim, while the rest of the house had many different colors. We decided to go with white to unify everything.
We also brought in our iron bed, two thrifted night stands, our blue rug, and dresser from the last house – our Craftsman bungalow in town.
Now this current house is an old farmhouse, but with it being built in the 1890's, it does have a bit of a Victorian flair.
I learned pretty quickly that the furniture and decor I brought in from the last house just wasn't a good fit for our grander lady. The iron bed looked short and underwhelming. The ceiling fan, though practical, drew up the eye in a bad way.
She needed some vintage art, a chandelier, a taller bed, and luxurious bedding.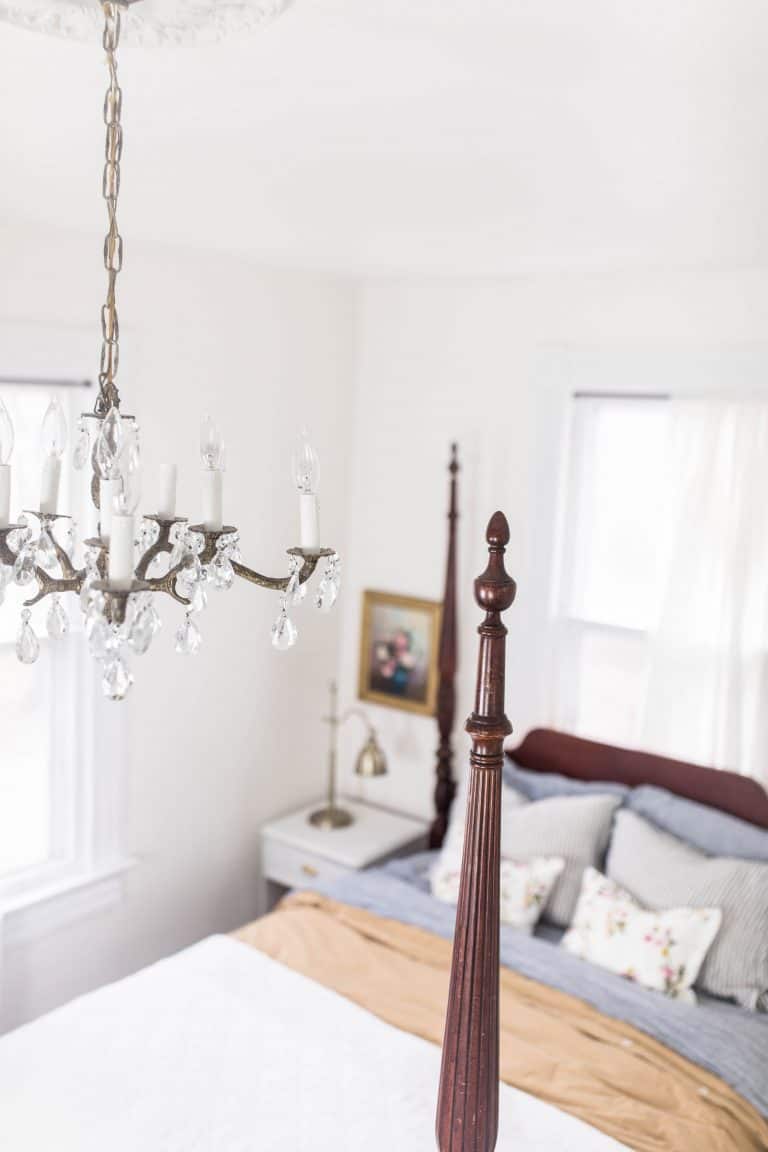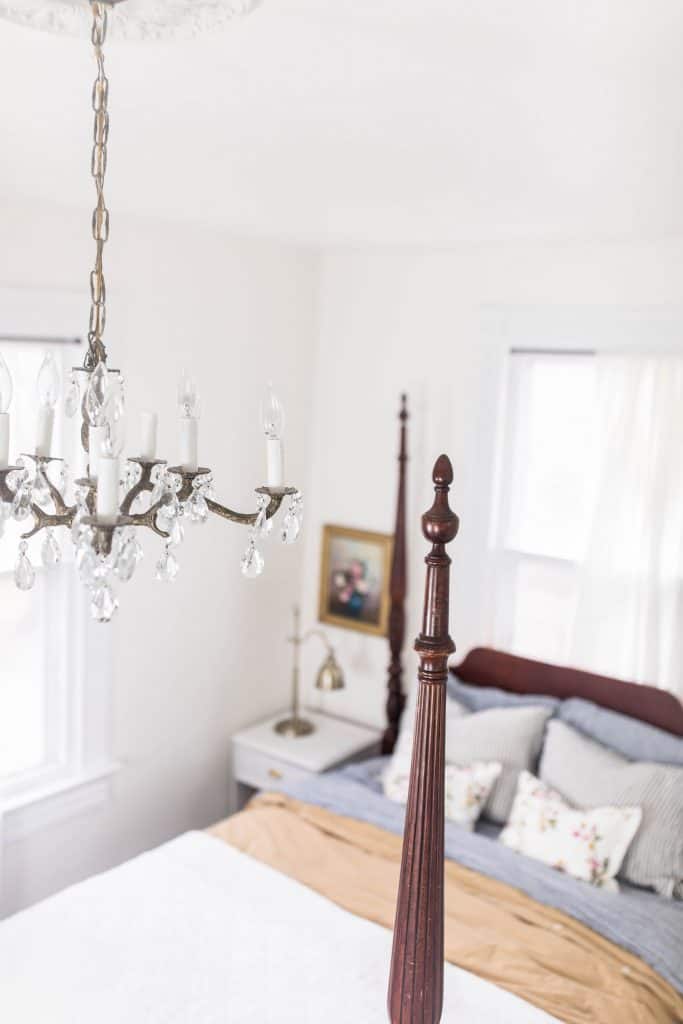 The last year I've been on the hunt for some mix and match pieces to bring the beauty out in this old room. I wanted color and a room that looked collected with a story to tell.
Farmhouse Antique Collections
I collected the following from antique and thrift shops and FB marketplace in our area:
a four-poster bed
gold framed rose oil paintings
an 1800s armoire (perfect for a room with no closet!)
an antique chandelier
an antique trunk
a vintage wicker trunk
a vintage mirror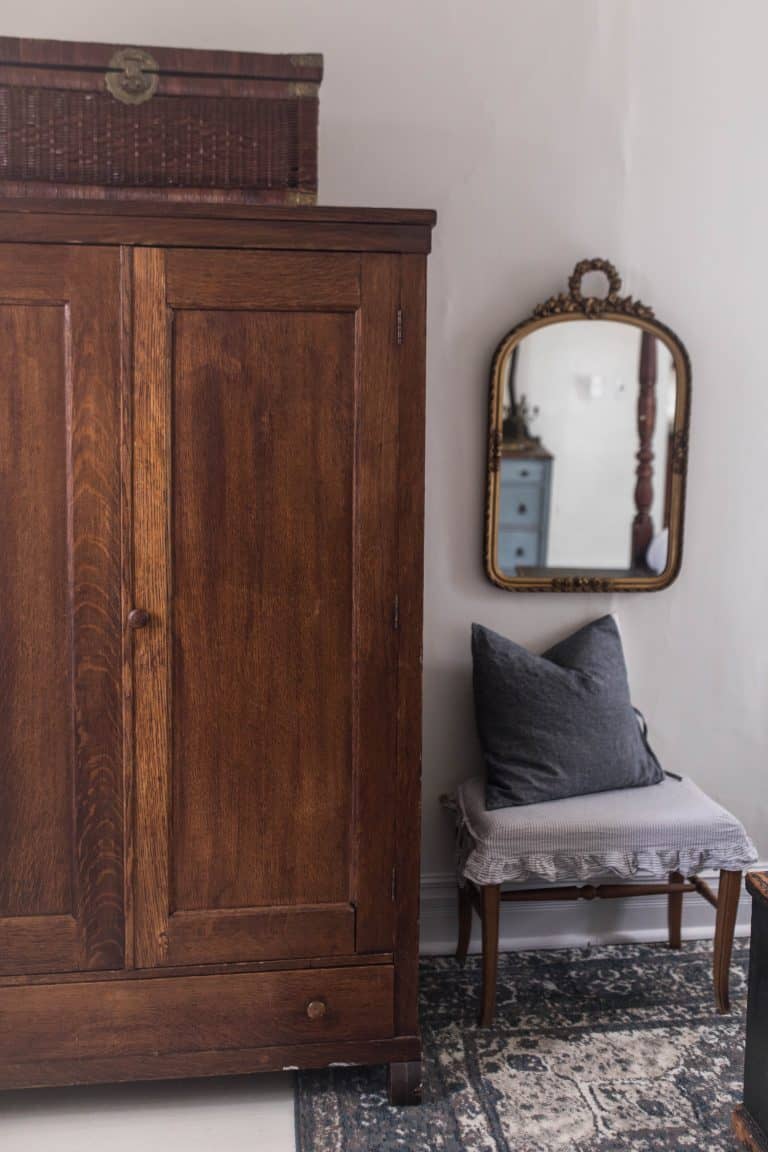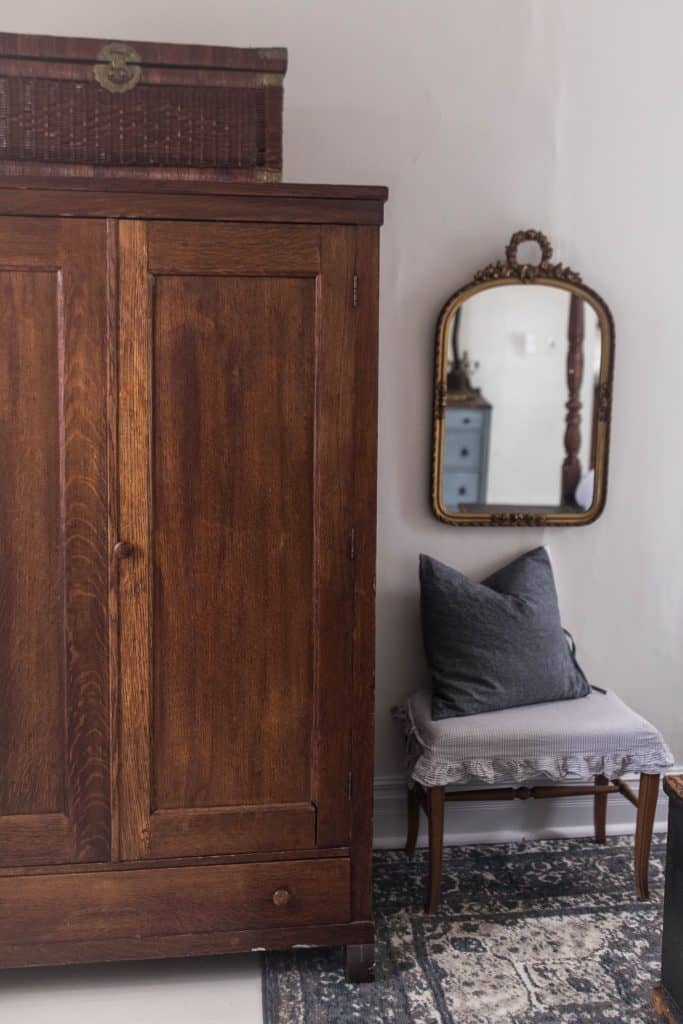 Farmhouse Linen Bedding
We also brought in the comfiest bedding from Brooklinen. I decided to add a bit of color and go for a more layered look. Brooklinen is offering my readers $20 off an order over $100 with code boone20. Here are the pieces we chose:
Classic duvet cover (toffee)
Linen pillow cases (charcoal chambray and white stripe)
Linen sheets (navy chambray)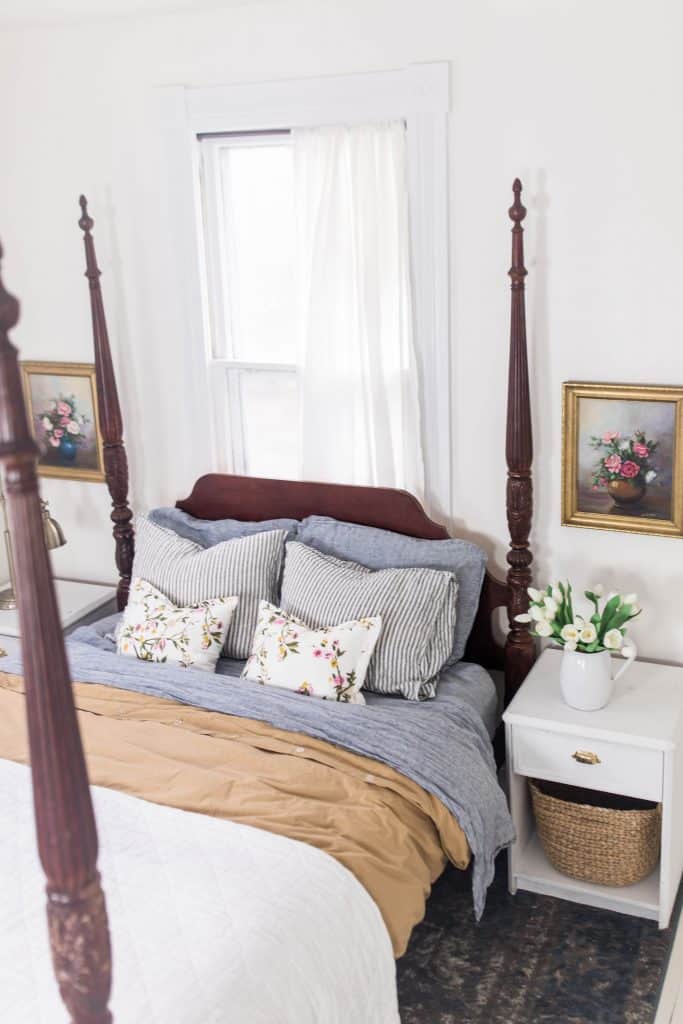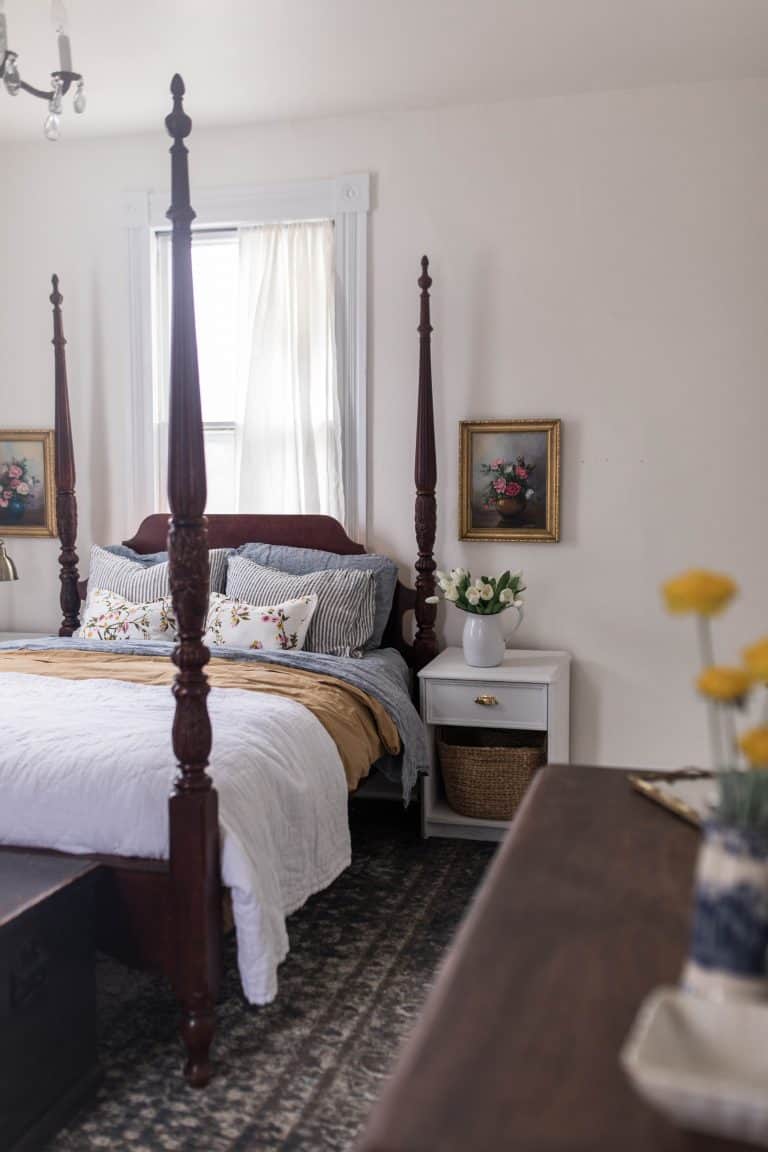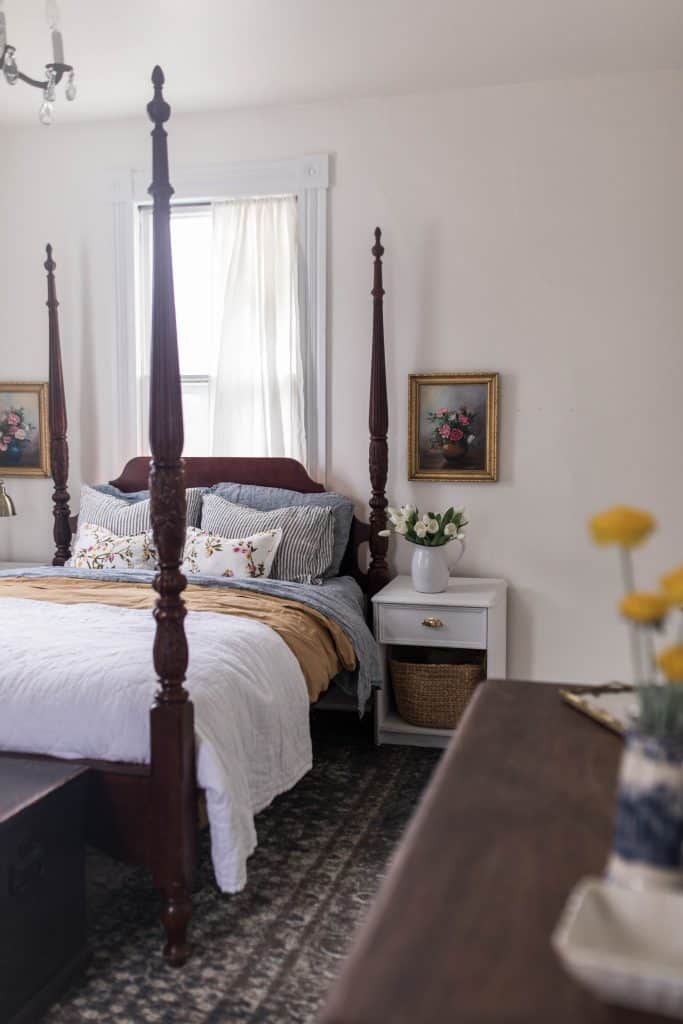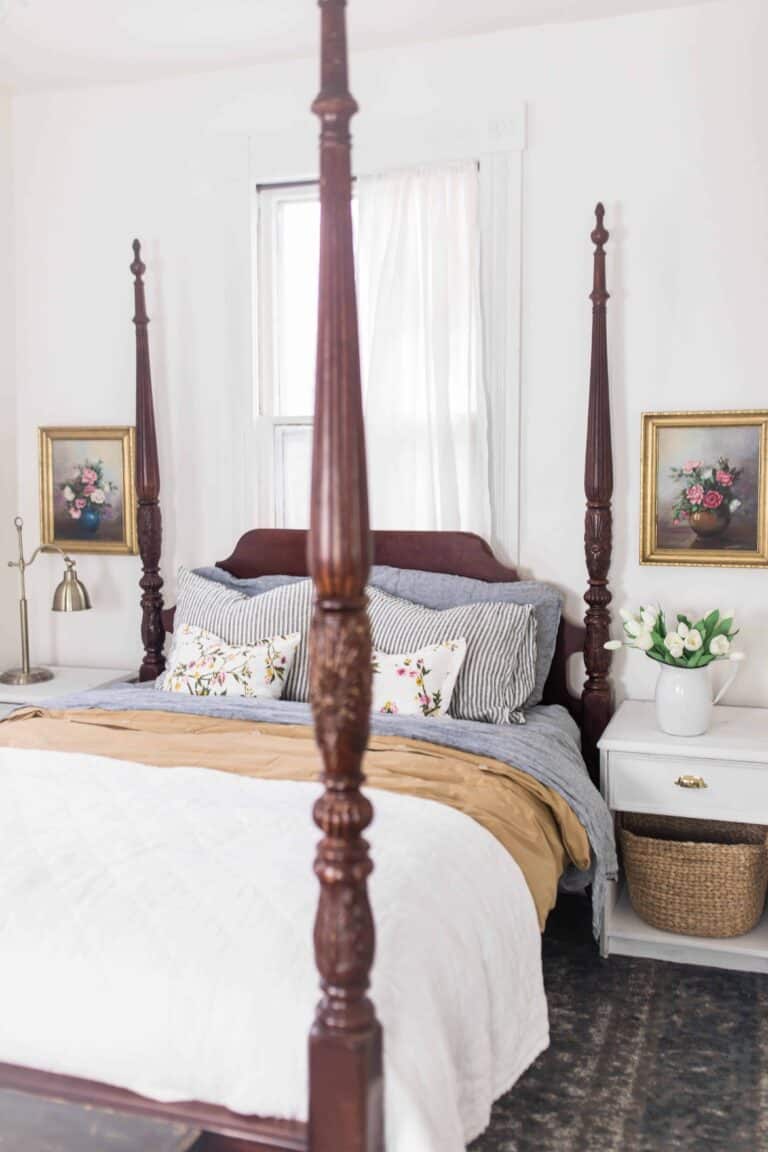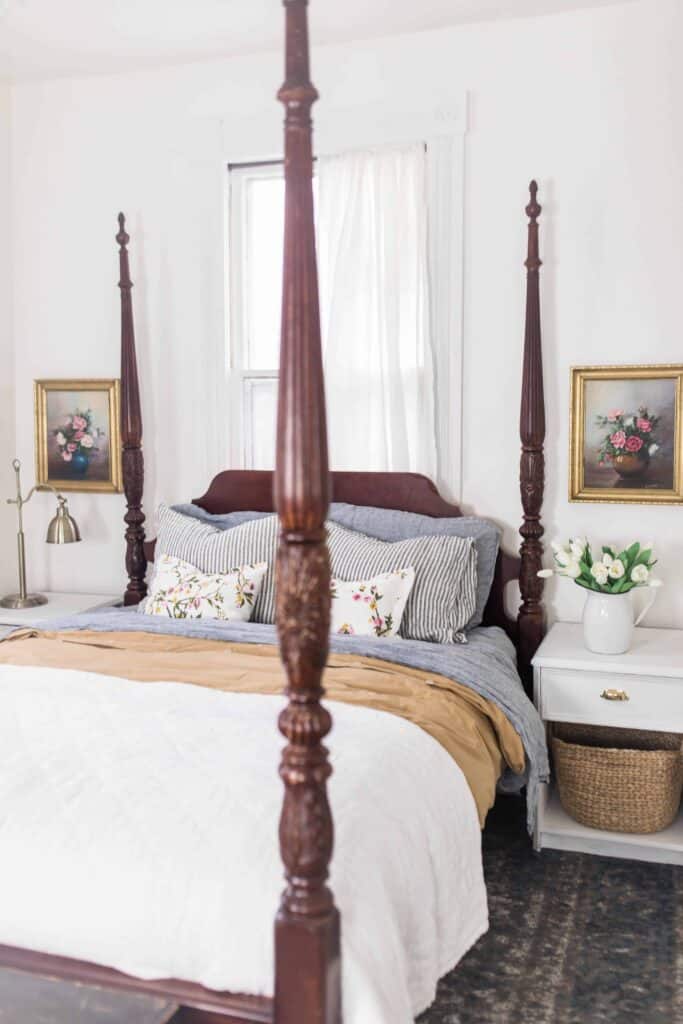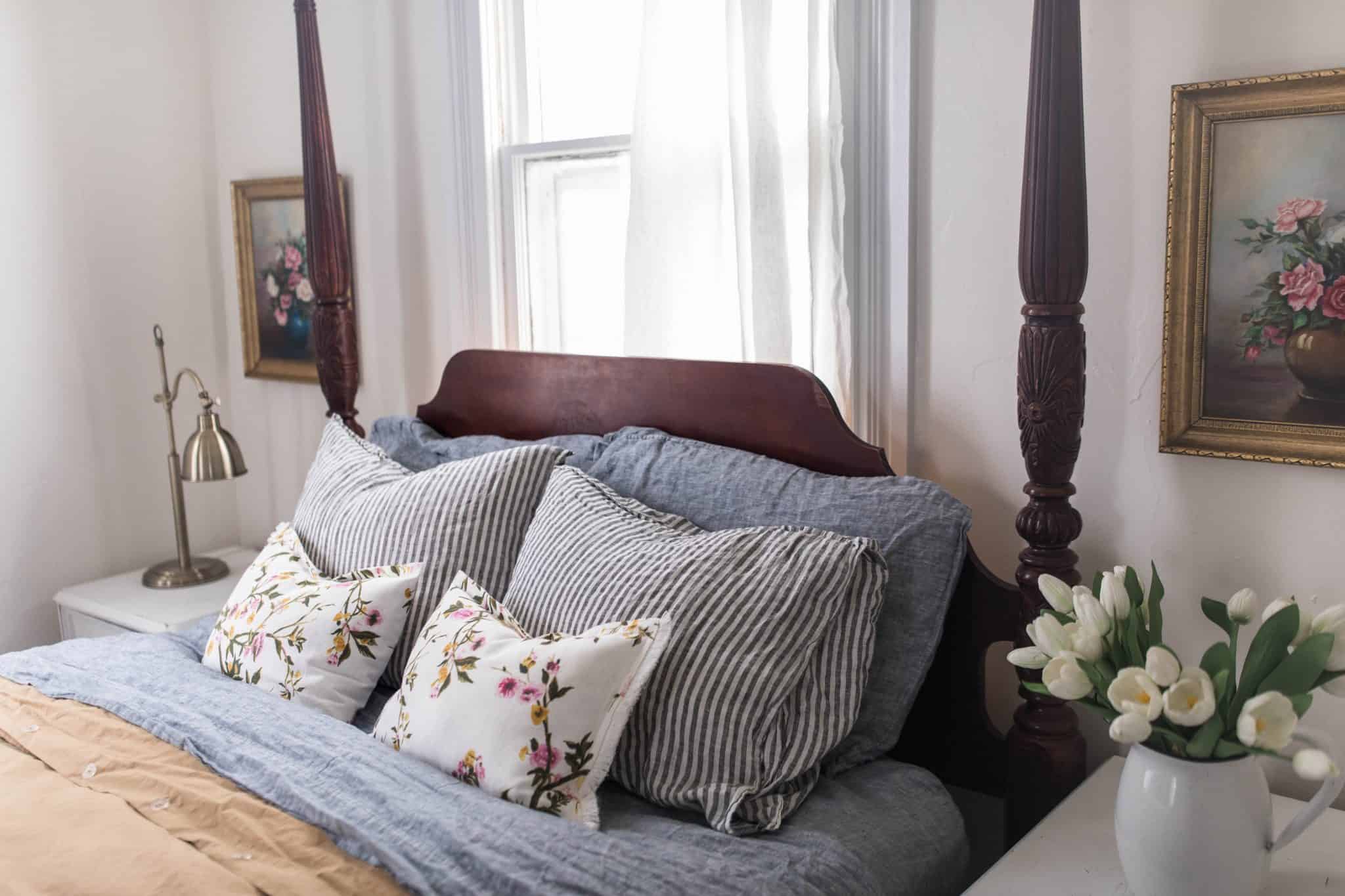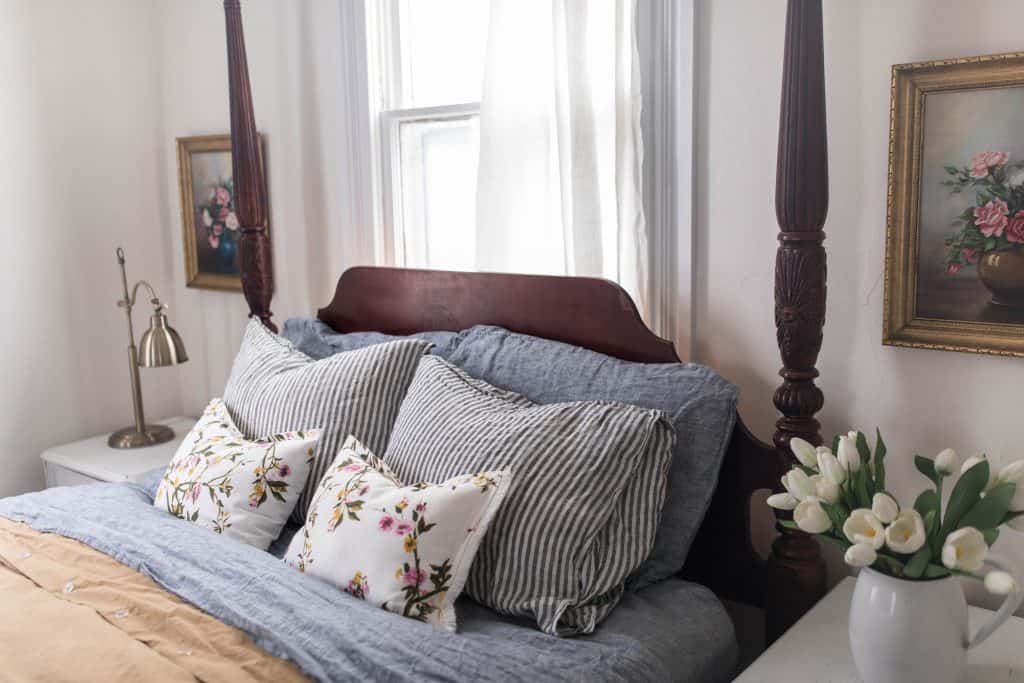 I think this style is a lot more appropriate for the age and character of our home. I hope you enjoyed this little tour of our Victorian farmhouse master bedroom with a spring makeover!
Make sure to check out Brooklinen and get $20 off your order over $100 with code boone20.
Thanks so much for stopping by the farmhouse!