I am so excited to embark on a full victorian farmhouse kitchen restoration. This space is in need of a little TLC to brighten it up and bring it back to something reminiscent of the time it came from.
When we first walked through our farmhouse, this kitchen renovation project was immediately at the top of my list. Currently the space is very underutilized and impractical. When I am trying to cook a big from-scratch meal for my family, I am frustrated by the lack of work space.
Meanwhile, the rest of the kitchen is a vast open space.
Victorian Farmhouse Kitchen Design Plan
Goal #1 Work Space
To add work space in this old farmhouse kitchen, we have a few plans. First of all, we are going to bring in an extra large work table.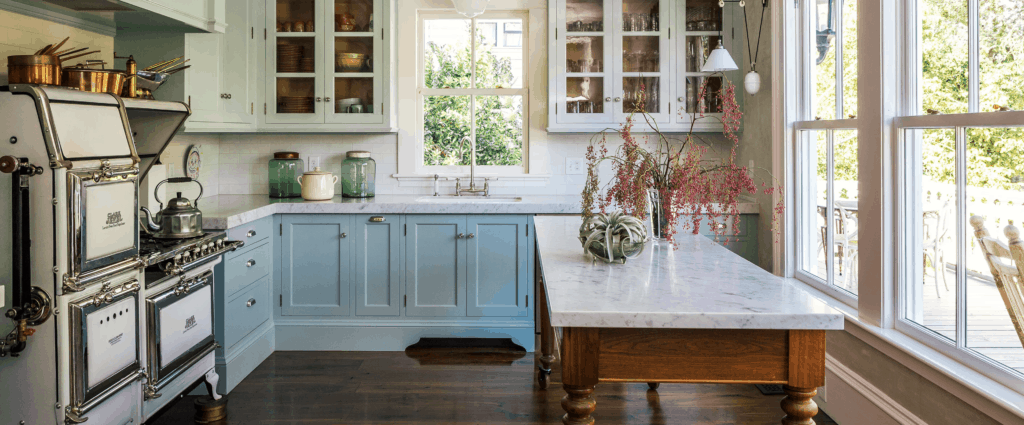 I found this perfect image on Pinterest from a gorgeous 1870s Victorian kitchen. It is on casters and has a marble top. I ran it by our contractor and he seemed to think it would be simple to build.
Since the back wall will now house the refrigerator and our extra wide vintage sink and stove, the added work space isn't coming from the back wall. The extra long work table will be the perfect added counter space.
Goal #2 Historically Accurate
One thing I definitely wanted to break away from in our new house is the modern farmhouse trend. Don't get me wrong, I still like subway tile with gray grout, straight lines, apron front sinks like the Ikea farmhouse sink we had in our last house, and shiplap. The problem is it will look absolutely wrong in our Victorian farmhouse. Our home is filled with ornate details, curves and loads of vintage charm. Trying to make it something it is not will only make it look dated when modern farmhouse is over.
I hired my friend Paige from Farmhouse Vernacular to help me draft up some design plans that would honor the time period of our home. She is a history buff with some serious design skills. I love what she drafted!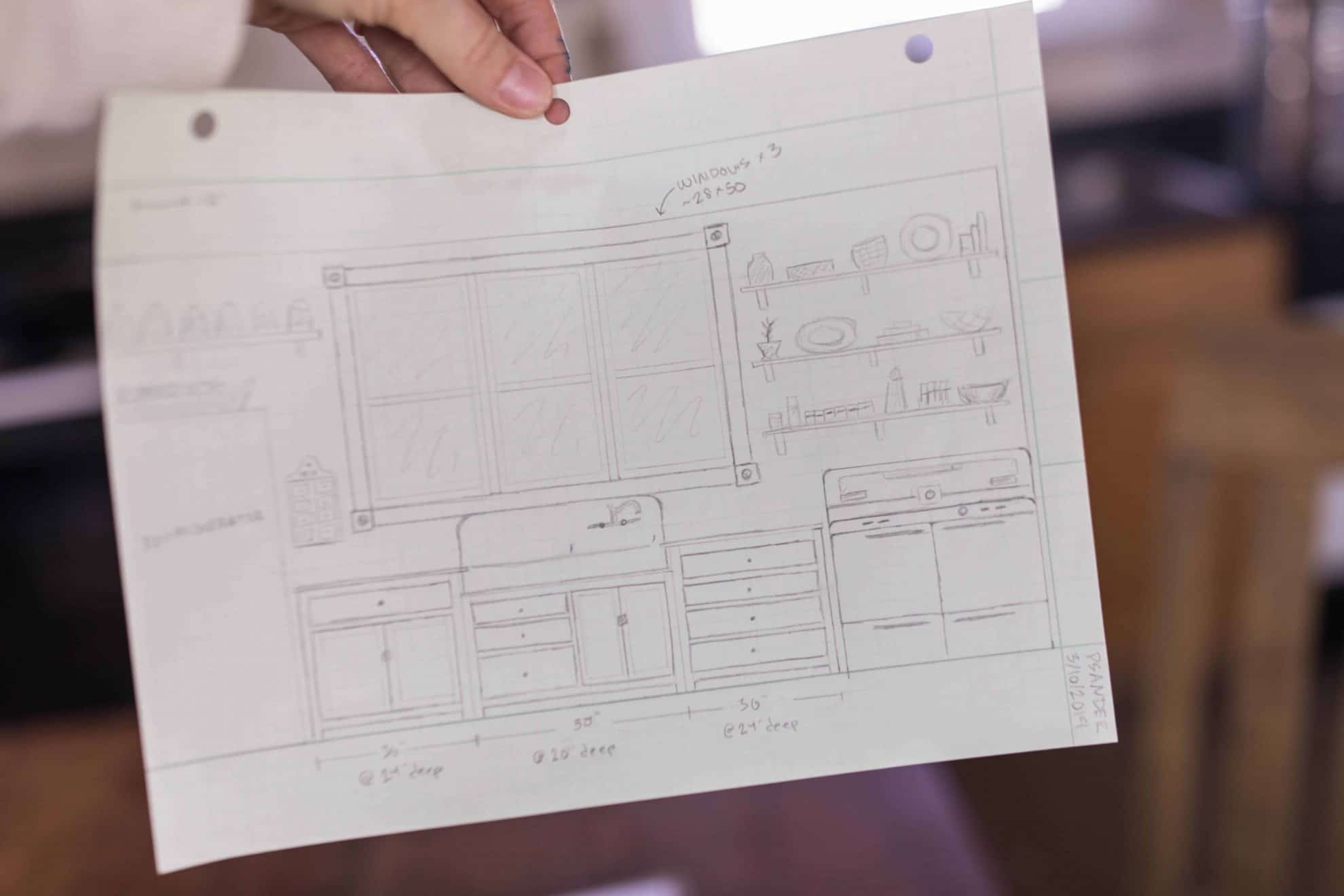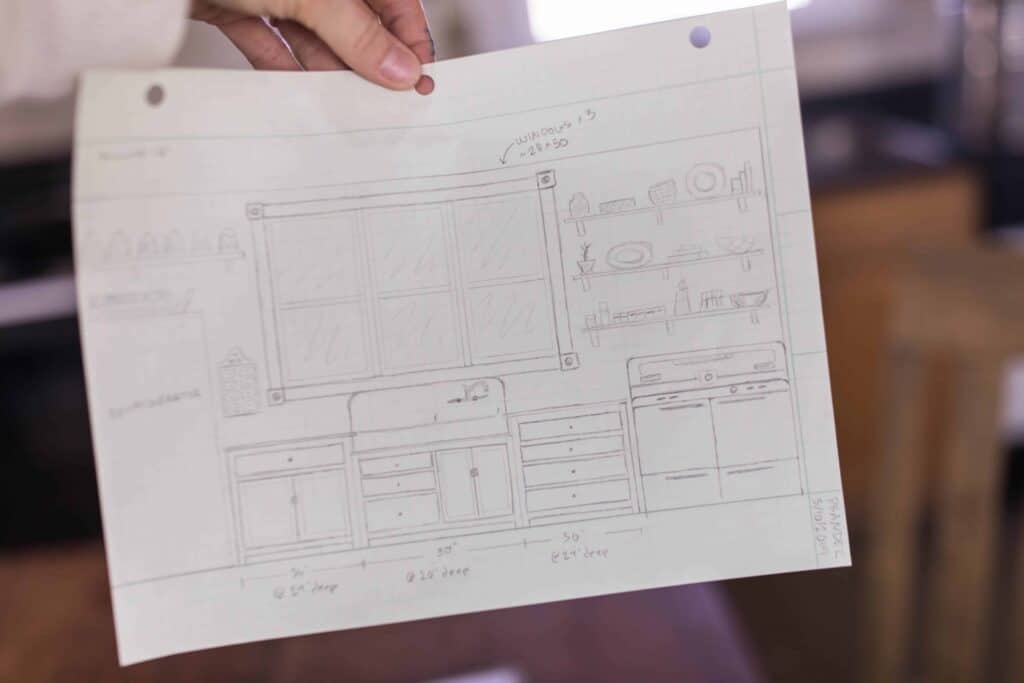 My office will be hidden behind built-in cabinets. There is a great little nook in the kitchen that is the perfect central location in our home for me to work on my business.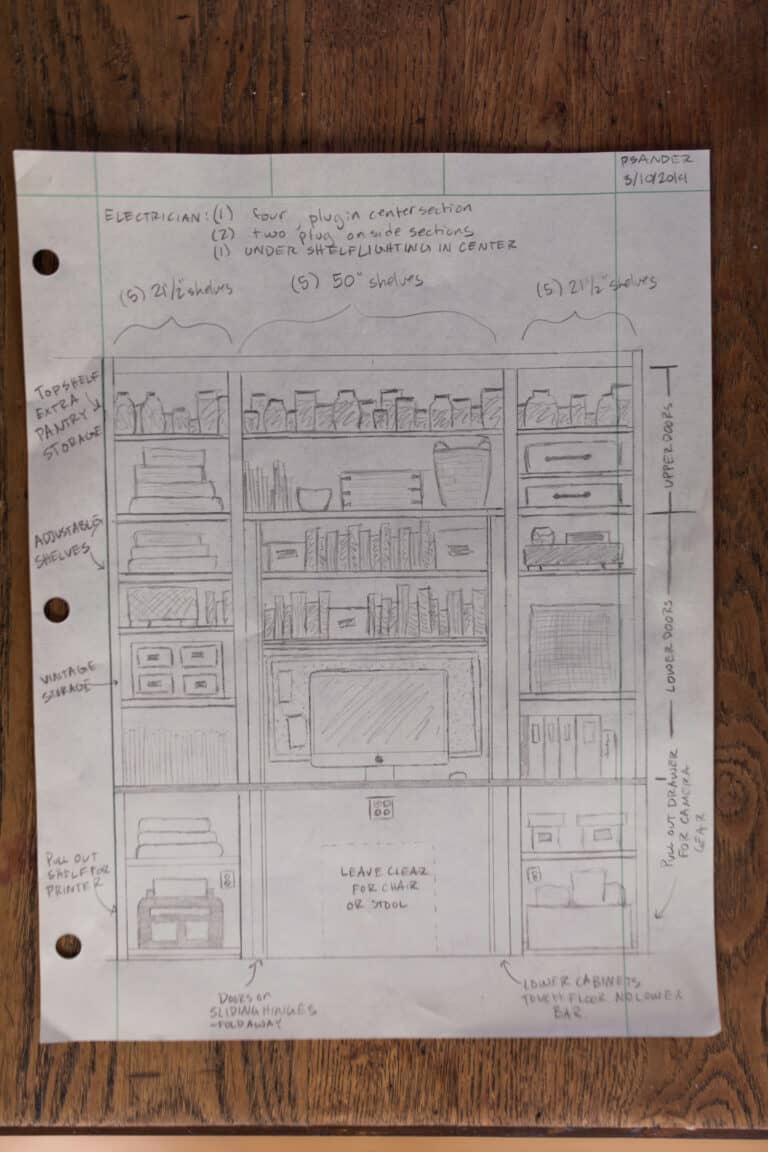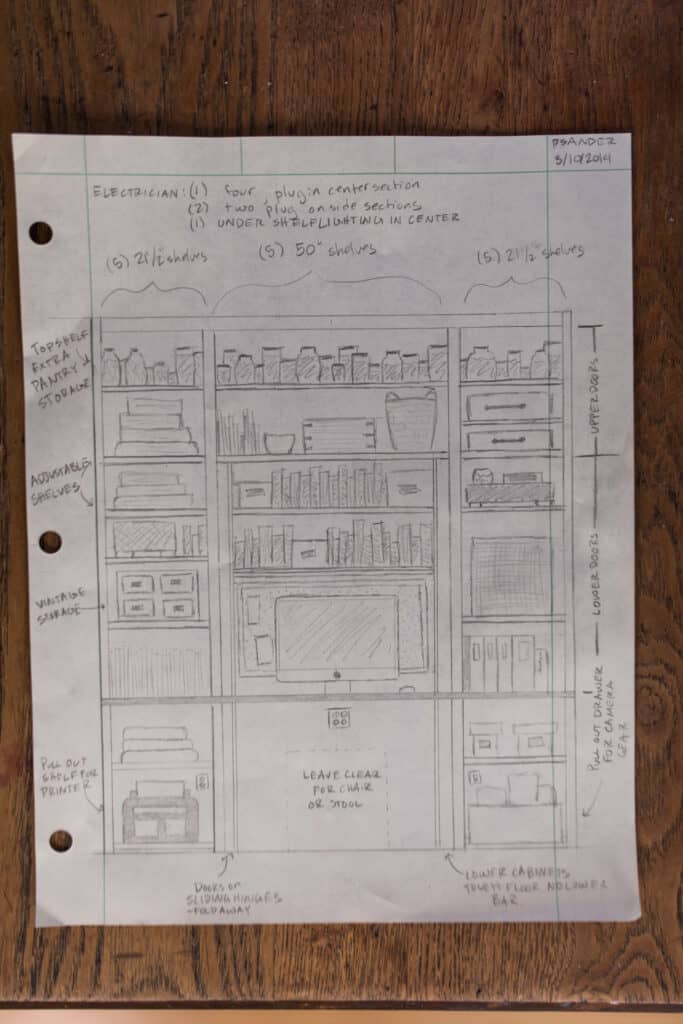 Now, of course, the new design will not look EXACTLY like a Victorian kitchen. It will blend modern and old and at least lend itself nicely to the period. I'm all about practicality too!
Goal #3 Light and Bright for Videos
Since my full-time gig is creating content for this blog and Youtube, I need a kitchen with TONS of light and bright colors to bounce light. That is why I opted to expand the one tiny kitchen window to three large windows. I also plan to paint the cabinets white. Videos will be shot with me standing at the new work table with the light flooding in all around me.
Video content creation played a big role in the design of this kitchen. I can't wait until my recipe videos are pretty again!
Stay tuned for more updates as they unfold.
Thanks so much for stopping by the farmhouse!
Get our other Farmhouse restoration videos and blog posts
Come See our New Farmhouse | Farmhouse Restoration Before Tour
Farmhouse Restoration Update- The Hardwood Floors
Reveal After all the Paint and Refinished Floors
Farmhouse Master Bedroom Tour in the new Farmhouse
Pin it for later