Its time again for our farmhouse fall front porch tour! Mums, gourds, grain sack fabrics, wood tones and white set the stage for an inviting entrance to our farmhouse for the cooler months.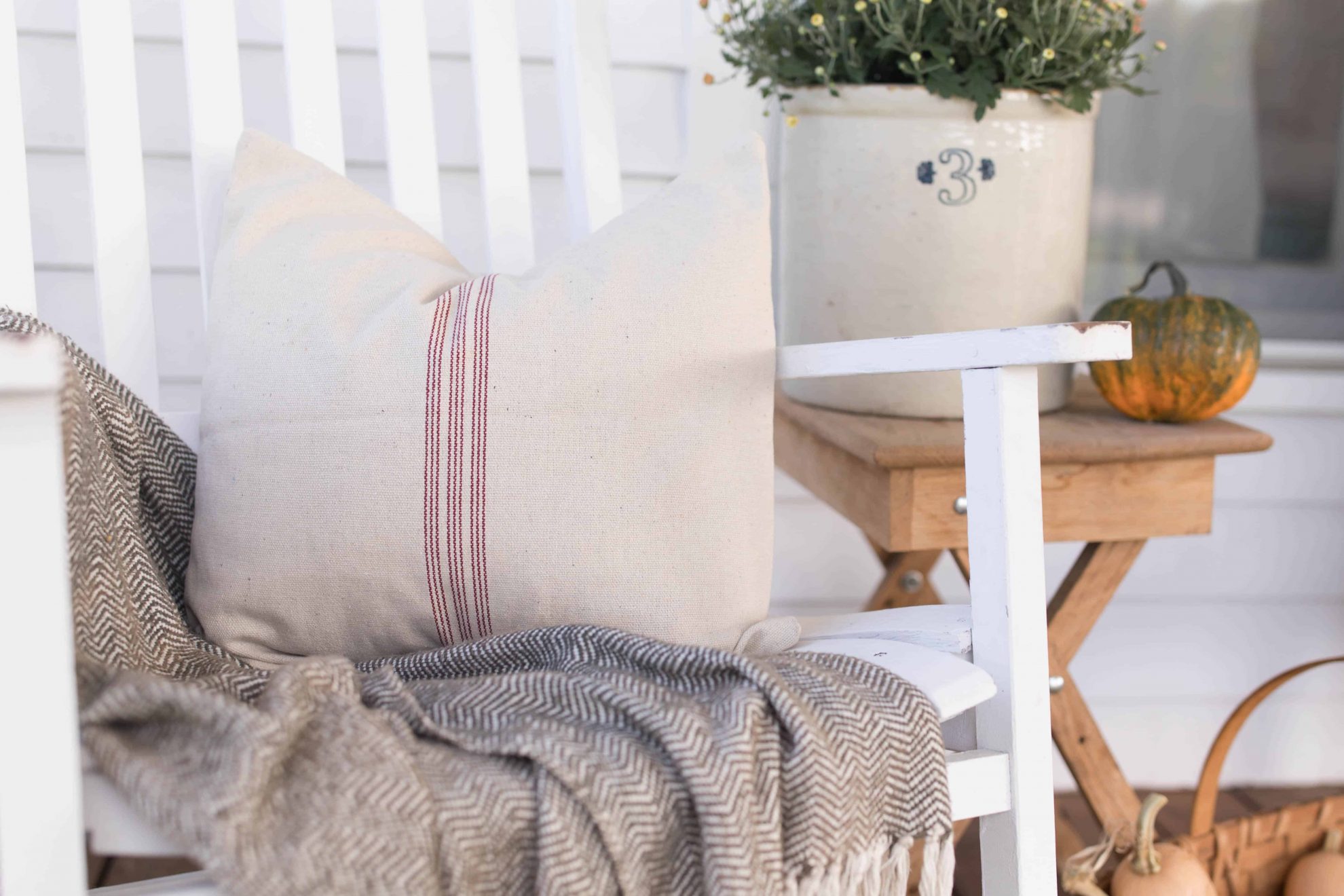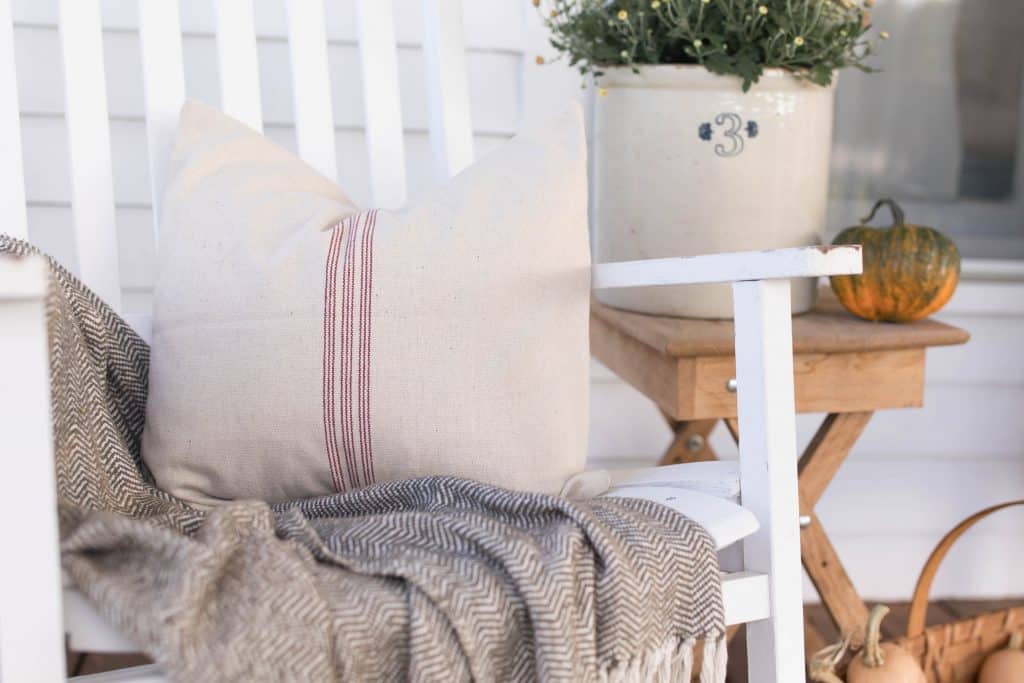 This post may contain affiliate links which means I make a small commission at no extra cost to you. See my full disclosure here. 
Fall blog hop
Today's post is in collaboration with some blogging friends of mine. Make sure to read all the way to the end to see who else is sharing fall inspiration today.
Seasonal Decorating
I have to be honest, decorating has been a little less exciting to me in the last 6 months or so. I enjoy making things pretty, and you all know I am obsessed with DIY, but the seasons just change so quickly and I would almost prefer to just let everything in my home stay the same than worry about swapping things out.
Busy mom of 5 and business owner confessions here!
I have sourdough bread to bake, veggies to ferment and an unruly garden in dire need of some serious attention.
Shopping for the right throw blankets and pillows, and hunting down those gorgeous blue jarrahdales is just about the furthest thing from my brain at the moment.
Decorating for fall
Last year I put a lot of thought and effort into decorating our farmhouse front porch for the fall.
This year I seriously went up to the grocery store, snagged a cart full of acorn squash, butternut squash and mums to bring some simple fall decor to the front porch.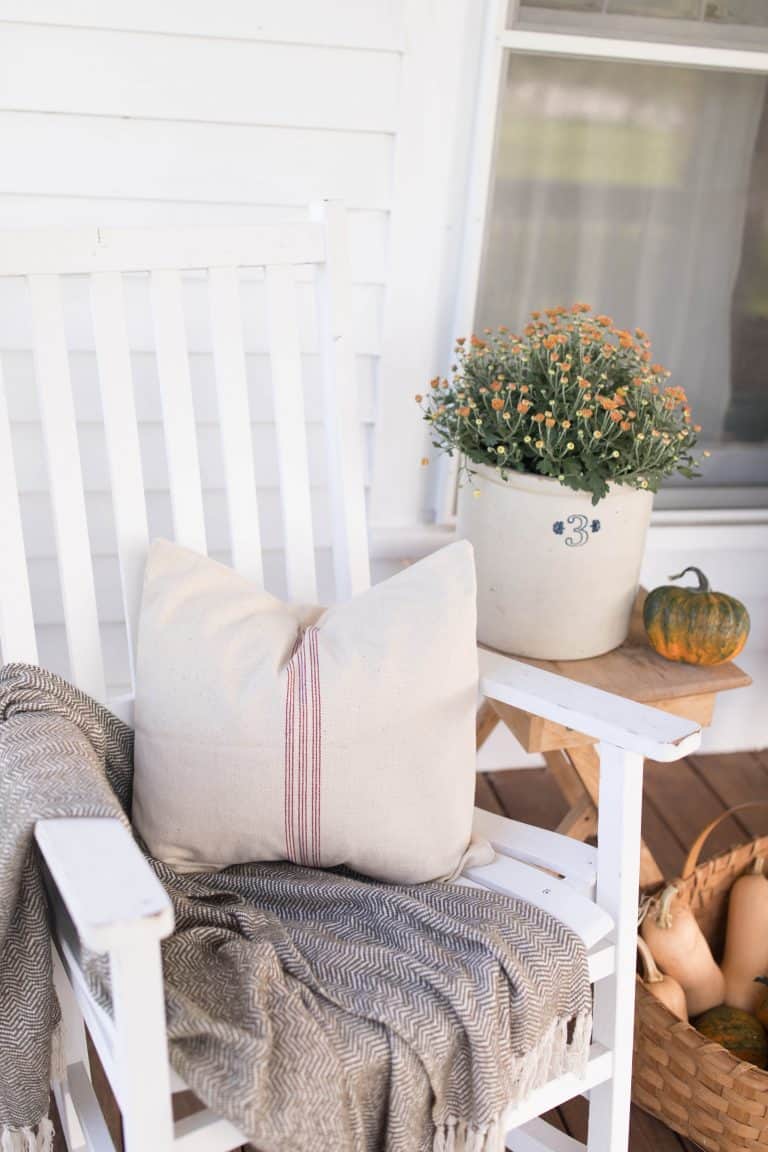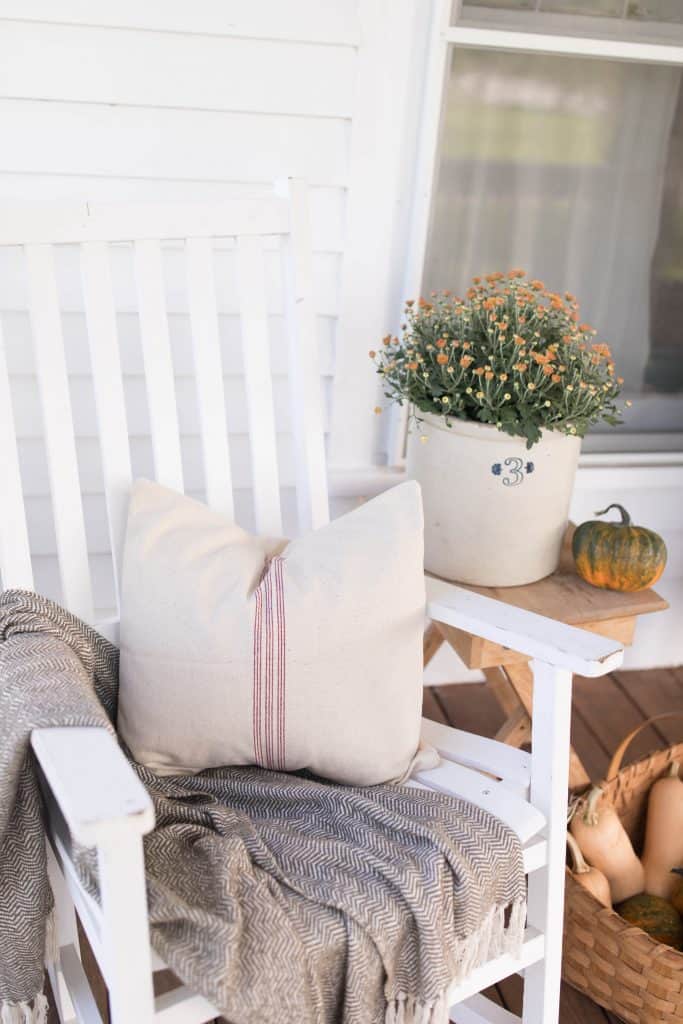 I "shopped the house" for a few other things. This is just my fancy way to say gathered unused items from the living room, bedroom, kitchen, etc., to accent the porch.
I brought out a vintage crock from the entryway and a large wicker basket I found recently that didn't yet have a home. There's also a black throw blanket from the couch and several grain sack pillow covers from my sewing room.
They all made their way out to the porch to spruce things up for autumn.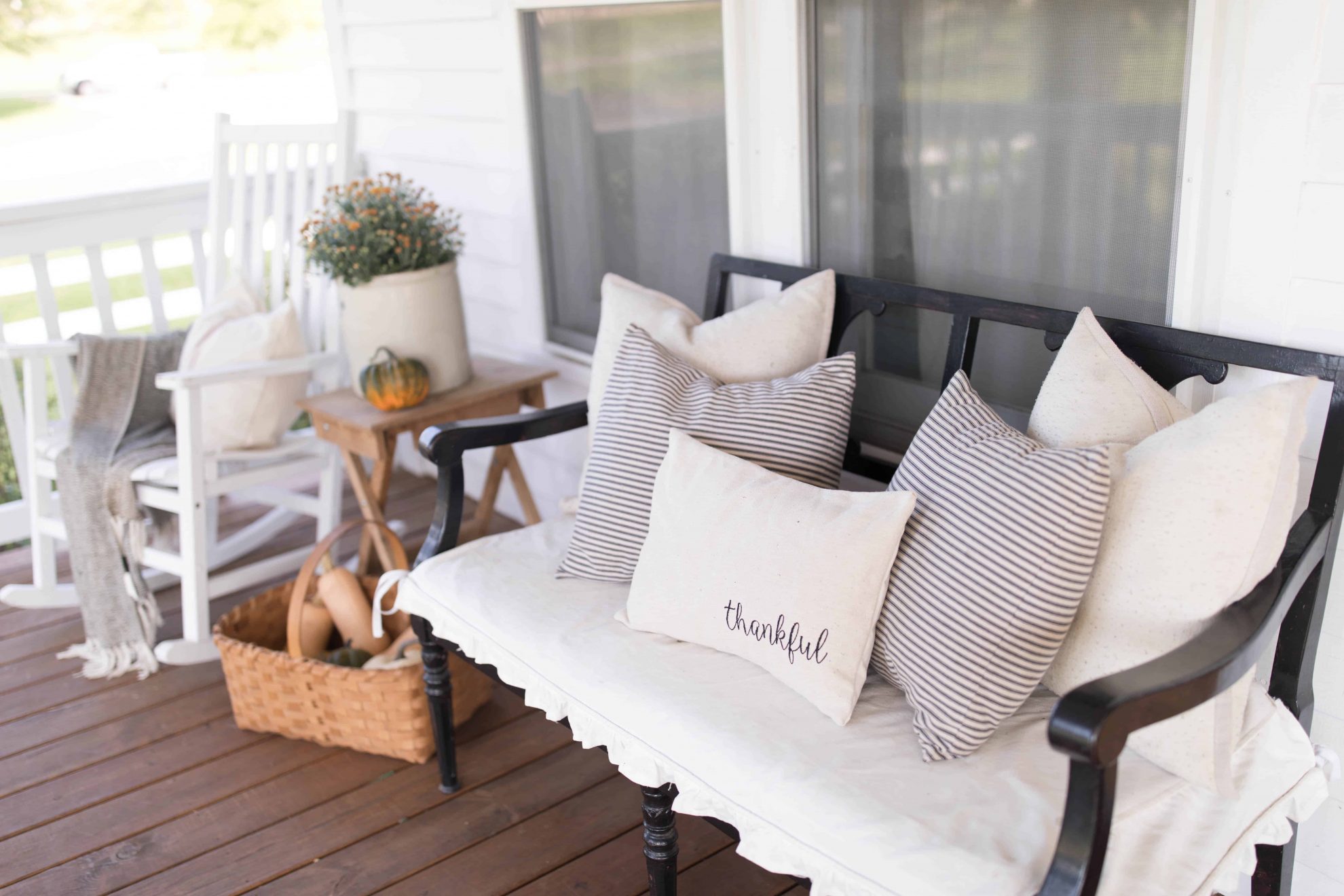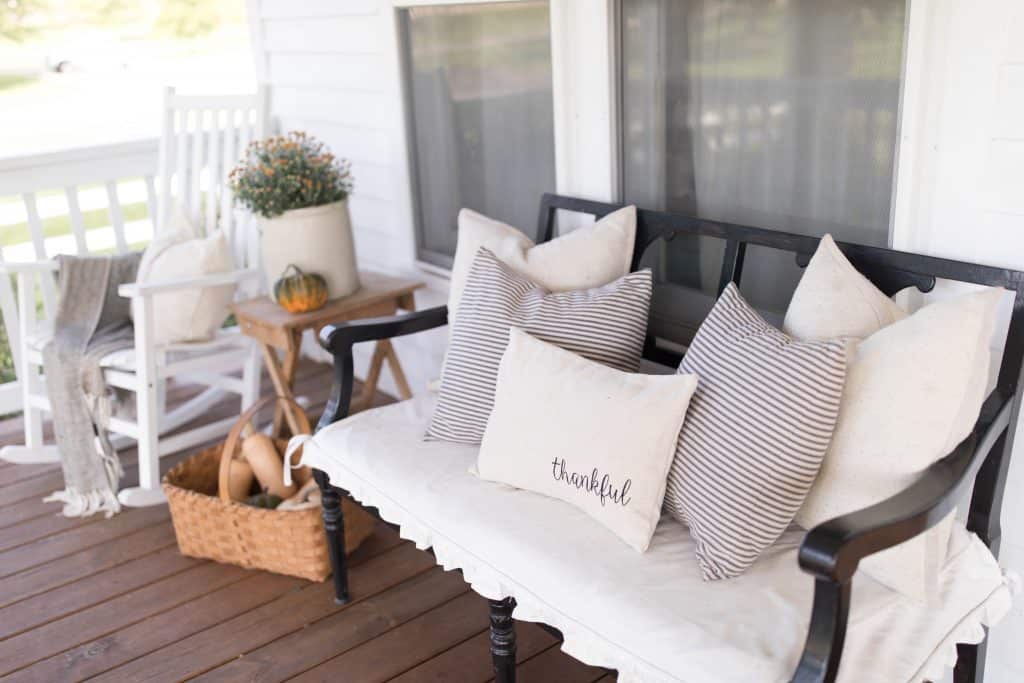 I just don't have it in me to run to Home Goods or Target every time the seasons change. Frugal and minimalistic by nature, I'd prefer to decorate with stuff I already have and groceries. We can just eat the squash when its time to bust out the Christmas greenery.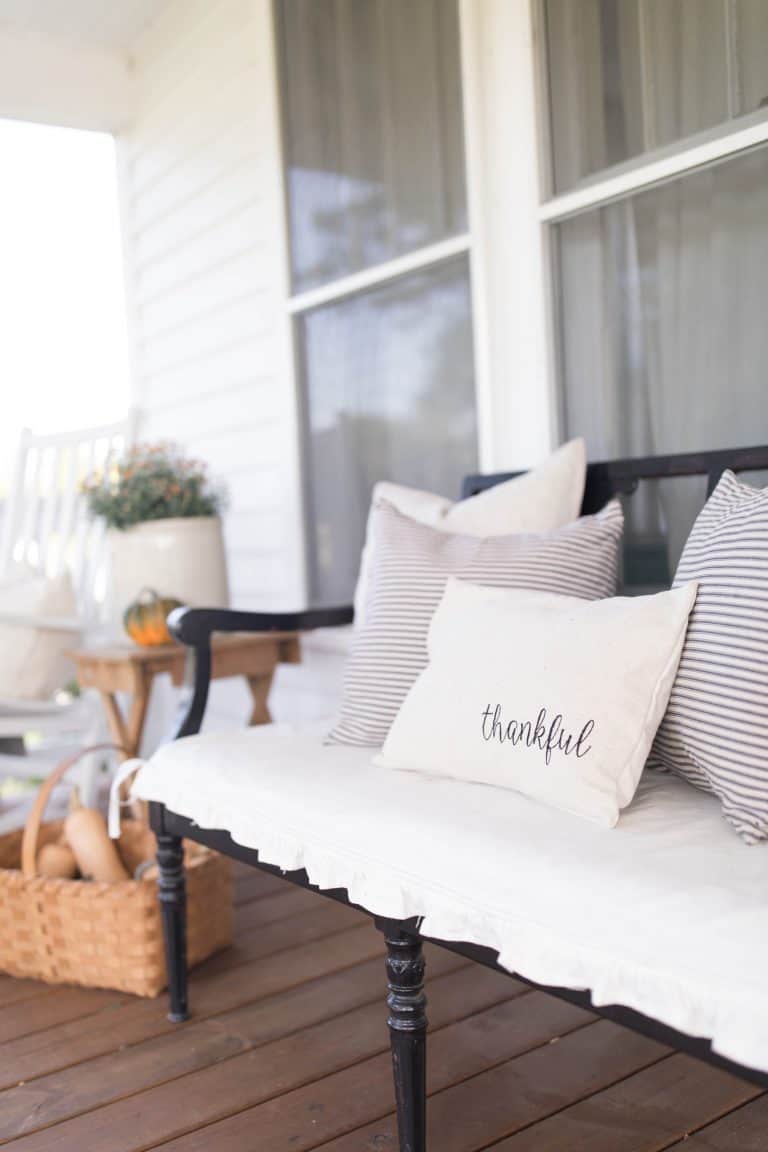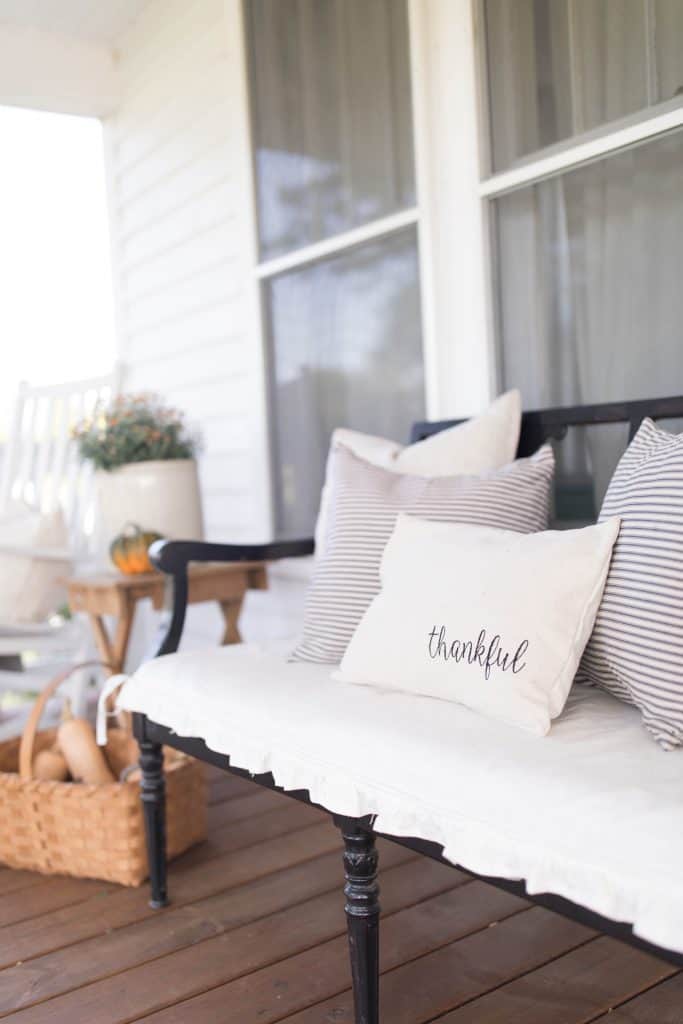 In the past I kept everything white and neutral, but I have to say I'm pretty over that trend in general. I know this may come as a shocker, but I've been craving color in my home lately.
By golly, fall is the time for oranges, reds and browns, and its about time I honor that in my decor. No more all blue and white all the time.
These rust colored mums have never looked so beautiful.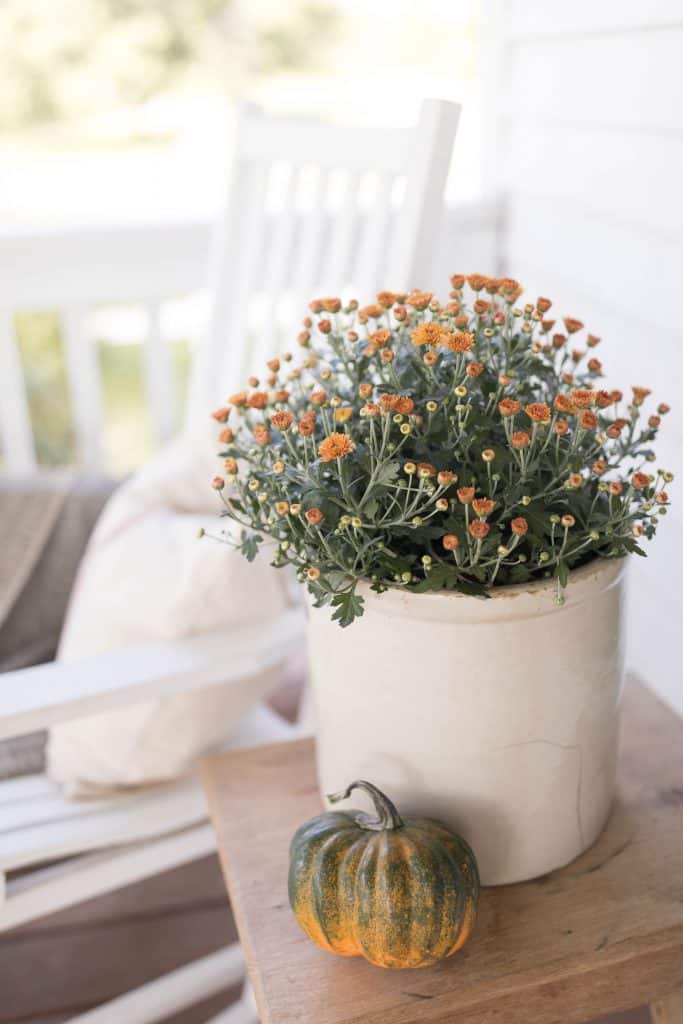 I also love the warm tones from the wood and wicker. They all lend themselves well to the pretty colors of the fall season.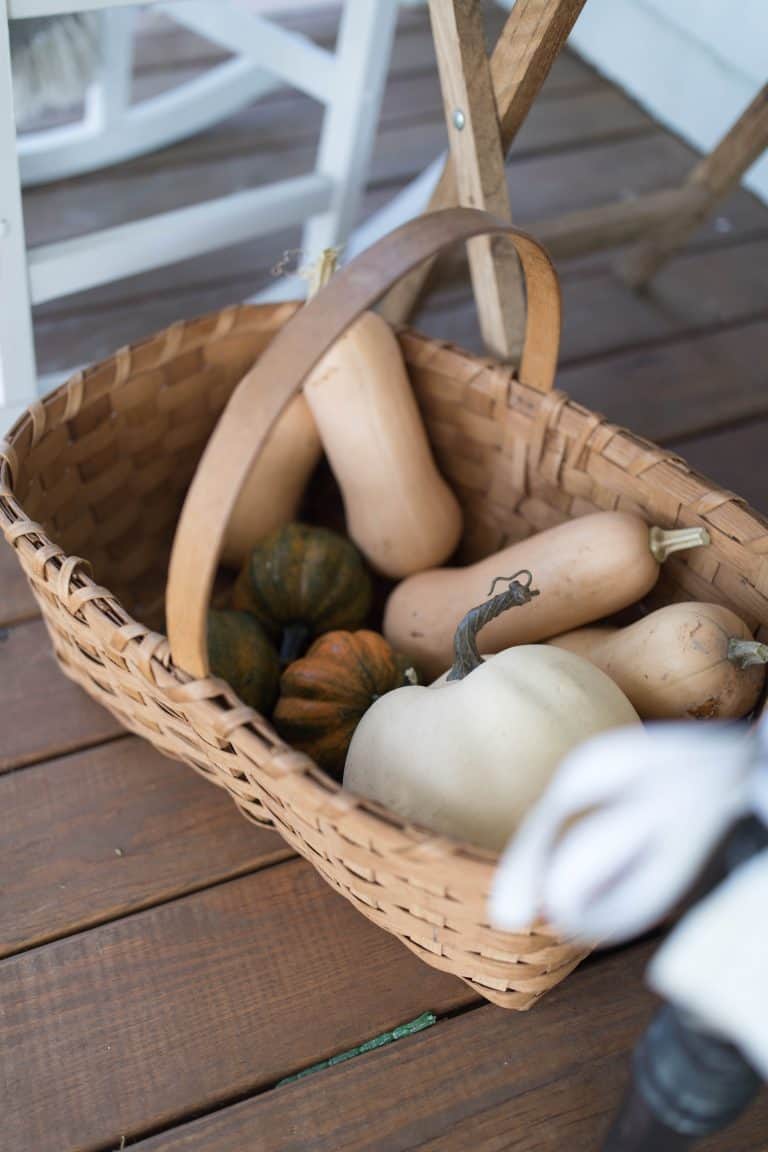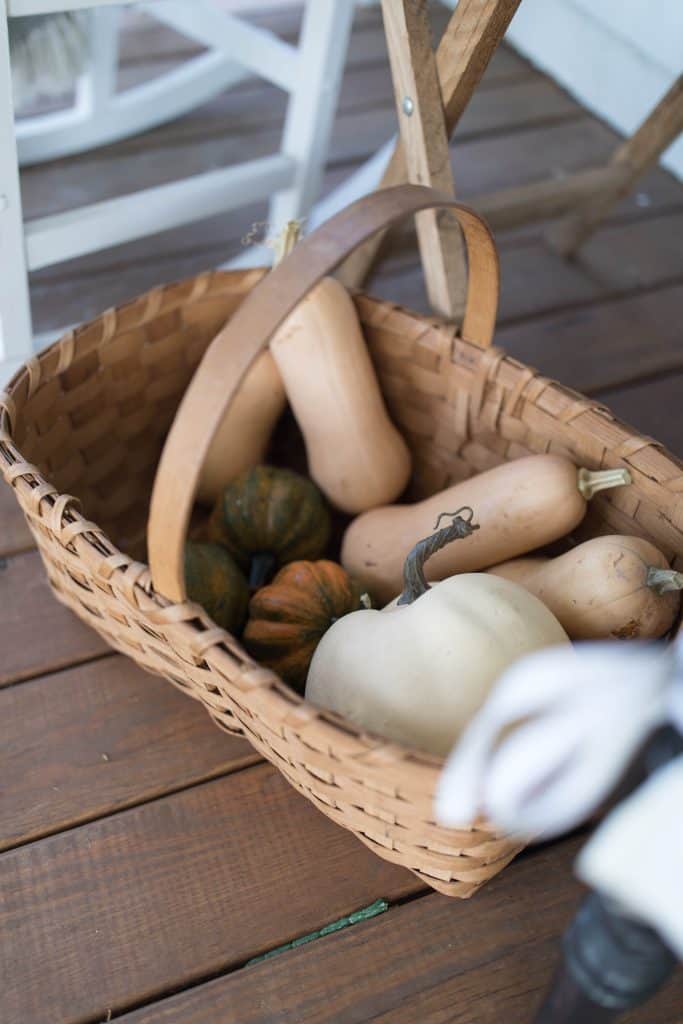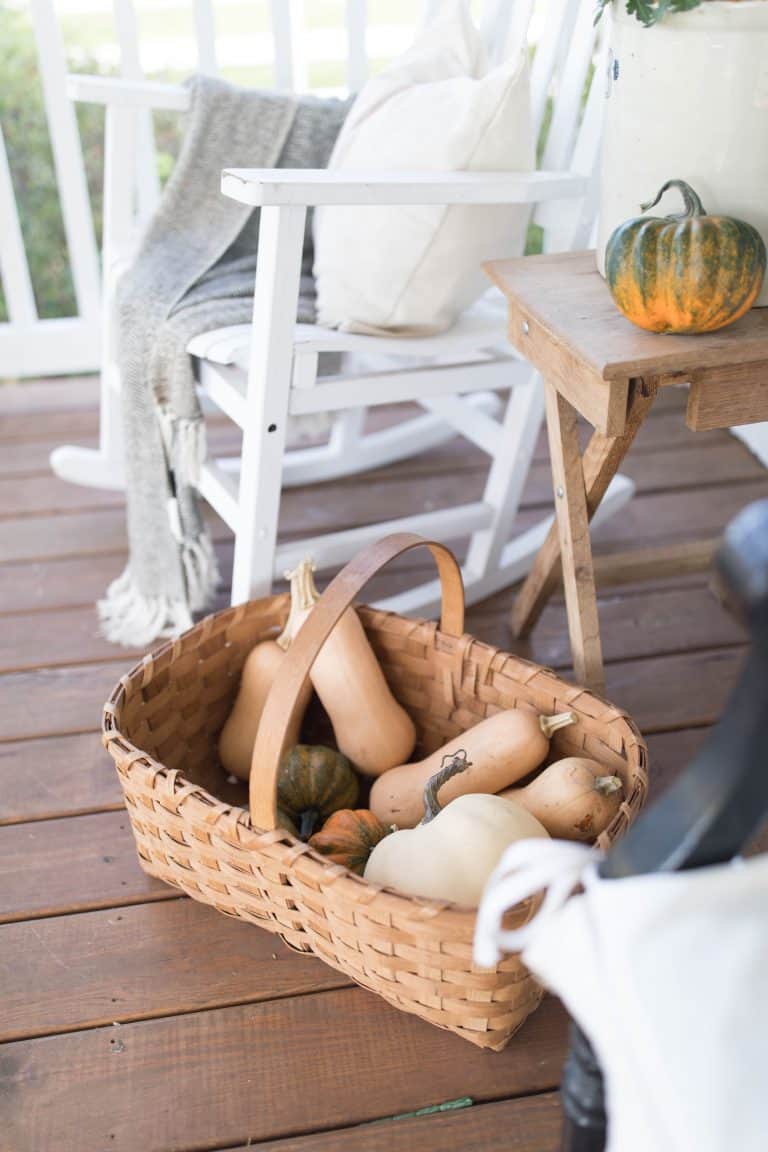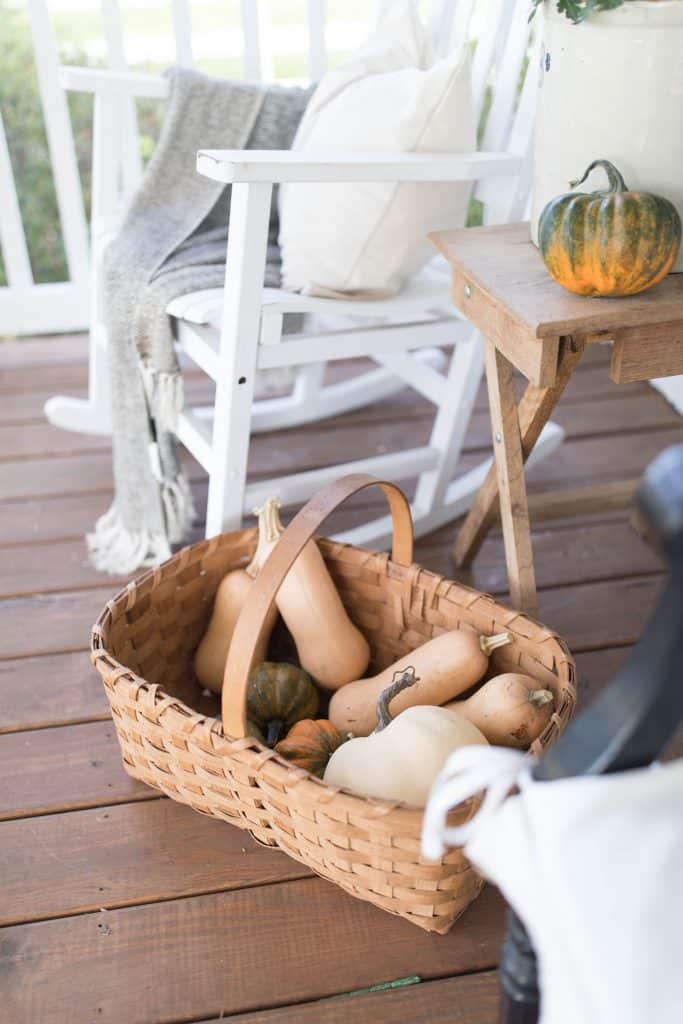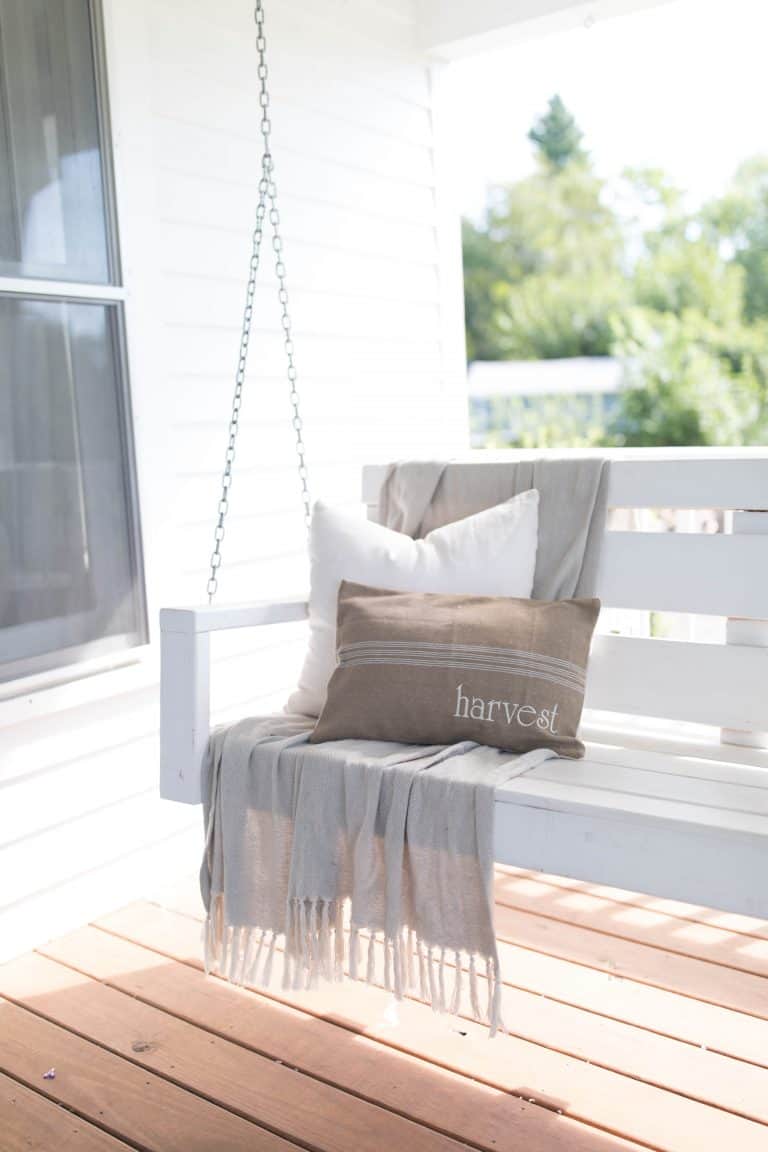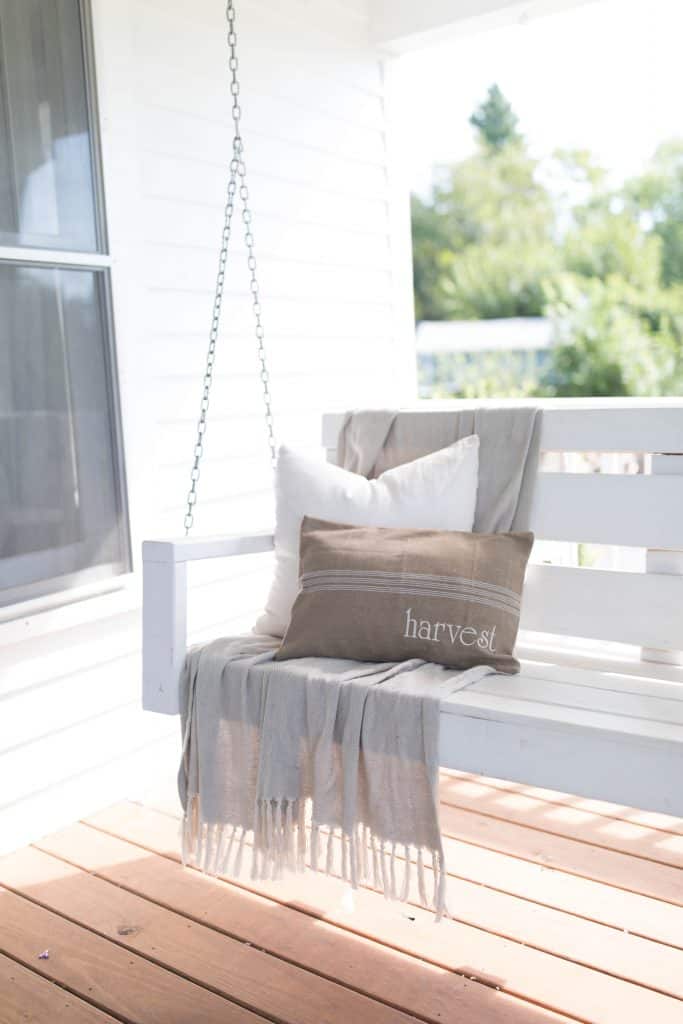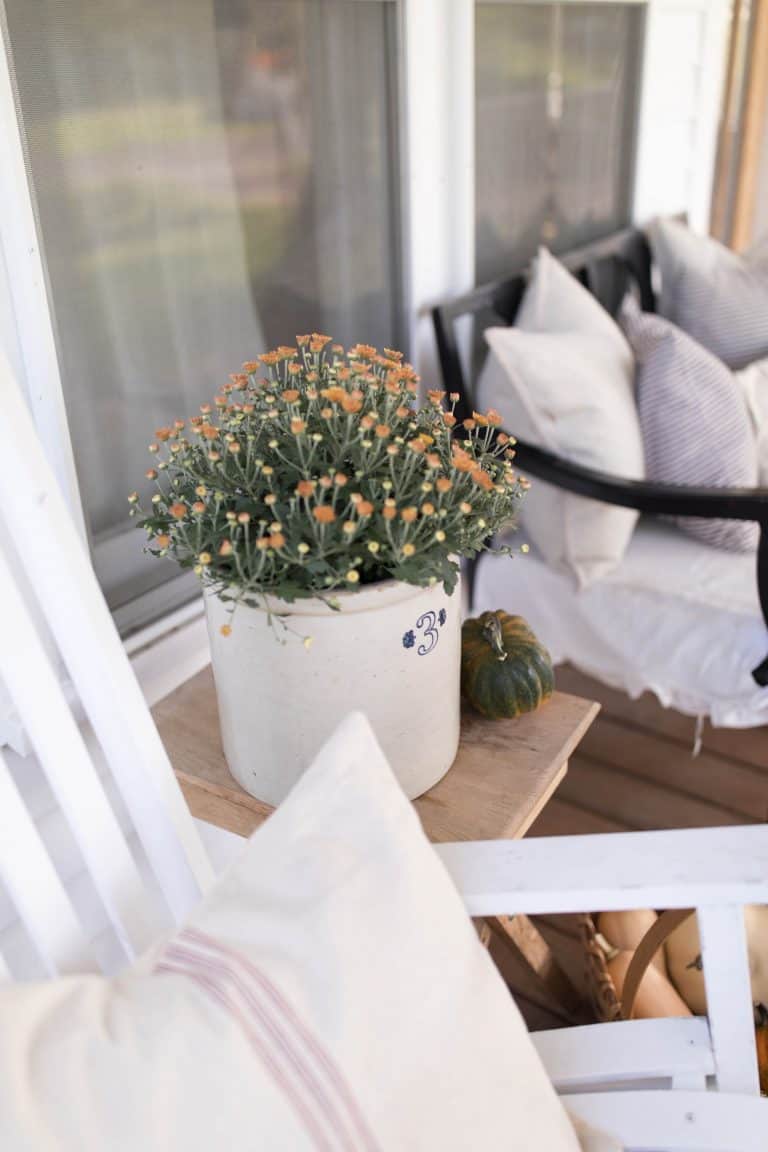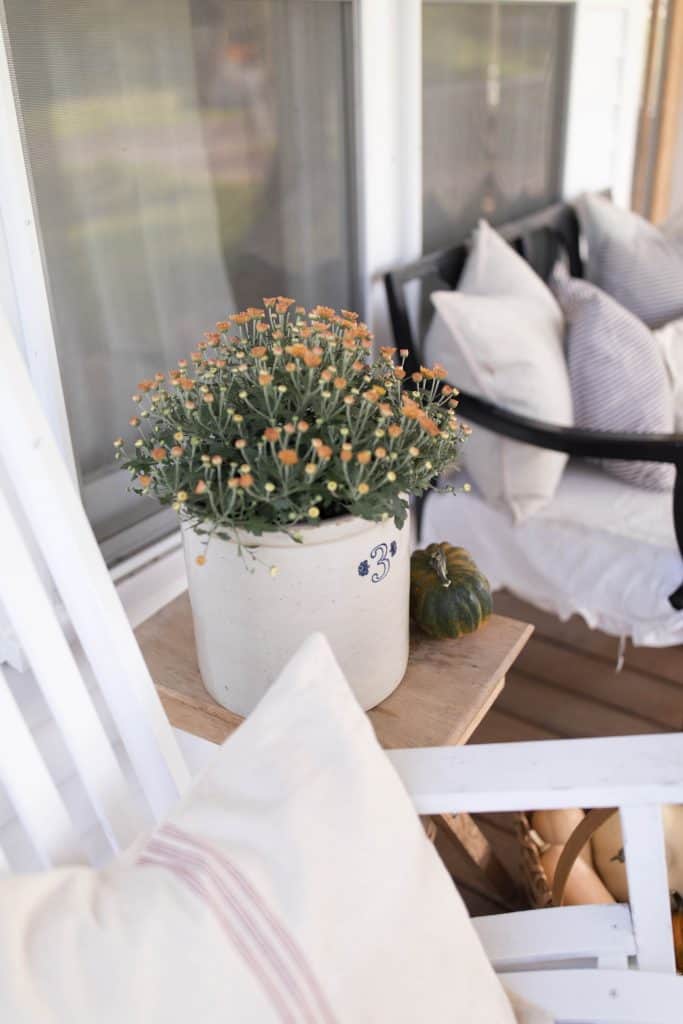 When the photography crew from Meredith came earlier this year, they left behind a galvanized tub on the porch. Up until a week or so ago, it had beautiful purple flowers planted in it. I removed those and added more squash and gourds for the fall season.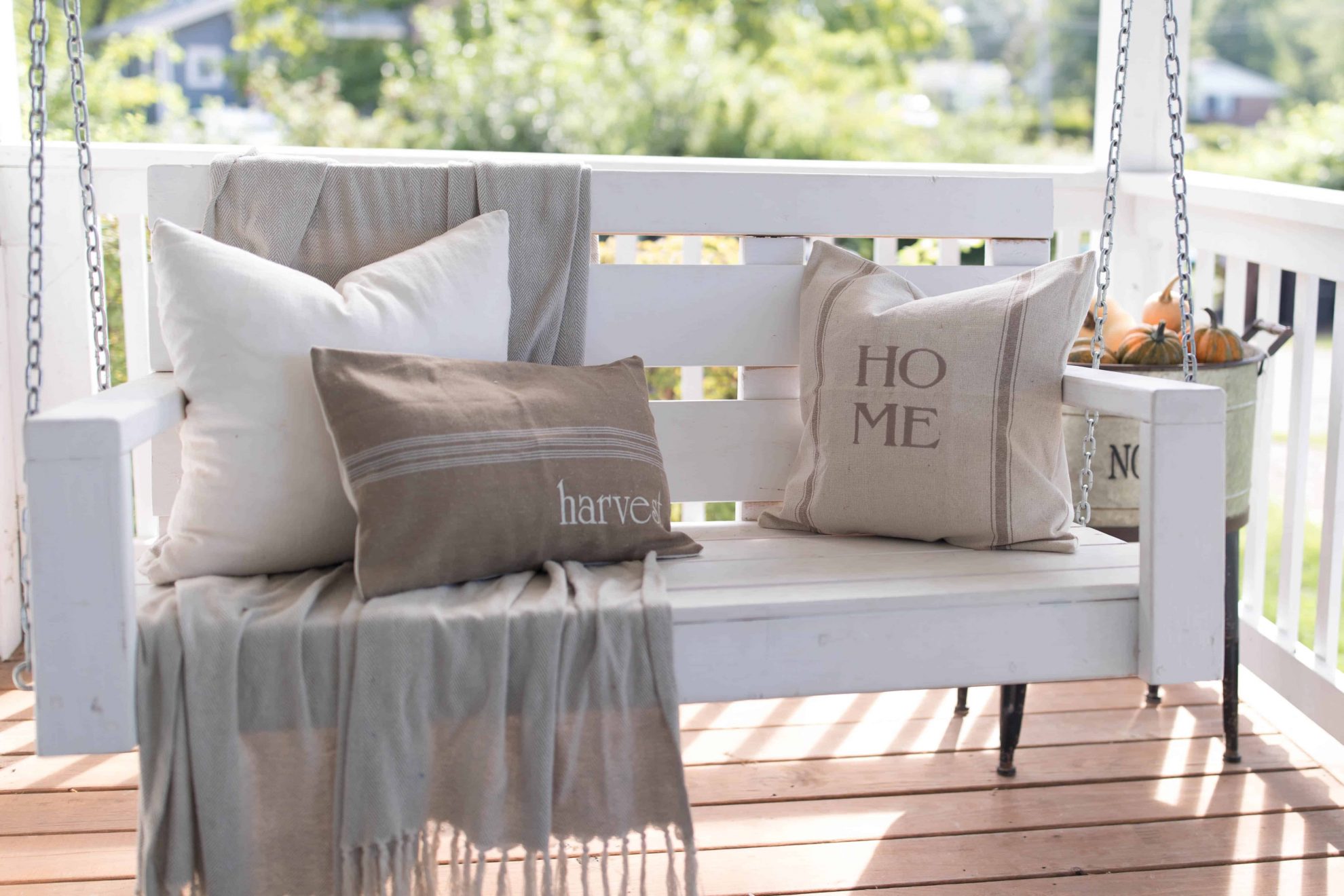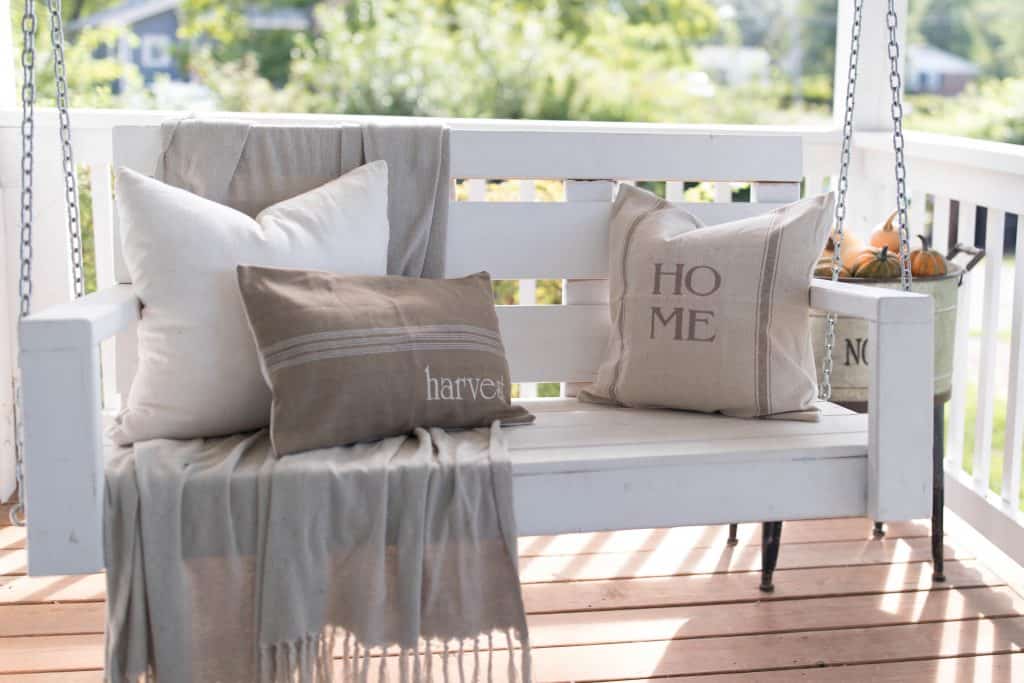 The Farmhouse on Boone Fall pillow collection
All the pillows on our porch are made from the farmhouse.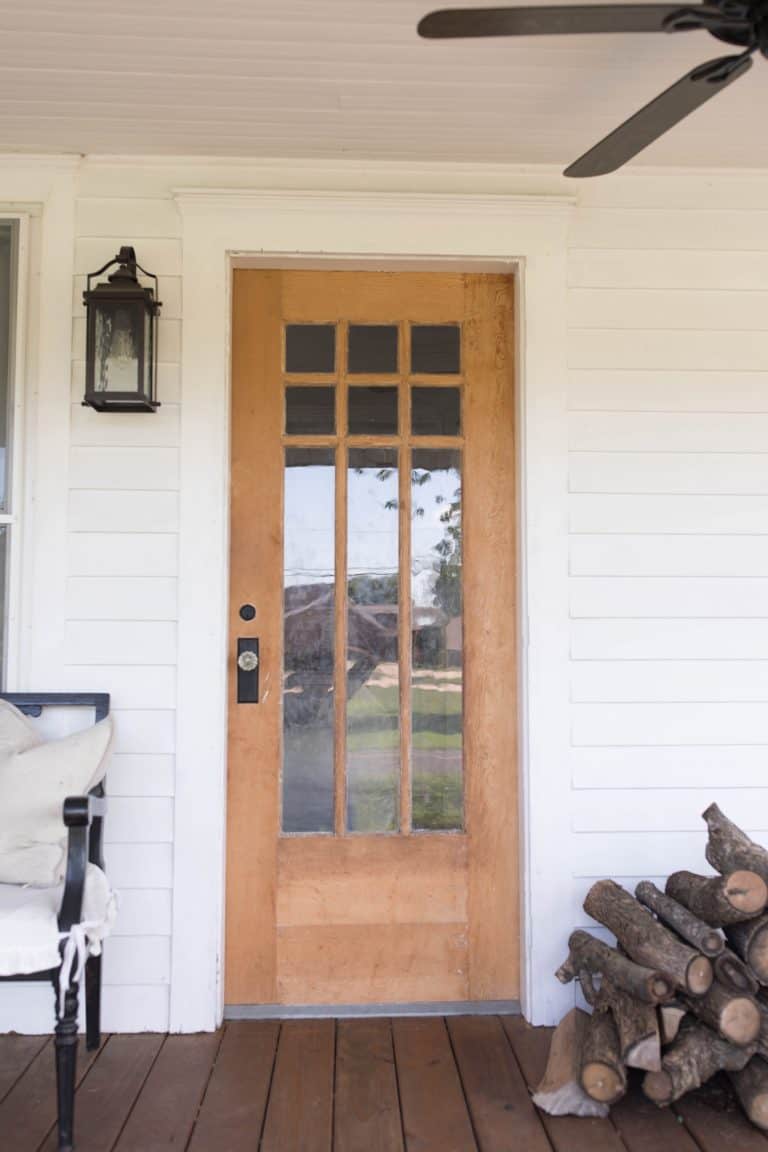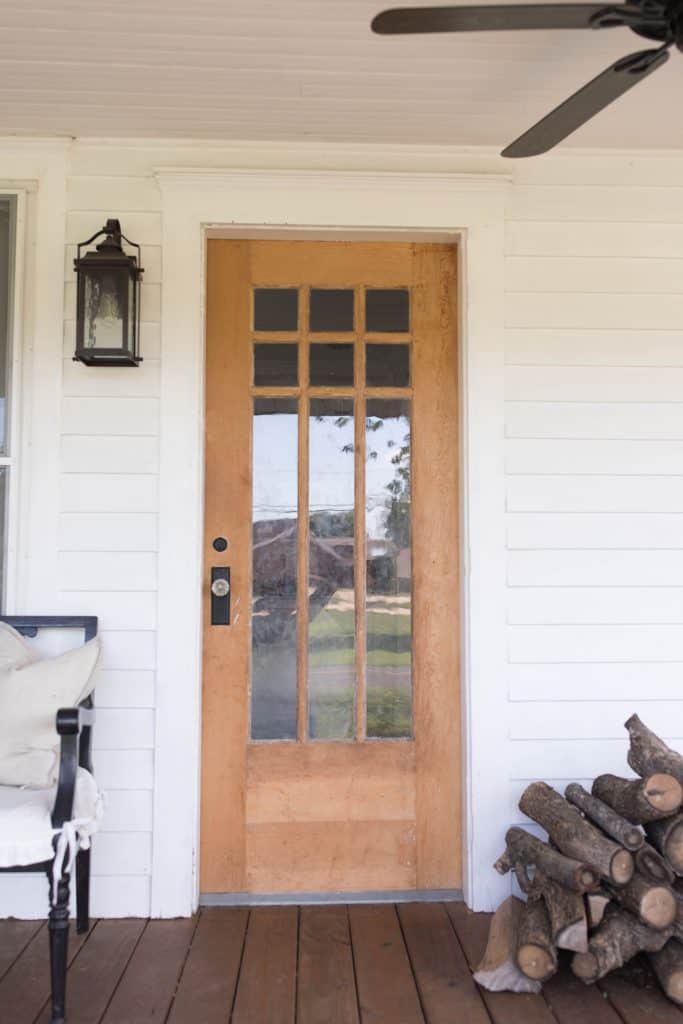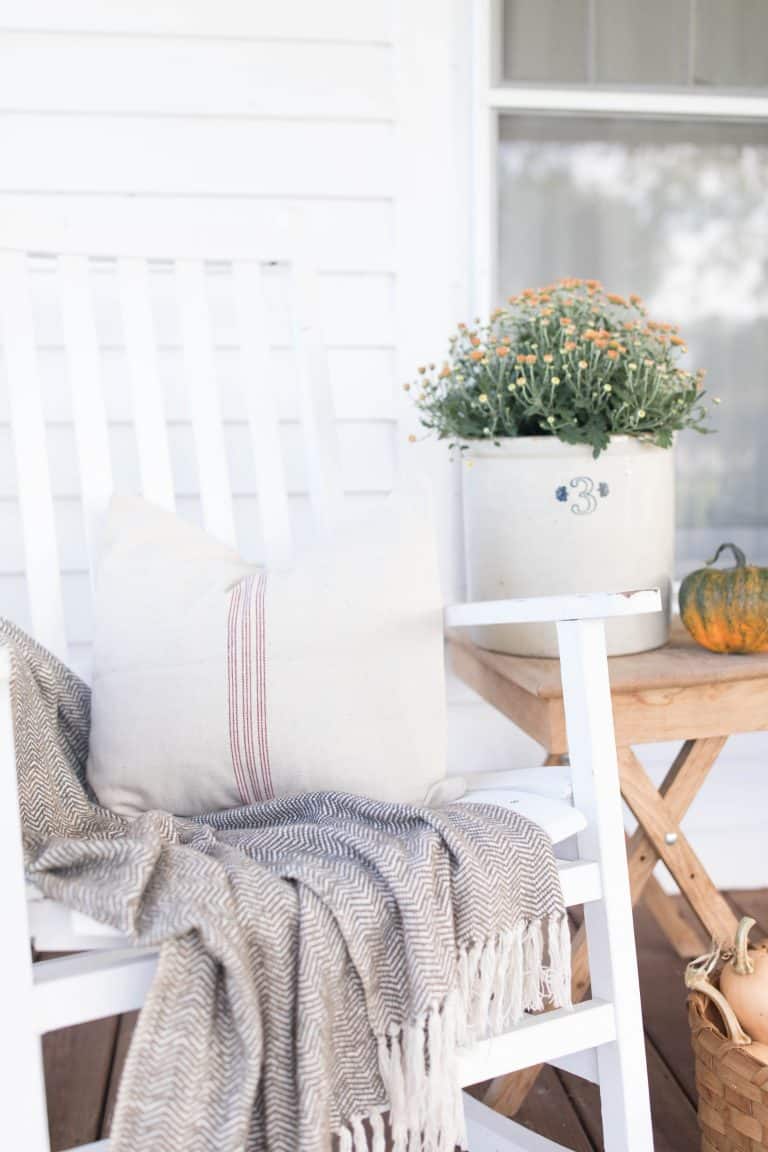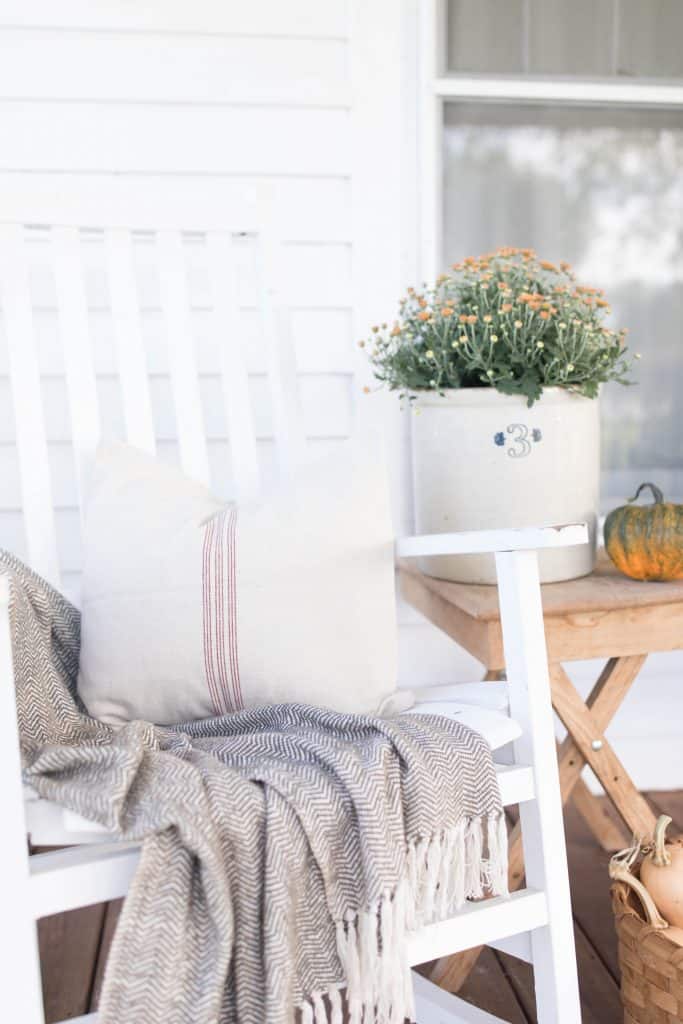 Projects from our fall farmhouse front porch
Our complete porch renovation before and after
How to strip the paint from an antique door
We built our porch swing from these plans.
Shop our Farmhouse Fall Front Porch
Now go visit my blogging friends for some more great fall inspiration:
Bees N Burlap | Cynthia Harper Living | Designs by Karan | Farmhouse on Boone
Finding Lovely | Grace In My Space | House Becomes Home | Niña & Cecilia
Pin it for later