Learn how to make drop cloth curtains with this simple video tutorial. These drop cloth curtains are easy and quick!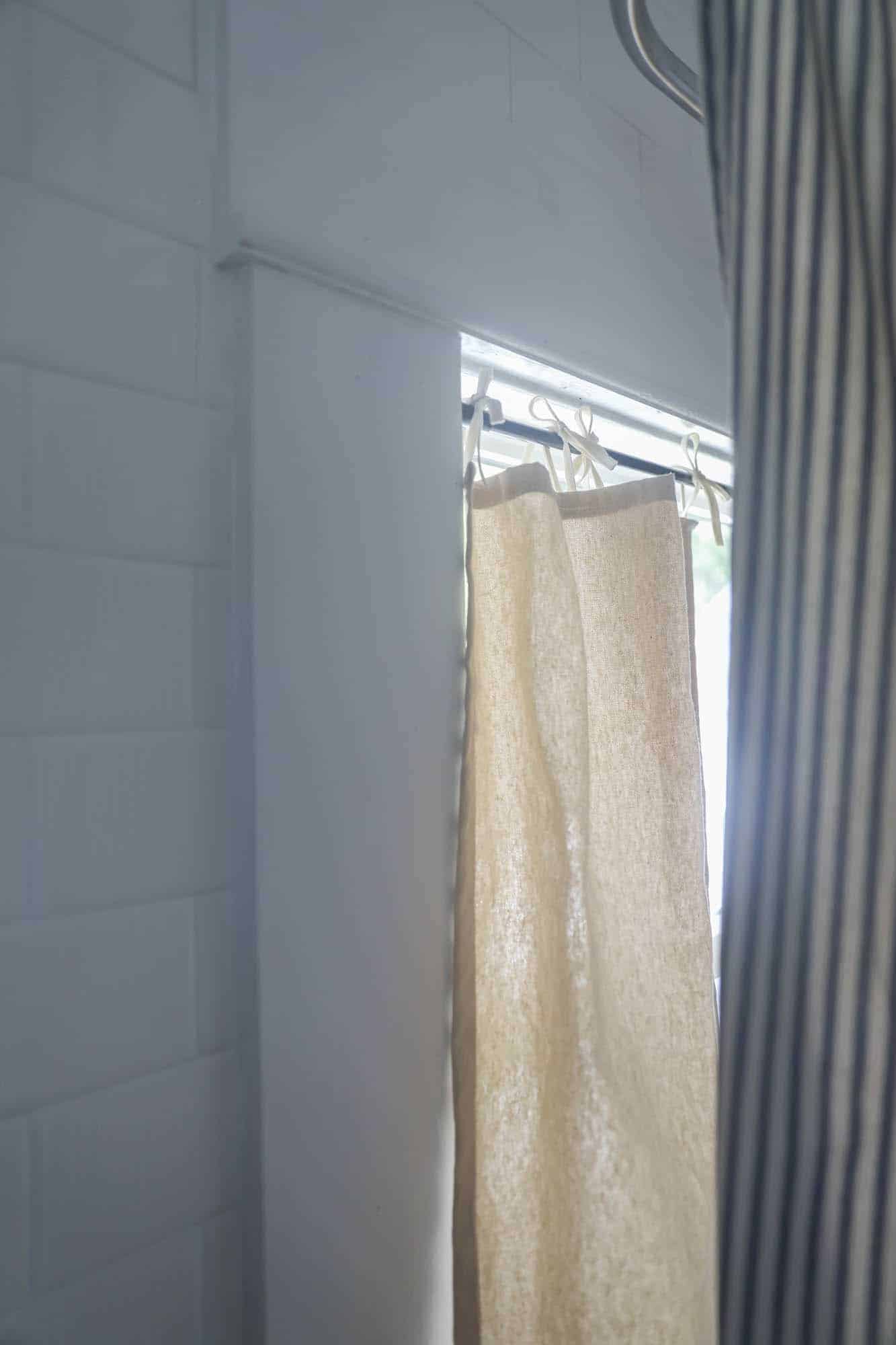 Why drop cloth for home decor projects
You all know I am a big fan of drop cloth in my home. It costs less than $2 per yard and is heavy weight and durable. It can be dyed, bleached, painted, and stamped. Its neutral color makes it customizable for any style. What more can you ask for?
I use it to make all my slipcovers.
It's no surprise that drop cloth is the perfect curtain fabric.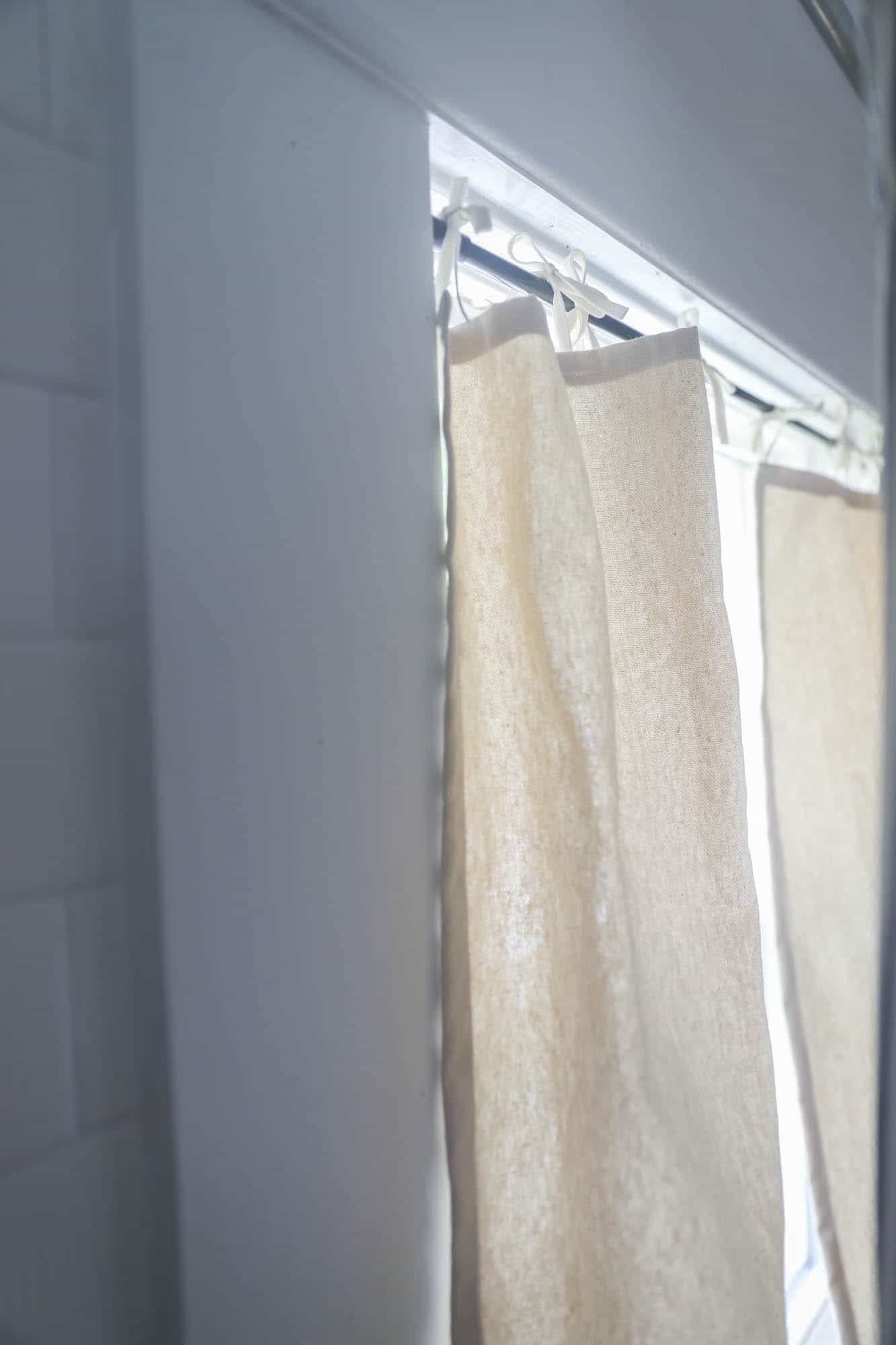 We did our bathroom renovation six months ago. Since that time, I have never taken the time to actually make it usable. AKA put the curtains in the windows. I have taken many baths in it, but as you can probably guess, my husband doesn't use the space.
Considering how easy it was to make these drop cloth curtains, I should have done it a long time ago.
The Supplies
Unbleached Drop Cloth (For bleaching purposes, I only buy THIS BRAND. More on that HERE.)
1/4″ Double Fold Bias Tape in the color Oyster
Watch me make drop cloth curtains in this video
The process to make drop cloth curtains
First, I measured the window. Mine measured 36″ in length by 27″ wide.
Normally curtains extend way beyond the window. I usually like them to reach the floor. In this case, I only wanted them to barely cover the window, for the sake of privacy. I didn't want them to pool on the (often wet) bathroom floor or, worse, in the clawfoot tub.
I cut two pieces of drop cloth 20″ wide by 36″ long. The ties gave the panels extra length, so I didn't allow for any extra seam allowance.
I sewed 1/2″ hems on all four sides of the two drop cloth panels. The bottom hems were already in place, since I cut them to be the pre-hemmed edges that the drop cloth comes with.
For the ties
I sewed all the way down the length of a package of 1/4″ Double Fold Bias Tape in the color Oyster.
Then, I cut them in 18″ pieces. This size package works perfectly to have eight sets of ties with hardly any leftover. Which is exactly what I needed for my two panels!
I folded the 18″ pieces in half, to have two 9″ ties, and sewed them on the outsides of the curtain panels.
I placed the remaining two tie sets evenly along the top. Mine were spaced every 6″.
Watch the video tutorial (above) if any of this doesn't make sense!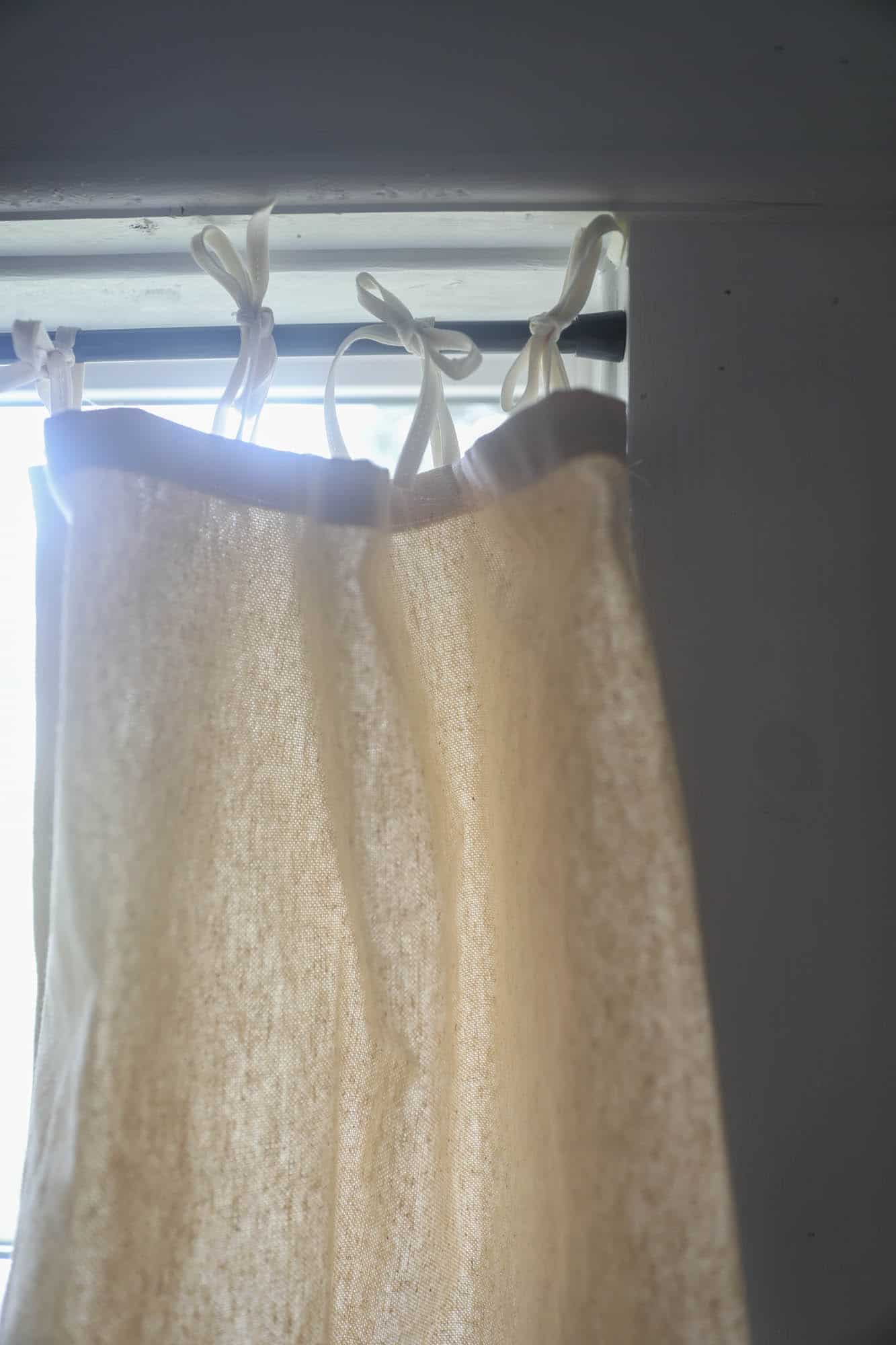 All done!
I may end up bleaching my little curtains, but for now I am enjoying them in the natural color.
It has a lovely linen look to it.
They probably took 15 minutes to sew up. A super quick project!
They can be made in any size needed for your particular space.
Now I just need to make a set for the other window so my husband feels comfortable on the toilet! Ha.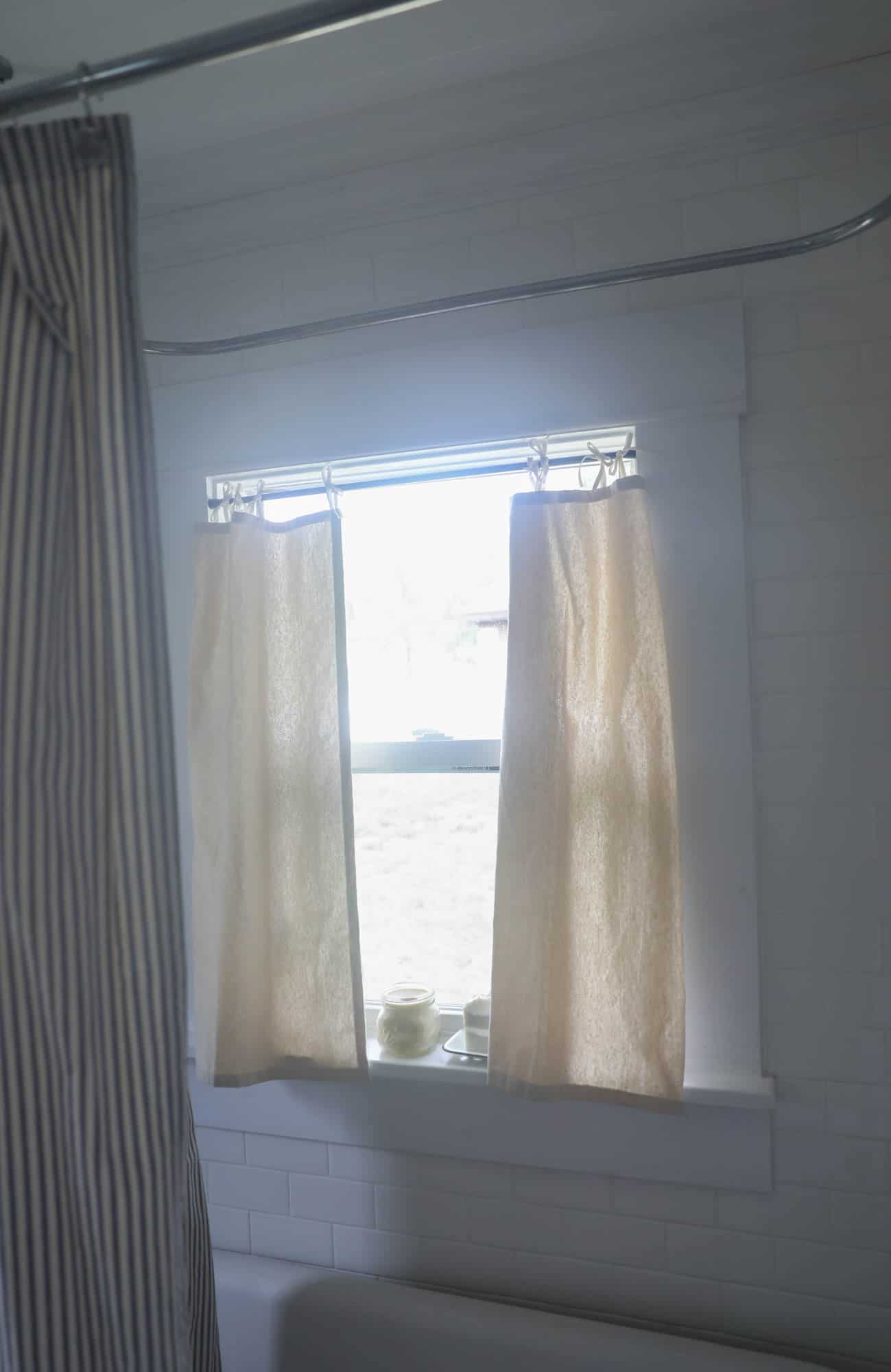 This post contains affiliate links for your shopping convenience. See my full disclosure HERE.
Pin it for later