When you put yourself out into the world in any form, you're going to receive some negative comments. As a full-time blogger, I deal with this on a daily basis! To let my fear of negativity dictate my goals and my life would be a huge mistake. Find out what I do to deal with the hateful and mean comments online.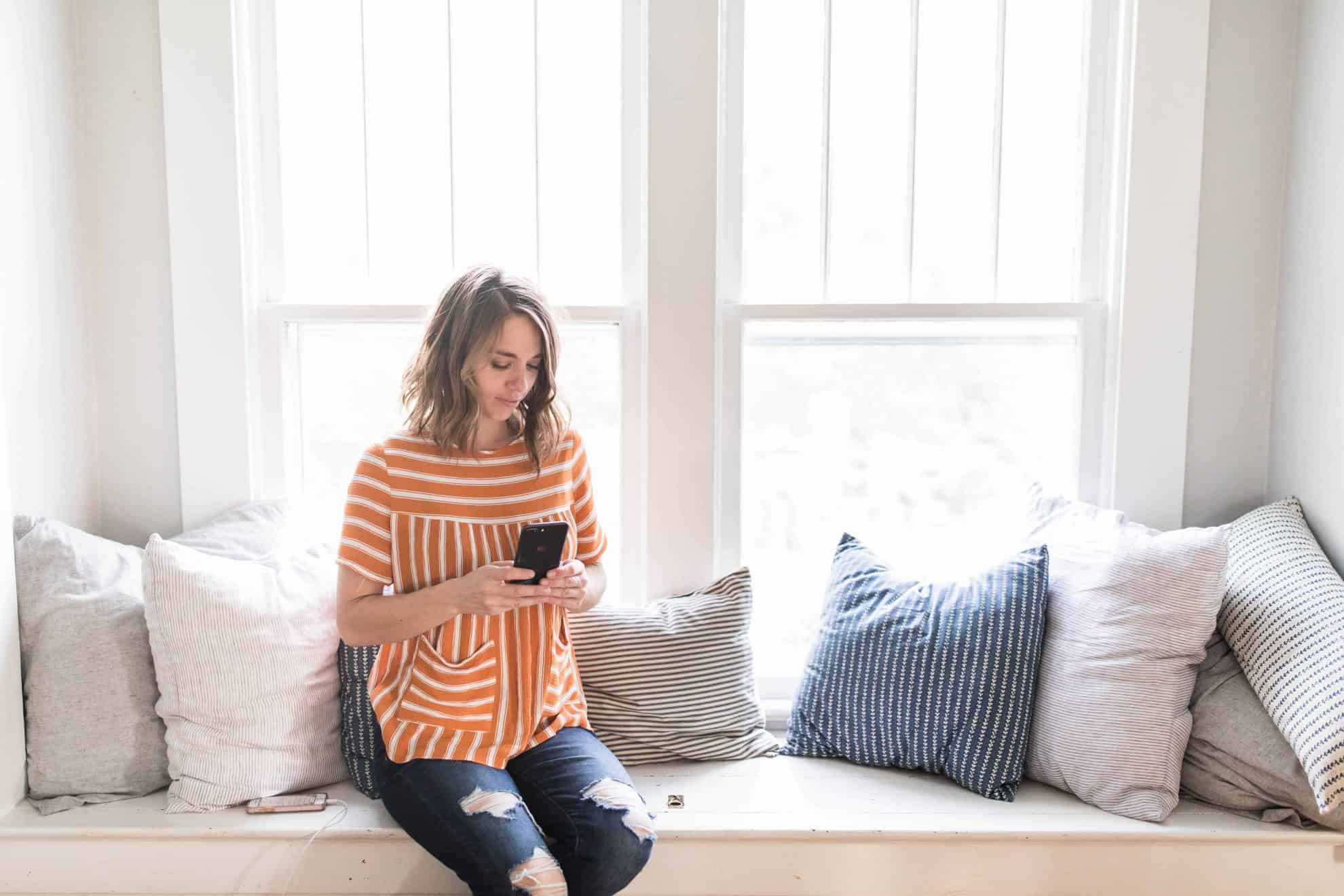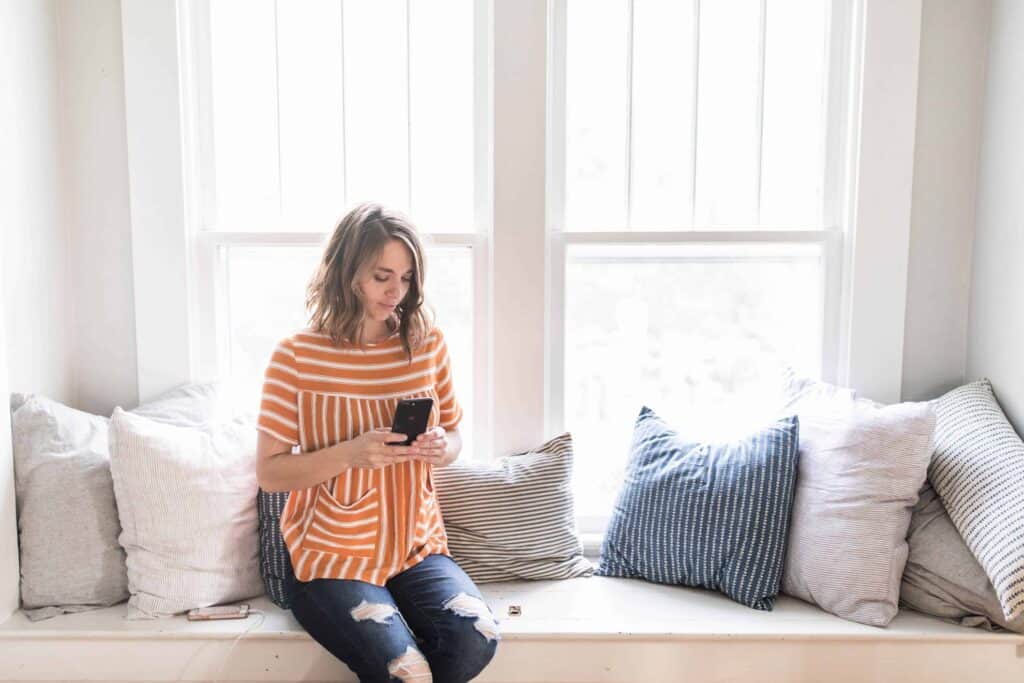 A Question I Get All The Time
So, as you all know, my husband quit his job back in May for us to pursue blogging full time. Since then, it has been nothing short of amazing.
Recently though, I just launched my brand new course, Create Your Blog Dream, and along with it I have been getting a lot of questions about blogging and how I handle all the comments. So I thought I would answer the biggest question: how I deal with all the negativity that comes along with building an online audience, here on the blog.
It is a little intimidating
As I continue growing an audience on my blog, my YouTube channel, Pinterest, Facebook, and Instagram, I also attract a lot of negativity.
It is just a fact of life that the more people you are in front of, the more people are there to criticize you.
I find a lot of people are scared to begin blogging because of negative feedback and also because they are scared to put themselves out there.
When you put yourself out there and your blog grows, you have people that are in your real life that will come up to you at church and tell you they watched your videos or people that say, "What do you think about this since you talked about this on your blog?" It can definitely be a little bit scary and intimidating to know that people are watching you, especially people you know.
It's almost okay when you picture it as a bunch of random strangers, but when they are people you know in your real life who are listening to you say these words, it is a bit intimidating and there does come some negativity.
I'm not an expert
I know putting yourself out there as an expert can be a little scary and I try to bring people into my life (whether that be to bring people into my learning experience, in home making, DIY projects, or recipe development) rather than putting myself out there as an expert – because that is super scary to me.
I have never had negativity before
Now I have to say, I have never had negativity in my real life. No one has ever said anything to me that has been negative from people that I know. But if I put out a Facebook or YouTube channel that gets a hundred thousand+ views, you can bet there are a few people who want to tell me everything that is wrong with me: my physical appearance, my demeanor, things that I said wrong. You would not believe the amount of things people can come up with to criticize.
Originally, it didn't stop me from starting my blog, but it definitely hurt the minute I realized it was happening. Because at first, everything was well received and I didn't have a very big audience so the twenty people who saw it said it was good.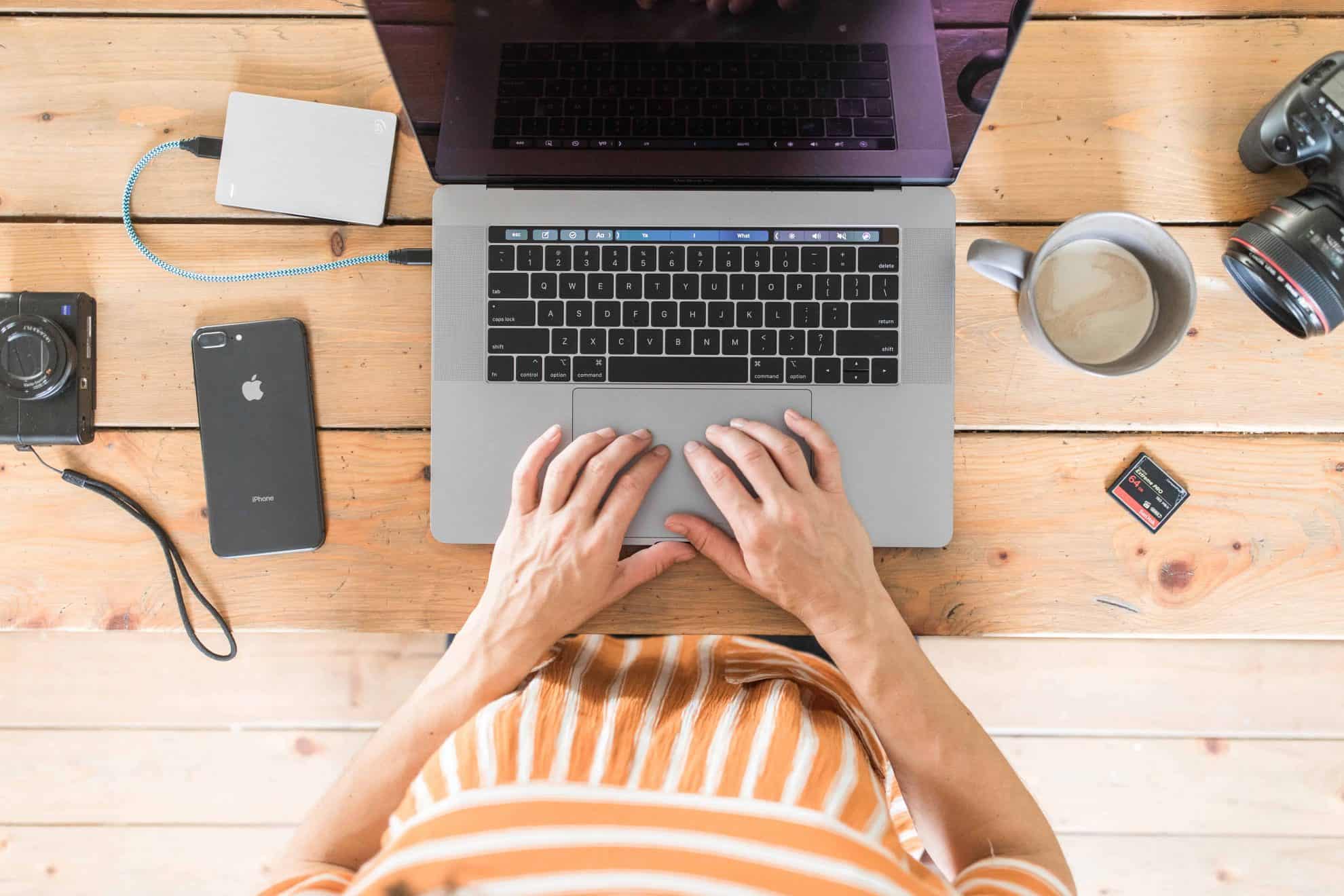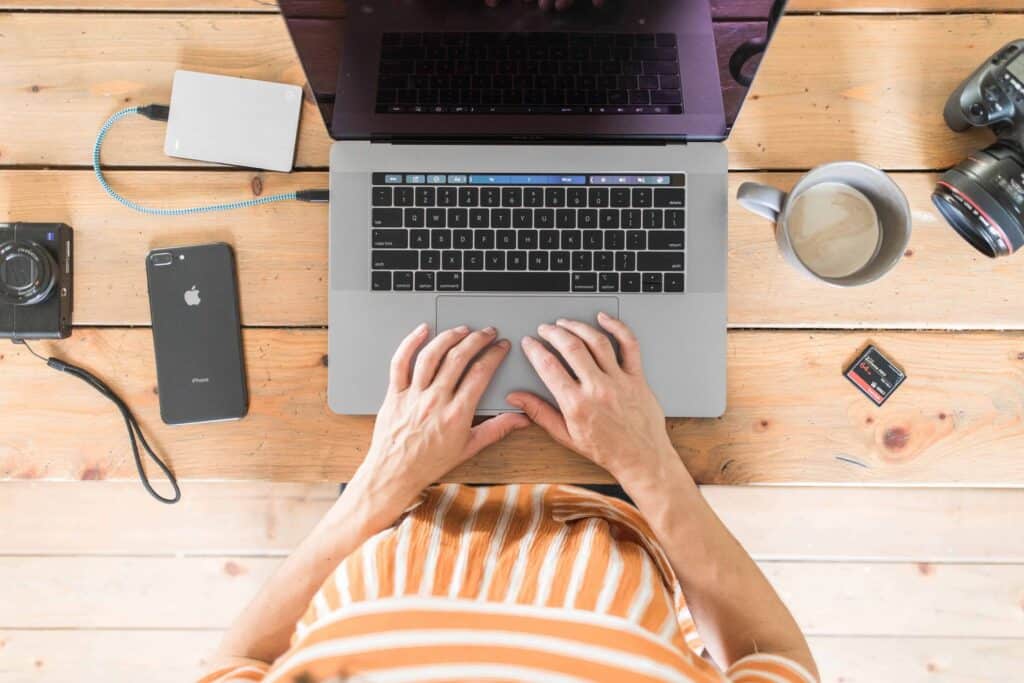 It is just normal
But now, I get negativity all the time.
Seriously, I could get on my Facebook and YouTube right now,  and find twenty comments from people who think I am the worst person in the world.
But, I have to say, it just gets easier with time and honestly, it just gets easier the more it happens.
You have to realize that it is a problem with the person writing the negative post, not you. If someone is willing to get on the internet, watch a video long enough or read enough of a blog post to know what they don't like, and then comment, that says something about the commenter.
Another thing you have to know: you have to focus on the positive things people say. I find myself doing this. I will tell my husband the negatives like, "So and so said this and they said this about this." But then I'm like, "Wait a minute! 90% of the comments were 'Lisa, Thank you so much. This tutorial really helped me. I love this recipe!'" So, as a blogger, you need to focus on the positive comments that are written.
You also have to realize that your goals are bigger than the random troll sitting in their basement three states over, and grasp the fact that they do not have the power to determine what you do. So, if you are going to stop creating your dream, or building up to your goal, or putting up content, or building an audience … because you are worried about the opinion of someone you don't even know and who probably goes around doing this all day to everyone they see, then you as a blogger are not going to make it very far because there is just simply going to be negativity.
Everybody in the media world gets negativity
I think it just helps to know other people experience it too. I know it helps me. So, when I first started YouTube and I had around ten thousand subscribers, I reached out to my blogging friend Christina, from The DIY Mommy. I asked her, "What's up with YouTube? It seems worse." When I was just posting on Instagram, I never got any negative comments. But putting yourself out there on a video – people, for whatever reason, feel like they can just attack you more when they see your face, or your hand movements, or your facial expressions. For whatever reason, they feel enough of a connection with you to attack you and say negative things.
It also helps to know other people deal with negativity too, because I realize the DIY Mommy – who creates beautiful content, who is a very successful YouTube and blogger, and makes her full time income from working online – gets negativity too. Knowing that just helped me realize negativity is part of the territory. There is nothing wrong with me, everyone who is in an influence position receives negative comments.
So, just knowing that other people are going through it helps. I guarantee you Joanna Gaines gets a crazy amount of negativity. Every time I go to my local grocery store, there on the cover of the tabloids is a TV celebrity and I am sure they get negativity too.
No matter who you are on the internet, negativity is always going happen and you must know it happens to others as well. Even to people who you think are awesome or someone you respect, just know they probably get negativity too.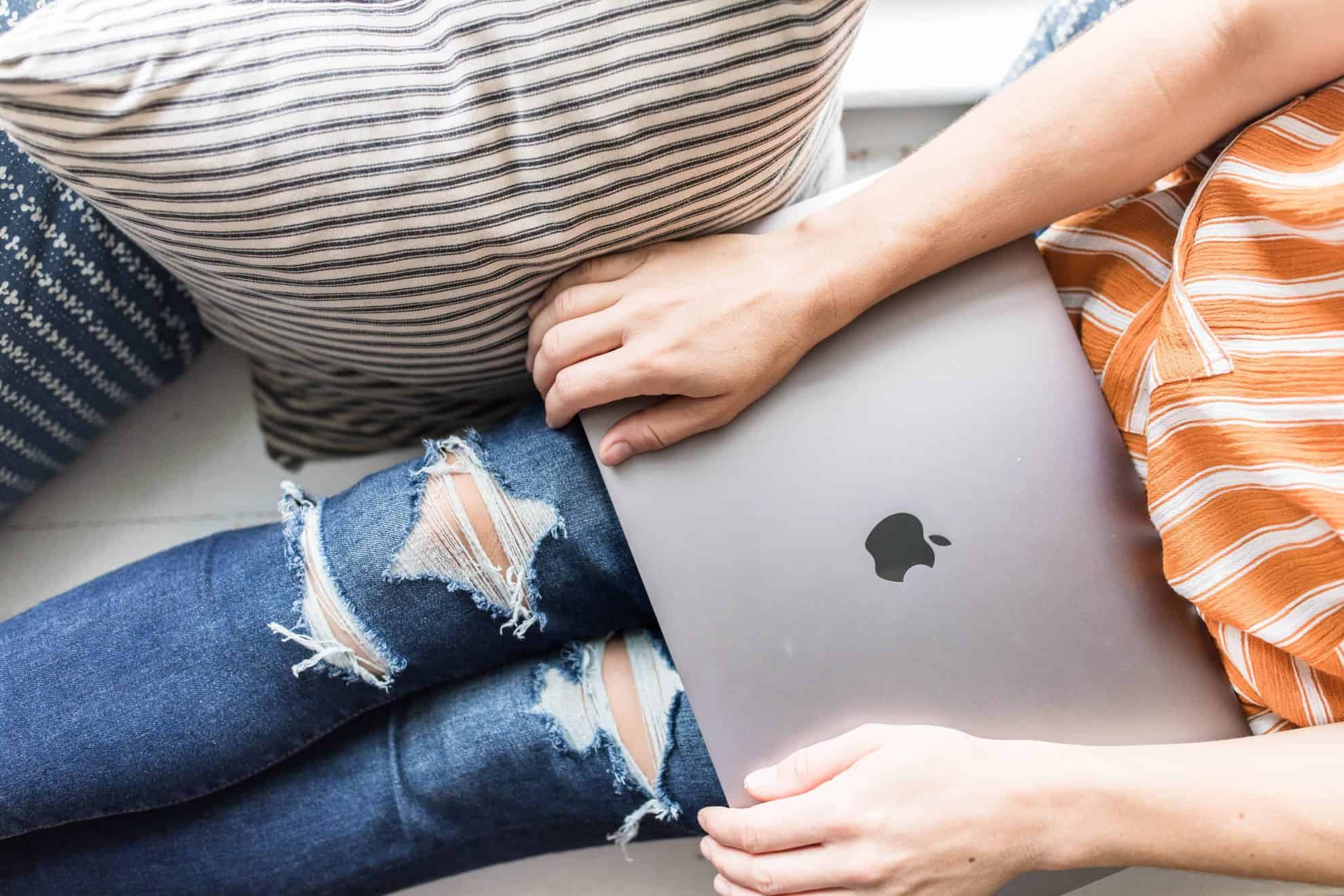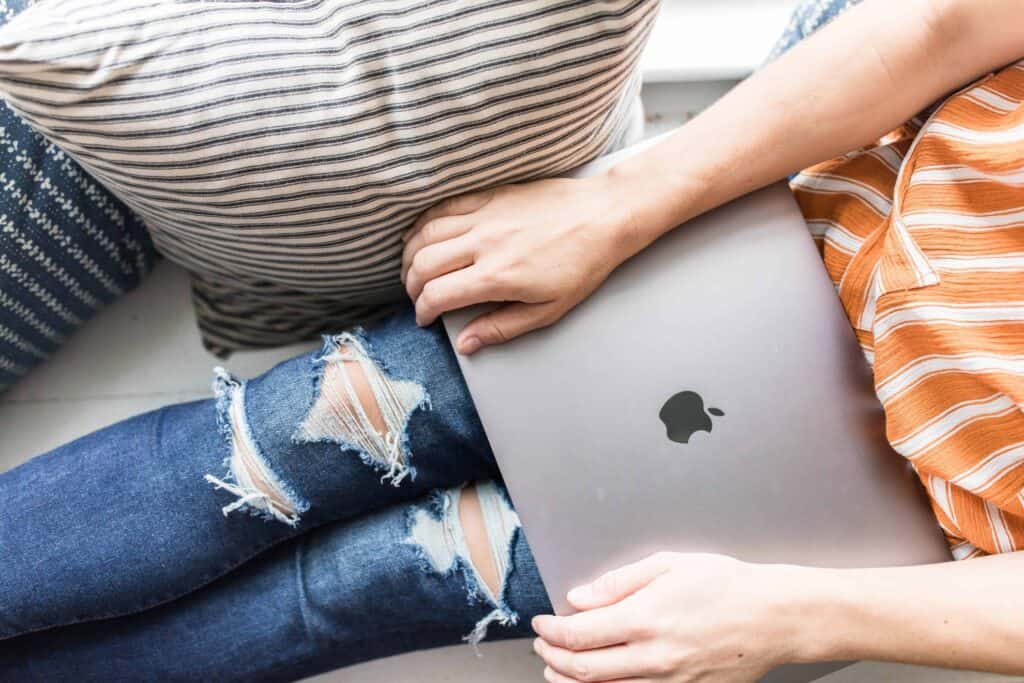 It's not about you
Also, negativity is not personal. It is more on the person who is saying it and you cannot let negativity stop you from living out your dream. No matter what you are creating, you have to be able to put yourself out there and it will be challenging, but it is the only way to reach those goals. The process of building an online audience always brings along some negativity.
Thumbs down on Youtube
On YouTube, there is the 'thumbs down' button and that drove me crazy in the beginning. In fact, it still does because I put out a video and right away I will get a thumbs down. I feel like somebody is out there waiting to give me a thumbs down. What bothers me more than anything else is that they don't have to say anything along with it. They can just be completely anonymous, they don't show their screen name, they just get to say they don't like it – with no strings attached.
And you know, that's hard. But you just get used to it, and I know for me to continue creating this income for my family, it's going to take just letting the negativity roll off my back. Negativity is just part of it.
At the end of the day
And so, how do I deal with negativity?
1) I have just gotten used to it.
2) I know that other people are going through it too.
3) I am not going to let some random hater keep me from living out my                             dream.
4) I just have to focus on the positive.
I hope this has been helpful to you if you are looking to start a blog, Youtube channel, or online audience of any kind!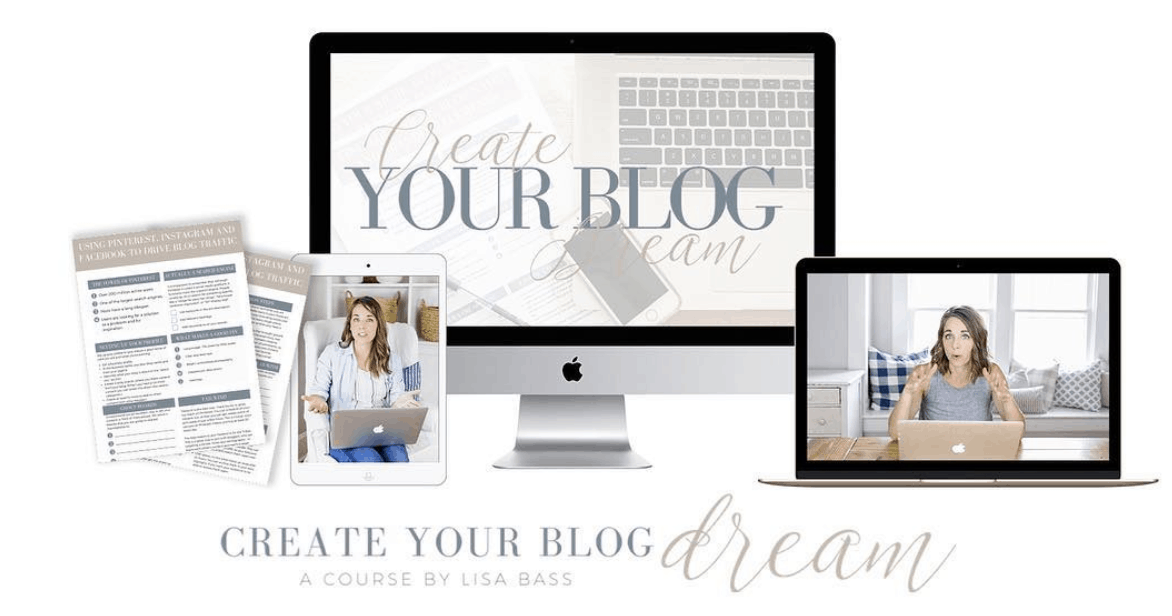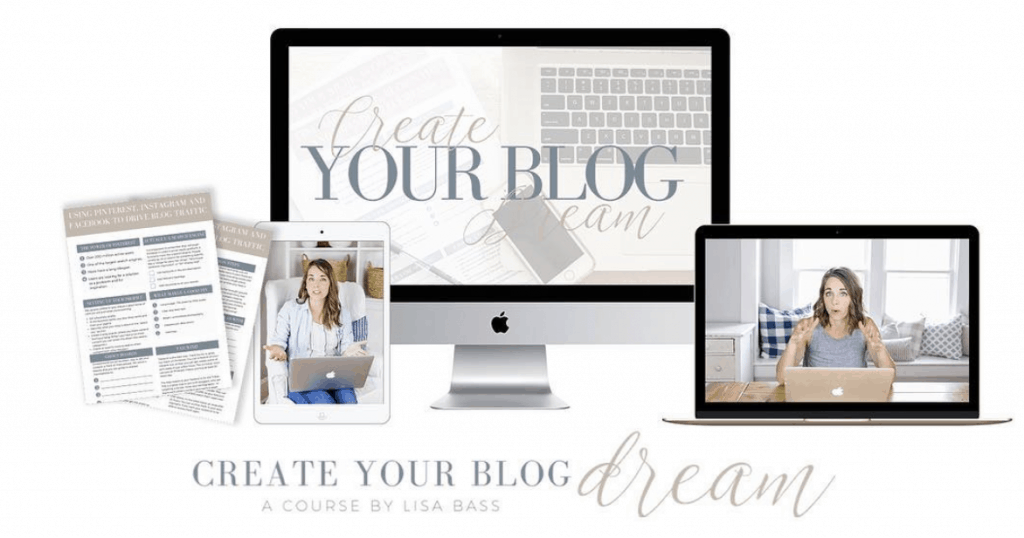 Create Your Blog Dream
If you are looking to build your income, I created a course where I walk you through absolutely everything I have learned over the past three years to get to this point with my blog and online audience, and it is called Create Your Blog Dream.
In my new blogging course, I have 60+ video tutorials that walk you through everything from choosing brand colors, a name and a niche, plus tech tutorials like getting a domain name, setting up hosting, and installing WordPress. We talk photography tips, search engine optimization, and growing an email list. Everything you need to be successful is there. There is also an exclusive private Facebook group that you can use to bounce ideas off other bloggers, grow your tribe, and have your questions answered. No matter what your message is, whether you're trying to grow a ministry, sell real estate, or promote your handmade candle business, I truly believe that blogging and growing an online platform is the way to do just that! In this course, I walk you through how to grow social followings on Facebook and Instagram, and how to create graphics for Pinterest to grow blog traffic.
How To Deal With Negativity Blogging Video
Pin it for later