Learn how to make muslin swaddle blankets, a must have newborn baby essential.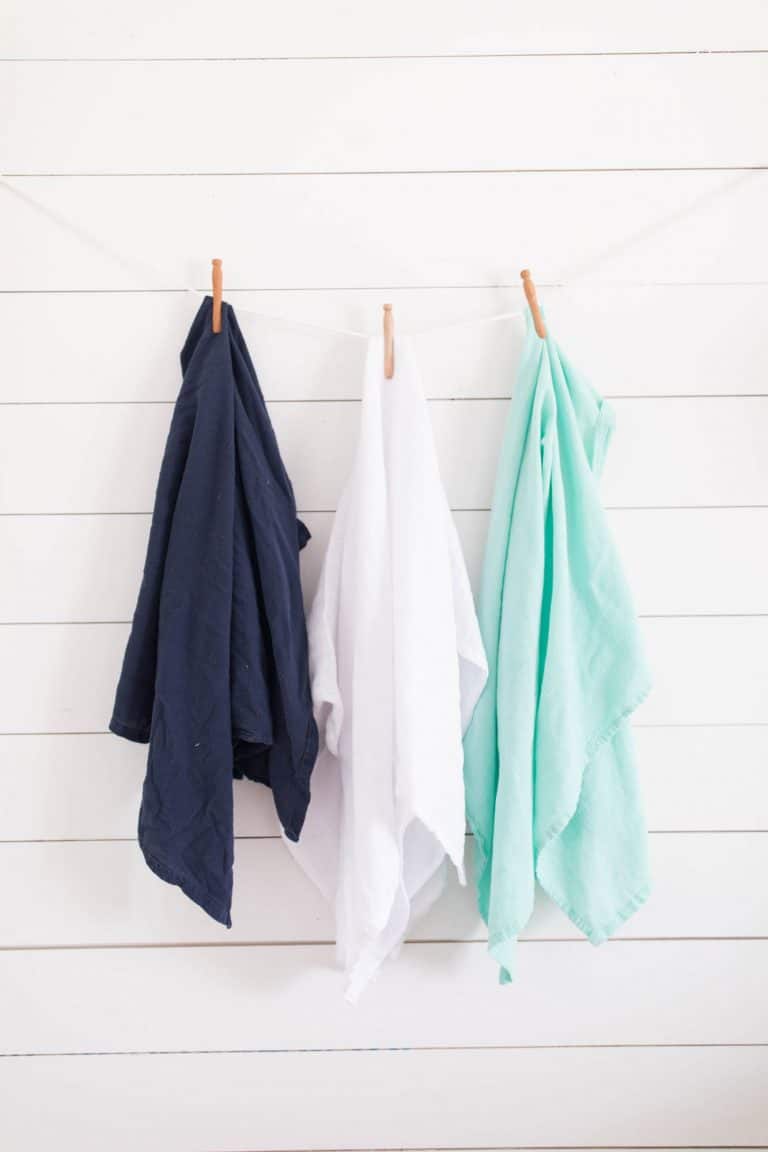 It wasn't until my third or fourth child that I discovered the wonders of the muslin swaddle blanket. For my children before that, I struggled to wrap their tiny bodies tightly in undersized flannel receiving blankets. I probably opened in excess of 20 of these types of blankets at my baby shower, but they didn't work well for two reasons. A. Flannel isn't stretchy and B. They were two small to get them underneath the baby, around their back and to the front, which is necessary for a good swaddle.
Read, and watch my video on my Minimalist Baby Essentials- Baby Checklist.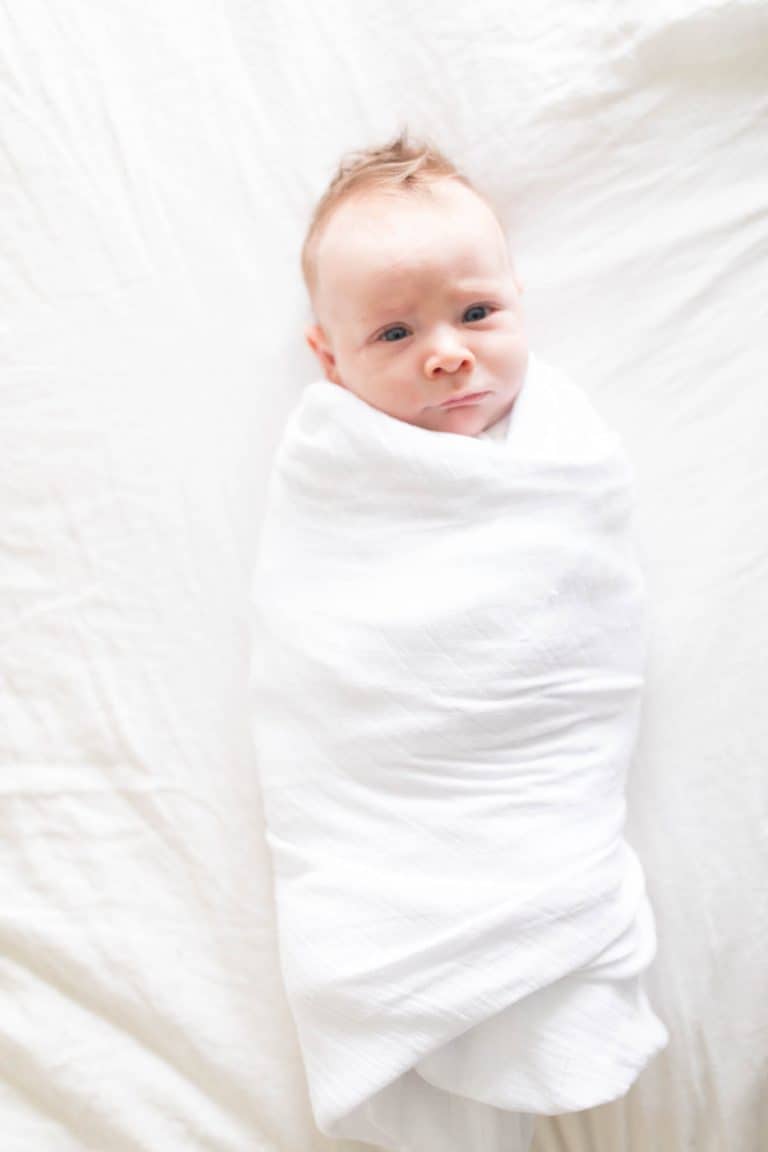 I read about muslin swaddle blankets and decided to give them a try. When I saw the high price tag on the name brand store versions, I ended up in the same place I always do in a situation like that…with an Amazon package of fabric yardage and a trip upstairs to my sewing room. DIY or die, baby!
Now, upon a little research I discovered, muslin swaddle blankets aren't actually made out of muslin at all. They are made from a super lightweight, and mildly stretchy, cotton gauze. The fabric feels a little scratchy when you first get it out of the package, but after a few washings its buttery smooth.
Cotton Gauze Fabric
Two and a half yards of 52″ wide cotton gauze fabric will get you two swaddle blankets.
Now, get ready for it, this tutorial is soooo simple!
How to make muslin swaddle blankets
Cut out a 43″ by 50″ piece of cotton gauze fabric.
Press the edges over 1/2″ and then another 1/2″ to hide the raw edges inside.
Sew the hem in place.
Take special care on the corners to back and forward stitch all the way to the edges, so they are fully sewn down.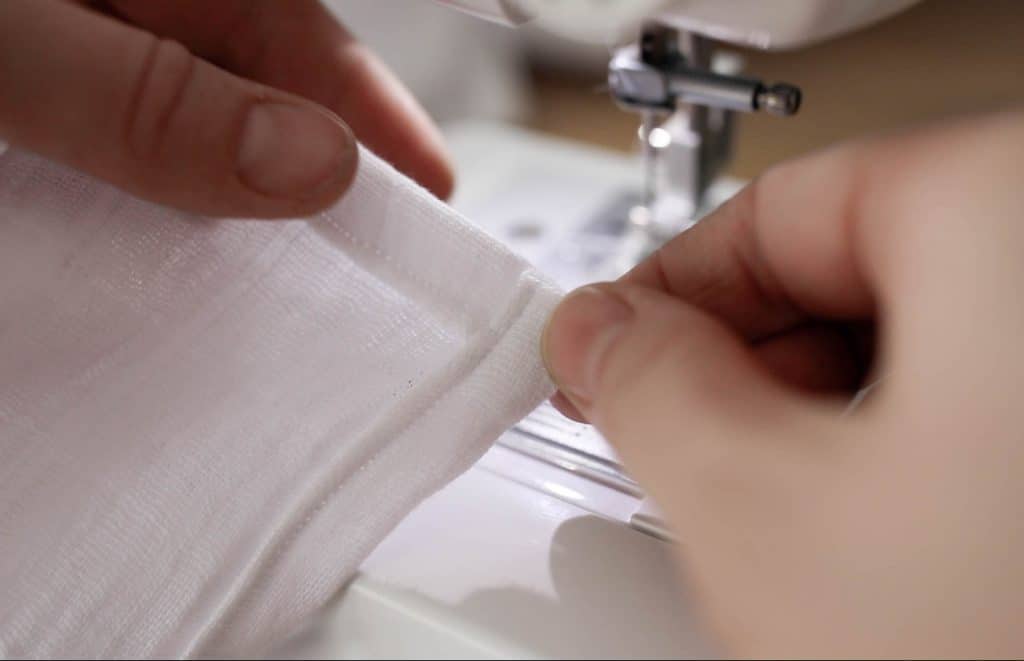 How to Make Muslin Swaddle Blankets Video Tutorial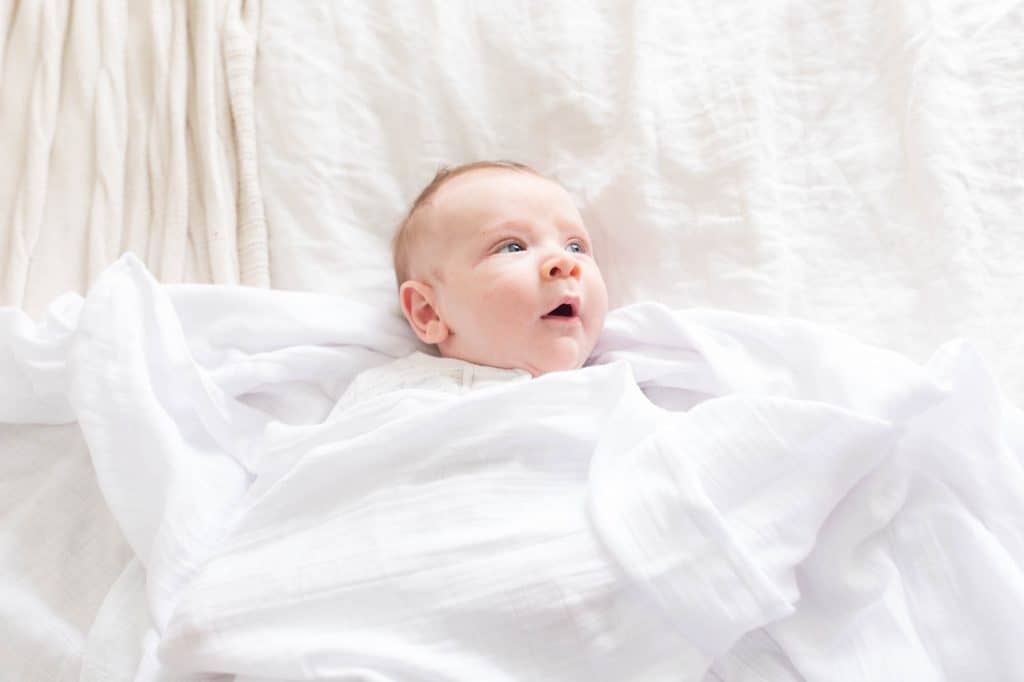 Shop the Fabric
This post contains affiliate links, which means I make a small commission at no extra cost to you. 🙂
Thank you so much for stopping by the farmhouse!
Pin it for later