I have been on the quest for the best natural makeup for a few years now. These six products have quality ingredients and are fruit pigmented.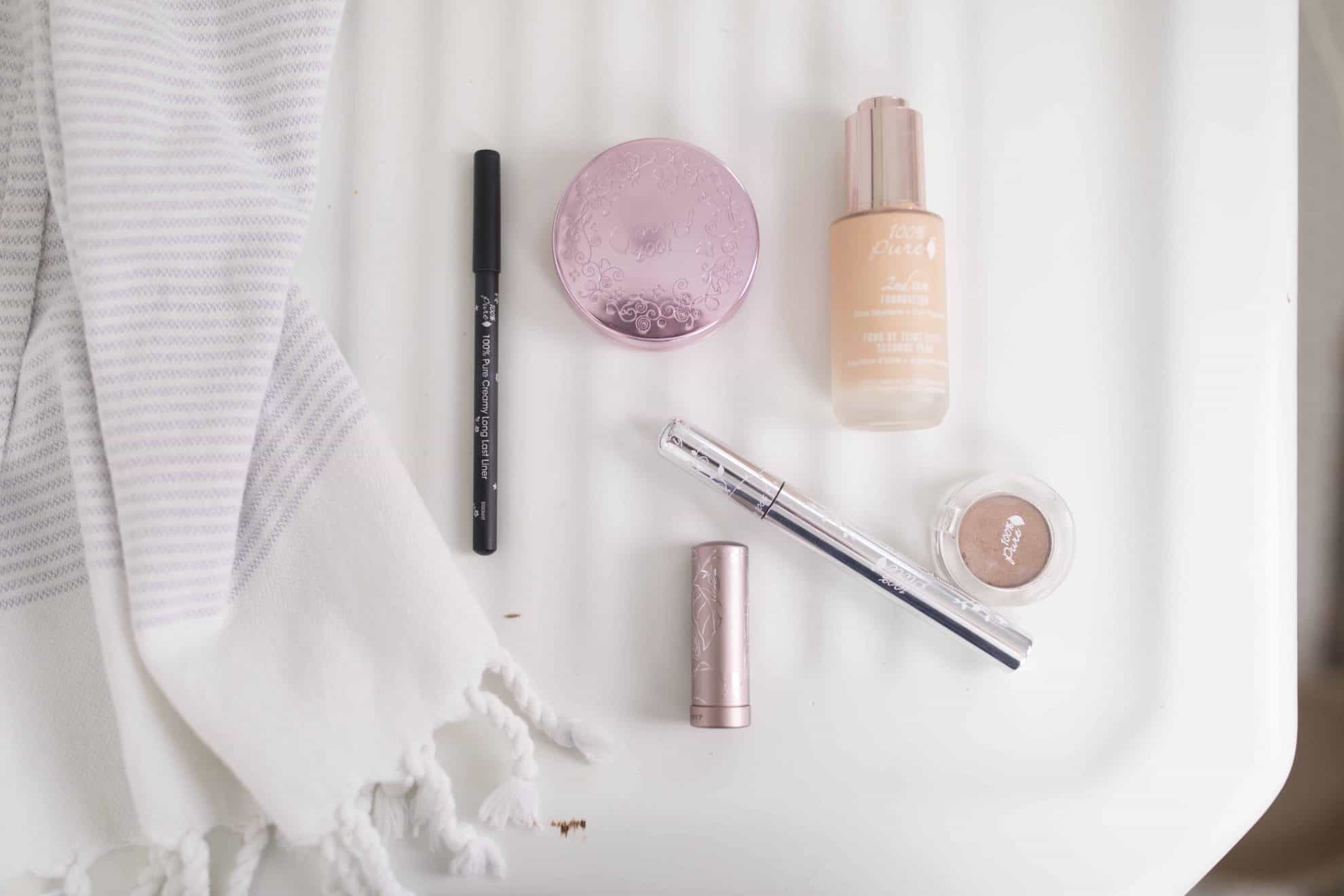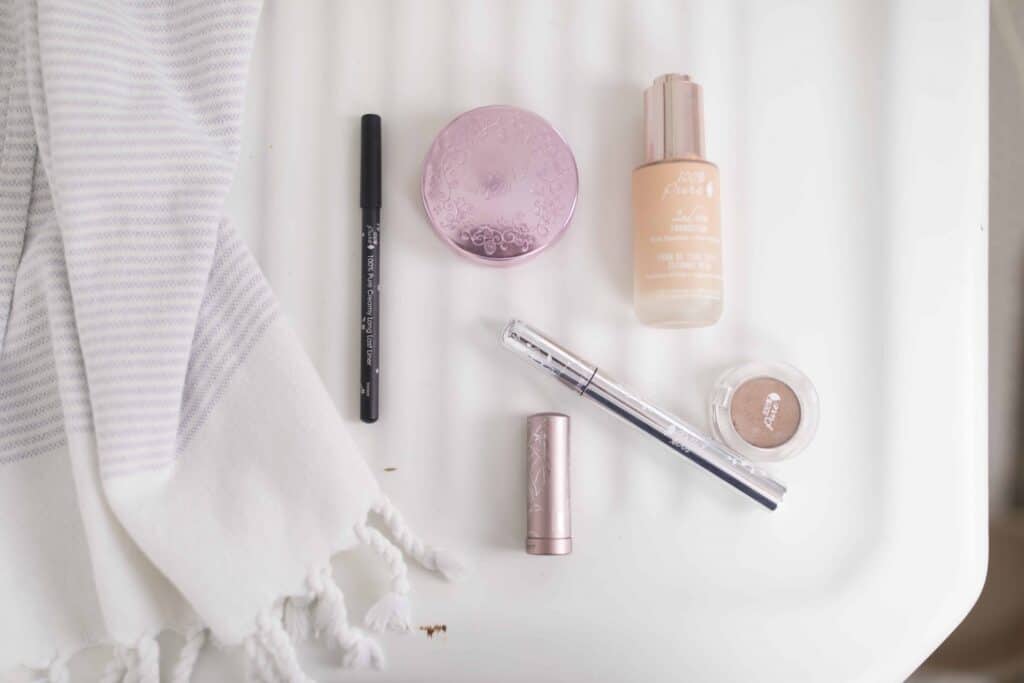 Since I love natural living, I have had so many questions about what makeup I wear. So, this video is a long time coming. So glad I finally found a brand I love!
The makeup saga
I've never been the type of girl to "put my face on" and style my hair every morning when I get out of bed. Unless I am shooting video, going out with friends, or going to church, I skip it all together.
Yes, I'm the frazzled mom of five at Walmart with a sweatshirt and messy bun. I'm lucky if all the kids are still wearing shoes when we get back to the van.
I'm a pretty low maintenance gal.
Since becoming a mom, research has led me to an all natural lifestyle. It didn't take me long to discover my cheap Cover Girl makeup was filling my body with toxins.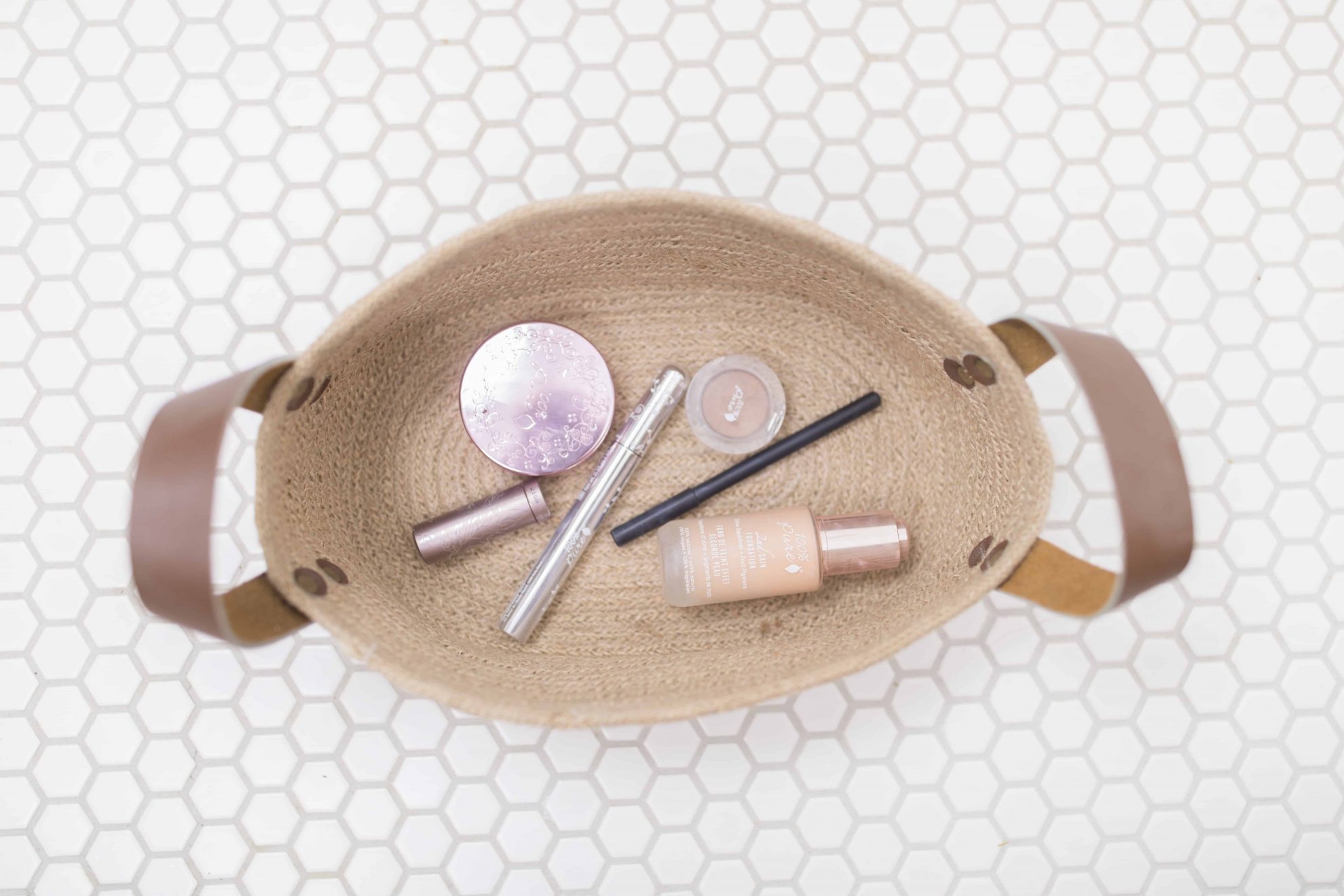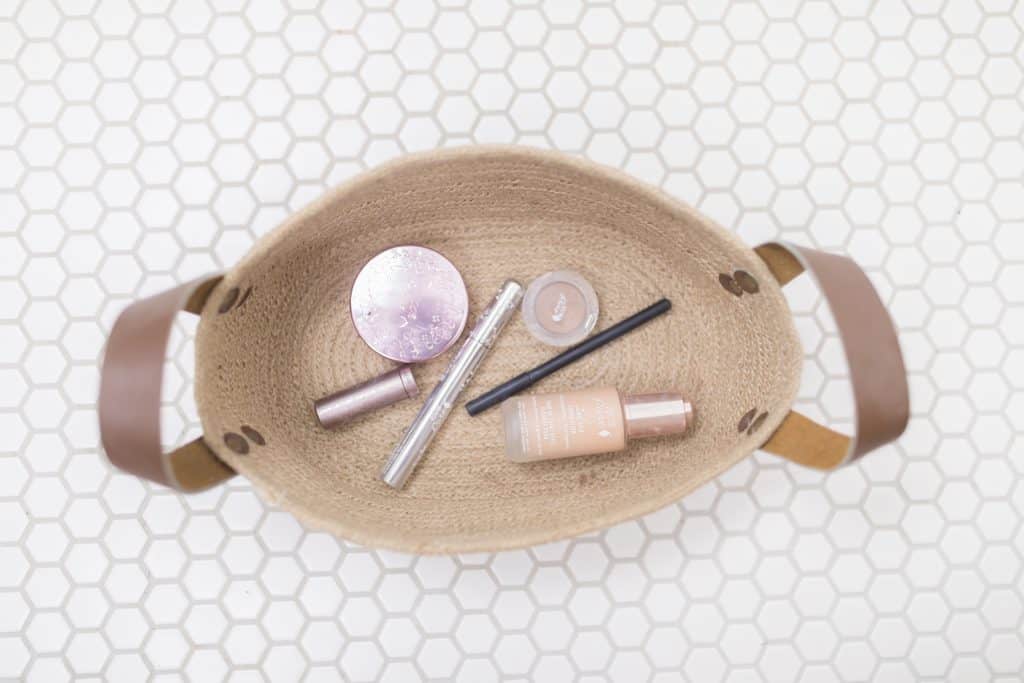 Best all natural makeup video
Is makeup bad for you
Google "Is makeup bad for you," and prepare to be horrified. Drug store brands are chock full of carcinogens, endocrine disruptors and endless lists of chemicals, most of which are banned in other countries.
"But doesn't makeup just sit on your skin? It's not like you're eating it." some may wonder.
Actually, the particles are small enough to pass right through pores and enter directly into the bloodstream. The skin is a very ineffective barrier, unfortunately.
I've gone through several phases with makeup in the last 10 years. For quite a while, I just avoided it all together. Bare face to the world!
Several years, and a few wrinkles later, I wanted a little coverage. I went through the DIY makeup phase. The foundation I tried was oil based and left my skin looking pretty, but had no coverage at all. If I wore it with homemade mascara the oil in the foundation gave my face black streaks in a matter of minutes. I found a powder recipe that had cocoa and arrowroot powder, but when I put it over the oily foundation it left brown spots. The only thing that sort of worked to even out my skin tone, and had a semblance of regular makeup, was a foundation powder recipe. The only problem was it looked good for about 30 minutes. By time I got to the place I was going, I looked bare faced again.
For a while I just wore Physicians Formula makeup. Although it still has a few questionable ingredients, it is better than regular drug store brands. The foundation is good, but not as full coverage as I like.
About 2 months ago, I decided to try a few things from 100 Percent Pure. I saw some Youtubers talking about it, and I was in the market for something that looked like normal makeup but didn't have the bad stuff.
The following are affiliate links, which means I make a small commission at no extra cost to you. See my full disclosure HERE.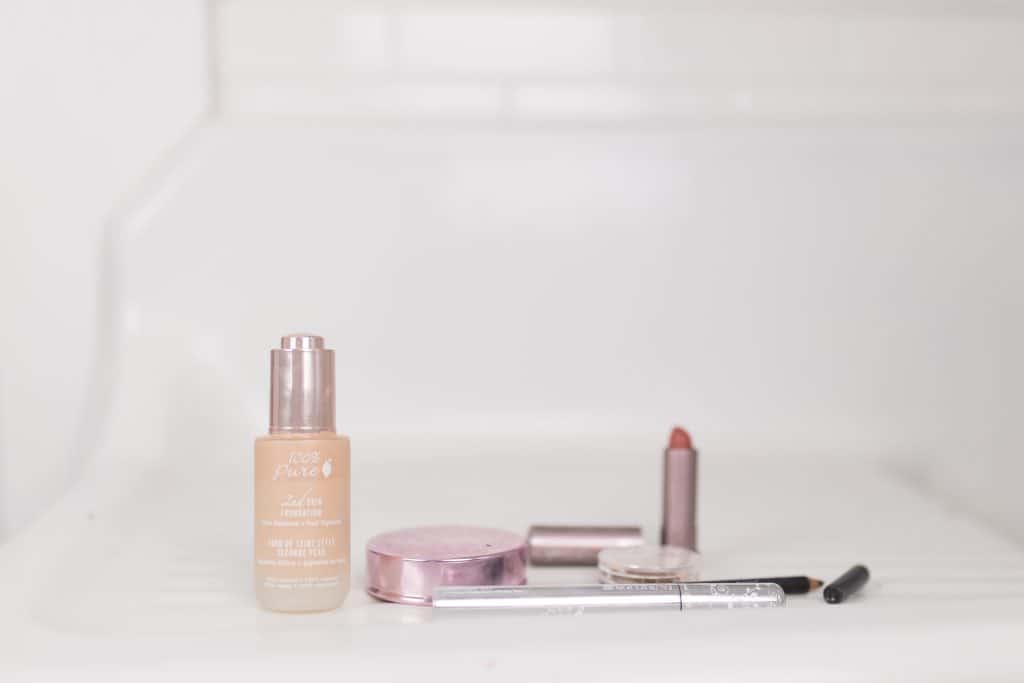 The 100 percent pure products I have
Second Skin Foundation: Shade 1 This was the best thing I tried, by far! I will be coming back again and again for this product. Its the first natural thing I have tried that makes me feel like I'm wearing "bad for me" makeup. It acts as a foundation and a powder. A little bit goes a looong way. Make sure to give it a shake before applying.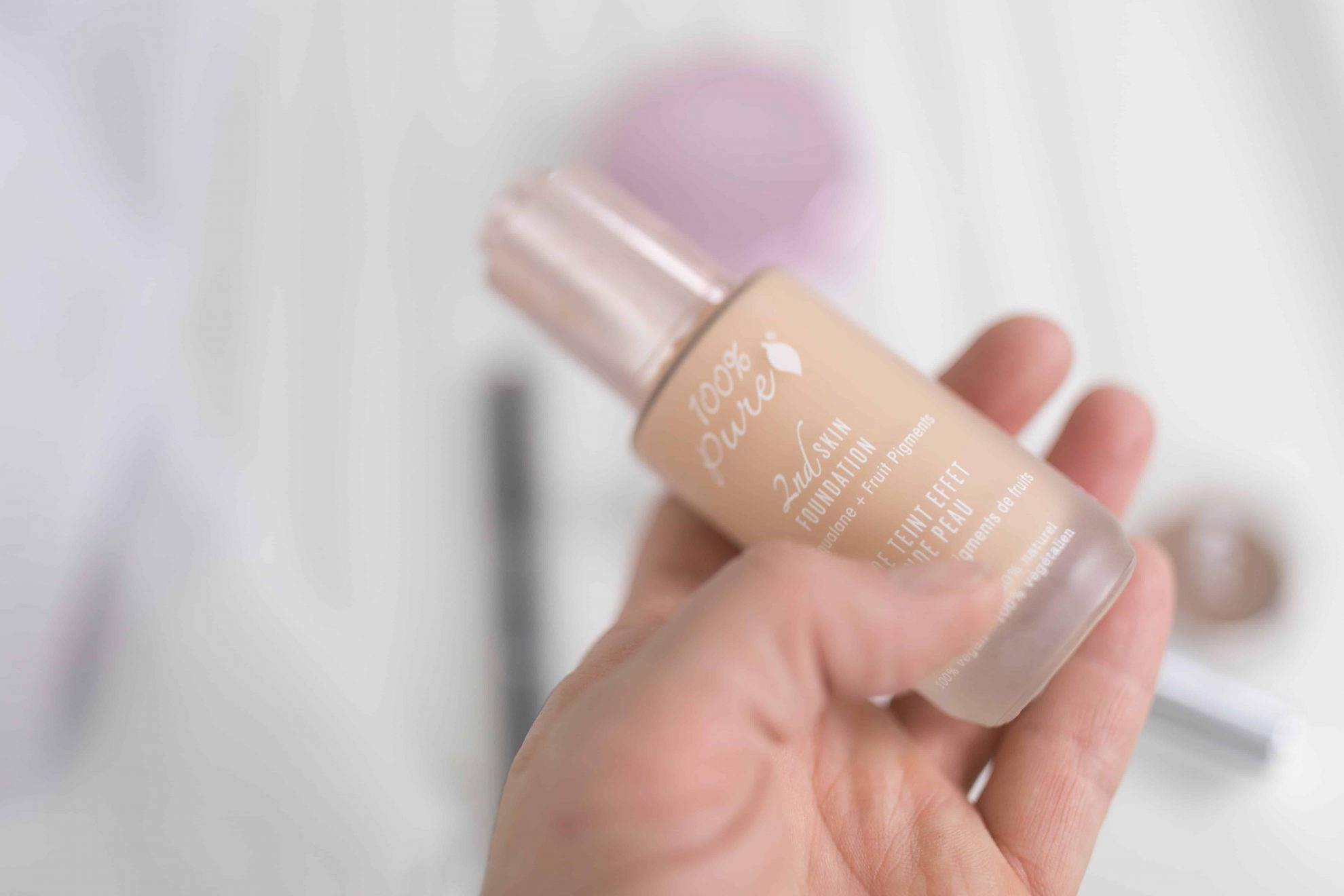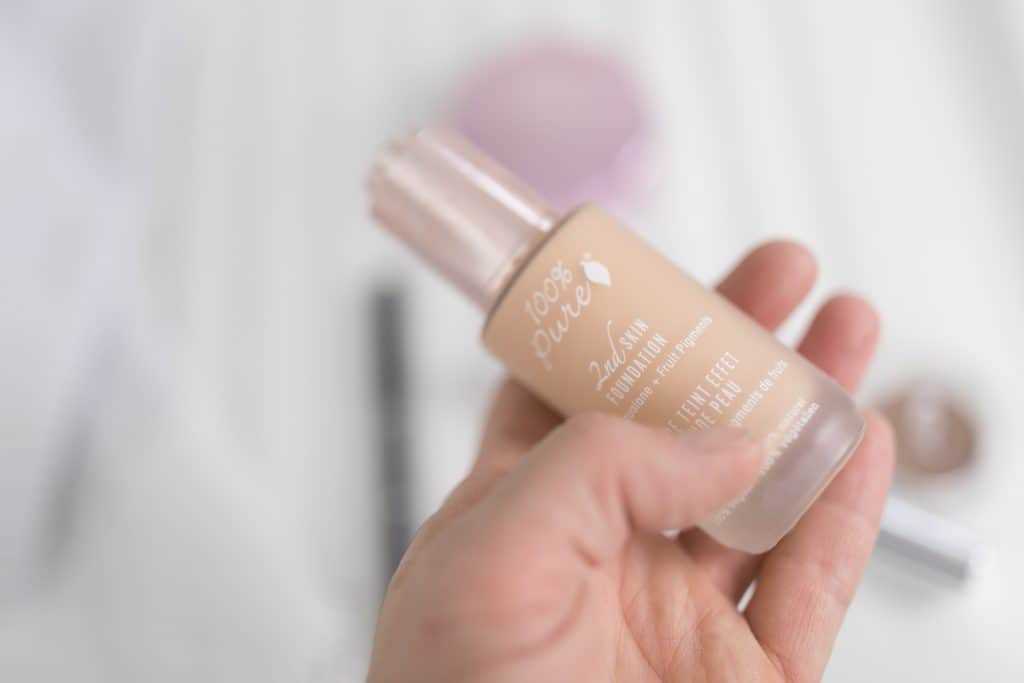 Fruit Pigmented Mascara: Black Tea Looks just like normal mascara. I haven't worn it in the summer, so I can't say if it will hold up to water and sweat.
Bronze Gold Eye Shadow I took a chance on this color, but love it! I think next time I will get an eye palette, so I have more than one color. The bronze works great to give the eyes a little pop.
Creamy Long Last Eyeliner: Blackest I might try a less black shade next time, but I like the product. It goes on like normal eyeliner.
Cocoa Butter Lipstick: Mojave I love that this lipstick is cocoa butter based and fruit pigmented. I chose the color because it doesn't have pink or red undertones. Next time I will probably try a different color. I wouldn't say its my absolute perfect shade that I will be using for the rest of my life, but I do like it.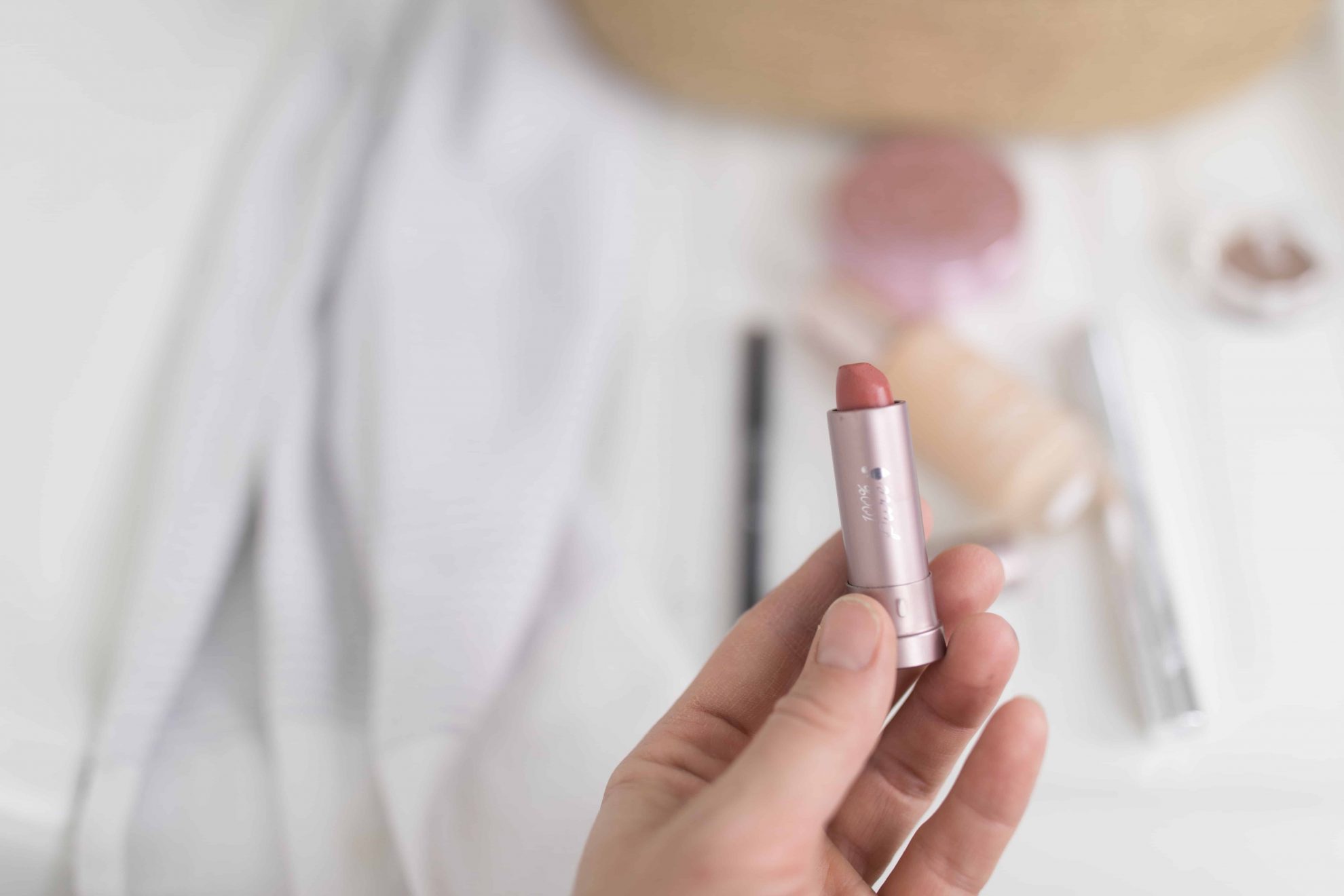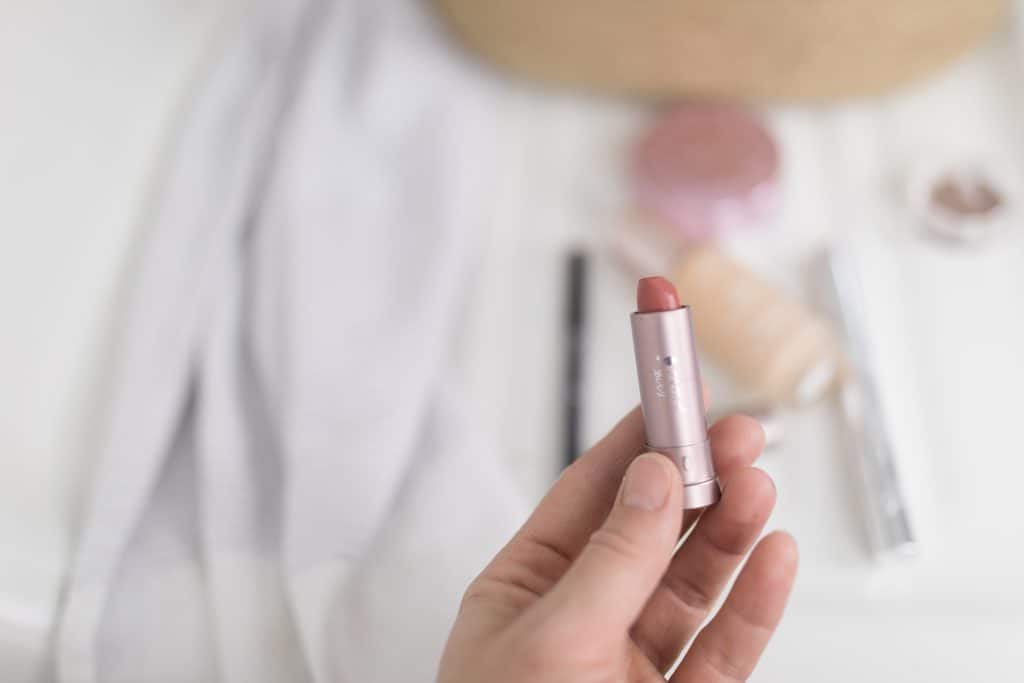 Fruit Pigmented Blush The color I chose is a little pink, but a light brush on the cheeks gives me the highlight and color I was going for.
My search is over. I am sooo happy with this makeup brand. I can't wait to try out different colors and palettes.
Shop all natural makeup
Second Skin Foundation: Shade 1
Fruit Pigmented Mascara: Black Tea
Creamy Long Last Eyeliner: Blackest
*Edited to add* I recently tried the Pretty Naked Palette and the Long Last Brows eyebrow makeup, and LOVE IT! This eyebrow brush is also helpful to apply it. I didn't realize how sad my eyebrows looked before. I also like that I can add dark shadow to the crease and highlight my upper eyelids with the palette. Game changer.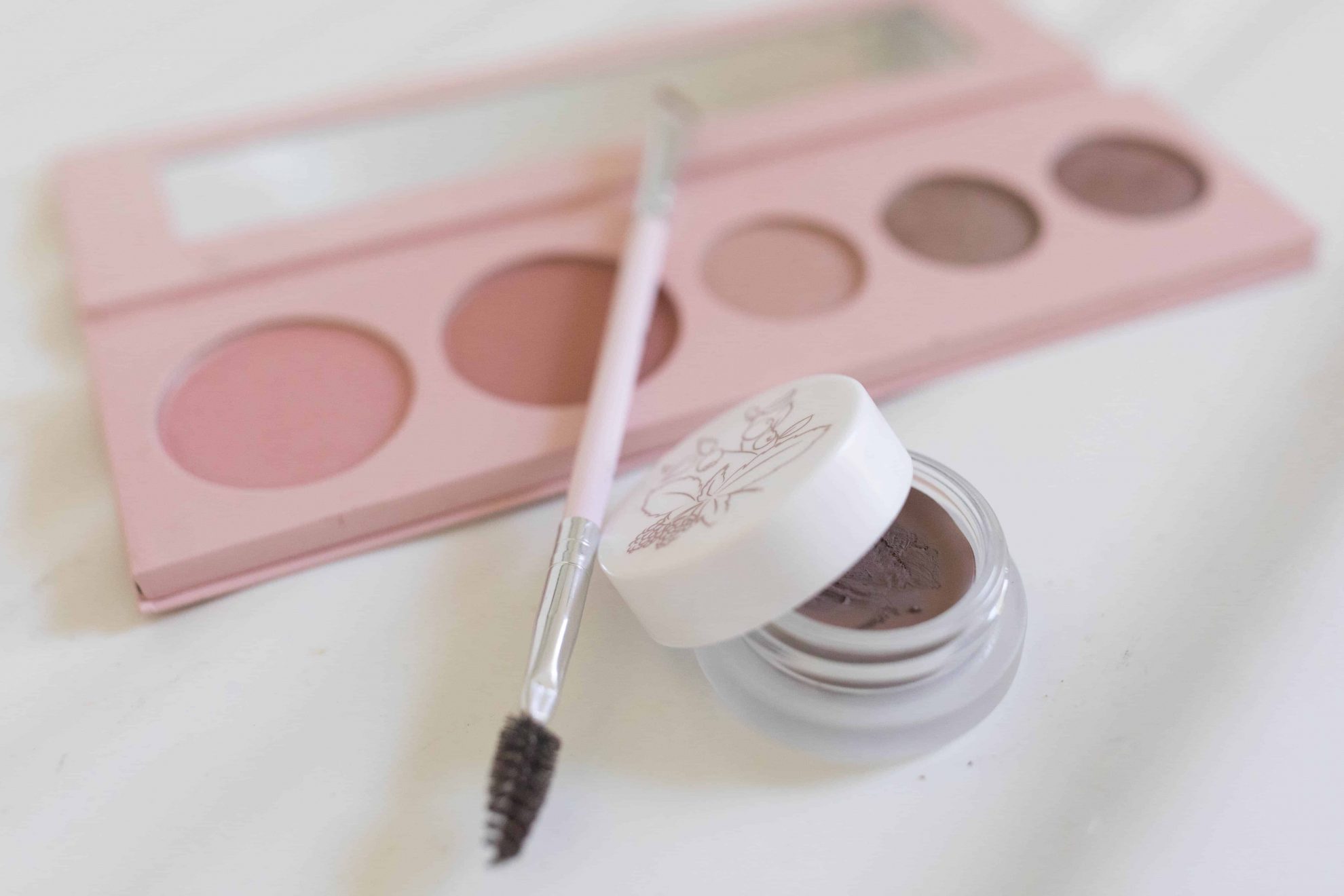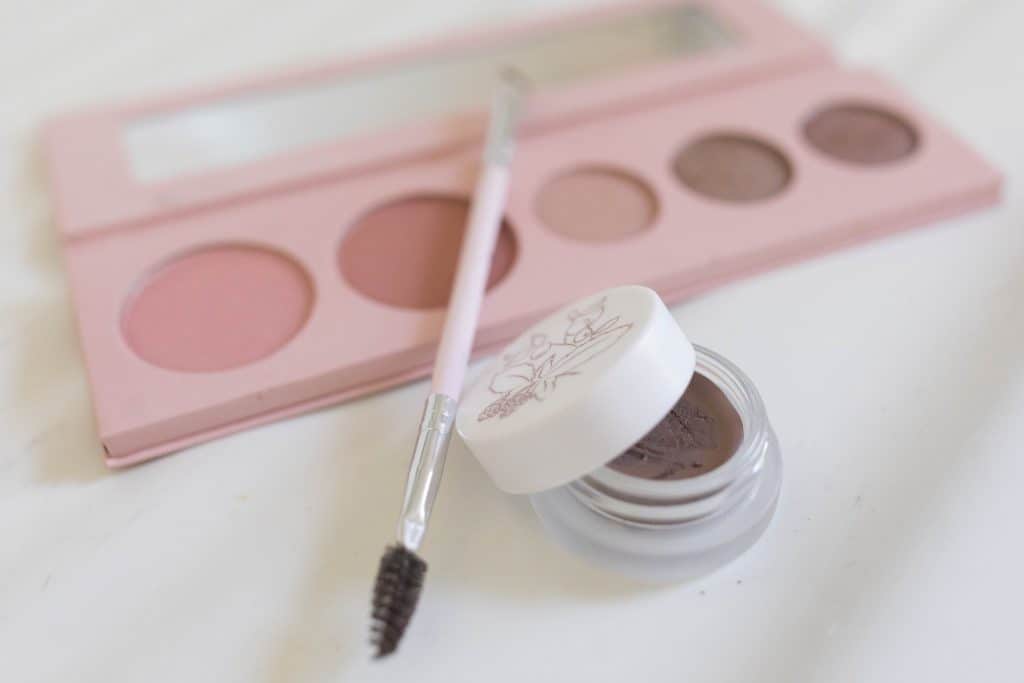 What brands have you tried? Have you DIYed makeup? Let me know in the comments below!
Thank you so much for stopping by the farmhouse!
Pin it for later