Welcome to the farmhouse! Come inside and see our crazy day. Currently, I am in survival mode while I am finishing up writing my book and the kids are loving the warm weather and discovering the little animals outside.
Book Update | Day in the Life Video
Exciting New Times
The Farmhouse on Boone family is in survival mode! If you have been following along for a while, you might know that I am working on a DIY craft book, but with selling our house and moving, I have gotten behind on working on it. So currently, I am working like crazy to have it finished by May 1st.
Meanwhile, Luke is homeschooling the kids upstairs and taking them outside for a nature hike.
Then later, my sister came over to babysit the kids while Luke and I got to go on a date.
Thanks so much for stopping by the farmhouse!
Pin it for later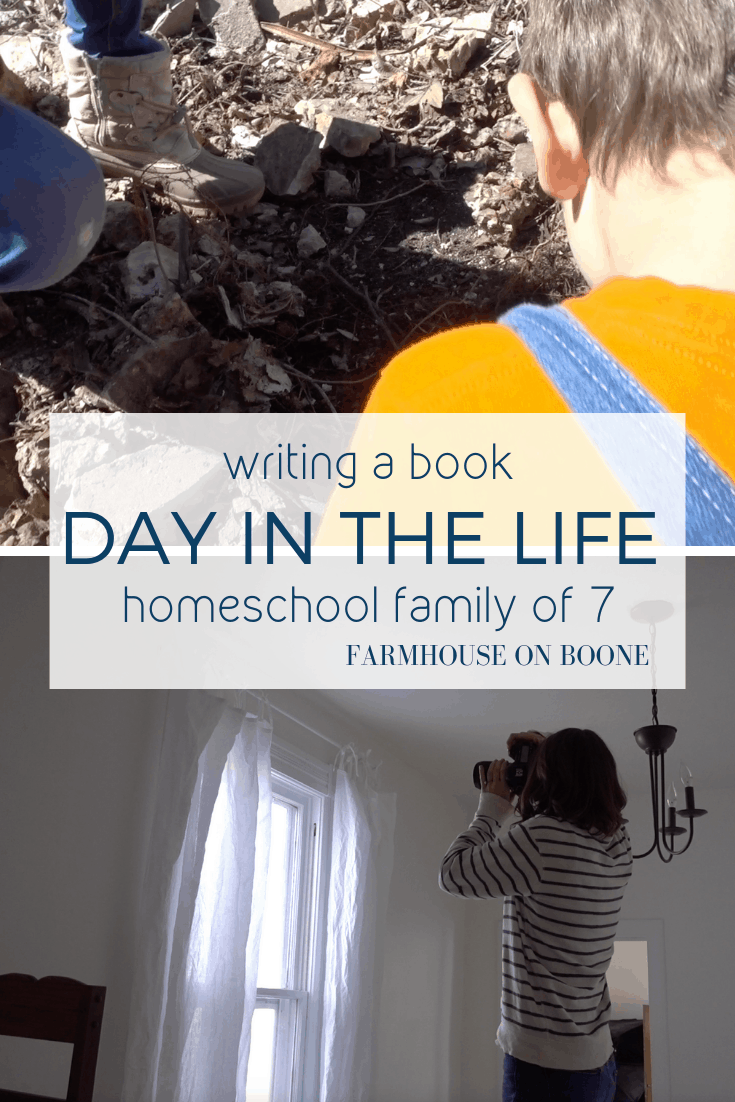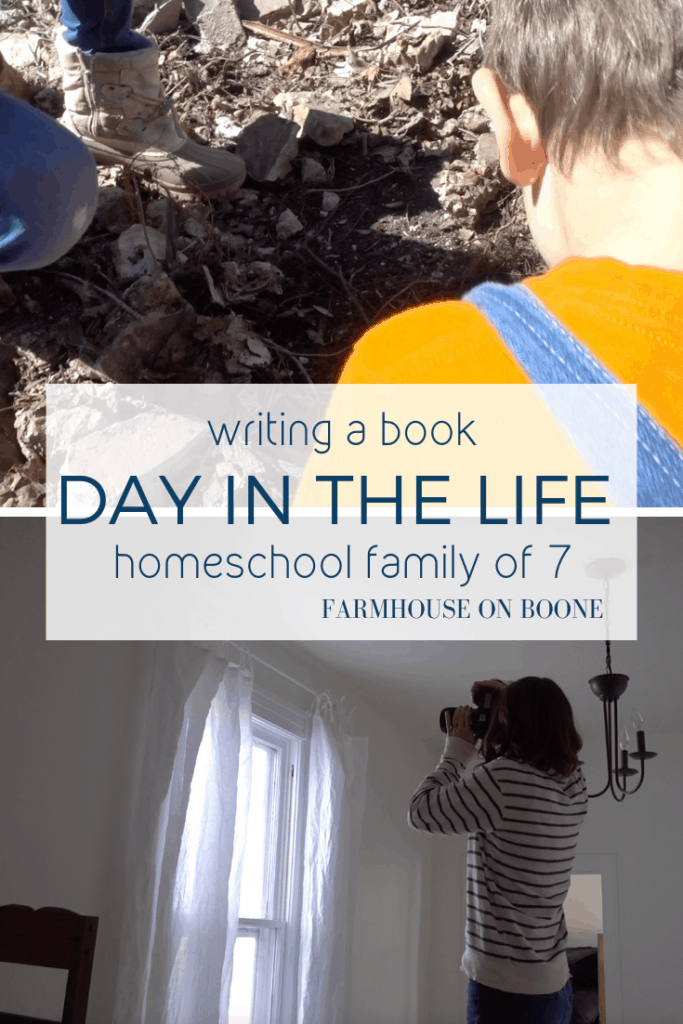 MY BLOG COURSE
Join over 500 students in learning how to grow your own blog from scratch in my new blogging course: Create Your Blog Dream
Essential Oil Class
Get my free essential oils class to learn all about the oils we use in the farmhouse! Watch it HERE.
ITEMS IN MY VIDEOS GET ASKED ABOUT OFTEN:
Some of my links are affiliate links, which means I make a small commission at no extra cost to you. 🙂
Berkey water filter
You can get the review HERE.
The iron bed in our master bedroom
The beds in our boys room
My favorite cast iron skillet
Our linen bedding
GRAB MY FREE EBOOKS
5 Steps to an Organized Kitchen Mini Guide
Cleaning with Essential Oils
5 Kefir Smoothie Recipes
MY ALL NATURAL MAKEUP
Second Skin Foundation: Shade 1
Fruit Pigmented Mascara
Bronze Gold Eye Shadow
Creamy Long Last Eyeliner
Cocoa Butter Lipstick
Fruit Pigmented Blush
eyebrow makeup
and brush
I also bought this palette
MY OTHER DAY IN THE LIFE VIDEOS
Farmhouse on Boone VLOGS playlist
My video equipment
Follow along with Farmhouse on Boone