Hi friends! I wanted to share with you a few simple decorations I started adding into my home to transition from late summer to early fall. This year for me is all about natural elements and a neutral color palette.
On my front porch, we just added a new swing that my husband built. I added a cozy blanket and a grain sack pillow.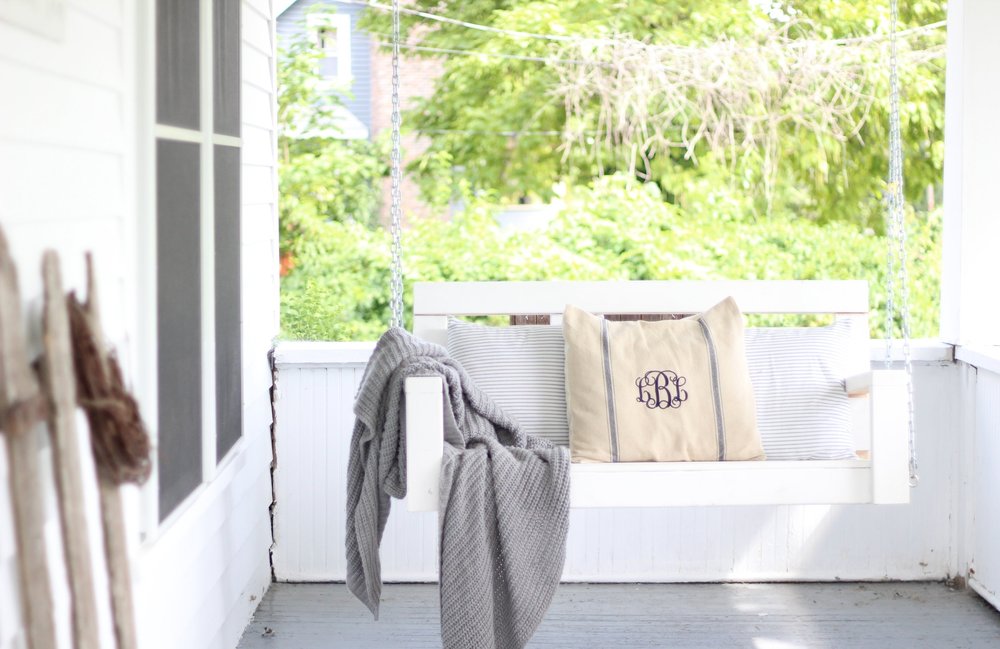 When you walk through the front door, the first thing you see is our new built ins.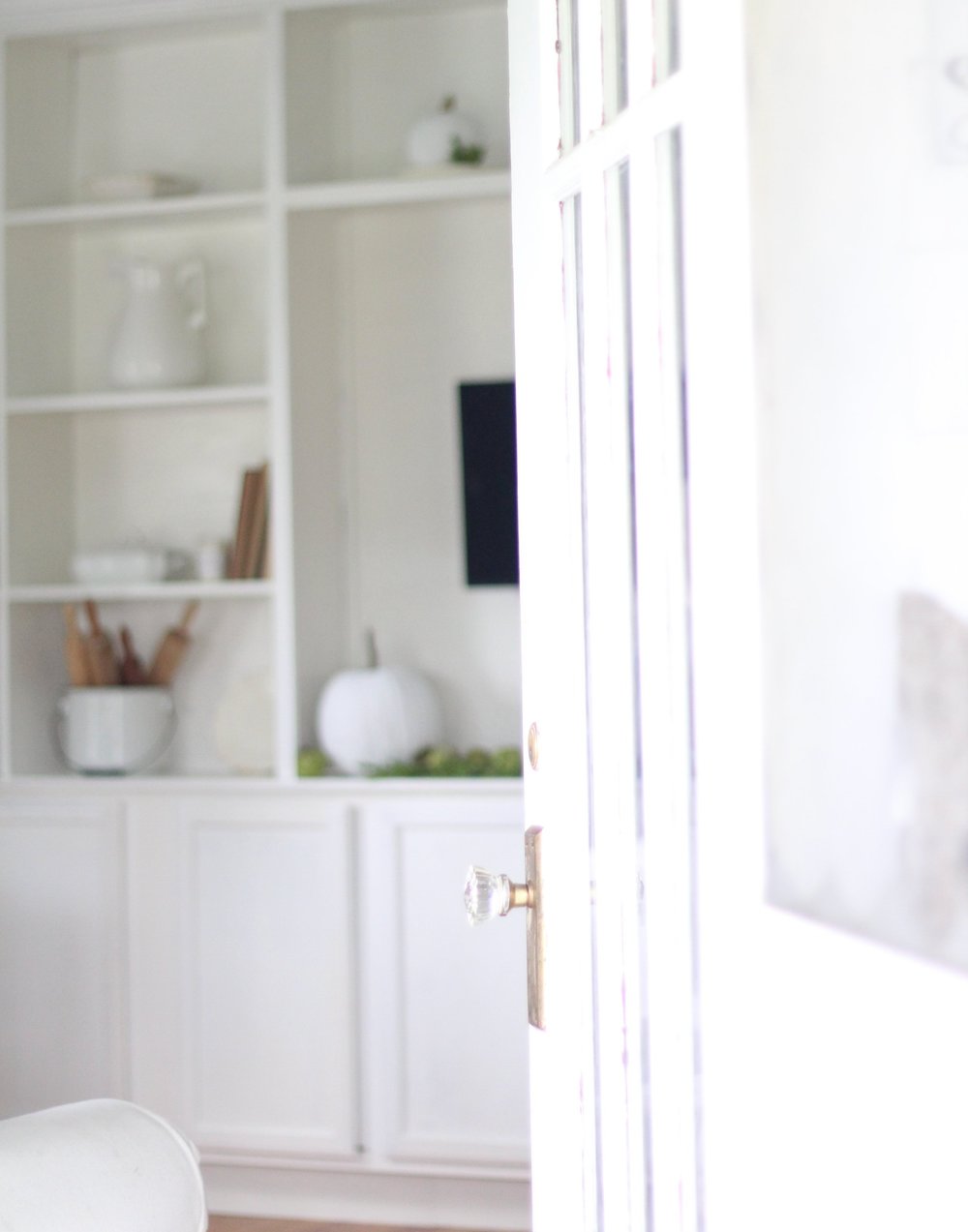 I am never the type of person who goes all out for any seasonal décor. If I had endless cash and time, maybe I would, but, for now, I like to make just a few small changes to reflect the changing weather outside.
This year we planted pumpkins in our garden, and we actually harvested quite a few. Since I wanted to go with a more neutral color scheme this year, I decided to paint them all white. I let the kids help with this project, on some newspaper in the front yard. The girls were able to help quite a bit, but my little boys were a little too much help, if you know what I mean. We just gave all of the bright orange pumpkins a couple of coats of white paint. They dried quickly in the sun.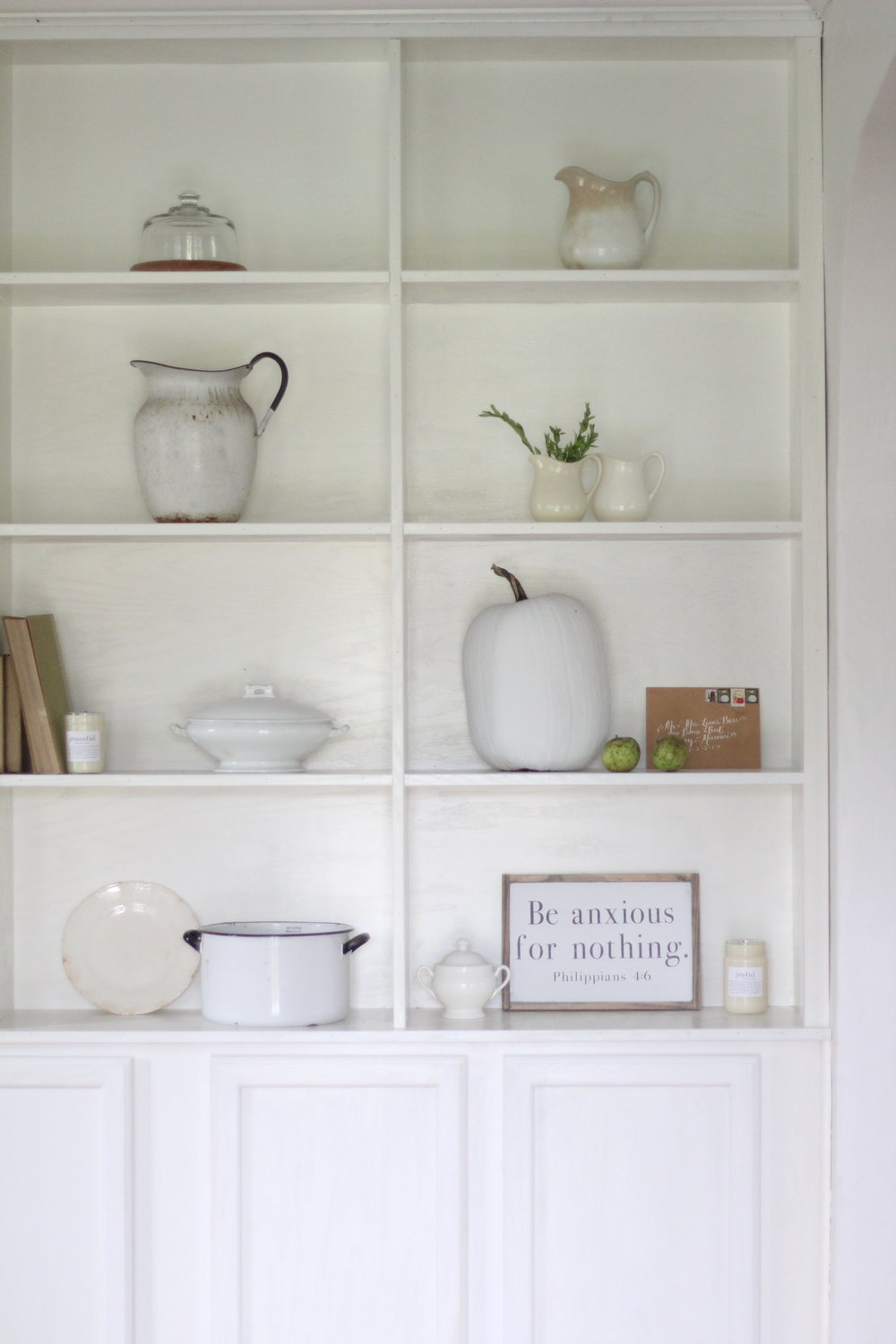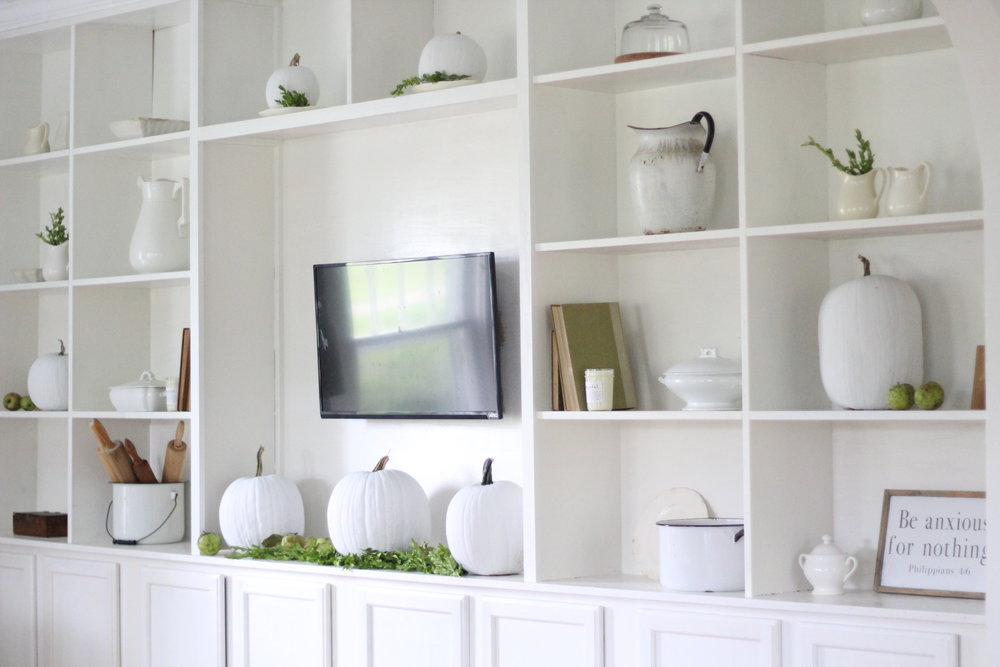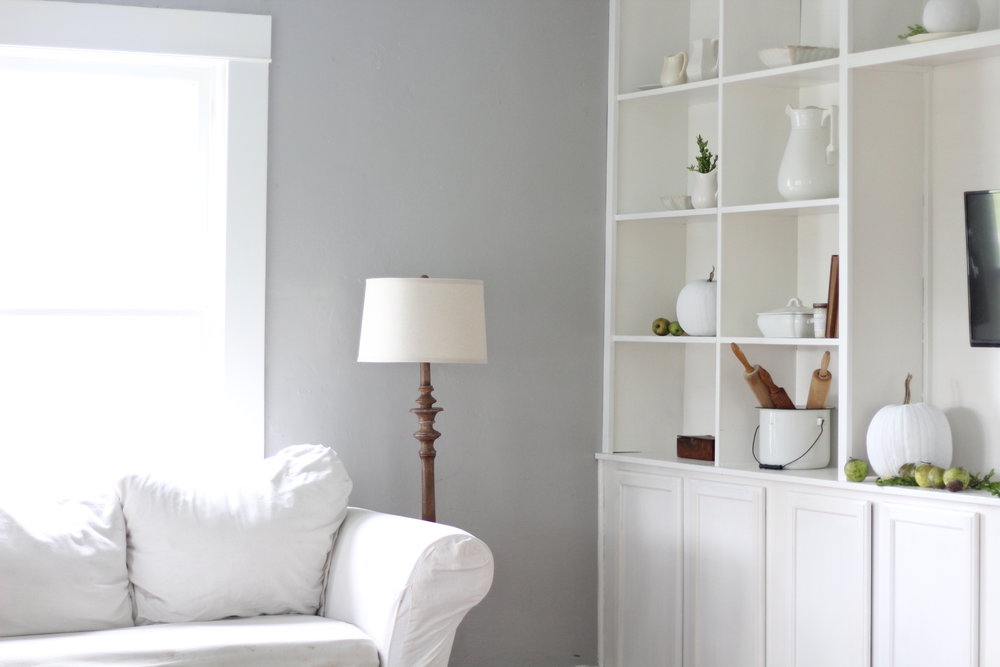 The other day, I saw a pile of boxwood clippings in the back of my husband's truck bed. I went right inside and grabbed a basket to collect them. They were already starting to dry a little in the sun and I thought they looked so beautiful. I added them in, along with some apples that we picked at my uncle's house, to add some green elements in.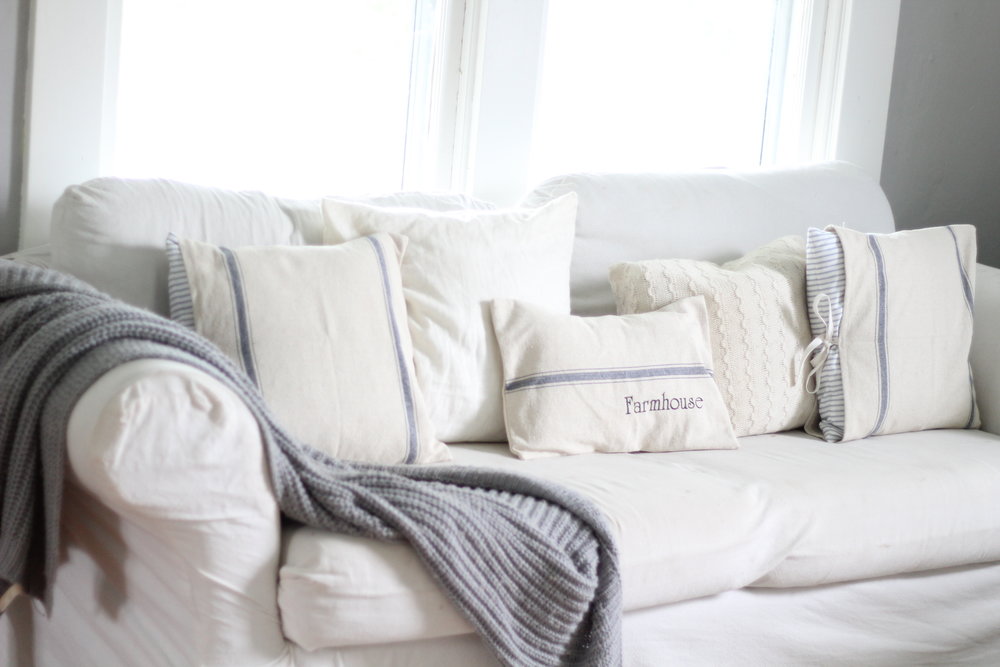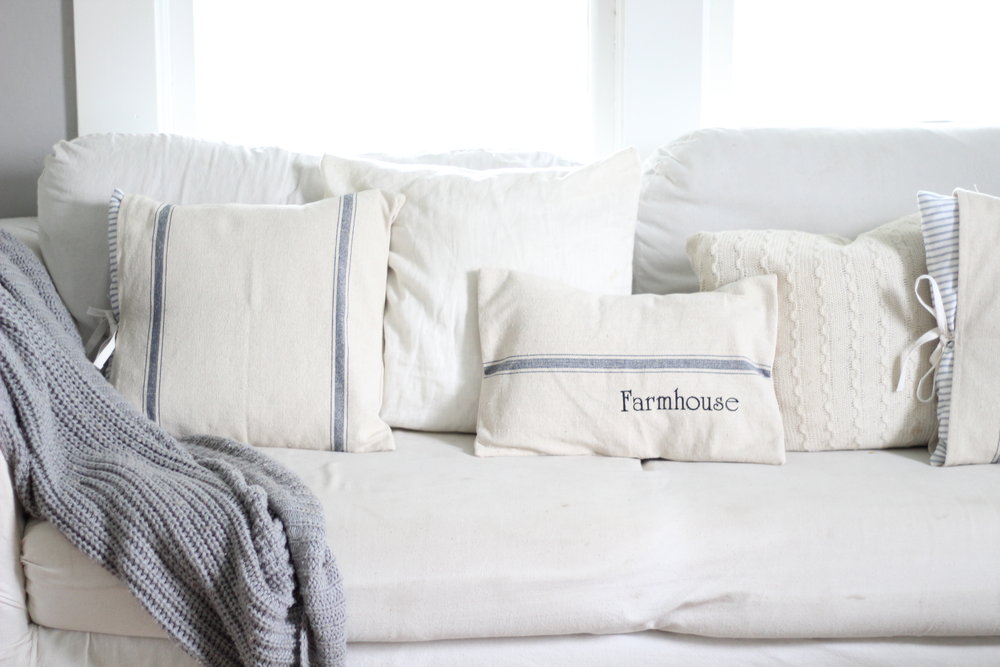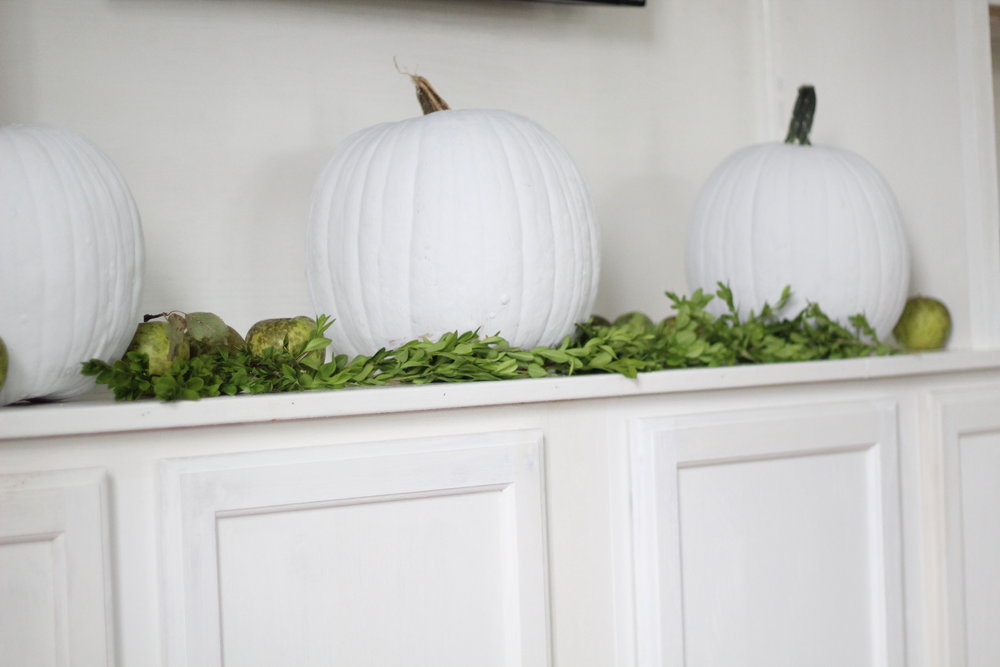 In keeping with my natural theme this year, I added in jute twine and wheat tops to my table settings.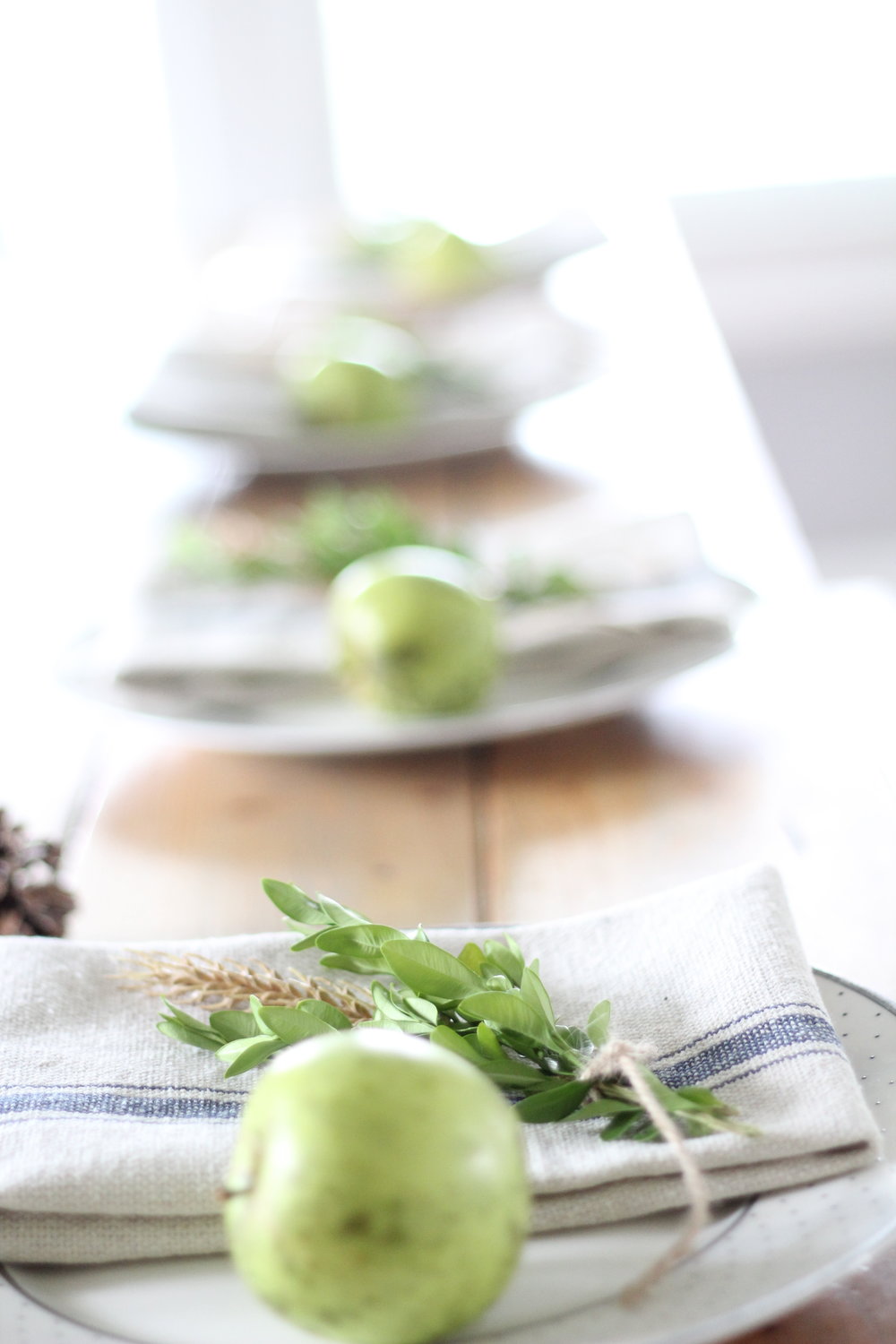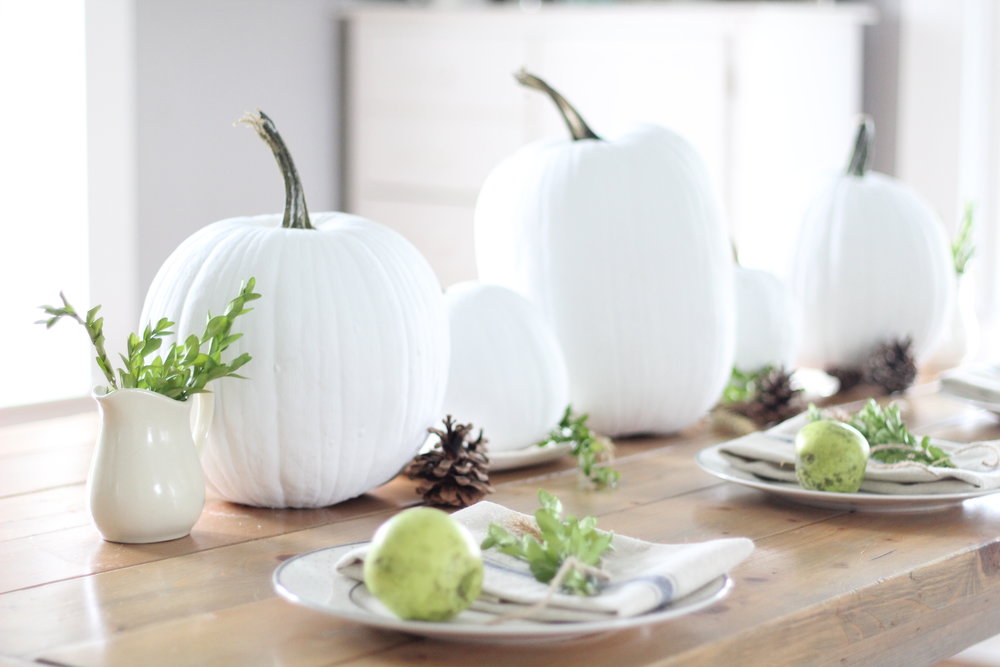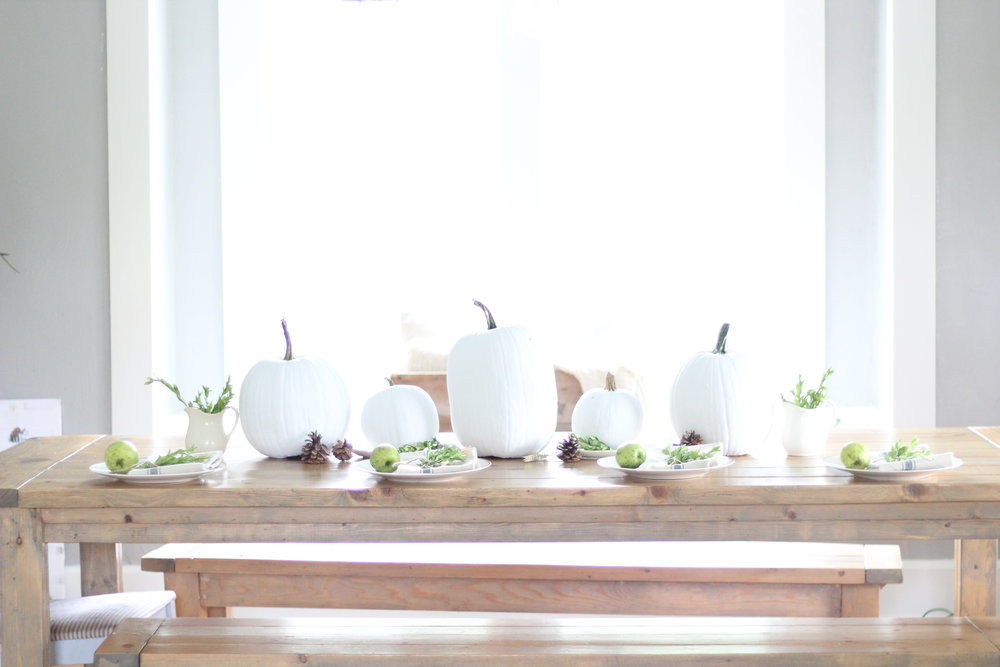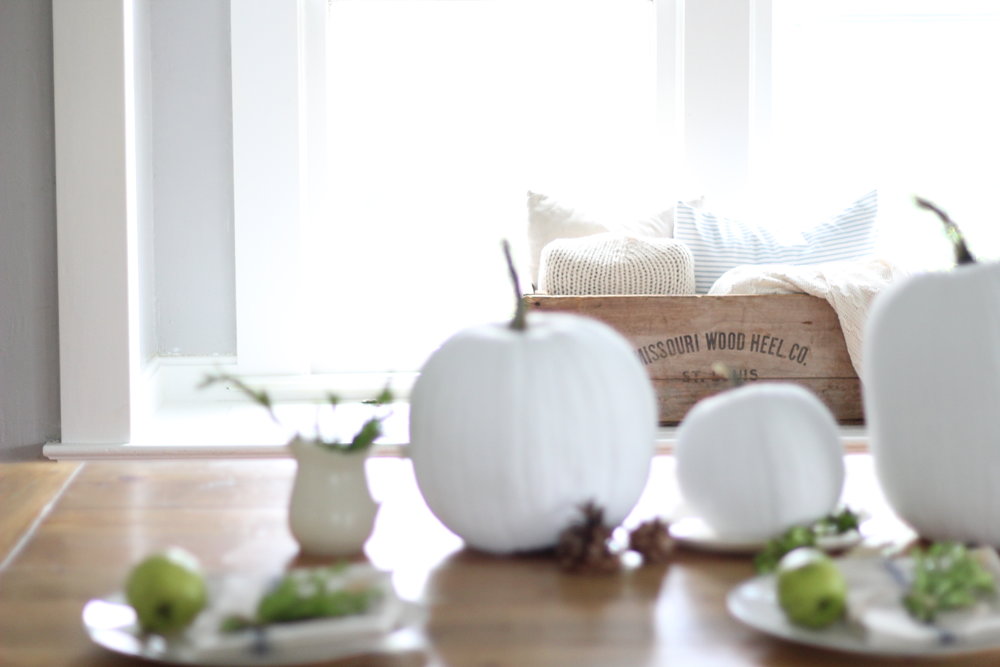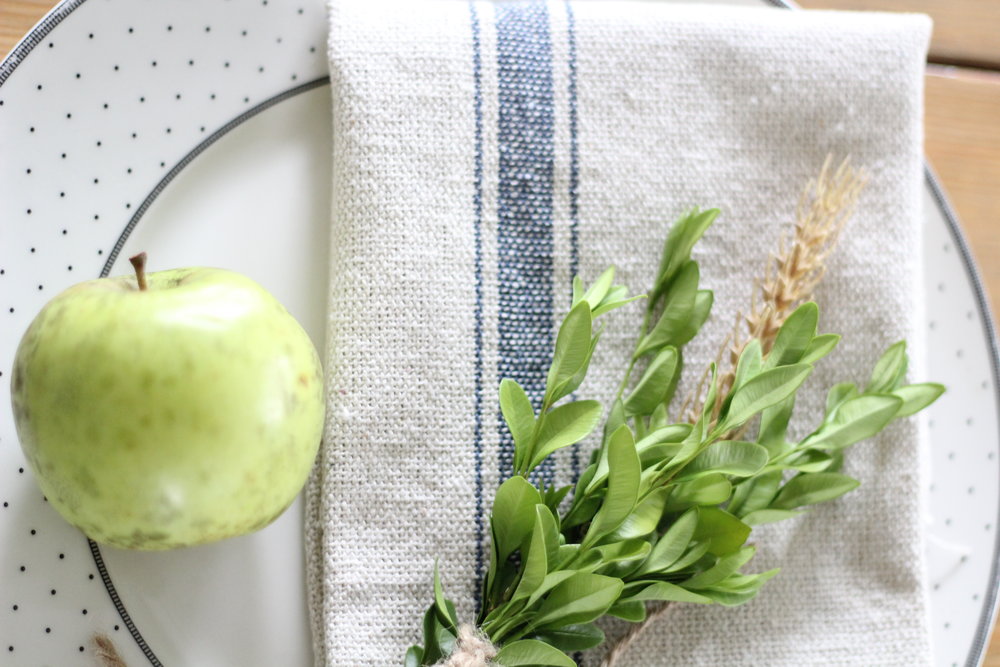 To add texture and warmth, I brought grain sack in several places; the table settings, throw pillows on the couch, and the island runner in the kitchen. I also added several knit pillows and blankets. I think knitted blankets add so much coziness in the cooler months.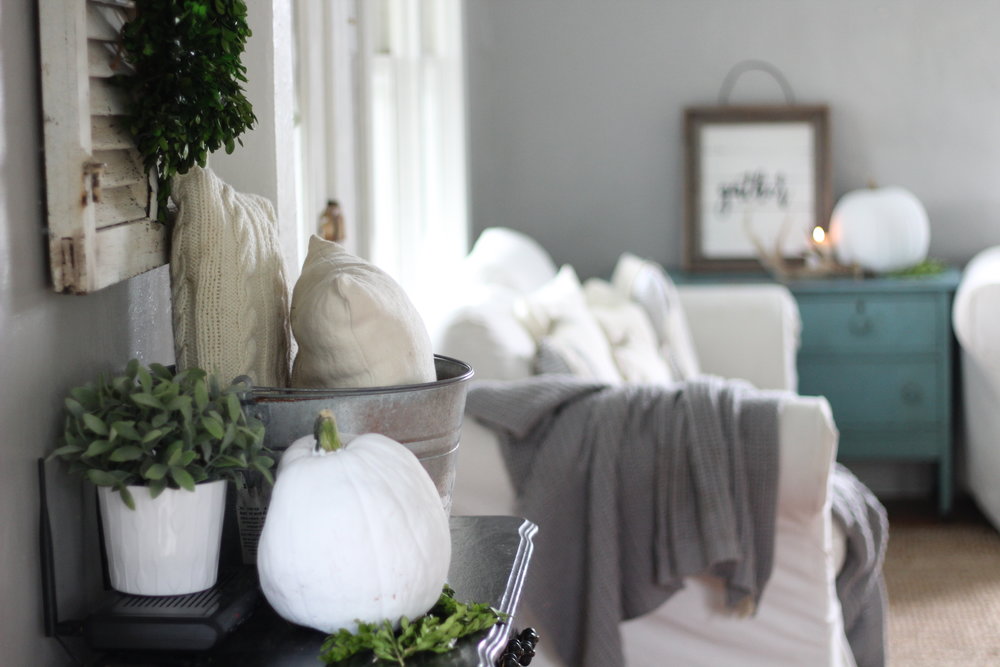 I added a couple of candles and an antler shed, that my husband found. I may bring in some mums and a few gray pumpkins but, other than that, this is probably all I will do for my fall décor.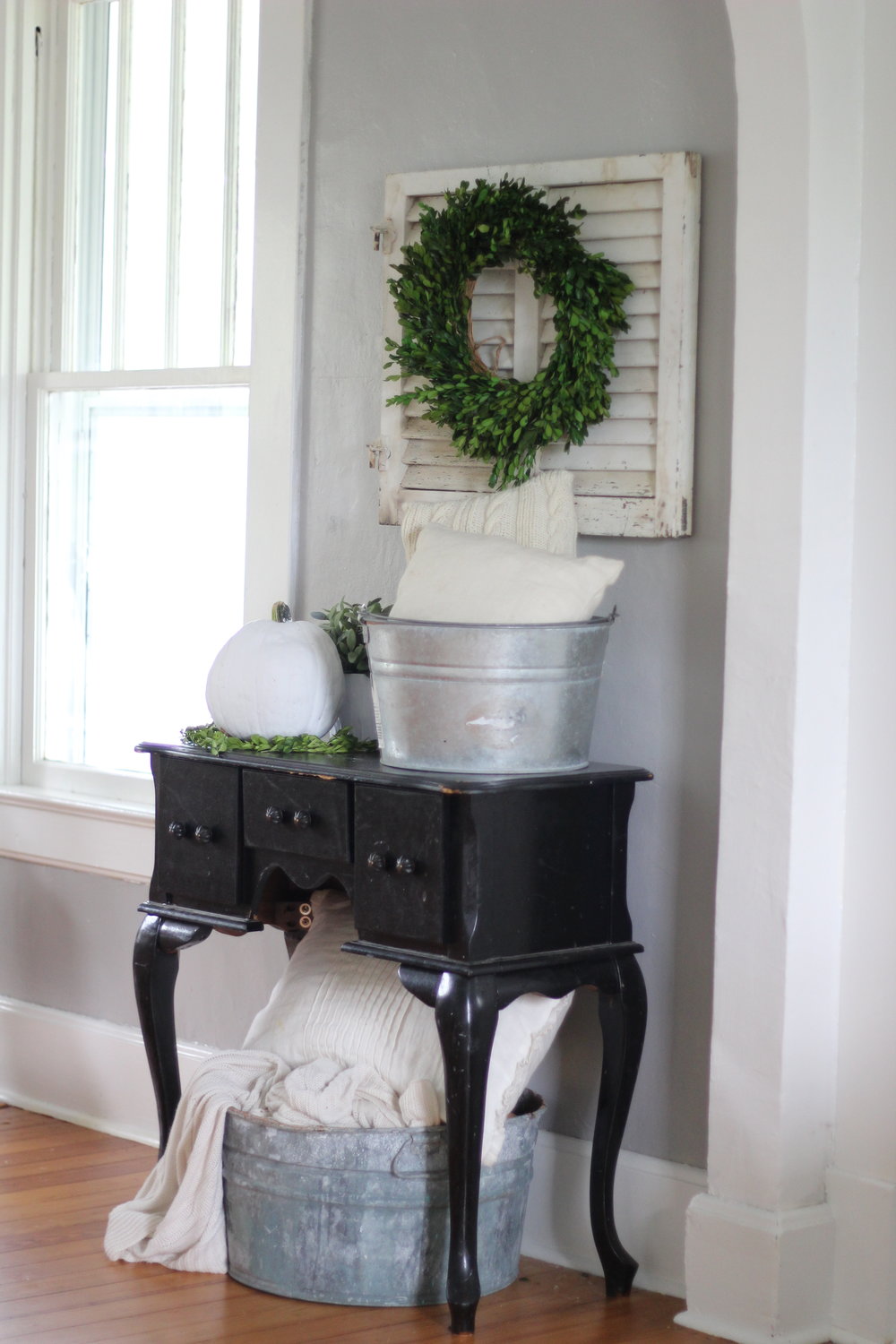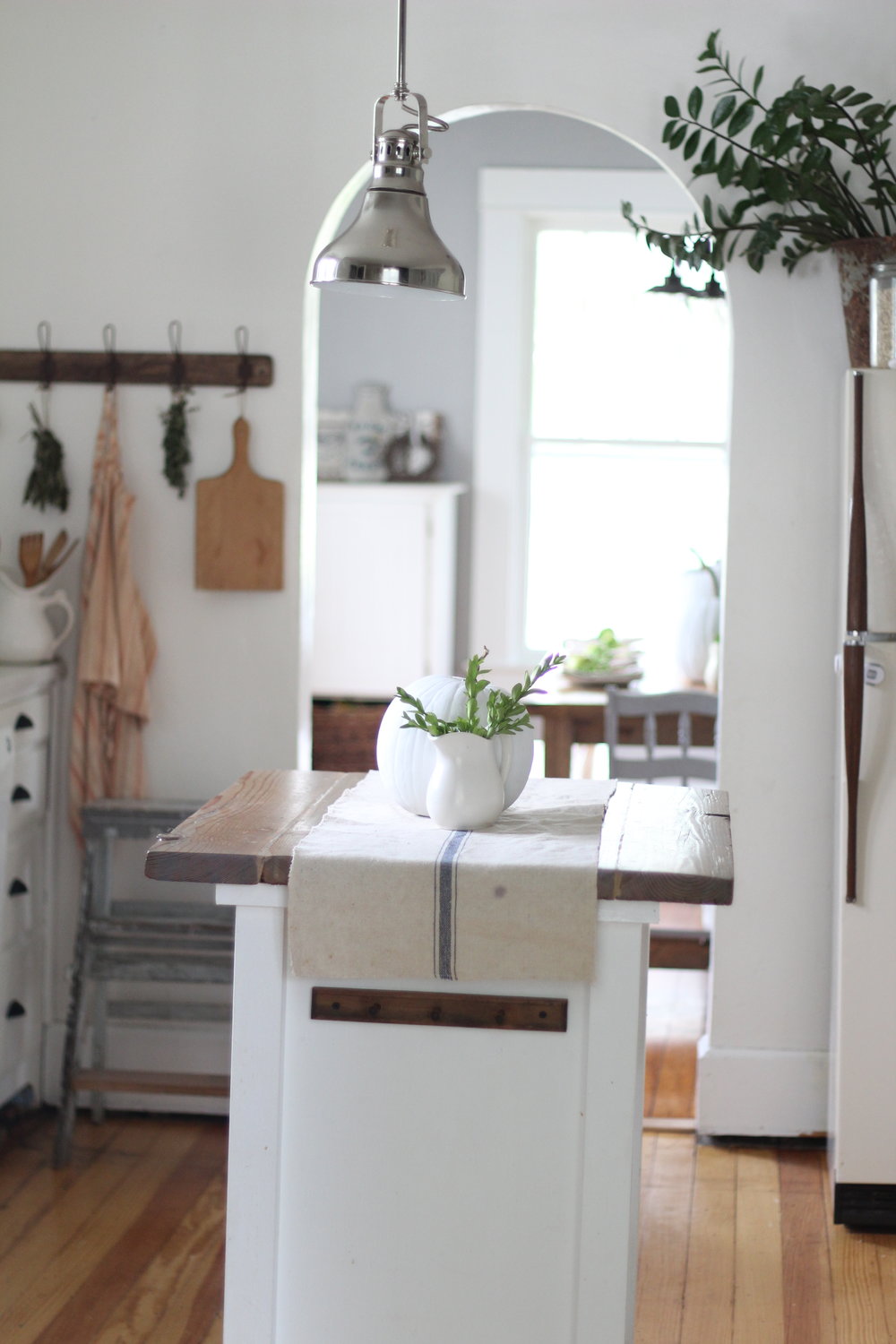 How do you decorate for fall? Do you go all out or keep it simple?