The fall season is officially here. As a busy homeschooling mom, I don't have a whole lot of time to dedicate to my appearance, so a curated capsule wardrobe is essential to my daily routine. With a basic collection of 25 pieces, you can look put together everyday with minimal effort.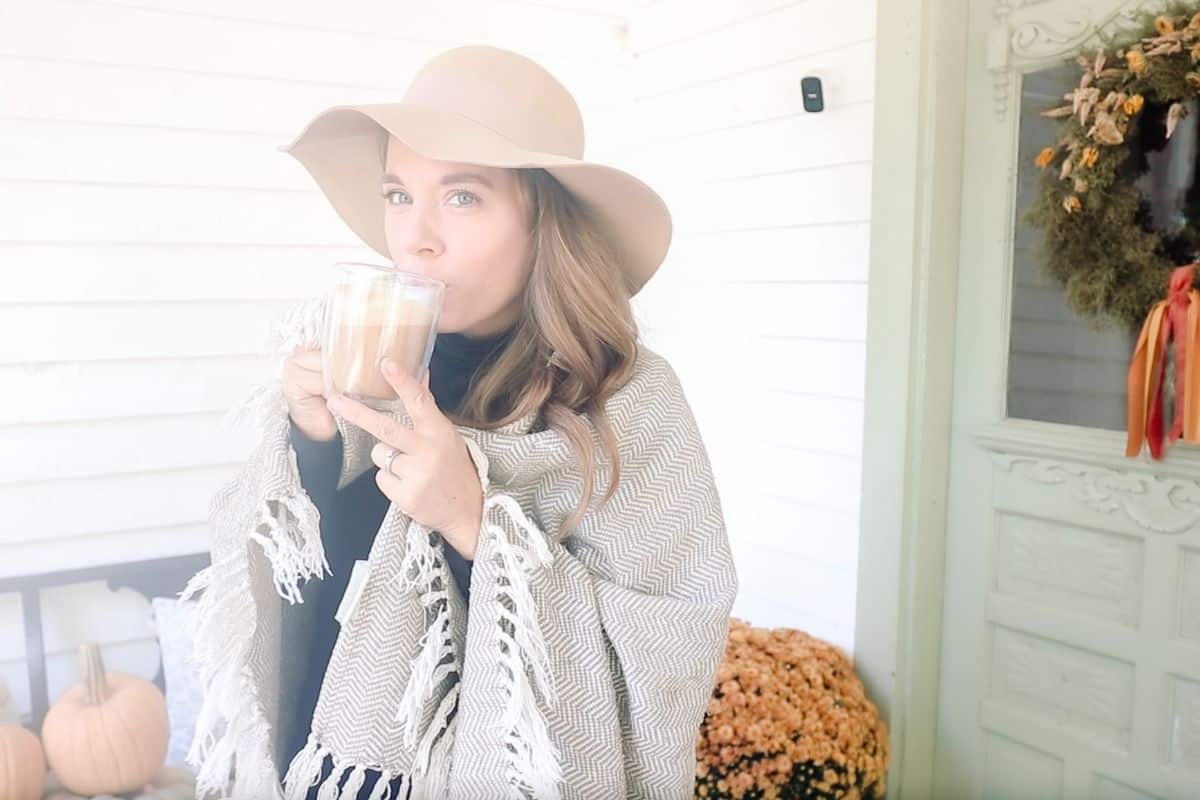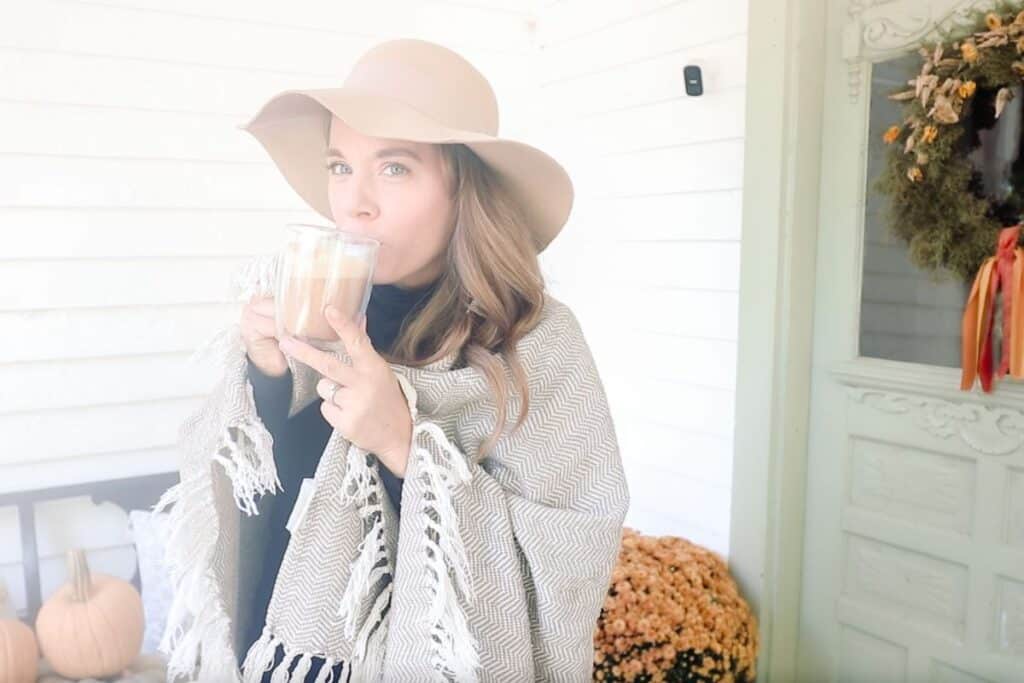 This post is sponsored by Walmart. All opinions are my own.
Most days in the farmhouse start with three little boys on my lap for 30 minutes while I sip coffee, and then I hit the ground running. Breakfast prep, milking chores, kitchen cleanup, math lessons with three different grade levels are just a few of the many tasks that occupy my morning here.
As a busy mom, it's pretty darn easy to forget to change out of my PJs and look presentable. That's why I take a few hours twice a year to piece together a capsule wardrobe for the season ahead.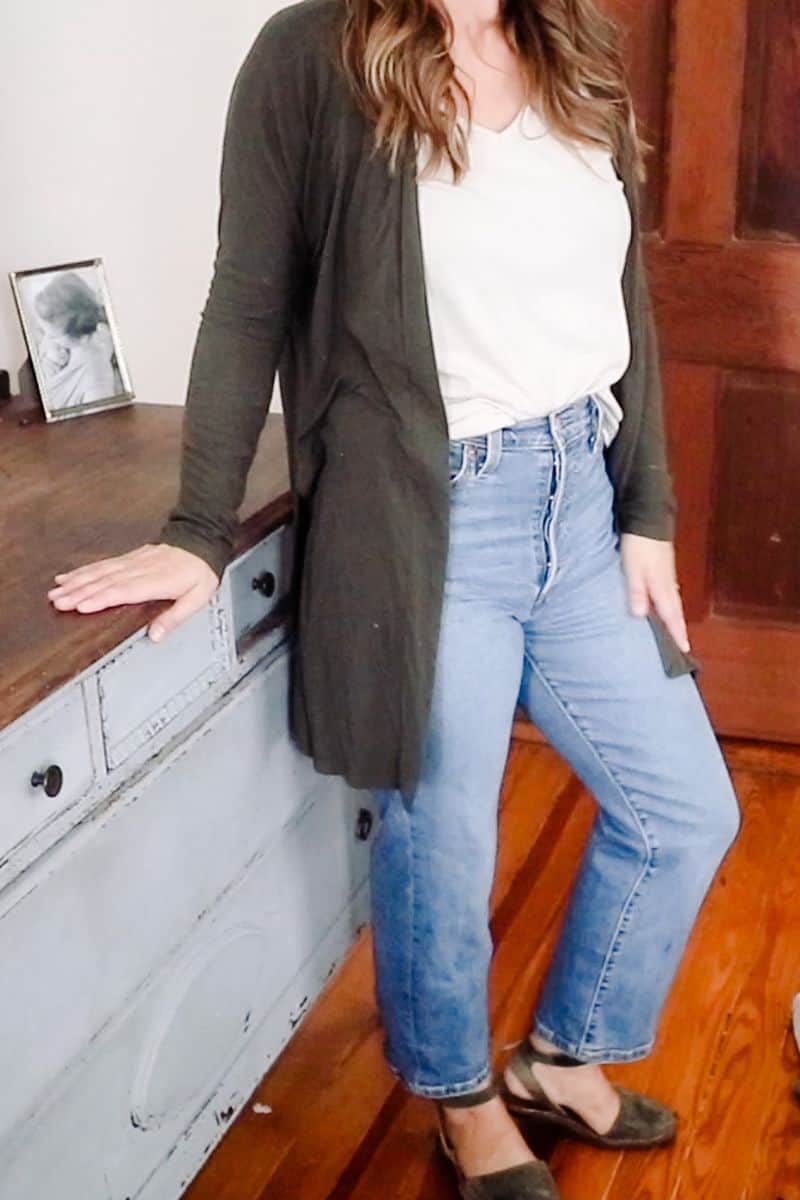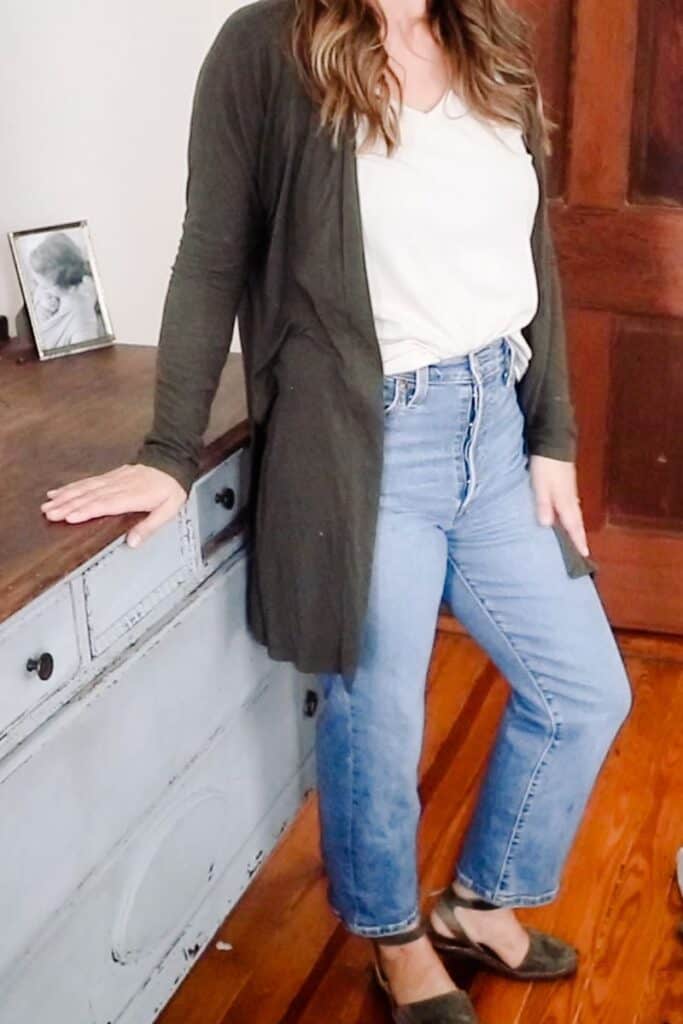 This doesn't mean I sit down at my computer and spend $1,000 on an all new wardrobe. Instead, I get out my bin of clothes I put away at the beginning of last season, sort, style, discard as necessary and add in a few new pieces.
Our 1860s farmhouse doesn't have closets, so I like to keep the clothes I have out each season very minimal. Both my husband's clothes and my own all have to fit in one old armoire and an antique blue dresser! Although this happened out of necessity, I find that this twice a year routine is something I would implement even if I had the space.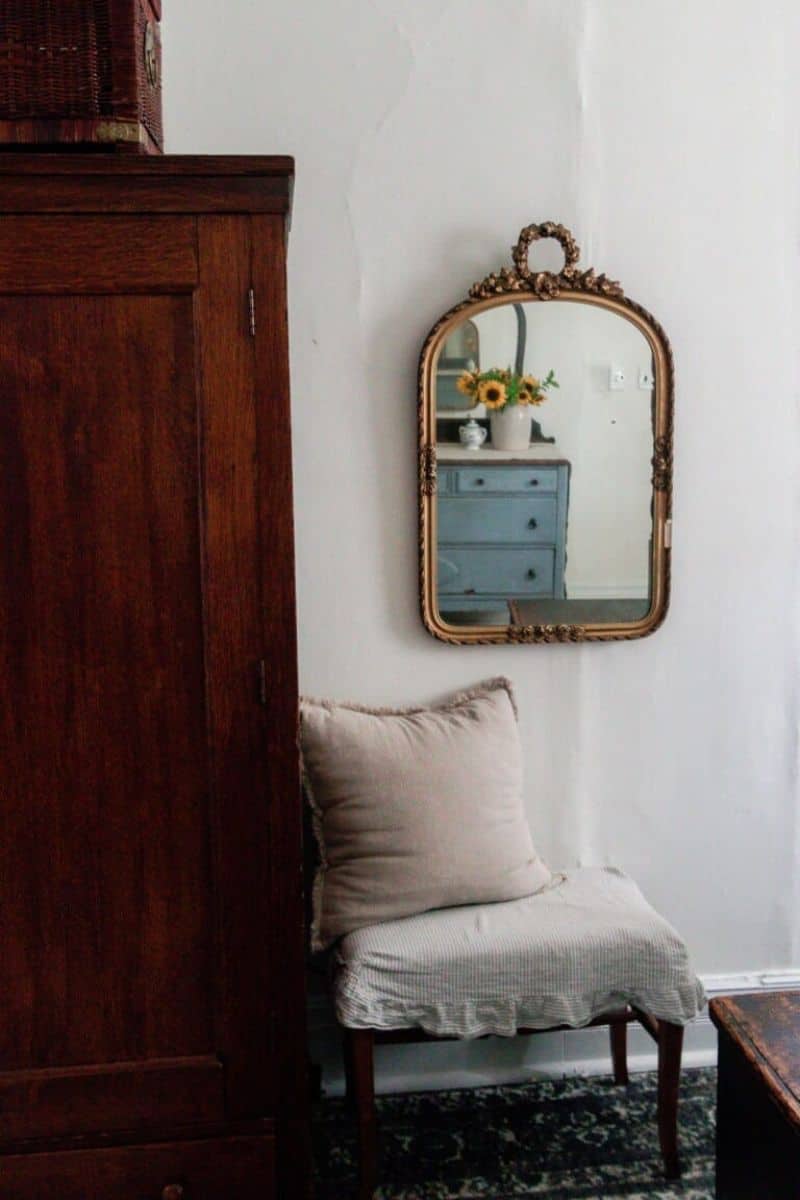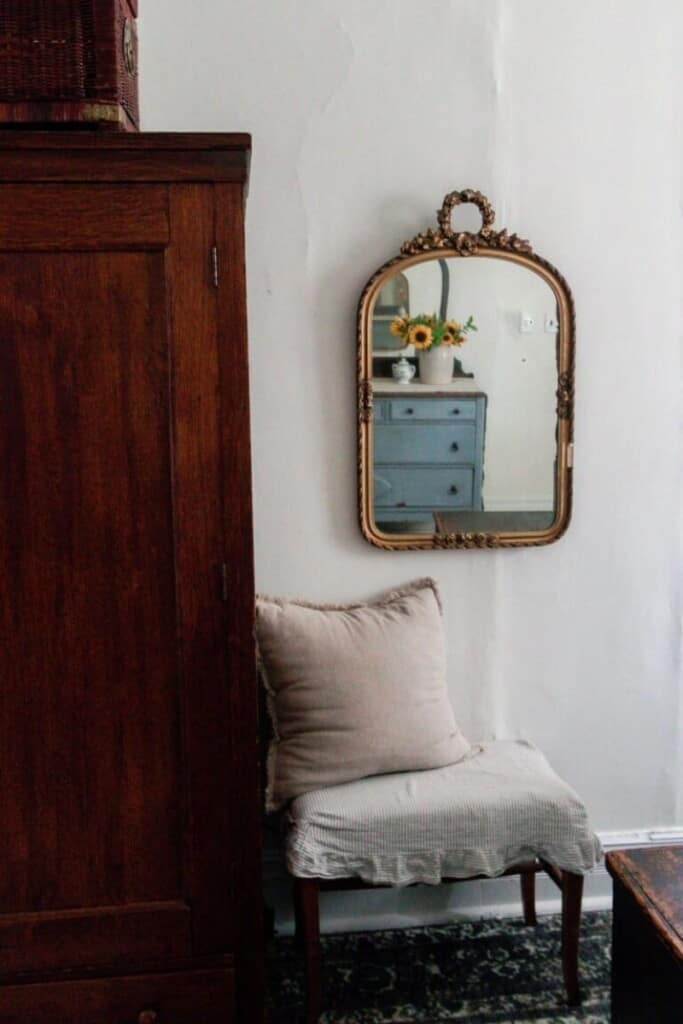 Fewer option means I don't have to rifle through pieces I only sort of like to get to the things I really want to wear. Everything that I think I will wear during the off season goes in one tote under my bed. That's it for me! I don't have any totes hiding in the basement with old t-shirts or size 3 jeans from when I was in high school. (You can probably tell I'm not very sentimental!) If I haven't worn it in over a year, out it goes!
Fall Capsule Wardrobe for Busy Moms- The Pieces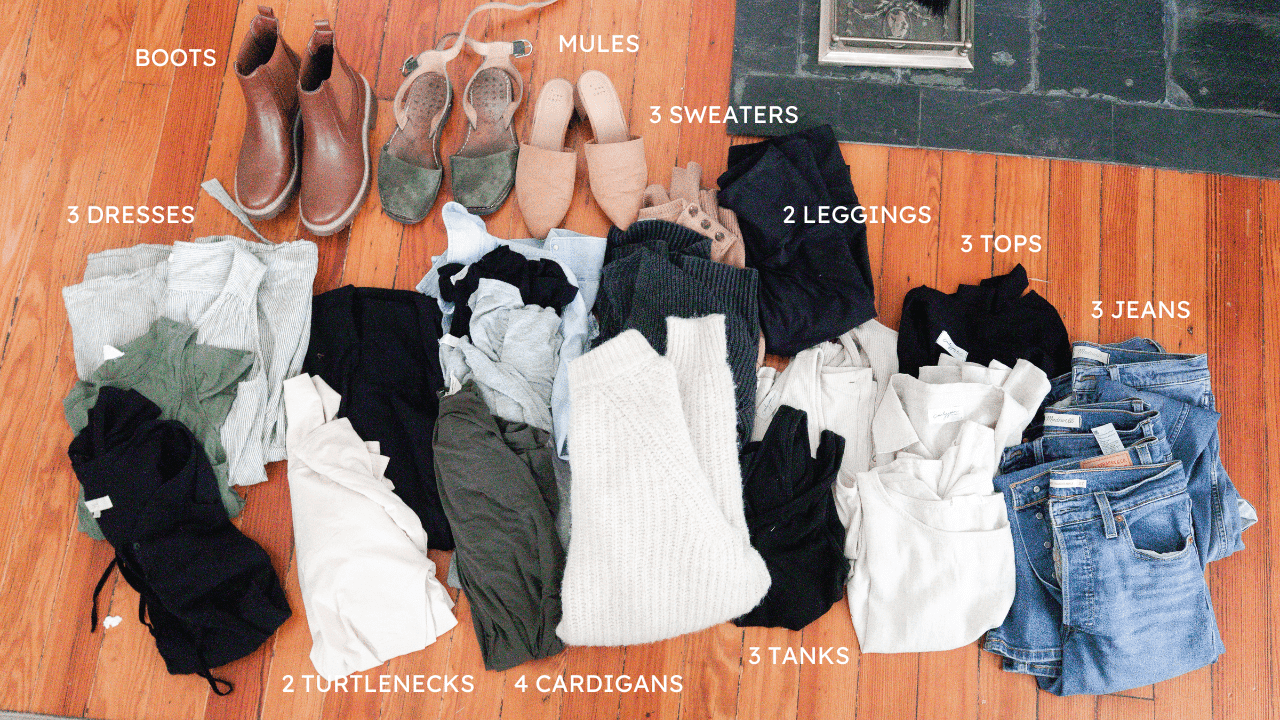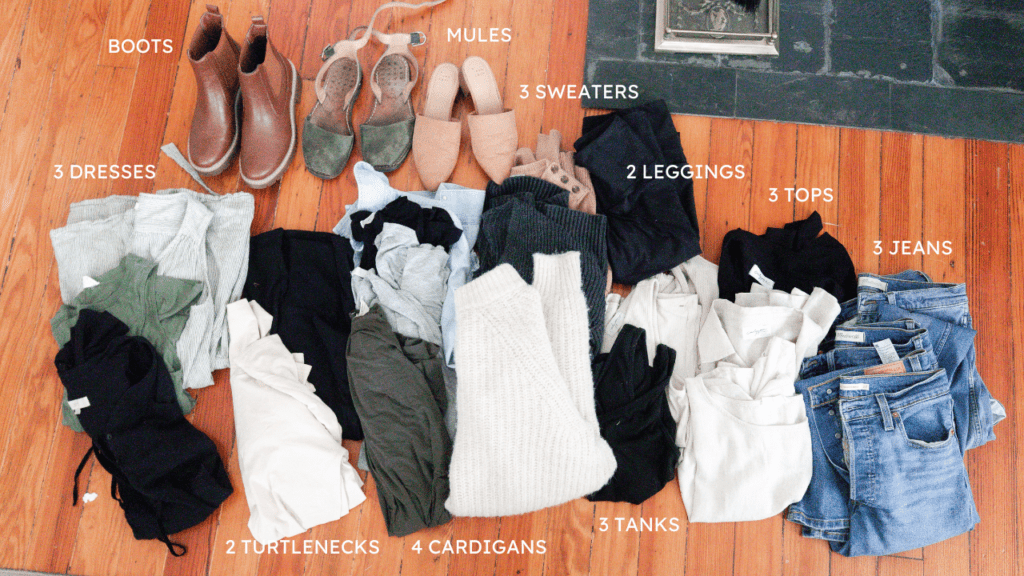 This year I pulled several pieces out from years before. Because I keep my colors so simple (tan, white, blue, black and green) most of my clothes work for a very long time. This year I picked up a few new pairs of jeans, because I am moving away from the skinny jeans to a bit wider leg. Nothing is overly trendy, so I don't need new clothes every year.
I pulled together 25 pieces that will give me options all the way through the fall and winter season.
Dresses- 3
Turtlenecks- 2
Cardigans- 3
Sweaters- 3
Tanks- 3
Leggings- 2
Tops-3
Jeans- 3
Shoes- 3
I want to say a huge thank you to Walmart for sponsoring today's post. They have a few brands that made this capsule come together so easily!
I was on the hunt for cozy basics with stylish cuts and shapes. I kept coming back again and again to the Free Assembly brand. They have pieces in just about every one of my clothing categories that fit perfectly with my capsule. I especially love their high waisted wide leg crop jeans. That is the exact cut I am loving this year!
Walmart has everything I need to look put together this fall as a homeschooling mom of 7, without breaking the bank.
Dresses
I chose to include a few dresses in my capsule this year, because they layer so well with leggings and cardigans. When you choose stretchy knit fabrics, it's just about as comfortable as wearing PJs, yet you look put together!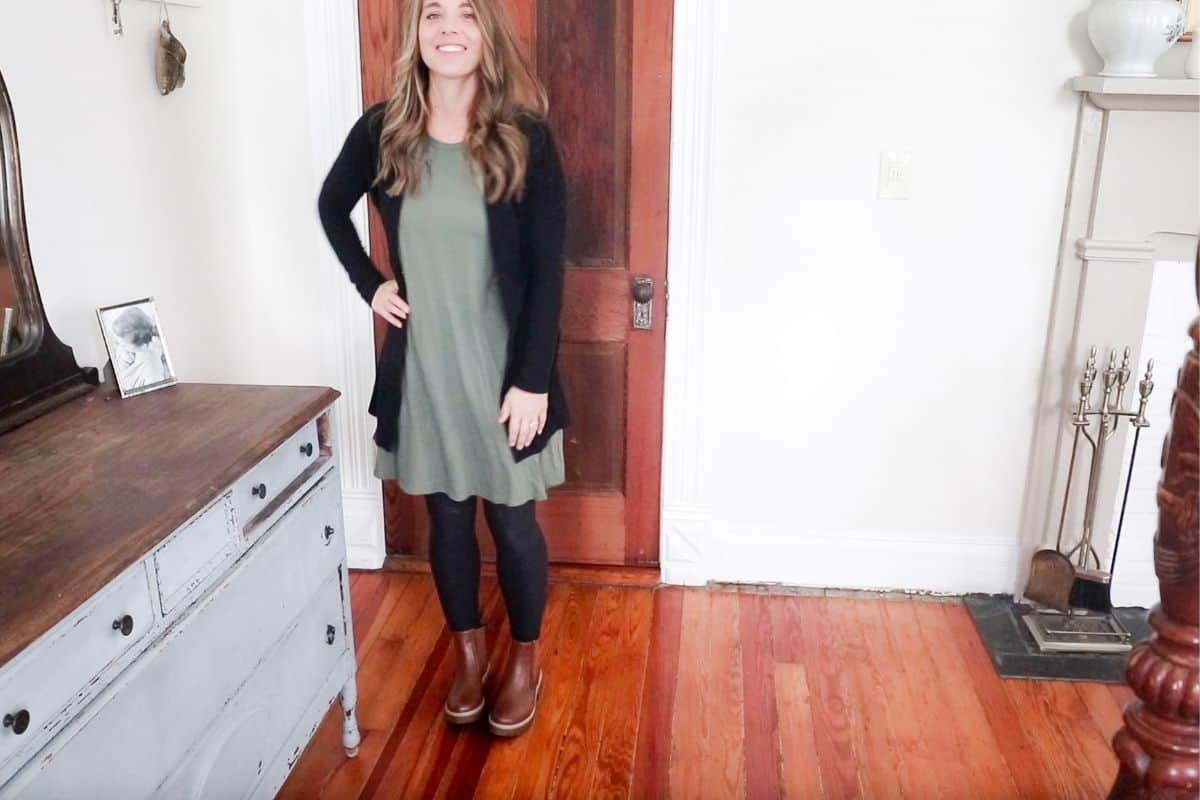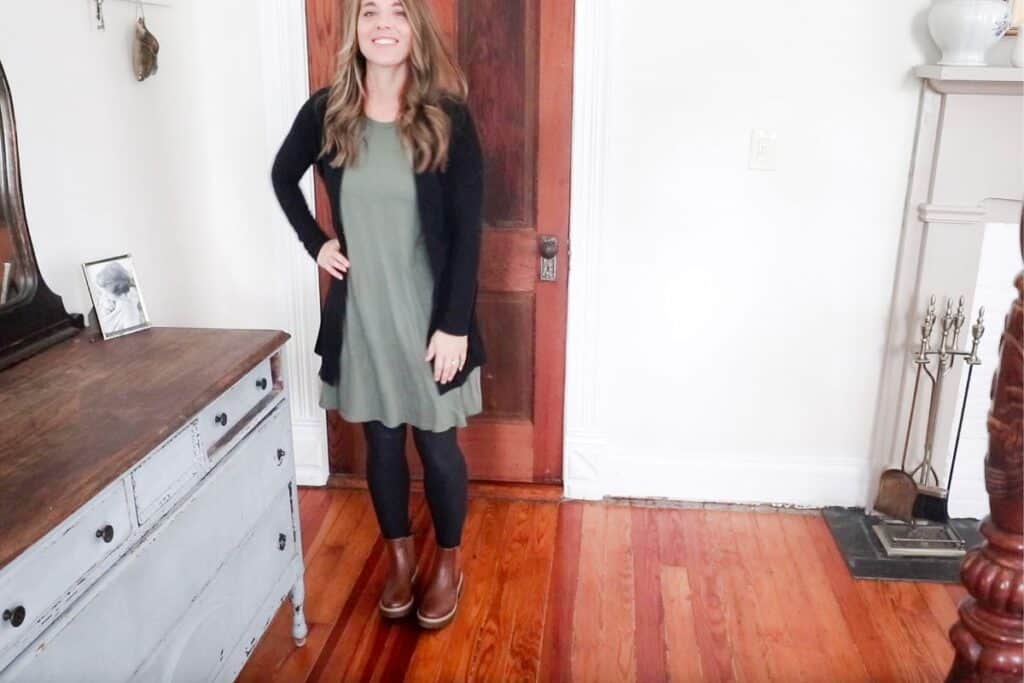 Turtlenecks
I am loving turtlenecks this year. They look nice layered under cardigans, and they're cozy!

Cardigans
I love having a little collection of cardigans that match all my tops and tanks, so everything can mix and match.

Sweaters
Sweaters are quintessentially fall, and this year I found some cozy selections that look great with jeans!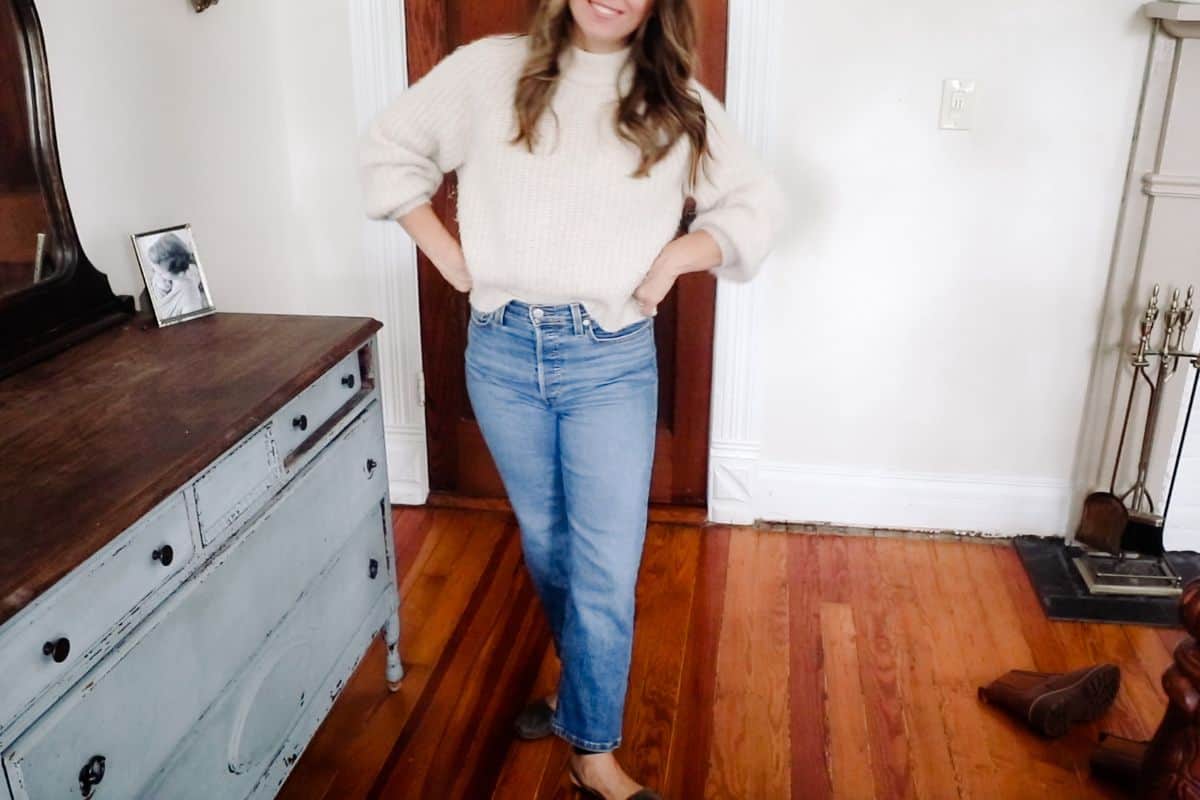 Tanks
I like tanks better than t-shirts and long sleeves during the fall and winter, because they go so nicely under a cardigan or bulky sweater. I especially like the v neckline tucked into my jeans, and underneath a cardigan.

Leggings

Tops
A few nicer button-downs and tops can dress up a cardigan and jeans outfit. I like to wear them with mules for a dressier look.

Jeans
I am loving straight leg and wide leg jeans this year! For an athletic build lady like myself, the skinny jean trend ending is a welcome sight! You won't ever convince me to do low rise though! Cropped, high and wide is my go-to this season.

Shoes
I am not a woman of many shoes. Just a few pairs of boots, and a pair of mules work with just about every outfit I own. I do also have farm boots and a pair of tennis shoes that I didn't include in my 25 pieces.

Hats
I didn't include hats in the 25 pieces, but I think you should own one! I have mine hanging on a peg rack by our front door. I think it makes any outfit look sharp.

Most days this cute wardrobe will live under an apron, so I don't ruin anything with coconut oil and sourdough starter.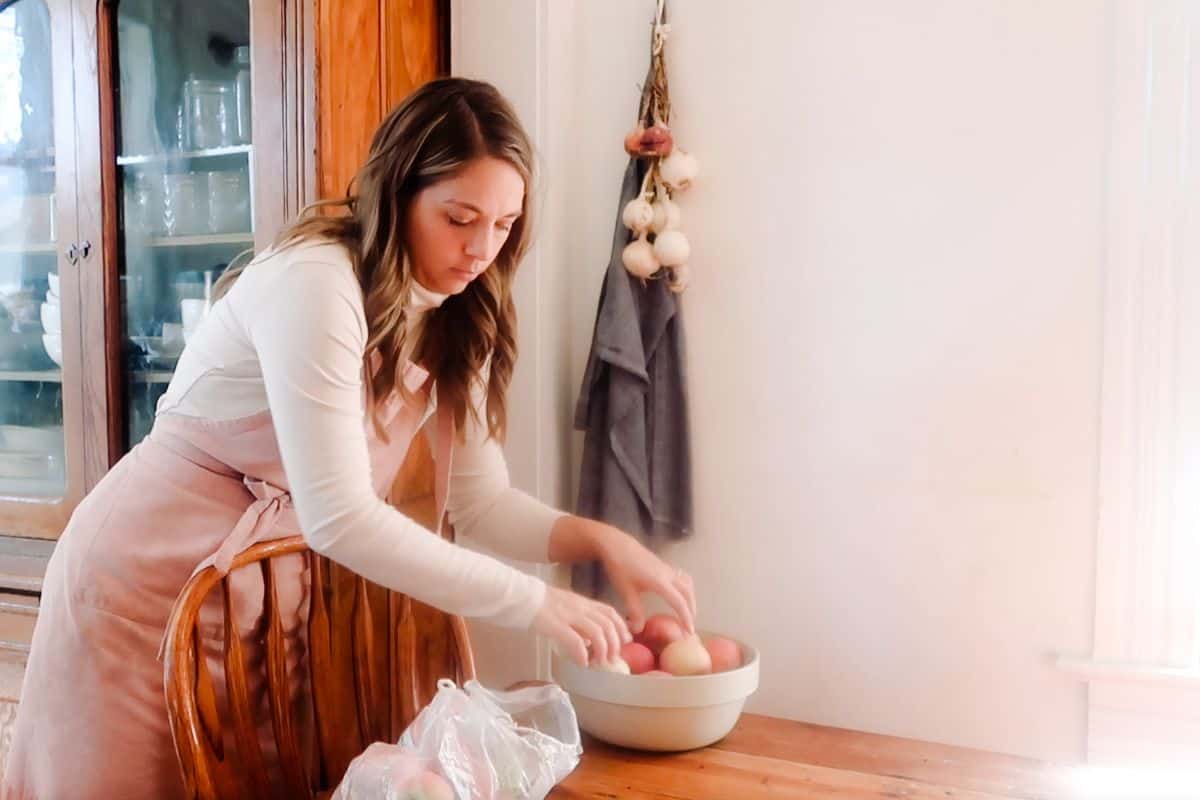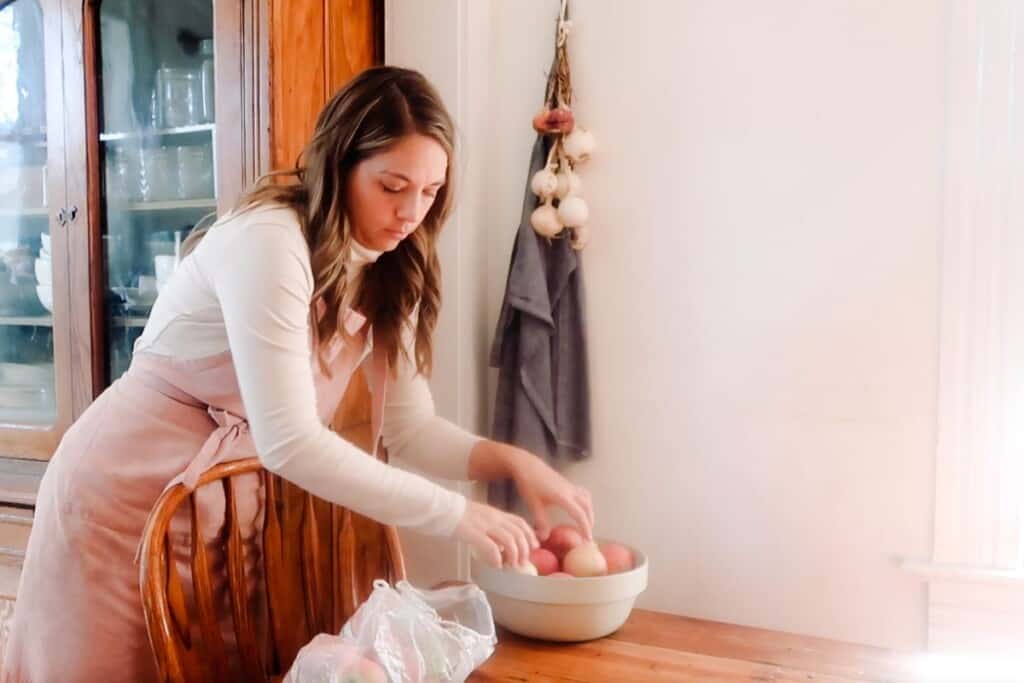 My fall capsule wardrobe is built from sturdy basics that can mix and match well, for effortless stye all season long. They work with my busy lifestyle, so I don't have to spend any mental energy on getting dressed. Thanks again to Walmart for sponsoring today's post!
Shop my favorite fall capsule wardrobe finds here: