The little side porch on our Victorian farmhouse just begs for seasonal decor. With the gingerbread millwork and turned spindles, all coated in a fresh bright white, the oranges and browns of fall and greens of Christmas really pop. Come see what we did on this little farmhouse side porch to spruce it up for winter!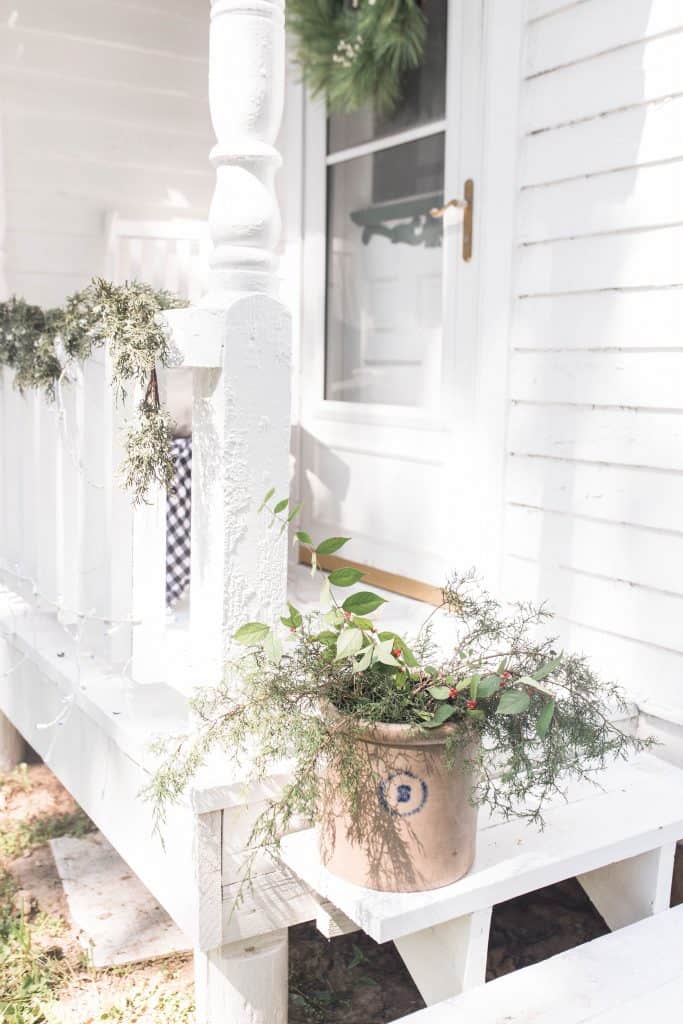 This post is sponsored by Everstar. All opinions are my own.

Lights for Christmastime
Every year the kiddos ask us to decorate the outside of the house with lights at Christmastime. There is something so magical for a child to see tiny bulbs flickering and tinkling in the cold air. Usually we throw up a few strands for their amusement.
This year is extra special, because I am partnering with EZ-Illuminations to create a porch that has a little more whimsy, when the sun goes down. I went with the NEW EZ-Illuminations Super Sparkle lights and EZ-Illuminations LED Flame Bulbs available at Walmart!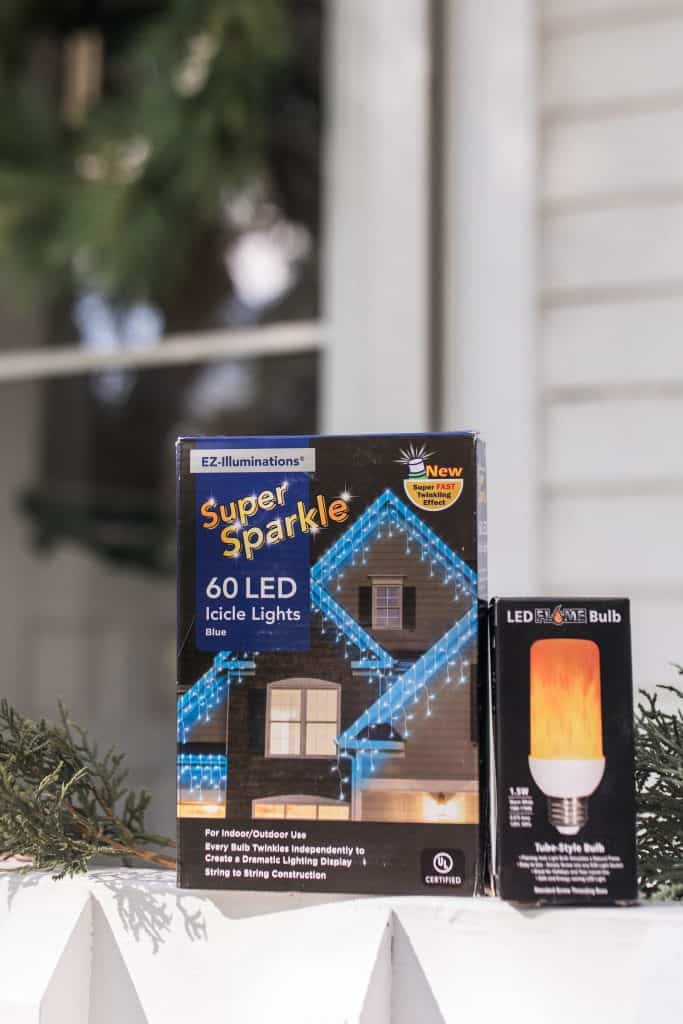 The EZ-Illuminations I
cicle Lights
blink on and off in a bright blue. The EZ-Illuminations
flame
bulb replaces the usual porch bulb to give a cozy glow. They add an extra special holiday touch, and are super affordable!
I like to keep the lights in my house neutral. Instead of white this year,
we went with the blue
. This way the kids get the color they love, and I get something that blends right in to my blue, green, black and white Christmas decor. The kids are happy and I am happy. They especially love that these lights twinkle on and off!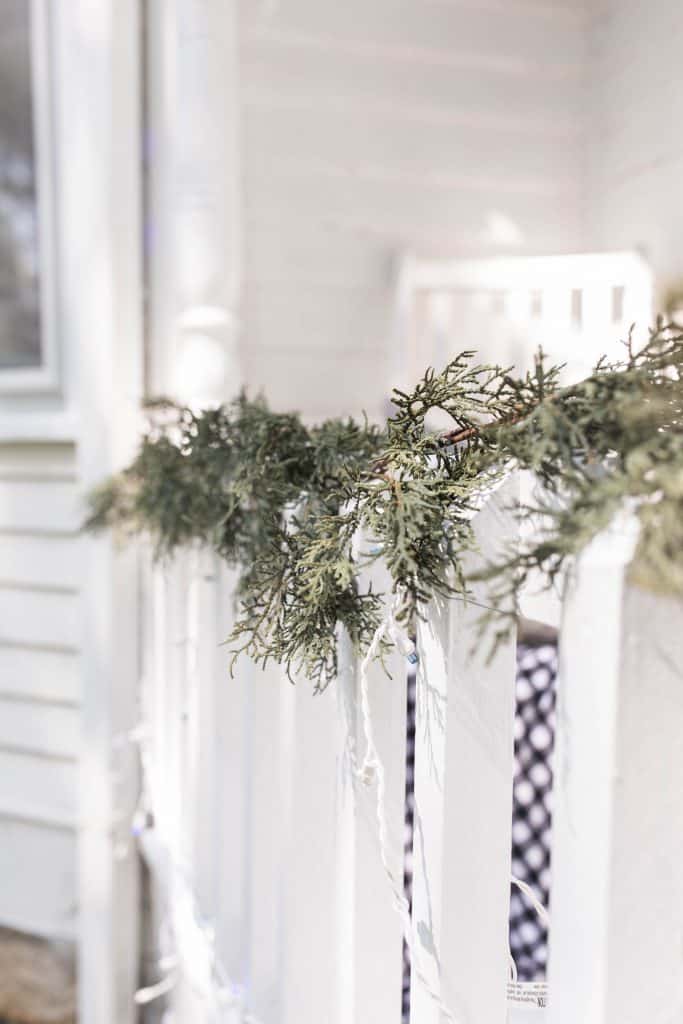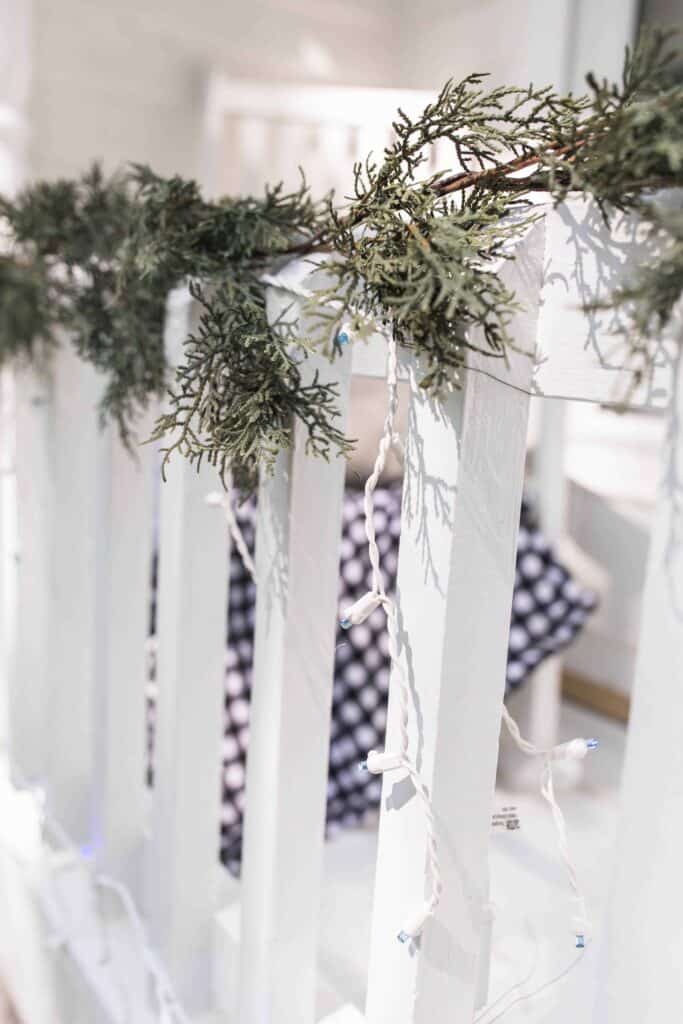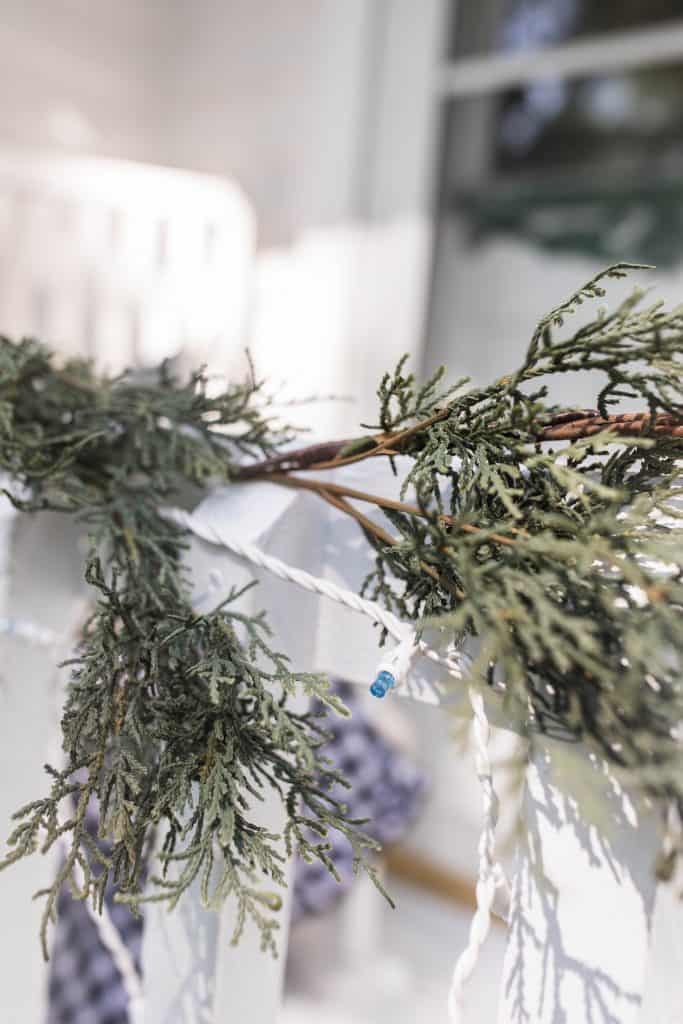 Adding in simple Christmas decor
In addition to the EZ-Illuminations lights, I brought in some simple Christmas touches in the form of greenery and cozy linens.
I had the wreath stored away from last year, and added a simple garland to the porch rail.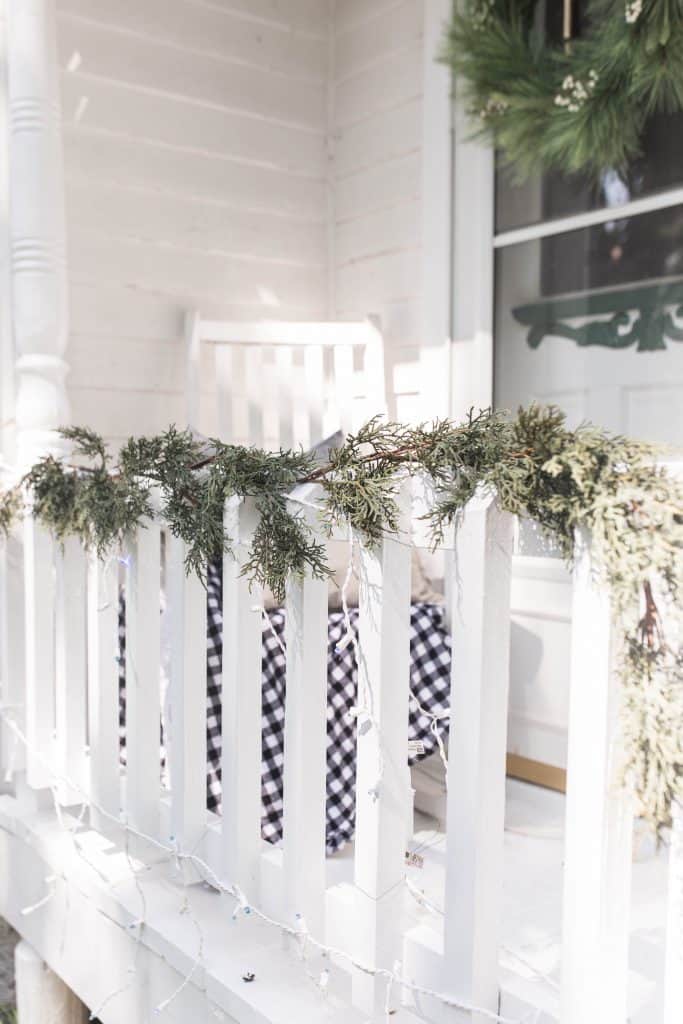 For the vintage crock sitting on the steps, I clipped fresh greenery and berries from the woods on our property. I love finding out what treasures this seven acres beholds with each new season.
This is our first Christmas in our new farmhouse, and I intend to make it a cozy one.
Make sure to head to Walmart to get your hands on some
EZ-Illumination Lights
to add some sparkle to your porch or interior!