It's that time of year again, where we gallivant all over town for holiday events. I don't know about you, but we have four different family Christmas celebrations to attend. Two for Luke's side of the family, and two for mine. In today's post, I am sharing some essentials that make traveling all over God's green earth with the littles … just a touch easier.
This post is sponsored by Walmart. All opinions are my own. 
I browsed the Walmart Baby section to find some items that will certainly make Christmas travel with little ones a lot easier!
Sleeping on the Go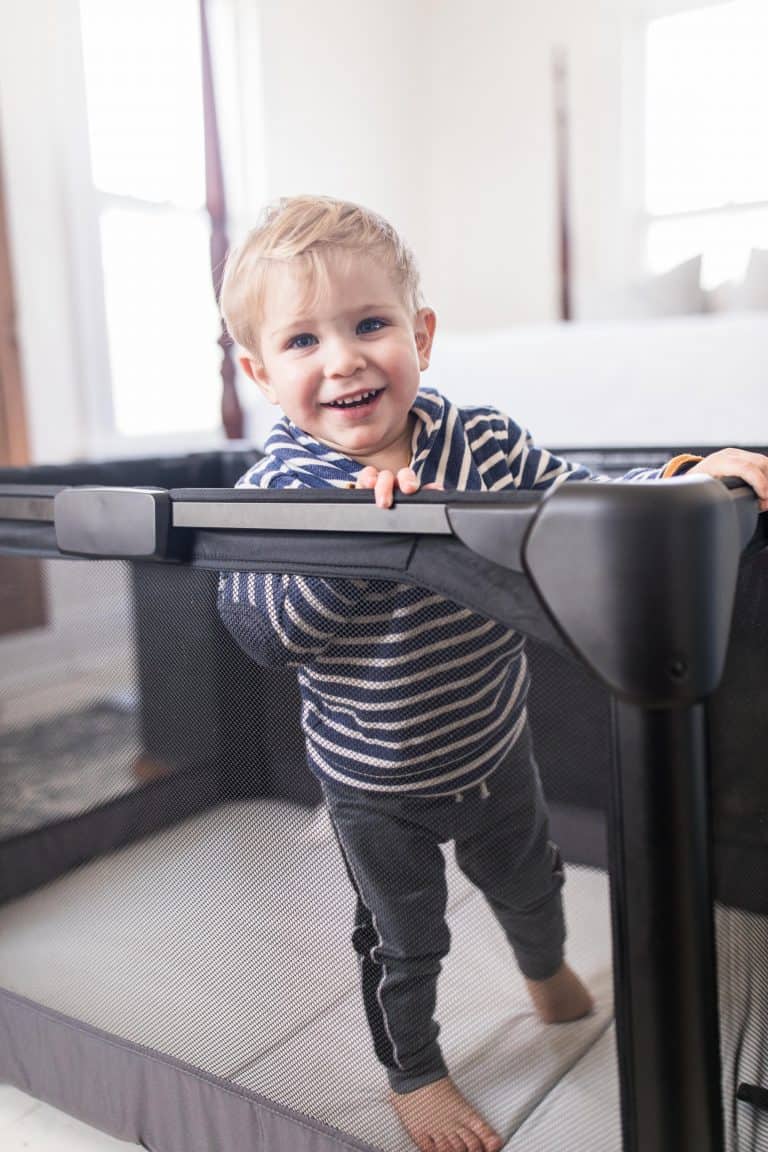 4moms breeze plus portable playard with bassinet, black
When Ruthie was little, Luke and I never left the house without a playpen in the trunk of our car. As new parents, we were hyper aware of nap times and schedules. Five kids later, we are lucky if we remember shoes for every member of the family. Over the summer, I remembered my old playpen-packin' habit when a friend invited me over for a pool party. I tucked Micah away in the guest bedroom and enjoyed two hours swimming with the older kids without having to worry about my toddler drowning.
Recently I grabbed this 4moms portable playard after reviews that promised how easy it is to setup and take down. Daniel still naps exclusively in the Moby wrap, but Micah will go down for two hours every afternoon. I think this is one lesson I can take from my earlier parenting days, and avoid all the tantrums that come from an overtired toddler. This thing is going with us everywhere!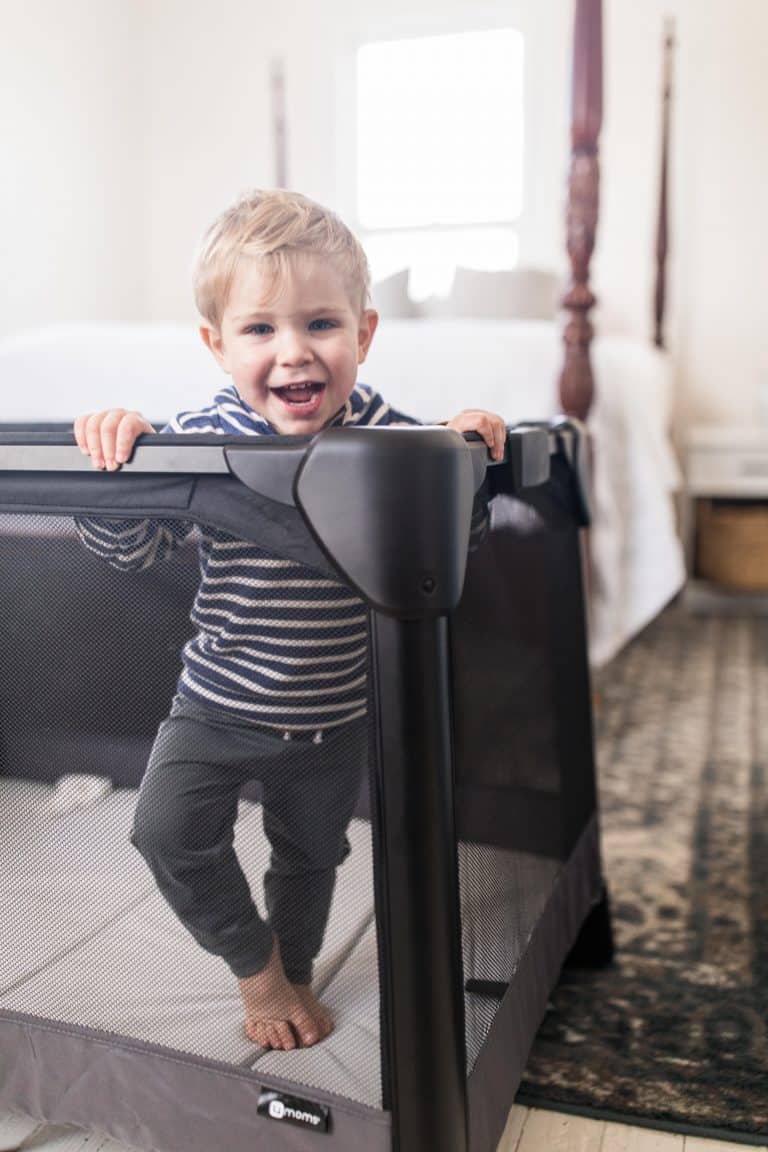 4moms breeze GO portable travel playard, grey
This one has the easy setup and take down, but without the bassinet attachment.
Munchkin Shhh Portable Soothing Sound and Light Machine
Perfect for covering up the noise of loud holiday celebrations. I rarely remember to bring the noise machine, but when I do I always find out why it truly is an essential. Micah sleeps so much longer!
Wraps are an absolute lifesaver for moms of multiple little ones. I wouldn't leave the house without one!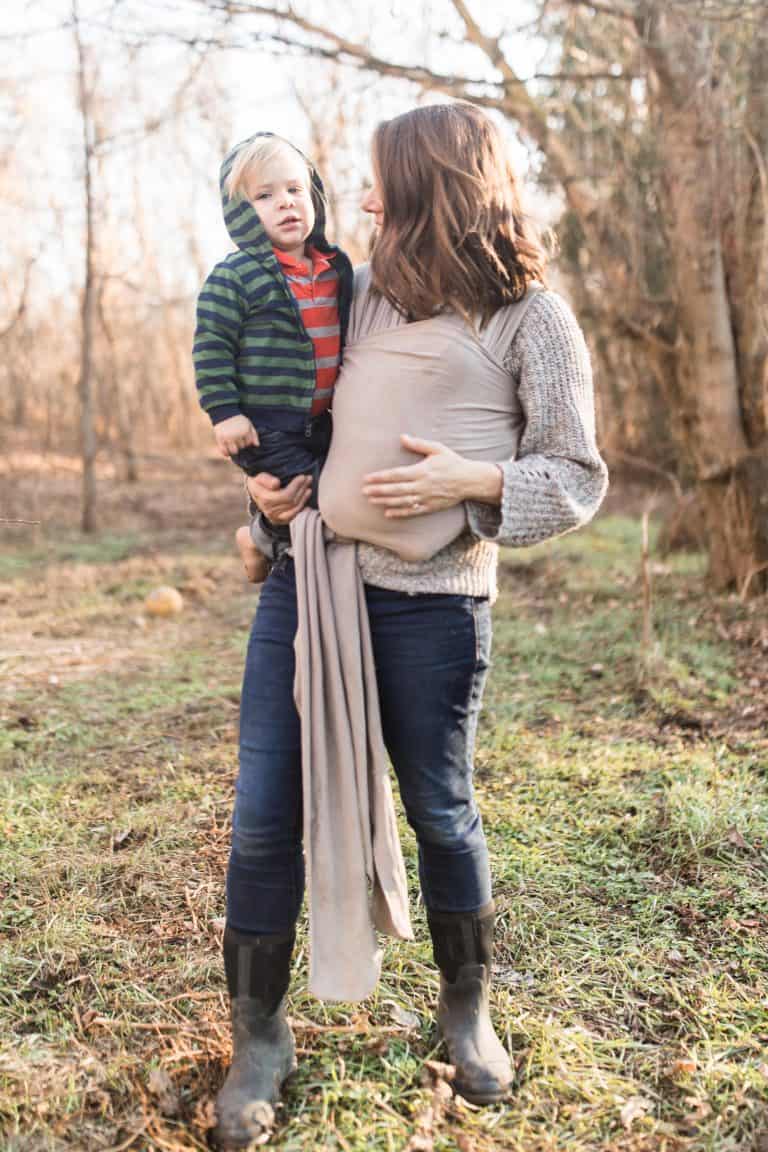 This is a good option for older babies and toddlers.
Eating on the Go
Babi Deal Luna Portable High Chair
When Ruth was a baby, she was the only grand-baby on both sides. Luke and I are the oldest in our families, so we were the first to have kids. These days, the family is growing on all sides. We have at least two or three high-chair needing toddlers at every celebration. It sure is nice to have a place to sit a hungry baby during mealtime, especially with a newborn in my lap to tend to.
Family members don't always have sippy cups. I like stainless steel instead of plastic.
Transporting on the Go
Graco DuoGlide Double Stroller
With three kids ages four and under, we leave the double stroller in the van at all times. I put the baby in the wrap, and the older boys in the stroller.
Graco Grows4Me 4-in-1 Convertible Car Seat, Vega Purple
Summer Infant 3Dmini Convenience Lightweight Foldable Travel Baby Stroller, Blue
Extra Clothes
This last one may only be applicable if you have a newborn, but if you do it is an absolute necessity. I can't tell you how many times I've had a little disaster with Daniel already. Good thing I do keep extra clothes in the diaper bag.
These Little Star Organic sleepers are an easy one-piece option.
Packing up on the go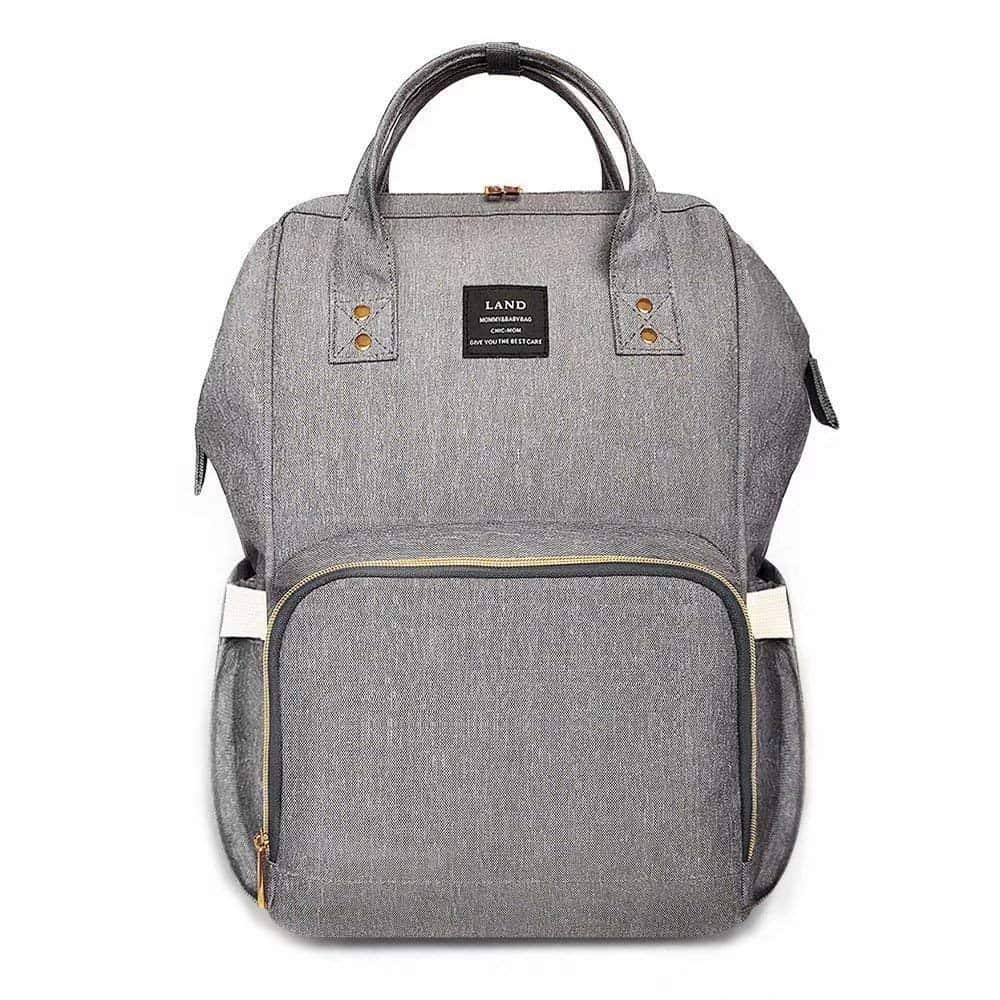 I switched to a diaper backpack with Micah, and never looked back. It is so much easier when you need both your hands for carrying babies.
Shop the baby travel essentials