"Should I start a blog or Youtube channel?" is a question I get all the time. In this post, I delve into the benefits of starting a blog and a YouTube channel together to share your content with as many people as possible.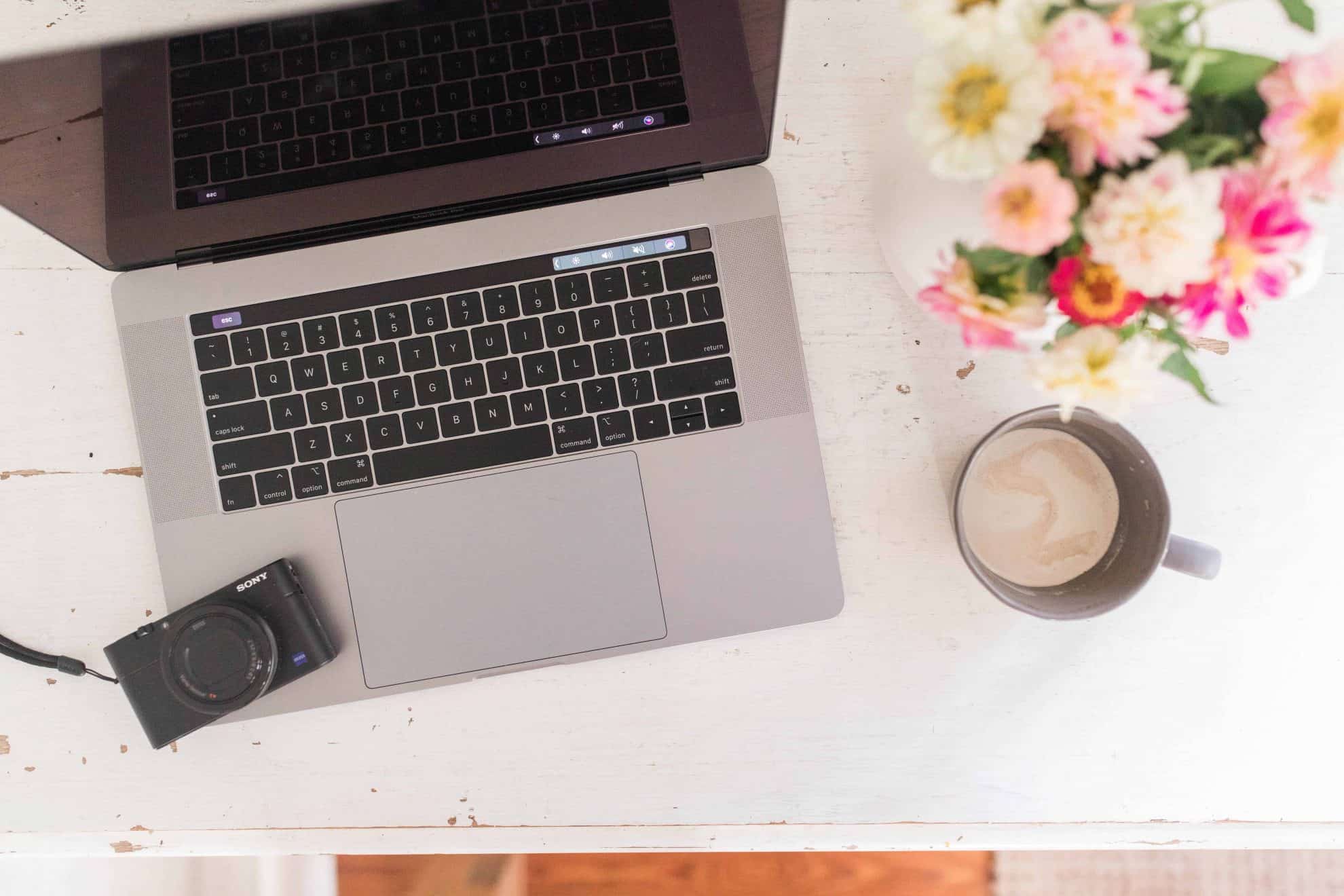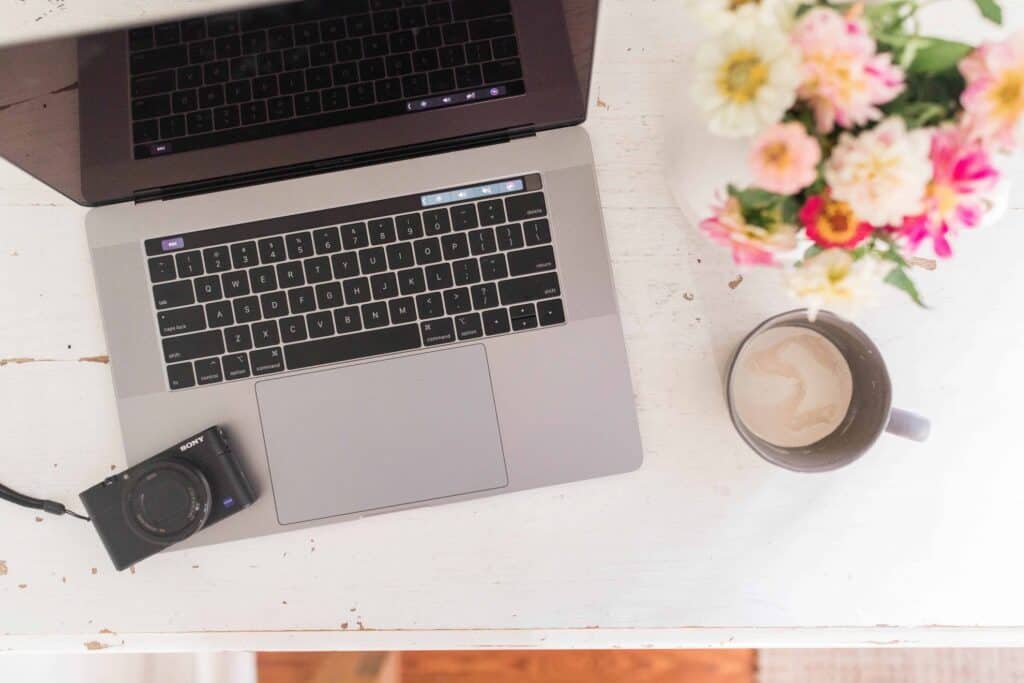 I had a few questions from people during my course launch for Create Your Blog Dream + Video for Bloggers, who asked me if they should start a blog or YouTube channel in 2020.  I personally have both for my business, so I can definitely weigh in on that one!
In May of 2018, my husband quite his job for us to pursue blogging full time, and of course part of our income is via YouTube.
This is actually something I have talked about with my sisters. They both have online business. My sister Laura, who has guest-posted several times, is building a community over at her essential oil YouTube channel Our Oily House. She asked me the same question! Should I start my blog or my Youtube channel?
You never want to spread yourself too thin. You can't really put your focus in many different places at once and expect significant growth.
For me personally, I grew my blog page views significantly when blog content creation was my sole focus. I thought about posts that would do best on Pinterest and Google.
The same thing happened with Instagram. For about a year, I put my focus on collaborating with other 'grammers, responding to every single comment, and building a community on that platform. At that time, I was getting crazy amounts of followers.
At this point, it still grows every day. I will take a pretty picture and spend a few minutes putting together an Instagram post. I pop in on stories to connect with my audience, but my focus isn't there, so my following has not been growing as fast.
When I decided to grow a Youtube channel, I allotted time in my work hours for setting up Youtube collaborations and thinking through what content would be viral and trending.
My Youtube channel grew when I focused on it for a season.
Putting the work in
But here's the thing: any time you are creating content for Youtube, a blog post, or even Instagram, the possibility exists for you to repurpose that content across platforms.
So, let's say you are going to make a video for Youtube.
You already have:
Researched a topic about a recipe, DIY tutorial, review of your favorite product, etc.
Recorded and edited the video
Taken pretty pictures of your project
Created a thumbnail for the cover
Everything that you said in the video can easily be typed out into a blog post.
You can add the thumbnail pictures into the blog post, or screen shot the steps from the edited video.
If you put your sole focus and attention onto your Youtube channel, your blog may not grow rapidly. BUT you will be building up a nice bank of content that you can easily shift your focus to later.
This is how I have built my business. I grew each platform one by one, all while not totally neglecting the others. Not focusing, but not neglecting.
Put content everywhere
I think while you are creating content, you might as well get leverage out of it and put it in as many places as possible, but you can focus on growing one platform at a time.
I know when I put all of my focus into YouTube three years ago, my channel grew from two thousand to seventy-six thousand in one year. Lately, the growth has been a little less because I have been building and updating my course and putting all my focus there.
My channel has still been growing and I have continued with posting two videos a week. That allows me to maintain audience retention with the subscribers I already have.
I put the videos from Youtube onto my Facebook, leveraging that content as much as possible.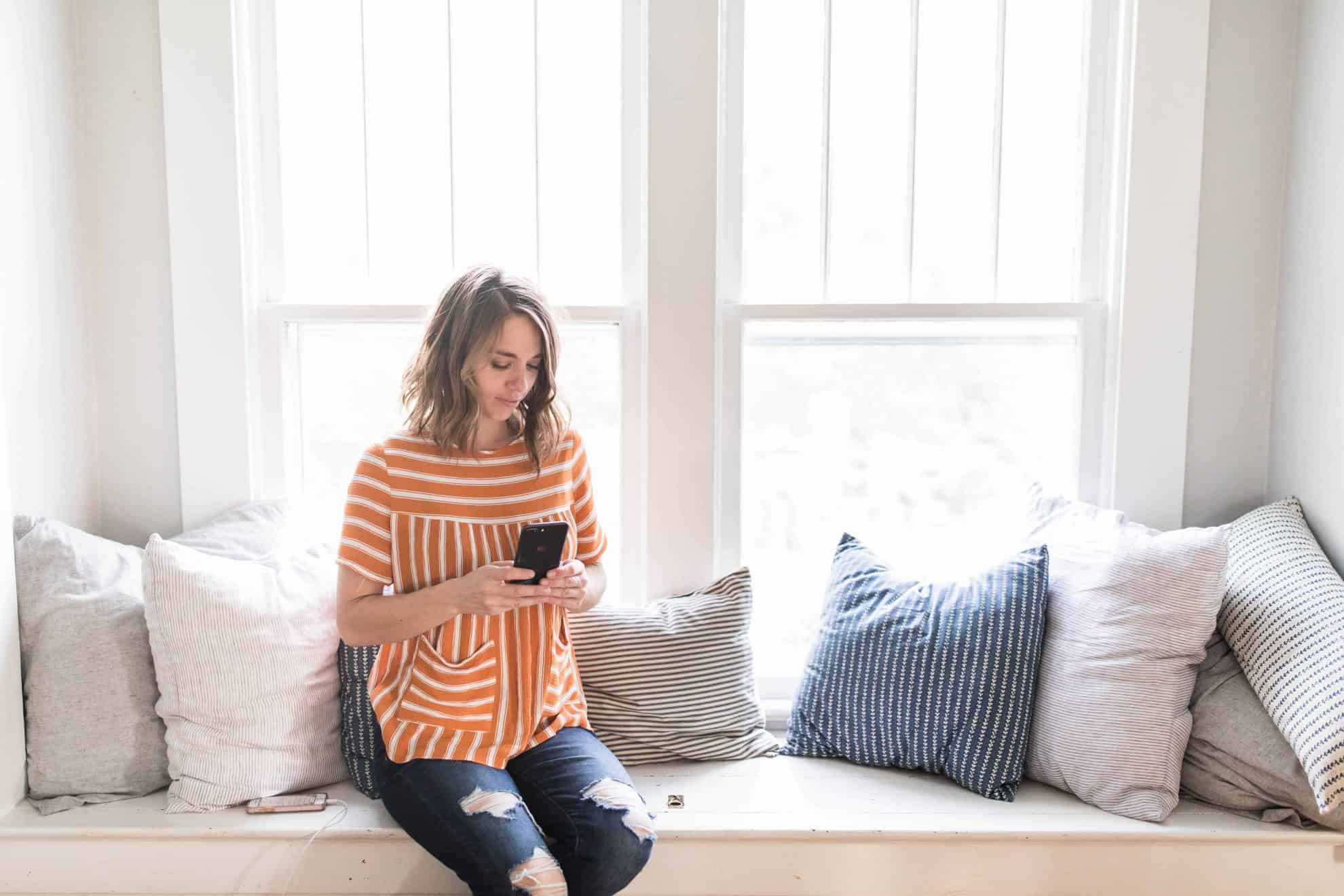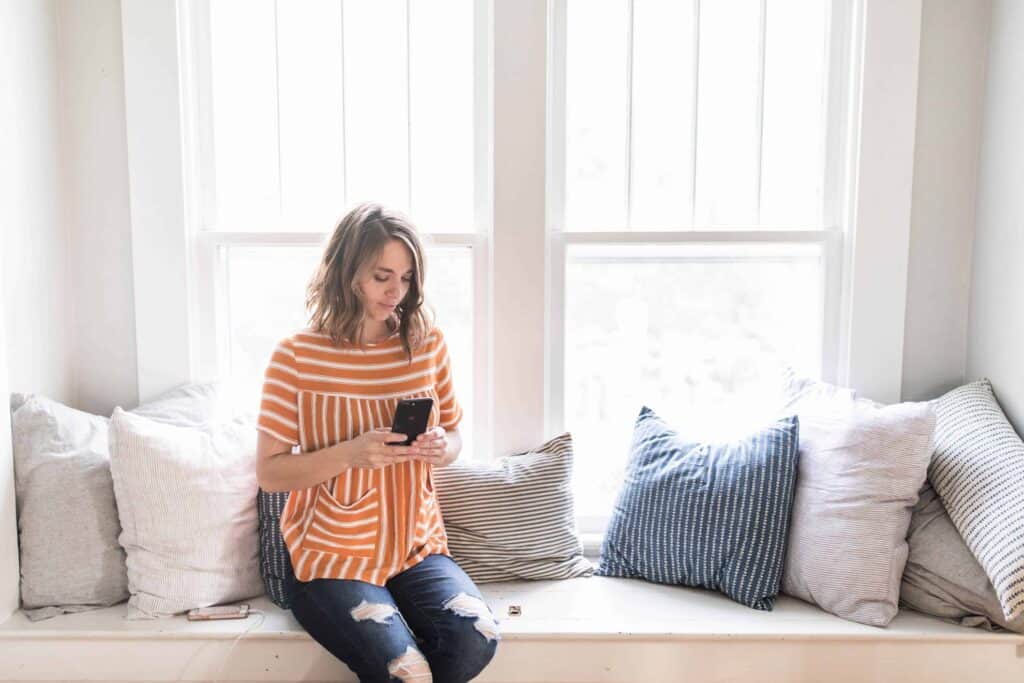 Every time I create new content, like a new recipe, I take a picture and put it on Instagram. I make a video and put it on YouTube and Facebook. I create a blog post and design a pinnable graphic to put on Pinterest.
I try to respond to comments as much as I can, but whatever I place my focus on the most definitely grows the most.
They are all still growing, and my audience is growing wider.
So my recommendation is to put your focus on one platform. Honestly, I think YouTube is an amazing opportunity right now. I feel like a lot of bloggers are not creating videos, and I think that is because they are thinking either/or.
I think it would be wise to focus on your blog, but post to Youtube too!
That is the choice my sister Laura made. She ended up doing her blog and YouTube channel, but is putting more focus on her blog.
She is sending people over from YouTube to her blog where they can print off recipes and join her email list.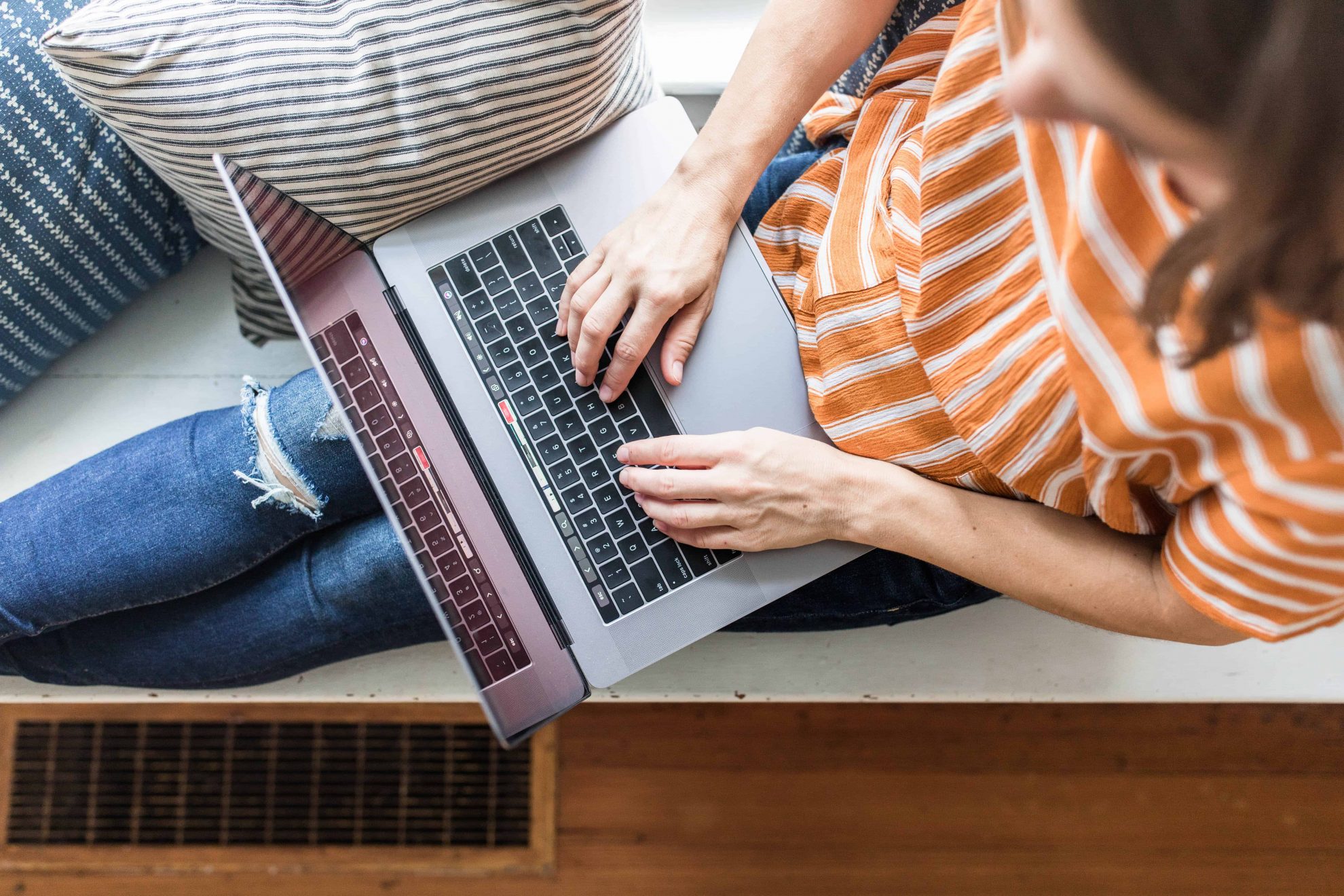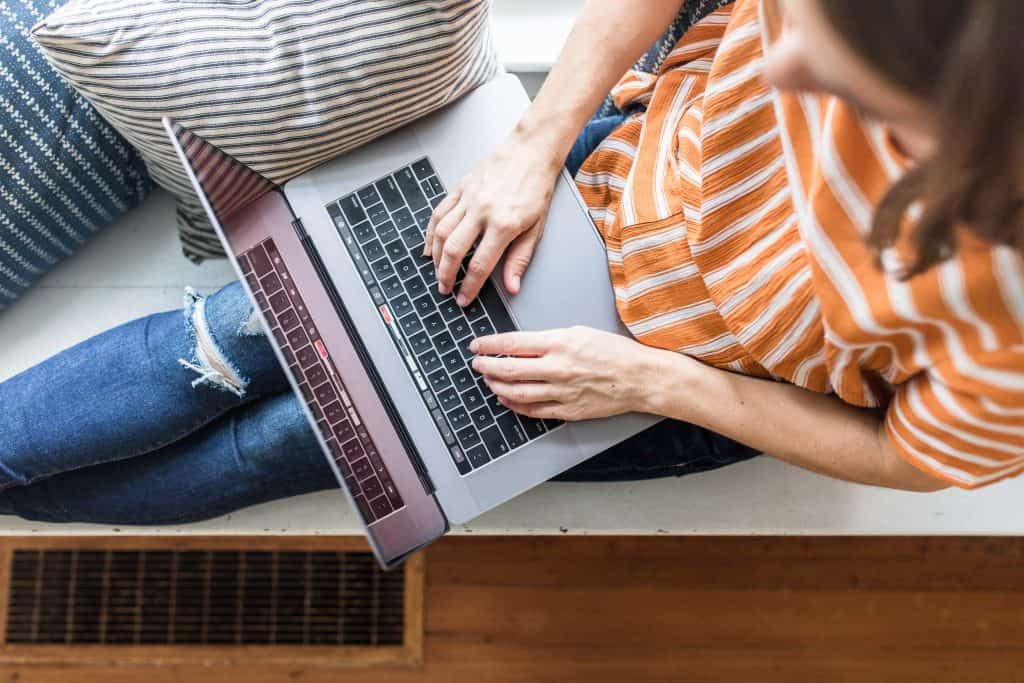 The email list
I actually talk a lot about an email list in my course Create Your Blog Dream + Video for Bloggers.
Every blogger needs an email list. If people watch your video and then leave, without joining your online community, you can never reach them again.
You need a place where you can capture their email address, and if you don't create a blog, you can't do that.
You can get that random Youtube view, and then never reach that person again with your future content.
Diversify, diversify, diversify
The magic with earning an income online across so many platforms is DIVERSIFICATION.
In any given day, I am getting affiliate sales from a blog post I wrote a year ago, sales from digital products mentioned in Youtube videos, sponsorship opportunities from people who want an Instagram post, and a myriad of other income streams.
You set yourself up for a diversified income by putting your content as many places as possible, and repurposing content into something that can go across every platform.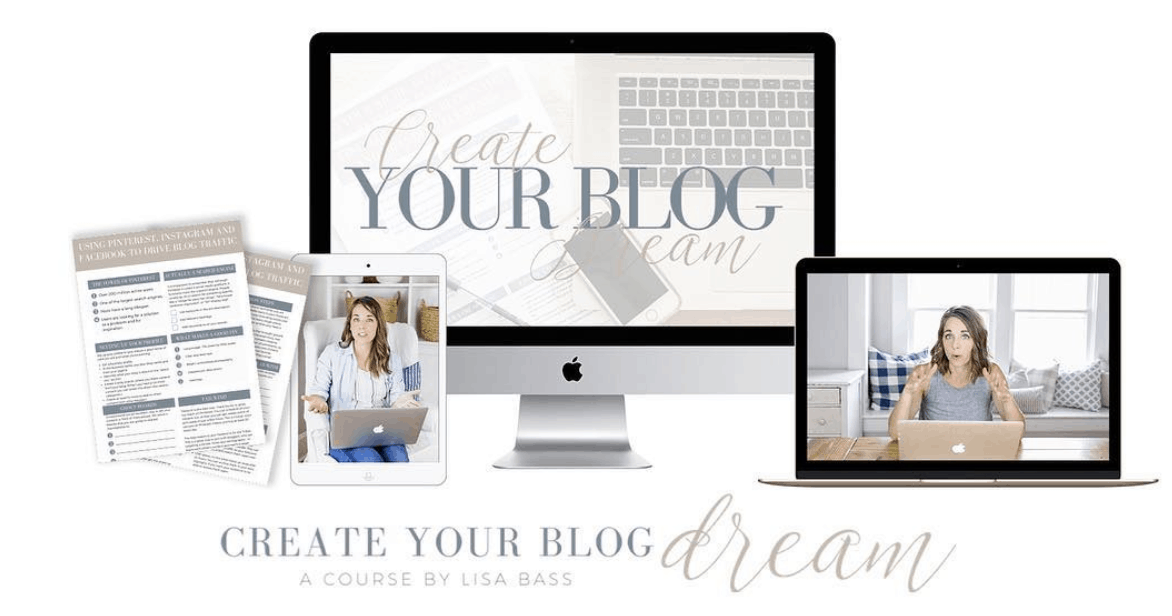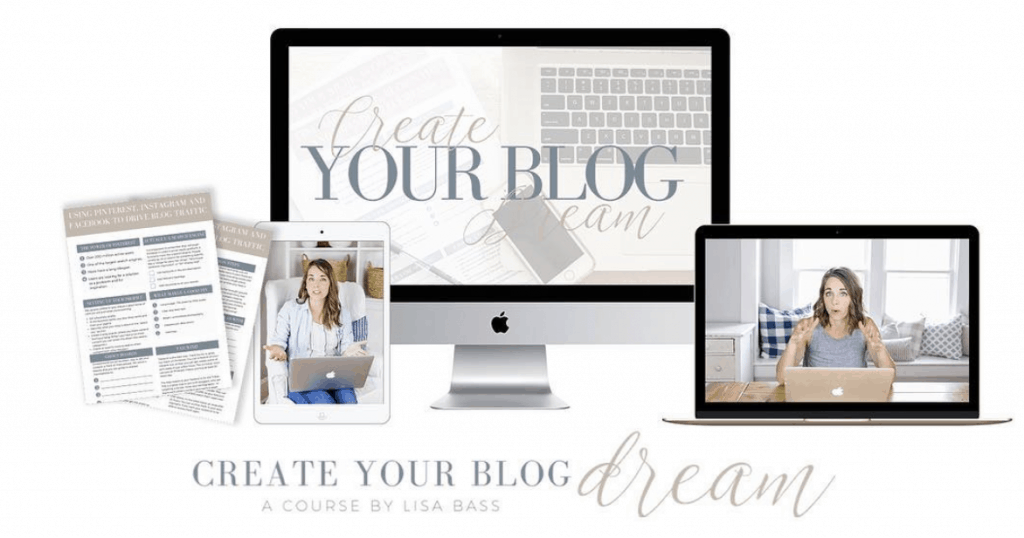 Create Your Dream Blog
If you are looking to build your income, I created a course where I walk you through absolutely everything I have learned over the past five years to get to this point with my blog and online audience, and it is called Create Your Blog Dream + Video for Bloggers.
In my new and improved blogging course, I have 100+ video tutorials that walk you through everything from choosing brand colors, a name and a niche, to tech tutorials, like getting a domain name, setting up hosting, and installing WordPress.
We talk photography tips, search engine optimization, and growing an email list. Everything you need to be successful is there. There is also an exclusive private Facebook group that you can use to bounce ideas off other bloggers, grow your tribe, and have your questions answered.
I also go in-depth on creating video content!
No matter what your message is, whether you're trying to grow a ministry, sell real estate, or promote your handmade candle business, I truly believe that blogging and growing an online platform is the way to do just that! I walk you through how to grow social followings on Facebook and Instagram, and how to create graphics for Pinterest to grow blog traffic.
Pin it for later