Sometimes I forget that easy projects, that require little money and 10 minutes time are ideas worth sharing. This simple potted tulip centerpiece is one of those ideas.
Simple Potted Tulip Centerpiece Video
The other day I was doing my usual grocery run when I spotted potted tulips for $.99! Being the flower lover that I am, I snagged up six of those beauties, and was tempted to go back for the rest. I used a couple of them as cut stems for my ironstone pitchers, but  left three or four potted up.
Since potted tulips last a lot longer than cut stems, I knew they would make a really great centerpiece for the rest of the spring season.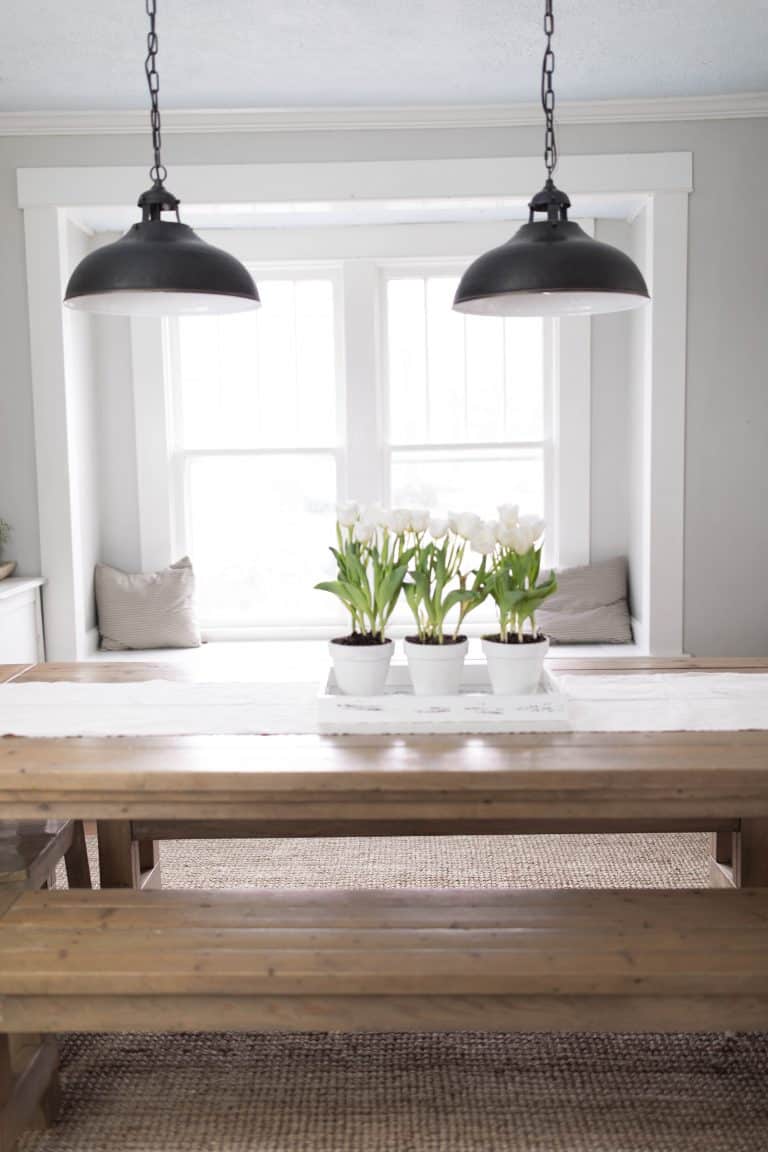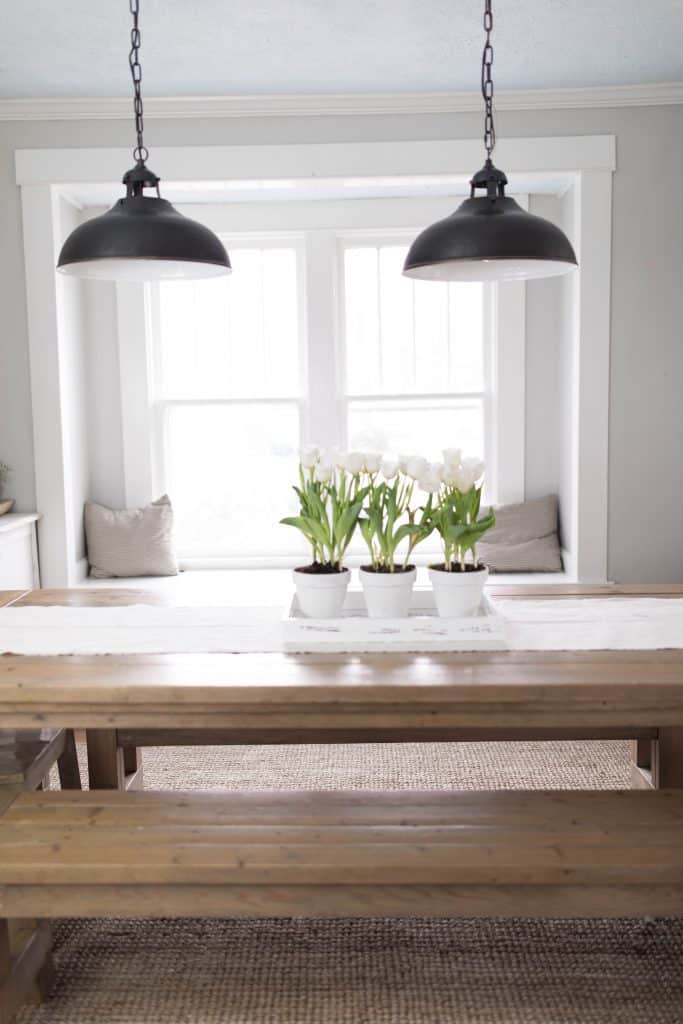 Painting Terra Cotta Pots
I grabbed a couple terra cotta pots, and gave them a quick coat of chalk paint. The only paint I had on hand was a base chalk paint. It was supposed to be tinted, but it still covered the terra cotta super easily. Clay is very accepting to paint.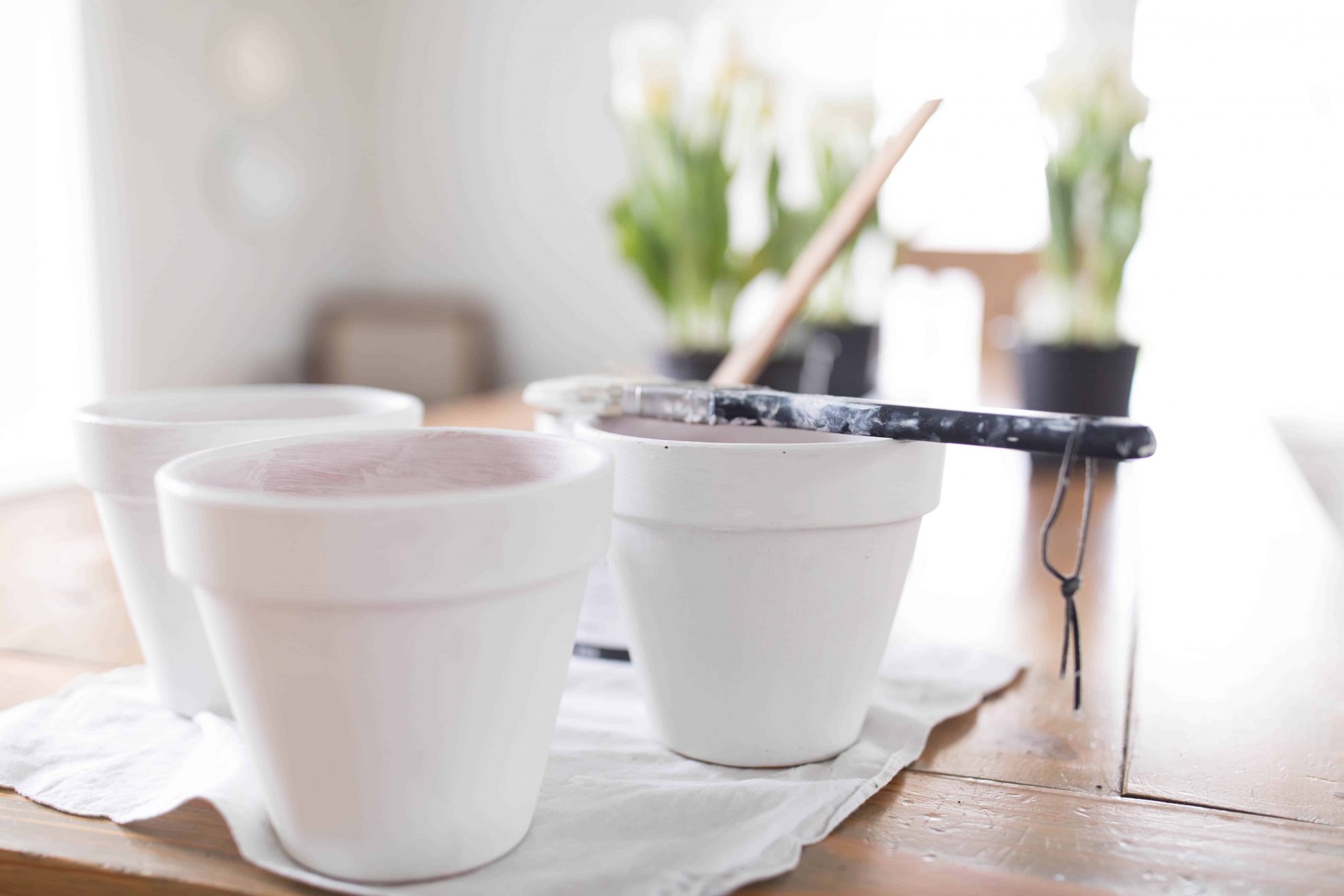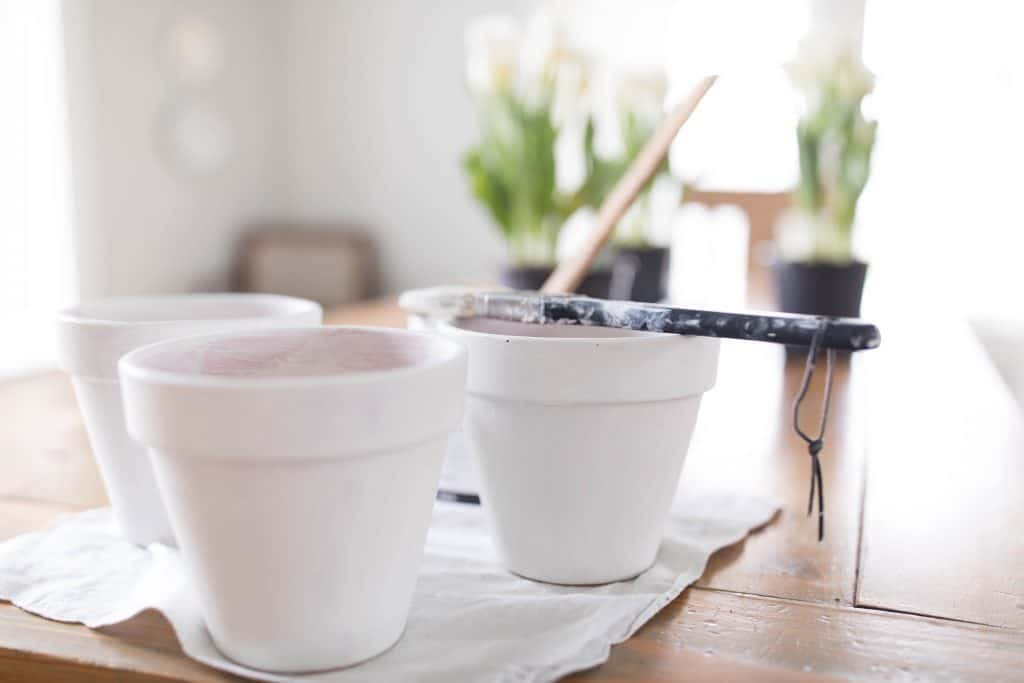 I only painted a few inches down on the inside of the pots, since dirt would be covering the rest. Remember the goal here? Super simple 10 minute project! I did the whole thing on a Sunday afternoon whim, right between church and going out to my parents' place for Sunday fun-day.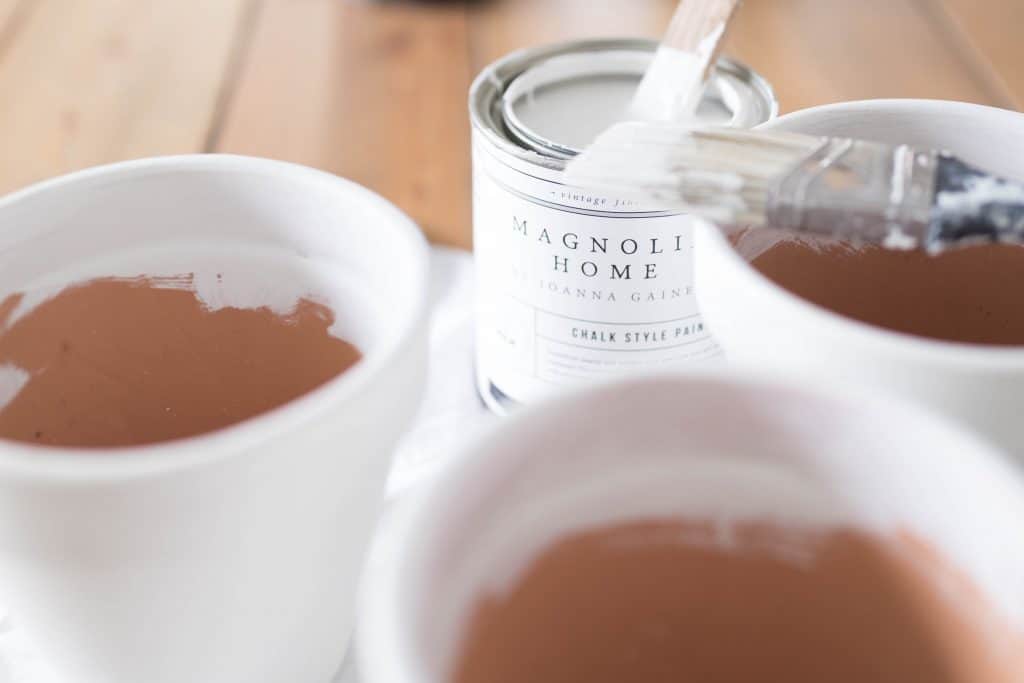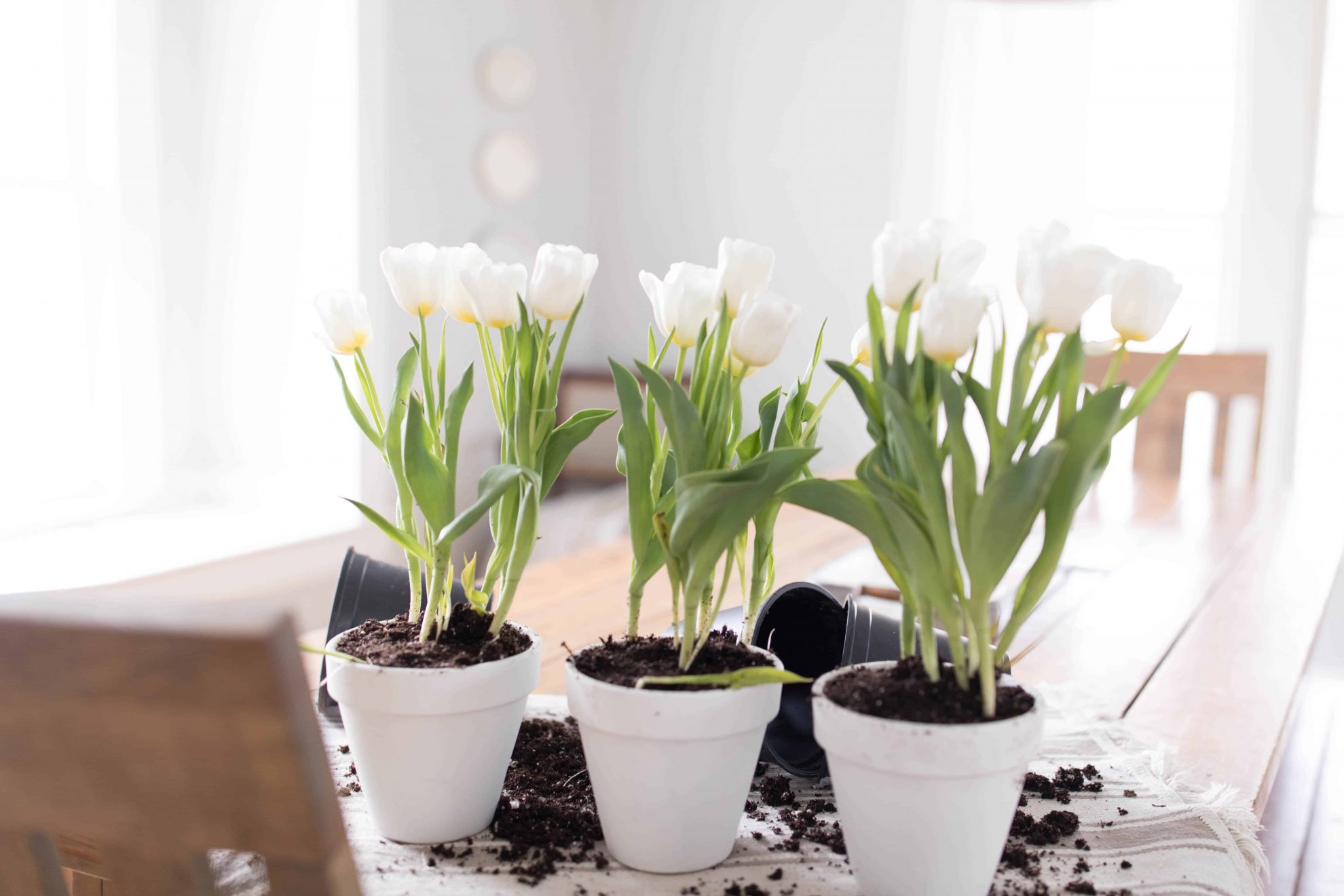 I grabbed a white tray from my local Tractor Supply to place the pots in. It just so happens that I live in a town that has no Target, but farm supply stores abound.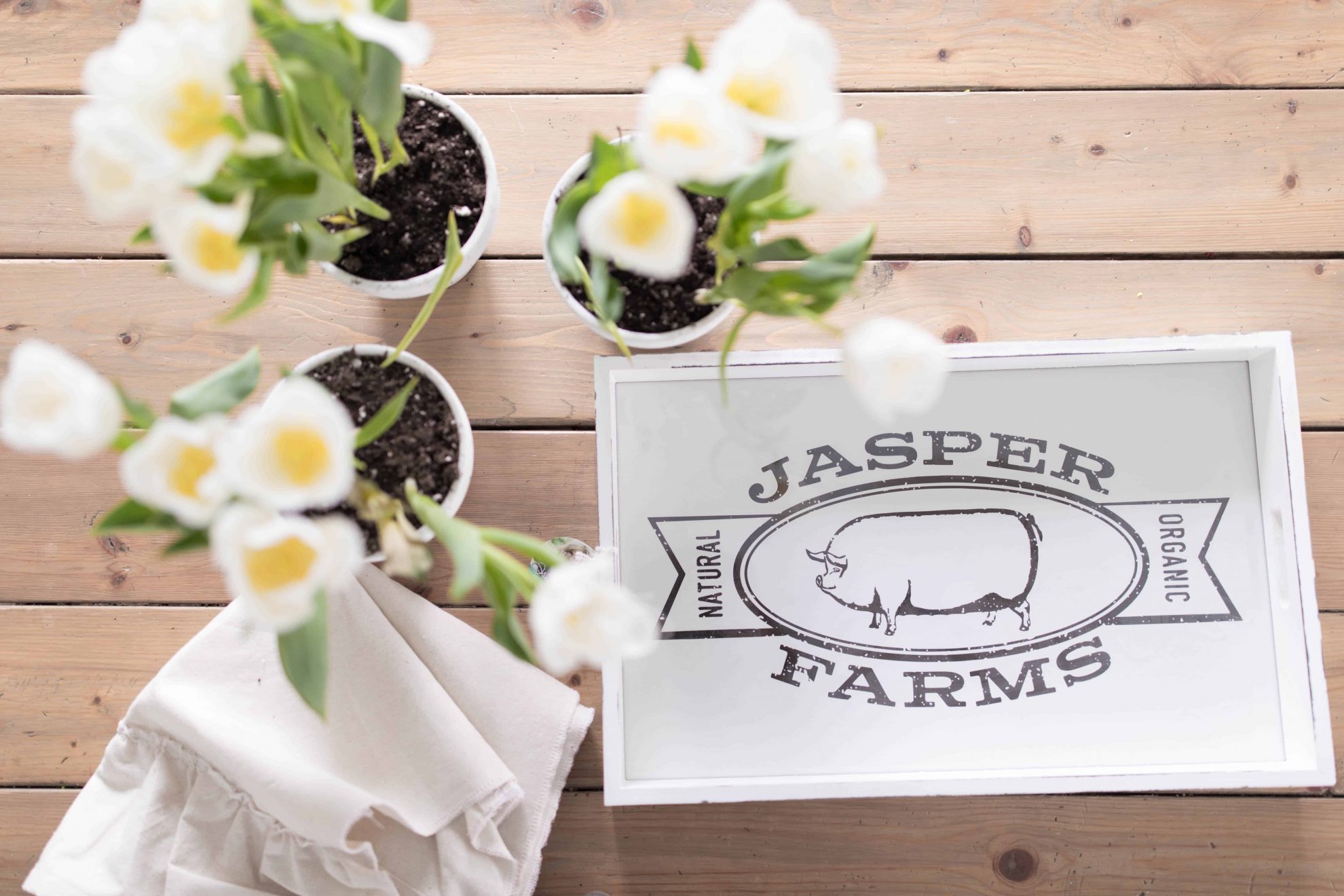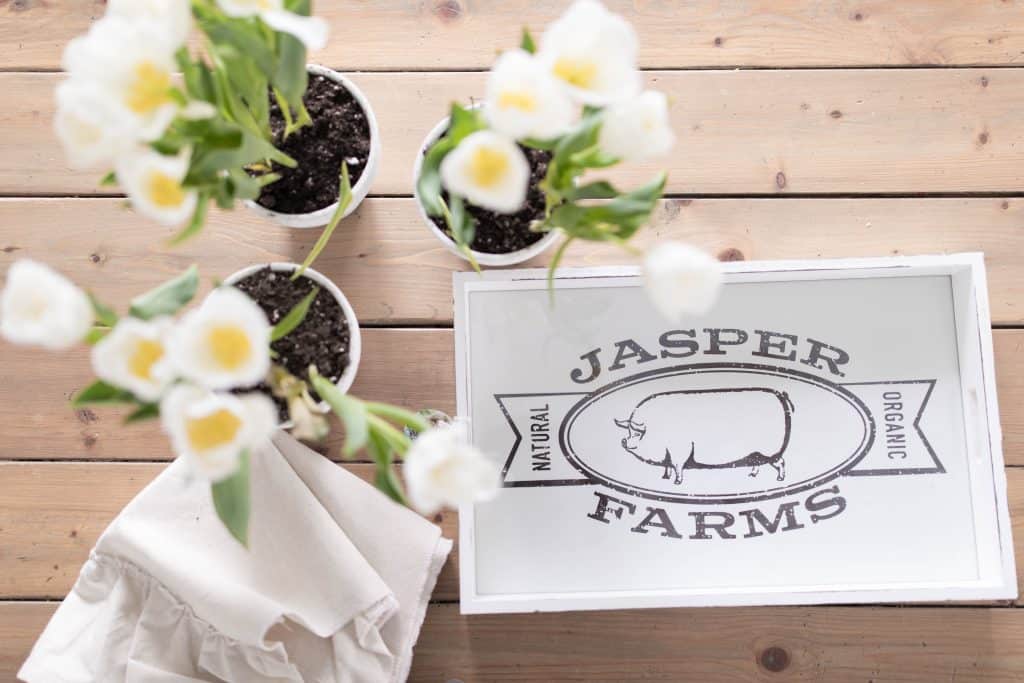 This one is from the new Trisha Yearwood decor line that is exclusively sold at Tractor Supply stores nationwide. Aaaaand now I'm singing a song about Katie and Tommy at the drive in movie. "She's in love with a boy.." If you don't get the reference, you may not have grown up in small town farming community. Ha!
Excuse me while I turn on the 90's country Pandora station and take a stroll down memory lane.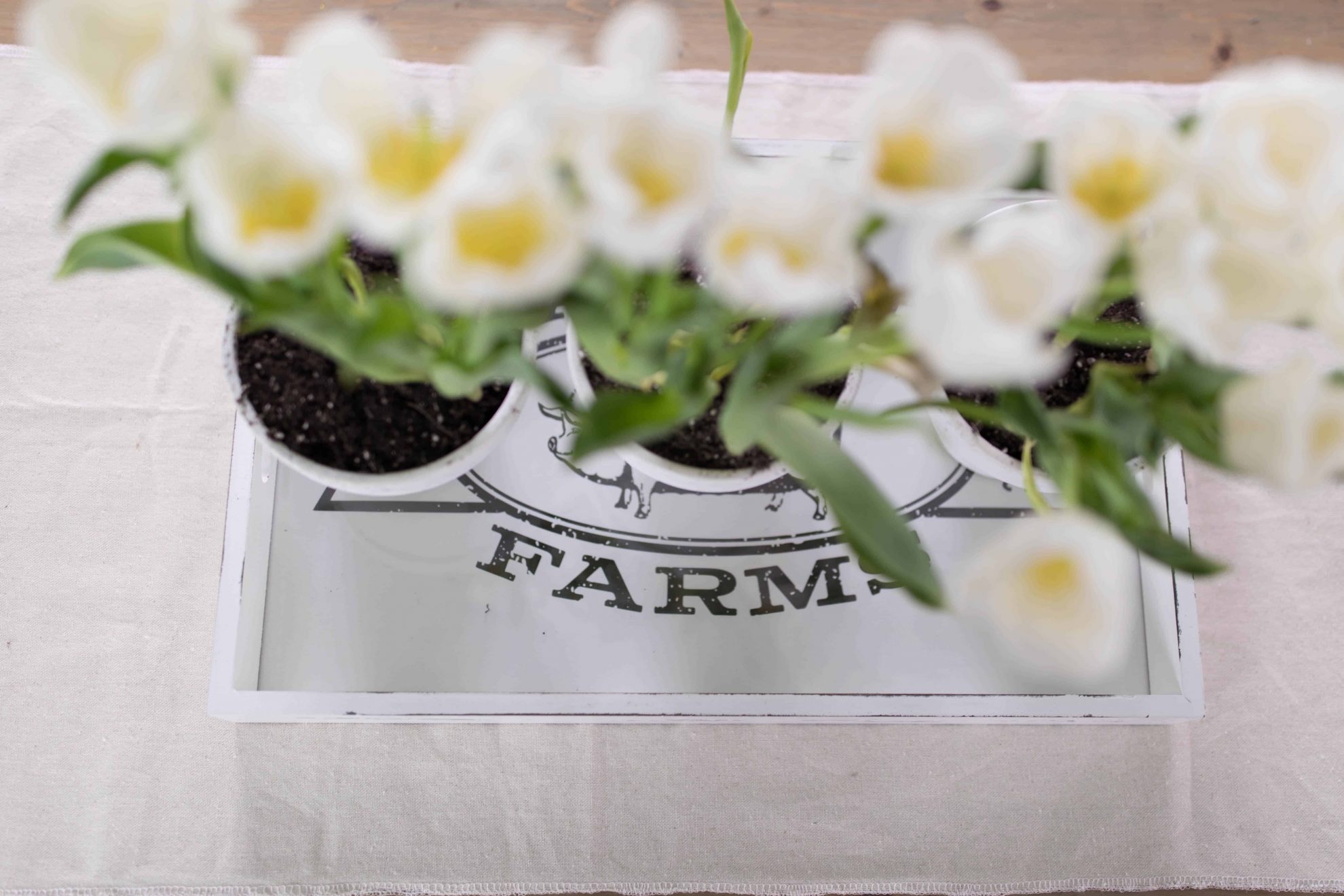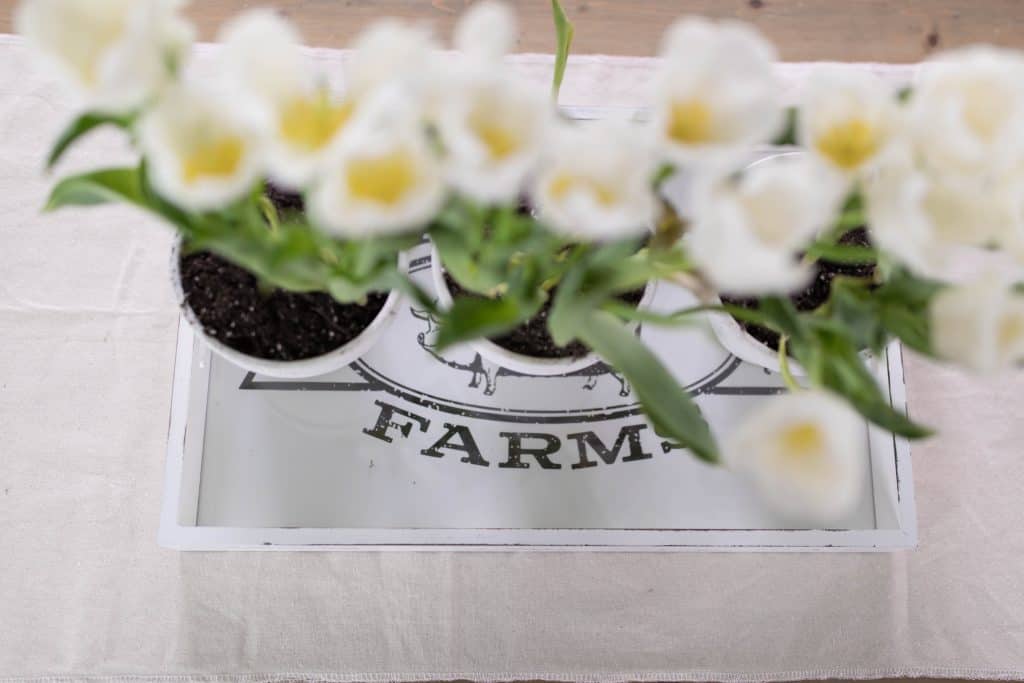 I just layered the white tray over a ruffled drop cloth table runner that I made, added in some tulips, and Voila! My spring farmhouse table decor is all ready to go.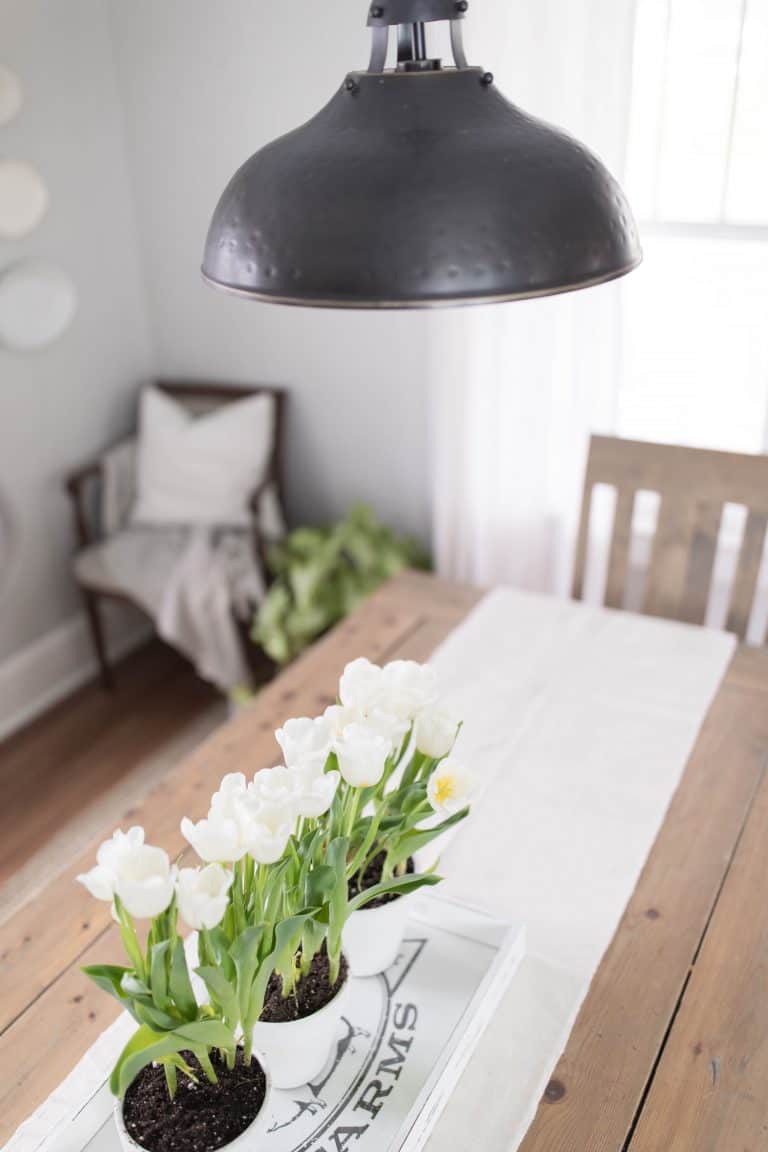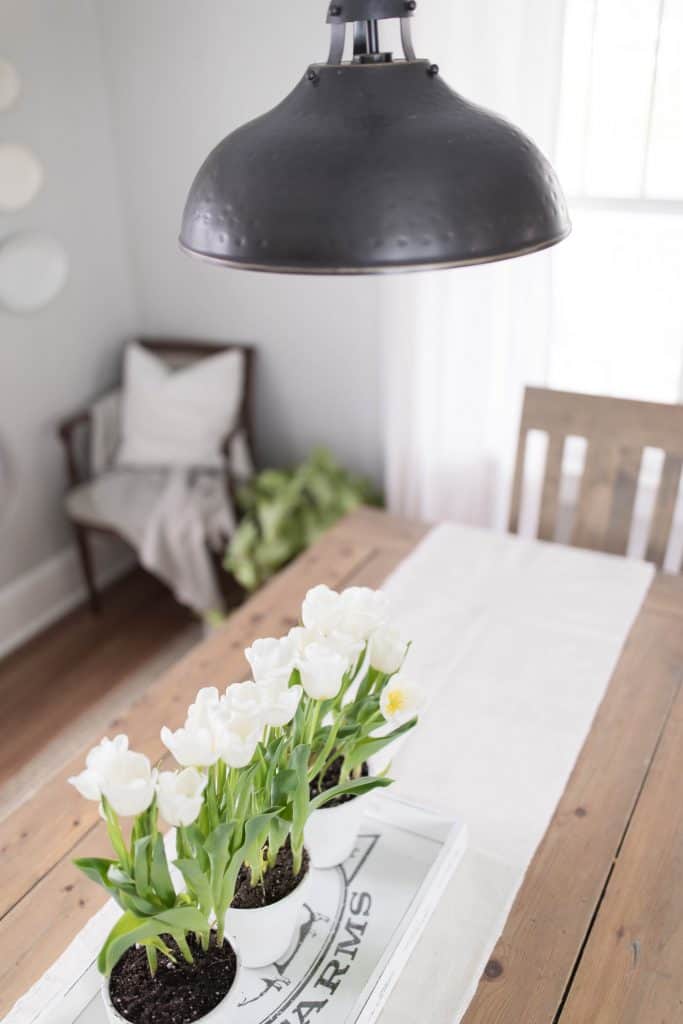 I love the way this simple centerpiece turned out. Sometimes the simplest projects are the best!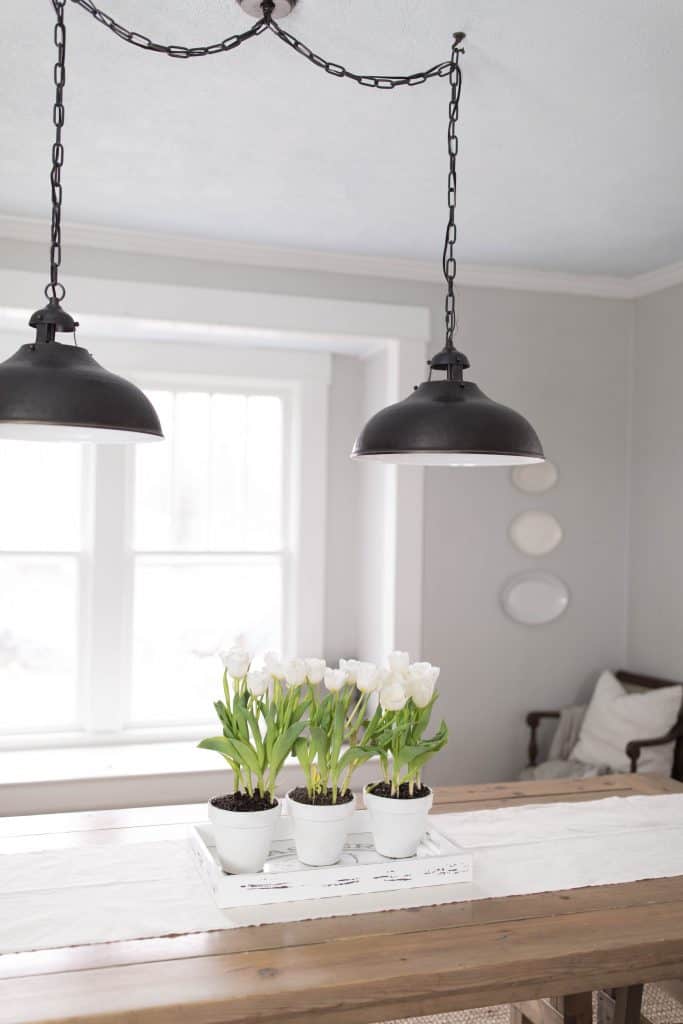 Now, if it would just stop snowing in my neck of the woods, we could actually enjoy springtime.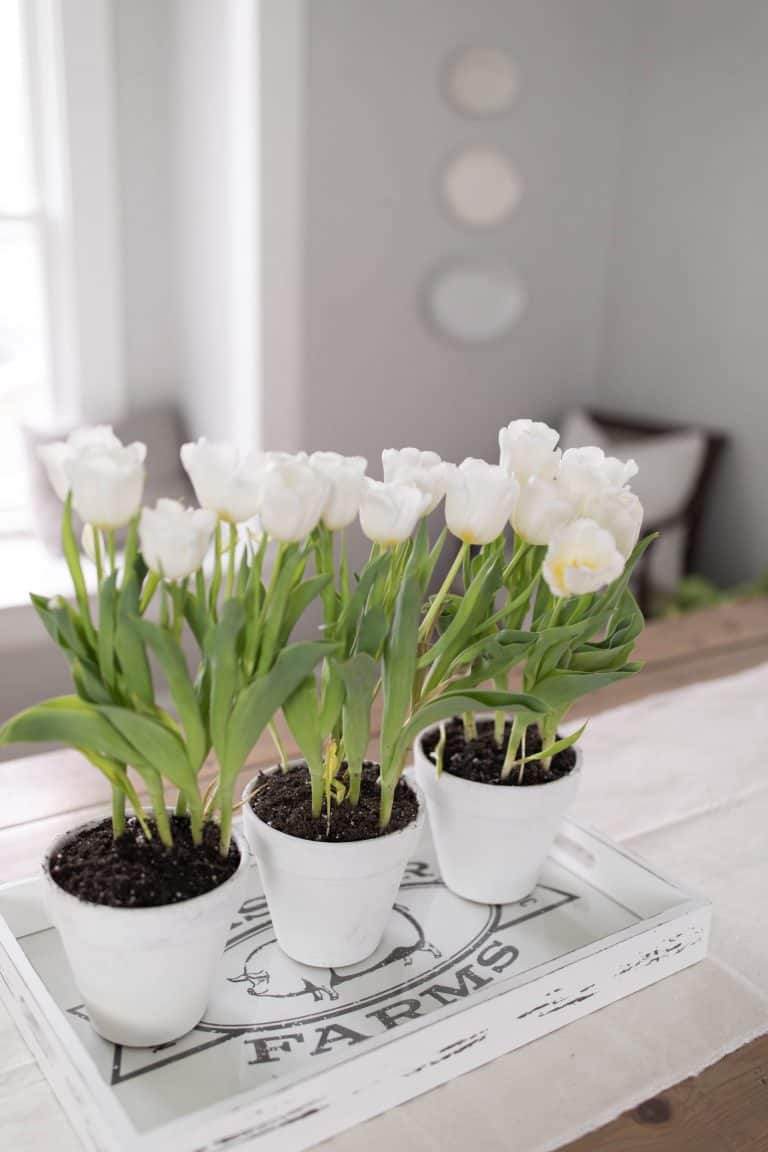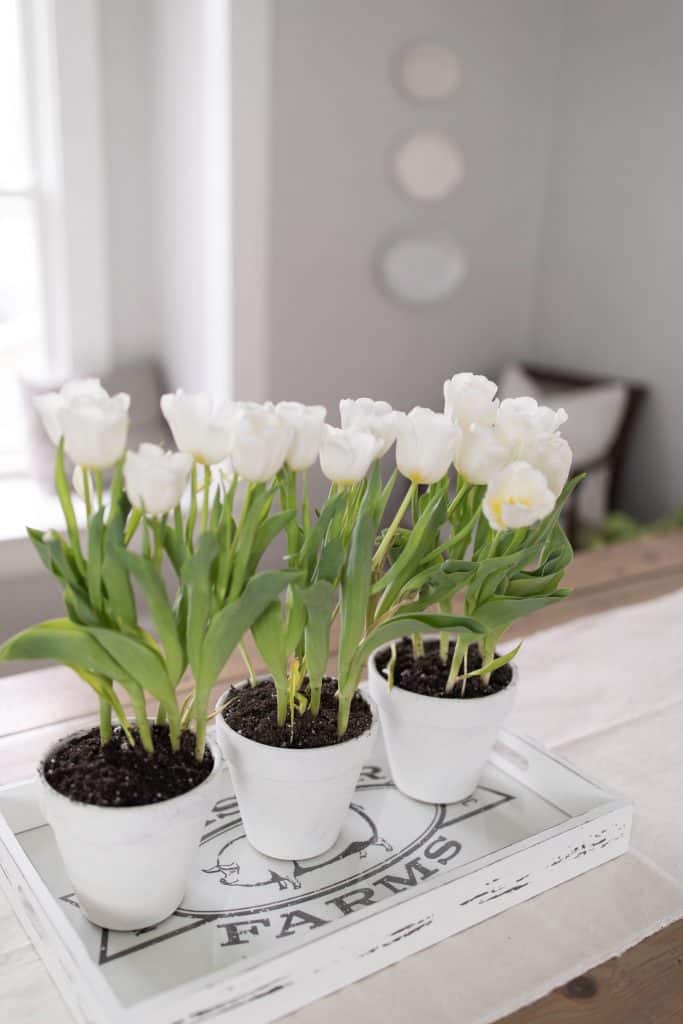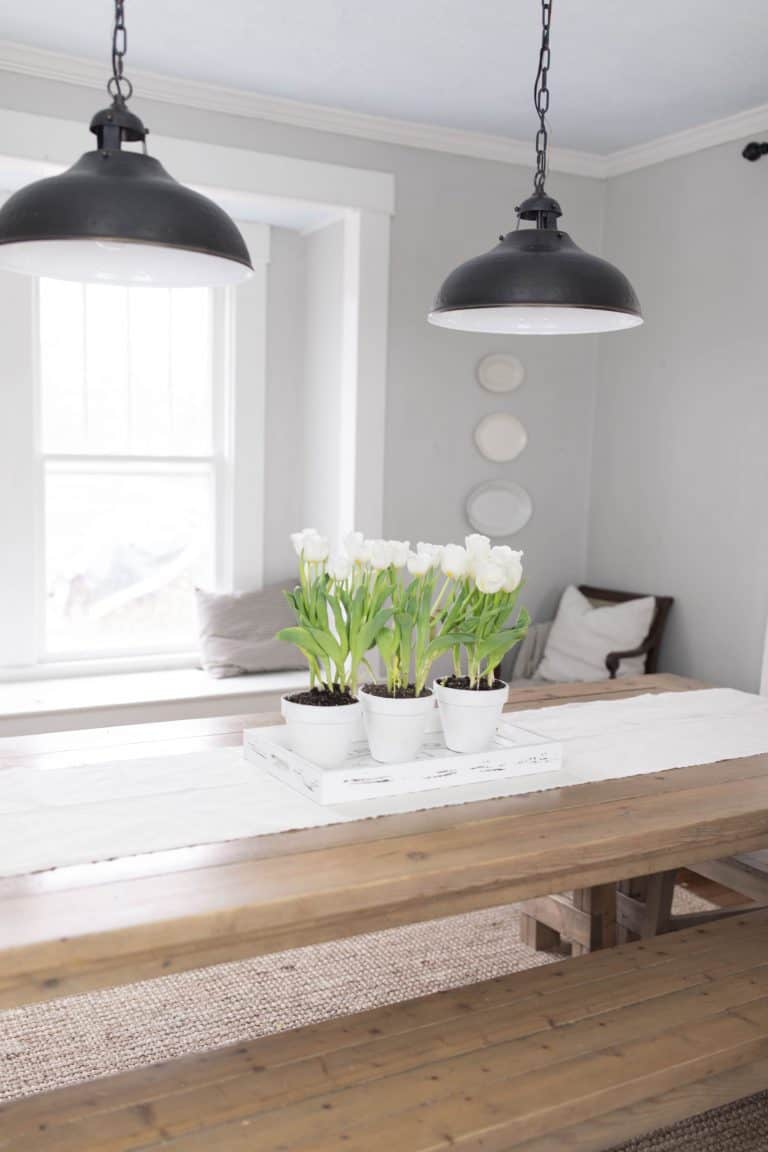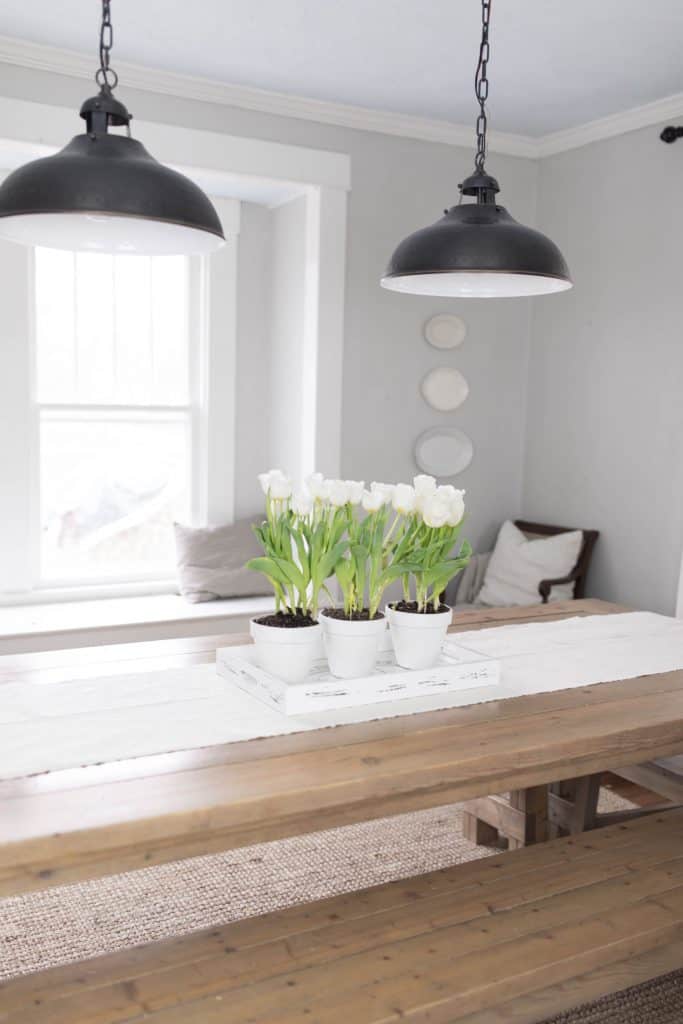 Shop this post
White Tray from Tractor Supply by Trisha Yearwood Find a Tractor Supply near you with this store locator.
This post was sponsored by Tractor Supply. All opinions are my own. See my full disclosure HERE. This post contains affiliate links.
Thank you so much for stopping by the farmhouse!
Pin it for later