Come on inside and see our spring farmhouse living room makeover, with some bright colorful touches. We've mostly neglected this space since we moved in January, but I'm so glad to finally cozy it up.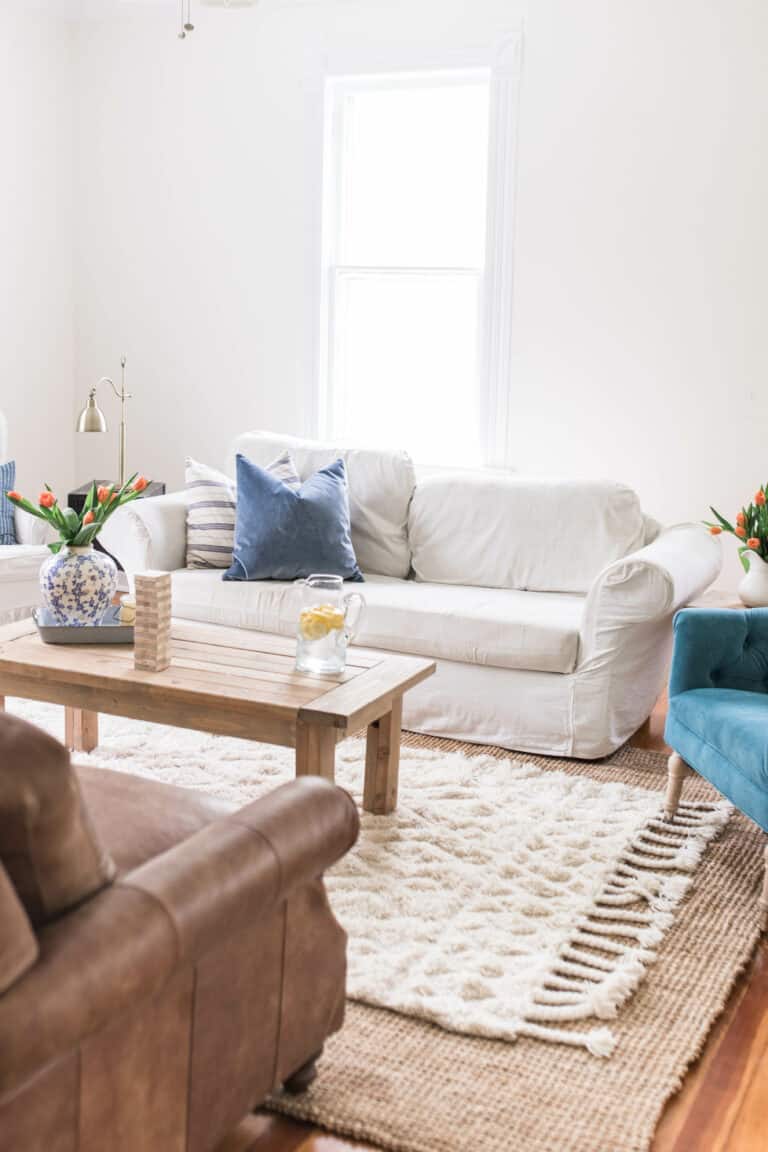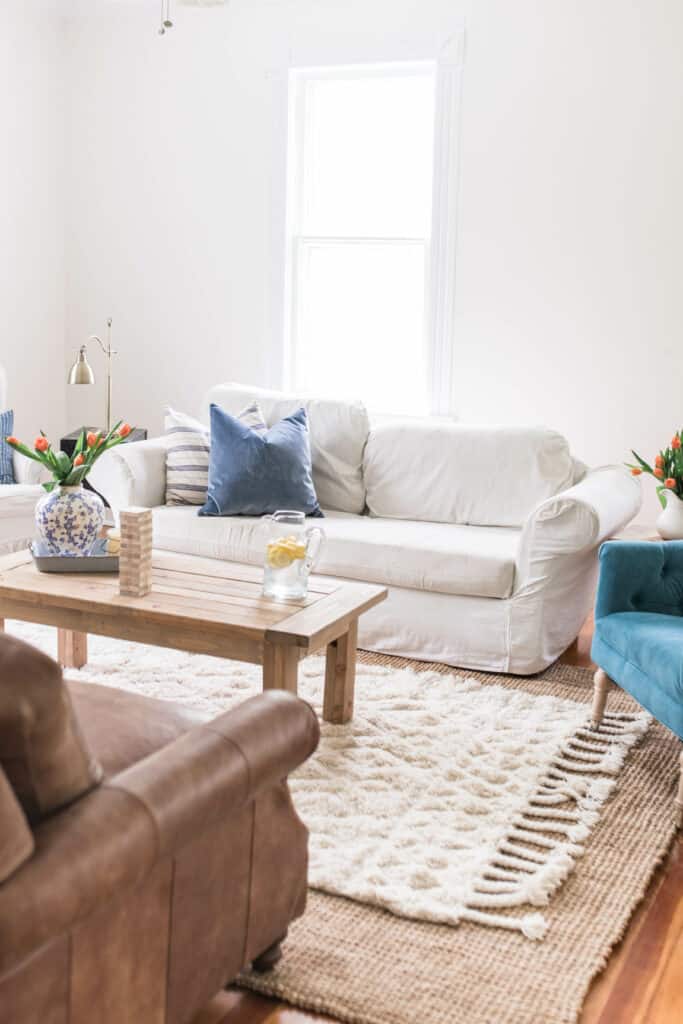 This post is sponsored by Tuesday Morning. All opinions are my own.
Our farmhouse living room before
When we moved into our late 19th-century Victorian farmhouse back in January, we basically just threw the furniture in the living room and shut the door. With five kids worth of clothes, kitchen dishes and about 10 other rooms that needed attention, there were bigger fish to fry.
Since then, I added a couple of rugs and one more couch.
I knew I wanted to give it a little attention soon, so we could use it to enjoy time together as a family.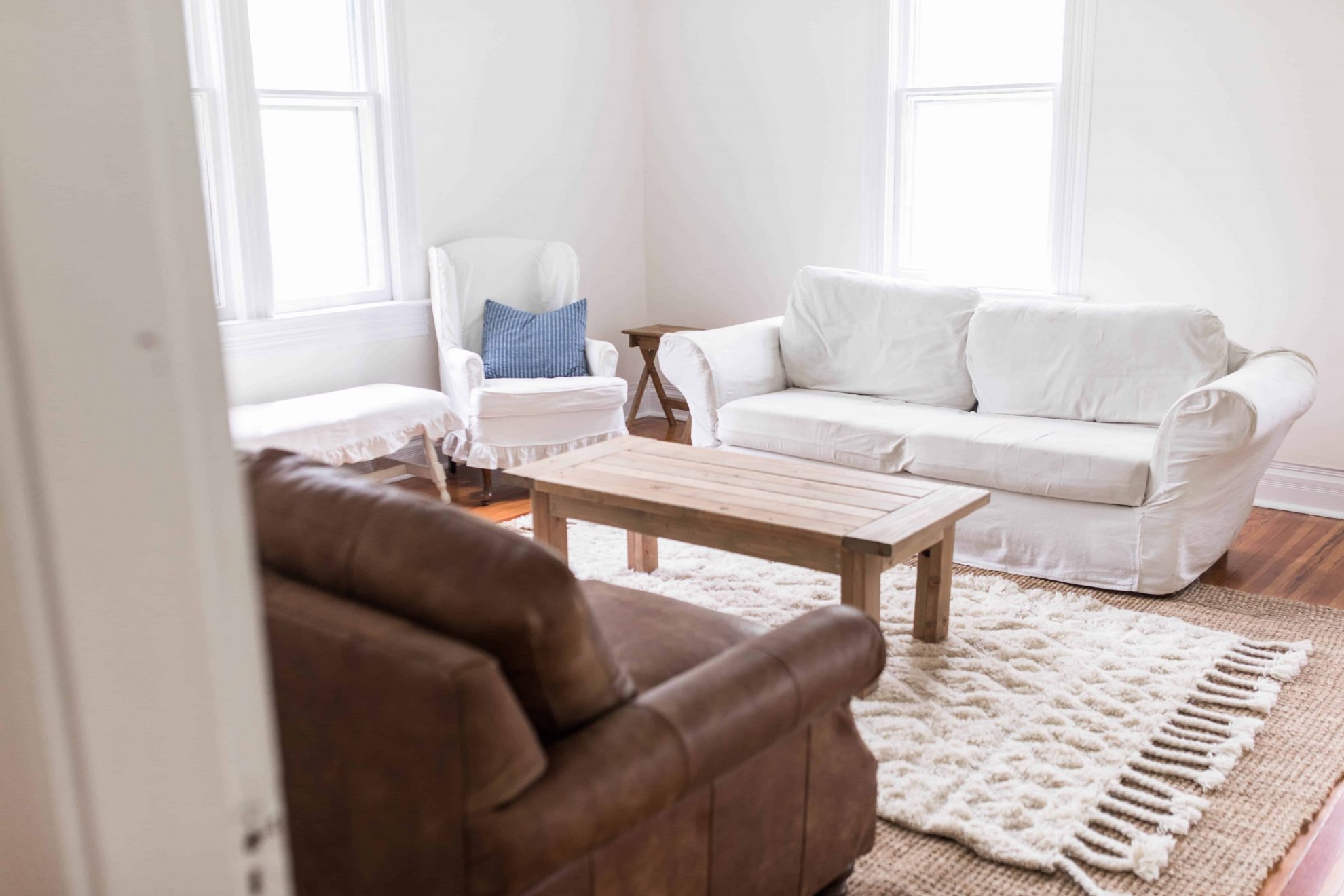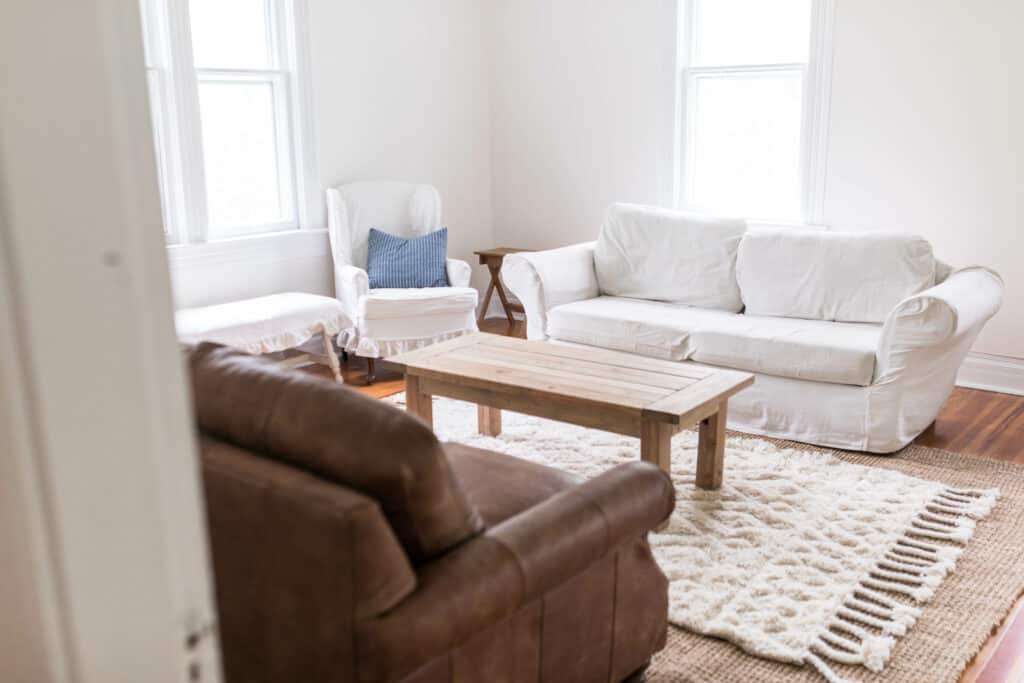 One thing I noticed about our new home in comparison to our previous Craftsmen was that the extra large rooms need MORE. More furniture, more rugs, more chandeliers, and even a little more color.
My minimalist aesthetic, and clean simple lines, from the last house, just looked off in our new home. The extra tall ceilings, detailed trim, transom windows, and gorgeous hardwoods demanded a little something.
Our farmhouse living room after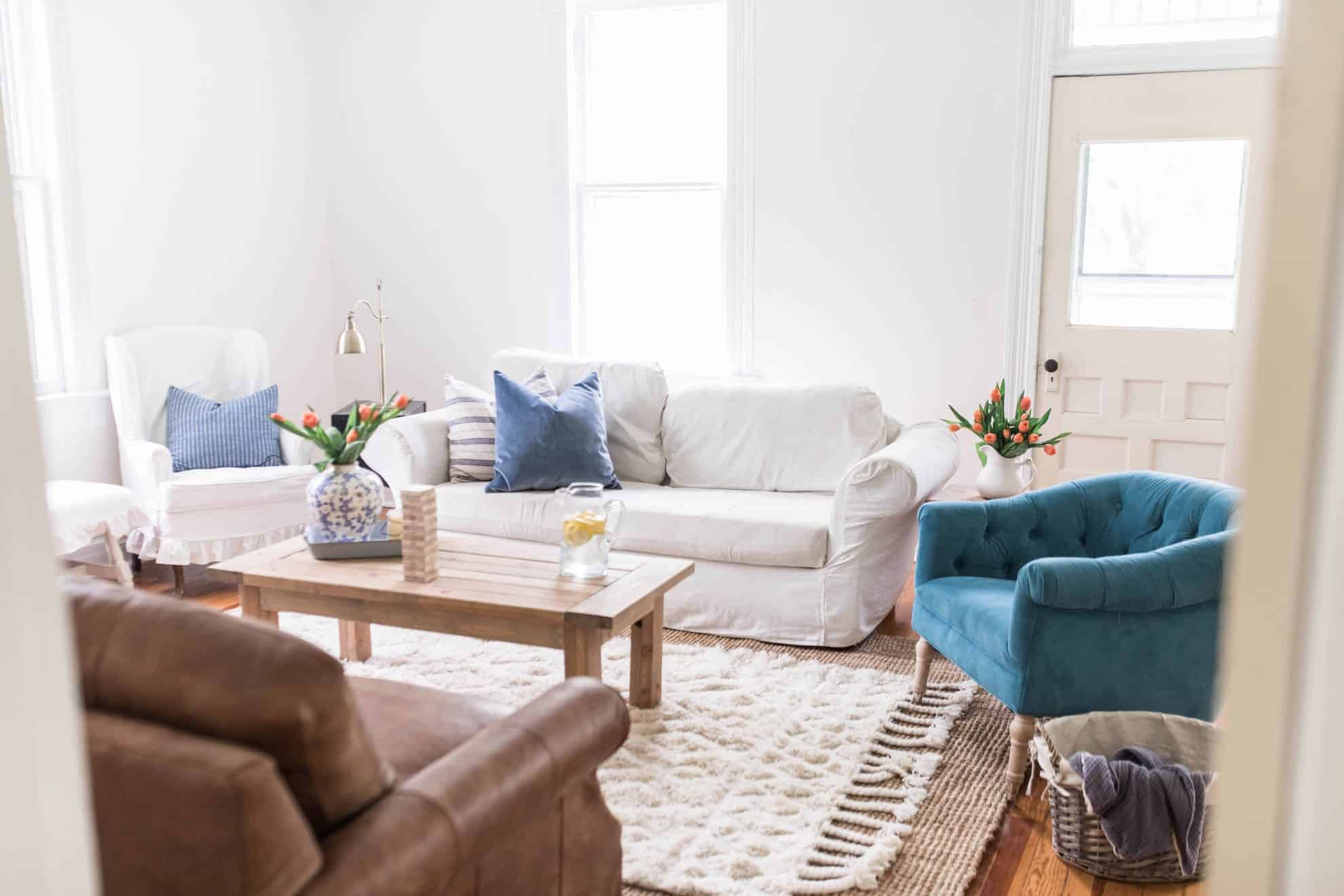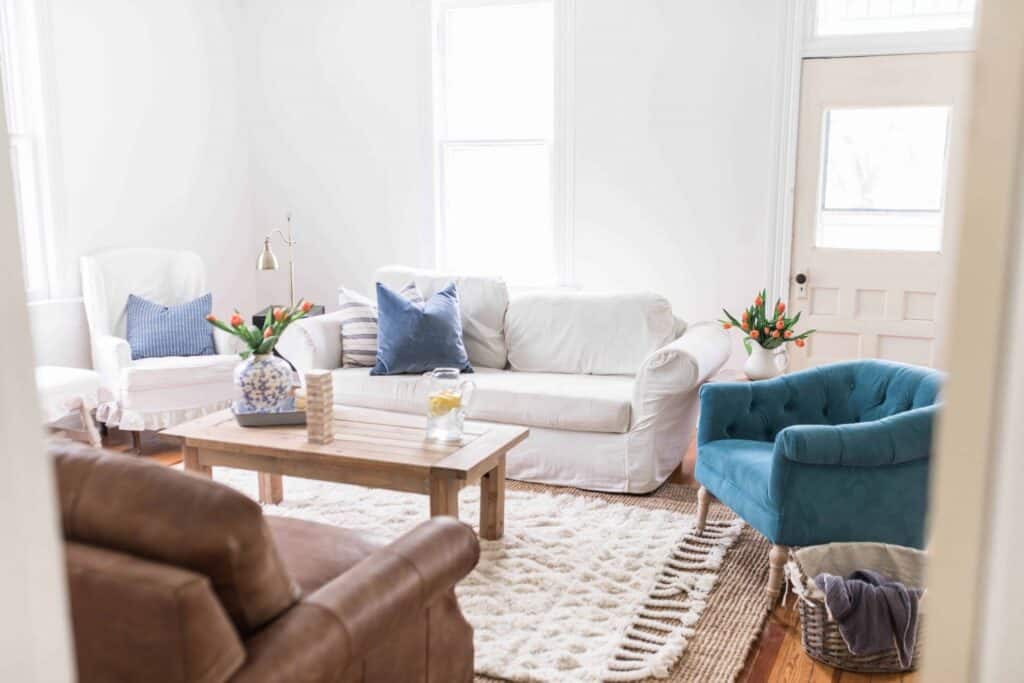 I went to my local Tuesday Morning to grab some items for the spring refresh. I couldn't believe how little I spent for what all I brought home. I went shopping with all five kids, but it was actually a surprisingly quick trip. I quickly found several coordinating pieces that I knew would be perfect for the living room.
My daughters actually helped me, as we gathered several things from around the store and grouped them together in one area. We put something in the pile, looked it over and decided if it coordinated well. We had several clear winners after a little deliberating.
Items I grabbed from Tuesday Morning
Blue chair
Bronze desk lamp
Oil rubbed bronze floor lamp
Wicker basket
Blue floral ceramic lantern vase
24″ blue velvet pillow
Textured navy blue pillow
Check your local Tuesday Morning to see what they have to offer. The selection is always different, so you never know what treasures you might come across.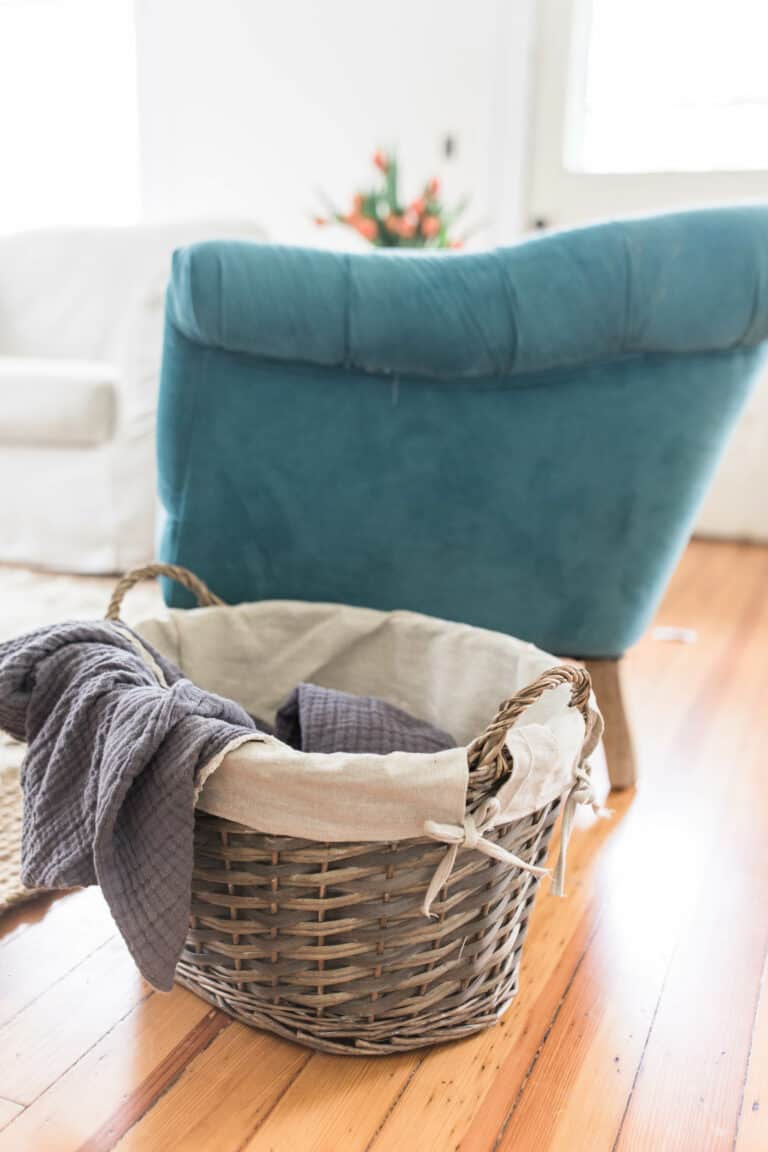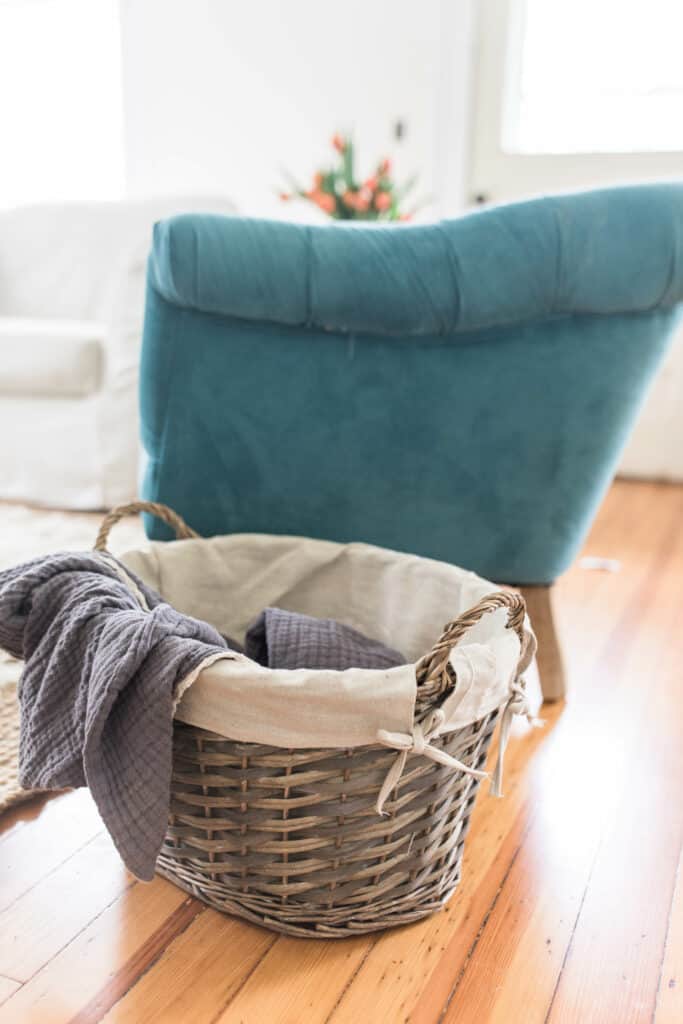 This sweet linen basket is perfect for a couple of cozy throw blankets.
Blue chair from Tuesday morning
I loved this chair right away. The color felt a little bolder than I would normally go, but I felt like it could make the perfect accent. Besides, blue is my favorite home decor color. I always say I'm going to branch out, and then it's just another shade of blue.
We discovered pretty quickly that it comfortably sits two kids. I have found them reading together on it several times since we brought it home.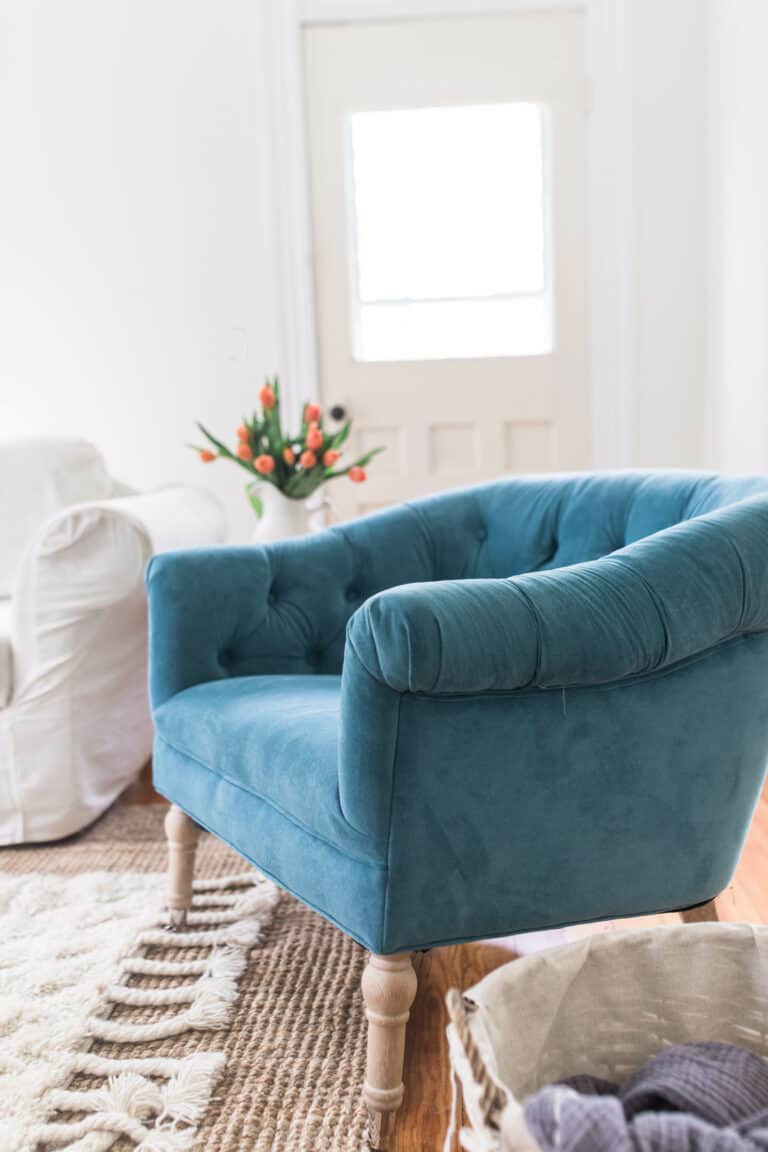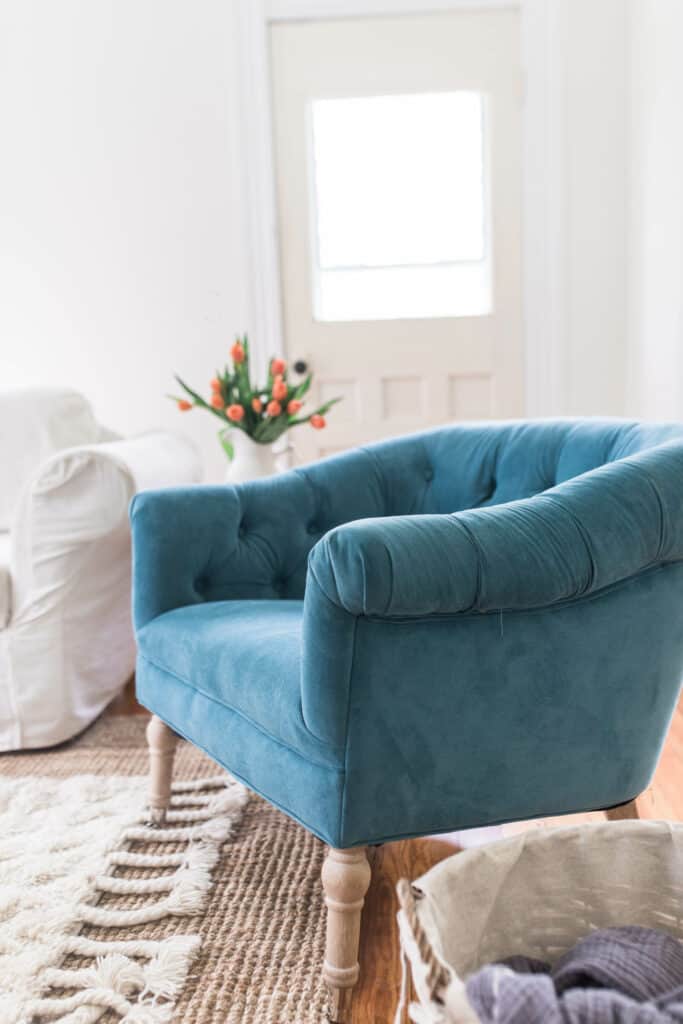 I love the casters on the bottom, washed wood legs, tufted back and rolled arms.
Bronze desk lamp and blue velvet pillow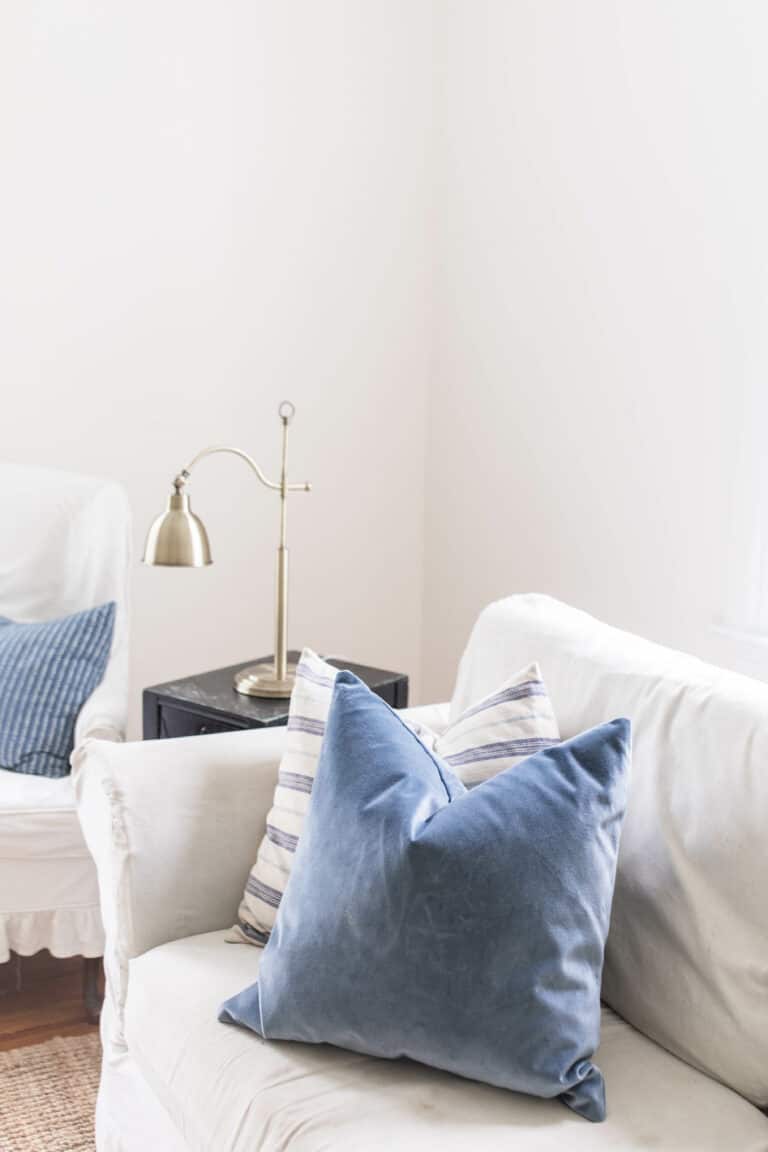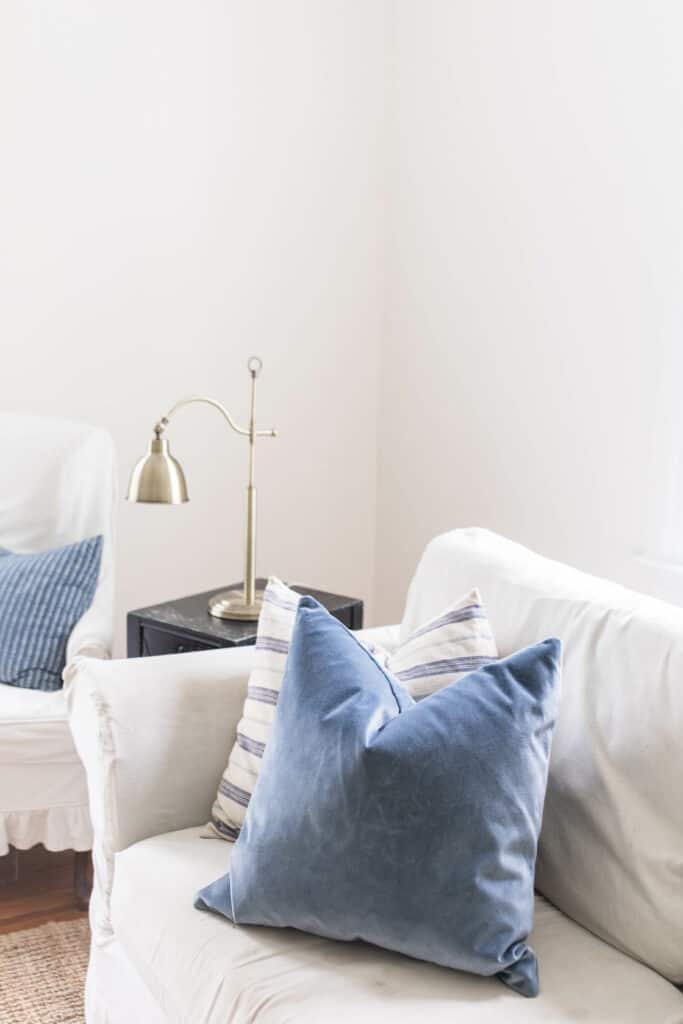 This room was calling for some lamps. It makes me want to cozy up on the couch and read a book. We still need to replace the overhead fixture, but adding the lamps at least feels like a step in the right direction for the living room lighting.
I love the extra texture that the velvet pillow adds.
Blue floral ceramic lantern vase
I knew I had to have this thing the second I saw it. It has a vintage patina and a beautiful pattern. I especially love how it looks filled with orange spring tulips.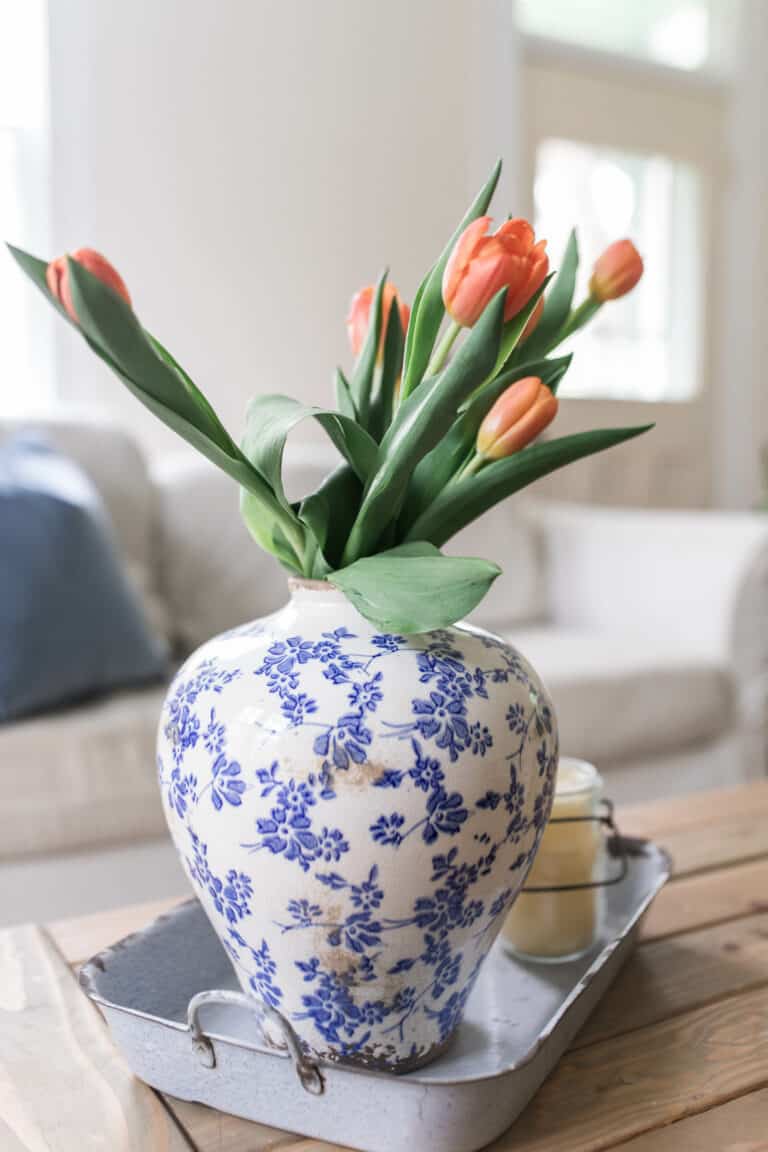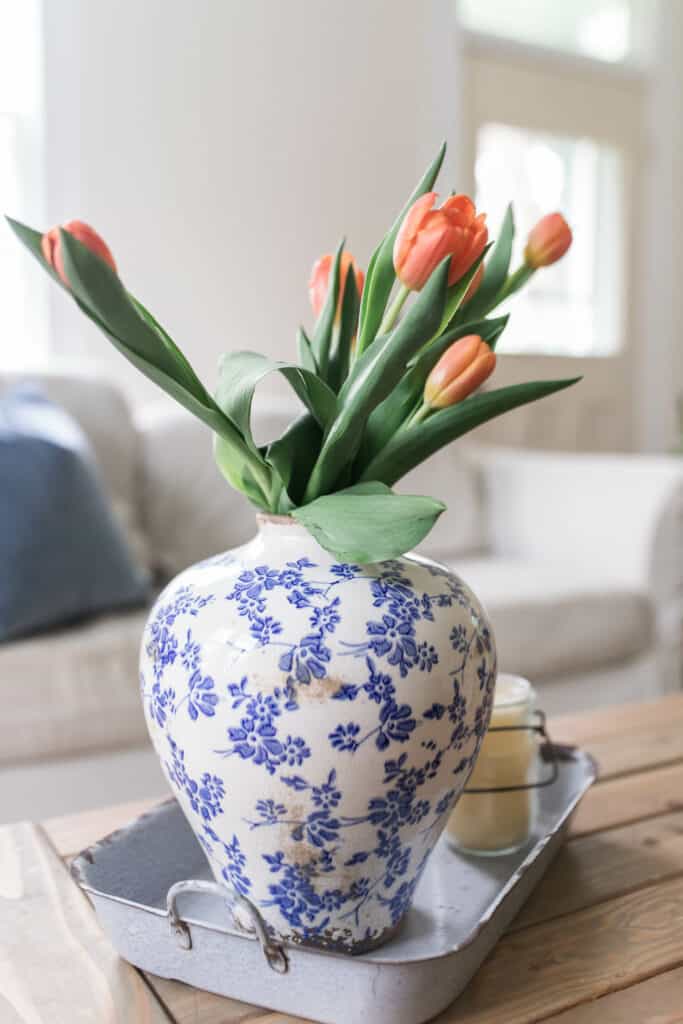 Oil rubbed bronze floor lamp and Textured navy blue pillow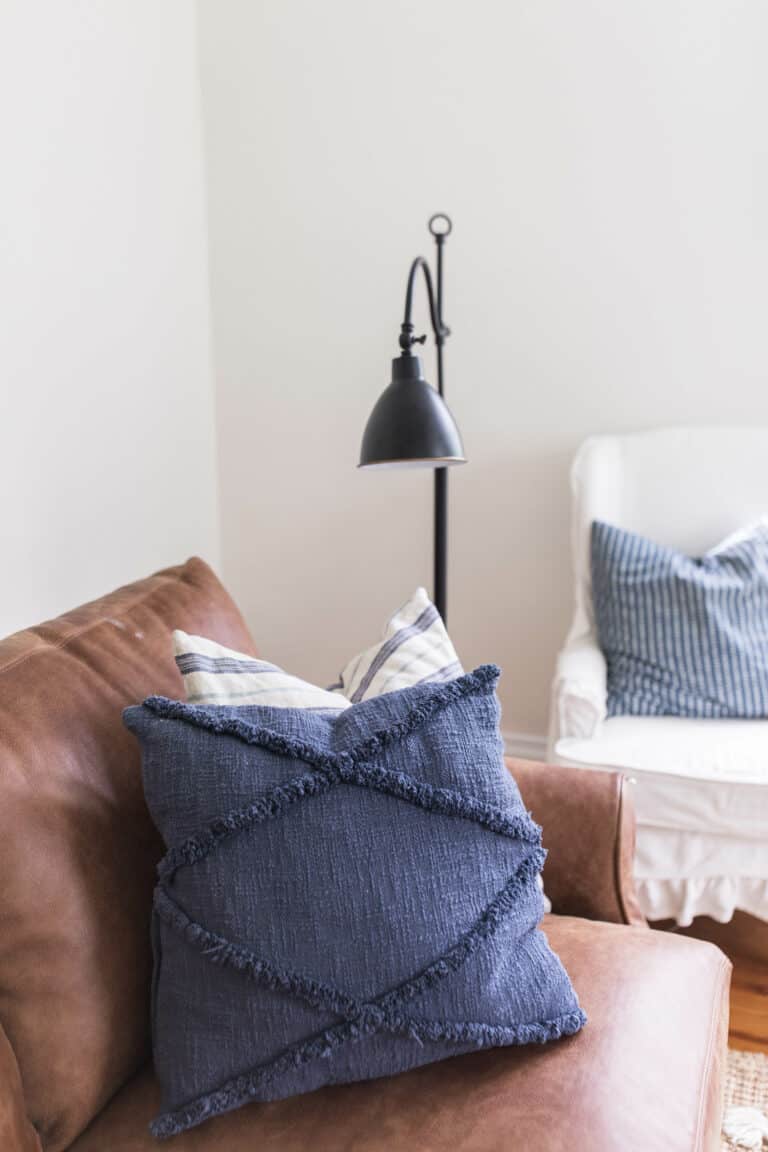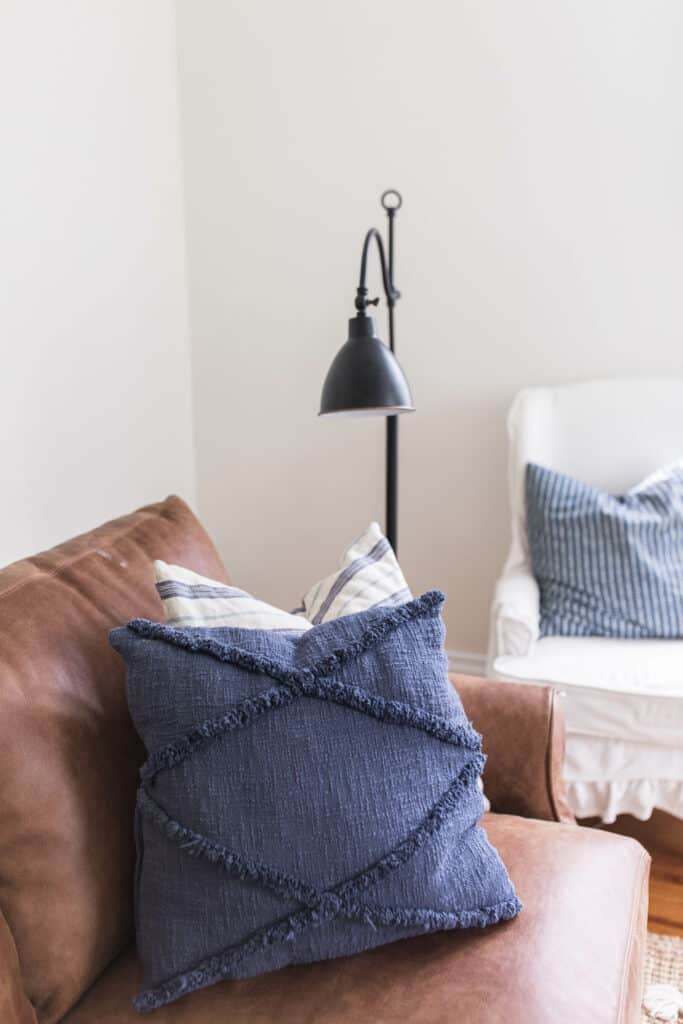 More texture and more light is always a good thing!
Family game night
A bright living room refresh met my ultimate goal of making this room more cozy and approachable. The changes called for a fun-filled family game night!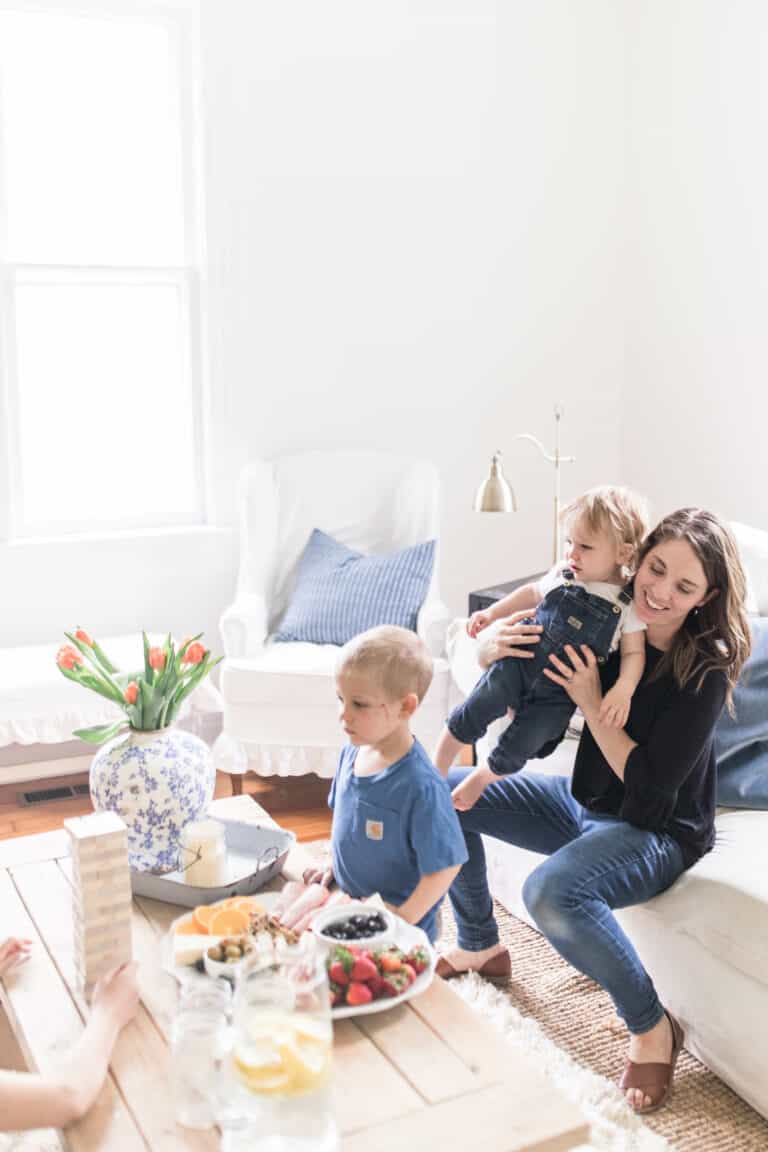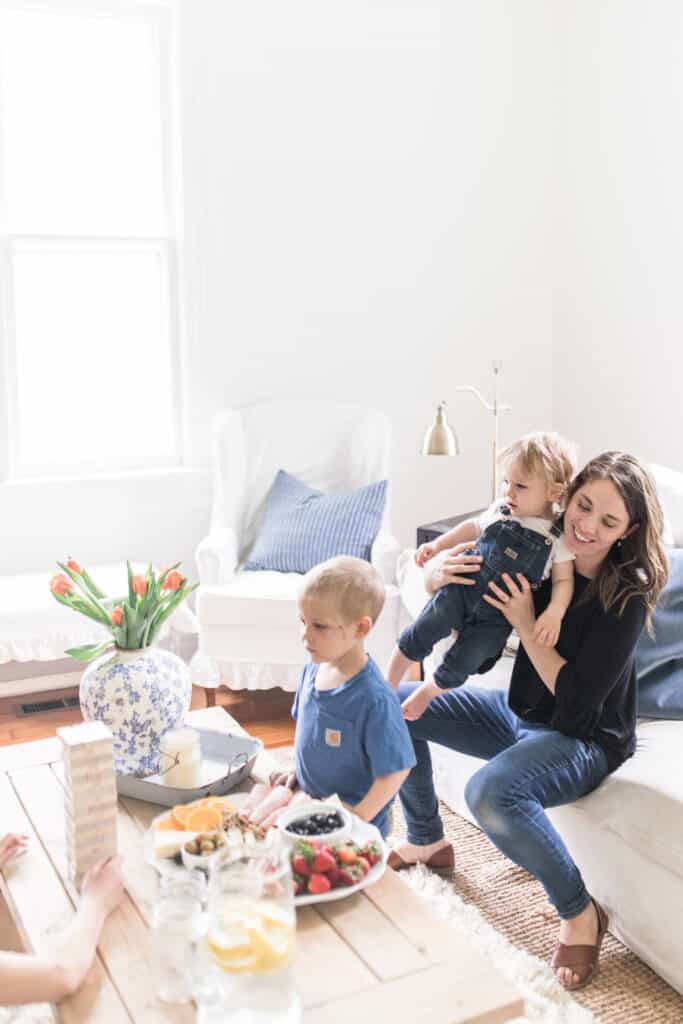 The girls and I picked up snacks and games, and we brought the whole family in to enjoy our spring farmhouse living room makeover.
The boys were mostly just interested in the food!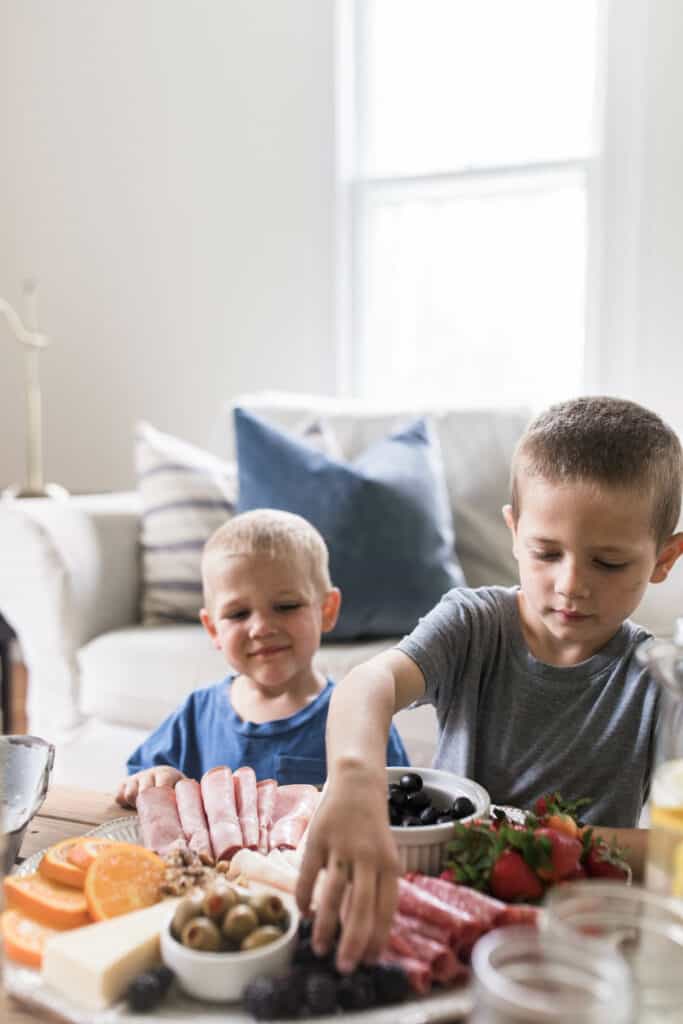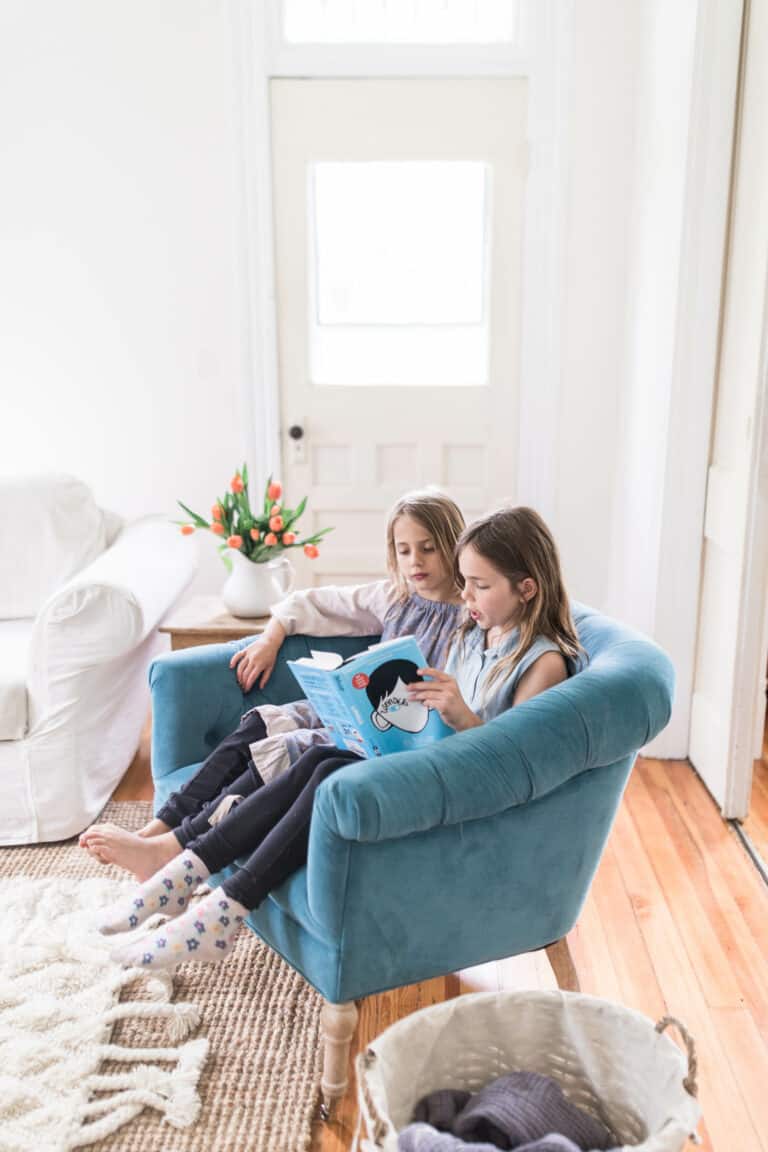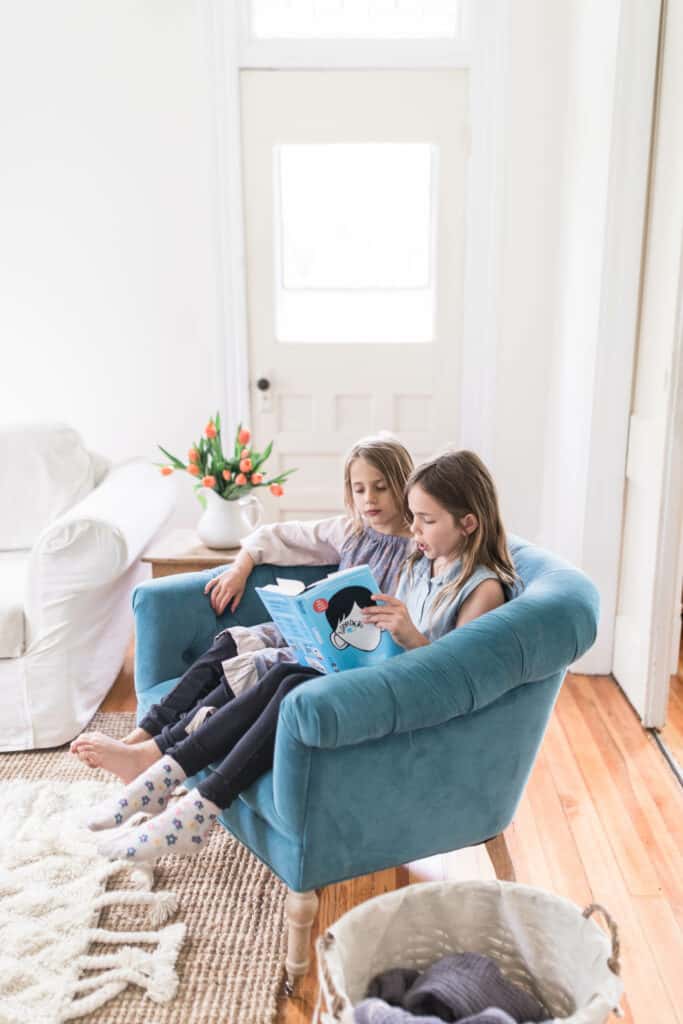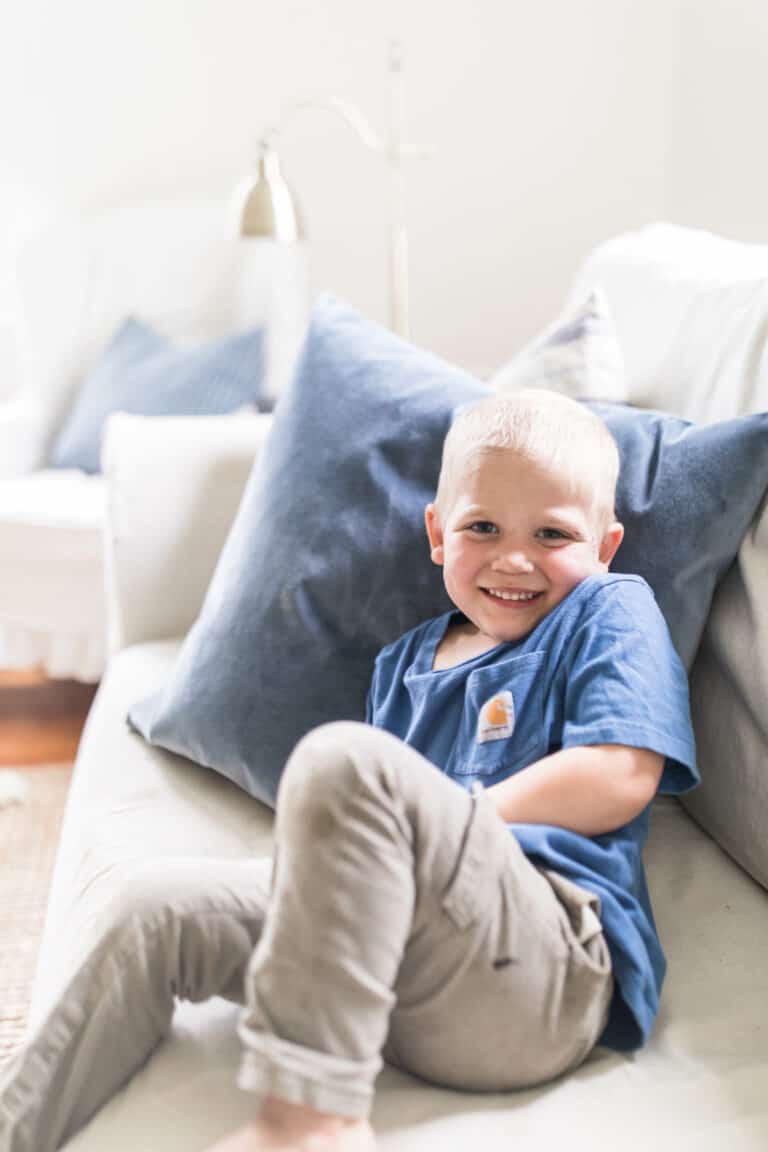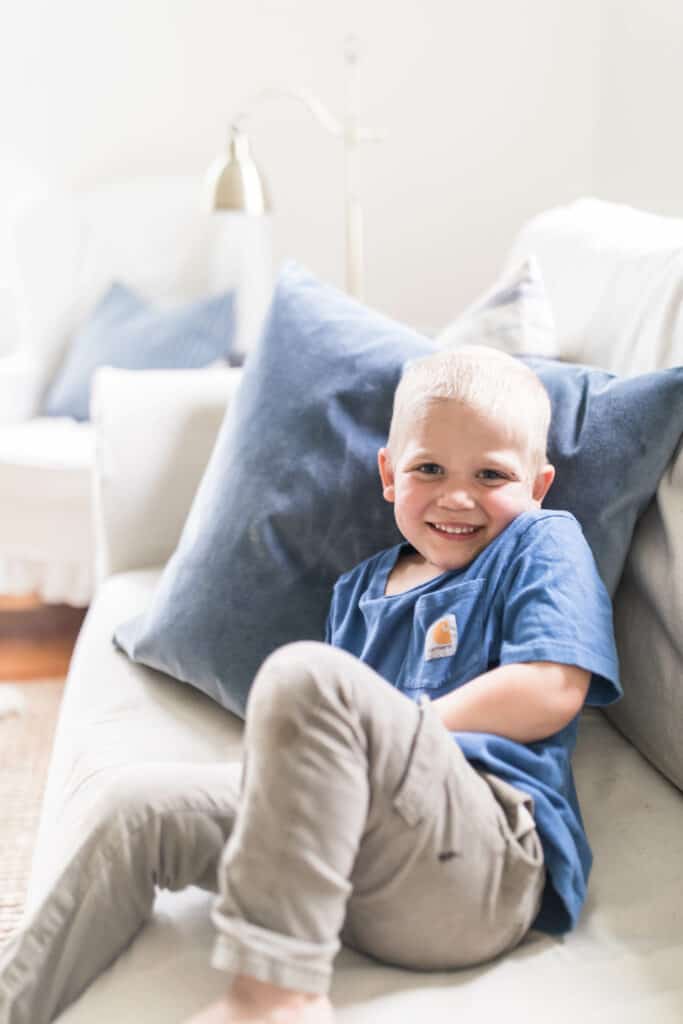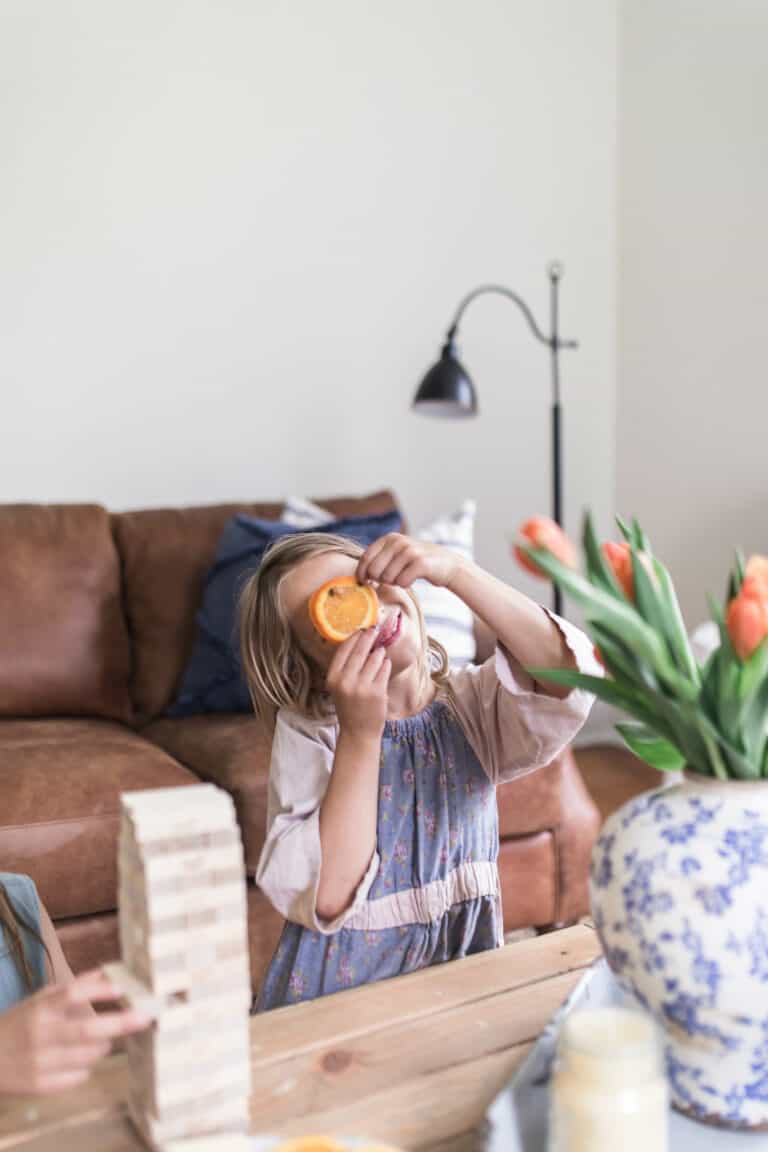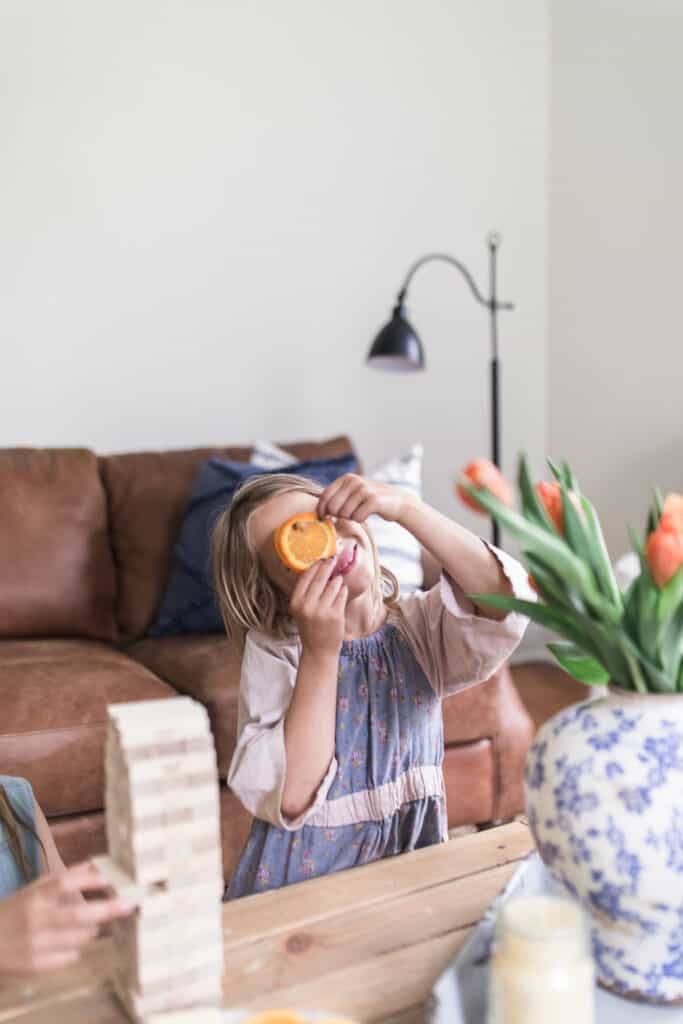 I'm so glad to finally have this space feel more functional for our family of seven. There is plenty of seating and just the right amount of color.
Make sure to head to your local Tuesday Morning to see what treasures you can find for your next home decor project.