The world of cloth diapers can be confusing. There are just so many options. I share the best cloth diaper covers from my experience with cloth diapering five kids over the course of nine and half years.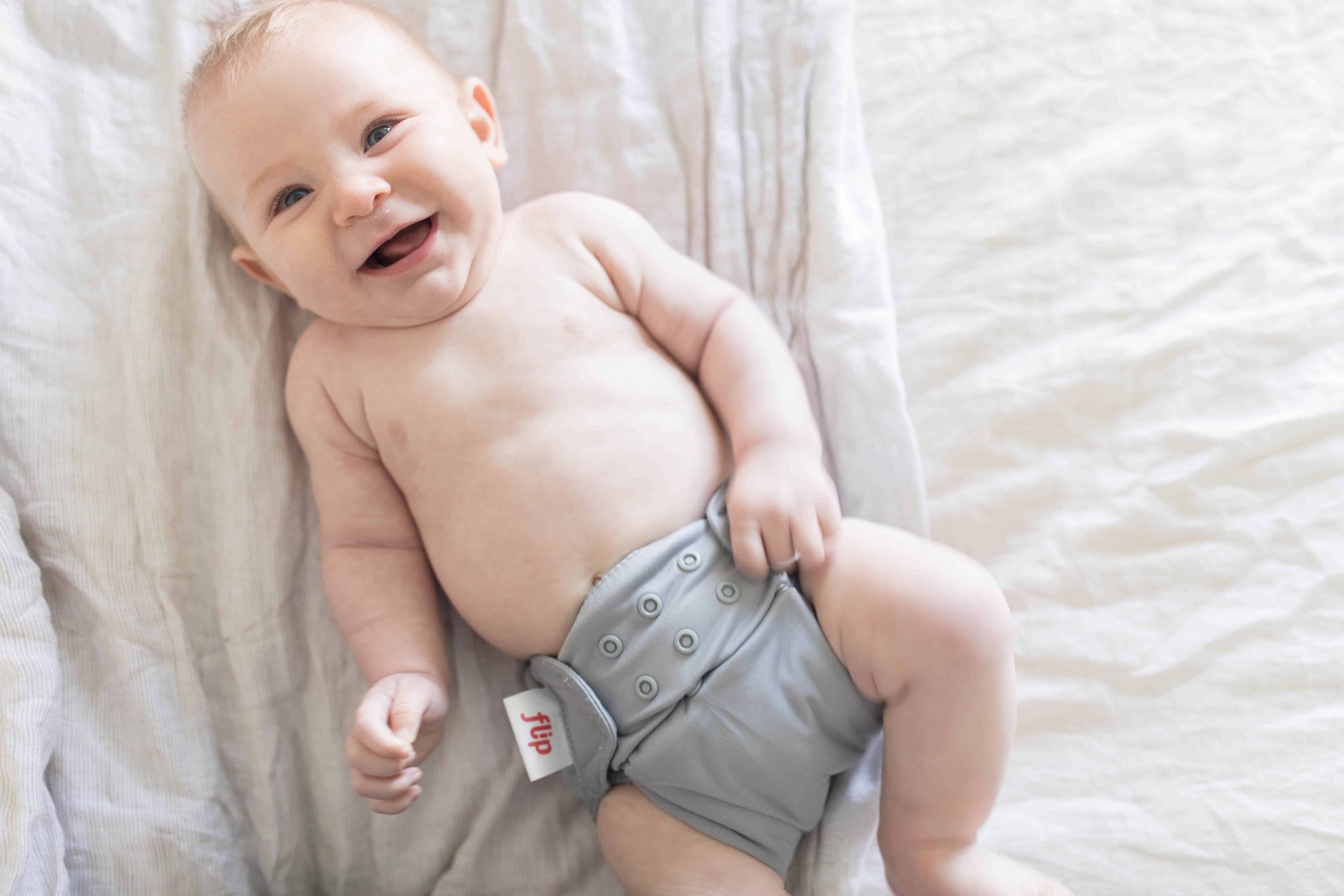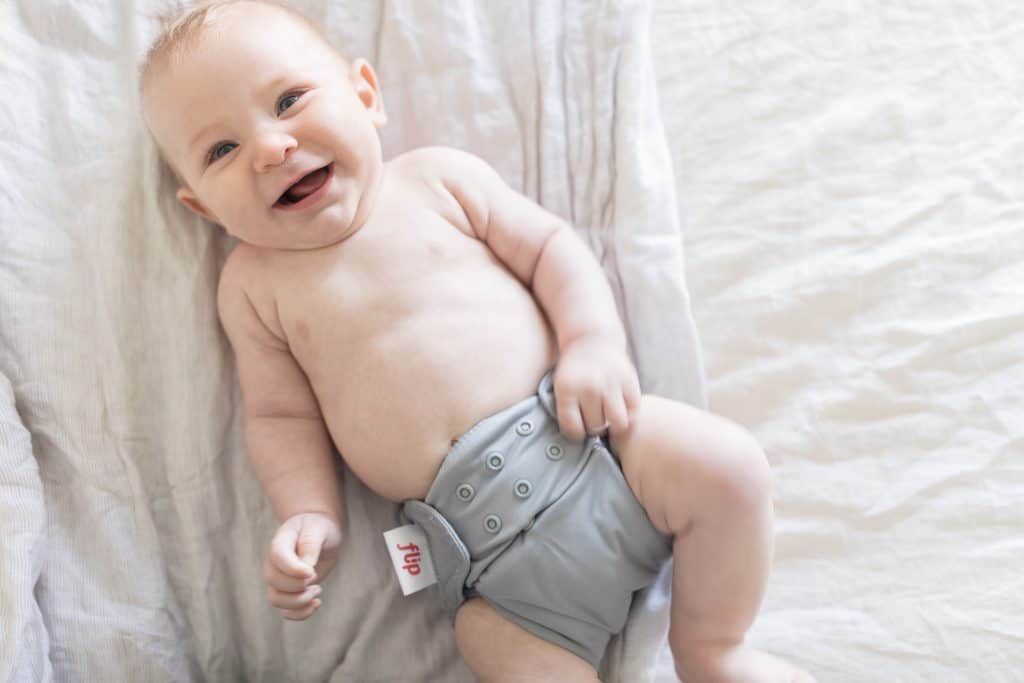 Some links are affiliate links, which means I make a small commission at no extra cost to you. 🙂
the best cloth diaper covers video
Back in 2008 when I was pregnant with our first child, I stumbled upon an advertisement for cloth diapers in a magazine. Yes, a magazine! That's what folks did back in the dark ages pre-Pinterest. They're like these paper things with stories and articles and….oh never mind. Ask your grandma about it.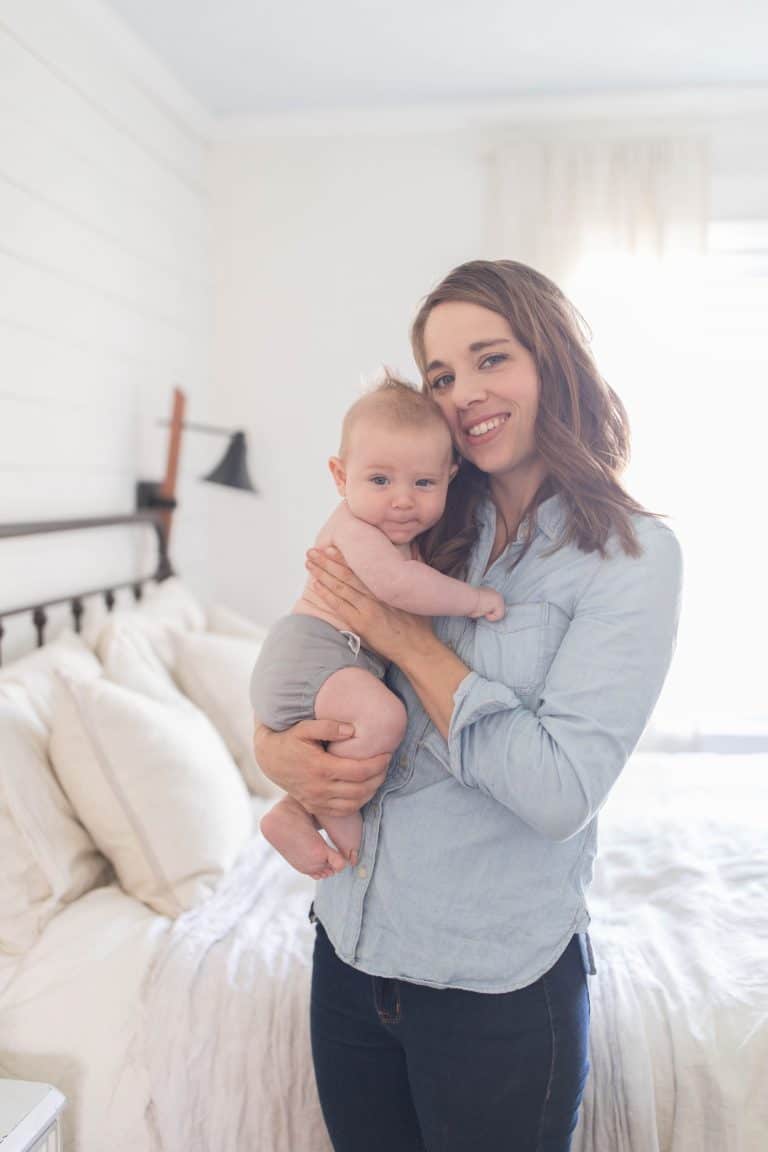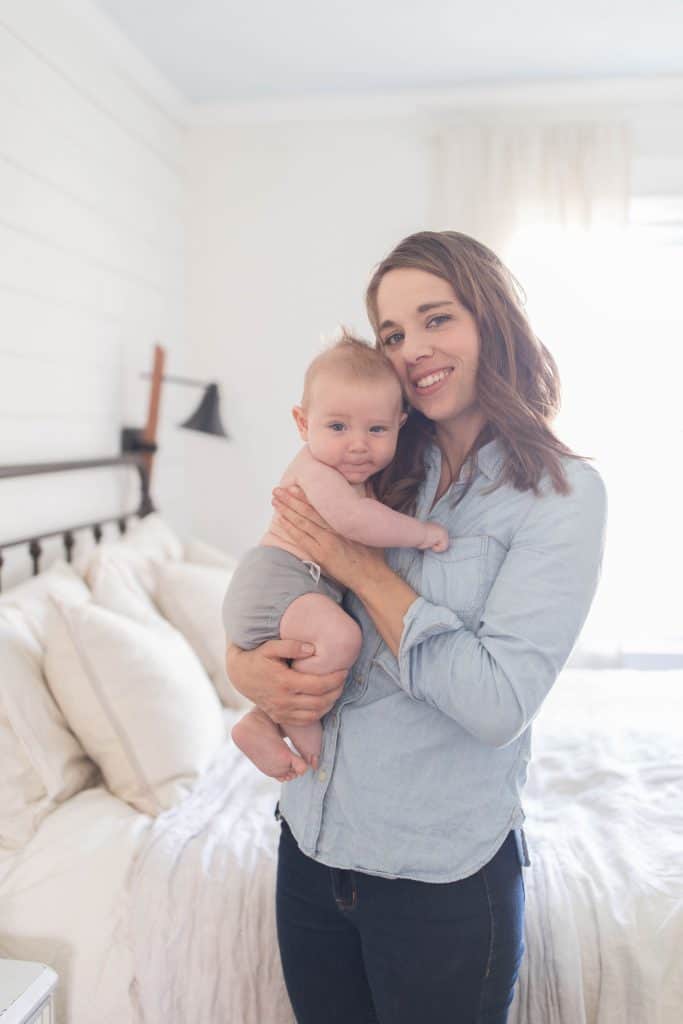 Anyway, back then we were extremely frugal. Like even the thought of paying for diapers was completely out of the question. I saw that ad for bumgenius reusable diapers and I finally found my loophole. Prior to this, I thought cloth diapering was cotton origami with pins and plastic pants. After seeing a cute fluffy diaper that appeared to go on just like a disposable, I knew I had to try it.
I wish I could say I was motivated to keep plastic out of the landfill, and toxins off my baby's bottom, but instead the cloth diaper obsession was more about the bottom line. Fast forward nine years, I stil use cloth diapers, but its because I can't stand to read all the horrible things that are in disposables. Sure, the cost savings is nice, but I would forgo that all things equal.
Safe to say there are plenty of great reasons to invest in cloth diapers.
But, there are as many options for cloth diapers as babies. Maybe not quite, but I bet its close. So, which ones are best?
So many different kinds of cloth diapers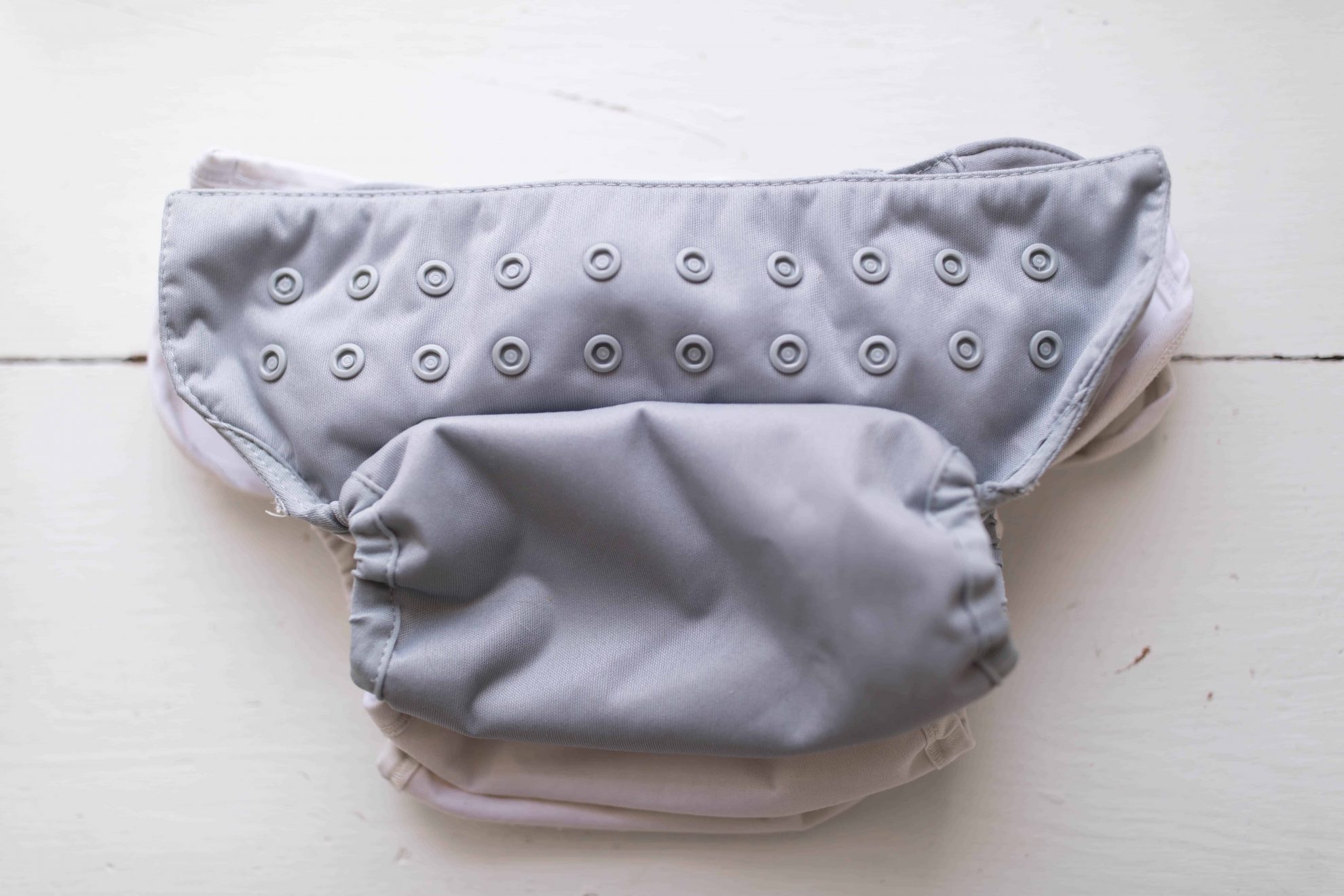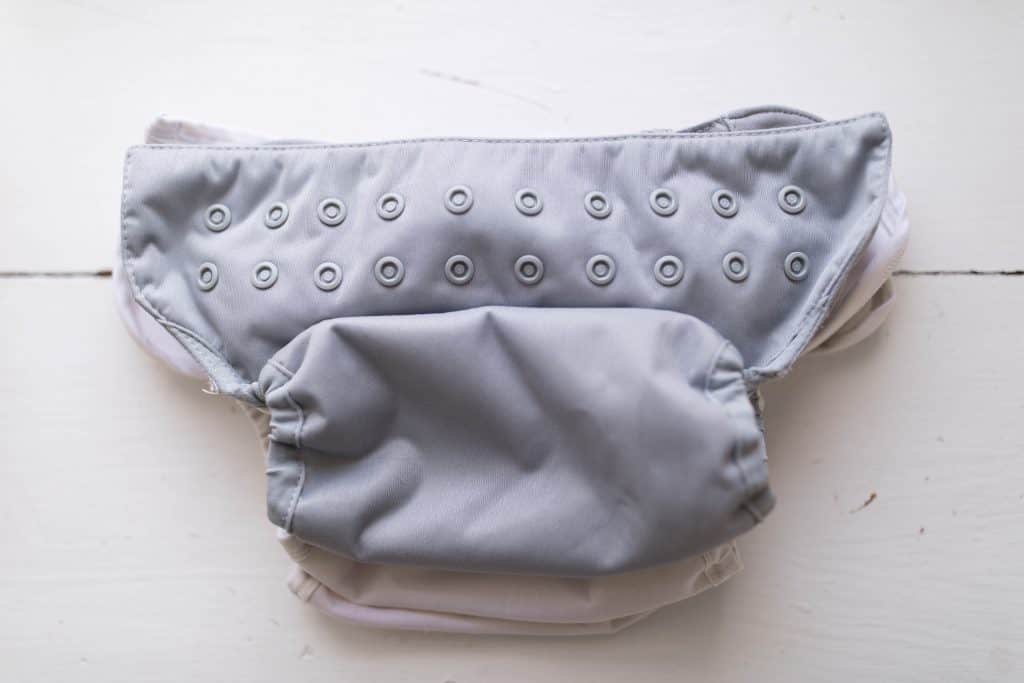 Now, obviously, I haven't tried every brand available on the market. I have, however, tried every different kind; AIO, AI2, flats, prefolds, pockets, contours, hybrids, yada, yada, yada.
If that looks like a foreign language, you obviously haven't been hanging around Baby Center cloth diaper groups.
I've tried it all, my friend.
Now, instead of explaining every different kind of cloth diaper in depth, I will save you the headache and just jump right to my favorites.
Problem #1 with cloth diapers, in my experience, is leakage. And I have dealt with my fair share of it.
All in one diapers don't have enough absorbent layers. All in twos are a pain to stuff. Prefolds are just a pain in general.
The best solution I have found, by far, is a snap diaper cover with a double absorbent layer. My sister is a cloth diapering mama of four kids and she agrees with me here. So that right there is a combined total of nine kids, and we finally found what works!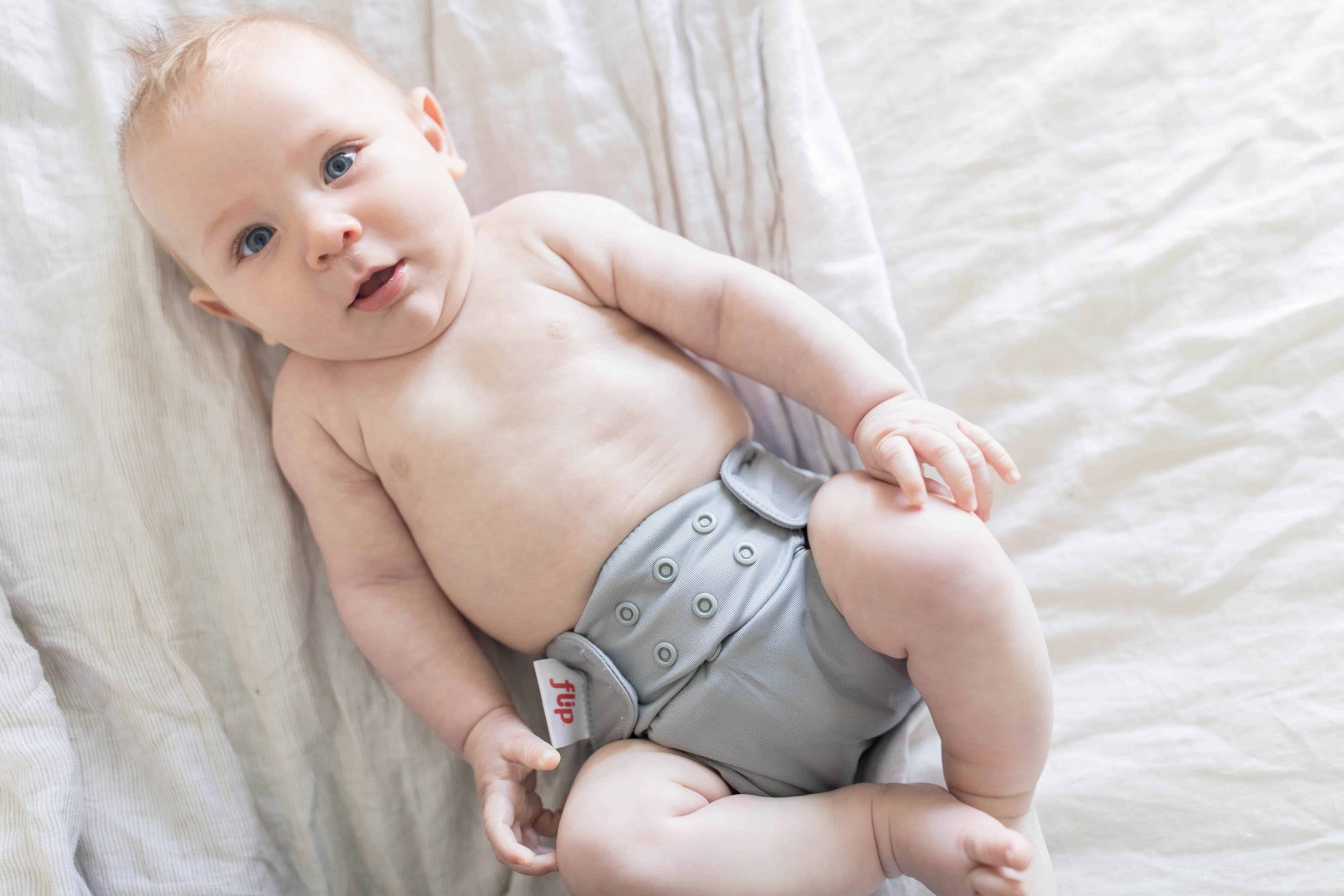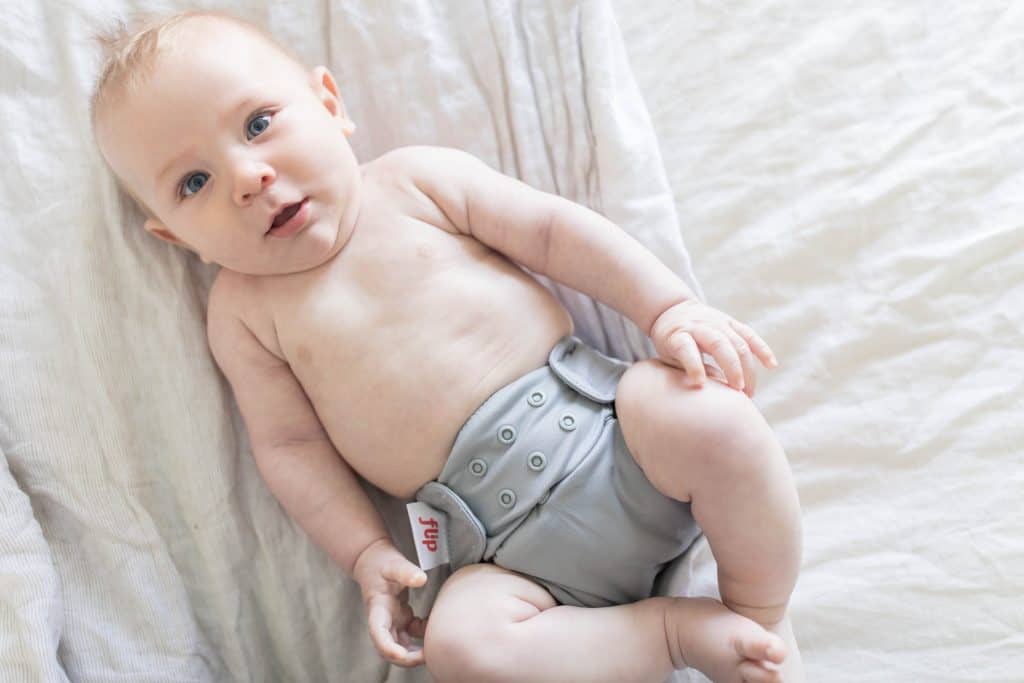 Let me explain.
The cover is a waterproof shell. You can put inside of that shell any kind of absorbent layer that you prefer. I like to use homemade flannel inserts in combination with organic cotton prefolds. The beauty here is any absorbent inserts will work, and the cover system allows you to put in as many layers of absorbency as you want.
Covers are also great because they don't have to be swapped out with every single diaper change. As long as baby is only wet, and nothing stinky has leaked onto the cover, if you know what I mean, you can use it more than once. This allows for a more minimal (and less expensive) diaper stash.
Which are the best cloth diaper covers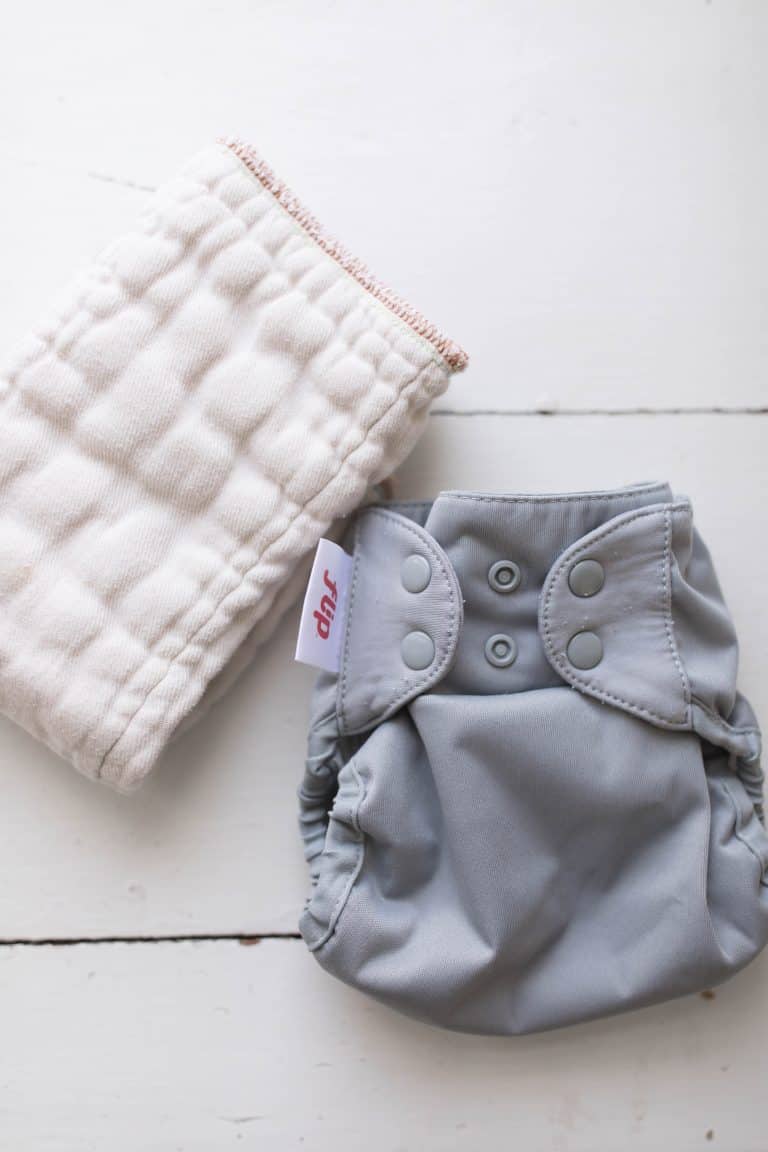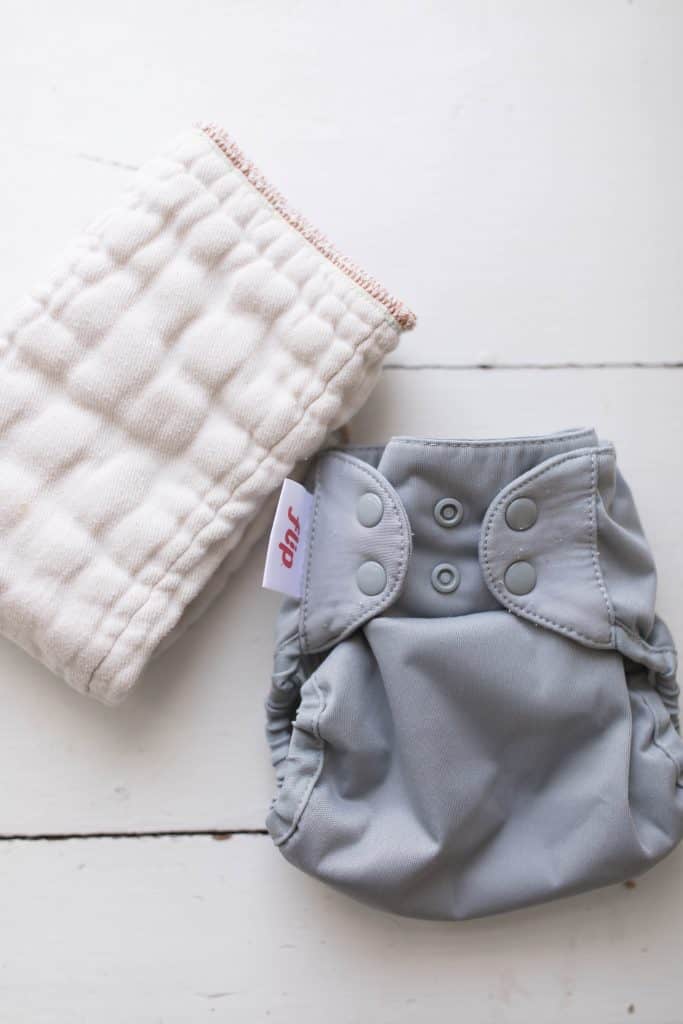 The pro of the Flip diaper cover are the flaps on the inside that hold the inserts in place. The pro to the Econobum brand is they are super cheap. One box of Econobum can get you into cloth diapering for less than a couple packs of disposables. How can you argue with that?!
The best cloth diaper inserts
Honestly, I have found a bunch a different inserts that work great. Ironically enough, I don't like the inserts that come with the Flip covers. They are too long and bulky.
Some of my favorite inserts:
Homemade Flannel- These are super easy to make. I cut some of my flannel receiving blankets (since I definitely prefer gauze swaddle blankets anyway) into ovals and serged around the outside edges. Voila! Super simple inserts.
Organic Cotton Prefolds– I like to wrap these around one of my homemade flannel inserts.
Hemp and Microfleece- I have some from gDiaper and I have some that I made myself. Again, I just cut them into ovals and serged around the outsides. You could also just use a zigzag stitch if you don't have a serger. (See my fabric sources below if you want to make your own.)
The reason I love this combination is the microfleece is comfortable next to baby's skin and wicks moisture away. The hemp is highly absorbent, so the inserts are great to prevent leakage.
Materials to Make your own cloth diaper inserts
Hemp Organic Cotton Fleece
Diaper Flannel
Microfleece
Microfiber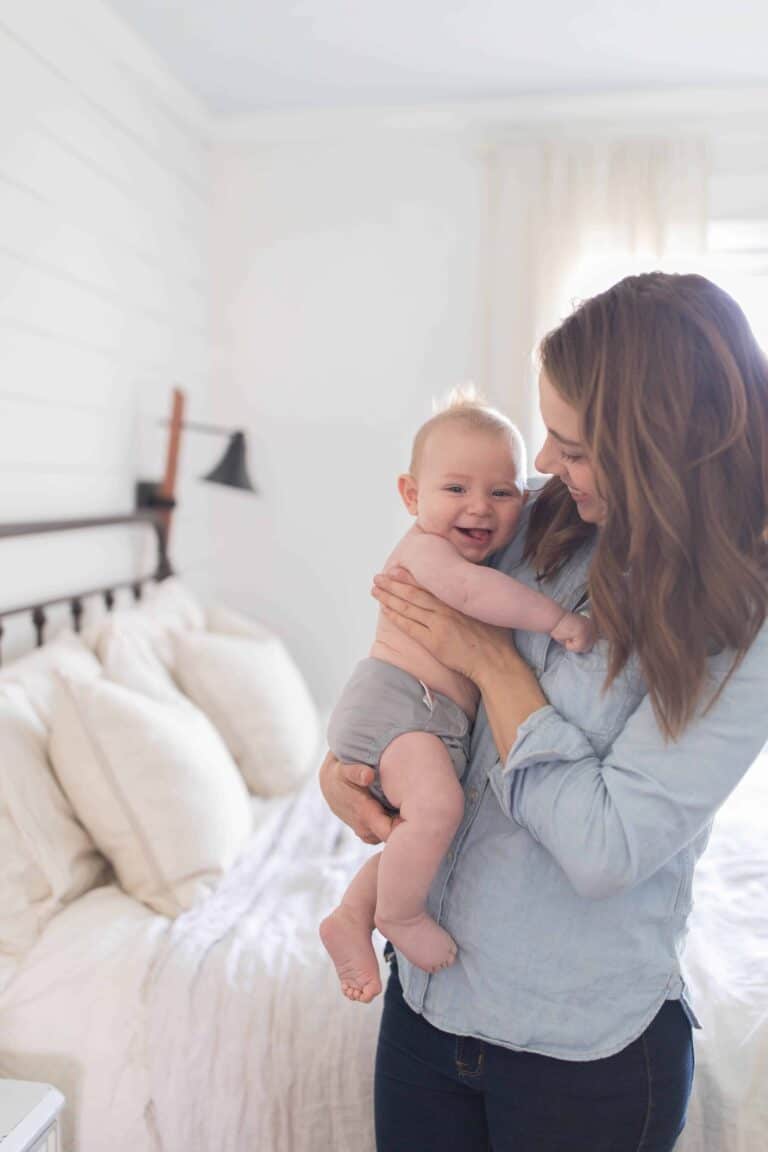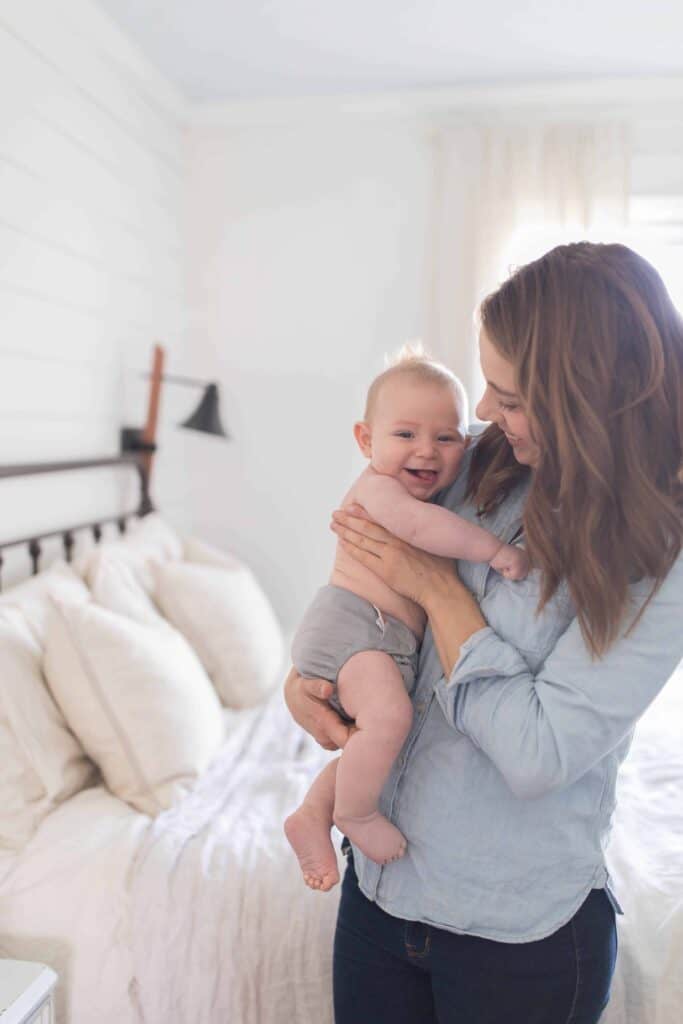 Shop my favorite cloth diapering essentials
Update: I also found more cloth diapers to function like the Econobums and Flips and are a little cheaper! (Linked bleow)
Rumparooz One Size Cloth Diaper Cover
Thirsties Duo Wrap Cover
Flip Cover
Organic Cotton Prefold Inserts
Hemp and Microfleece Inserts by gDiaper
Newborn Rumparooz (just like Econobum)
Econobum
Materials to Make your own cloth diaper inserts
Hemp Organic Cotton Fleece
Diaper Flannel
Microfleece
Microfiber
In conclusion, snap on covers are definitely the way to go! No stuffing required, and you can use each cover multiple times before changing it. The absorbency can be customized by adding in a few extra layers.
Have you tried cloth diapers? What has been your experience?
Pin it for later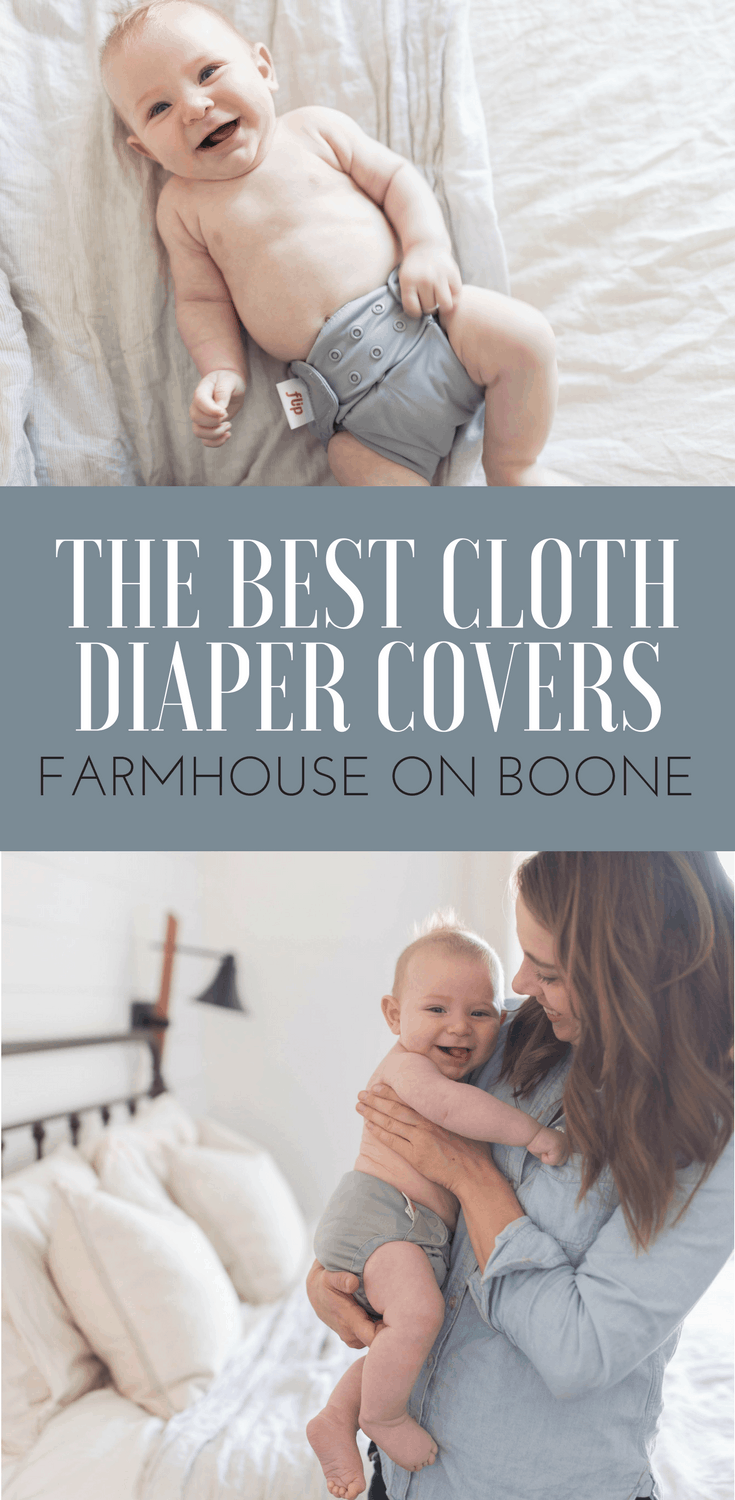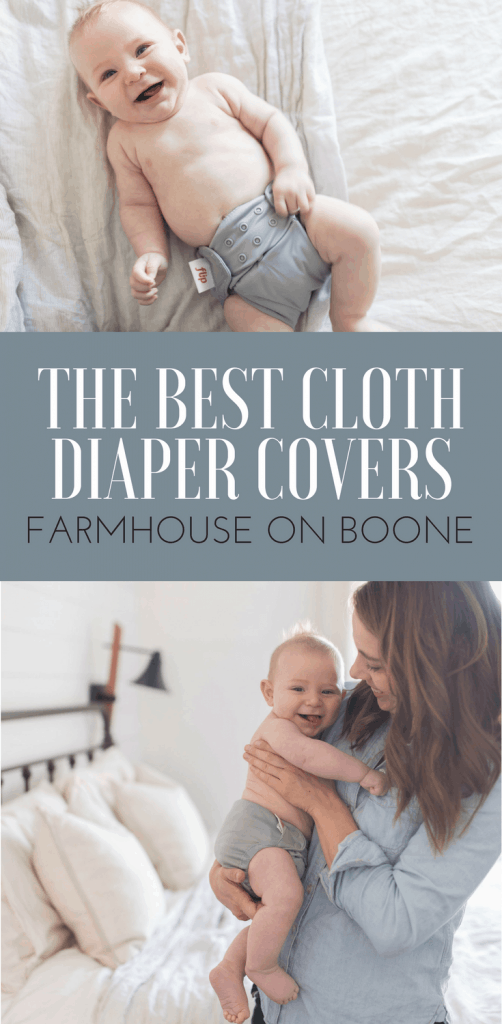 Thank you so much for stopping by the farmhouse!