If you're feeling tired of basic slices of your sourdough loaf, I'll show you how to eat sourdough bread so you never get bored with it! Keep reading for my favorite ways to serve various types of sourdough bread!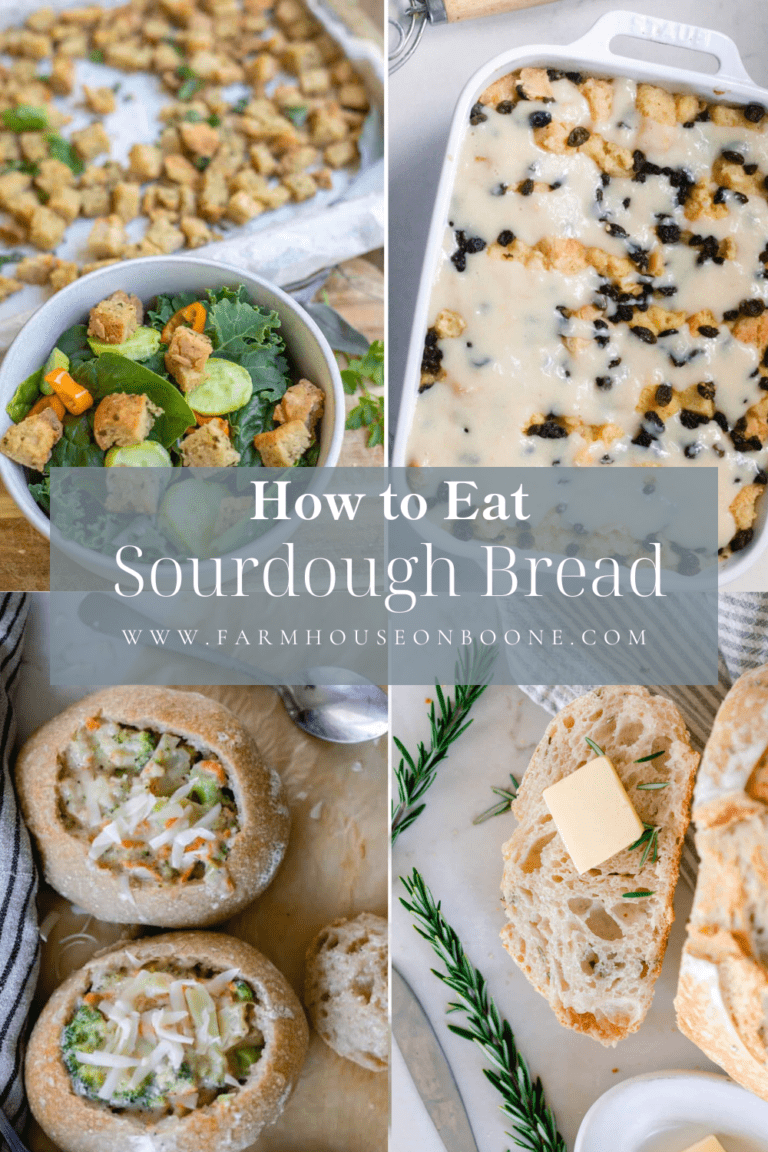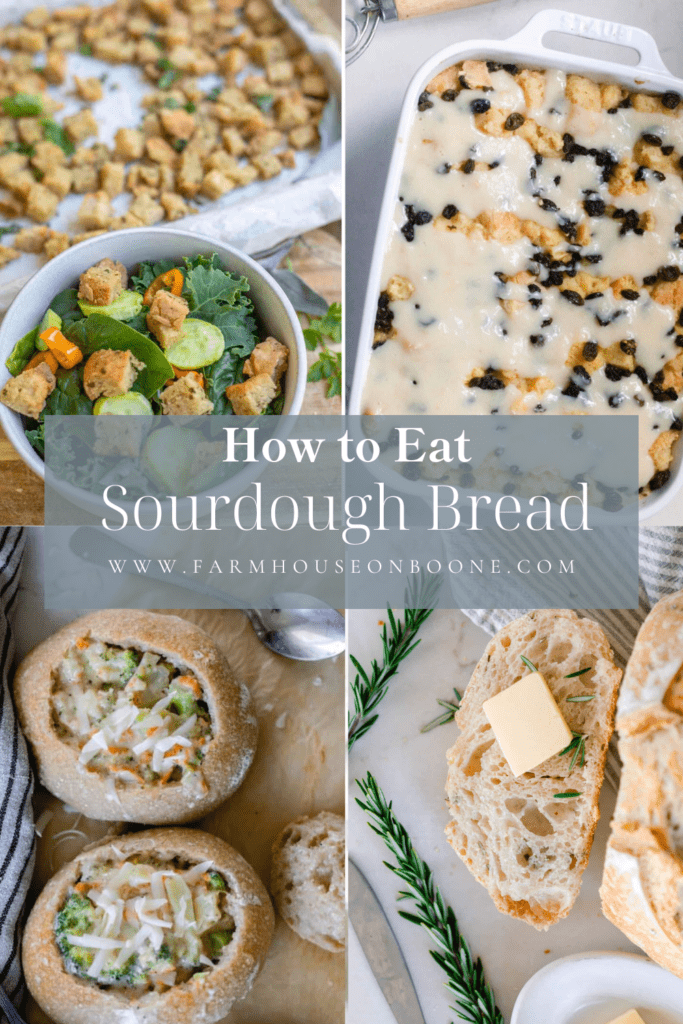 It's pretty rare to have a day at the farmhouse when a sourdough loaf is not sitting on the counter ready to slice into.
With all the recipe testing I do, sometimes we even have more bread than my big family of 9 can eat.
So, over the years, I've had to get creative with ways to eat sourdough so nothing goes to waste and we don't get tired of it.
I've learned that the ways you can serve and change up your sourdough baking are endless.
If you are thinking of getting started with sourdough, you'll be completely ready to dive in after you see all the ways you can enjoy it every day!
Why I love sourdough (and you will too!)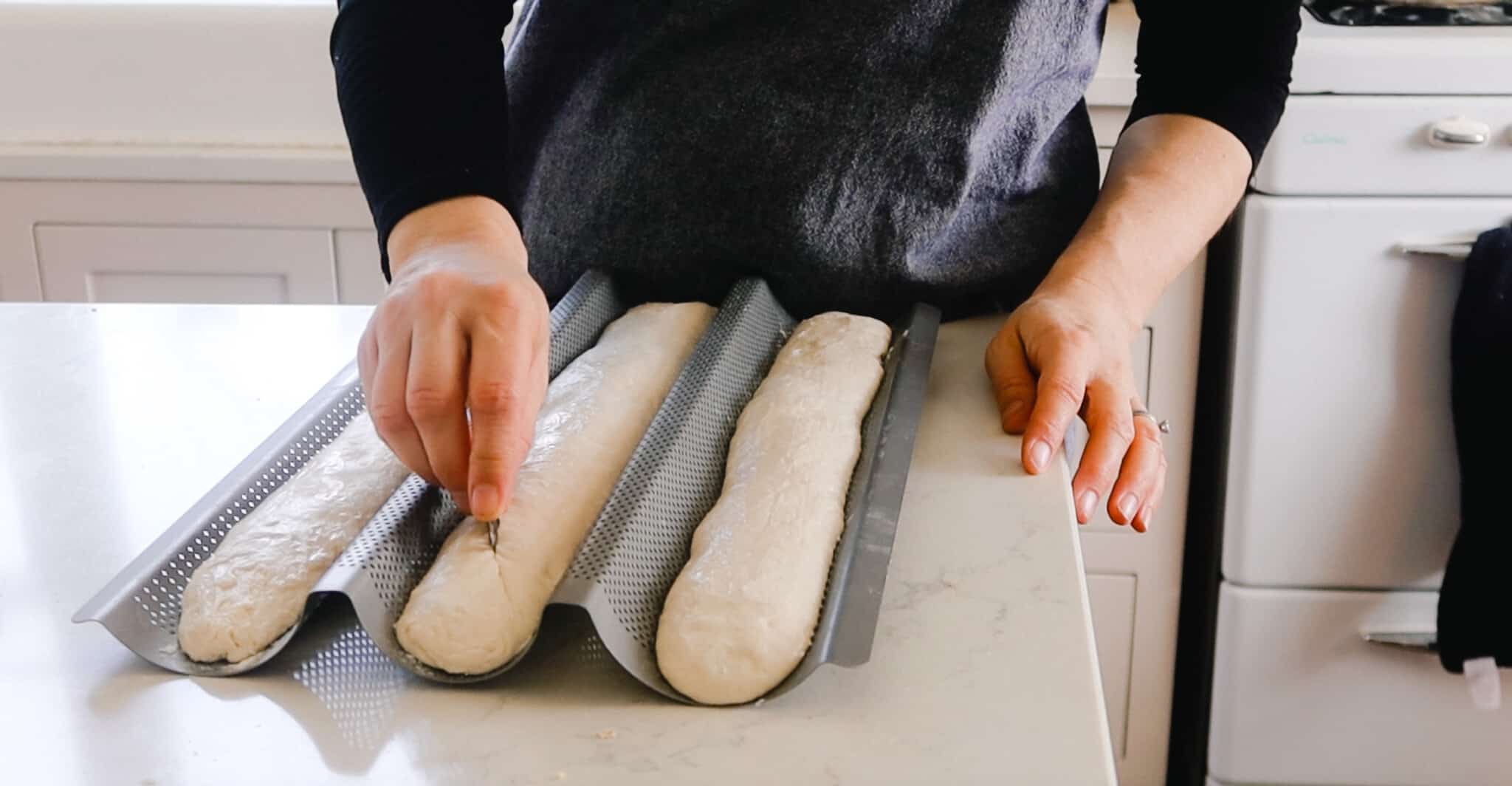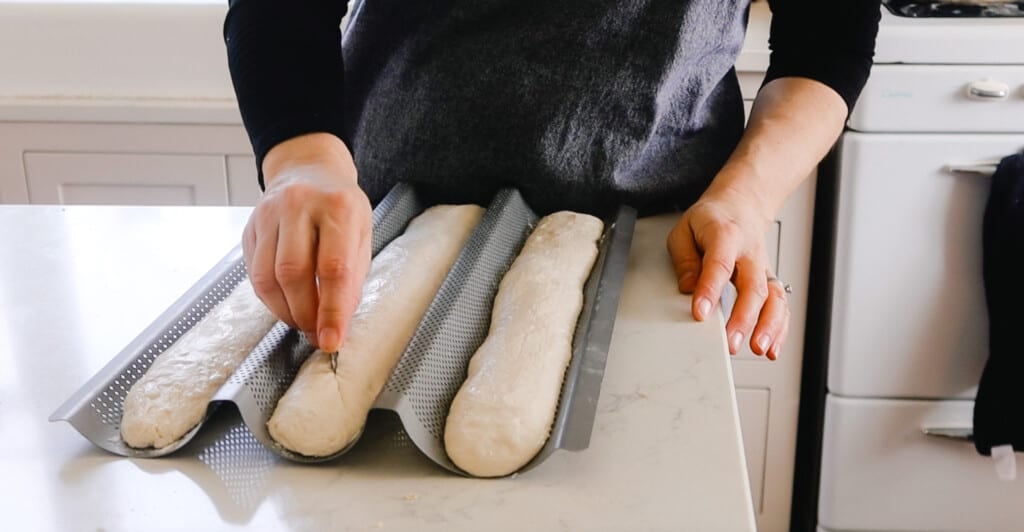 It takes some dedication to create and maintain a sourdough starter. You may have even wondered if it is worth all that effort.
I, like many other sourdough bakers, think it's more than worth the effort.
As a foodie, I love the depth of flavor sourdough has that you simply don't get with a packet of instant yeast.
It also has so many diverse uses. I use sourdough to make breads of all kinds, cookies, brownies, pancakes, and more!
The health benefits of sourdough bread
You've probably heard that sourdough bread has more health benefits than traditional yeast bread.
This is true for a few reasons. First, the sourdough's fermentation process helps reduce the antinutrients, such as phytic acid, in grains, which makes it easier for our bodies to digest.
It also activates enzymes that make all those key nutrients in grains more absorbable to us.
While you are absorbing all those nutrients, you also won't have a huge blood sugar spike, thanks to sourdough's lower glycemic index.
FAQ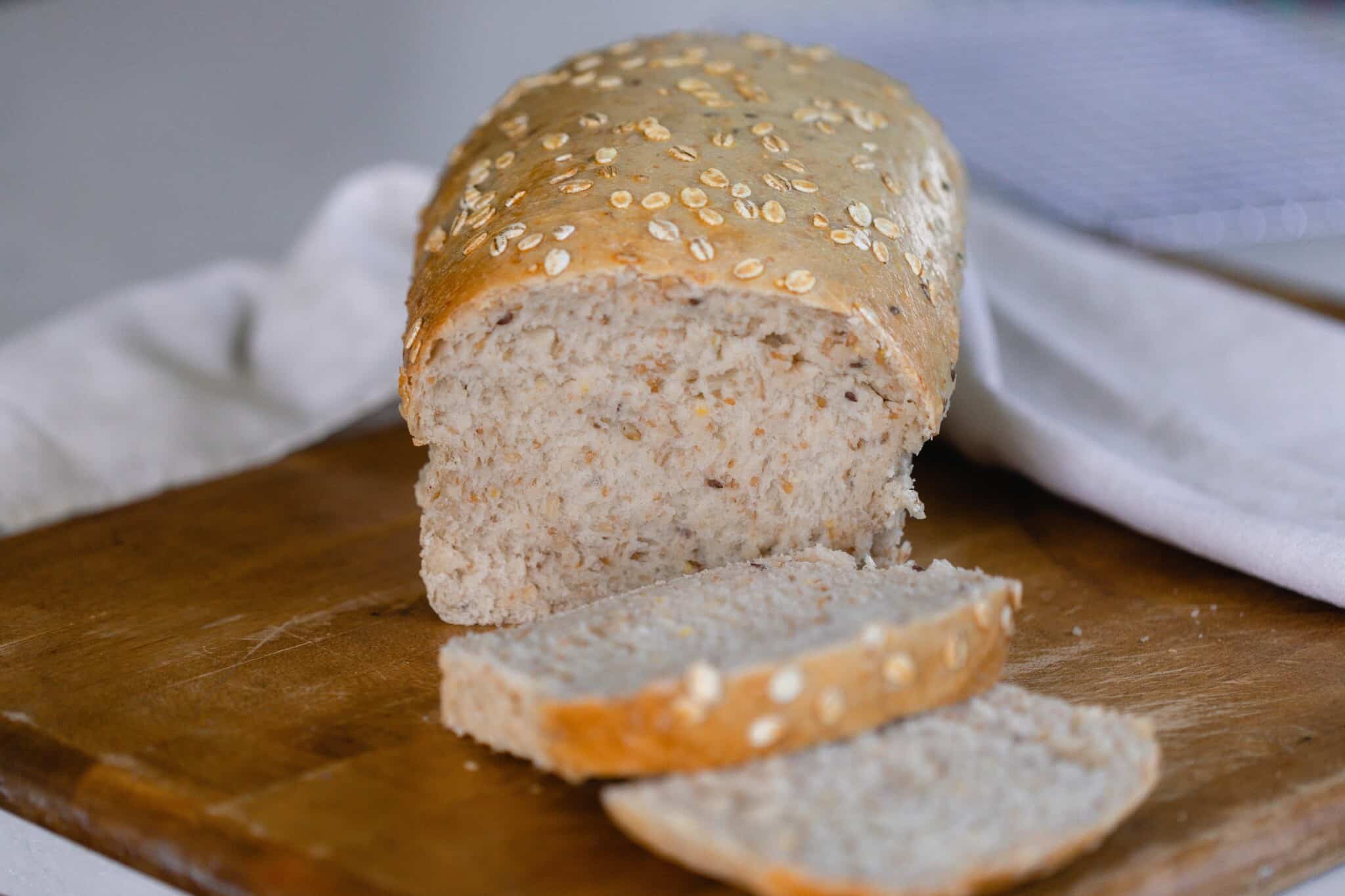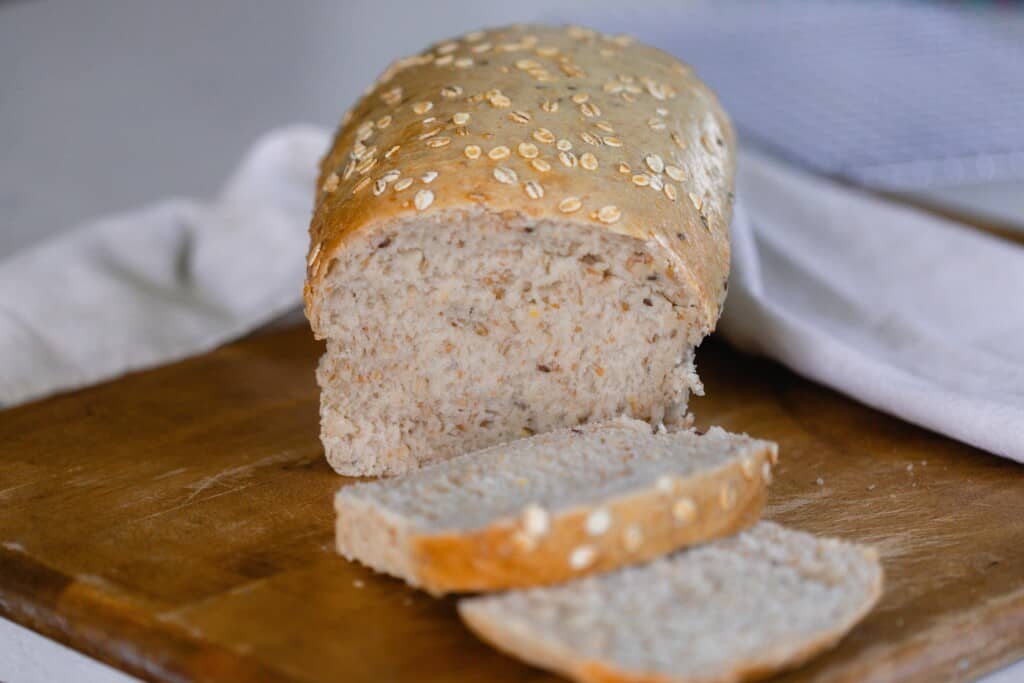 Do you toast sourdough bread?
You certainly can toast sourdough bread. I love to toast my soft sandwich bread or multigrain bread in the morning. Add a little butter and jam or avocado, and it makes a perfect side to your eggs.
I'll also toast my sourdough French bread with butter and garlic for the perfect garlic bread side dish.
What kind of bread can you make with a sourdough starter?
Just as there are many uses for your typical sourdough boule, there are also many forms sourdough bread can take on.
I use sourdough to make soft sandwich bread, sweet breads, quick breads, and more.
Is sourdough the healthiest bread?
Sourdough is one of the healthiest types of bread. Thanks to the sourdough fermentation process, it is easier to digest and helps your body absorb more of the nutrients found in grains. It also has a lower glycemic index compared to commercial yeast bread.
What do I need to make sourdough bread?
The most important thing to have on hand for sourdough bread is an active sourdough starter. You can learn how to make one here and how to maintain it here.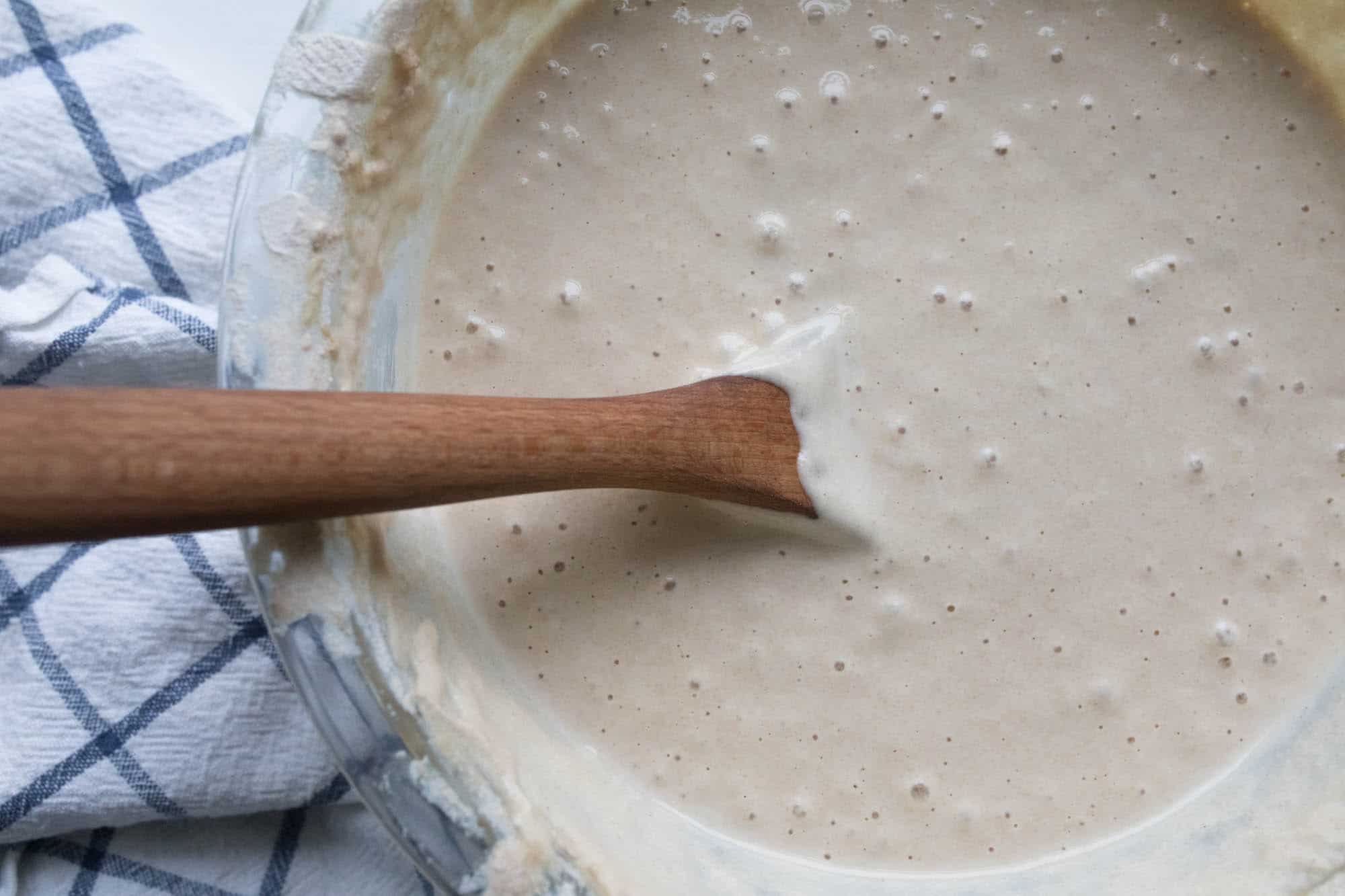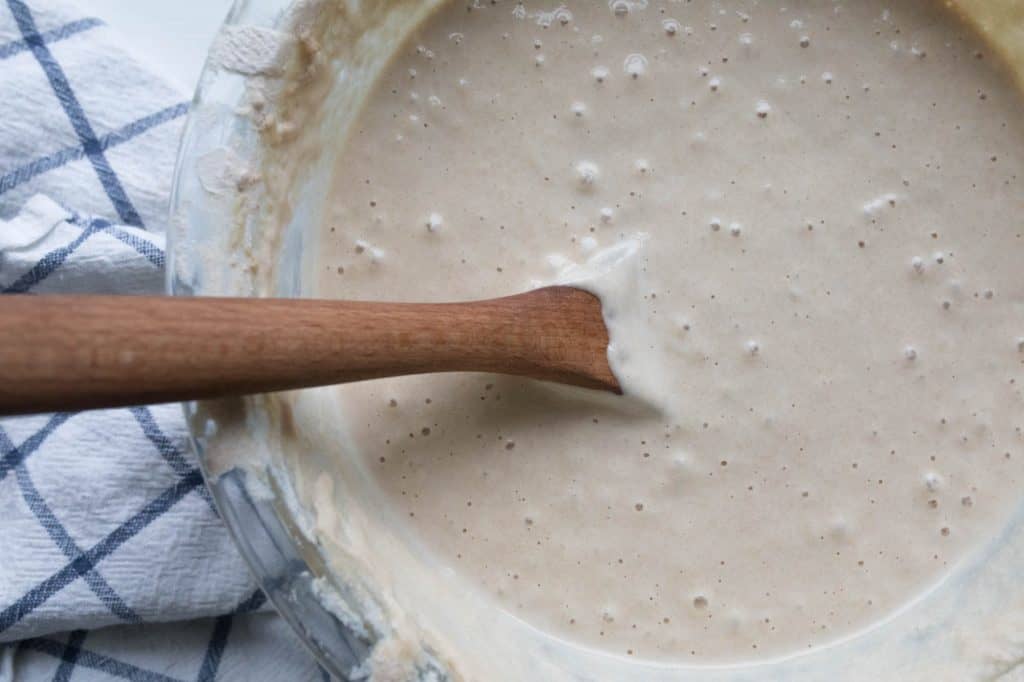 As for the other tools you'll need …
This post contains affiliate links, which means I make a small commission at no extra cost to you. See my full disclosure here.
Sourdough bread tools you may need
Everything you need for your sourdough starter
A sharp knife to cut crusty loaves
A serrated knife for softer, sandwich loaves
Lame or razor blade
Mixing bowl
Banneton basket
How To Eat Sourdough Bread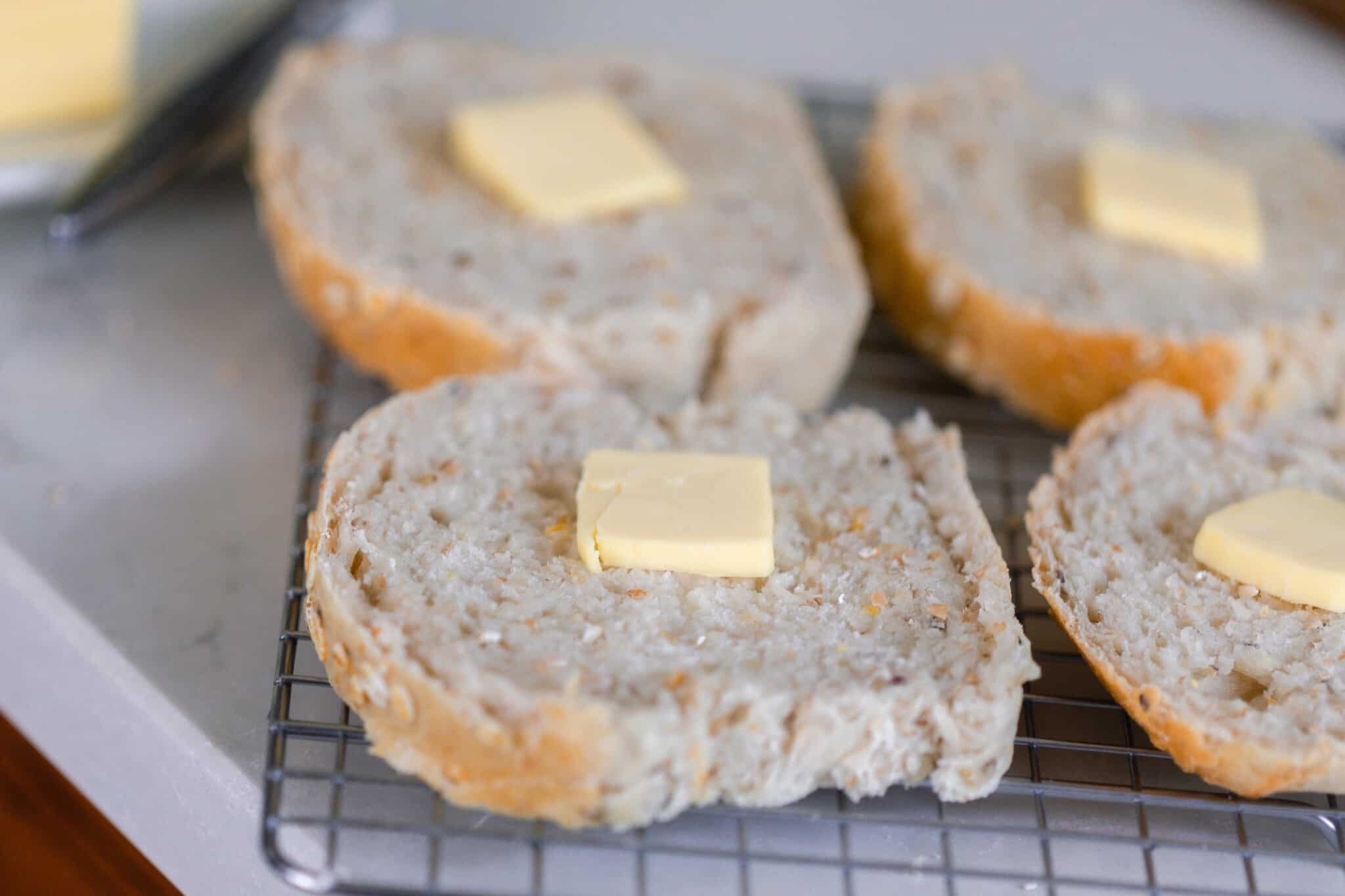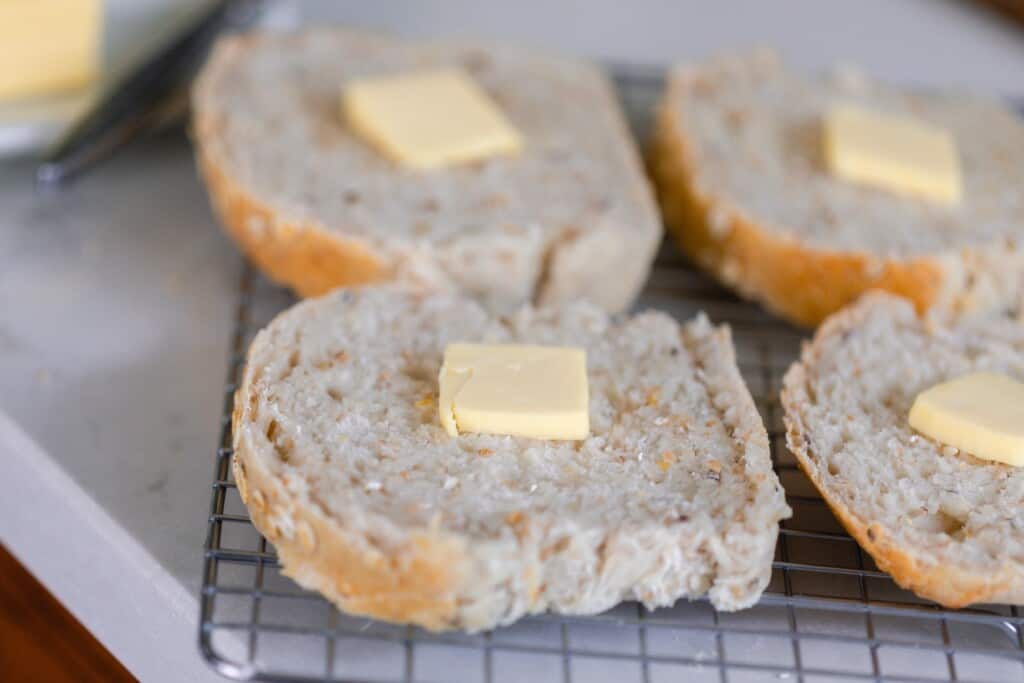 Now for the part you've all been waiting for – my favorite ways to enjoy delicious sourdough bread!
All on its own
A slice of sourdough bread can be a star all on its own. It's even better when you add delicious toppings.
Used as a snack or side, here are my favorite toppings for a piece of sourdough toast: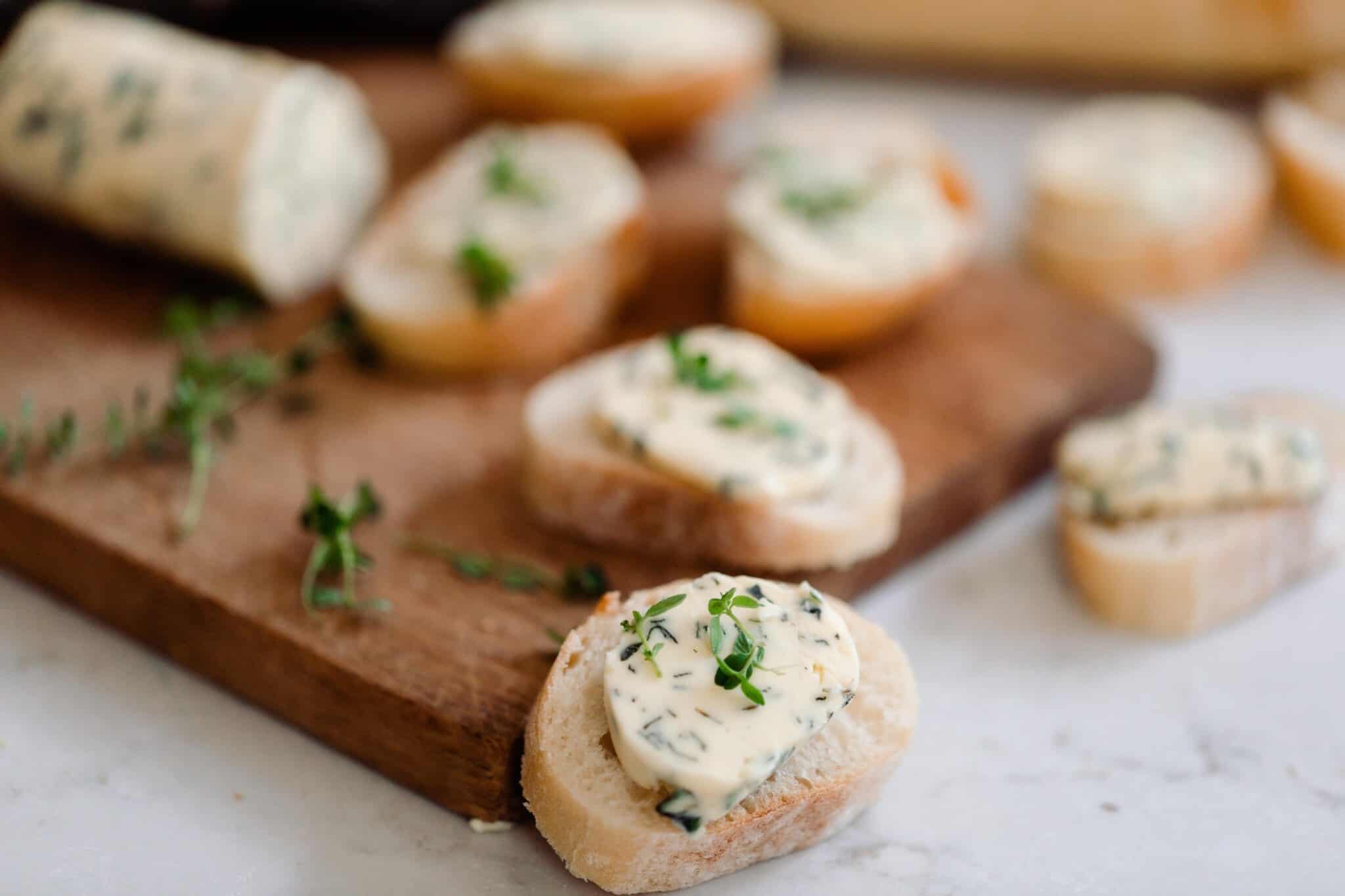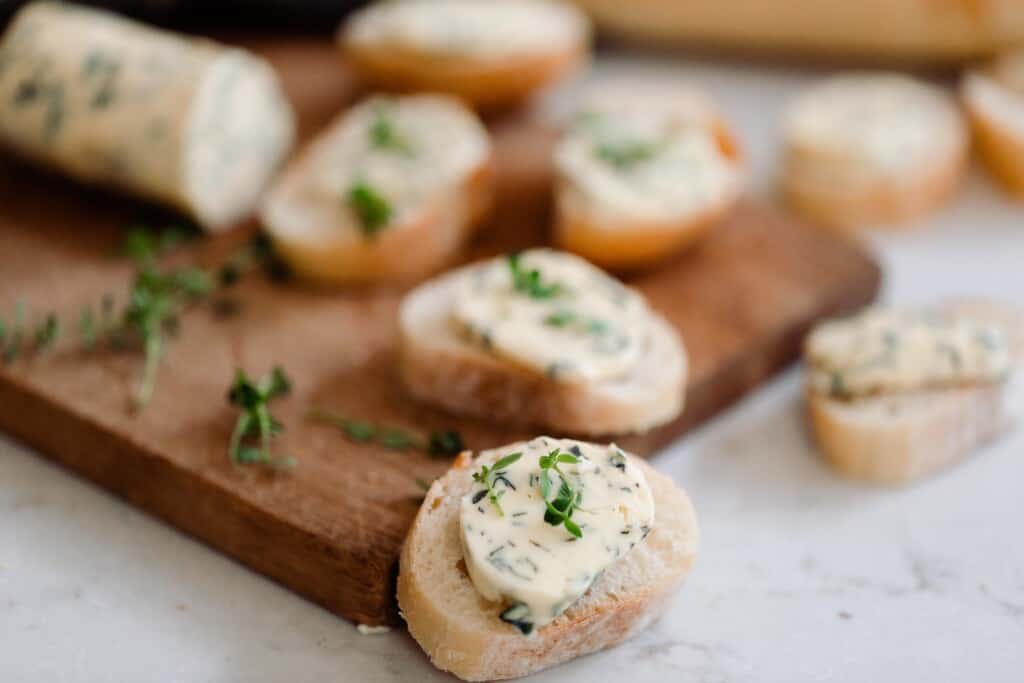 Grass fed butter and strawberry jam
Mashed avocado with black pepper
A few slices of smoked salmon or trout
Your favorite spreadable cheese – goat cheese is a favorite for this!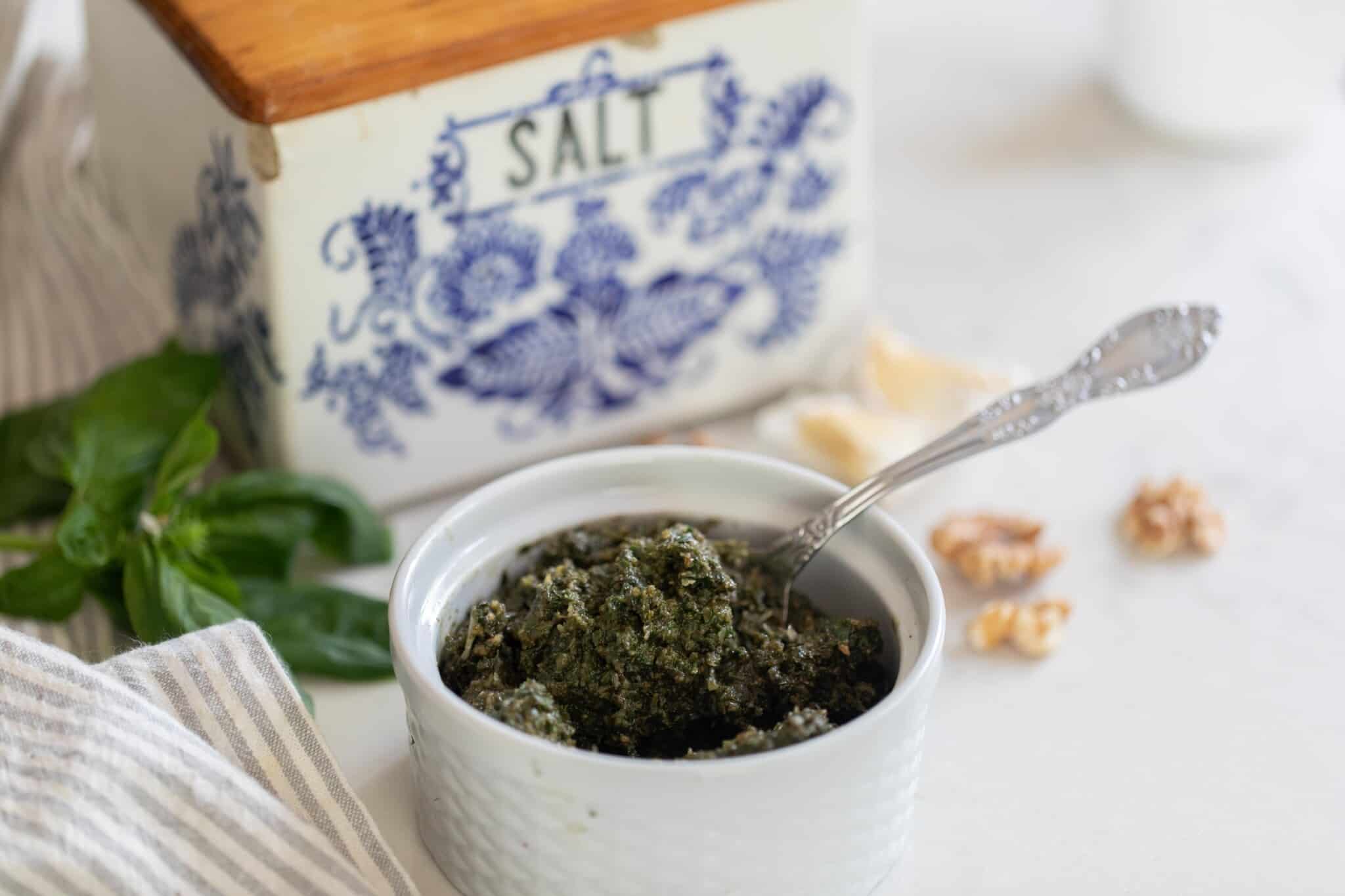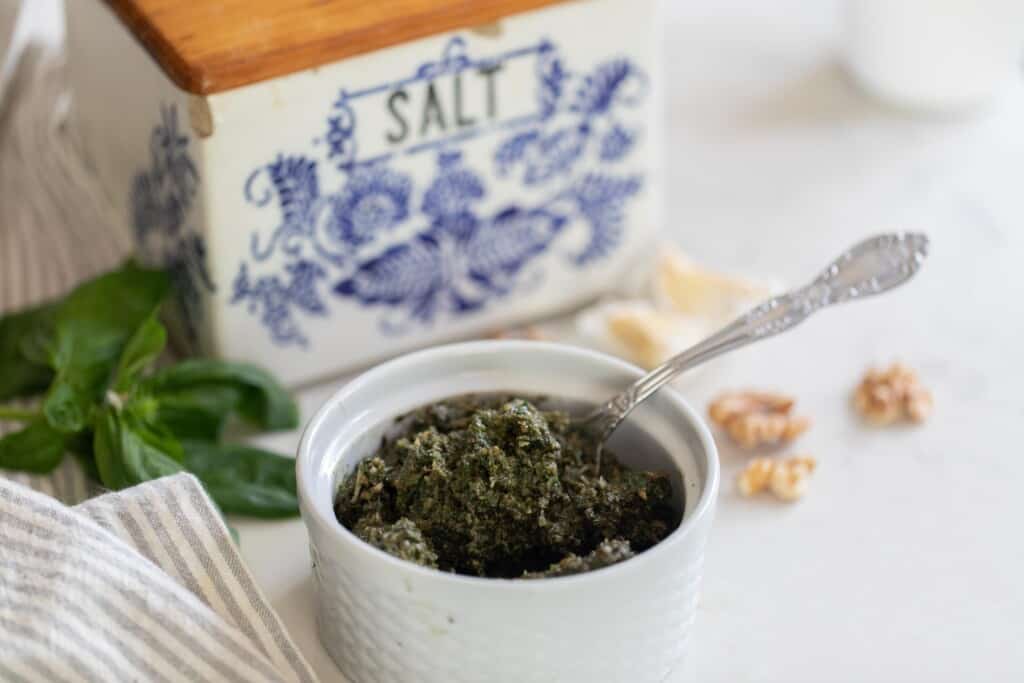 Best sourdough bread for all the toppings: Toasted soft sandwich bread or a no-knead boule for an extra crunchy crust
For the best start to your morning
Yes, you can eat your delicious avocado toast for breakfast and have a slice of sourdough with butter and jam for breakfast.
That's not where the sourdough goodness ends for the most important meal of the day though. Here are some other delicious recipes.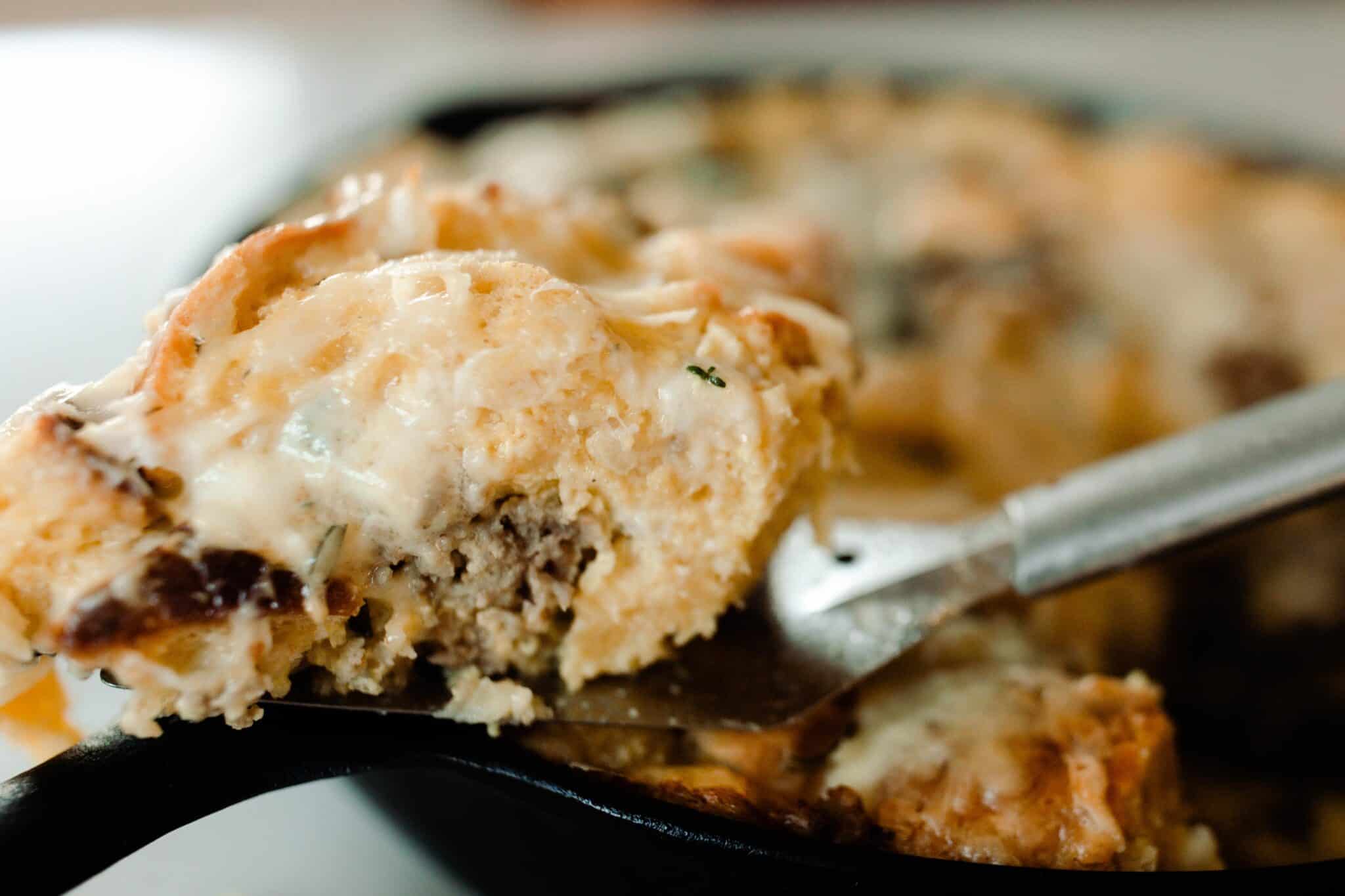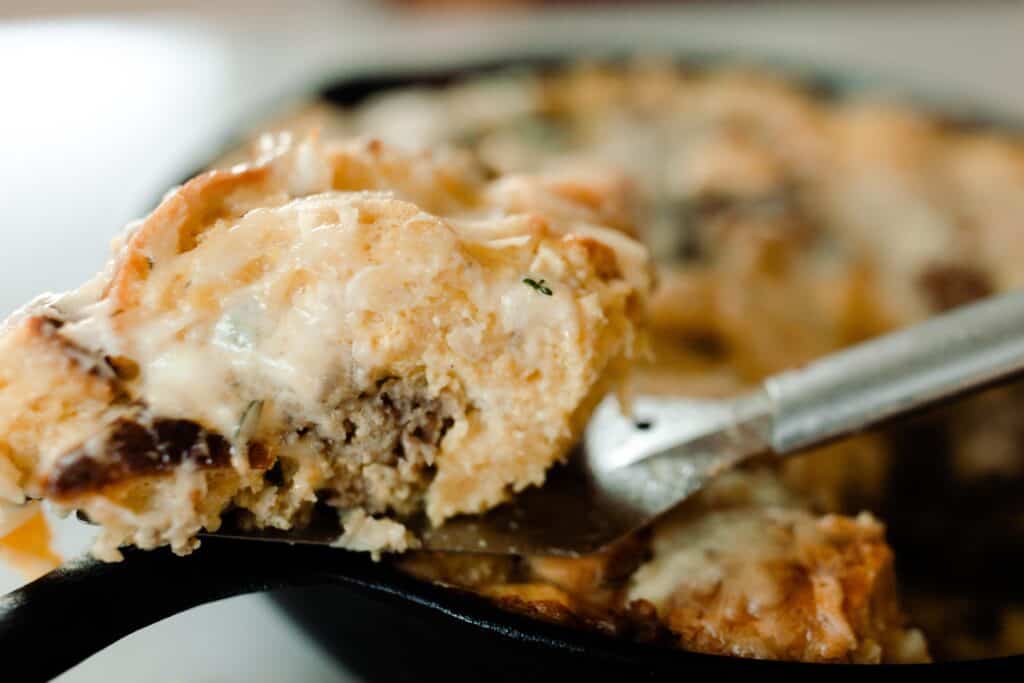 Who doesn't love a breakfast casserole! Easy to throw together, hearty, and can feed a big family, I love this sourdough breakfast strata. Your taste buds will love it, too!
Best bread for this one: A crusty, tangy Artisan Sourdough Loaf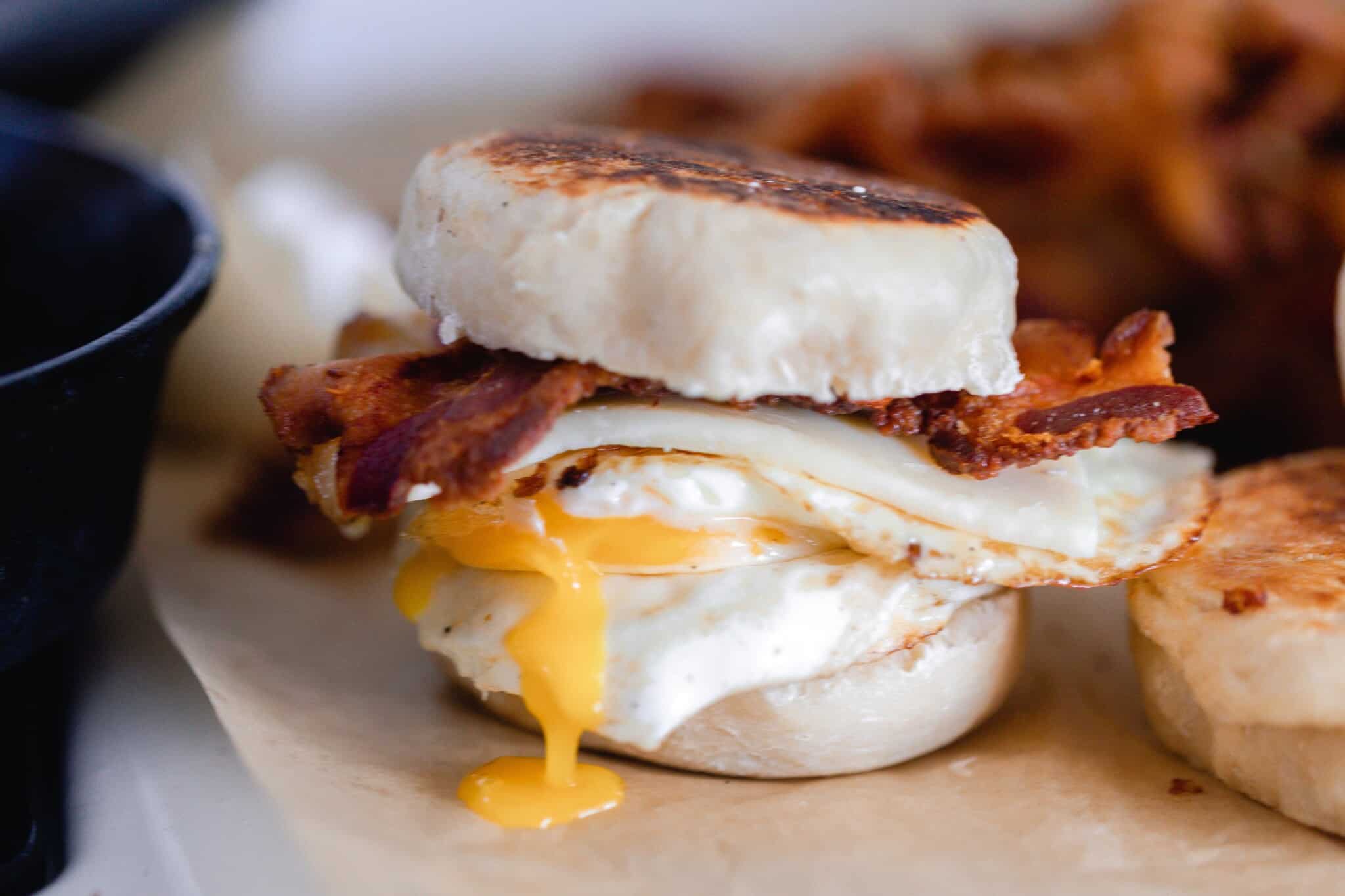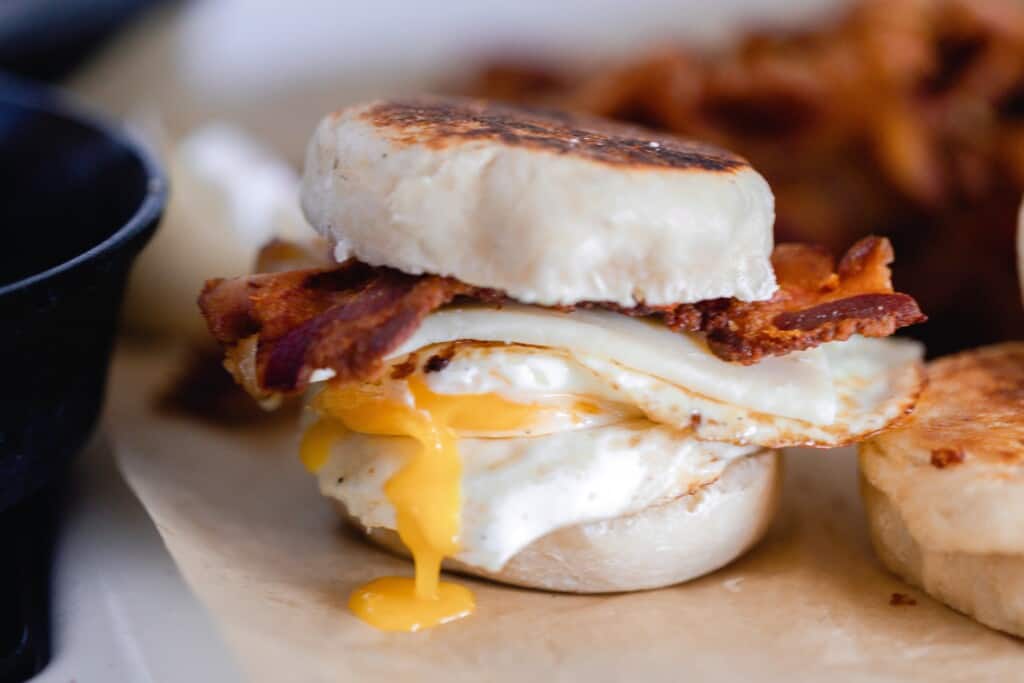 Super hearty and filling, use sourdough to make a delicious, easy breakfast sandwich.
What type of sourdough should you use? Anything from my soft einkorn sandwich bread to a crusty no knead loaf to sourdough english muffins. Pick your favorite on this one.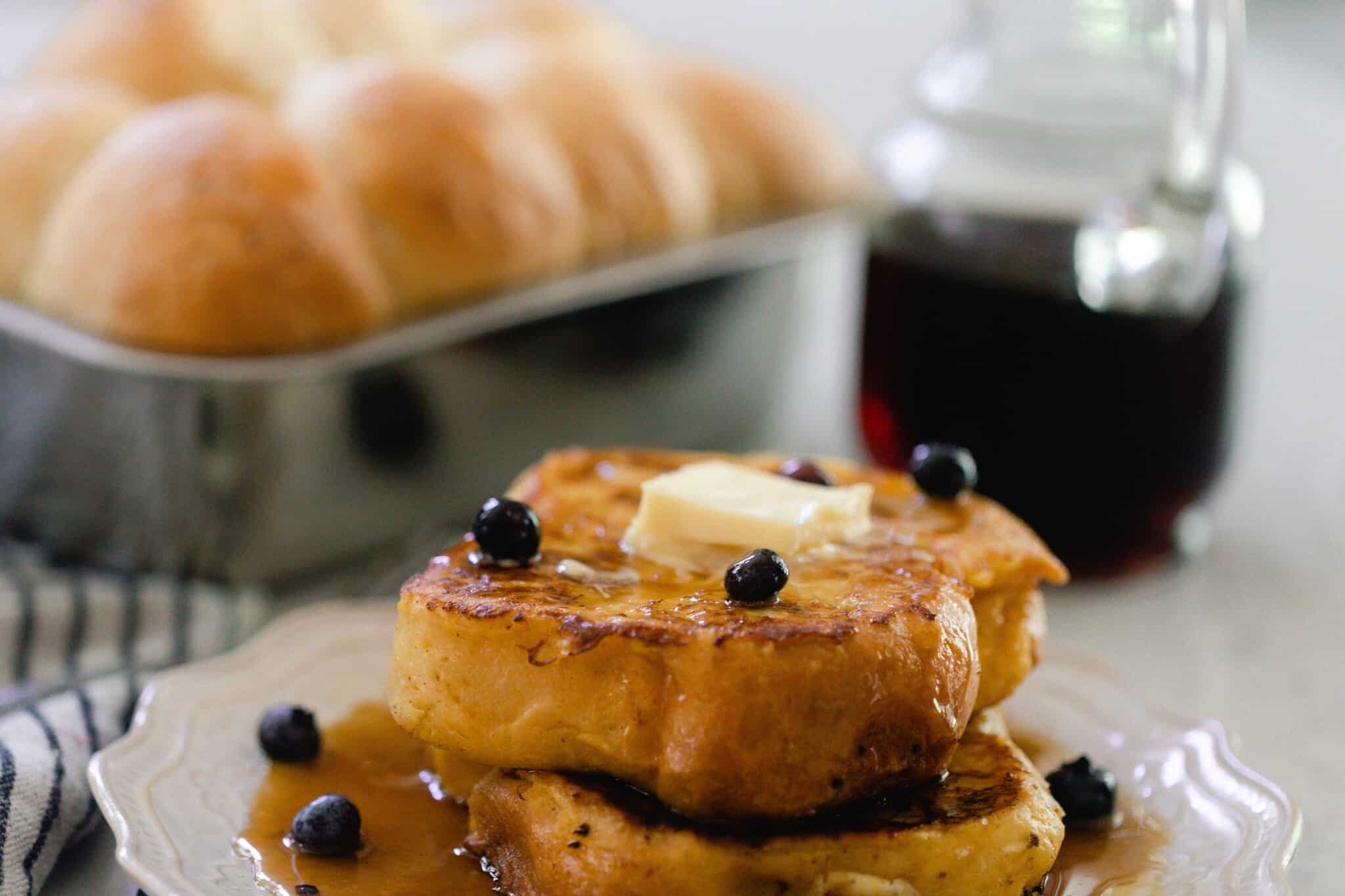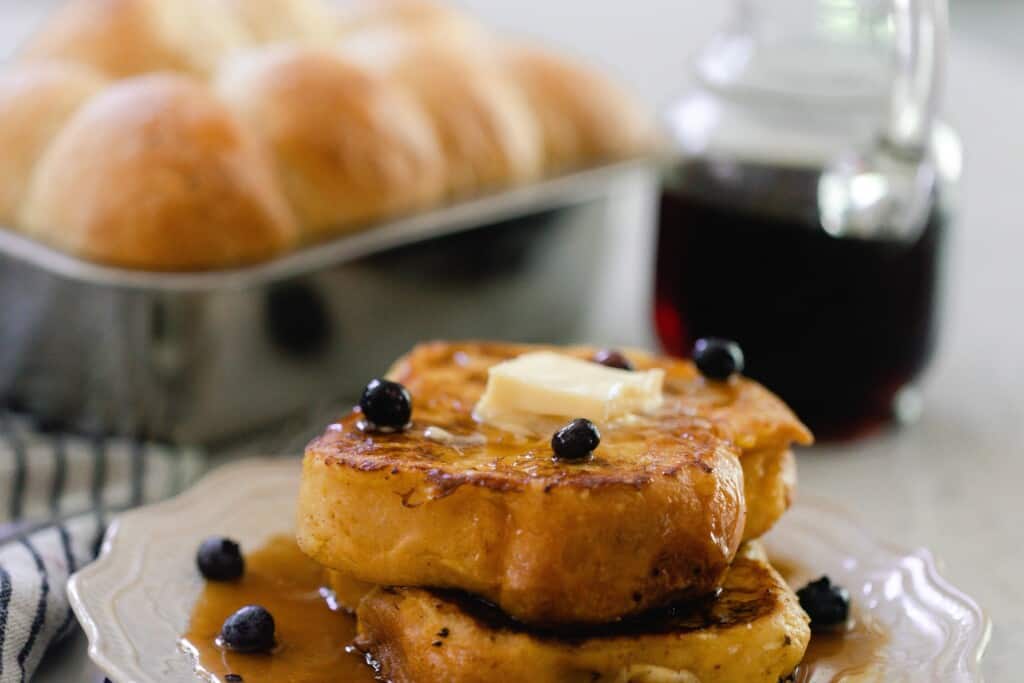 Although you can use a variety of breads for French toast, my absolute favorite is made with my Sourdough Brioche.
It is so soft and sweet. It makes a great base for the most decadent breakfast you could dream of!
As an appetizer
Bread can be a delicious pre-dinner warm up. I have a few tried and true recipes i love to use for an appetizer.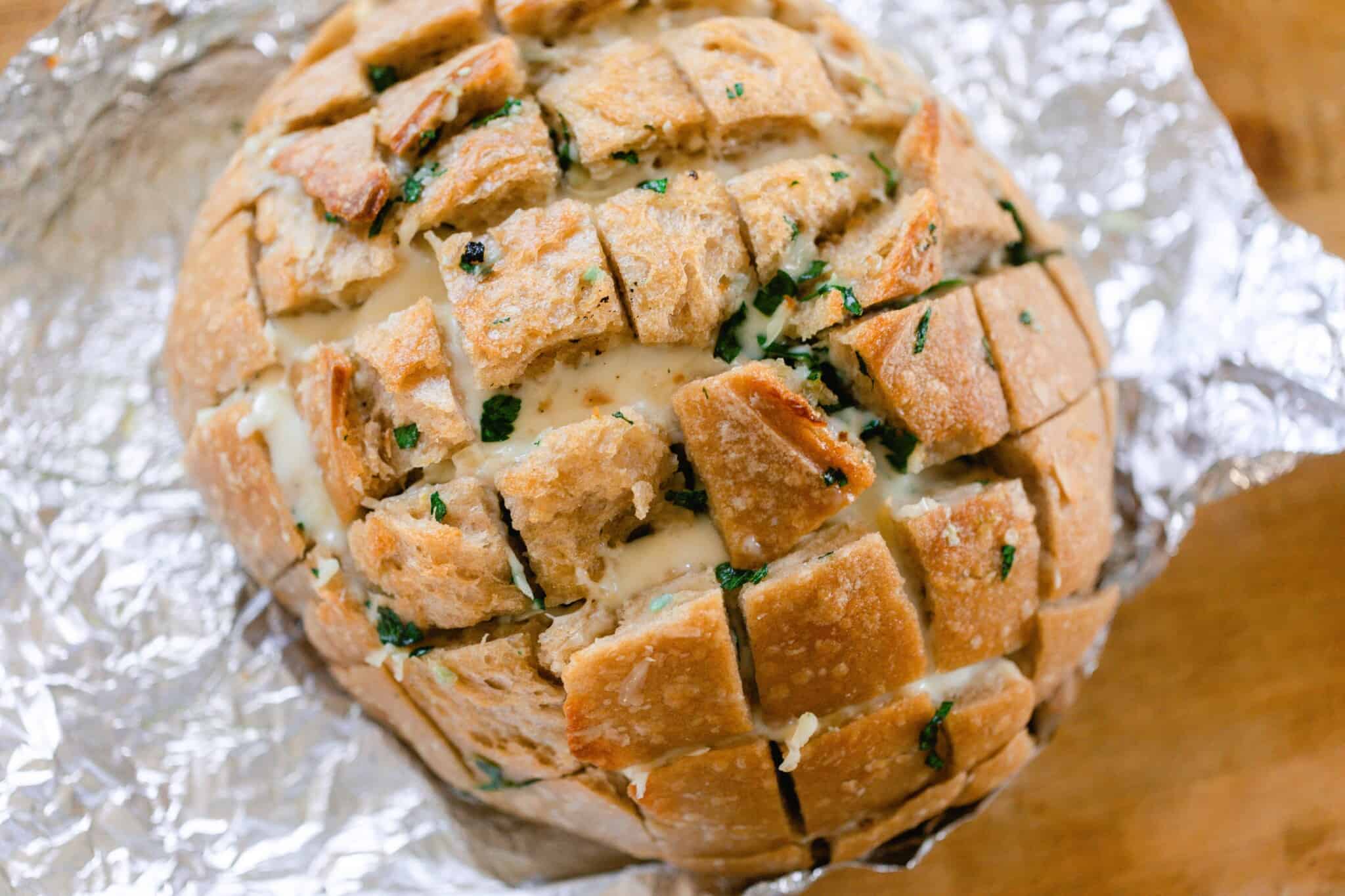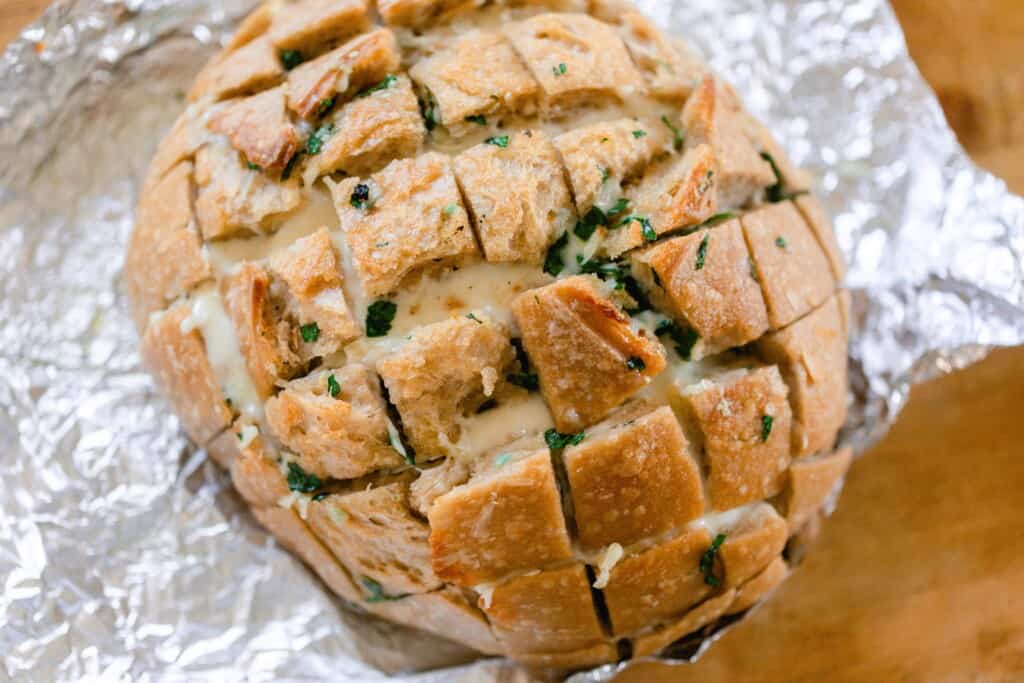 All you need is a no knead boule, some mozzarella, garlic, butter, and herbs to turn your loaf into a delicious, cheesy masterpiece.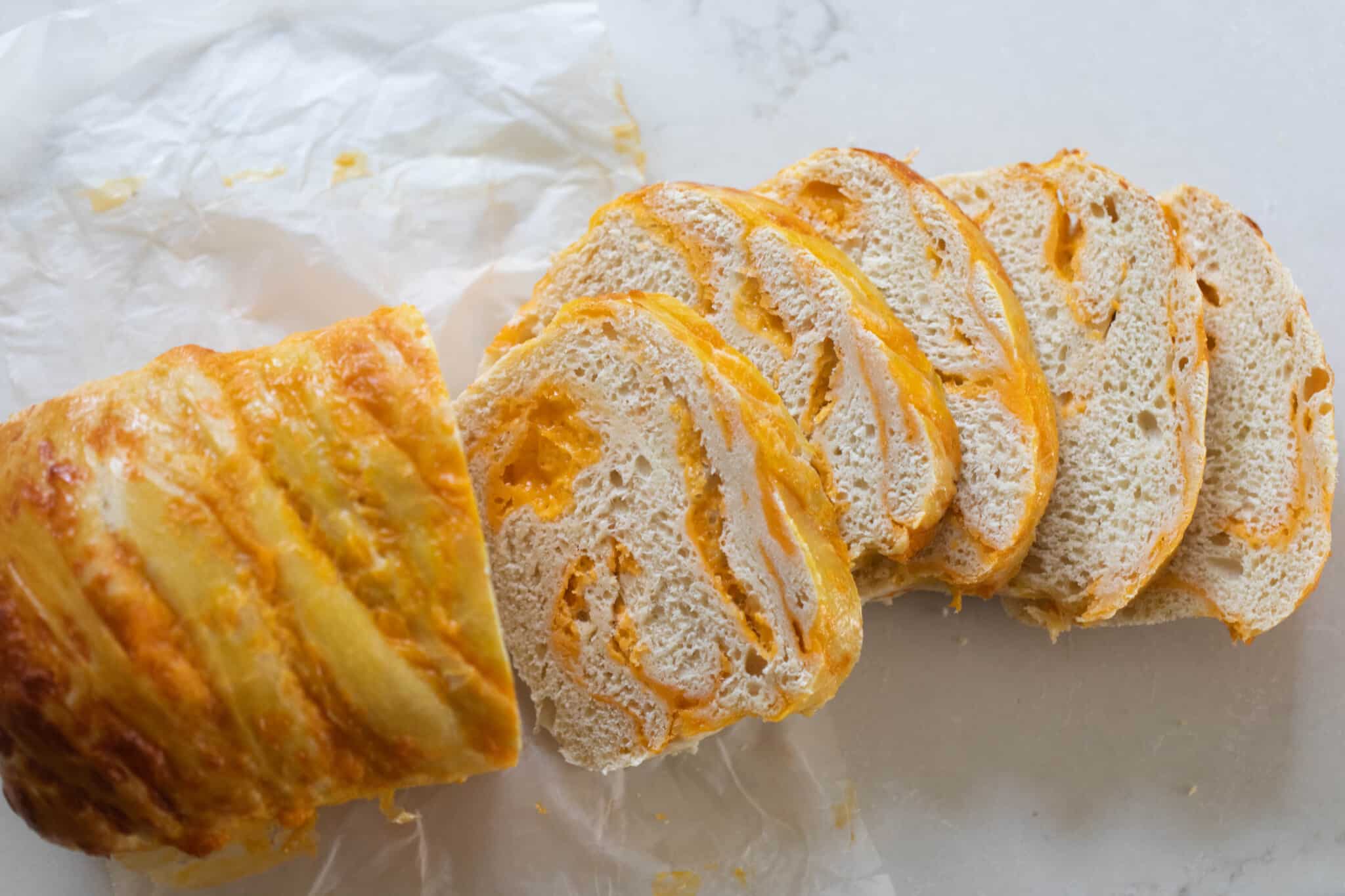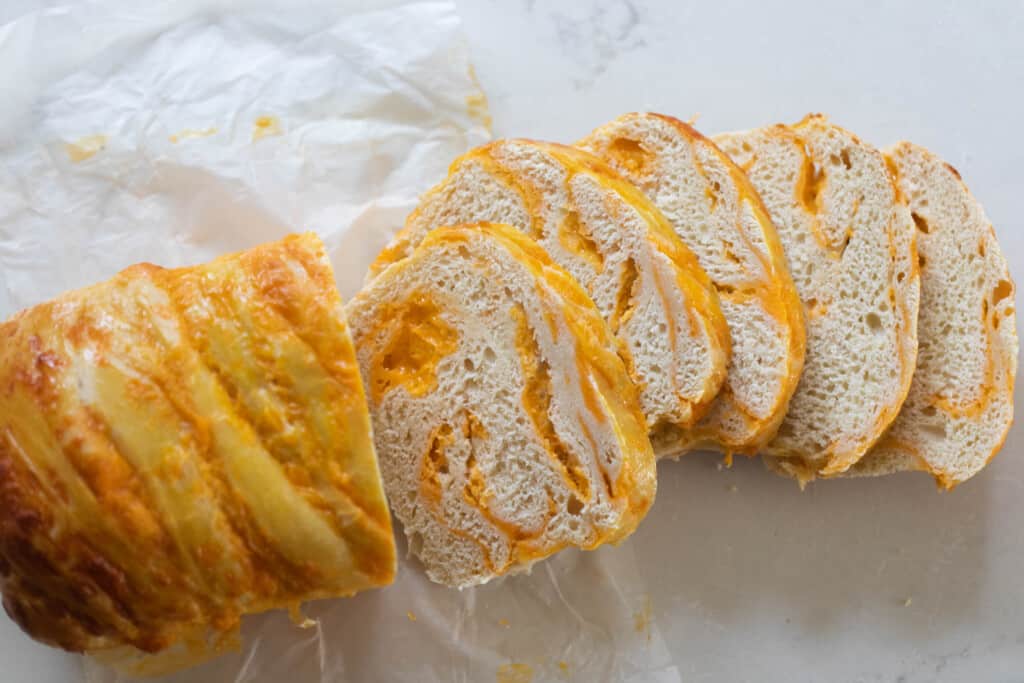 Soft, tangy sourdough bread twisted with cheese and baked until golden and melty. It's a crowd pleasing app if I ever saw one.
This uses a recipe more similar to my sandwich bread. It's soft and made in a loaf pan.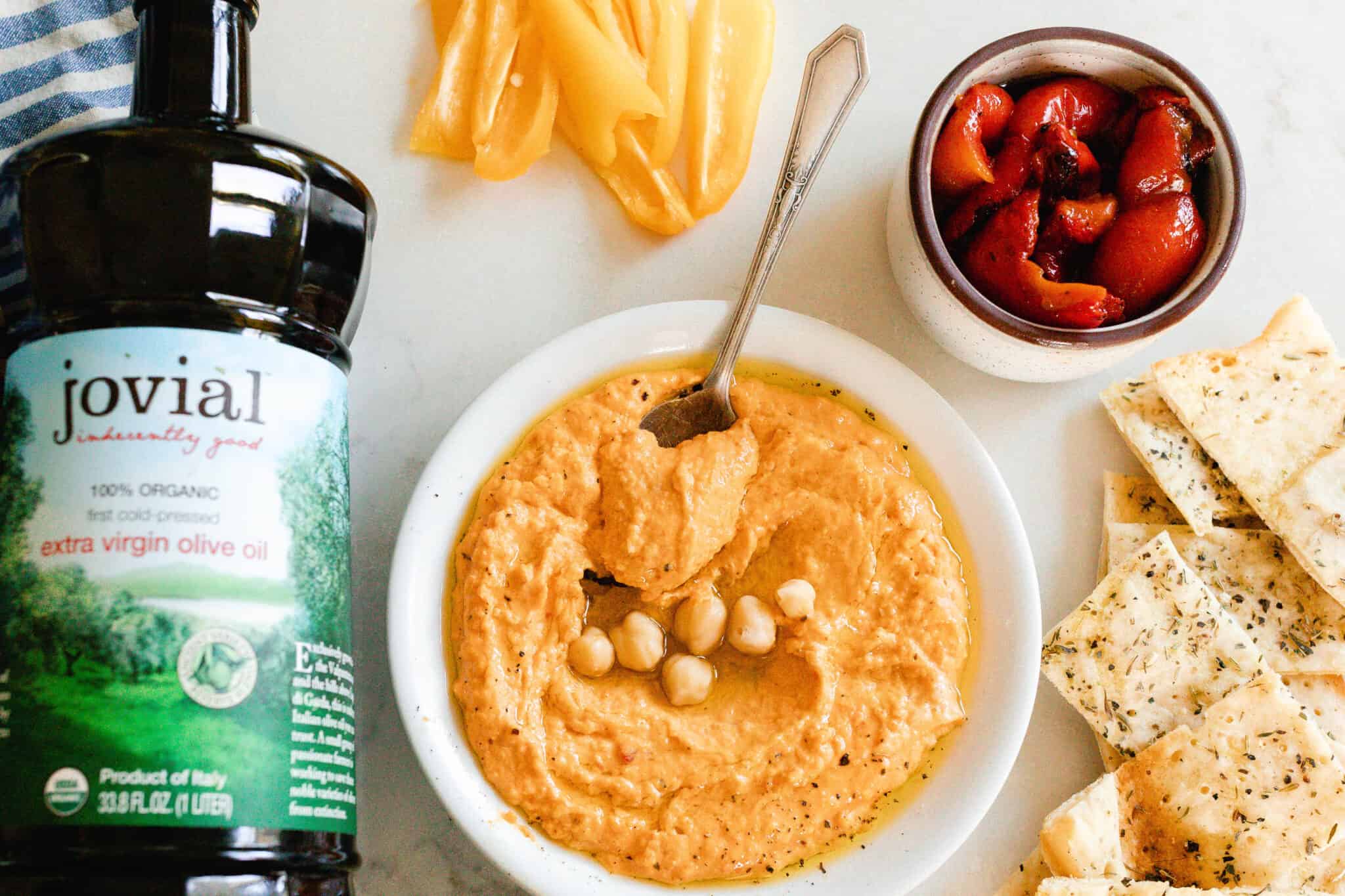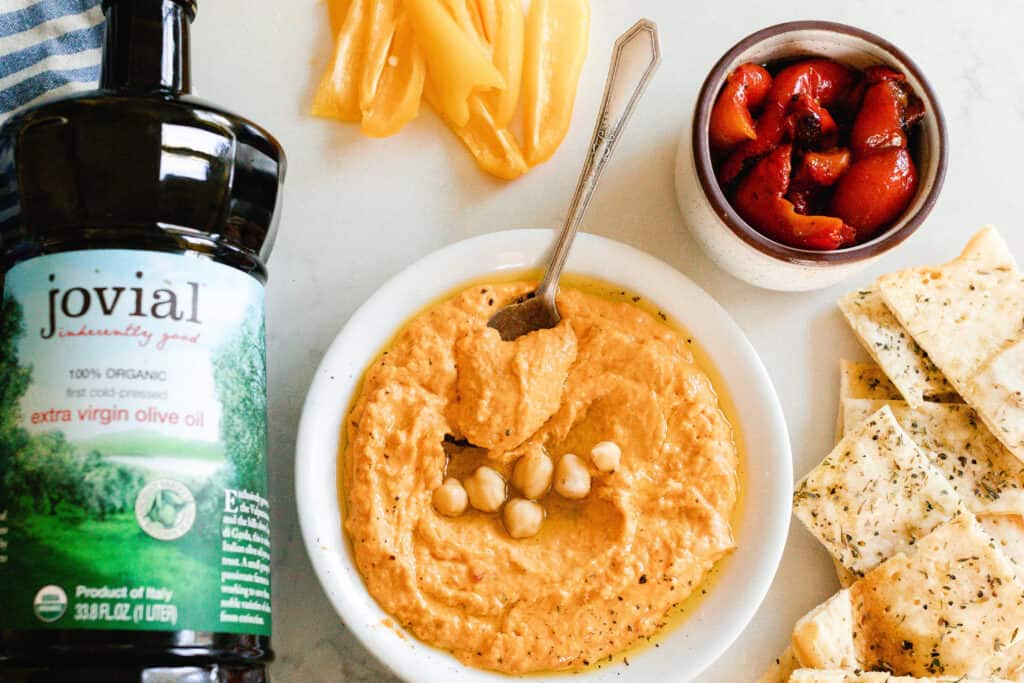 Hummus is an easy dip to whip up, but that doesn't mean it lacks in flavor. Sometimes we will eat it with veggies or flatbread, but lately I've been loving it with my sourdough baguettes. The crunch and tang of the bread blends perfectly with this creamy, smoky dip.
And if you don't have any hummus ingredients on hand, you could always make an Italian olive oil dip for your bread instead!
For the sandwich lovers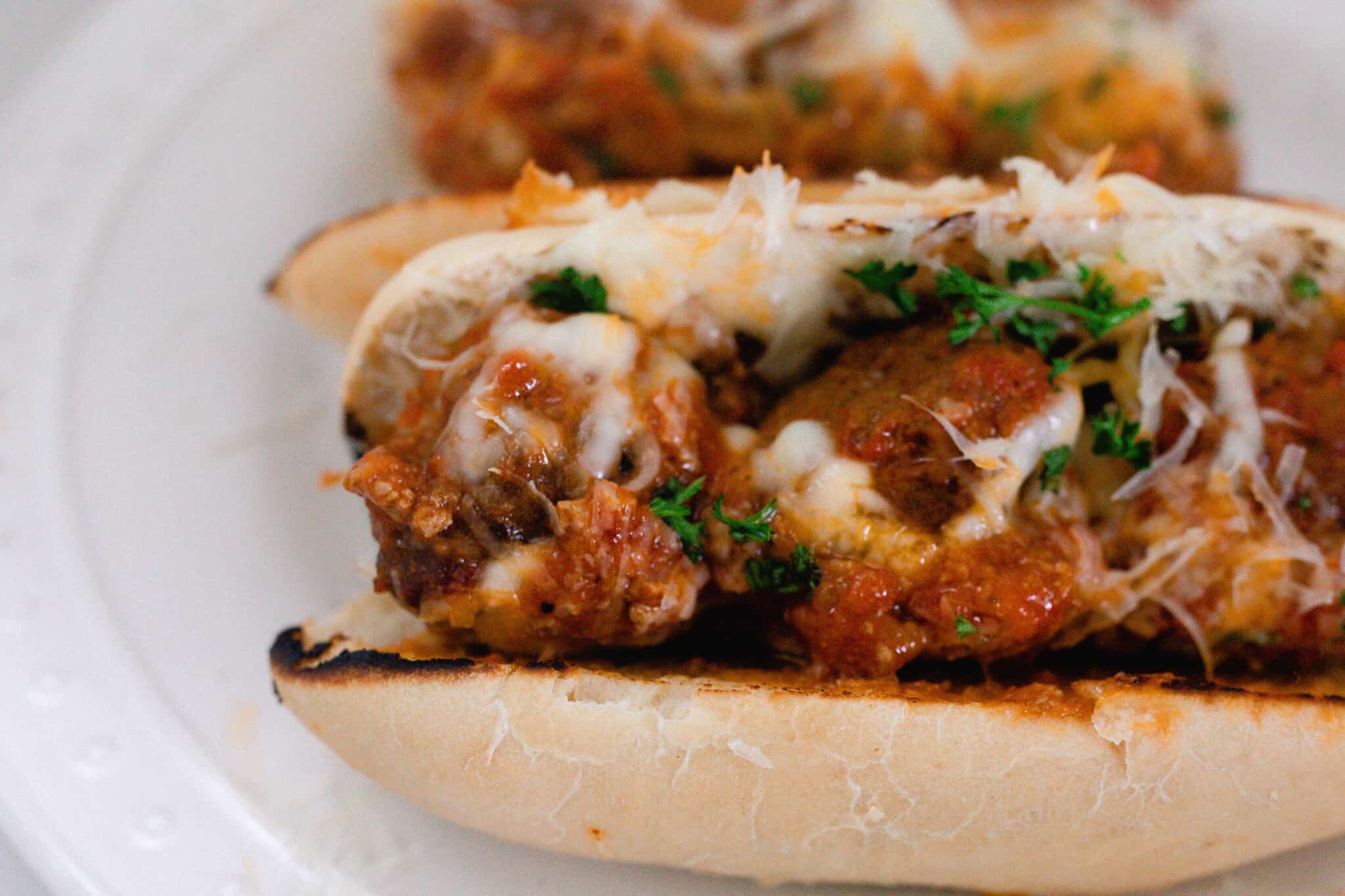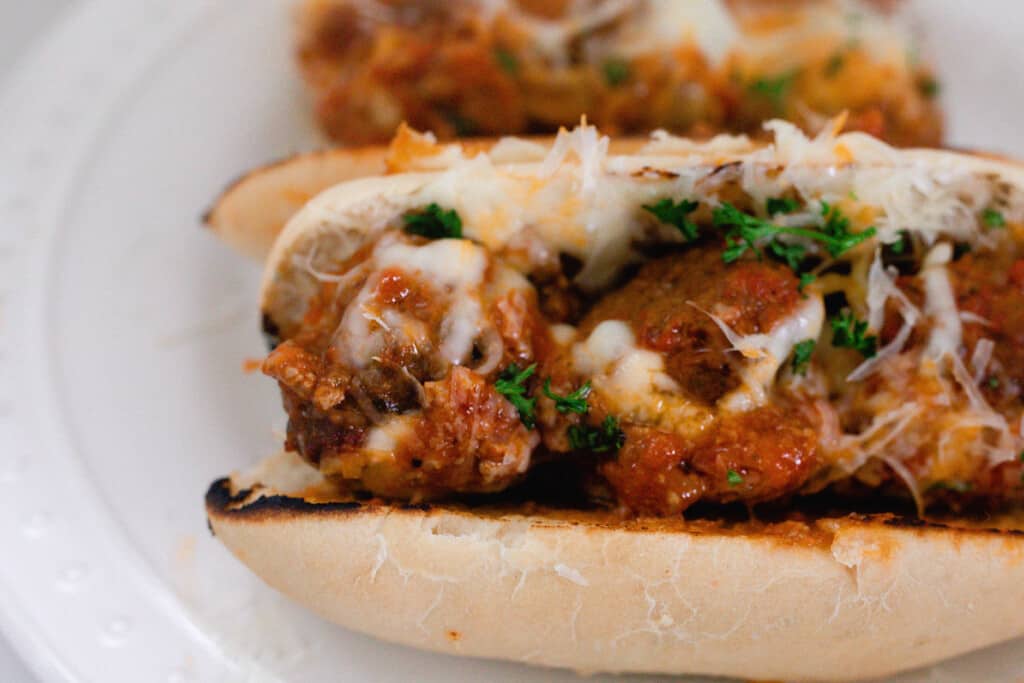 When it comes to building a sandwich, you may think it's what you put in between the slices of bread that makes the biggest impact.
The middle is important, but the right bread can take a sandwich from boring to high-end cafe worthy.
My favorite sourdough for sandwiches: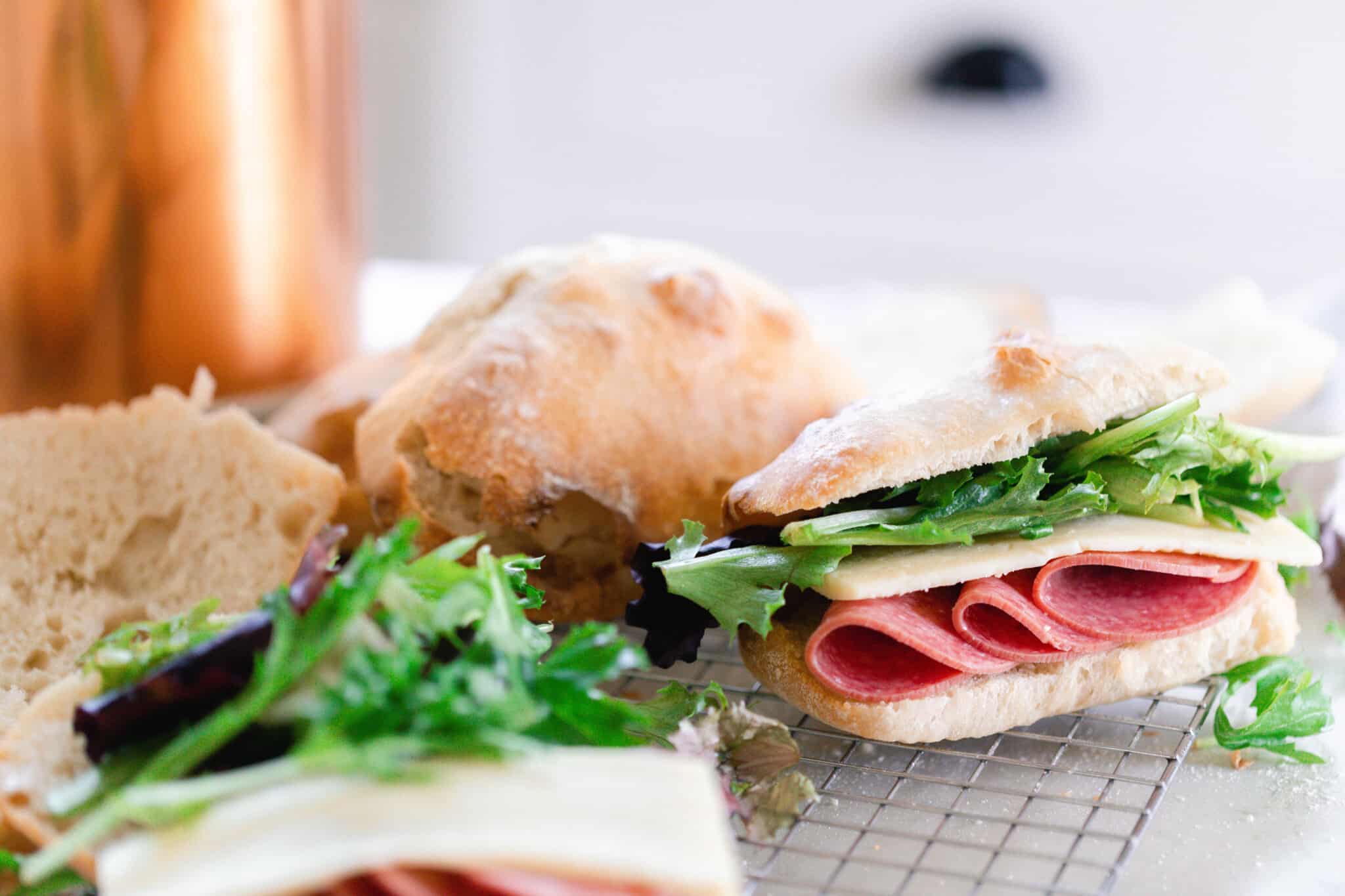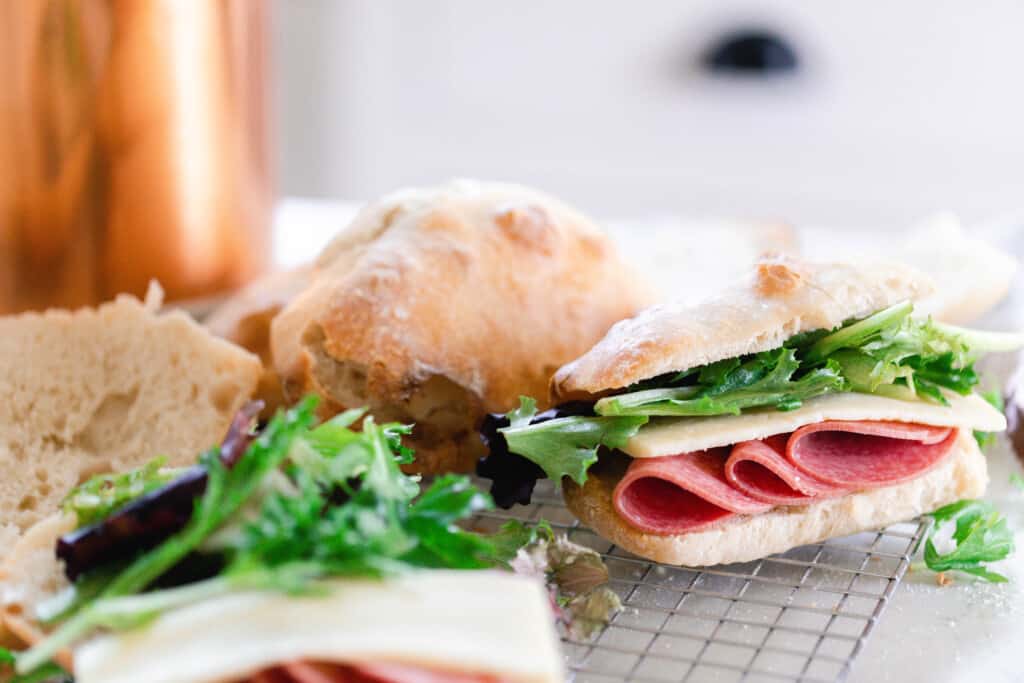 And here are some of my favorite sandwich ideas to get you inspired:
Paired with dinner
Slices of sourdough bread can be an easy, delicious side dish.
For example, the best way to eat any soup is by pairing it with a small slice (or big slice!) of sourdough bread.
Here are the best breads to pair with soup: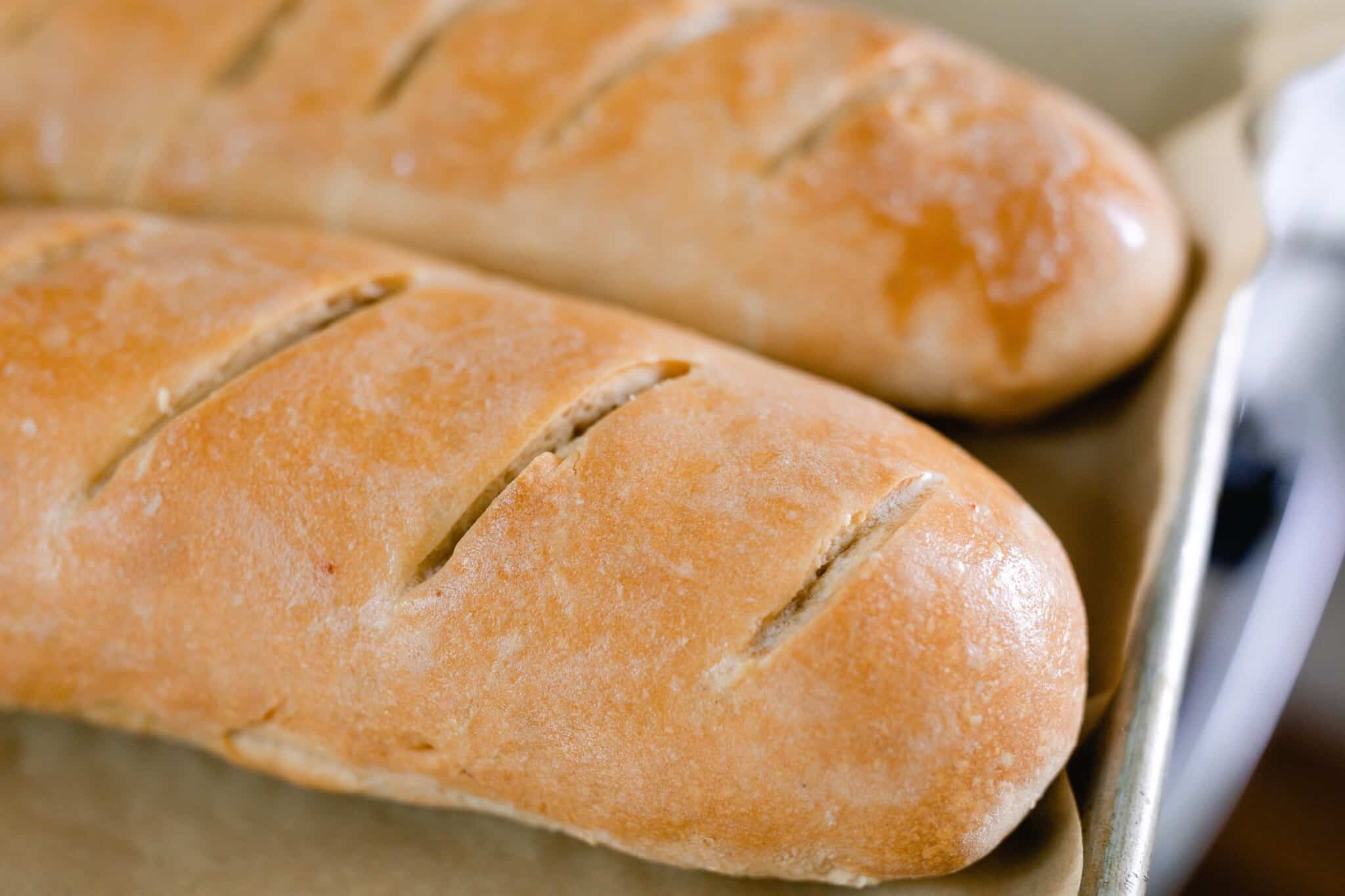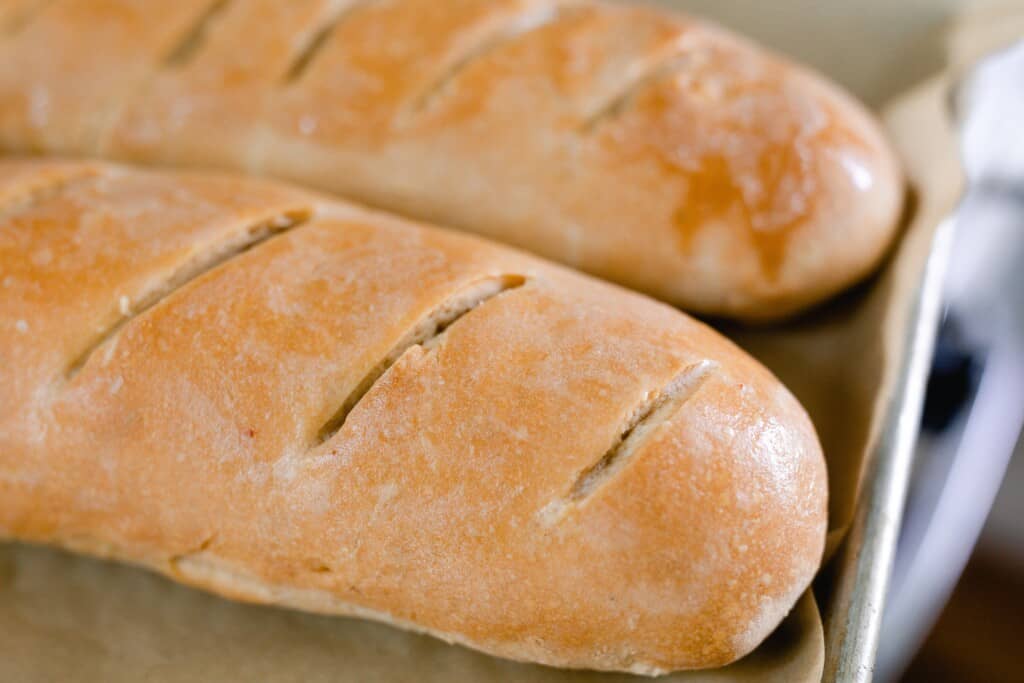 The sourdough version of French bread adds so much more flavor — plus those health benefits! It goes great with a bowl of hot tomato soup.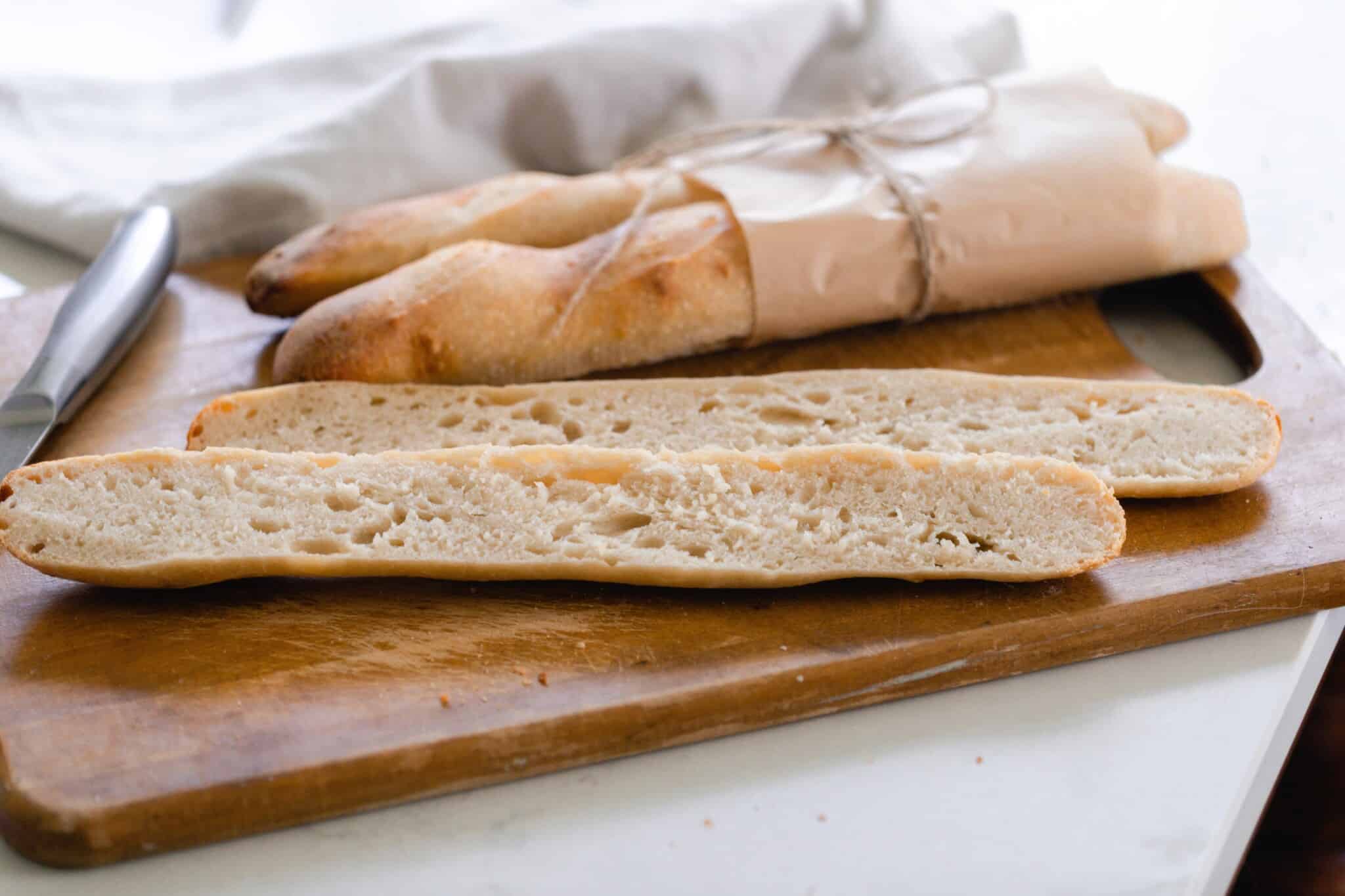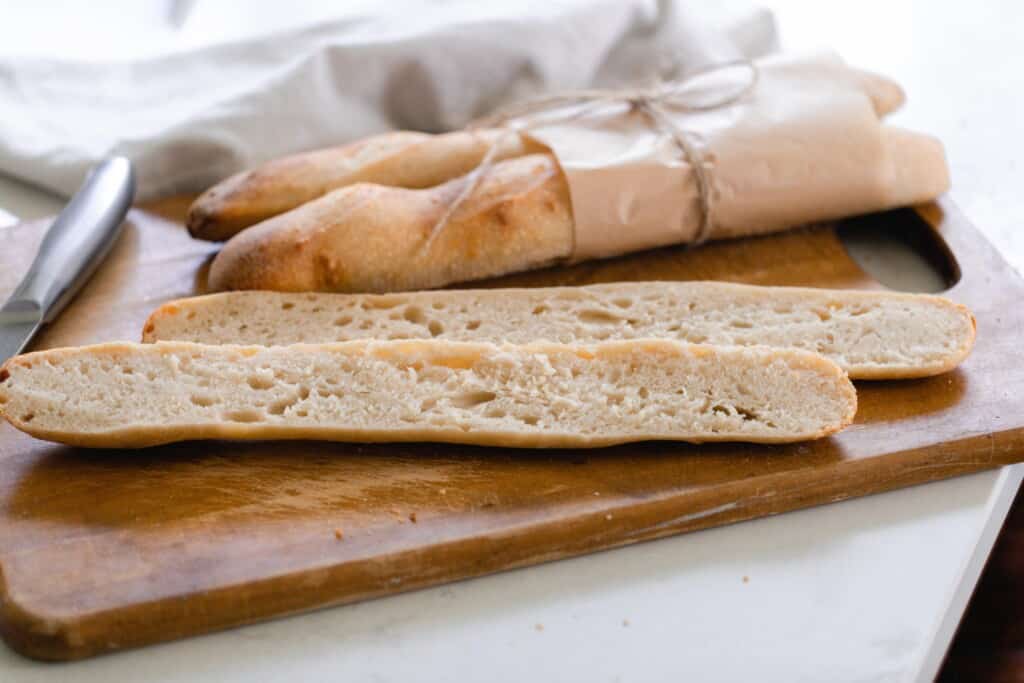 This one will take some time to get perfectly — a golden crust and airy interior — but once you do, you'll make it again and again. This bread goes great with my split pea soup.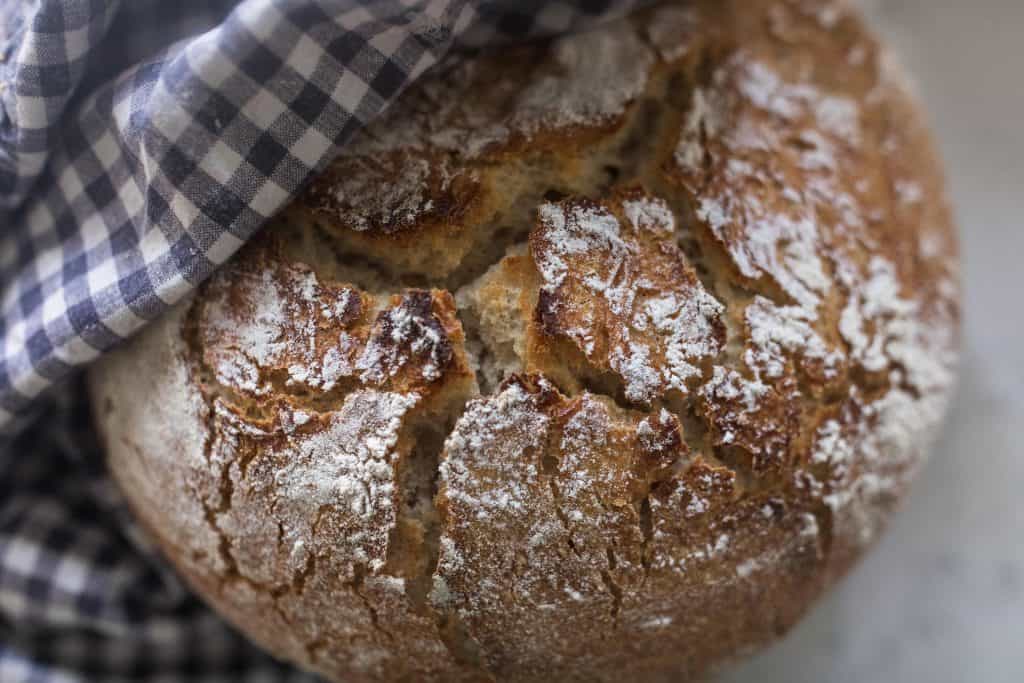 An artisan loaf gives you the perfect crunch of a sourdough crust with a delicious open crumb. You'll love it for any soup. It goes great with a hearty chicken noodle soup.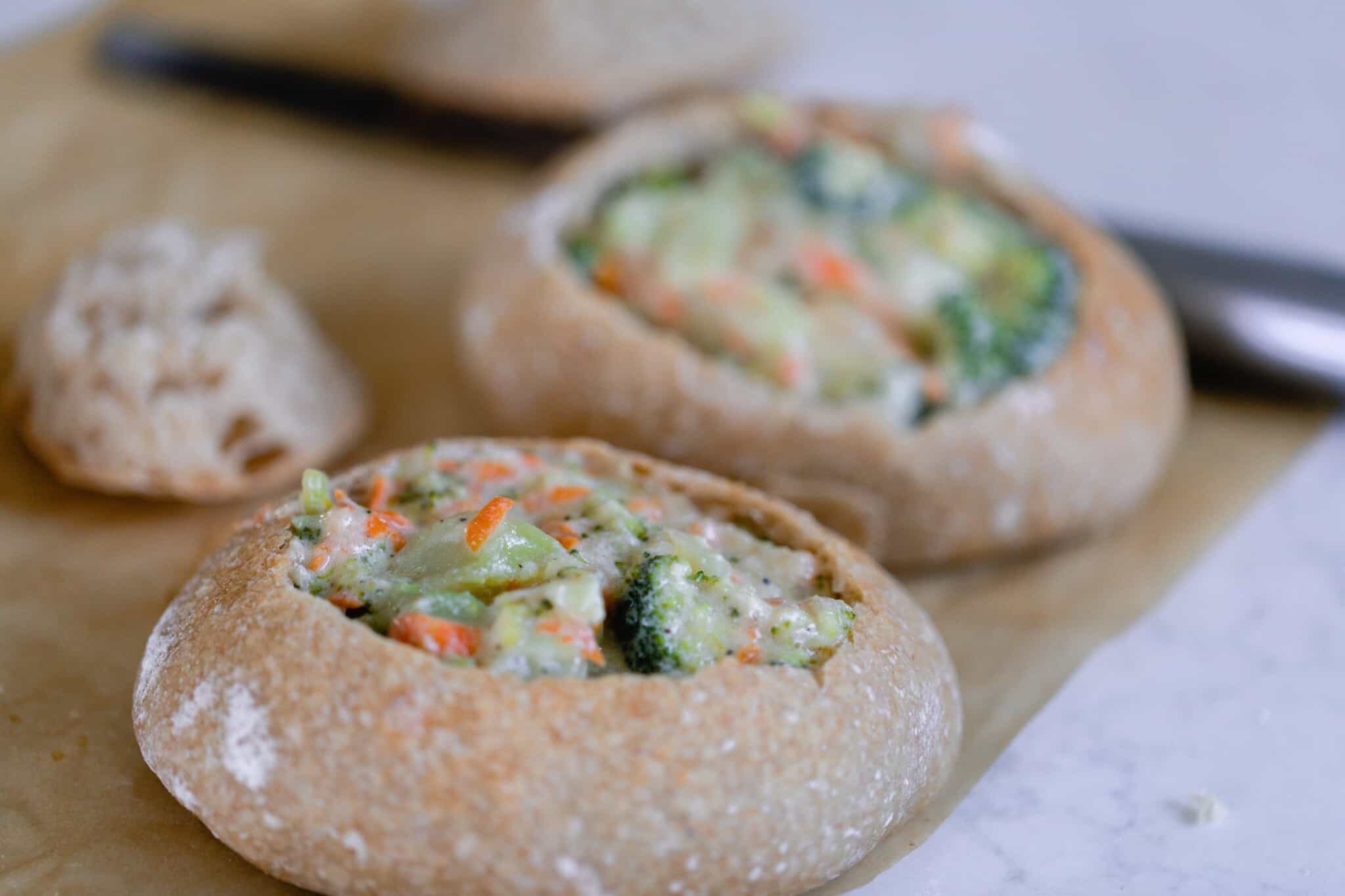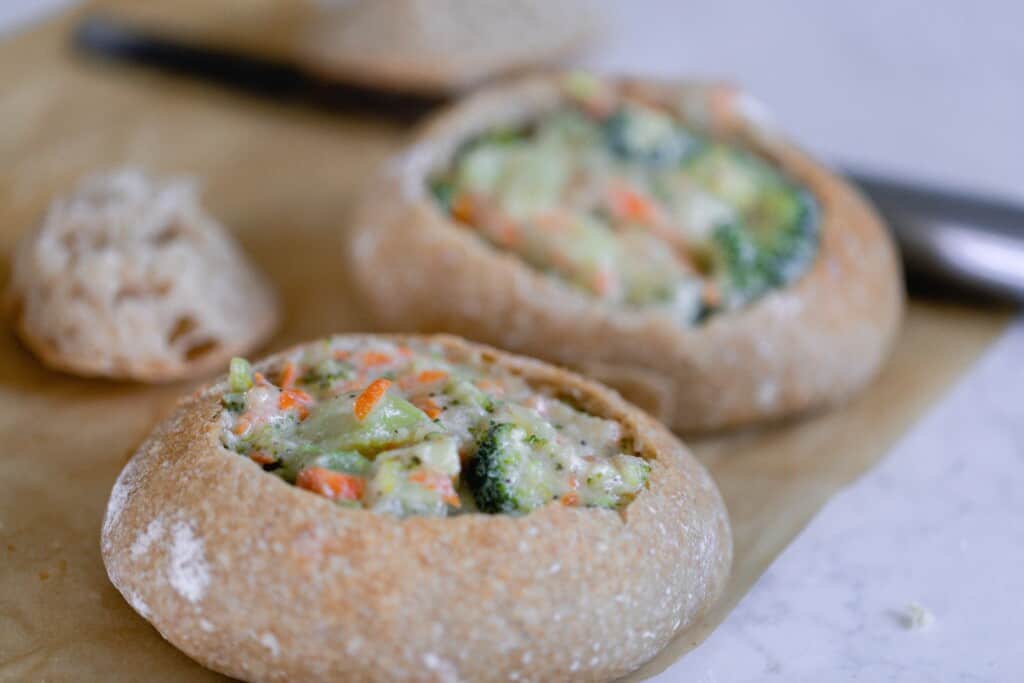 Although there is no easy way to make these fun bread bowls, they are worth it for a special occasion! Your family will love them.
Other ways to make sourdough side dishes: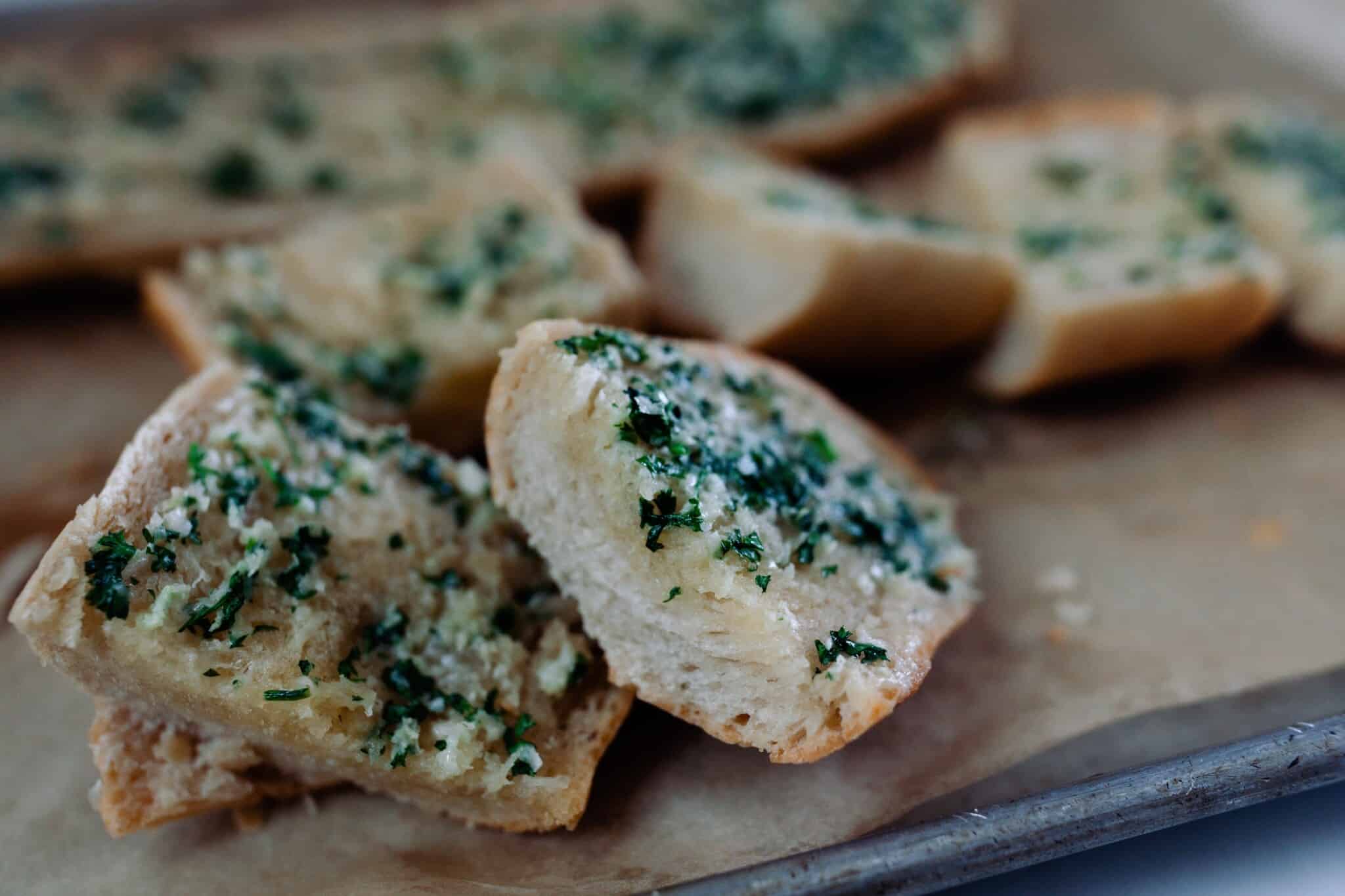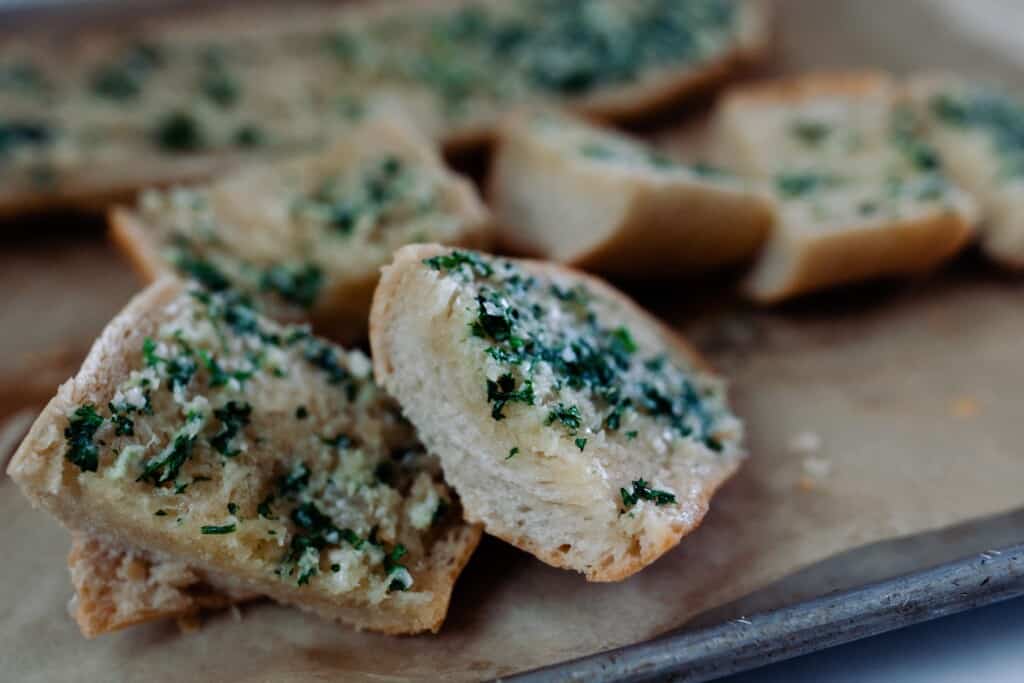 The tangy flavor of the sourdough makes this so much better than what you can get in the freezer section at the grocery store.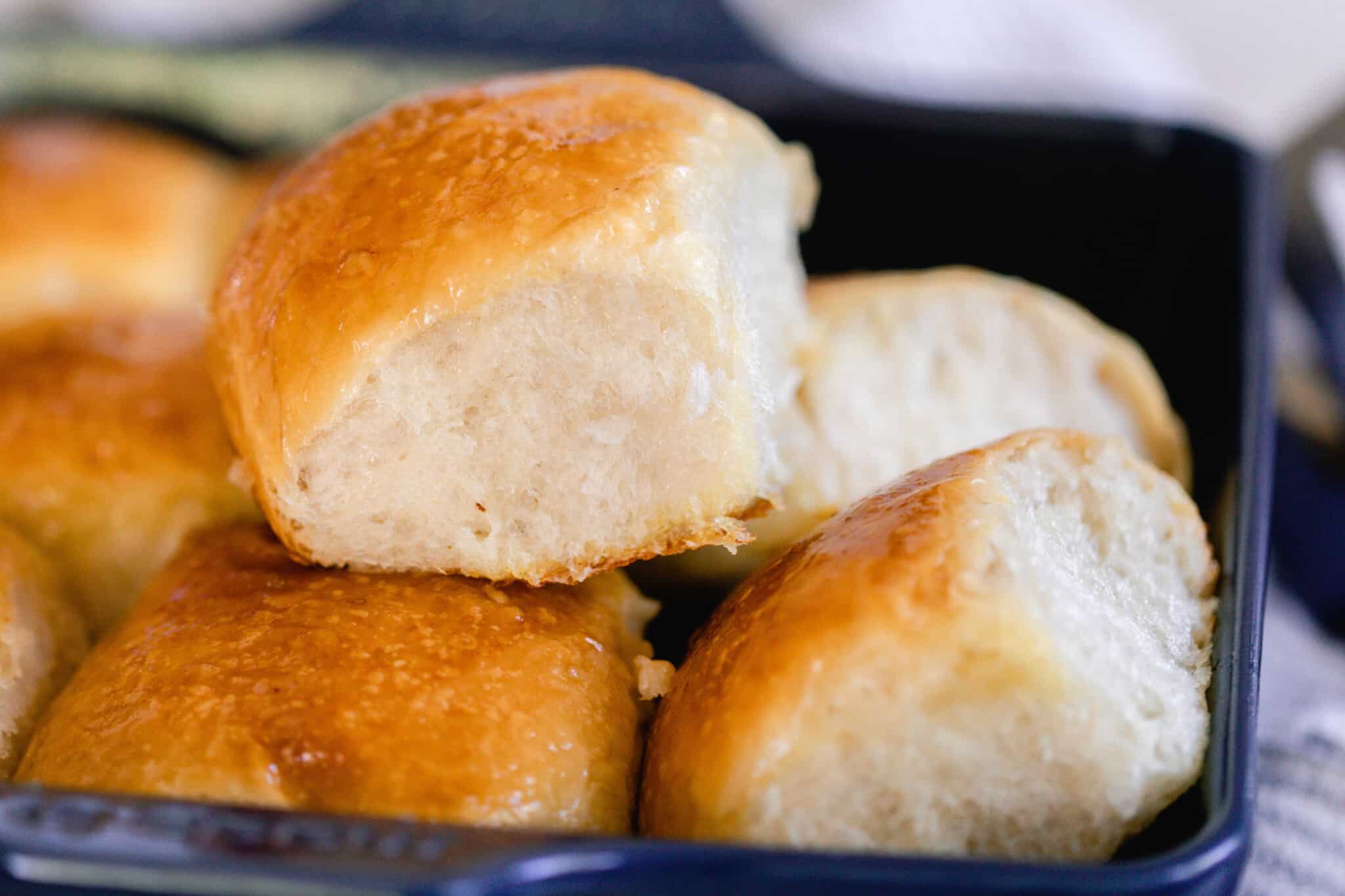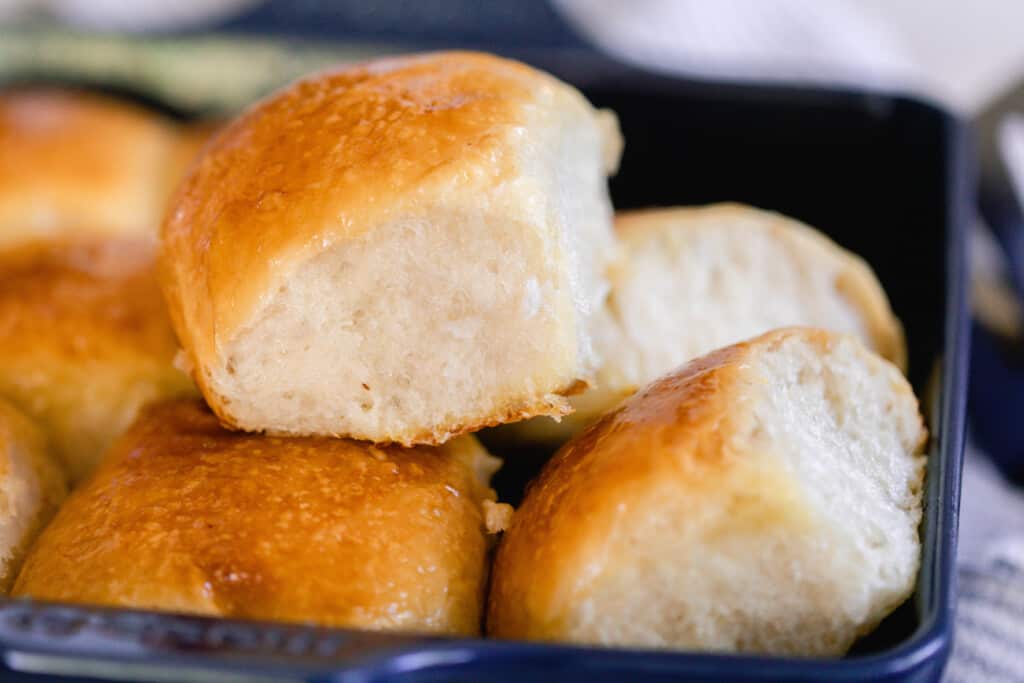 Making these soft dinner rolls is sometimes a nice change from a slice of our regular bread. I especially love to make these for big family gatherings and holidays.
The sweet tooth's favorites
Sourdough is known for its savory tang, but it can be made into a sweet type of bread, too.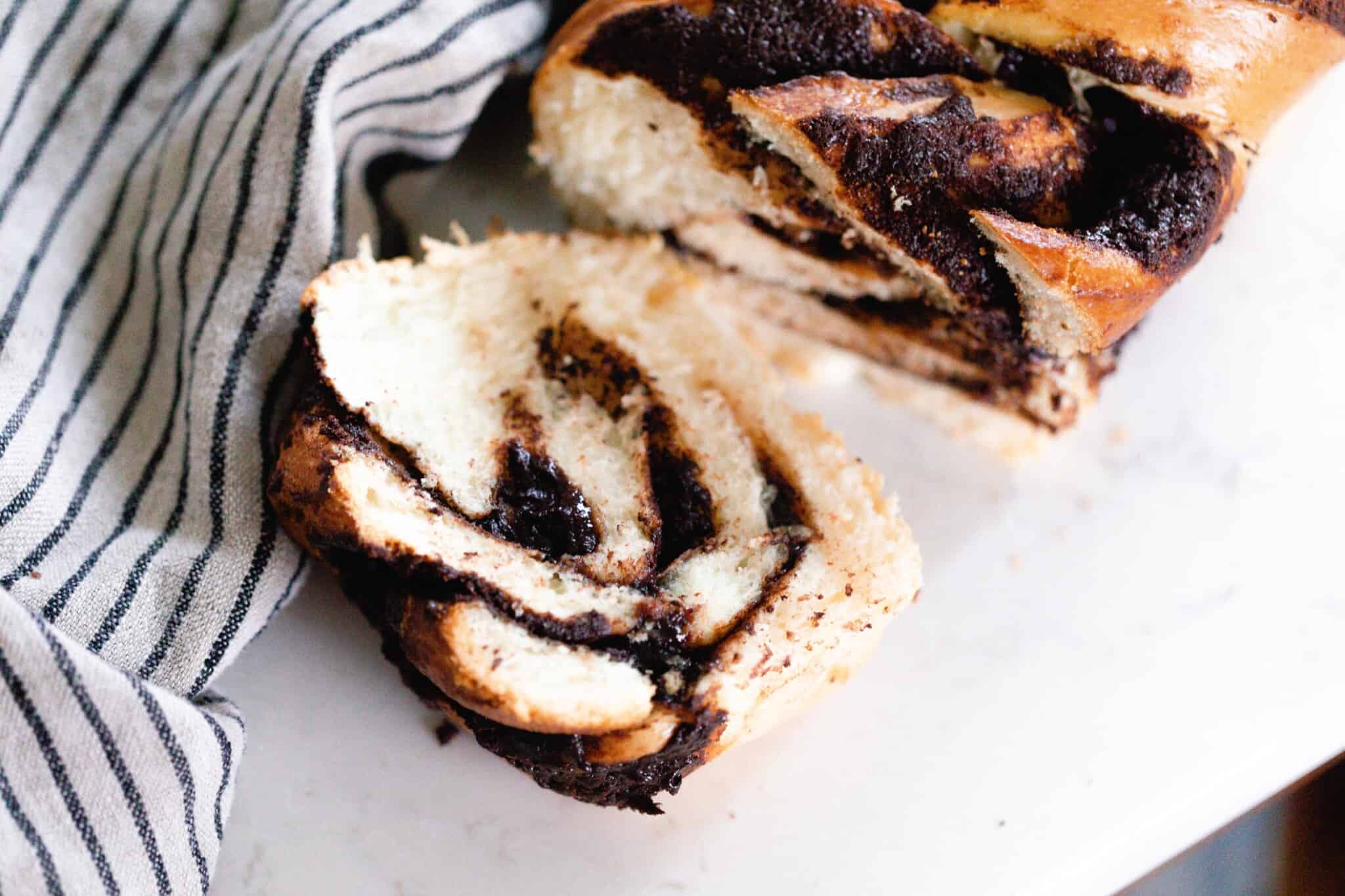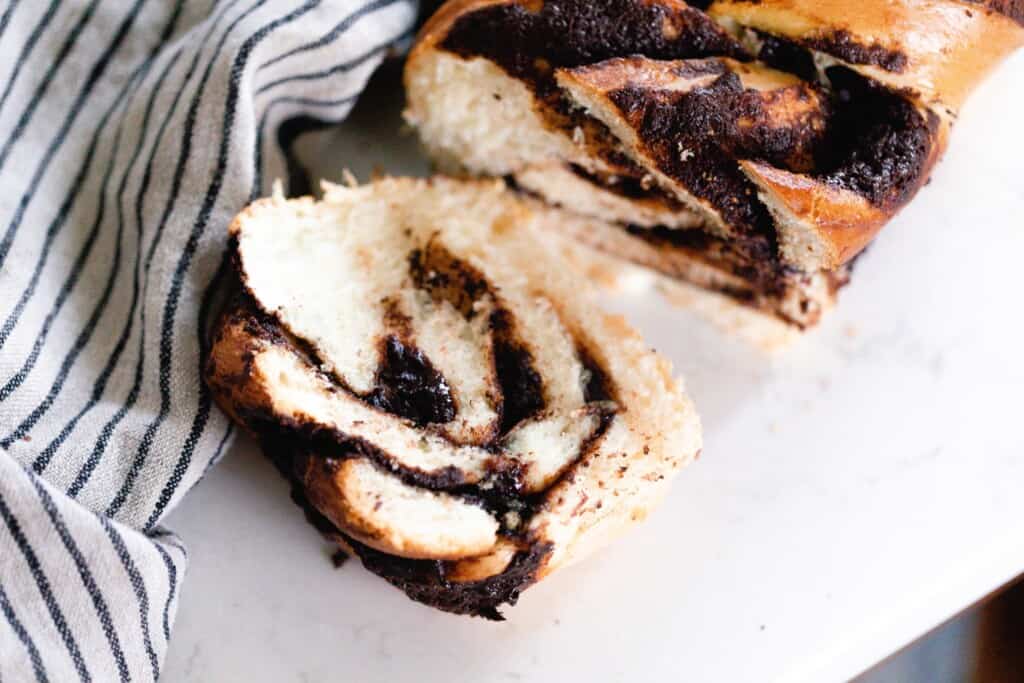 A similar dough to my sourdough brioche, with a few minor adjustments and chocolate filling, you get a delicious sweet treat.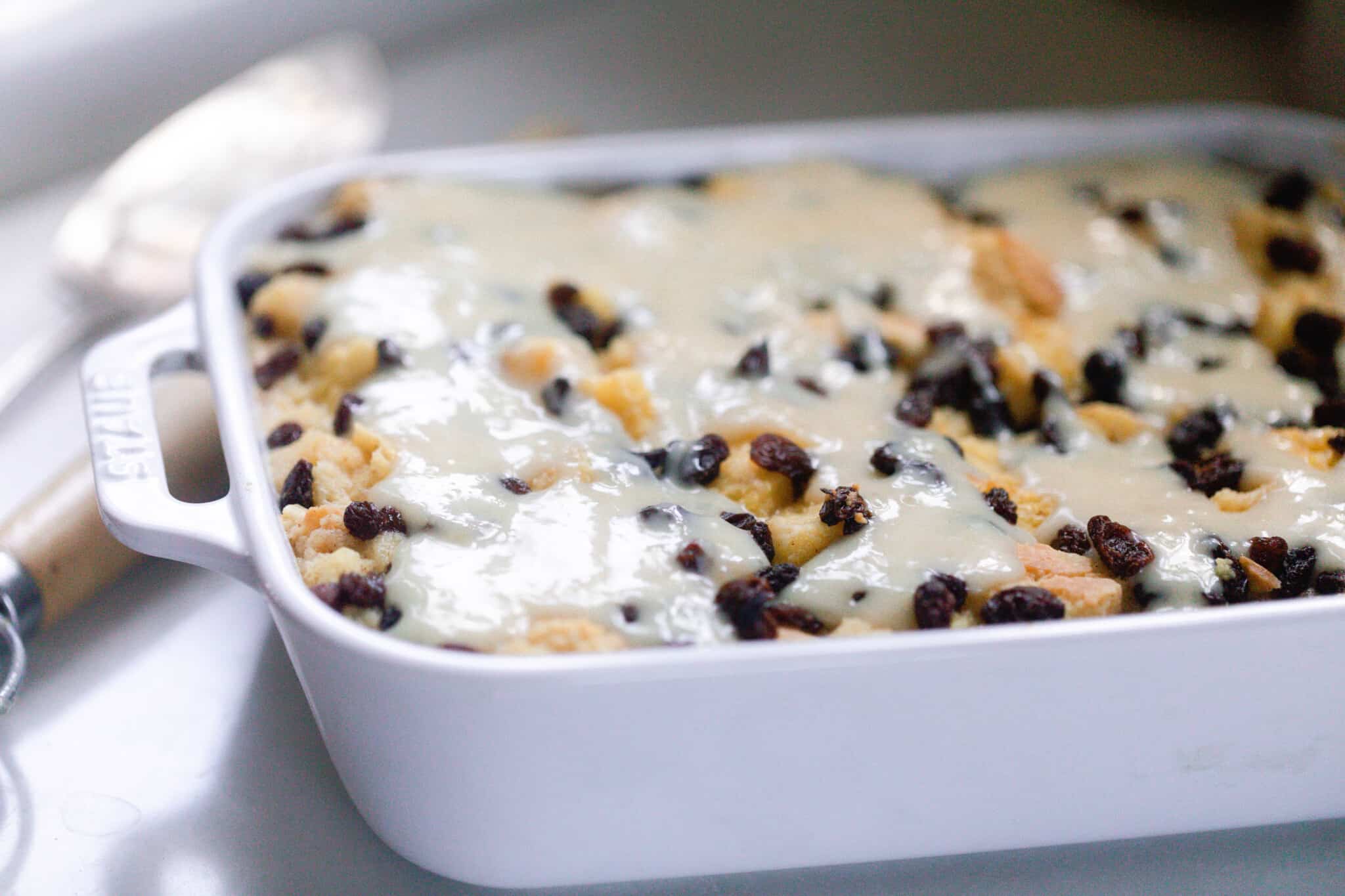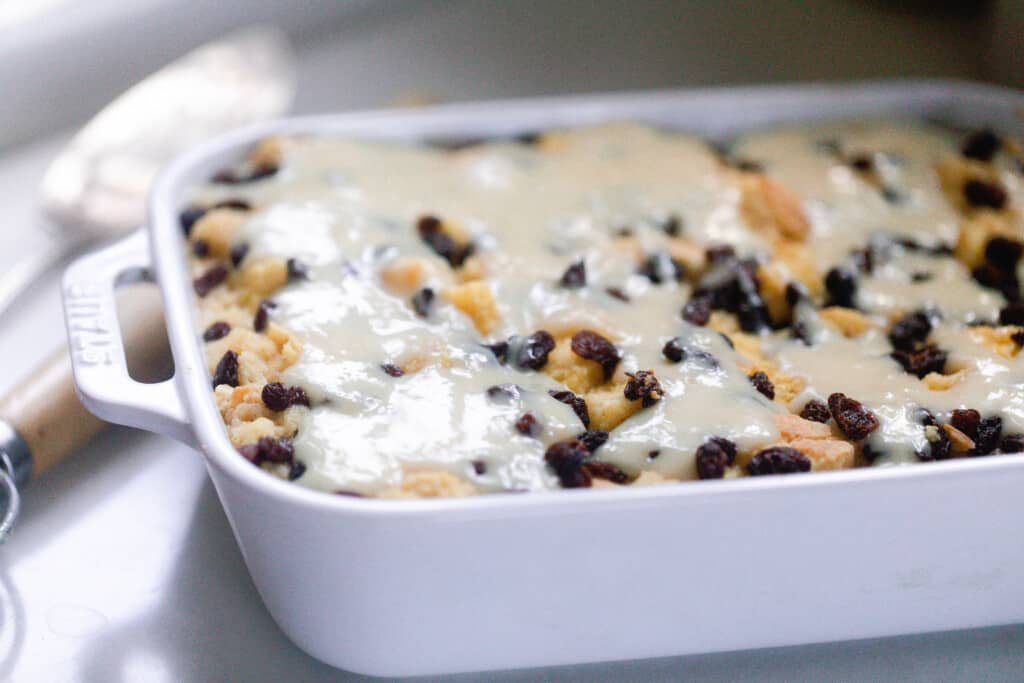 Made with my brioche dough, this bread pudding is rich and decadent. It is a great dessert for a crowd, especially in the winter.
This chocolate version of a sourdough boule will be your new favorite dessert! Soft on the inside, crusty on the outside, and chocolaty all throughout, you won't be able to resist!
For the stale loaves (or failed attempts)
We've all had a loaf start to go stale or had a sourdough boule not turn out so great. No need to throw it out (as long as it is still edible).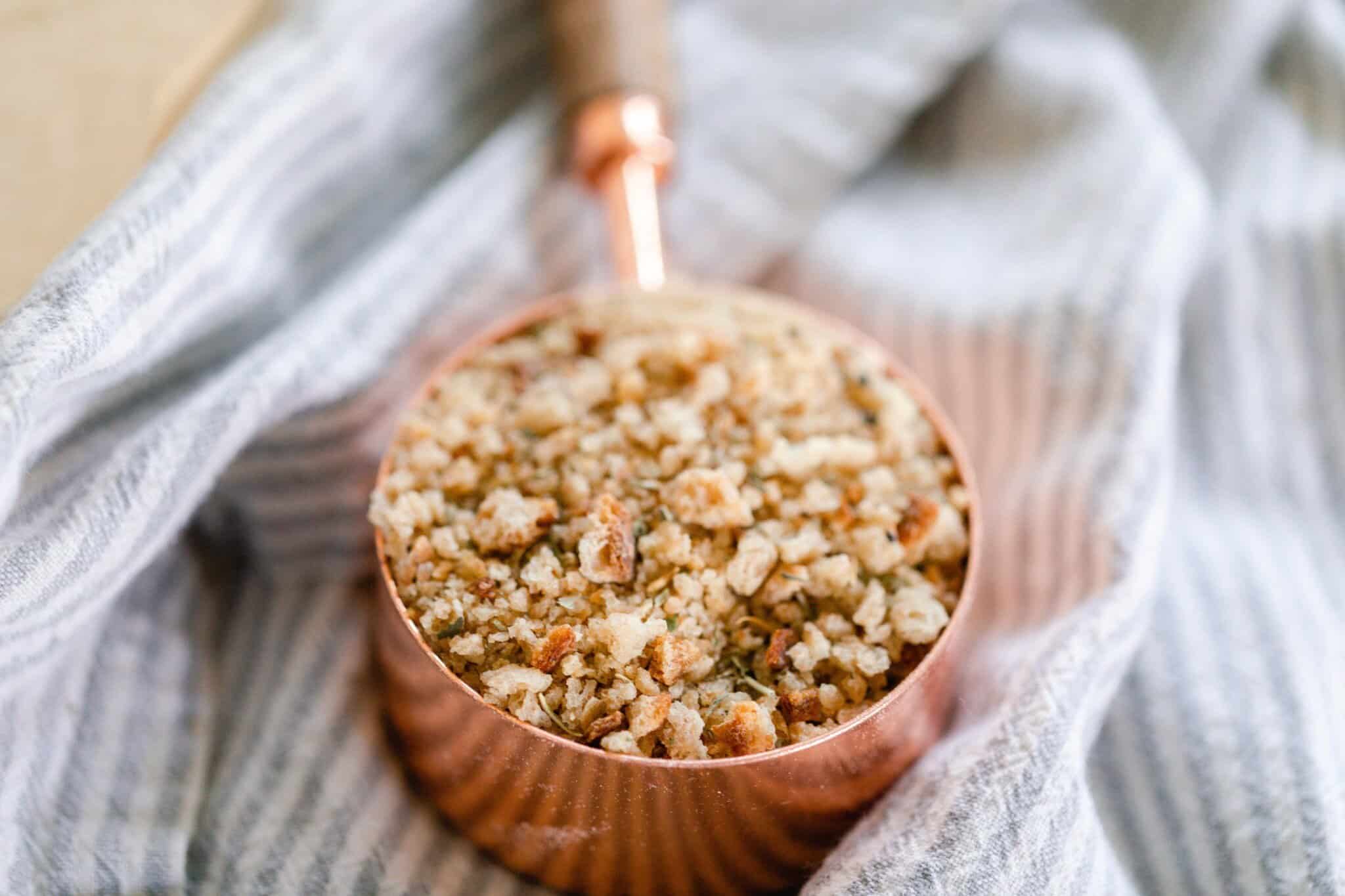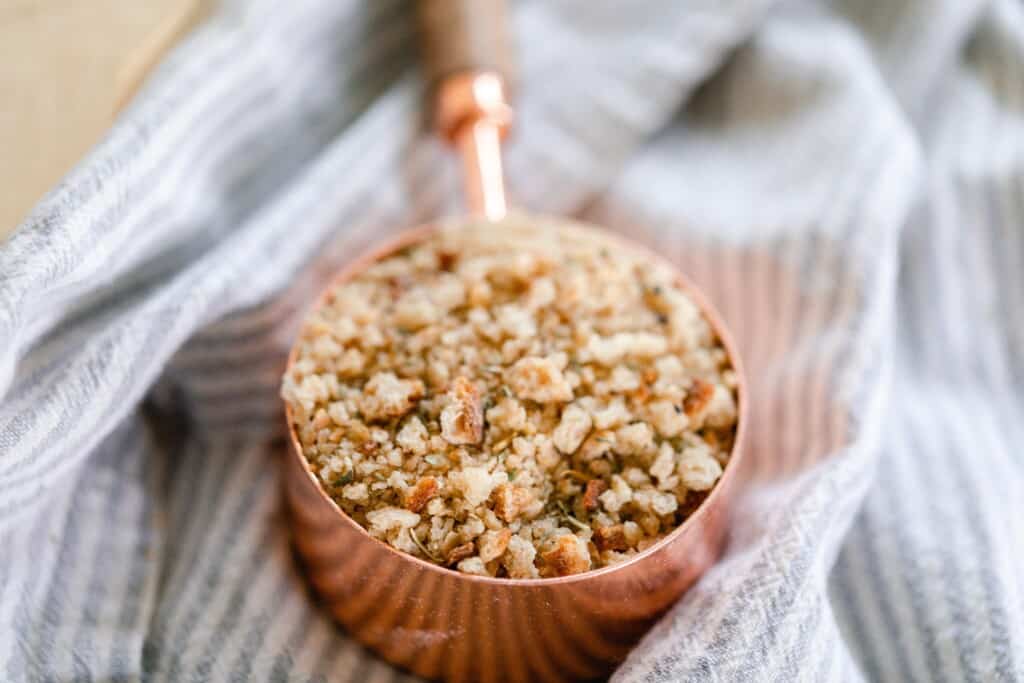 Homemade sourdough bread makes the absolute best bread crumbs. When you have some stale bread, you can make these to use in everything from salmon burgers to toping a macaroni casserole.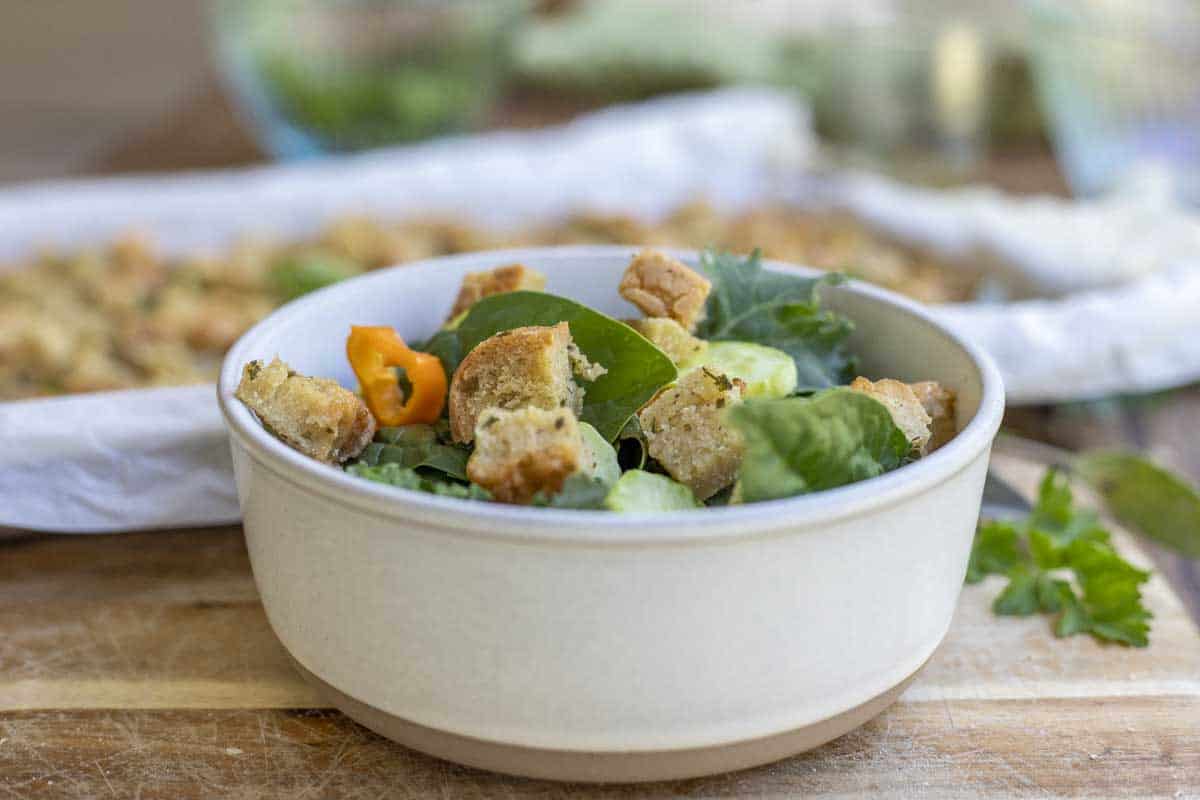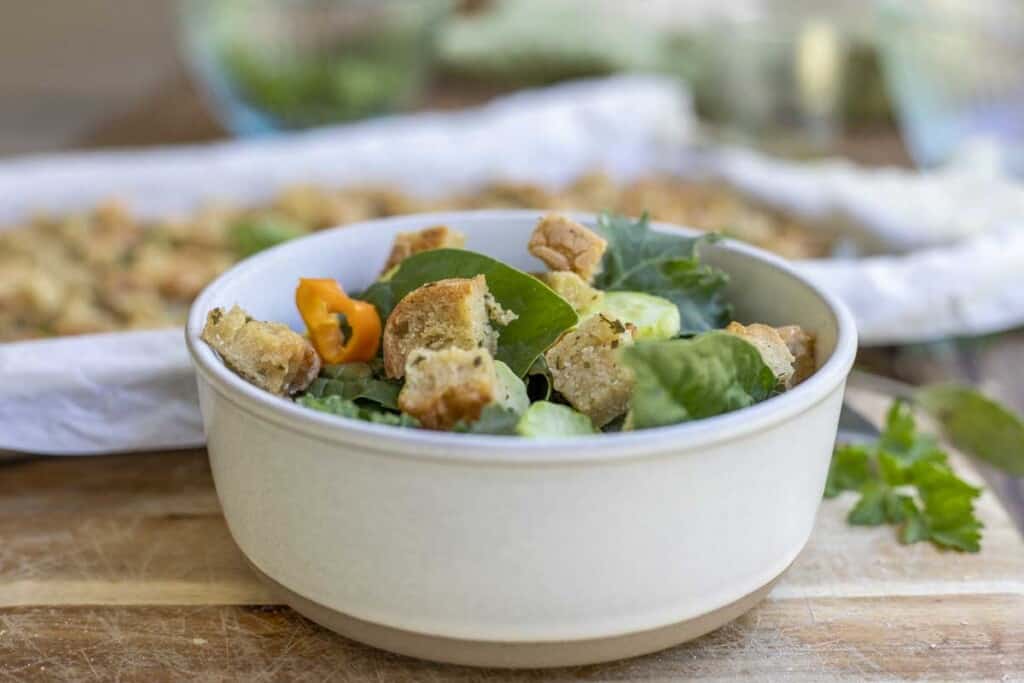 Upgrade your salad with a little crunch! Sourdough croutons add flavor, texture, and heartiness to any salad.
You can use pretty much any type of sourdough loaf you have on hand to make breadcrumbs or croutons!